Blue has to be almost everyone's favorite color as it oozes a calm and soothing ambiance. When used for the interior walls of a room, this cool-toned color is sure to bring a tranquil vibe to your place. The one downside to painting your interior walls blue is the challenge of pairing this color with the floor.
Deciding on what color floor goes with blue walls can be tricky, as the wrong color can make your blue walls appear unattractive.
So what's the best floor color to complement your blue walls? Light or dark hardwood, white tiles, and neutral carpet colors all go with blue walls. But it depends on the shade of blue you've chosen.
To ensure you correctly pair your blue walls with the floor color, explore our following ideas with images right there:
Floor Colors that Work with Blue Walls
Light Gray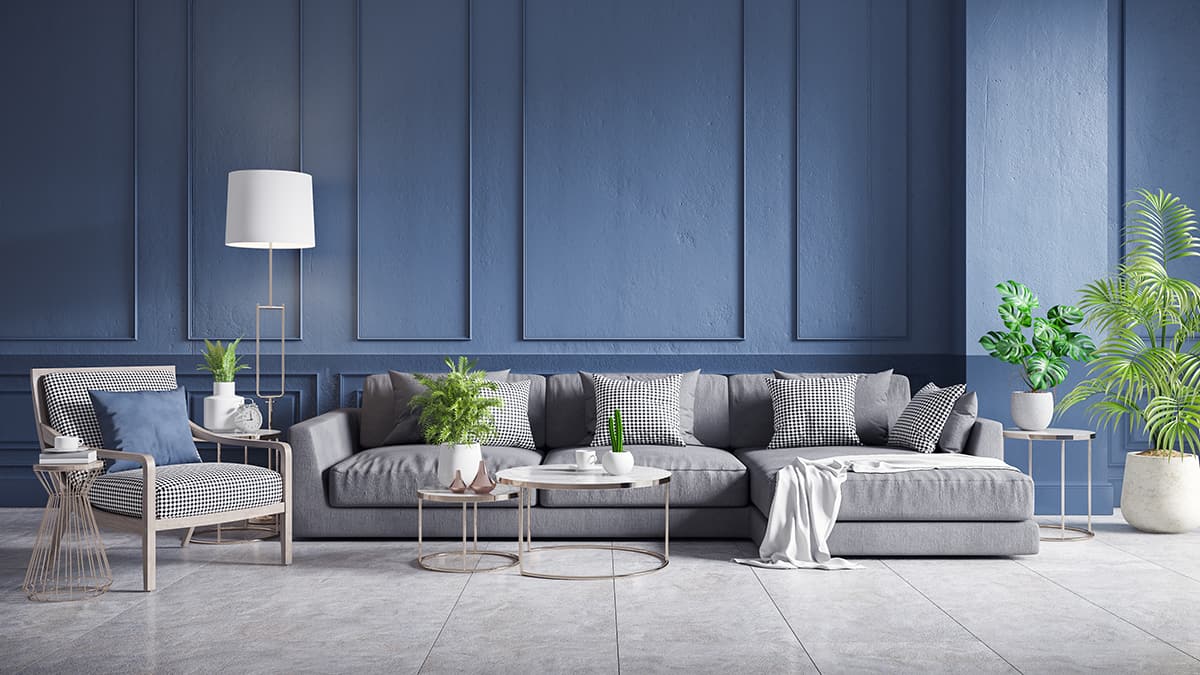 When you have blue walls, it makes sense to pair them with a cool-toned neutral color: light gray flooring. A subtle gray shade is the best choice, especially with dark blue walls. Although light gray floors go with any blue shade, we recommend making your walls stand out by choosing a dark blue shade like the one shown in this example.
In both modern and vintage interiors, dark blue walls and light gray floors add a smart and sophisticated look to the space. Include wooden or upholstered furniture to enhance the elegance of your room. Light gray seating furniture works cohesively with the flooring color, and as gray is closely related to cool blue, you can play between these colors for your room's fixtures and furnishings.
Dark Gray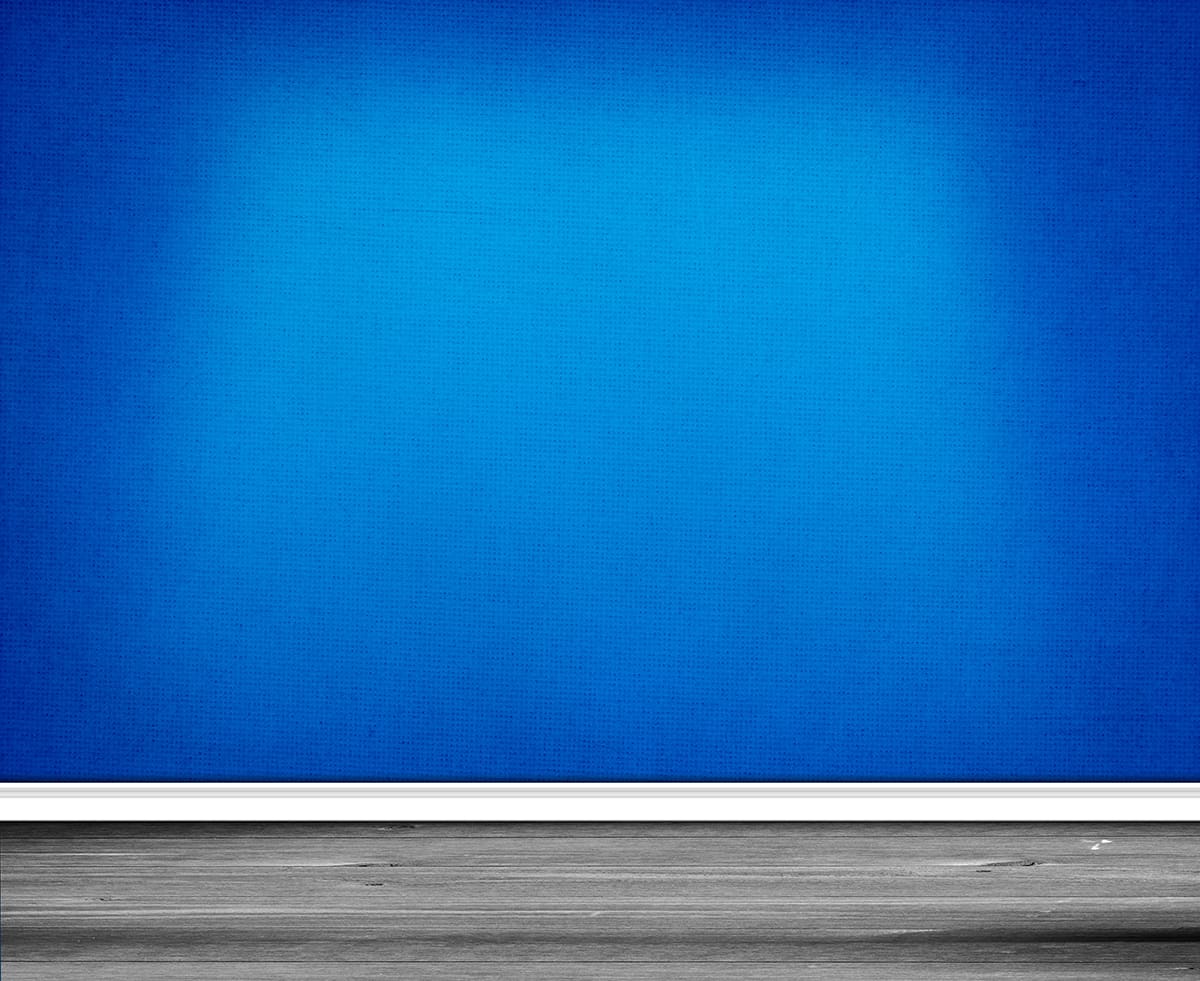 For light to mid-toned blue walls, another great shade of gray that goes well with this cool color is medium to dark gray. Whether you choose this color for your hardwood or tile flooring, it can certainly make the space feel more luxurious.
For a dramatic effect, paint your walls a darker shade of blue paired with dark gray flooring. Just like deep blue shades, silvery-toned gray gives the room a balanced look.
Off-White Hardwood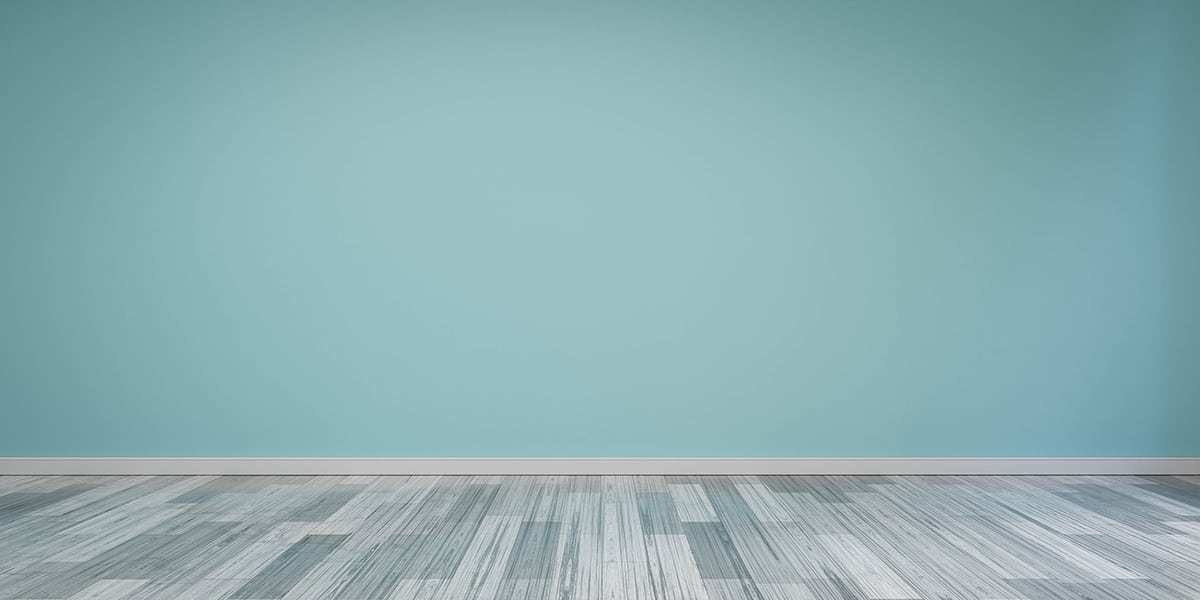 To make your living space feel a little warmer, instead of gray floors, go with off-white hardwood. This type of flooring helps balance the cool ambiance of the blue walls, thus making your modern or traditional living room feel cozier.
When we mention off-white, it can be any light, neutral wood color, including cream. This flooring color brightens up a room with blue walls, so it's a perfect pairing, especially with darker shades of blue.
Light Hardwood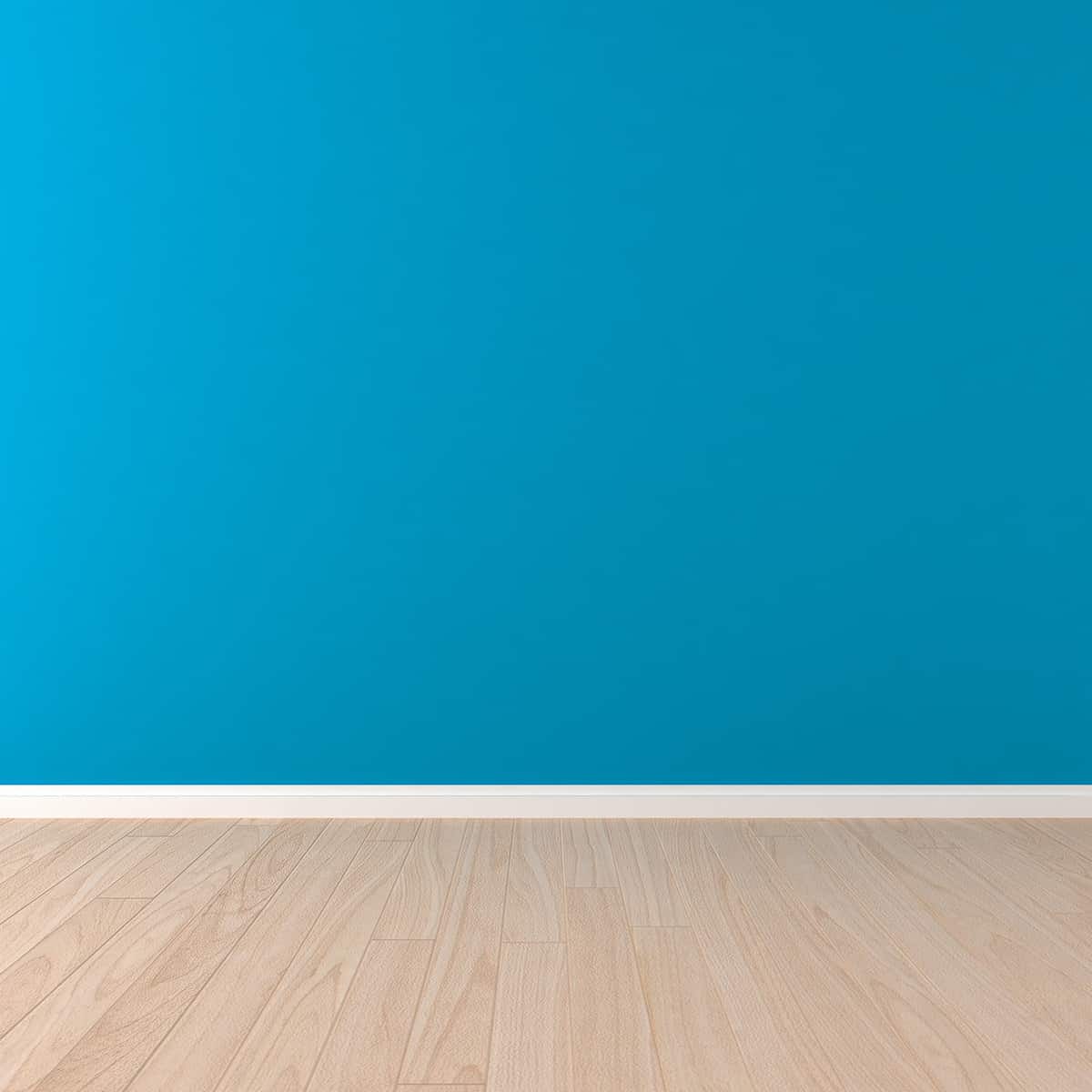 Using light wood flooring like pine or maple opens up a room with blue walls. We recommend yellow-toned hardwood as a mild color to pair with your bright blue walls.
This combination works in both traditional and modern interiors as the warm-toned light hardwood floors make the space feel homelier against the cold blue walls.
Dark Brown Hardwood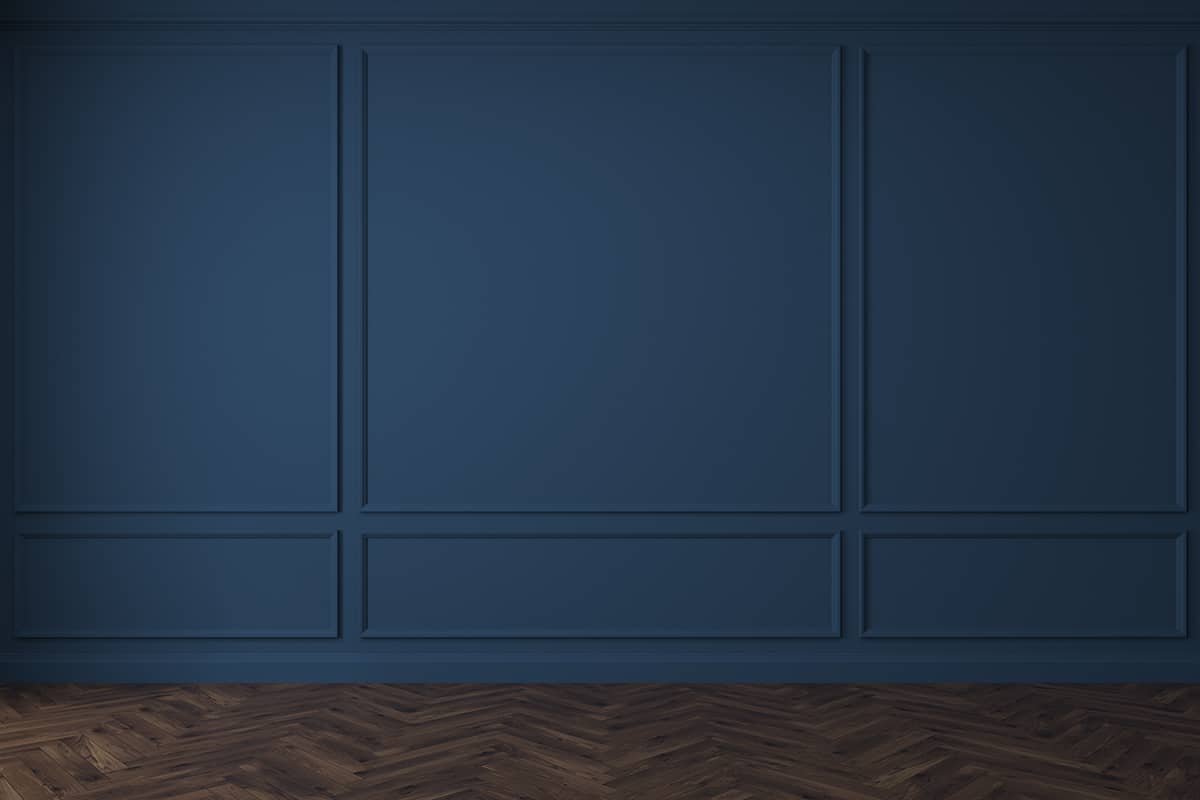 As a stylish pairing, consider dark brown walls with dark brown hardwood flooring. This elegant combination has a timeless flair that's sure to remain trendy for years to come. Just make sure you choose a deep shade of blue for the walls and a dark brown stain for the hardwood floor. This dramatic look also pairs well with bold furniture hues without either one overwhelming the other.
In a luxurious room with rich blue walls and dark brown floors, opting for dark-colored curtains can run the risk of shrinking the room. To avoid this, choose white or cream curtains, as this color won't make your room appear smaller.
In small rooms with low ceiling height, however, deep blue walls and dark brown wooden floors don't work, so you may want to go with lighter color wood flooring instead, like light gray or white.
Even if you still prefer dark blue walls in your small room, make sure there is adequate artificial or natural lighting before painting your walls a deep shade of blue. Another good tip is to paint your wooden floor a glossy stain finish for utmost elegance.
Blue Marble Tiles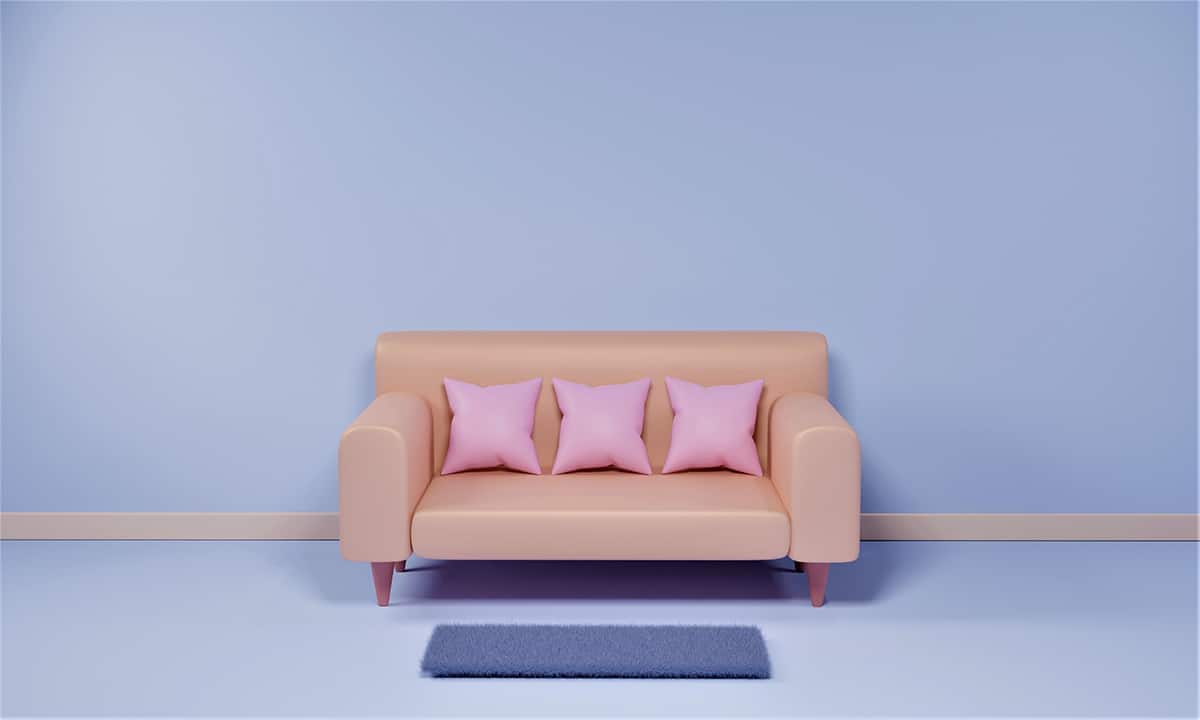 Have you ever considered blue marble for your flooring? The pearl blue elements on marble tiles make it perfect with blue walls. Most blue marble tile designs have bright blue lines that look luxurious in modern rooms.
So if you want to add style to your space, blue marble tiles are excellent with bright blue walls.
White Marble
White marble tile is another excellent option for flooring a living room with blue walls. This option provides a beautiful depth contrast between the white and blue, thus making the walls stand out. When choosing white marble tiles for your flooring, go with a design that has black grains or texture. This makes your flooring tiles visually interesting and highly attractive next to blue walls.
In addition to white marble flooring, add blue accents to bring out the beauty of your flooring. The classic combination of blue and white tends to brighten up the room. Blue is, after all, a versatile color that emits a calm and nautical vibe. White paired with blue gives the space a stately feel, plus this neutral color will complement any furniture or accessory color.
Cream Carpet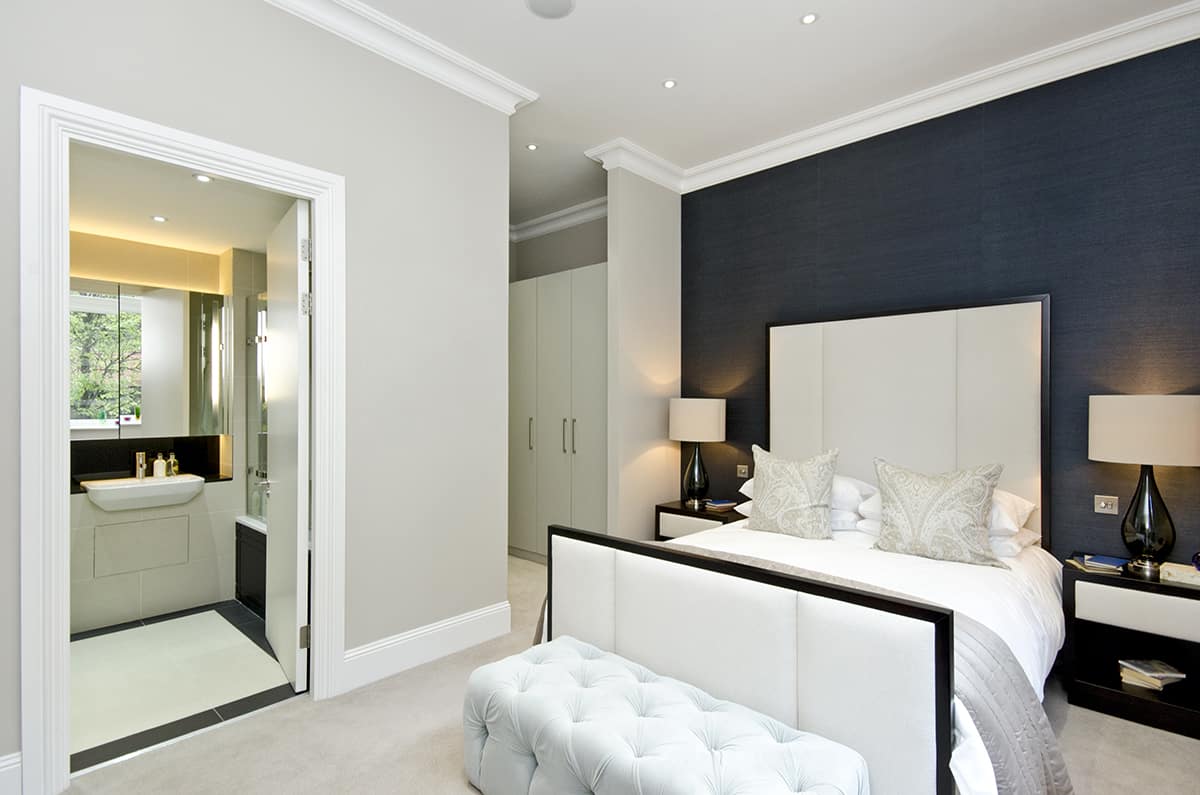 So far, we've talked about hardwood and tile flooring colors that go with blue walls. But what about carpets? In general, neutral colored carpets work well with any shade of blue as they enhance the aesthetic of the walls. This is a particularly popular color scheme to use in bedrooms where you seek relaxation and peace.
Soft, neutral colors like cream or beige work very well with both dark and light blue walls. If you enjoy a coastal atmosphere in your bedroom, use cream carpet with dark blue walls to give your space a clean, inviting feel.
Gray Carpet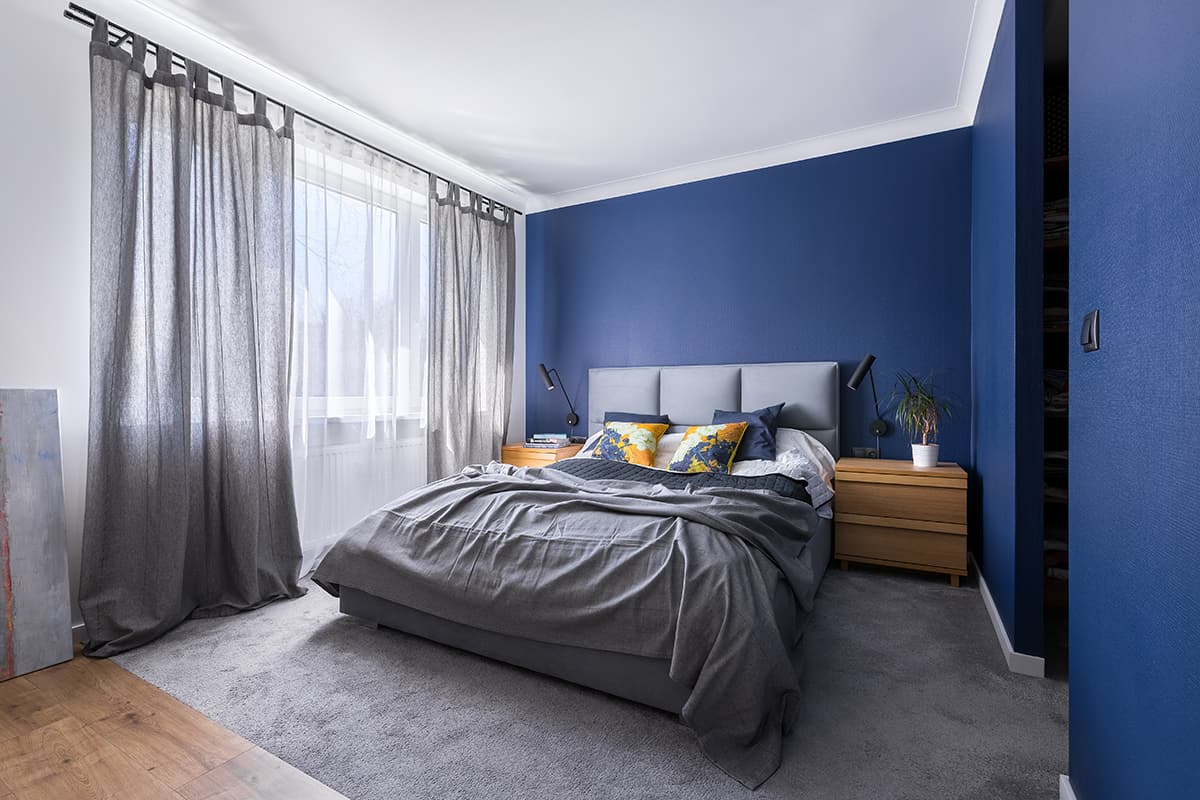 Another neutral-toned carpet color that works well with dark blue walls is soft gray. In contemporary bedroom settings, light gray carpet with a deep shade of blue wall brings an aesthetically pleasing contrast to the space.
Cobalt is one such blue shade that goes particularly well with light gray. You can paint the wall behind your headboard in this color to highlight the gray floor and your chosen bedding color.
Brown Carpet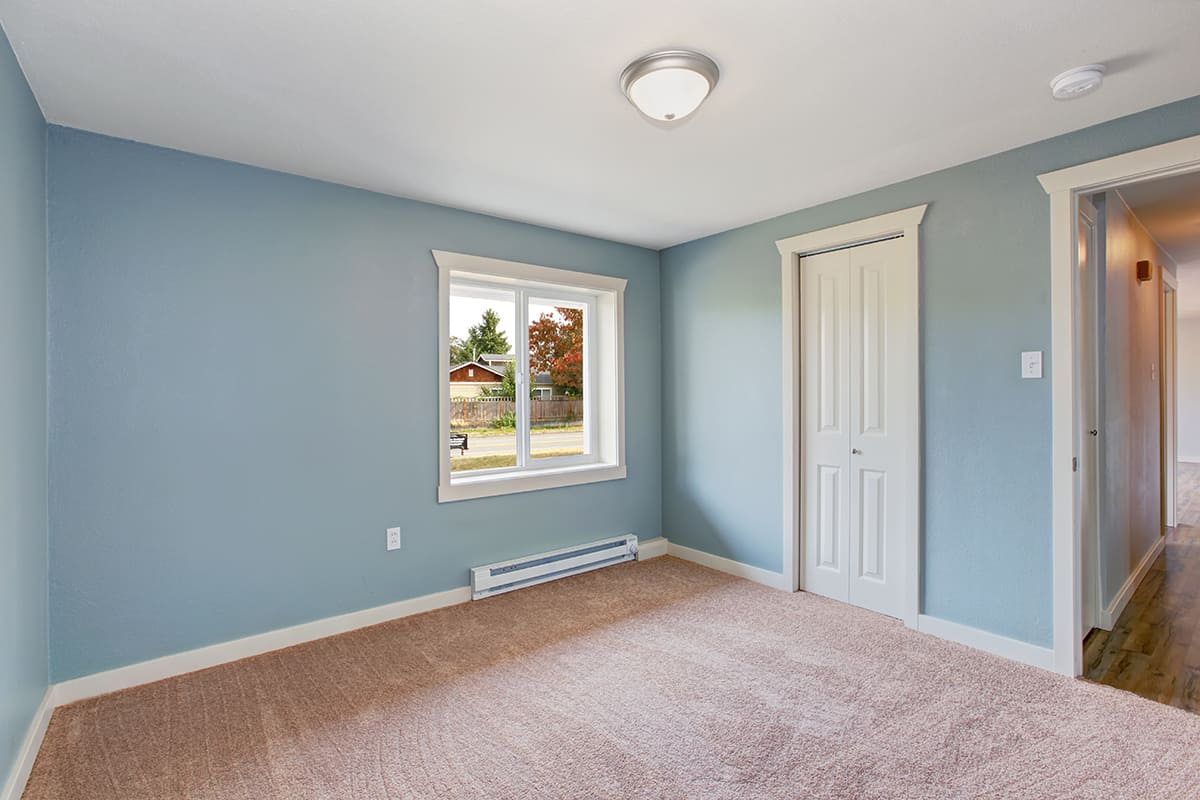 An earthy, warm-toned carpet color can promote a cozy look in a room with blue walls. Brown is a great carpet color to pair many wall colors, especially light blue walls, as they both complement any interior style. Add brown leather furniture with dark blue throw pillows to complete the design.
This color contrast creates a relaxing and inviting feel in a living room so the whole family can enjoy together.
How Do I Match My Wall and Floor Colors?
When it comes to finding the perfect color match for the walls and floor, it is important to pay attention to the undertone of the color itself. For example, if you have blue walls, your floor color can be gray with a blue undertone. This will create a truly harmonious look, plus you can install any type of flooring in grayish-blue color.
For blue walls with a golden yellow undertone, it makes sense to match them with light yellow wood stain flooring. Alternatively, you may go for dark brown hardwood flooring as a smart option. In this case, navy blue walls work best with dark brown floors. Similarly, navy walls can be matched with light brown wooden flooring for utmost contrast.
If you want to install tiles instead of hardwood flooring, make sure you paint your walls a glossy finish, as the tile flooring will highlight the wall color.
Are Blue Walls a Good Idea for the Bedroom or Living Room?
Contrary to popular belief, blue walls aren't just limited to bedrooms. While it's true that the color blue is often the preferred choice for bedroom walls because of its sleep-inducing effect, it can, in fact, work in any room of the house. This color is associated with relaxation, hence the reason it's also used on living room walls and even in the bathroom.
Perhaps the only rooms that you don't typically see blue walls are in the kitchen and dining room, as blue is an appetite-suppressing hue. That said, we think any shade of blue can be a beautiful paint color for your bedroom or living room walls, as long as you pick the right shade to go with your floors.