If you're on the hunt for an architectural ceiling design idea to add a dramatic look to your home, consider a vaulted ceiling. This type of high ceiling provides an open and airy feel that makes any room of the house look bigger. Know all the related facts about vaulted ceilings, their pros and cons, how to vault your attic ceiling, as well as some great examples with pictures.
What is a Vaulted Ceiling?
The term 'Vault' refers to a roof in the shape of an arch or a series of arches. Vaulted ceilings are also known as raised or high ceilings but they are most commonly referred to as cathedral ceilings. These types of ceilings are substantially higher (up to 13 feet) than the standard ceiling height of a home, which is 9 feet. Their dramatic and sculptural curves instantly add a touch of elegance to any room of the house.
A Quick History of Vaulted Ceilings
Vaulted ceilings initially started as an architectural feature in basilicas and cathedrals many centuries ago. Over time, they became the ceiling choice for barn conversions and stately homes. The basic barrel shape with a series of deep arches that covered a 3-dimensional space first appeared in ancient Egypt.
The Roman architects were quick to discover the two barrel vaults that are referred to as groin vaulted ceilings. These vaults intersected at right angles within rectangular spaces. But it wasn't until the Byzantine era that the vaulting was improved by taking on new forms. Today, most modern vaulted ceilings serve a functional purpose by featuring wooden beams as additional support for the structure of the home.
Are Vaulted Ceilings Same as Cathedral Ceilings?
While the two are often thought to look the same, there are some important distinctions between vaulted ceilings and cathedral ceilings. The latter is defined by symmetrically equal, steep sloping sides that meet at a ridge in the center of the room. The upward-sloped ceiling has the same angle and rise as the height of the ceiling.
Vaulted ceilings, on the other hand, have a single sloping side with a curved slope. Most vaulted ceilings are framed using trusses to give the effect of raising the ceiling to a central point. The vaulted ceiling doesn't normally follow the roof's pitch, and it comes in different types as you'll find out a little later.
Advantages of Vaulted Ceilings
Aesthetically pleasing: there is no denying the aesthetic appeal of vaulted ceilings. When paired with exposed beams, the wooden beams open up the space and add character, unlike the claustrophobic feeling they give in a low-ceiling cottage. Ceiling beams are very much 'in' today, and they couldn't look any better than they do on vaulted ceilings.
They add dramatic vertical space: high ceilings give the illusion of more floor space. The added height to the room will in actual fact provide additional wall space on which you can install windows, create an accent wall, or hang an oversized art. The addition of a skylight on a vaulted ceiling can also increase the flow of natural light into your space. My personal favorite has to be a statement chandelier hanging from the center of the ceiling (see the examples section for images).
They make better use of wasted space: Vaulted ceilings are ideal for the unused attic space so if you have a ceiling that can be opened up, why not make practical use of the space by vaulting your attic ceiling.
More truss design options: most vaulted ceilings used to only feature the standard scissor trusses that are made off-site and installed during construction. But today, you can choose from a variety of truss designs for your vaulted ceiling including gambrel, fink, polynesian, tray or coffer, and pratt, to name just a few.
Drawbacks of Vaulted Ceilings
Difficult to maintain: compared to traditional 9-foot ceilings, vaulted ceilings are more difficult to clean because of their height. Some are as high as 13 feet so you may not even be able to reach the top with a standard ladder. Clearing up those spider webs or changing the light bulb will be a challenge for sure.
Difficult to heat and cool the space: a vaulted ceiling may give the feeling of more space, but don't forget it is more square footage to cool or heat. Once the heat from the furnace has risen to the top of the ceiling, the rest of the living space will feel cooler than it should. In the warmer months, the rooms in a high ceiling home will often feel hotter by up to 4 degrees celsius, thus requiring more cooling to feel comfortable. All this will result in higher energy bills. To overcome this issue, consider installing wall convectors or whole house fans to circulate the air evenly. Window shutters will also keep the house warmer by preventing drafts.
More expensive to build: if you have a tight budget and already live in a home with a standard height ceiling, vaults may not be the best option. Consider tray or shadow-lined ceilings as alternatives to add space and character to your home.
6 Types of Vaulted Ceilings
1. Domed Vaults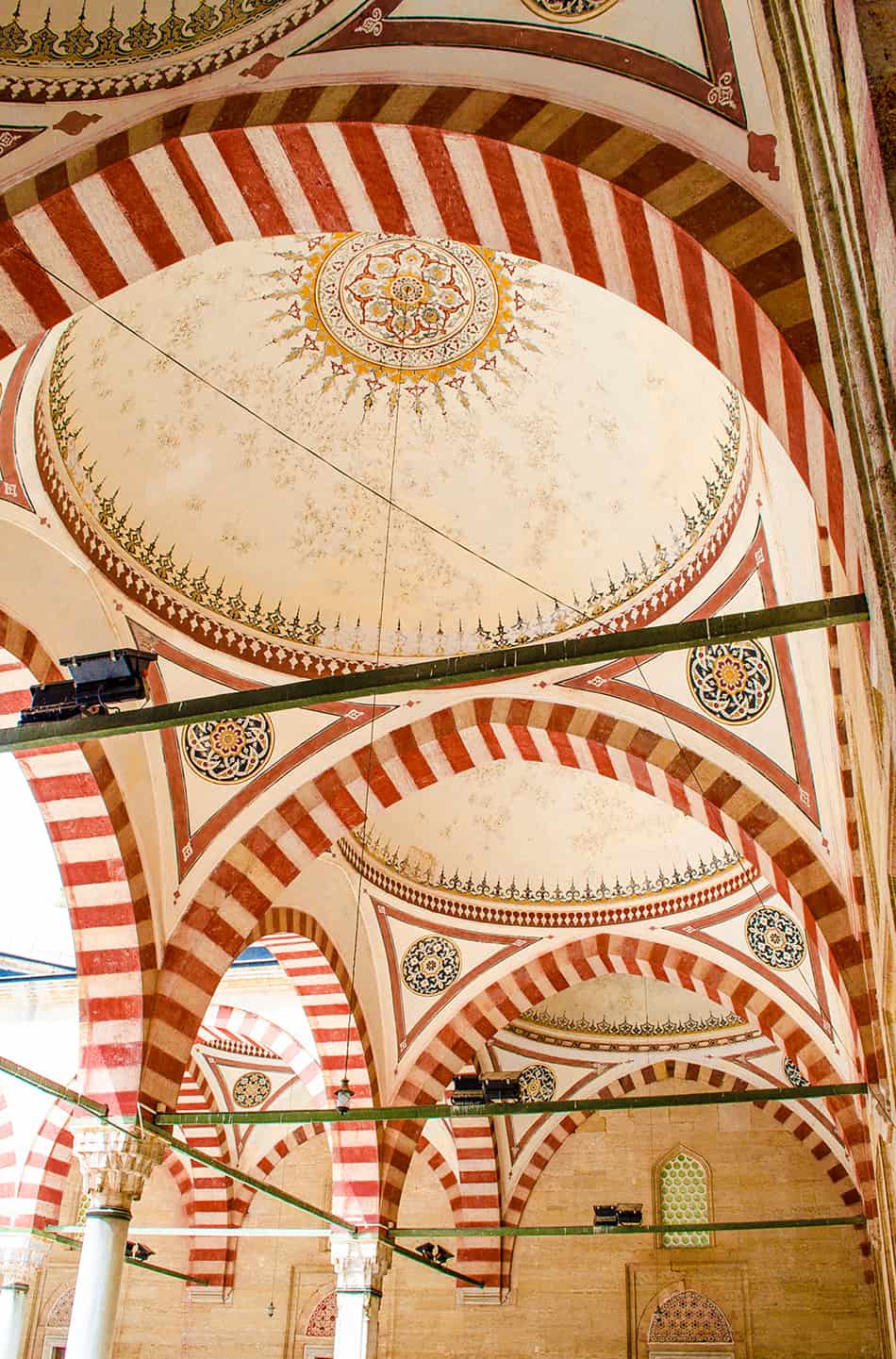 Domed vaults are the first recessed ceilings that go as far back as the gothic era with the emergence of circular structures dating 6000 BC. The early domed ceilings featured unfired mud bricks to shape the domes like beehives. These domes were mainly seen in Cyprus and the Middle East and the name is a clear indication of what they look like. Dome vaults are highly popular in study rooms and bathrooms, but they are also commonly seen in entryways and other compact spaces. Rooms with domed ceilings look bigger than they actually are, however, they are very challenging to recreate in an existing home.
2. Barrel Vaults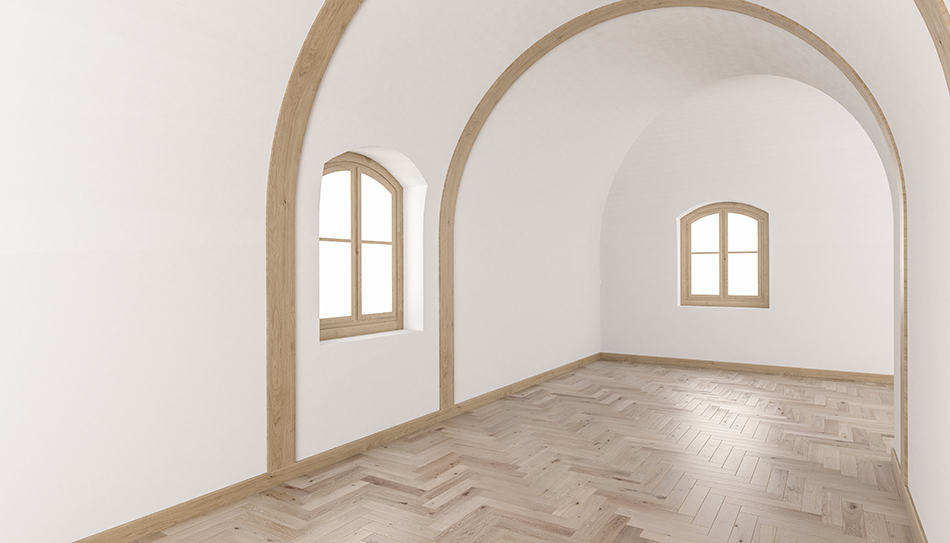 Barrel vaults are somewhat simple in design and consist of an arch throughout the entire room's length. The barrel-like arch can be painted in an elaborate pattern or left as it is for a simple look. This type of vaulted ceiling is ideal for bedrooms as it gives a comforting feeling. It also works well in hallways and home theaters.
3. Groin Vaults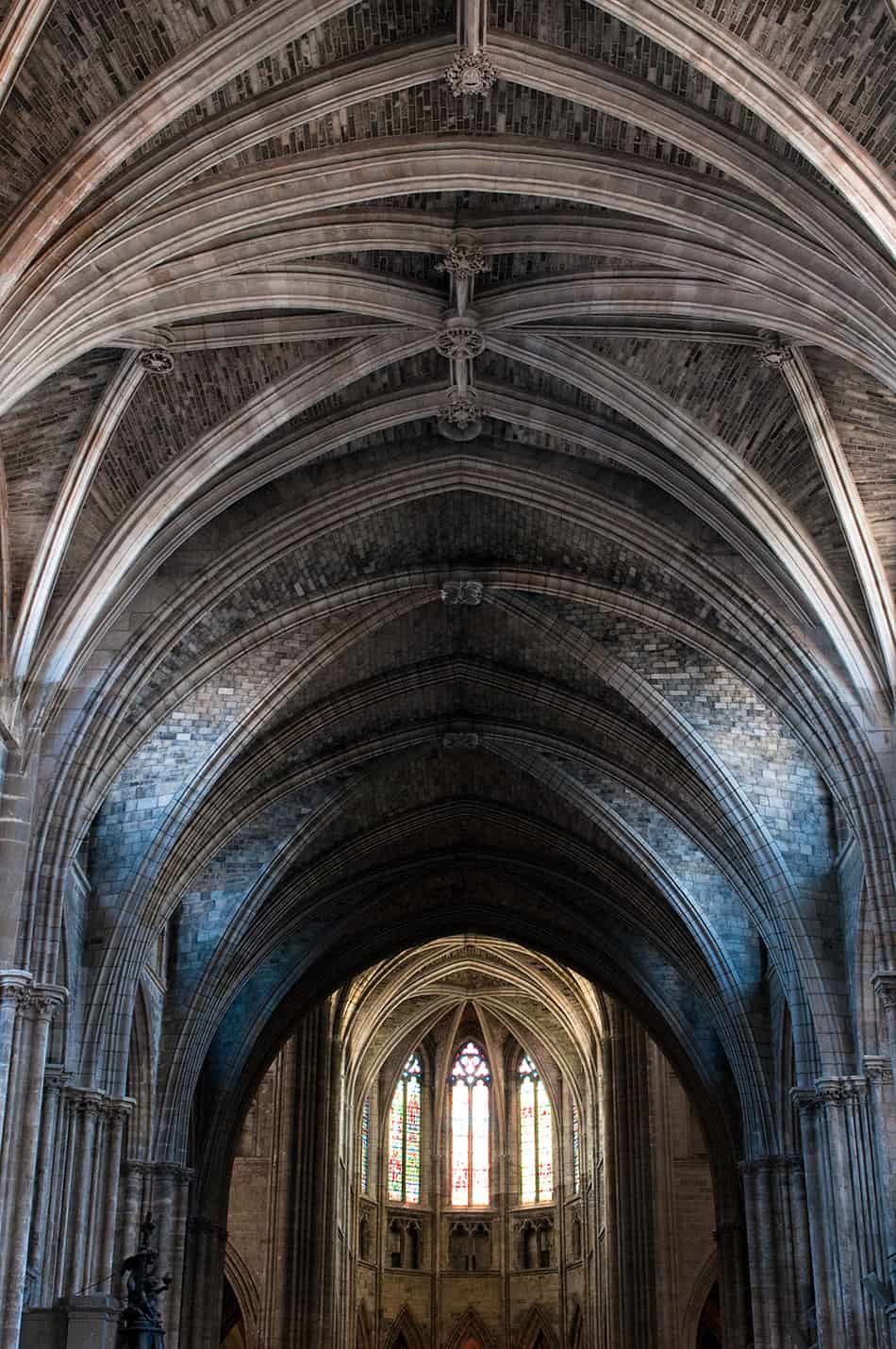 The unfortunately named groin vaulted ceilings are made up of two intersecting vaults that resemble barrels. This type of vaulted ceiling is more complicated to create than a barrel vault as the idea is to make an impact. If you do manage to successfully vault your ceiling in the groin style, it will without a doubt be the wow factor you've been looking for. This type of vaulted ceiling is popular for hallways and luxury bedrooms.
4. Ribbed Vaults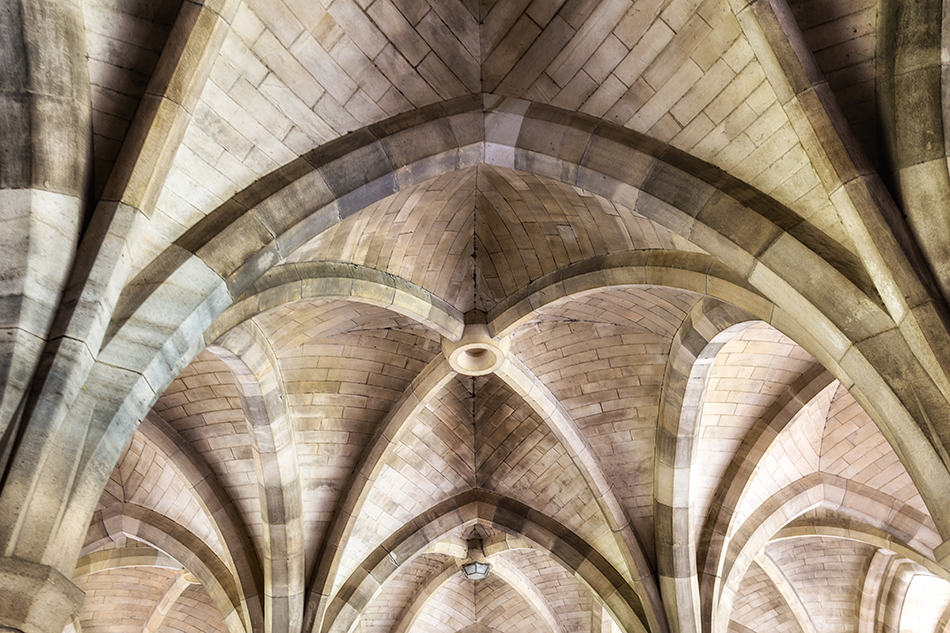 The revolutionary ribbed vaults are highly impressive in their design, but it must be said that the sheer complexity of their construction can be a drawback. The Diagonal ribbed vaults are combined with dome-like structure, thus establishing the ribs as centers. The design gives the look of a domed vault in ribbed, semi-circular arches. This type of vaulted ceiling is mostly popular in patios and terraces.
5. Fan Vaults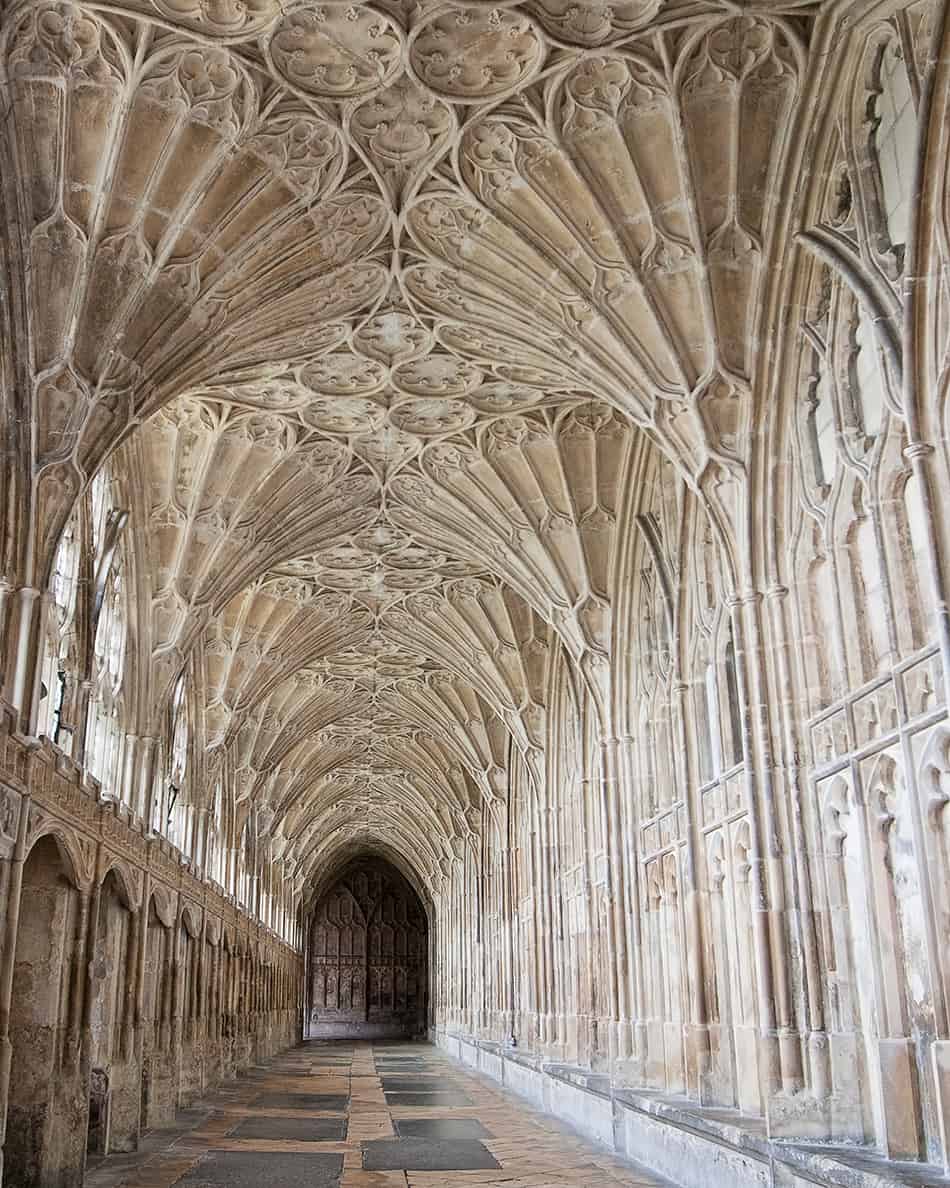 Fan vaults consist of a single curve that centers all the ribs, surrounded by a 4-sided arch. The lower section of the arch forms part of the conoid while the top section expands into a radius across the fan vault. The intricate set of ribs that spread like hand-held fans resemble a peacock. This type of vaulted ceiling is not commonly seen in residential homes as it's extremely difficult to create.
6. Hyperbolic Paraboloid Vaults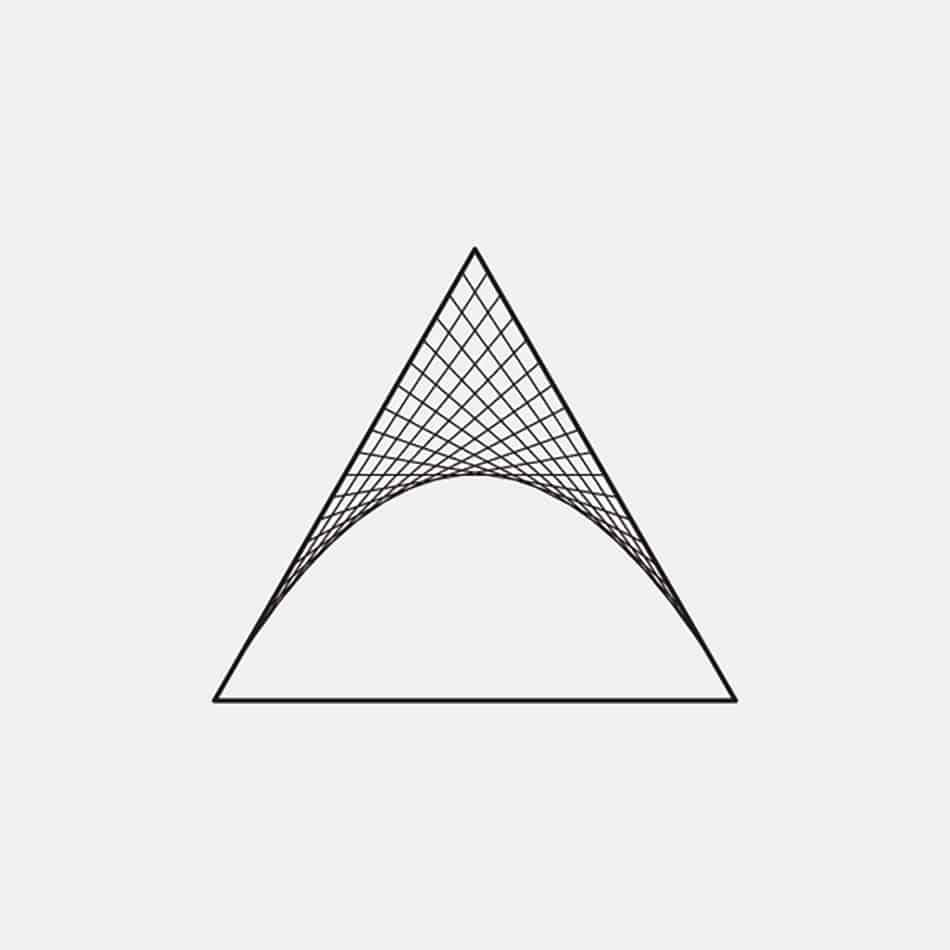 The modern-day hyperboloid paraboloid vaults have a double curve with concave and convex forms on two axes or more. The design of this vaulted ceiling is quite simple: there are two basic lines forming every surface's point, with the hyperbolic format incorporated into the horizontal parts while the paraboloid one is for the vertical sections. This type of vault ceiling tends to be mostly used in shell roofs of contemporary buildings like barn conversions.
How to Vault a Ceiling
Virtually any house with a sloped roof can accommodate a vaulted ceiling, but it is important to have adequate attic space in order to construct the vault. Higher vaults require steeper roof pitches, while shallower vaults are best suited for lower-pitched roofs. While any room of the house can be vaulted, most people tend to vault the living room in order to fully appreciate this architectural addition. To learn how to vault your attic ceiling, follow these steps:
Head to the attic and assess the existing framework. If you see 2×4 wooden frames held together with metal plates, this is an indication that your roof is framed with trusses. The entire roof structure will have to be removed first prior to vaulting. On the other hand, if the framework consists of traditional lumber rafters, you can keep the existing roof in place.
The next step is to measure the rafters' depth. If the measurement comes to anything less than 6 inches, the rafters aren't deep enough to insulate – unless you use spray foam insulation or batt insulation. The latter is made from either fiberglass or mineral wool so if you use this type of insulation, remember to allow one inch of air space to ventilate the roof's underside.
Make sure you check the area for ducts, wiring, and plumbing vents as these must be relocated prior to vaulting. It's best to get an HVAC specialist to do this task for you. Before starting the work and removing the ceiling joists, you should consult a structural engineer to determine whether the collar ties are in the right location.
Once the collar ties are fastened between the rafters in a horizontal position, 1x3s are fastened to the ties to ensure solid backing for the vaulted ceiling surface.
For a video demonstration of how to vault a ceiling, watch this now https://www.youtube.com/watch?v=BMSo-avByjY.
5 Vaulted Ceiling Examples
1. Vaulted Ceiling in a Bright and Airy Living Room

The huge chandelier in the center of this white living room with an arched window on the tall wall have both wonderfully captured the beauty of this vaulted ceiling.
2. High-Vaulted Ceiling in a Rustic Bedroom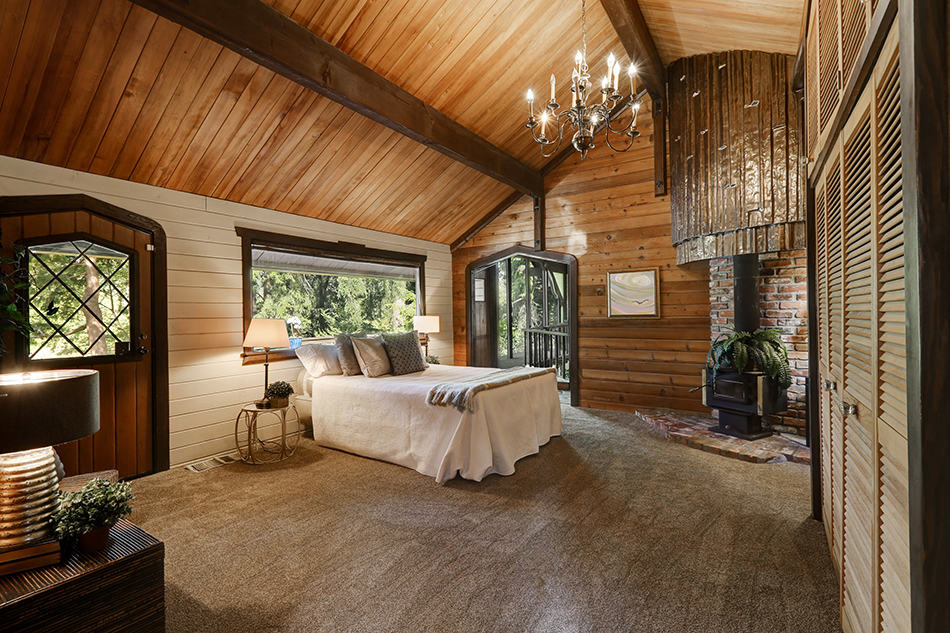 Who said chandeliers were only reserved for the high ceiling of living rooms? In this wooden bedroom, the focal point is the gothic-style lighting in the center of the high vaulted ceiling. The wooden ceiling here has created a sense of mystery and elegance.
3. Vaulted Ceiling in a Modern Kitchen

This contemporary kitchen features wooden vaulted ceilings in white color and a skylight that make a powerful statement above the dark kitchen cabinets.
4. Vaulted Ceiling in a Vintage Bathroom

In this traditional-style bathroom, the skylight on the vaulted ceiling has further enhanced the airy appeal of the room and created visual interest.
5. Vaulted Ceiling in a Stylish Patio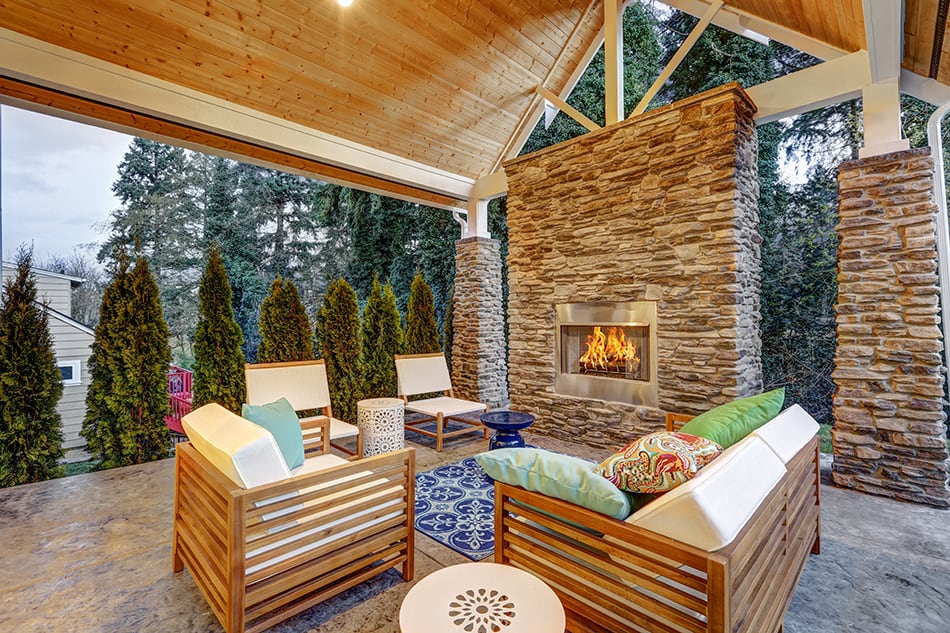 If you thought vaulted ceilings are unsuitable for outdoor areas, think again! The plank vaulted ceiling in this stylish patio has made the oversized stone fireplace stand out as a focal point. Despite the height of the ceiling, you definitely won't be feeling the cold in this room.
Conclusion
Adding vaulted ceilings to your home is no doubt a huge commitment – not to mention a big expense – but if you absolutely love the visual appeal of these architectural ceilings, then go for it! Vaulted ceilings not only add character to a home, but they also provide an open and airy interior that all of us value so much.