If you want to renew the exterior siding of your home, wood siding is one of the most attractive options that will turn heads for years to come. This aesthetically appealing material is highly versatile and comes in a variety of profiles, from modern planks to traditional shakes. And the best thing about wood is you can paint or stain it any color you like to match your home's exterior.
Here are some great reasons you should choose wood for the exterior of your home as well as 13 beautiful types of wood siding. 
Why Choose Wood?
Wood is a natural and durable material that's commonly used for siding in traditional-style homes, such as Cape Cod and bungalows. While the style and type of wood you choose can significantly impact the look of your home's exterior, you should bear in mind that the siding will only last for as long as it's maintained.
Here are the main advantages of wood siding:
Wood siding can be installed quicker and cheaper than stone. This is because wood is easily available and can be replaced quickly.

Wood is one of the best materials that allows complete customization. Its rustic look enhances a home's character and allows the homeowner to explore endless combinations of finishes.

Wood siding can significantly increase the value of your house because of its aesthetic appeal.

Wood is easy to paint or stain to suit your home's exterior.
Wood siding is eco-friendly as it's a renewable resource. The trees, especially cedar, grow quickly so they are more readily available. Even if it is disposed of in a landfill, it will decay to compost, meaning it's biodegradable.

Manufacturing wood siding takes less energy than vinyl-based siding, thus making wood energy efficient.

Wood siding is easy to repair if it's damaged. For example, if the planks have small holes, you can fill them with putty. Warped wood can be cut and replaced, or you can screw it tight.
Any drawbacks to wood siding?
Wood siding is prone to damage. To protect it against insects, the elements, and moisture, you must apply a few coats of paint and stain on a regular basis. This is an added cost for maintaining your wood siding.
How to Maintain Your Wood Siding
Repainting and restaining should be done every 3-5 years.

Inspect your wood siding often and look for signs of mold or rot. Neglecting your wood siding can lead to costly replacement, but this can be avoided if you carry out routine maintenance.

Protect your siding against gnawing pests like squirrels by filling all the holes with wood putty before sanding the wood and repainting it.  
Which is the Best Wood for Siding?
There are endless options when it comes to choosing the right wood for your home's exterior. Which type of wood is best? Redwood and engineered wood are by far some of the most popular and stable options because of their resistance to moisture and the elements. In addition, cedar and redwood give a home a modern and sleek feel while maintaining strength.
Redwood siding is simpler to install, repair, stain, and paint. It may be more expensive than pine but it requires little preparation before painting. This type of wood saves you the headache of future repairs, and in the event of any damage, the piece of wood can easily be removed and replaced. Small holes can be filled with wood putty and the warped planks can be screwed tightly into position. And if the paint fades over time, the wood siding is easy to sand and repaint. 
7 Types of Wood Siding 
1. Drop Channel
Drop channel siding is one of the most versatile options that can be installed on the exterior of the house diagonally, vertically, or horizontally. This siding is a popular choice for traditional houses, such as log cabins and ranch-style houses.
How is the drop channel installed? The plank's long edge is milled down to a much narrower size than the rest of the sculptured wooden board. A small groove is then cut on the bottom of the other long edge in order to create an overlap. This prevents water from sitting on the board.
One of the main advantages of drop channel siding is that it provides plenty of space to expand and contract. This type of wood siding is highly valued for its rustic appearance, but it does require regular maintenance (washing, painting, and sealing) just like other types of wood sidings. 
2. Shake


Shake sidings look just like shingles, but they're more durable and much thicker. The thickness of the shakes isn't uniform, which is all part of their visual appeal.
How are the shakes installed? You can choose from 16, 18, or 24-inch lengths. Each shake is attached to the sheathing. The installation starts from the bottom of the wall all the way up. Each shake overlaps the other and most come in cedar or redwood.  
Shake sidings look coarse and rustic, thus making them ideal for cottage-style homes and bungalows. Note: Before installing shakes to your home's exterior, check the building codes of your area as some states prohibit the use of cedar shakes. This is because of their low resistance against fire. In the event you're permitted to use them, treat the shakes with fire-retardant chemicals and termite treatments.  
3. Shingle


Wood shingles can be installed over the existing siding of your home. However, in order to avoid future issues, such as rot or insect damage, it's best to install new wood siding without an existing layer underneath. This will save you from having to replace the siding in the near future due to moisture damage.
Just like any other type of wood siding, regular maintenance is essential. Always inspect the siding annually for signs of cracks or damage that require repair. Apply wood stain every 3 to 5 years to keep the shingles intact.  
4. Tongue and Groove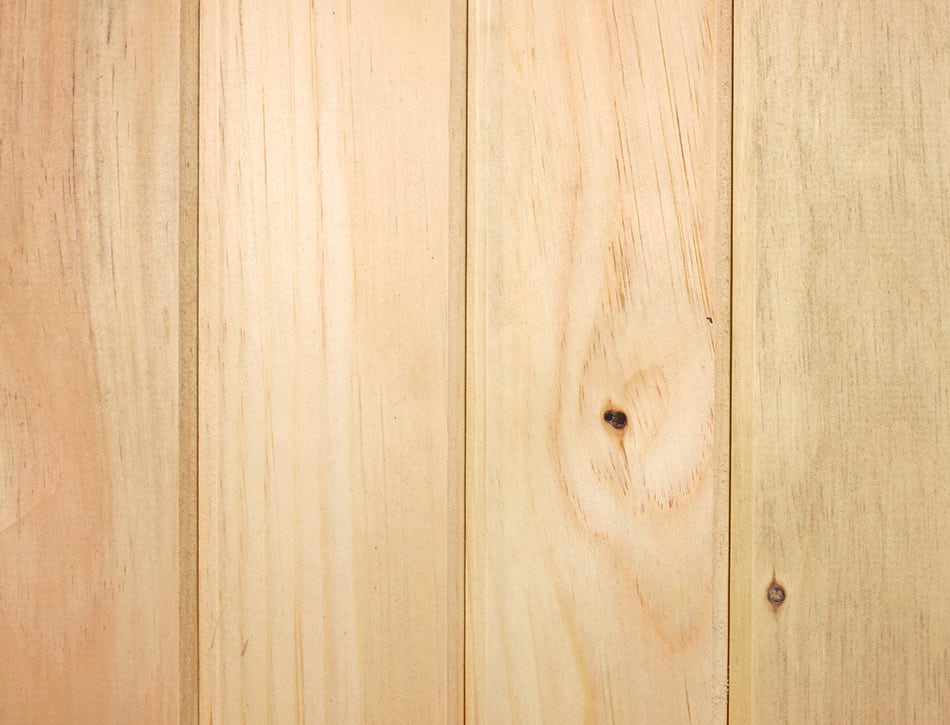 Tongue and groove siding is characterized by edge-to-edge fitted boards to create a single flat surface. This type of wood siding is ideal for modern homes, but it can work just as beautifully on traditional exteriors.
One huge benefit of tongue and groove is its customization options. You can choose from a wide variety of joints and the methods used to fit them together. Each type has a distinctive look and can be installed horizontally, diagonally, or vertically, just like the drop channel siding.
Tongue and groove siding comes in pine, cedar, or redwood with four joint profiles to select from.   
5. Split logs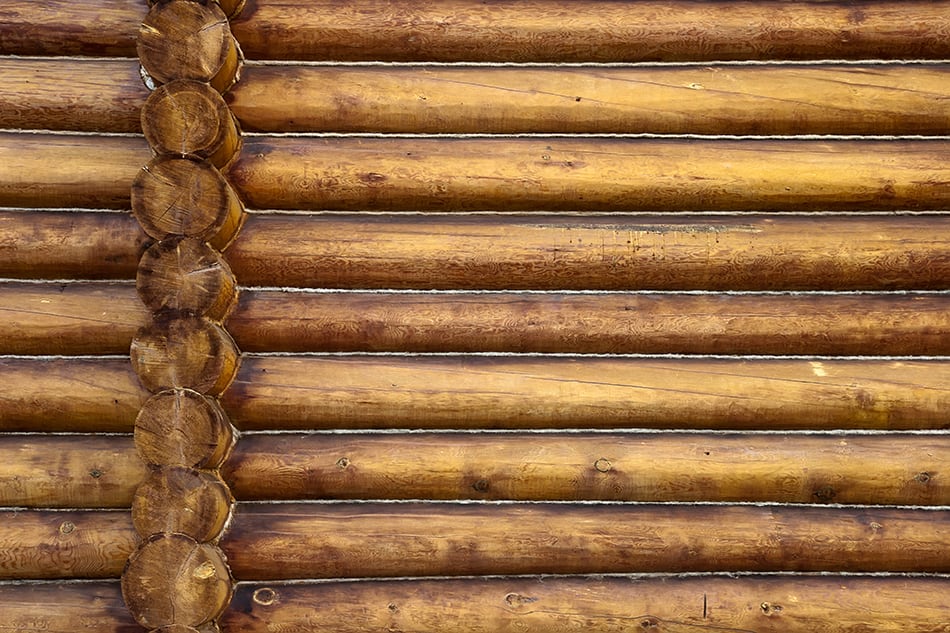 Split logs are mainly used on the exterior of log-style cabins or rustic homes. The natural beauty and character of log siding can be enjoyed for many decades. Having said that, you must keep up with their maintenance as split log siding is also prone to insect and mold damage. This siding looks just like logs, but without requiring as many planks. You can choose from pine or cedar logs to save money and installation time. 
If left unstained, moisture, termites, and weather can compromise the siding. However, if you take good care of your split log siding, it can last for as long as two centuries! 
6. Vertical plank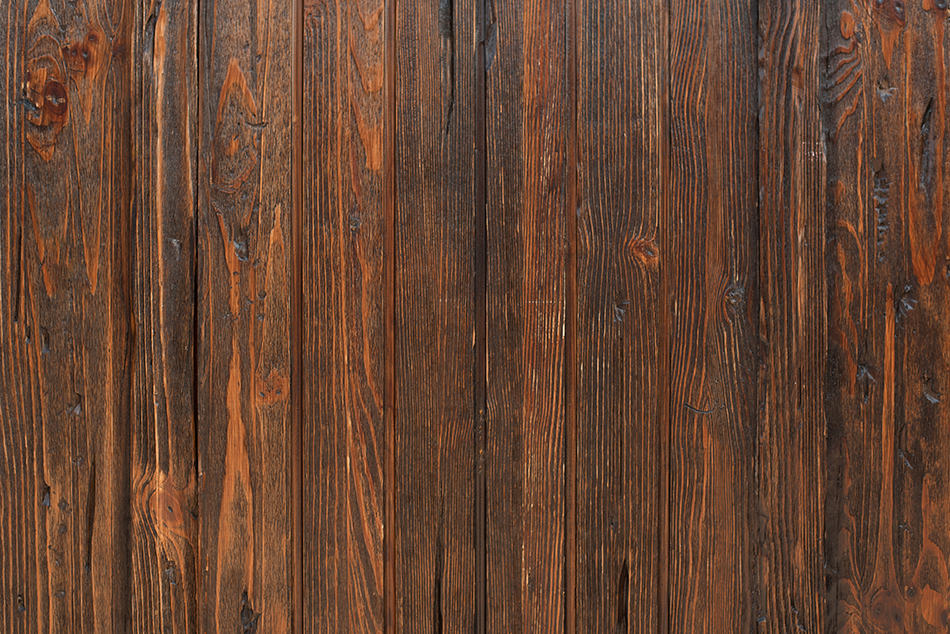 Vertical planks are also known as batten wood siding. They are ideal for both modern and rustic homes and have been gaining popularity in recent years throughout the US not just on the West Coast.
Vertical planks are highly versatile and look beautiful on lake-front, barn-style, or cottages. Their vertical lines add a certain sophistication to a plain-looking modern home. When partly paired with horizontal lap siding, it can look very unique indeed. You should experiment with different vertical plank sizes to achieve the desired look.
Batten or vertical planks are ideal for regions that experience high humidity or moisture thanks to their infiltration properties. This is the reason vertical planks are so durable and long-lasting. 
7. Lap Siding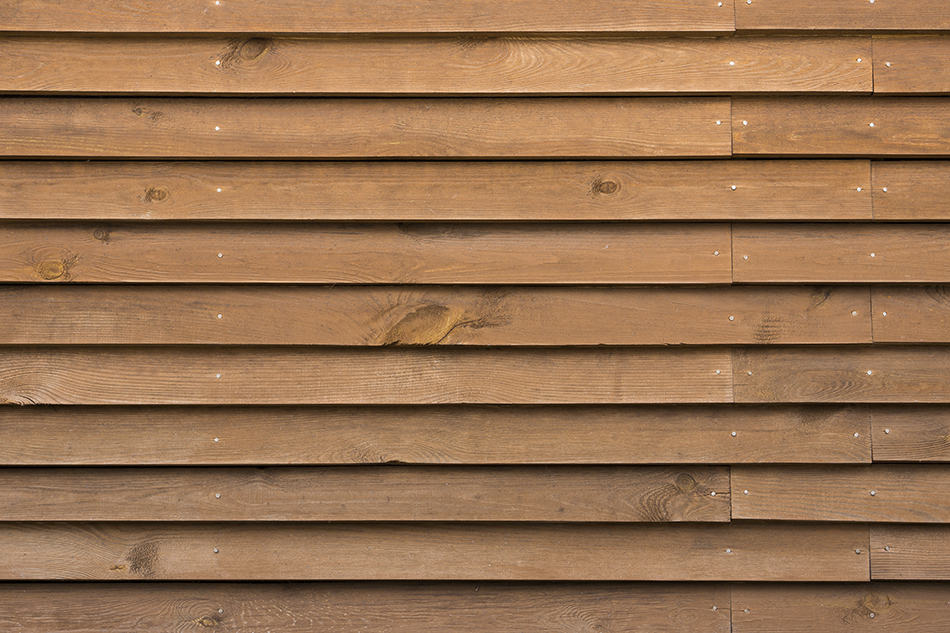 Lap siding is one of the oldest and most common styles of cladding in the US. This type of wood siding is still used to this day because of its high strength and visual appeal.
How is lap siding installed? Each board is sawed in a pie shape to create a narrow edge on each side of the board's length. The other side has a wider edge for overlapping purposes. This overlapping is where the original name of lap siding comes from. Since there are no edges pointing out of the board, water won't absorb into the wood and cause moisture. However, you must still undertake periodic painting, caulking and staining to maintain the wood. 
6 Types of Wood Used for Siding 
1. Cypress
Similar to redwood in appearance, Cypress is a highly sought-after hardwood that's ideal as a siding. It is incredibly durable and reusable no matter how many decades ago it was installed on an old home. The biggest advantages of cypress are its ability to withstand rot and insect damage, thus making it the preferred wood in the US. Furthermore, cypress is quite lightweight and easy to install.   
2. Cedar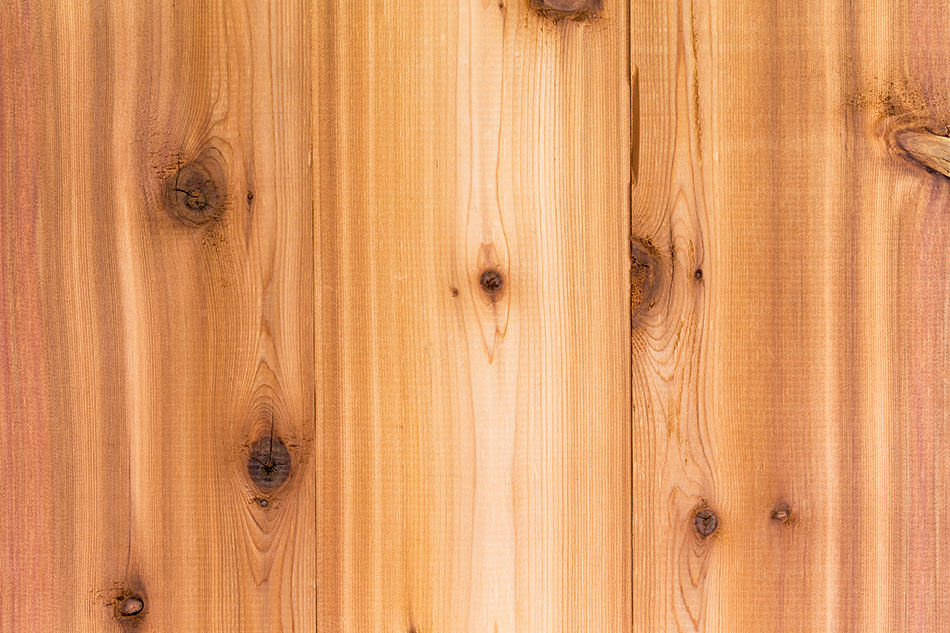 Cedar is best known for its rot resistance and grain qualities. You can easily stain this wood and enjoy its beautiful appearance for years to come. The most popular sidings made of cedar wood are shakes and shingles because of the wood's anti-swelling and anti-splitting properties. Cedar is more expensive than pine and cypress but it's naturally more resistant against insects and moisture than pine. Again, you must maintain the wood by regular staining and painting in order to retain these qualities. 
3. Pine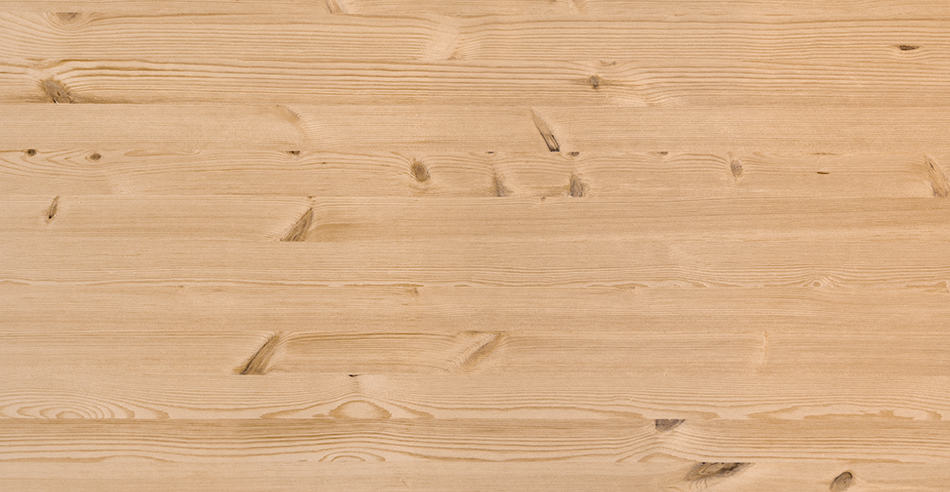 The most common (and affordable) type of wood for home exteriors is yellow pine. Mainly found in North America, this type of wood is ideal for siding and framing thanks to its tough surface. When compared to white pine, yellow pine is a better option for siding because of its strength. Since pine is softer, it's easier to produce different styles of siding. However, it's not rot and insect resistant so you will have to paint and stain it often to retain its integrity.
4. Fir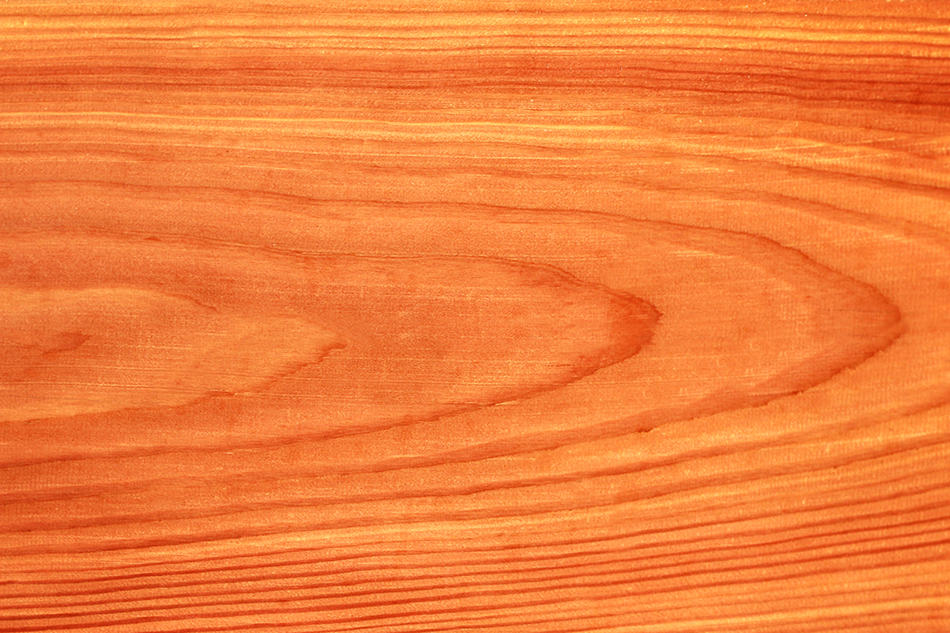 Just like pine, fir is another softwood that's affordable to install. It is available in long lengths, which are easy to cut. Fir is mainly found in the West regions of the US and just like other softwoods, it can easily be milled to any pattern. 
Tongue and groove and vertical plank sidings are normally made from fir. Keep in mind that fir isn't insect resistant, nor rot resistant. Just as you would maintain any other type of wood, you must also undertake regular maintenance to make sure your fir siding doesn't absorb moisture or get eaten away by insects. Sealing and painting the wood will ensure its integrity remains intact. Unlike cedar, fir is more susceptible to warping and absorbing moisture so if you live in a humid area with high rainfall, it's best to avoid this type of wood for your home exterior. 
5. Redwood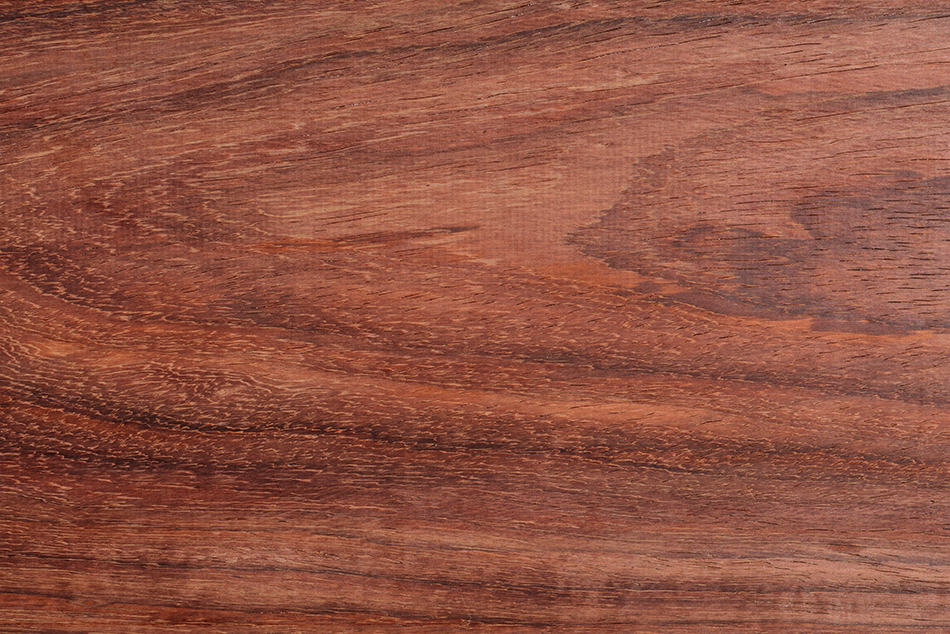 Redwood is an excellent choice for all climates thanks to its rich texture. This type of wood is naturally insect resistant and doesn't easily warp or shrink, thus requiring less maintenance than pine or fir. Redwood is readily available in the West of the US, but it is more expensive than cypress and pine. 
6. Engineered Wood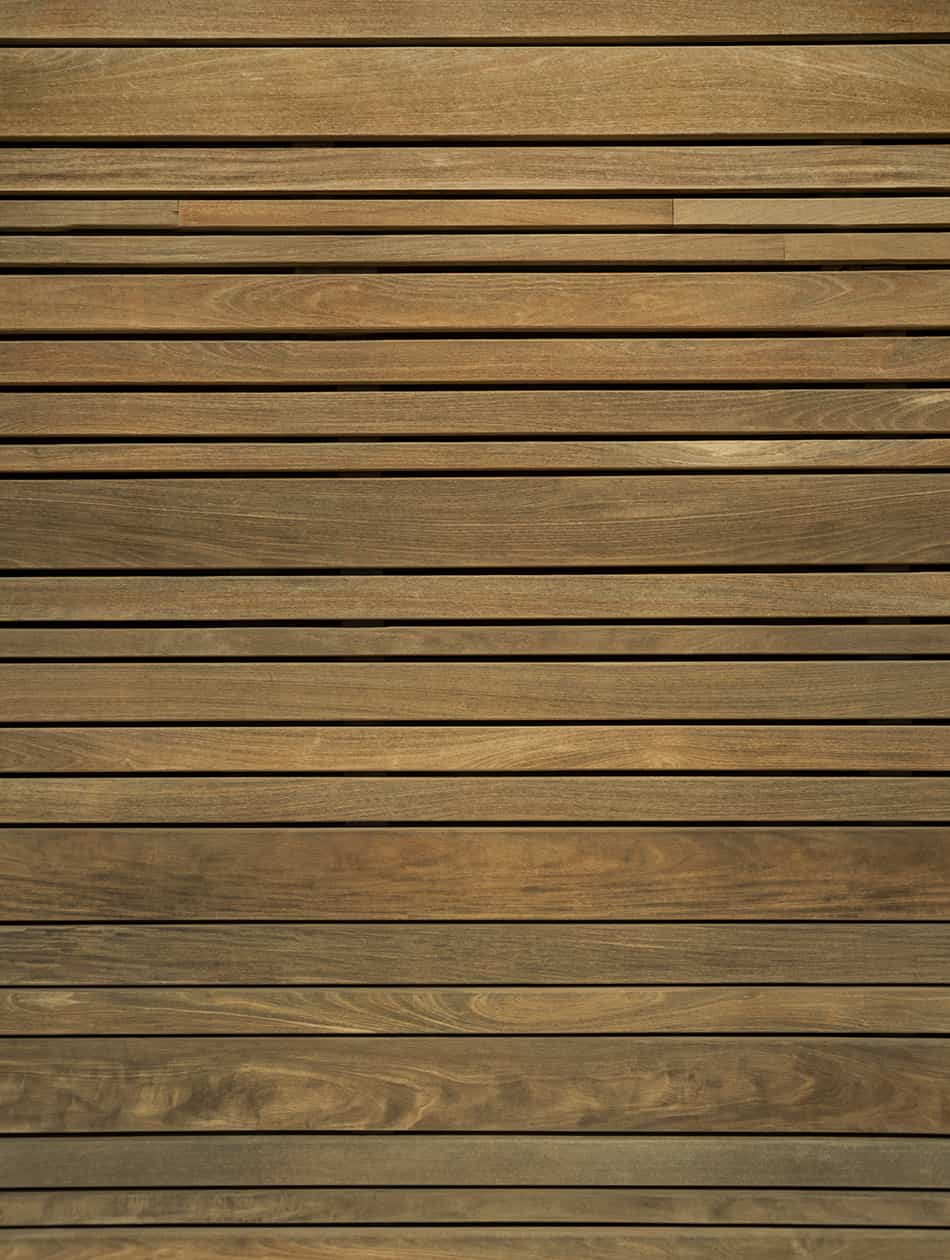 Engineered wood is by far the most durable option out of all the wood sidings we have mentioned. It is manufactured using sawdust and woodchips as well as a mix of bonding agents. The result is a lightweight and durable product that's easily available in different lengths. Engineered wood has no flaws and comes in various styles to match your home's exterior.