Siding gives is what gives your house exterior its definitive shape and feel, and also affects some properties of the interior. There are many options for exterior siding, each having its upsides and downsides (pun intended). All the choices and sometimes drastic differences between the materials can be confusing and overwhelming for someone who is new to the topic.
But don't worry, help is on the way!
In this article, I will try to present to you the main kinds of exterior home siding in a clear and simple way – all in the hope that it will help you make an informed decision without breaking a sweat.
Introduction: What Is Siding?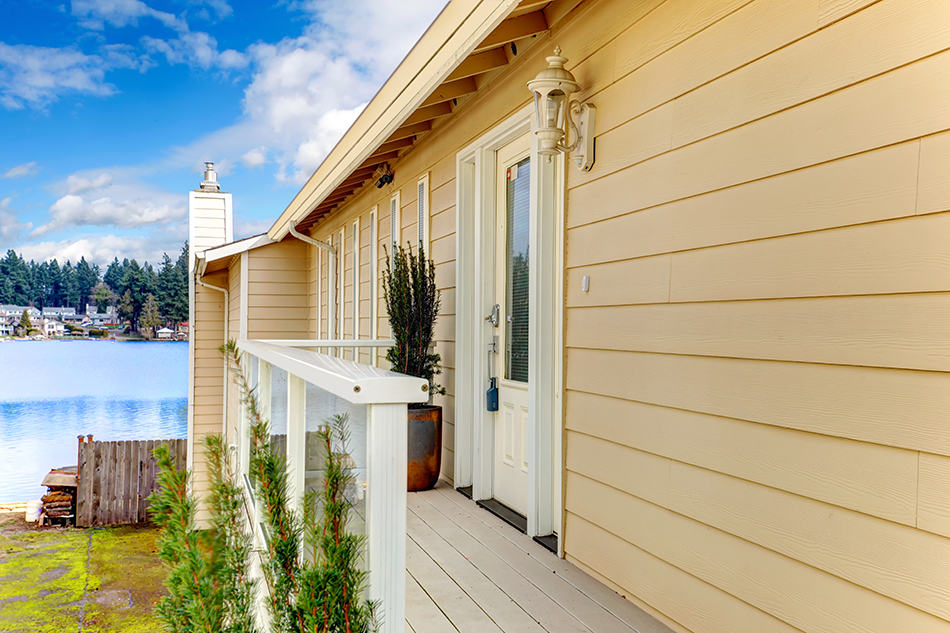 In architecture, siding refers to the material that covers the exterior of the outer wall of a building. Its purpose is not only protective, but it also serves as an aesthetic upgrade of your home.
Whether you want to improve the protection from sun, snow, rain, or just to refresh your house's looks, improving its charms, the siding change is always a good way to do that.
There are many siding options available – it only depends on what type of material you prefer and, of course, on your budget. Their popularity varies, but each of them can be found somewhere around the globe.
This selection is based upon the most common choices in Europe and North America. The most popular are vinyl, metal, wood, brick, stone, and stucco sidings. I will try to cover as well as their pros and cons in detail to help you decide what would be the best fit for your home.
1. Stone Siding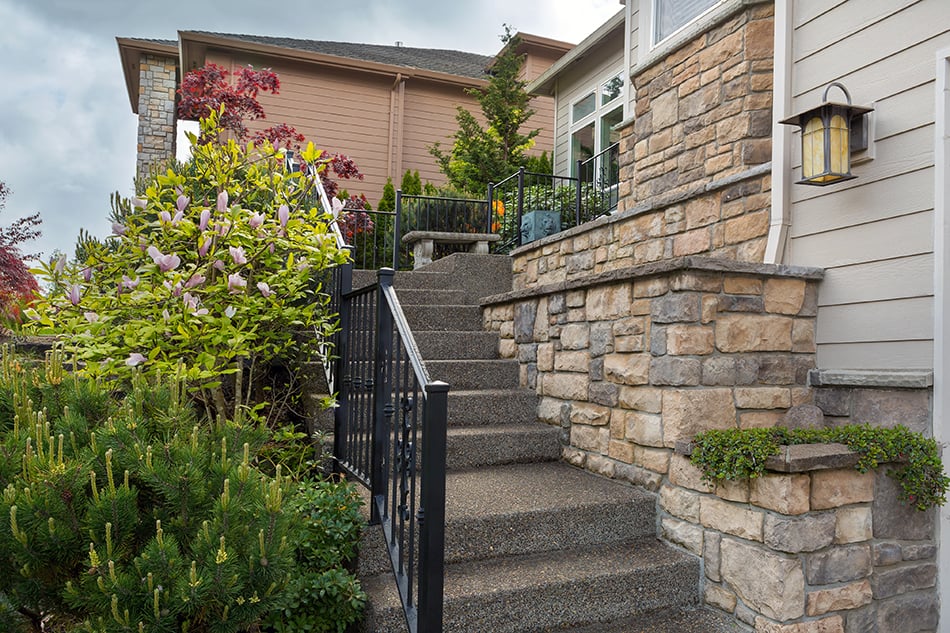 Stone siding is one of the oldest materials used for constructing homes. The very beginning of it was found in the Roman Empire. Romans had used granite, marble, travertine, limestone, and slate. The type of stone that was used depended on the kind of stone naturally available in a certain area.
Stone veneer is also one of the oldest ways to keep your house exterior elegant and authentic. In the early 19th century, the thin stone siding came into use. Nowadays, you have a broad choice and it all depends on the budget and what style you are looking for.
Today there is a variety of stone siding types. You can choose not only between different types of stone but also whether you prefer natural or manufactured (artificial) options. The contemporary industry offers a great selection of high-quality faux stone. Usually, you cannot tell the difference from the distance.
1.1. Solid Stone Siding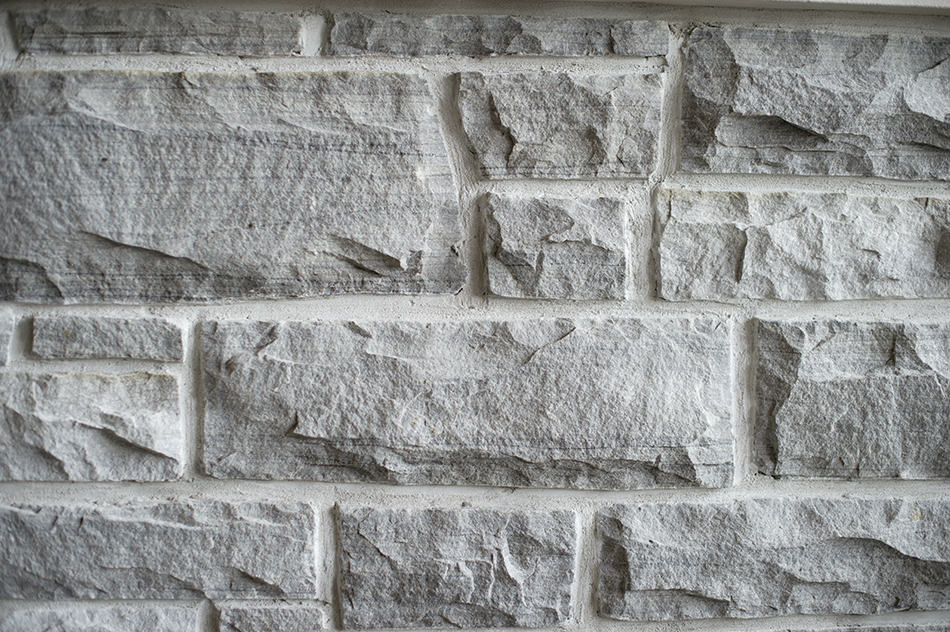 Solid stone provides your exterior high durability and classic appearance. It has gone through many improvements so far, and it is much easier to transport and install than in the past. Last but not the least, you can easily recycle it – reuse it in another location in case of moving.
This type of siding has a very long life span, being much more durable than other materials, such as wood, with no need to be repaired or replaced. However, it is much more expensive to install, so keep that in mind when comparing with other options.
1.2. Stone Cladding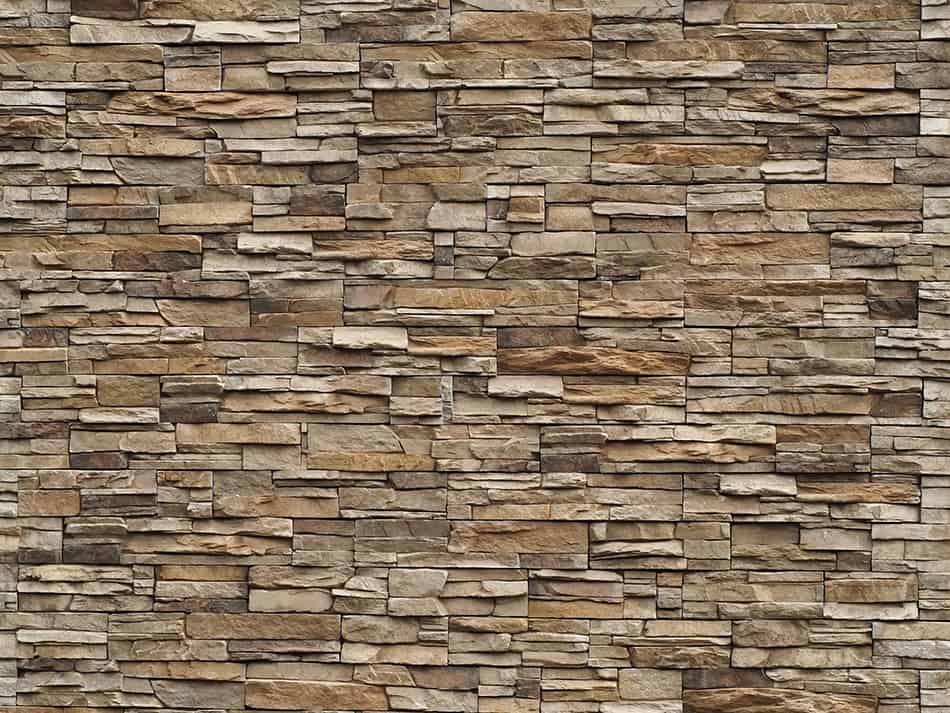 Stone cladding is cut to smaller, specific sizes required by the owner. It is usually made from granite, which is crack resistant. This type of stone is good for cold climates since it's water and frost resistant. It is necessary to have a professional installation since the process can be long, complicated and take a lot of time. However, once it is done properly, you will have a beautiful and high-quality exterior.
1.3. Veneer Panel Siding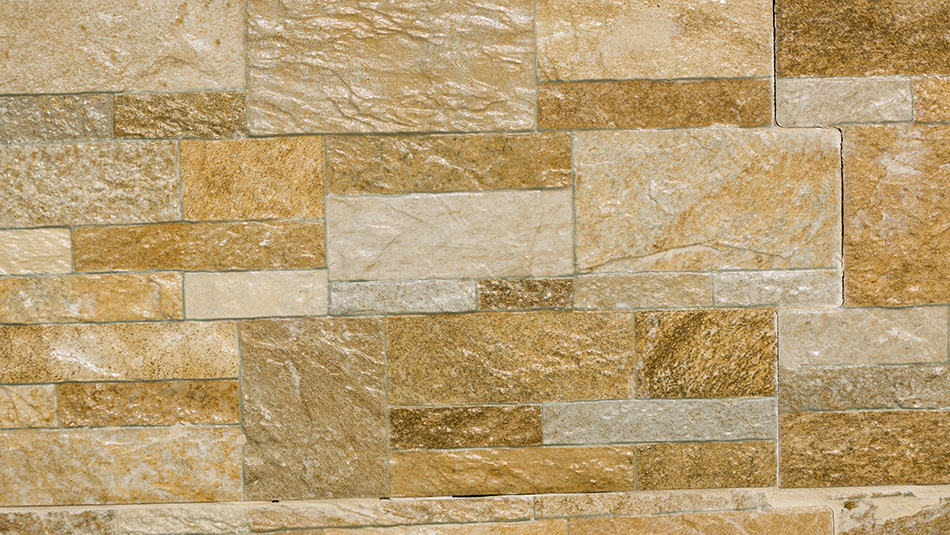 Another natural stone option is the veneer panel. Veneer panel siding uses a simple panel system technology, which makes the installation process easier and quicker. It comes in a variety of colors and sizes. Just be careful while choosing, because not all varieties are suitable for exterior siding.
1.4. Stone Imitation
If you're not into natural stone for financial or other reasons, you can choose between two alternative options. Faux stone is made of concrete pigments. It is significantly cheaper than the natural stone, though it offers similar durability. It is also much easier to install. However, the aesthetic appeal of concrete faux tone is not as authentic as the one offered by the natural stone.
Another stone imitation is polyurethane foam panel stone. It's a foam-like material made from UV inhibitors, fire retardants, and polyurethane. It looks just the same as the real stone until you touch it. However, though it is the cheapest option, its durability may be the poorest, making it financially burdensome in the long run.
2. Brick Siding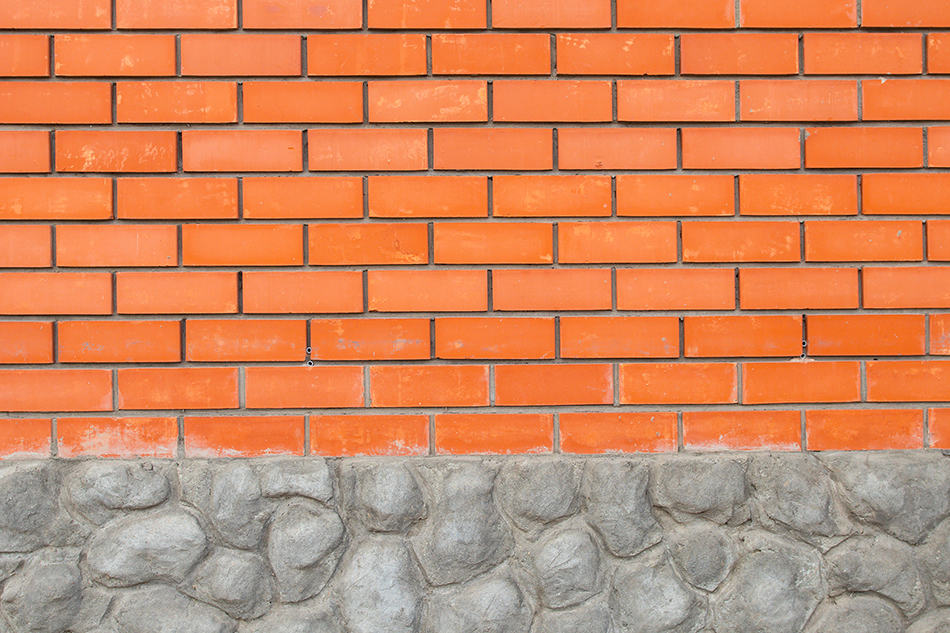 Apart from the red brick siding traditionally used in the UK, there are many options for brick exterior nowadays. You can choose between real and faux brick siding, and they come in many colors and textures.
Brick houses today are usually wooden houses with only the decorative brick siding. Real brick houses started going out of fashion about a century ago. New types of brick veneers are often called a thin brick. They are made from concrete rather than clay, and they are installed more like a ceramic tile. Behind it there must be an air space for at least 1 inch, helping the wall assembly shed moisture.
The traditional brick masonry method uses solid brick. Unlike thin layers of brick veneer, it is not only an exterior wall, but it also holds the entire house up.
If maintained properly, brick siding can last almost forever. In this case, proper maintenance is only an occasional pressure wash. Also, it doesn't fade over time, on the contrary: it ages pretty well, in terms of aesthetics. Brick siding is also weather and fire-resistant.
The only con to picking up this type of siding is the high price – both for the installation and the material (brick) itself. But once you pay for it, your home is secured for many years to come.
3. Fiber Cement Siding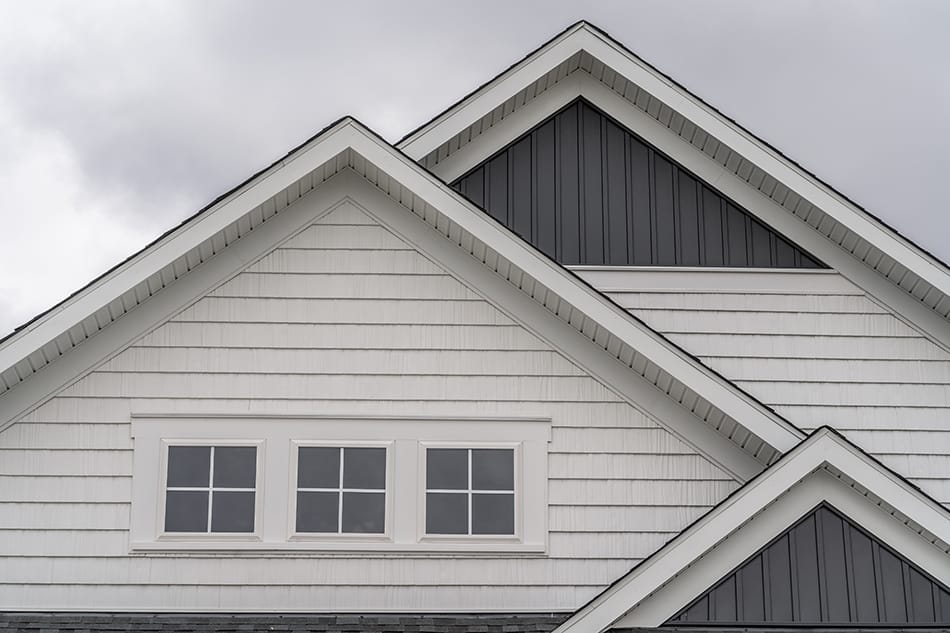 Fiber cement siding is the most common siding material in the UK and Australian architecture. It is durable and long-lasting, with low maintenance. It is a composite material made out of cement and cellulose fibers, which replaced asbestos that was in use until the 1980s, due to safety concerns.
Fiber cement is resistant to rot and insects. However, moisture and pollution can damage it, so it is supposed to be repainted every 10-15 years, depending on the local climate conditions. Due to its fire resistance, it is widely used across Australia.
One of the perks of fiber cement is that it can be made to look like any other material, even wood while having a longer life-span than many others. Just as concrete, it is used in modern architecture and it is usually contrasted with the natural wood front door, for example, to provide a contemporary stylish twist.
4. Stucco Siding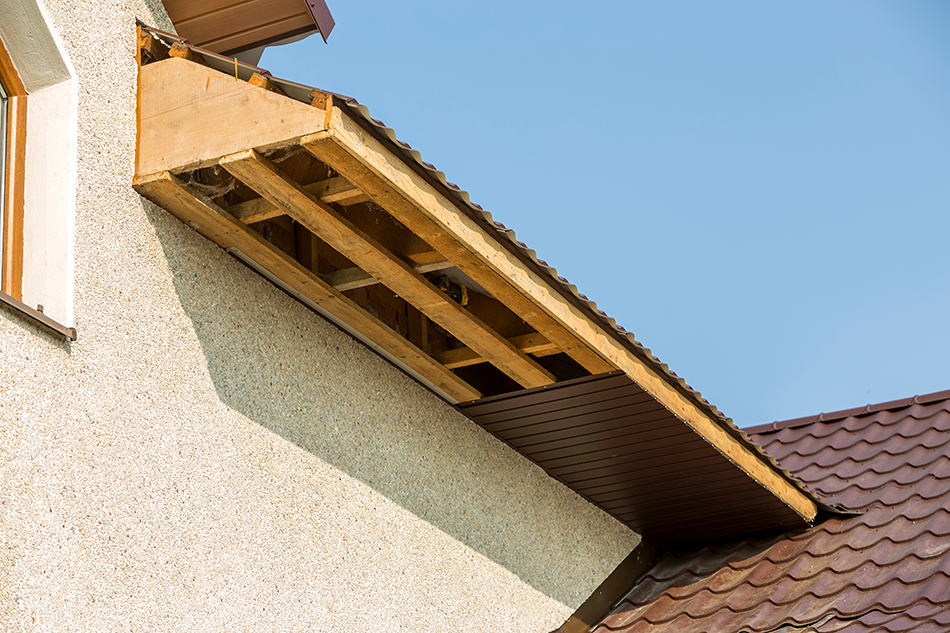 Stucco or render is a traditional building construction material made from cement, sand, and water. It is applied wet and then hardens to a dense solid. Historically, from Ancient Egypt and the Roman Empire, it was used as a decorative coating and as a sculptural material.
Nowadays, stucco is used for exterior covering. It provides a solid and durable home siding. It is low maintenance and fire resistance, which makes it a safe option. However, it is better to use it in dry climates since it doesn't stand humidity and moisture very well.
During the installation, it can be given different textures and shapes, producing various architectural styles. It can be painted in any color you can imagine, and it can be mixed in different ways to create different textures.
5. Metal Siding – Aluminum and Steel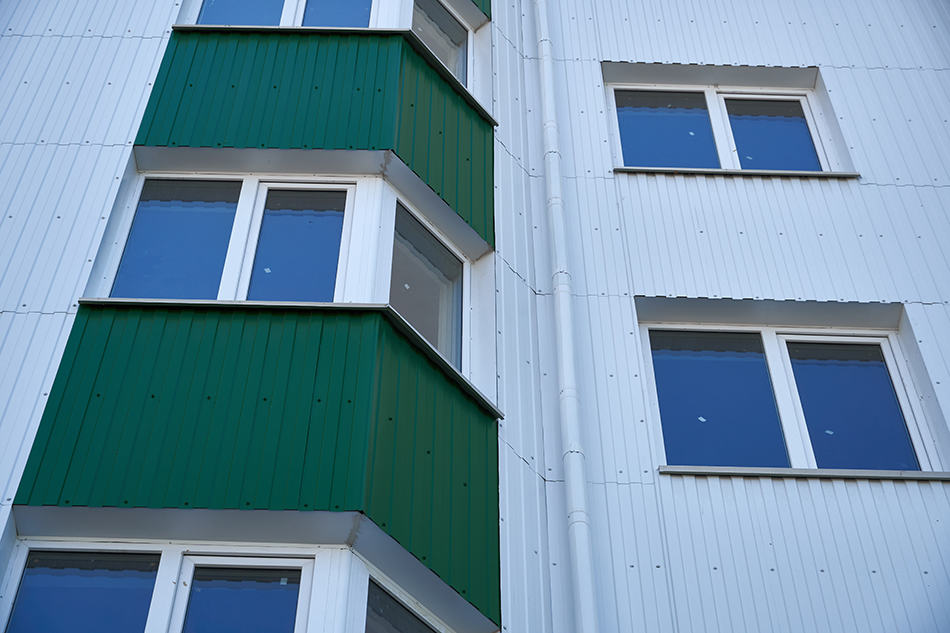 Aluminum has been in decline as an exterior siding material since the vinyl took precedence, due to its price and availability. However, aluminum is quite durable – just like vinyl – lasting over 50 years. Still, can be easily damaged due to its softness, especially if it is cheap and thin.
Steel siding is the most durable choice compared to both aluminum and vinyl. It has a strong resistance to moisture and scratching since it's harder. Also, steel holds its color well and rarely rusts. However, it is more expensive than aluminum, and more difficult to install, because of its composition. But once you install it, you won't have to think about it again for quite a long time.
In general, metal is a great choice for those living in wet or extremely cold areas, because of its natural properties.
If you live in a hot area, aluminum is not the best option, since it expands with the heat, and can produce noises. The same goes for high wind areas. In such regions, it may be better to pick some other siding material for your home.
6. Concrete Siding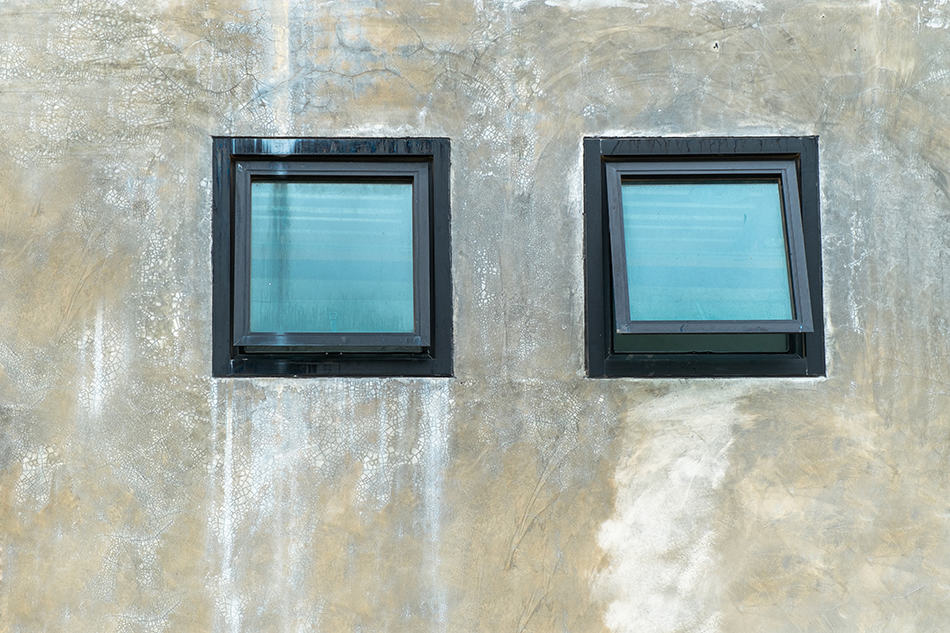 Another highly efficient insulative option for your home is the concrete siding.
Concrete is composed of cement, water, sand, gravel, and sand. The result is a thick mixture that hardens when dry. Once it gets hard, it becomes one of the most durable siding materials that can last for more than a century. Another perk is that you can form this mix into different shapes and sizes.
Concrete siding is typical for modern, minimalist building styles. It is considered to be one of the symbols of modern age architecture. Since it made an appearance, concrete changed how buildings are designed and constructed.
Its maintenance cost is very low, while the installation can be quite expensive, due to its composition. However, it provides one of the most efficient and cost-effective means of constructing energy-efficient buildings, especially in the long run.
It is pretty resistant to fire and floods. It is also a highly insulative material, so it can reduce your costs of heating and cooling.
7. Wood Siding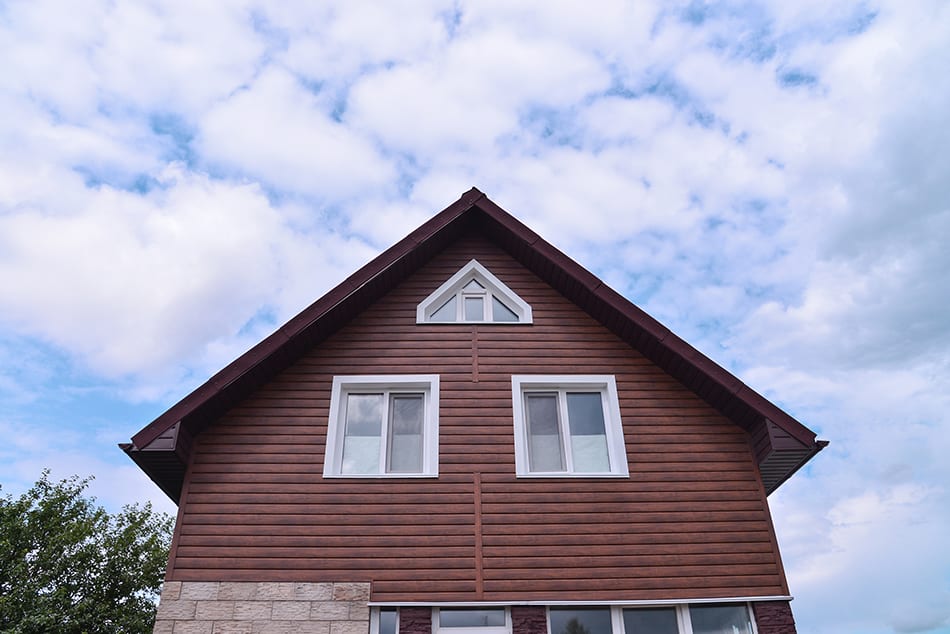 One of the most recognizable types of siding in entire North America, including both the United States and Canada, is wood siding. It is so mostly because of the long tradition of wooden construction and timber processing on the continent, especially in the parts of both respective countries that are rich in forests.
Wood siding comes in a variety of shapes and styles. The most popular types of wood used for exterior siding are cedar, cypress, pine, fir, spruce, redwood, as well as engineered wood. Some of them are preferred for their looks, while some of them because they are resistant to rot and decay. It's up to you to choose your priorities. Whatever type of wood you choose, it's important to maintain it regularly, by staining and sealing it, in order to avoid moisture and damage and to retain its qualities.
7.1. Cedarwood Siding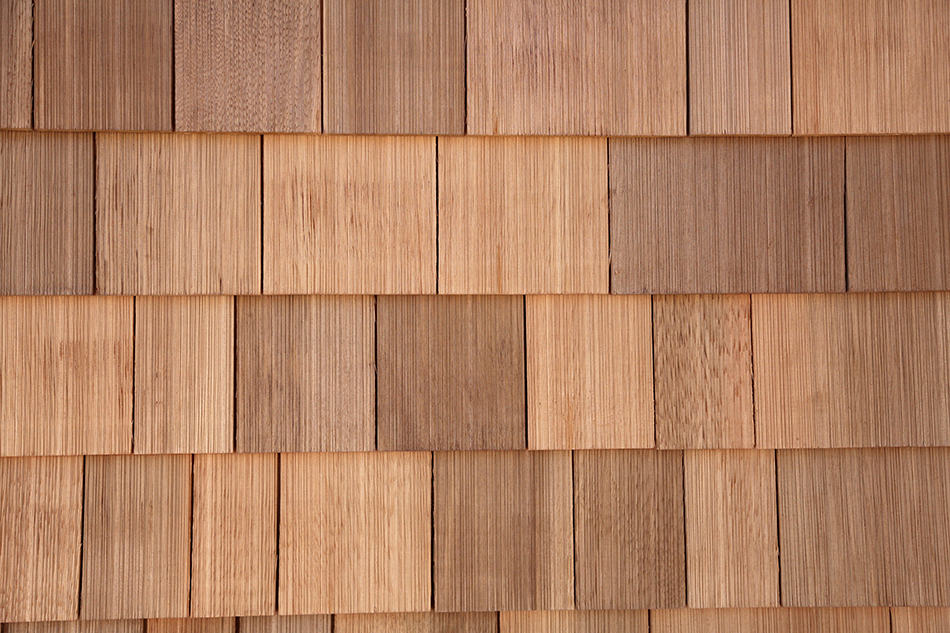 Cedarwood is rot and grain resistant, which makes your initial cost higher, but keeps your siding more durable in the long term.
7.2. Pine Siding

Another popular wood siding type is pine. Unlike cedar, it is not rot-resistant. It is considered to be cheaper compared to fir. Pine is light and elastic wood, it can be bent slightly while installing. For this reason, it is good for decoration.
7.3. Spruce Siding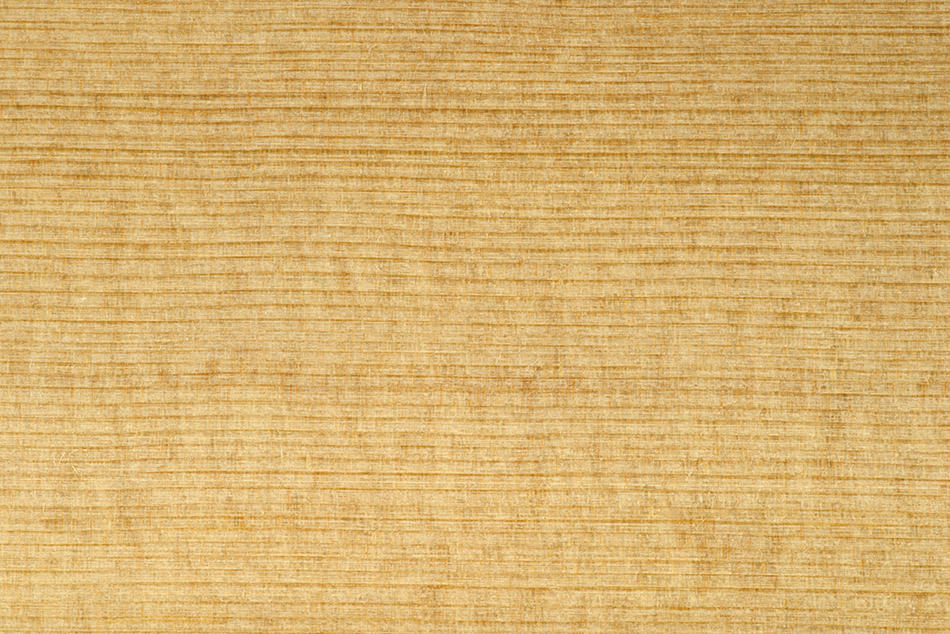 Spruce is another softwood. It shares most of the characteristics with pine, including a reasonable price. If you live on the East Coast, spruce might be your top choice for wood siding, since it is used as a replacement for pine siding.
7.4. Fir Siding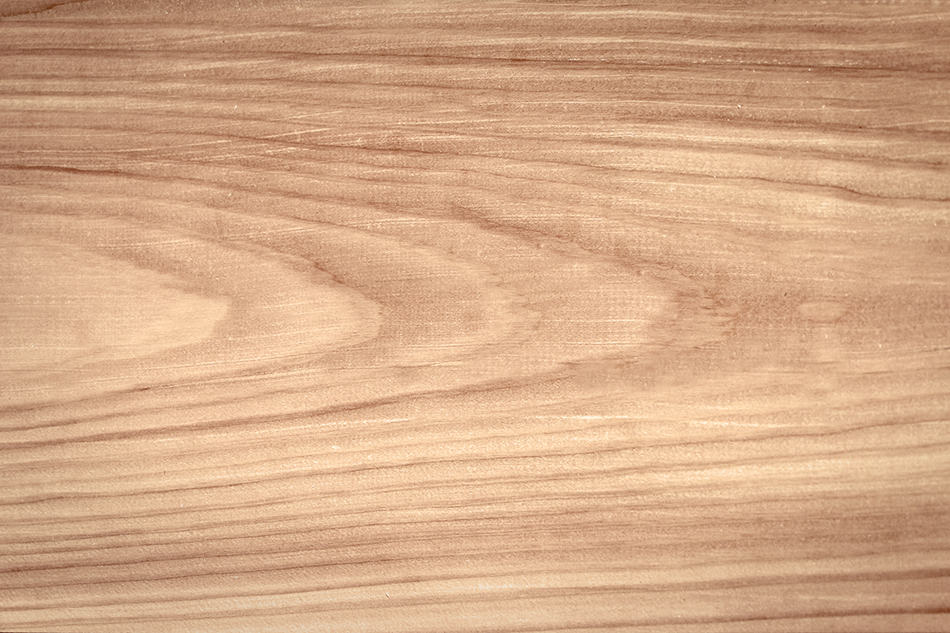 In the West, fir is used instead of spruce. It's also soft, easy to cut and install, and gives quite a rustic look to the building.  Redwood is regionally available in the West as well, but it is more expensive and difficult to find elsewhere. Thanks to the rich texture and resin, it is applicable in all climates. Also, it does not require much maintenance.
7.5. Wood Siding Styles
There are several styles of wood siding. Among the horizontal siding options, log siding, Dutch lap, and shingles and shakes are the most common.
7.5.1. Horizontal Siding Options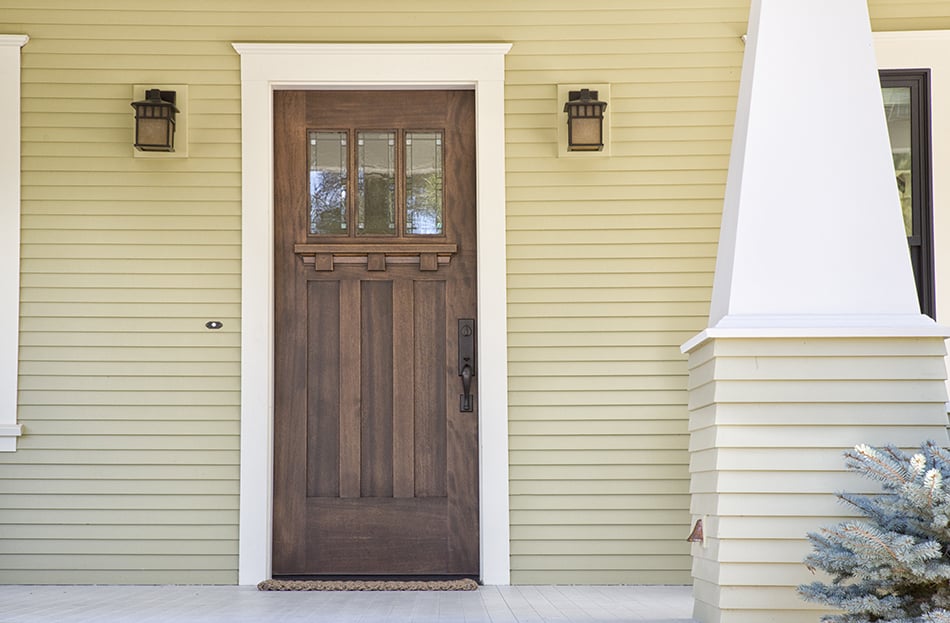 7.5.2. Log Siding
Log siding is an iconic, rustic north-American type of siding. It can be quite long-lasting if you take proper care of it. It is usually used for cottages and mountain houses, but you can always break those rules and install it in your home.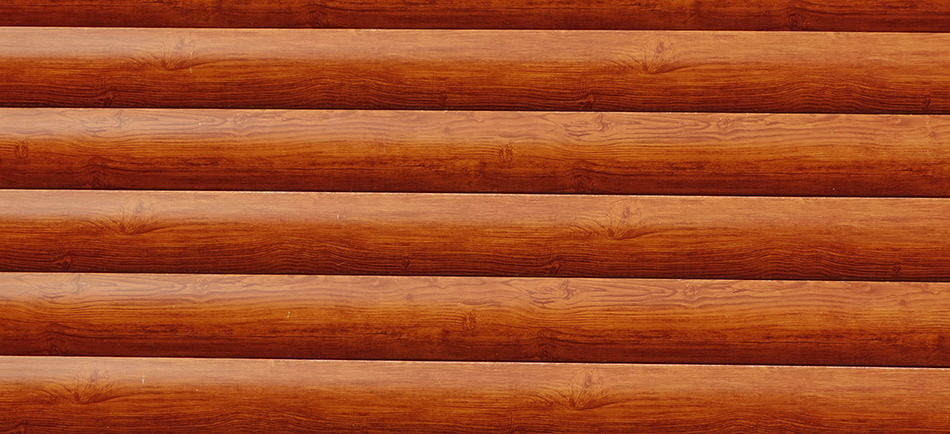 If you want to achieve an even more rustic look, then you can opt for wood shingles or shakes. It is more expensive than other wood siding types. A cheaper option is to imitate them in some other material, such as cement or vinyl. However, vinyl nor cement cannot replace the authentic wooden impression of wood shingles.
The so-called Dutch lap gives more of a classic look to your house. It is probably the most favored wood siding because it is easy to combine with different types of siding on the same building.
7.5.3. Vertical siding options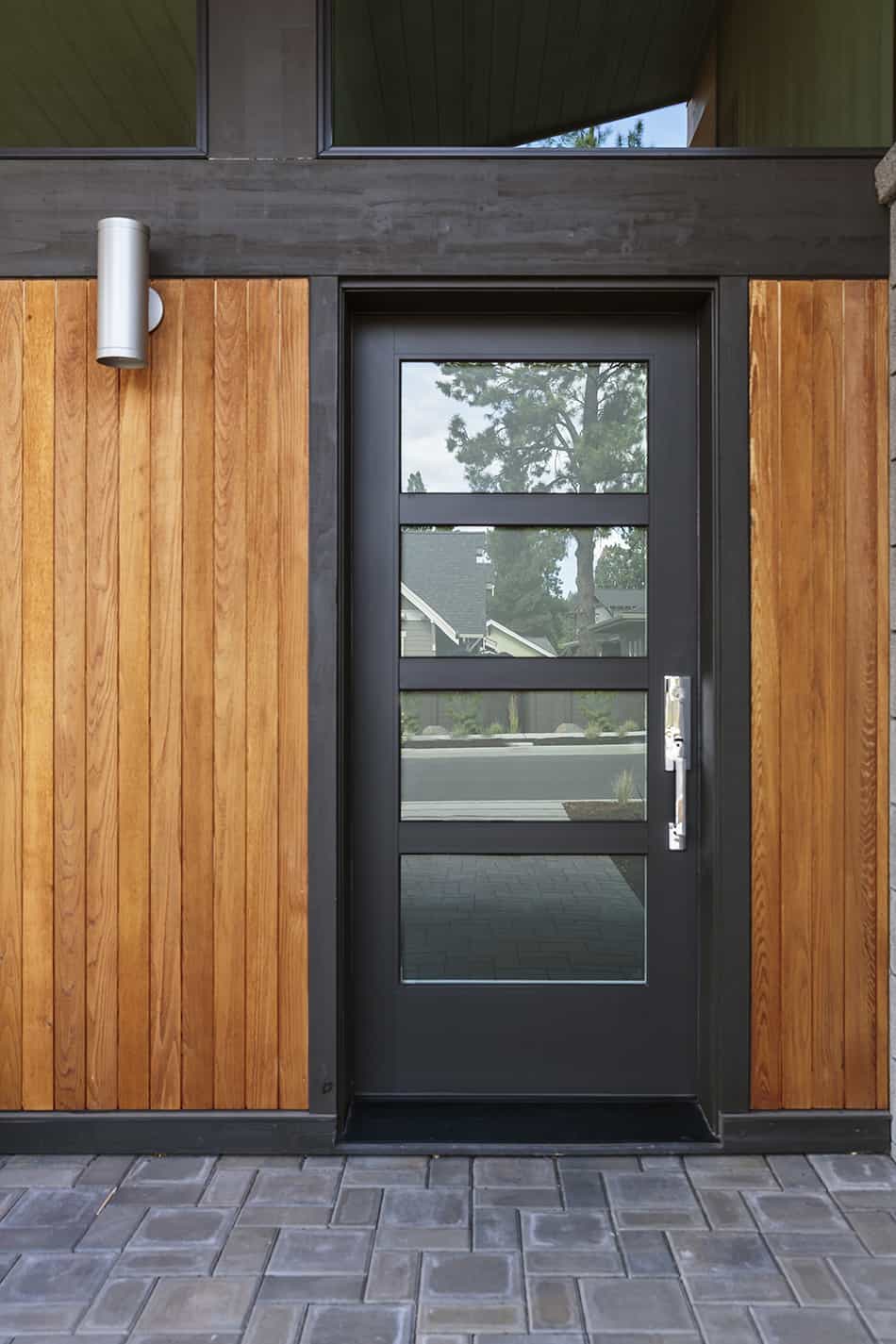 On the other hand, vertical wood siding has started to gain more popularity recently, across the entire United States. It combines rustic with the more modern look, which is why it can be used on country and barn style houses, as well as on modern style homes, giving them a pinch of simplicity and elegance.
8. Half-Timbering Siding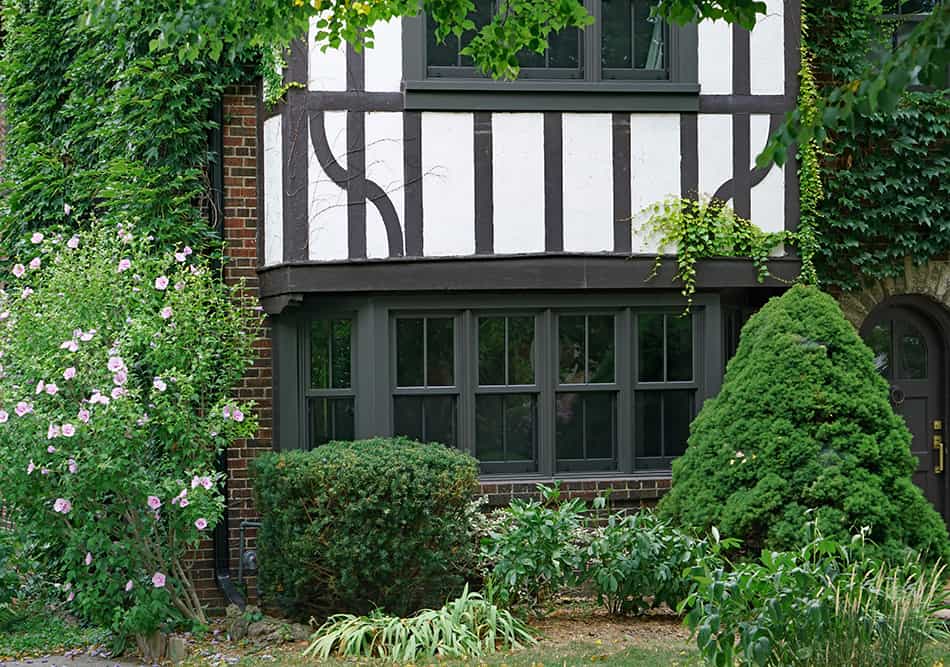 The distinctive features of a so-called Tudor-style house include a half-timber exterior. Today, only the decorative effect of half-timber work is desired. It means a combination of stucco or ornamental brickwork and faux-timber trim, instead of heavy timbers.
Boards are applied to a wall surface, usually in some version of the old structural pattern. Infill walls are made of stucco or brick siding, but in theory, you can combine any material you like.
Historically, the countries most famous for this architecture style were Germany and China, but it has spread around the world as centuries passed. The style gives out a nostalgic and rural feel.
9. Vinyl Siding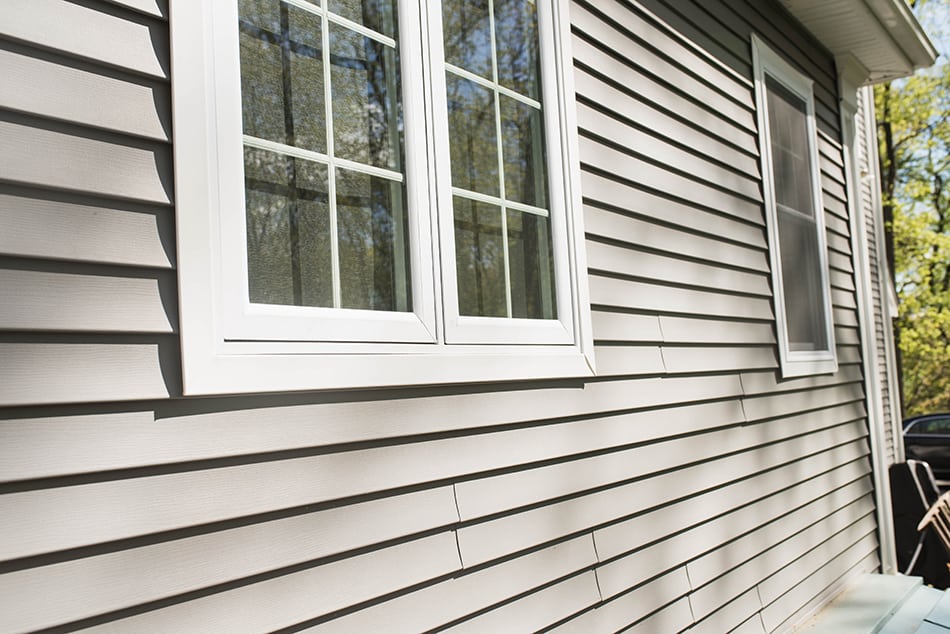 Vinyl siding consists of plastic sheets, mostly made out of PVC resin. However, its chemical formula can vary from one manufacturer to the other. It is one of the most common wood siding replacement options for residential homes in the United States and Canada. Vinyl siding sometimes makes the Canadian and American family homes look like the ogre's house from some old fairy tale.
The major advantage of this siding material is its long-lasting character, as well as low maintenance requirements. It is not necessary to repair or repaint your home. It should only be periodically pressure-washed and examined.
Unlike wood, vinyl cannot absorb moisture and rot, and it comes in dozens of colors, so you can always choose the one you like.
Vinyl siding was established in Ohio, as a replacement for aluminum and wood siding, during the 1950s. For this reason, it is considered to be one of the symbols of residential architecture in suburban America, emanated from the optimism of the very same era that gave birth to the myth of the American dream.
However, similar to the American dream, the issue with vinyl is its sustainability. Plastic is an oil product, and PVC is unrecyclable and undegradable in the environment. There is some evidence that it may leach certain chemicals too. Still, vinyl siding on smaller homes can be considered a better option than unsustainably harvested wood.
9.1. Styles of Vinyl Siding
There are many styles of vinyl siding and many ways to install it.
The first and most recognizable is clapboard siding, often called horizontal or lap siding, which originates from the Colonial times. The idea of this style is to imitate wooden texture. It is installed in a way in which narrow boards overlap each other.
Dutch lap siding creates a stronger shadow between the planks, making it more efficient in terms of shedding water.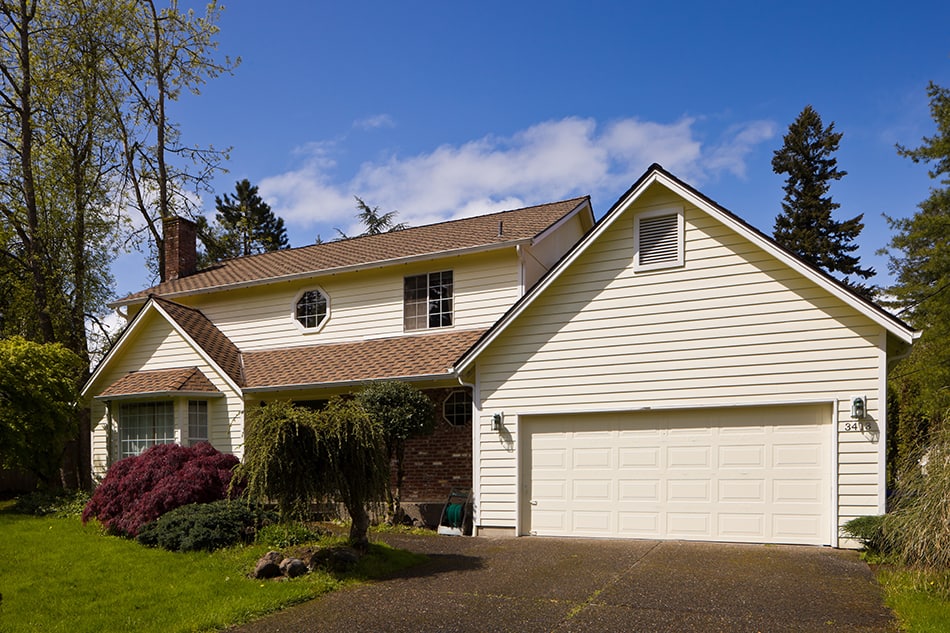 Beaded seam siding is considered to be more luxurious than the traditional one. Its planks have a rounded notch on the bottom edge. Thanks to this detail, lines are well featured. With vinyl, you can also imitate other traditional siding options, such as cedar shake and log siding, making it have the same, but upgraded look.
10. Glass Exterior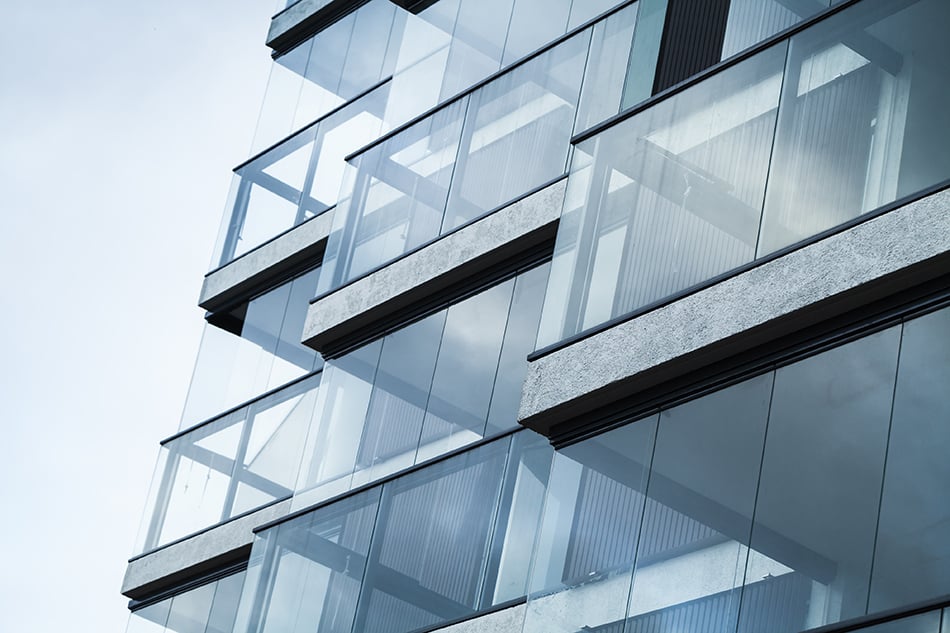 Since siding is not the right term for exterior glass wall installation, we will call it simply a glass exterior. It is one of the most modern, most expensive, and most stylish siding options today.
The glass wall provides your house with abundant light even on a rainy day. All the natural light will come to your room, no matter if the sun is shining or not.
However, you need to have a generous budget for it since this glass exterior is quite expensive. On the other hand, it can be energy efficient. It allows you to save electricity by not having to use external lighting during most of the day. During the winter, exterior glass panels can provide passive heating during winter months using the sun's energy to heat your home.
Still, glass siding has some obvious disadvantages. Cleaning requirements, great cost, and the lack of privacy are among them. But for some, the perks of having a never-ending window in your own house can be priceless.
To Take Away
Picking one home siding option is not an easy task – if you tend to be indecisive while renovating your home, then brace yourself for the myriad of siding options.
It is always advisable to get to know each detail of your chosen material before you make a final decision. Because the exterior siding is an important and long-term commitment, informing yourself is a must.
For those who live on the Canadian prairie, wooden siding is the best buy. For those in the South, vinyl siding can be the best choice. If you decide to build a house on a Greek island (lucky you!), stone siding may be the most logical option for your home exterior.
Modern technology allows you to choose between many colors, textures, and sizes of almost every material. Whatever material to opt for, be always guided by your own style. Just as importantly, we should never neglect the environmental protection factor as well.
What is your favourite type of home siding and why? Let us know in the comments and start the discussion.