A few people may overlook storage space when buying a new place, but if you're someone who loves organization, you'll understand how storage is one of the most important elements of having an organized, healthy, and balanced home or workspace.
Many people would often use the storage spaces in their offices and home to hide heaps of clutter that can't be stored any place else. However, others intentionally plan to buy storage space to keep their rooms and spaces organized. Not only do storage spaces help you keep your home organized, but they also add to its aesthetic value and can even sometimes increase the value of the home.
Incorporating some storage spaces into your home when building or renovating is the perfect way to save time and money. It ensures that the home stays organized at all times, a feat that's otherwise very difficult to achieve.
Storage spaces make all the difference between haphazard rooms and expertly organized spaces. They also provide a space for one to place decorative items and accessories.
Bookshelves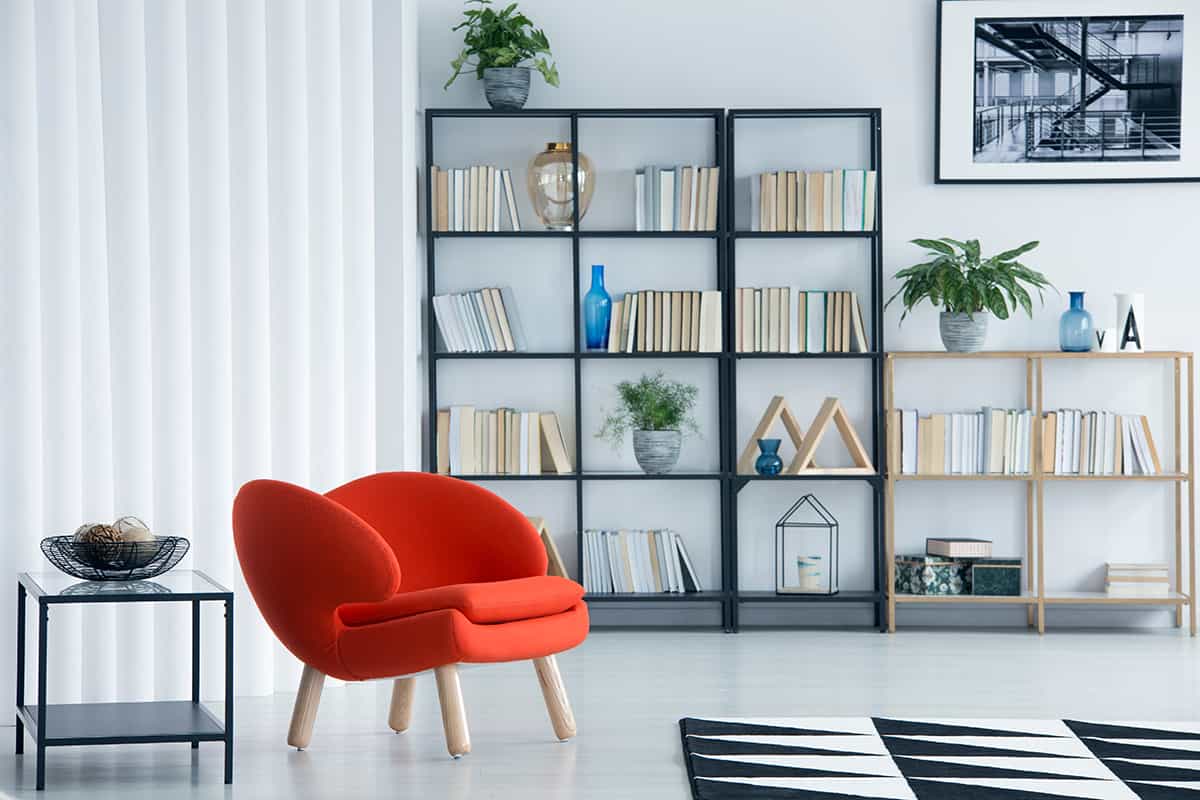 Asides from providing the traditional function of storing books, bookshelves also perform the outside-the-box function of being a decorative item. They are the perfect spot to display some of your home décor pieces.
You can get a bookshelf in just about any size, so it just depends on how much space you're working with. You have the option of getting one that's compact or thin if you lack the space for it or one that's so large it covers an entire wall if space is no issue to you.
Wardrobes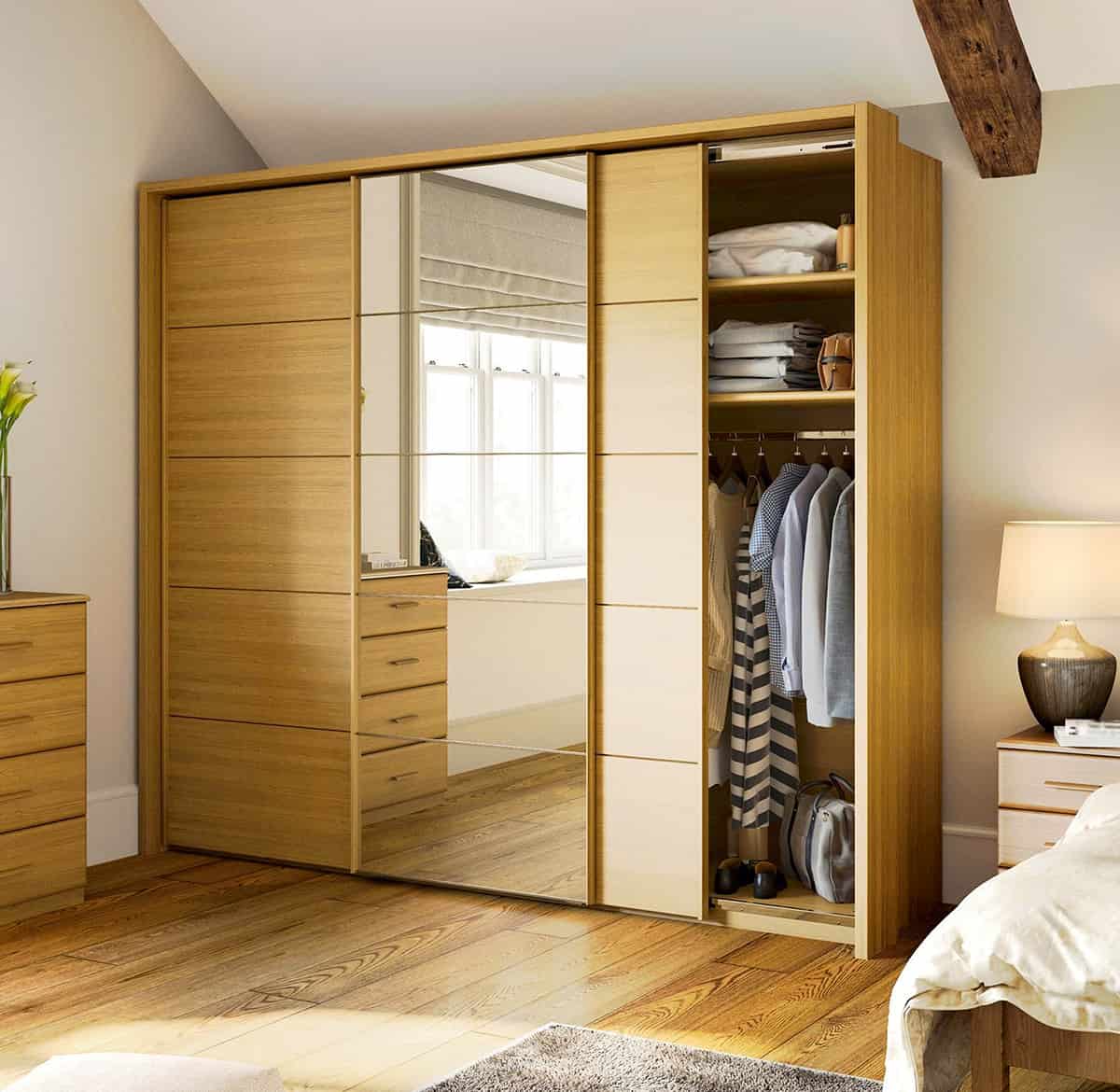 This type of storage is needed when you have items to be hung, neatly folded, or just placed away. It comes in different designs. They are built with or without smaller units on the inside. These smaller shelves can be removed, thereby creating more space inside the wardrobe. There are two common types of wardrobes, wooden and the glass.
The glass wardrobes are durable and aesthetic. They are not easily affected by insects or invaded by rodents. They also serve as an additional mirror in the room. When properly designed, they can add beauty to the room. The glass door is usually opened sideways for access into the wardrobe. The glass wardrobe usually comes with a handful of costs. They are readily available.
The wooden wardrobes are relatively durable depending on the type of wood used for production. Wardrobes are made from Teak wood. Mahogany wood is usually considered durable for wardrobes. They are also not cheap. Wooden wardrobes are easily affected by insects and rodents. These invaders are likely to destroy the items in the storage.
Wardrobes, either of the type makes the room look tidy, and one can easily avoid littering the room with clothes, shoes, and bags. The size of the wardrobe is also an economic factor. Large-sized are expensive compared to diminutive ones.
Cabinets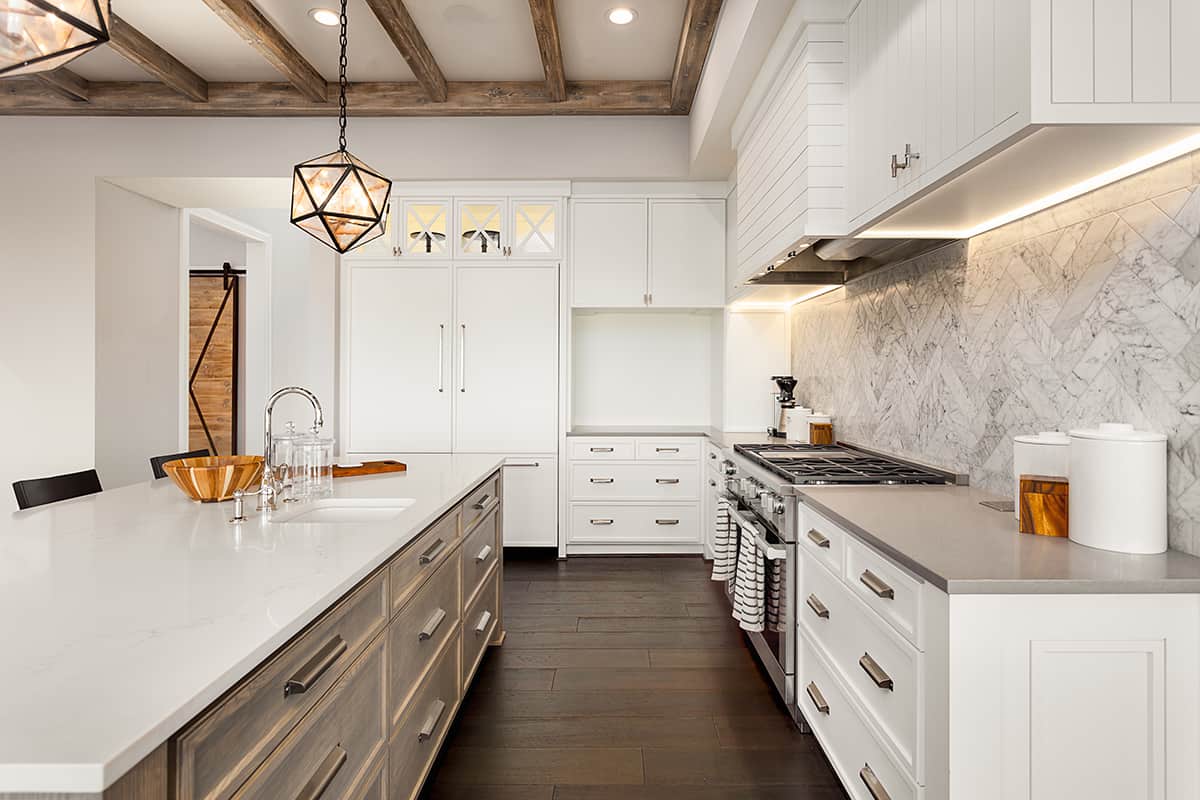 It protects rodents, insects, and dirt. It also allows for neat arranging of items and storage of food items. Cabinets come in different sizes and designs. They are available with shelves and drawers for smaller objects.
They usually have glass doors or wooden doors for access to the space within it. The doors are sometimes polished metals to avoid direct light into the cabinet. Some also come with air nets in front to allow free-flowing air to reach the inside. The drawers are removable or permanent.
A cabinet with wooden doors is susceptible to molds, rodents, and termite attacks. The doors can open sideways and out or slide in on both sides. The hinges of wooden cabinets can get detached after prolonged wear and tear. Therefore, piano hinges are advisable when opening them sideways will allow for easy removal of items from the cabinets.
Glassdoor cabinets are lucrative and expensive compared to wooden cabinets. Large-sized cabinets can accommodate large items. The shelves give the cabinet layers; this allows for keeping varying types of items on the different layers. Layered cabinets are preferable due to the choice of items they can accommodate.
Ottoman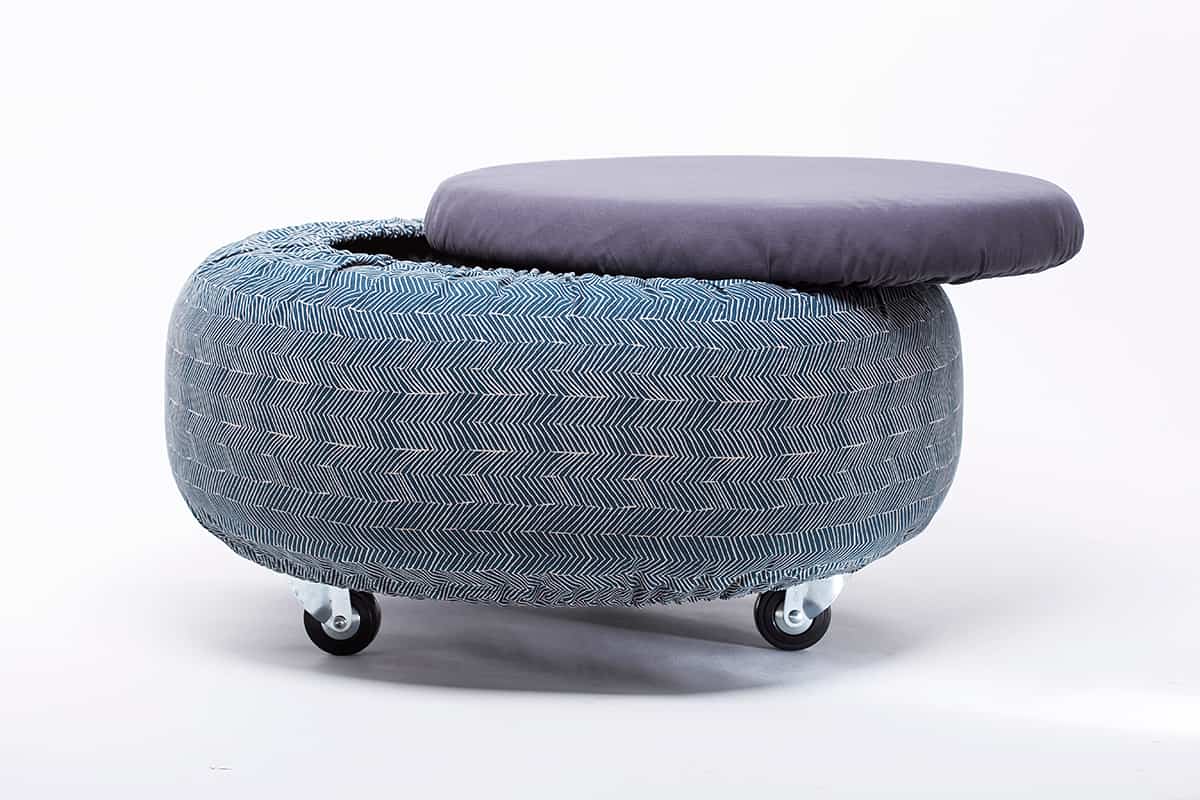 Ottomans have been available as home furniture for many years, but in recent times, they have become a popular choice for home storage furniture. They are also popularly used as decorative coffee tables or just for additional seating space. Ottomans come in several sizes. Some are small, and some are oversized, but overall, they are a priceless part of every space. Many of them are cleverly designed to serve both as a storage space and as a footrest.
An ottoman is designed as a storage space simply by creating a hollow space in the center and cleverly placing a lid over it. Asides from being a casual extra seat and a hidden storage space, ottomans also have great aesthetic value.
Living rooms and dens make good places to add an ottoman. If you decide to get an ottoman for storage, try to get one that's a bit lower than our couch so that you can also use it as a casual coffee table.
You can ensure that your ottoman always looks nice by accessorizing with a few wooden or metal trays that can be used to stabilize your coffee or other drinks. They are also a great place to place some magazines, books, or remote controls for easy reach.
Storage Benches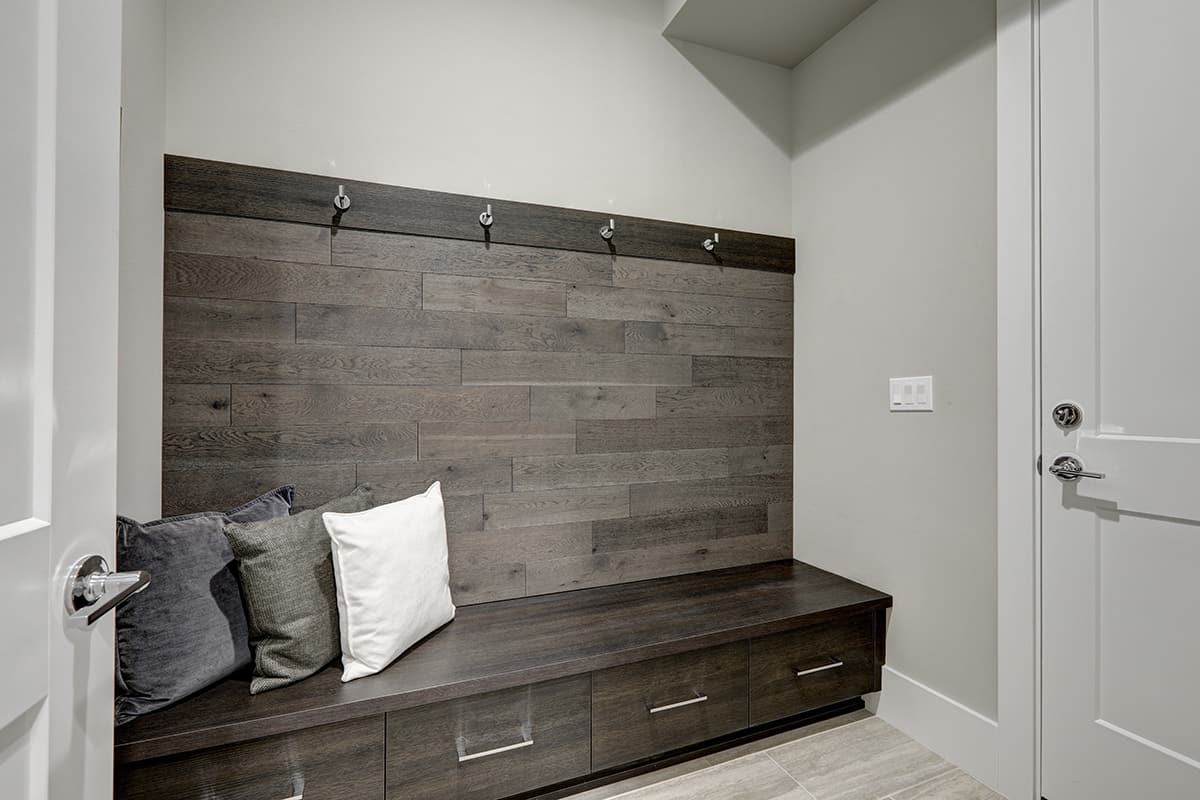 Storage benches are the perfect way to add some extra seating while simultaneously adding a lot of storage space to our space.
These storage bench types are typically placed either in the living room or at the entrance hall of the home as a place for people to sit when they take off their shoes in the hallway. It's also a great place to store shoes that are not in constant use or blankets.
Shelves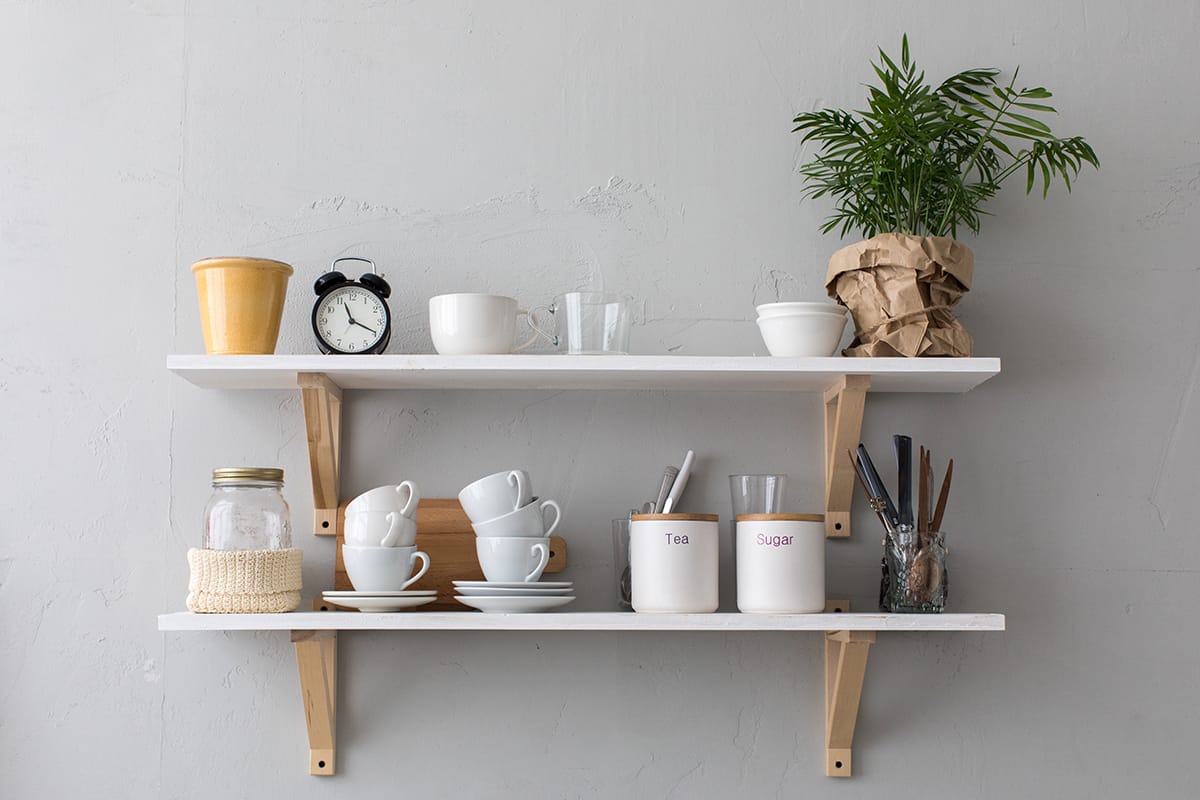 They are a commonly used type of storage furniture. Shelves are usually open, in layers, with or without doors. They are usually built with strong materials to prevent the layers from sagging from the weight of items placed on them.
They are designed in different sizes to accommodate different types of items. They are usually made with wood, while doors may either be wooden or glass made. Either way, they should provide flexibility for the arrangement of items.
Shelves are usually built in a tight-fit area where the items on them do not move or fall out. They are usually bolted to the ground or attached to the ceiling, or nailed to the wall to prevent them from toppling. Each shelve layer should be tightly fixed and not sag and should not be fixed in a manner where it can obstruct the removal of items or their replacement.
Shelves with doors protect the items placed inside. They also prevent dust, insect, or rodents from invading the items on the shelves. They open shelves, allow for air circulation, and also permit light penetration. Although, rodents, insects, dust, and molds can damage items placed on open shelves.
Open shelves are commonly seen in houses. Sliding doors are used in display shops and museums where items are easier to see and access. They are well suited to the storage of fragile items that should be seen without touching.
This type of shelve is usually expensive. Shelves are appropriate for storing items that are tall and need to be viewed as such. This includes woven baskets, plates, or pots. Items on shelves must be widely spaced in order not to force to reach between items or remove other items to reach another.
Drawers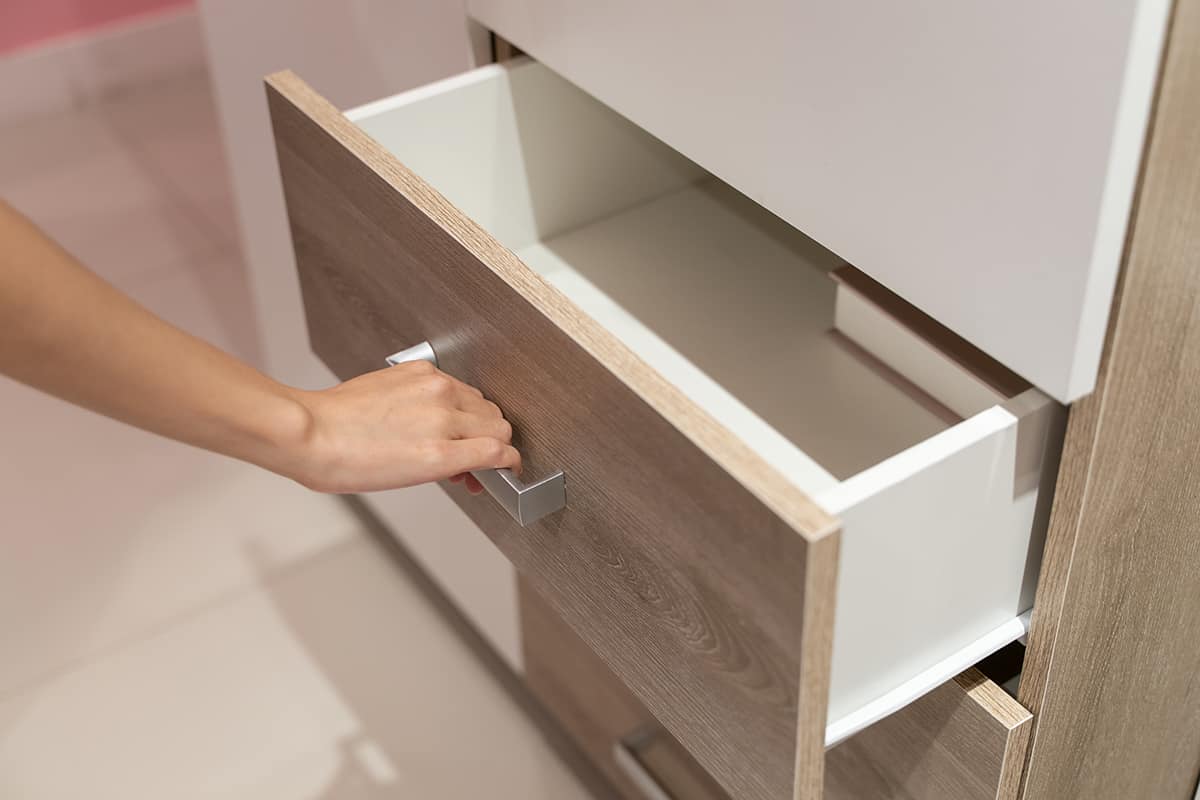 It comes in many types, sizes, and depths. It allows easy, quick, and safe access to items in close storage. It is most useful when small items that are not susceptible to a break are to be stored. Items stored in drawers are likely to move side to side when the drawer is opened, and this is why it is not suitable for storing fragile items.
Drawers should also be constructed to take heavy items. Heavy items can cause buckling of the drawer after a long time and can make closing and opening of the drawer very difficult.
Drawers with stops usually will prevent them from coming out of the cabinets and prevent any further accidents. Ball-bearing drawers rather than slide-in grooves allow for easy opening and closing. They also cause less vigorous movement of items in the drawers, thereby preventing damage to the items.
The inside of drawers can be lined with polyacetylene foams for cushioning. This will prevent the vibration and jarring of items in the drawer. Polyacetylene foams will allow for even smooth items to slide within the drawer. This can be avoided by using a double-layer lining of polyacetylene and cutting out an area that allows for the object to sink into the cut-out shape.
Exclusive drawers come with a dust cover that prevents items from being damaged by dust. Drawers are stacked in cabinets of varying heights. They are usually suitable for storing items that need to be stored flat such as writing materials, office table items, and jewelry.
Drawers, when well-designed, prevent moisture, rodents, and insects from damaging the containing items. Since they come with cabinets, the cost is dependent on the materials used for the entire cabinets. Glass top cabinets with wooden drawers are expensive compared to all-wooden cabinets. Both types are readily available.