Modern spoons that we are familiar with today have been in use since around the 1700s, but early versions of spoons date back to prehistoric times when they were made from wood, rock, precious metals, ivory, or even bone.
Today, like most types of forks, spoons are made from metal, though wooden or plastic spoons are also still common in many homes. The majority of the time, most people will use just one or two types of spoons on a regular basis, but there are many types of spoons for specific purposes that you may not even realize exist.
This list details some of the most popular and also the lesser used spoons that are around today.
Tablespoon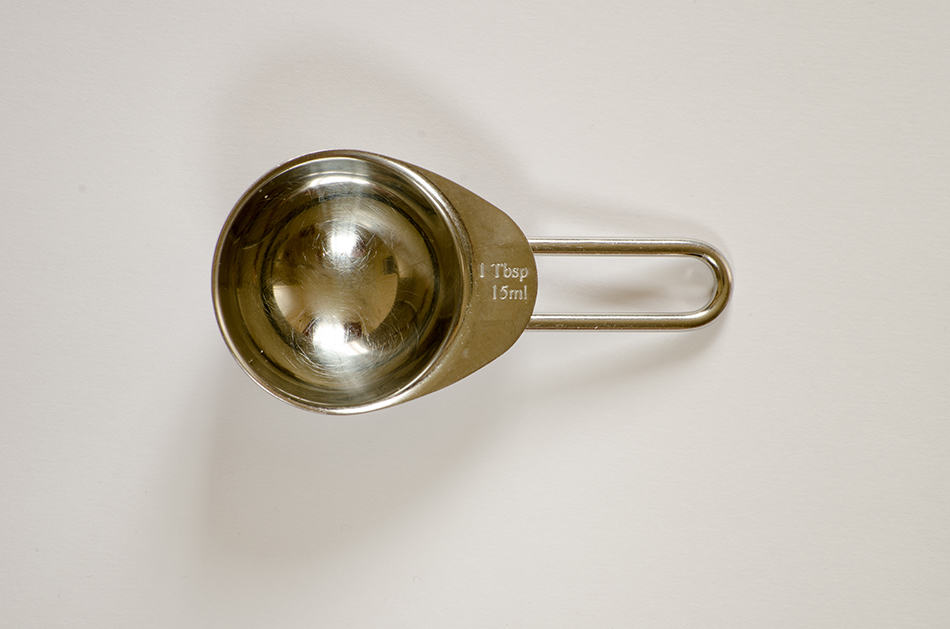 A tablespoon is a common utensil that is found in almost all sets of cutlery. It can be seen as a multi-use piece of silverware because it is useful for a wide variety of uses if you do not have purpose-designed pieces. For example, many people will use a tablespoon for eating soup if they do not own a dedicated soup spoon.
Tablespoons are also commonly used for eating cereal, ice cream, or desserts. As well as being an eating utensil, tablespoons are also a piece of measuring equipment. You can buy specific measurement tablespoons if you're a keen baker, but most people will just use their regular tablespoon to measure their baking ingredients.
Teaspoon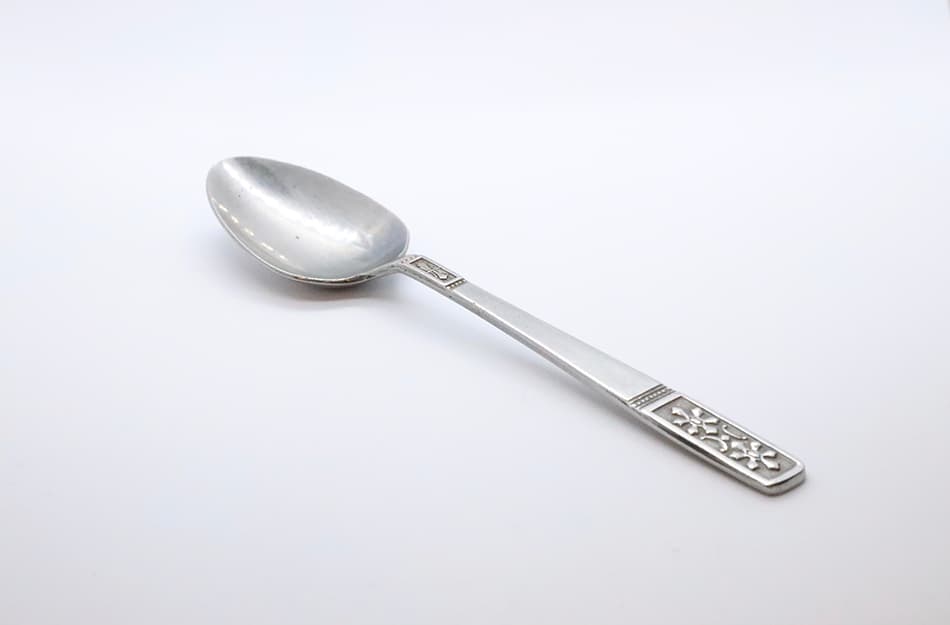 A teaspoon looks like a miniature version of a tablespoon, and like a tablespoon, teaspoons are multi-purpose utensils that are commonly found in basic cutlery sets. Teaspoons are ideal for adding sugar to tea or coffee, as well as stirring a variety of hot drinks.
Teaspoons are also the perfect size for feeding children; once a child has progressed past the stage of needing baby spoons or plastic spoons, they can eat with tablespoons. Teaspoons allow children to use silverware that matches the rest of the family but is simply in a smaller size.
Teaspoons are also a unit of measurement, and like tablespoons, you can buy measuring teaspoons that look like a tiny bowl fixed to the end of a metal stalk. Though these have the same capacity as a teaspoon, you cannot use them for eating, and they are purely for measuring ingredients.
Dessert Spoon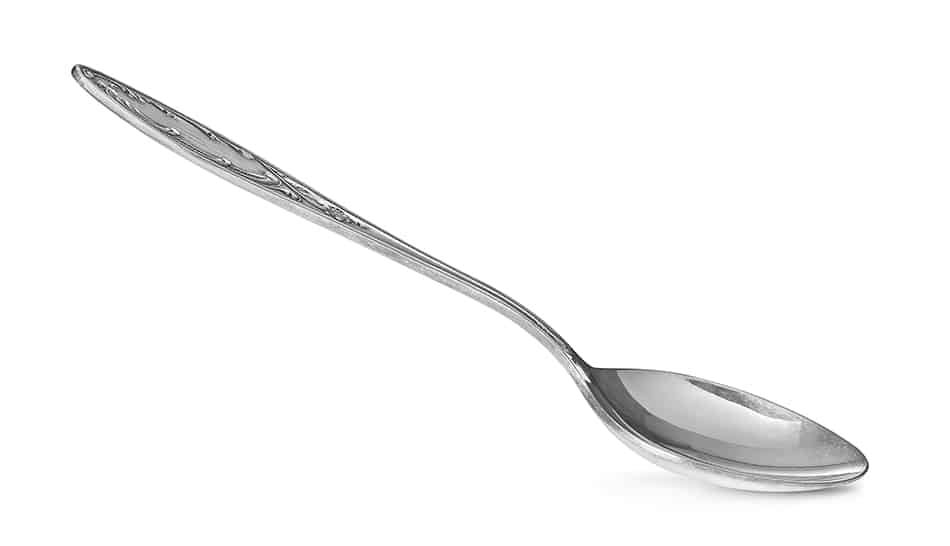 A dessert spoon, as you would assume, is designed to be used when eating dessert. The bowl portion of this type of spoon has a slightly more pointed tip than a teaspoon or tablespoon. This is to aid the user in slicing their dessert. For example, if it is cheesecake or pie.
Dessert spoons are not commonplace in most homes because a teaspoon or a tablespoon would usually suffice for the purpose of eating desserts. However, if you are eating in a fancy restaurant, you can expect a dessert spoon to be provided.
These can vary in size, anywhere from the size of a teaspoon up to a tablespoon, but either way, their purpose is the same.
Coffee Spoon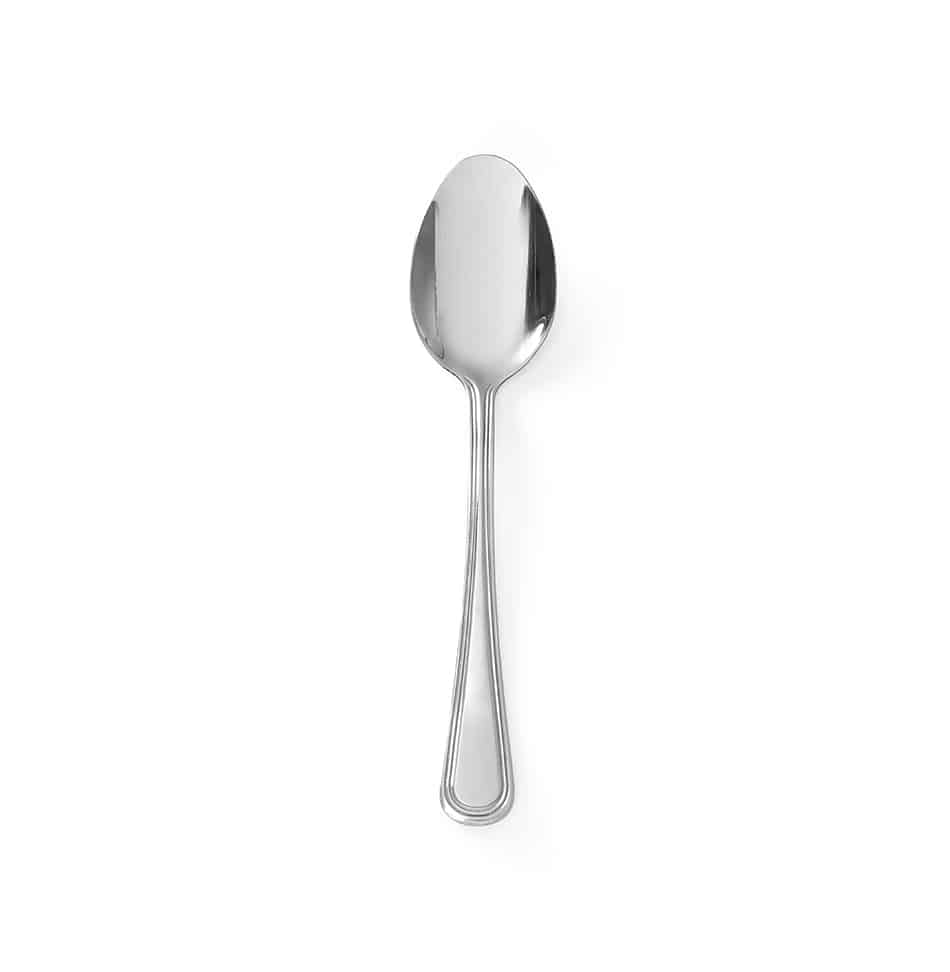 A coffee spoon will look like a miniature version of a teaspoon. It has a shorter and often thinner handle. It also has a much smaller bowl, which will remain oval-shaped. This spoon is not for preparing coffee, but instead for serving alongside coffee, most specifically small portions of after-dinner coffee.
This type of coffee spoon will be used for stirring and also for sipping the coffee. Some specialist coffee serving sets will include coffee spoons, but they are not commonplace.
Coffee Measuring Spoon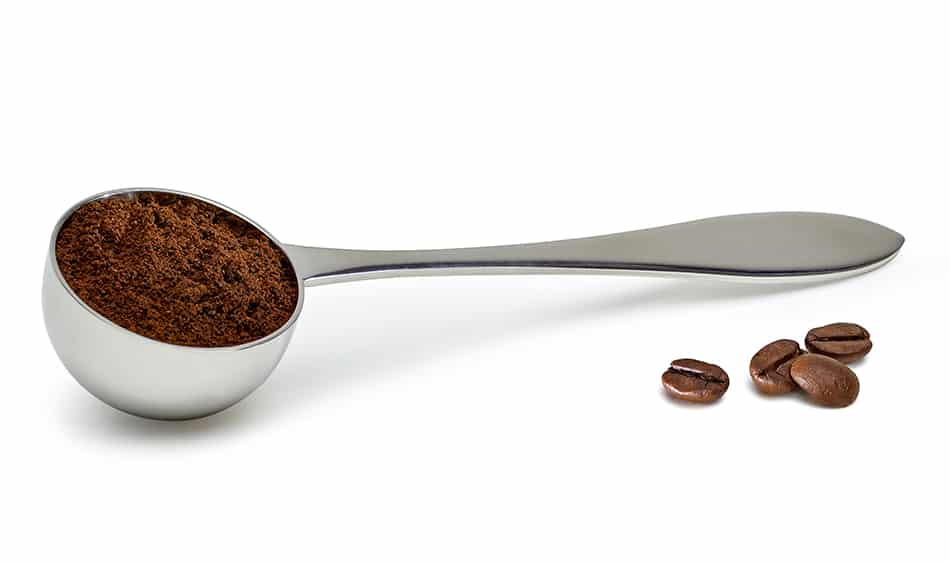 A coffee measuring spoon is used for measuring coffee granules when preparing the beverage. This type of spoon will look like a small, deep, round bowl at the end of a small metal handle. Some types of coffee brands will even include a small plastic version of a coffee measuring spoon in their jars to enable people to more accurately prepare their coffee.
These measuring spoons can be used to measure out ground coffee beans or for measuring instant coffee granules. If you're a coffee connoisseur and you like your coffee to taste just right, then these spoons will be essential to you so you can ensure your morning coffee never disappoints.
Egg Spoon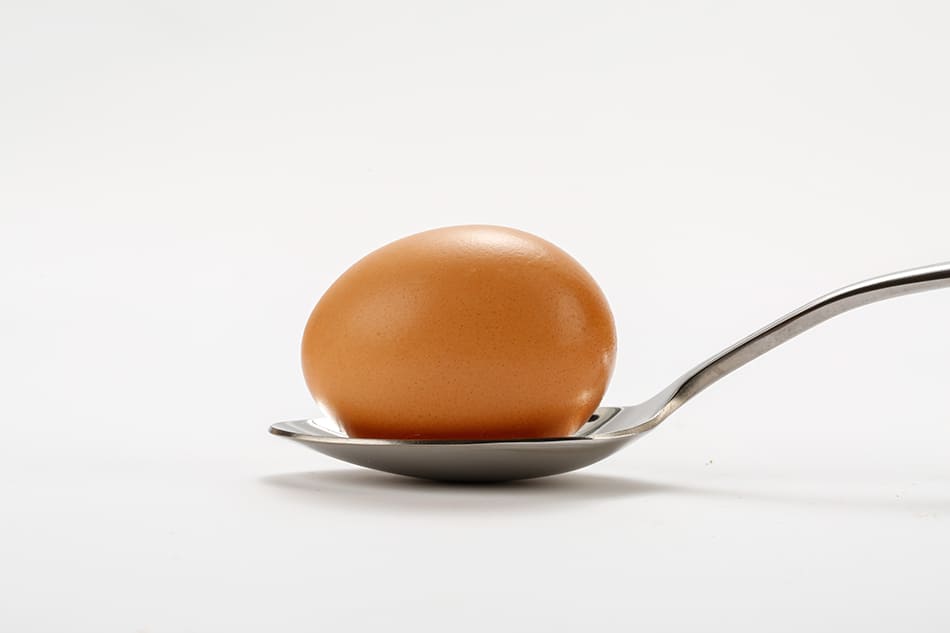 This type of spoon was designed especially for eating boiled eggs from an egg cup. The bowl of this spoon is more rounded than a teaspoon, which makes it ideal for scooping the egg out of the bottom of the shell or the egg holder.
The bowl is small to ensure it is suitable for fitting inside the egg, and the handle is short. Most people who enjoy eating this type of egg will typically use a teaspoon for this job, but if you buy an egg gift set, then you can expect it to include an egg cup and an egg spoon.
Chinese Spoon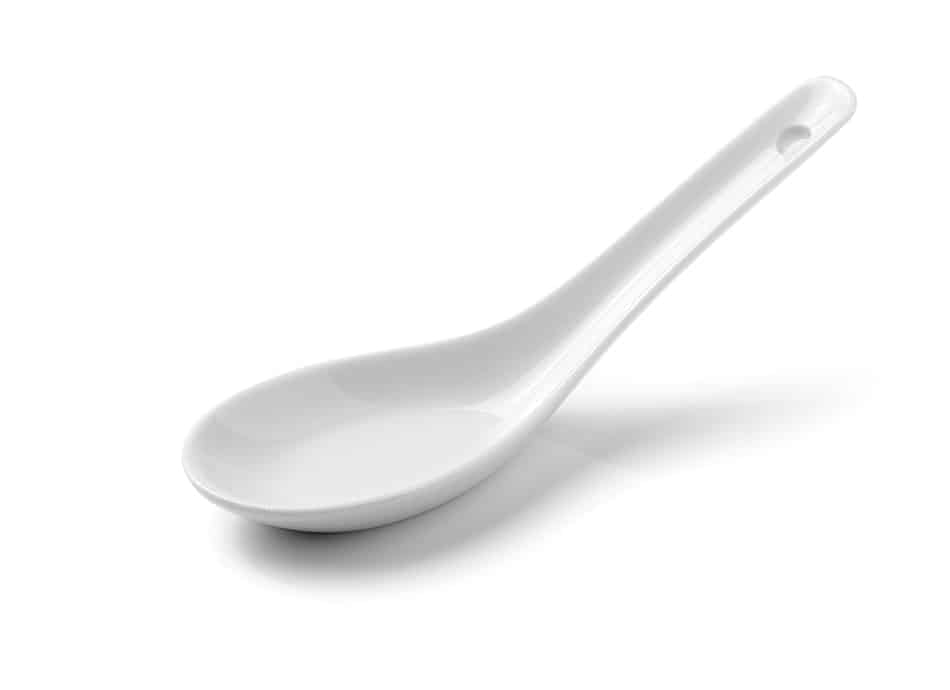 This is a ceramic spoon type, and if you don't already own one, then the most likely place you will have seen one of these before is at an oriental restaurant. These spoons have short handles that often have a hook shape at the end so that they can rest on the rim of a bowl without falling in. The bowl portion of these spoons is quite large and deep compared to the rest of the spoon.
These spoons are used for eating soups and broths or for serving sauces. They can also be used in the serving and eating of rice or main meal components.
Soup Spoon
Soup spoons are specifically designed to make eating soup an easier and less messy experience. A smaller version of a soup spoon is a bouillon spoon, which is used for light soupo. These types of spoons have large rounded bowls that tend to be quite deep. This allows them to hold a good amount of soup so that a person is able to eat a reasonable amount at a time, rather than having to continually sip small amounts. These spoons also mean you can hold the soup quite safely without the risk of it spilling everywhere.
In most homes, people will use tablespoons for eating soup, but if you order soup at a restaurant, you are likely to be given a proper soup spoon to eat with. Eating soup with a proper soup spoon will prove to be a more enjoyable and sophisticated meal option.
Iced Tea Spoon
An iced tea spoon has a bowl that is pretty much identical to a teaspoon. The only difference between an an iced tea spoon and a teaspoon is that an iced tea spoon will have a handle that is almost double the length. These are used in iced tea pitchers to stir around the lemon and ice, to ensure the flavors are evenly distributed throughout the drink, and also to mix around the sugar and encourage it to dissolve.
The long handle is designed as such so that the spoon doesn't sink underneath the liquid, and therefore the person using it is able to keep their hand dry. Iced teas are typically served in tall glasses, and in a restaurant, you may also be given an iced tea spoon in your glass so that you're able to continue mixing and stirring.
Sundae Spoon
These types of spoons are designed for eating sundaes, sorbets, parfaits, or in fact, any type of dessert that is served in a tall glass. A sundae spoon will have a small oval bowl, typically the same size or a little smaller than a teaspoon.
These need to be small to ensure that they can get to the bottom of an angled glass and scoop out the last remnants of the dessert. They also have a long handle to ensure the spoon doesn't get lost in the tall serving glass.
Salt Spoon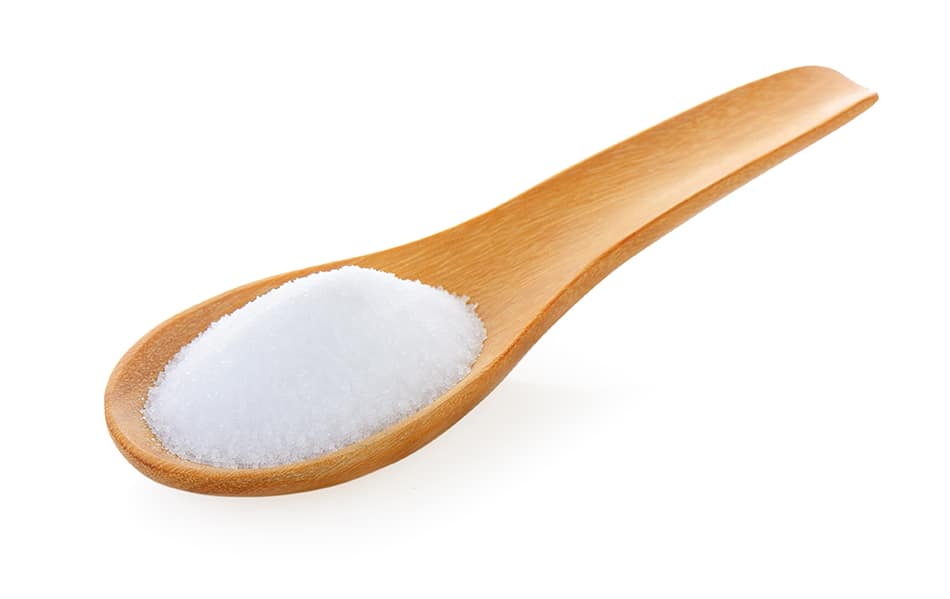 This is a miniature spoon, with a very small oval-shaped bowl and short handle. They are used in conjunction with salt pigs, which are essentially containers that hold salt with an opening at one side. Most people no longer use salt pigs and instead use salt grinders or salt shakers, but if you do have a salt pig, it is likely that it came as part of a set with the salt spoon.
This spoon would be used to get small amounts of salt out of the salt pig that would then be added to a dish during the cooking stage.
Bar Spoon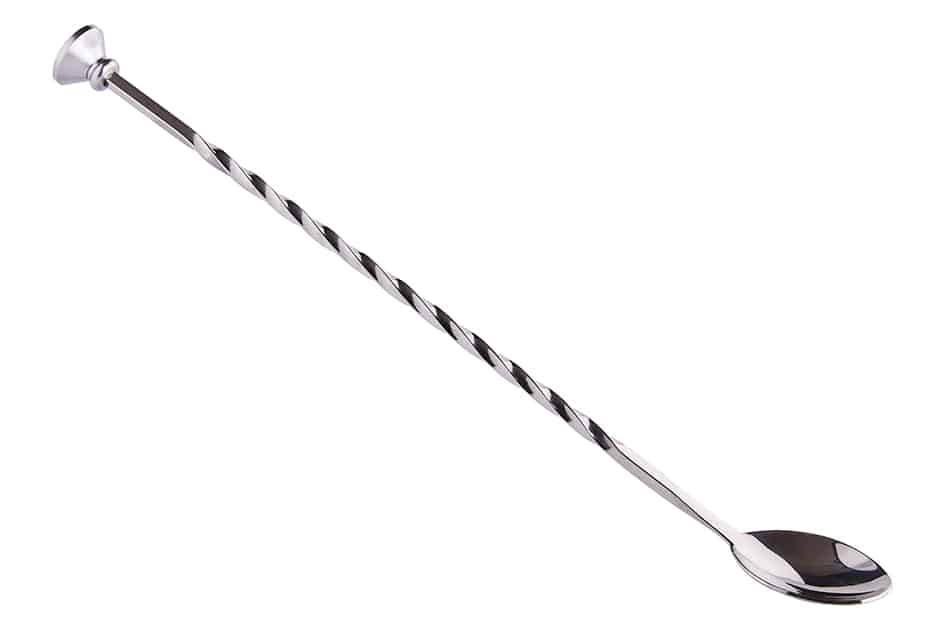 Bar spoons are a common tool used by a bartender to prepare drinks, especially cocktails. These types of spoons have a bowl at the end that is the same size as a teaspoon and a very long handle. The reason for the handle is so that the spoon can be used in conjunction with tall tumblers and glasses and still able to reach the bottom of the glass and ensure ingredients are properly mixed without the handle of the spoon sinking under the liquid.
The handle of a bar spoon is typically a twisted design or has engravings on it; this makes it much easier for a bartender to grip even if their fingers are wet. The bowl end of this spoon can also be used for measuring components of cocktails. It will hold 5 milliliters of liquid, or alternatively could be used for adding garnishes to a drink.
Ladle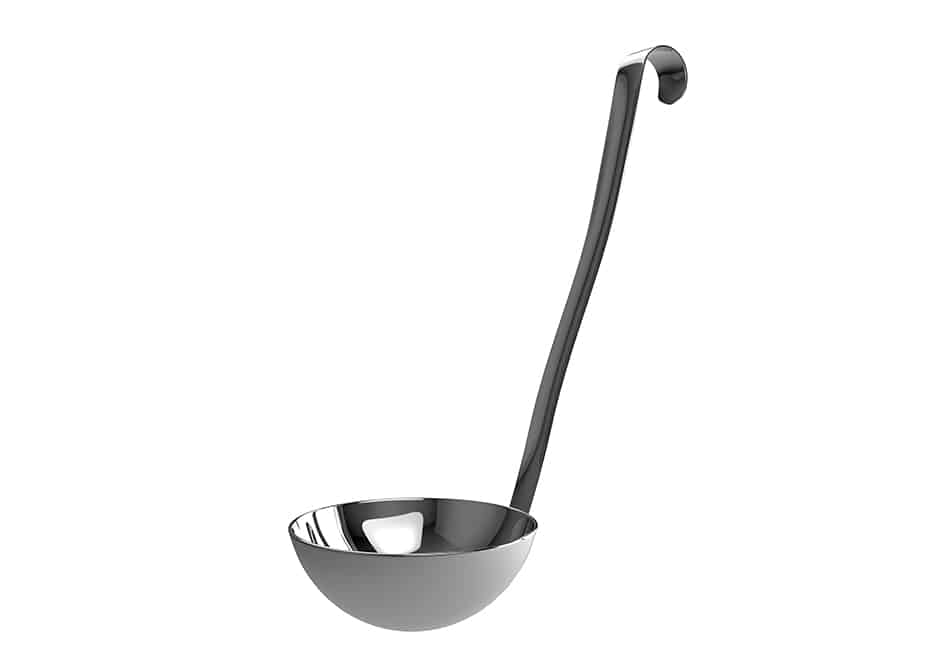 A ladle is a type of serving spoon that has a long handle and a large bowl. These are most commonly used to dish out food that has a high liquid content and would therefore be very messy to serve in any other way. Foods such as soups, stews, and casseroles are all usually served with a ladle.
Ladles can vary in shape; some will have an entirely round bowl, while others have a more pointed tip that helps in ensuring the food gets served more accurately rather than being sloshed into a bowl. Ladle's can be made from a range of materials, including metal or plastic.
Serving Spoon
Serving spoons are like a large version of a tablespoon. They have an oversized, usually oval-shaped bowl and are attached to a long handle. They are most often used during dinner parties where there is a meal in the center of the table for people to help themselves to. For example, during Thanksgiving, you might have a serving spoon in a large bowl of mashed potato so that people can add their own required amount to their plate.
These spoons, though used for serving, are not as big as ladles and do not have round bowls, so they are not ideal for serving liquid dishes.
Salad Spoons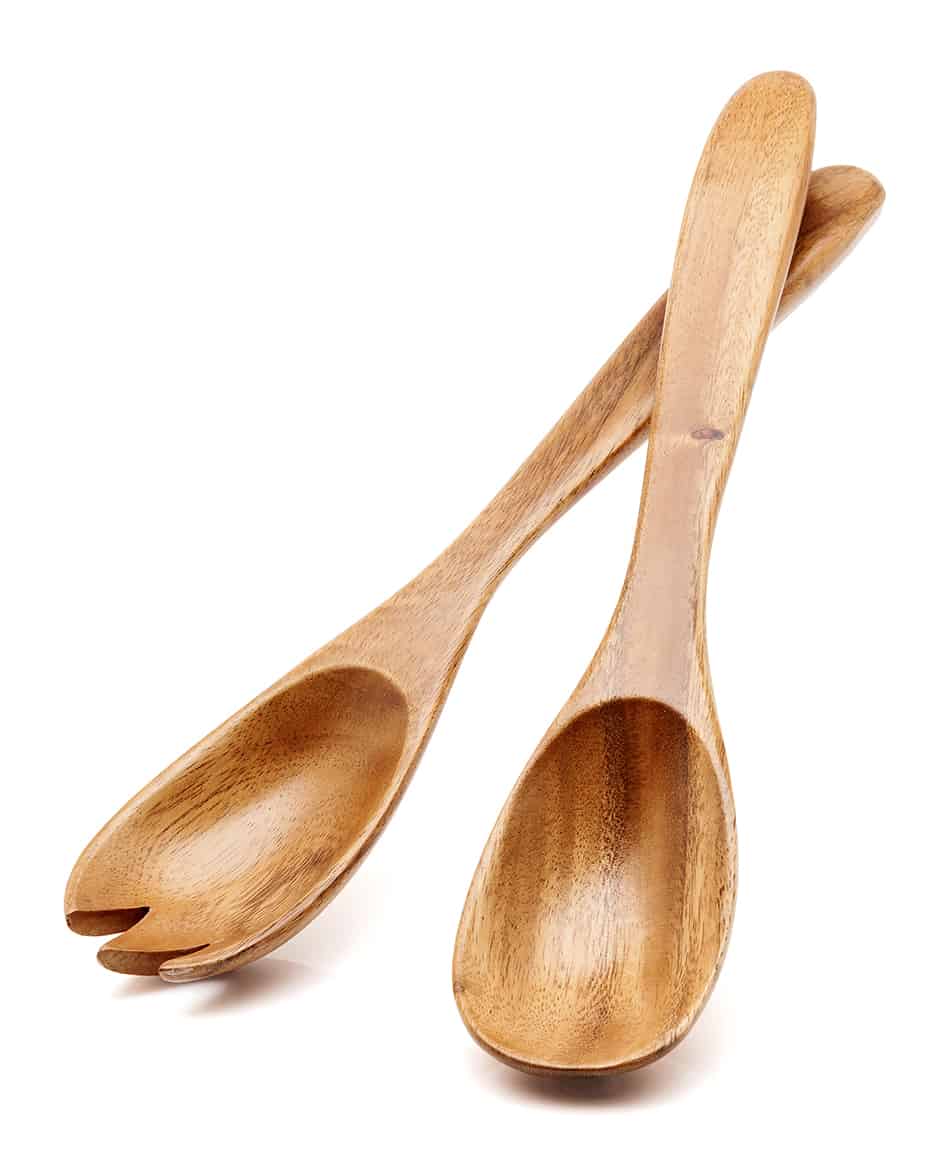 A salad spoon will usually come as part of a set for serving salads, alongside a salad fork. A salad spoon will look a lot like a serving spoon but might be marginally smaller. A salad spoon is intended for both mixing salads and for serving salads.
You can use this type of spoon after making a salad to ensure all of the ingredients are evenly dispersed within your salad bowl and to help and salad dressing coat as much of the salad as possible. When serving, you would use the salad spoon in conjunction with the salad fork, pressing them both together with salad leaves clamped in between them to lift salad from the serving bowl onto your own plate. Salad spoons are most commonly made of metal or wood.
Olive Spoon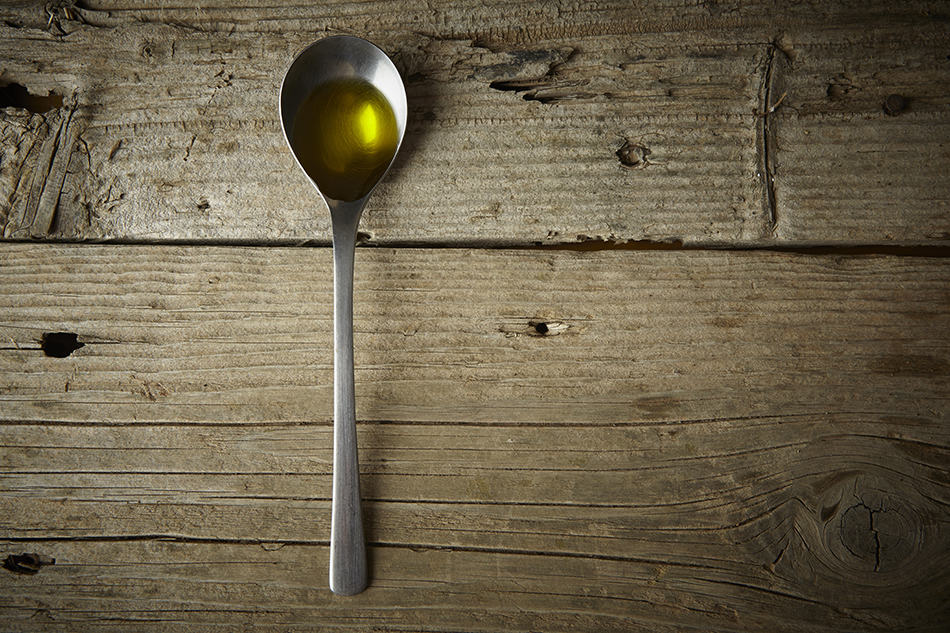 An olive spoon is a small spoon with a rounded bowl and a short handle. The bowl part of the spoon has slots in the base, which means you can reach into a bowl of olives to scoop one out, and any liquid will drain out of the slots. This type of spoon can also be used to retrieve similar small food items out of the liquid, such as small pickled onions, garlic, or tinned fruit.
Spaghetti Spoon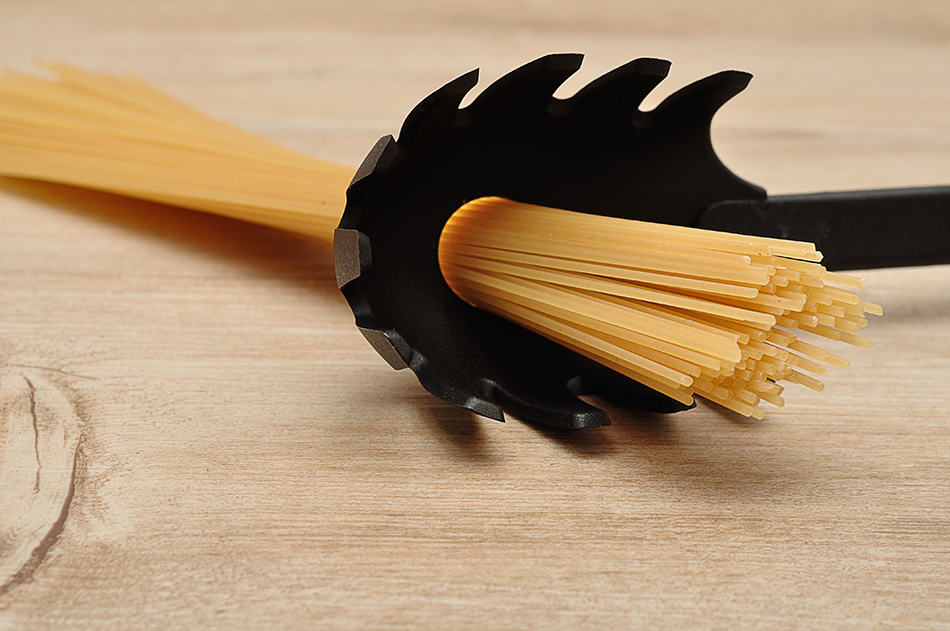 A spaghetti spoon is used for preparing and serving spaghetti. It looks just like a ladle but will have tines all around the edges that help to grip onto cooked spaghetti. If you've ever tried to serve spaghetti without using one of these utensils, you will probably have found it to be a messy and frustrating job.
These simple kitchen spoons save time in the kitchen so that you can dish spaghetti straight out of the pan it was cooking in without having to use a colander or sieve to drain it first. Oftentimes spaghetti spoons will also have a hole in the base of the spoon. This is both to help water drain away from the cooked spaghetti, but it is also measured at a specific size so that you can slot uncooked spaghetti through it to help measure out your portion sizes.
Slotted Spoon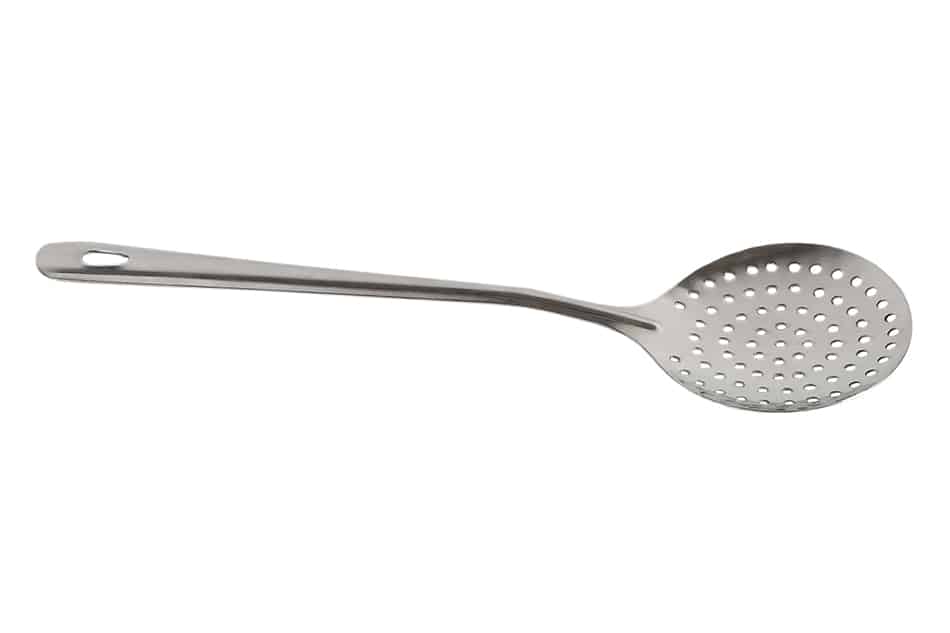 A slotted spoon is a type of serving spoon that can either have lots of holes in the bowl portion of the spoon. These types of spoons are used most commonly to serve vegetables that have been cooked by boiling them in water in a saucepan.
By using a slotted spoon, you can serve food. For example, peas or carrots, straight from the pan onto a plate. The slots or holes will allow all of the water to drain away while still keeping the cooked vegetables on the spoon. These are great for saving time in the kitchen, as well as saving on cleaning up, as you won't need to drain your vegetables in a separate container.
Slotted spoons are not just limited to serving vegetables and can be used to dish out any food that needs to be removed from the liquid.
Wooden Spoon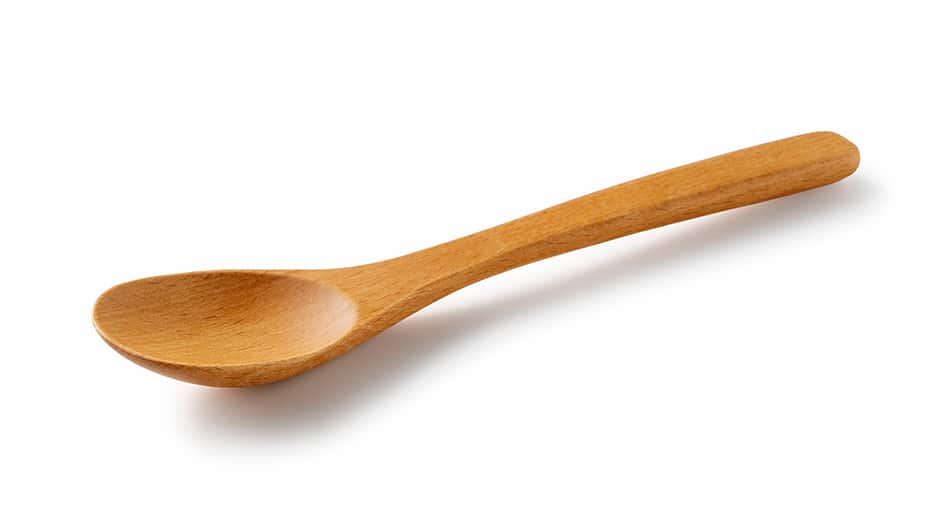 Wooden spoons are commonly used in baking. They have long handles and fairly flat paddles with an oval-shaped shallow bowl that makes them ideal for mixing ingredients together in a large bowl. These wooden utensils are also very versatile and can be used in a variety of ways when cooking and preparing food. For example, for mixing casseroles or stews. In a pinch, you can also use your wooden spoon for other jobs, such as serving mashed potatoes or mixing salad.
Wooden spoons are popular because they are very inexpensive and can usually be picked up for around a dollar. In spite of their low cost, they are extremely useful and long-lasting. Some wooden spoons will be uncoated, while others will have a protective lacquer coating. To ensure your wooden spoon stays in good condition, you should avoid cleaning it in the dishwasher and not leave it submerged in water when washing it. Instead, use a wet cloth to wash it and dry it straight afterward.
Sugar Spoon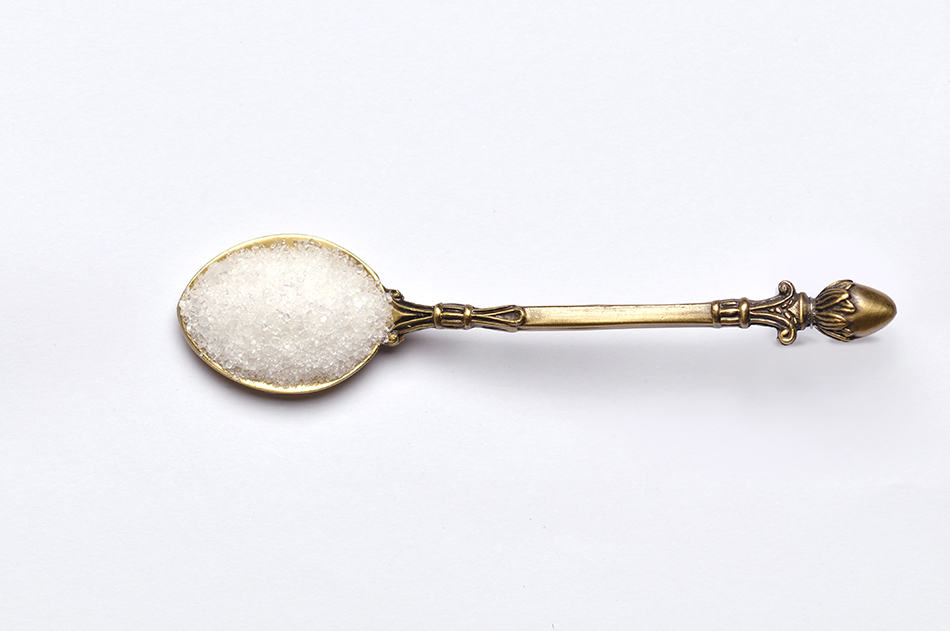 A sugar spoon might be found in a fancy restaurant serving afternoon tea, or if you have a tea set at home, then a sugar spoon may have been included as part of the set. They are used for scooping up sugar and then adding it to a hot beverage before stirring it. These spoons are small and dainty and often have a bowl that is shaped like a seashell.
The ridges on the bowl of the spoon help it to grip into granulated sugar better, but the shape itself otherwise has no particular benefit other than making it cute to look at. Some sugar spoons may have more of a square shovel-shaped bowl, which also helps in picking up sugar from the sugar pot.
The bowl of a sugar spoon holds around the same volume as a teaspoon, so if you know how many teaspoons of sugar you like in your tea or coffee, then you should use the same amount of servings from a sugar spoon.
Risotto Spoon
A risotto spoon is specifically intended to help in preparing risotto dishes. These spoons are large utensils that are usually made from wood. The bowl portion of the spoon is usually oval-shaped or sometimes more rounded. Often one side of the bowl will be shaped off into a right angle so that it can be used to scrape any sticky risotto away from corners of the saucepan.
The middle of the bowl in this spoon has a hole in it, and this is so the risotto grains can pass through the spoon itself while the risotto is being stirred during cooking. This will make for a smoother risotto and reduce the degree of rice grains that get broken during the stirring process.
Baby Spoon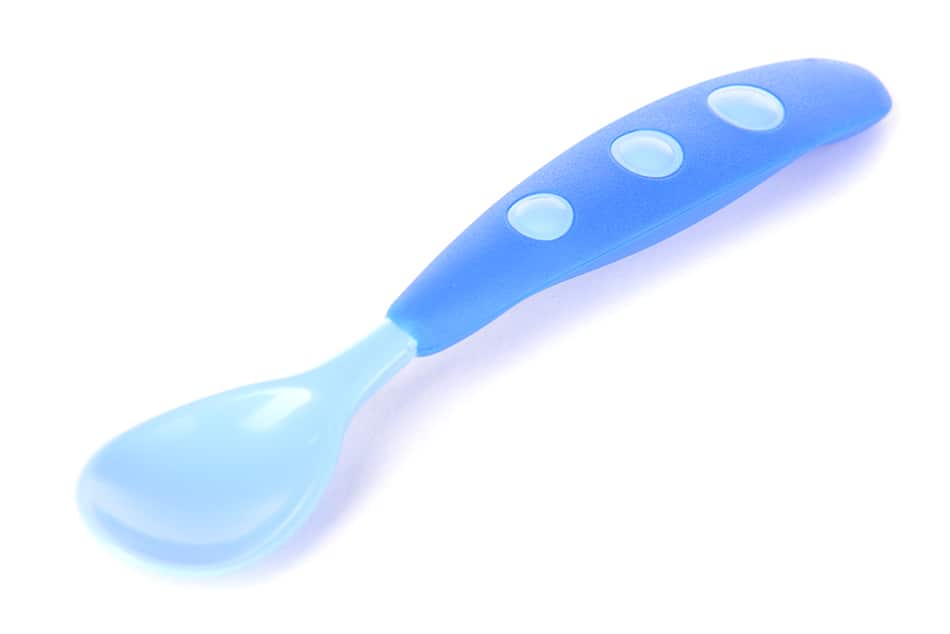 A baby spoon is a small spoon that is used for feeding babies, or the baby may use it to practice feeding themselves. These spoons are usually made from food-grade plastic or rubber so that they are soft if the baby catches it on their gums or lips.
These spoons usually have handles that are around the same size as a teaspoon, often made in a chunky design so that the baby can grip it more easily, and also so that it is too large to be considered a choking hazard. The bowl part of the spoon is smaller than a teaspoon because babies' mouths are small, but they might have a deeper curve so that the spoon can hold more food or baby puree with less chance of spillage.
Toddler or Child Spoon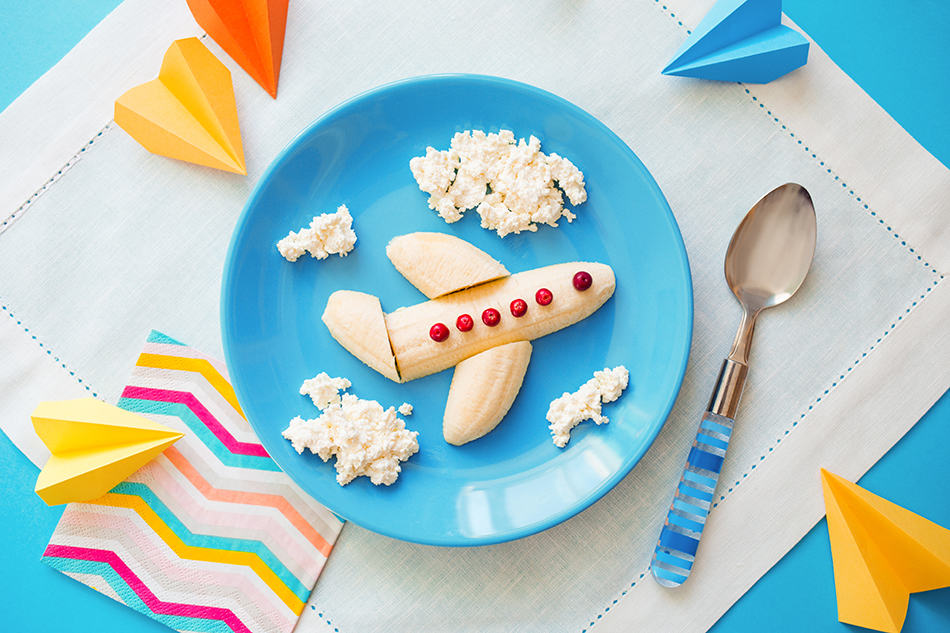 Once a baby has developed into toddlerhood and is less likely to bash their cutlery around or use it as a chew toy, they can upgrade from a baby spoon to a toddler or child's spoon. These types of spoons are typically still smaller than a standard teaspoon but can have bowls that are made from metal so that the child feels like their cutlery more closely resembles that of their parents or older siblings.
Pointing out that the child has 'big kid' cutlery can help in trying to encourage them to feed themselves and aiding in them learning more independence for when they attend preschool or school. These types of spoons will usually still have a plastic handle, which is chunky to ensure a good grip and also to reduce the chance of the spoon being used to poke anyone in the eye.
The bowls of these spoons are more rounded and measure somewhere in between the size of a baby spoon and a regular teaspoon.