So your dining room has the right table and comfortable chairs, but what about the decorative extras to bring some personality into the room? When thinking of the right wall decor for the dining room, you can let your creative juices flow by experimenting with different add-ons.
Whether you like the traditional or modern interior decorating style, by going with something completely unexpected and bold, you can impress your guests the next time you decide to entertain them in your dining room.
Want to know the best wall decor for your dining room? Then take a look at our selection of unique handpicked examples that will look stunning in your dining space.
19 Dining Room Wall Decor Ideas
1. A Gallery Wall
Assembling a trendy gallery wall in a small dining room is an important decor element that can combine your favorite art pieces or prints. With a gallery wall, you can instantly add value and elevate your style in any space. When it comes to creating a more informal ambiance in a minimalist dining room, consider a consistent themed gallery wall like the one shown here.
The simple yet thoughtful interior blends well with the bright and airy feel of the room, especially with the plant-themed gallery wall art as the main focal point. It'll for sure start a few conversations about your personal taste and interest.
2. 3D Wall Mural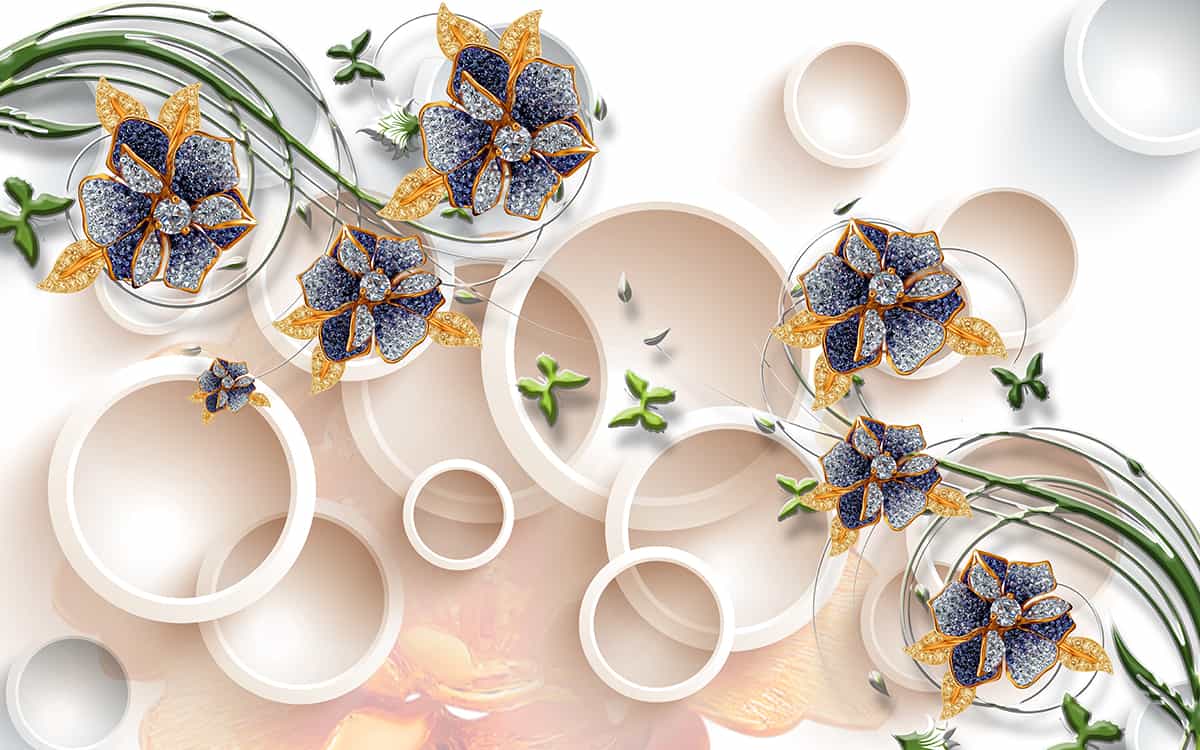 In a contemporary dining room, 3D murals are often used to spice up the room and add character. These murals can be in any pattern, design, shape, or theme based on your own preference.
To make a maximum impression, use a 3D wall mural only on one wall, preferably closest to the dining table.
3. Statement Mirror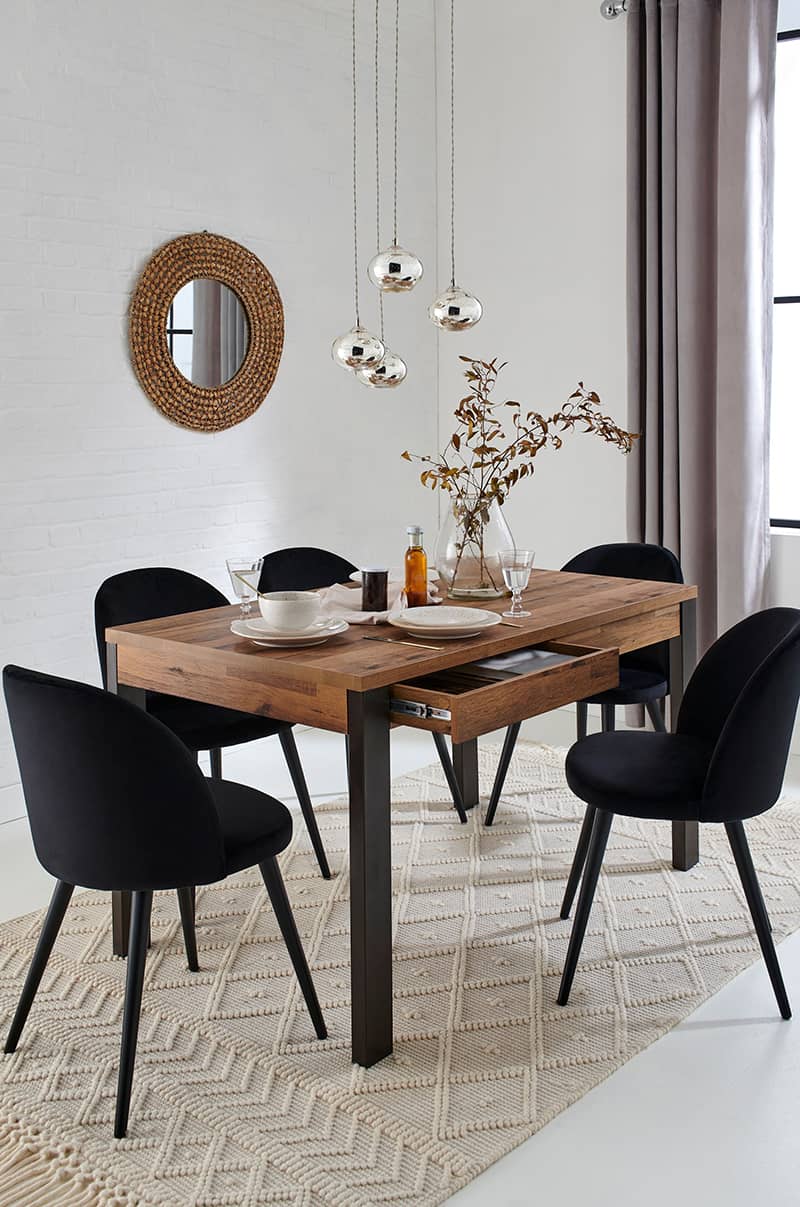 We all know how popular mirrors are in any room of the house. They make spaces appear larger, more luxurious, and brighter. With so many different shapes, frames, and sizes available, you have the freedom to let your imagination come into play.
And aside from mirrors, you have the option of adding a statement clock to further enhance the wall decor. Here, the small statement mirror on the wall draws the eye instantly into this informal dining room.
4. Large-Scale Art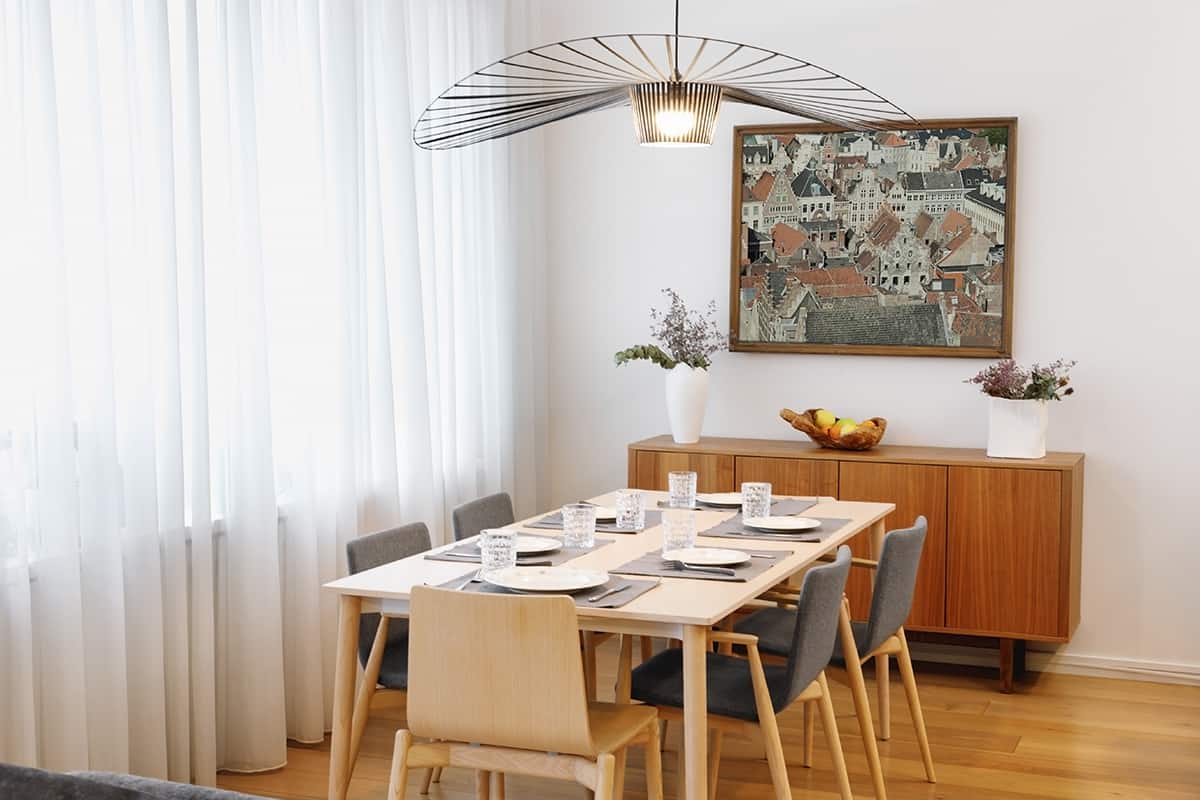 A large piece of art on your dining room wall may sound like a no-brainer, but it can truly define a formal space while making the room memorable. The bigger artwork you choose, the better, but make sure it's a unique piece that stands out.
5. Boho-Style Floating Shelves
Floating shelves are easy to install and inexpensive. They are one of the best modern alternatives to traditional wall cabinets, on which you can display your collectibles. This set of 3 wooden hanging shelves is the perfect boho-style wall decor for any rustic or modern dining room.
What makes them so unique is their rope hanging charm and wooden surface, which allow better organizing of spaces. These floating shelves are the best choice for putting your plants, crafts, or just about anything else on the show.
6. An Accent Wall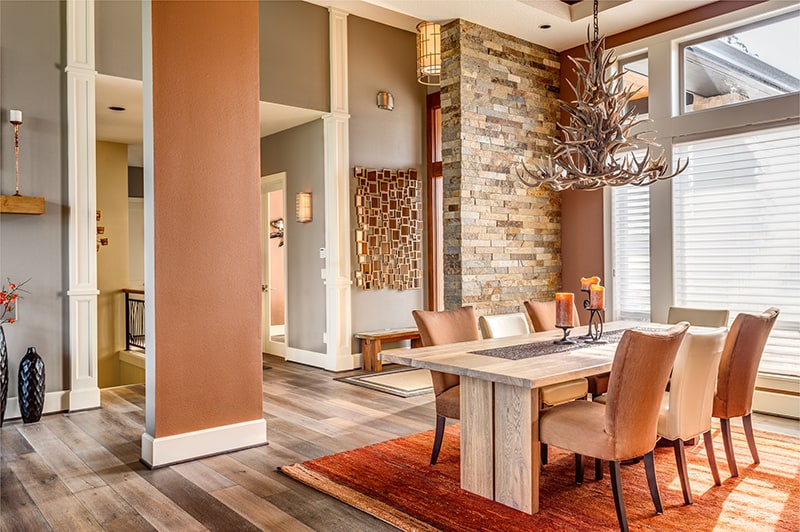 If you're looking to add more depth to your dining room walls, one great idea is to create a distinctive accent wall without spending tons of money.
An accent wall can be in the form of a fresh coat of paint with textured wall covering, or you may go for a more dramatic feel by experimenting with different materials, such as stone, bricks, or wood. In this luxury dining room, the vivid corner accent wall stands out beautifully and has created a refreshing look without taking up too much time.
7. A Classy Room Divider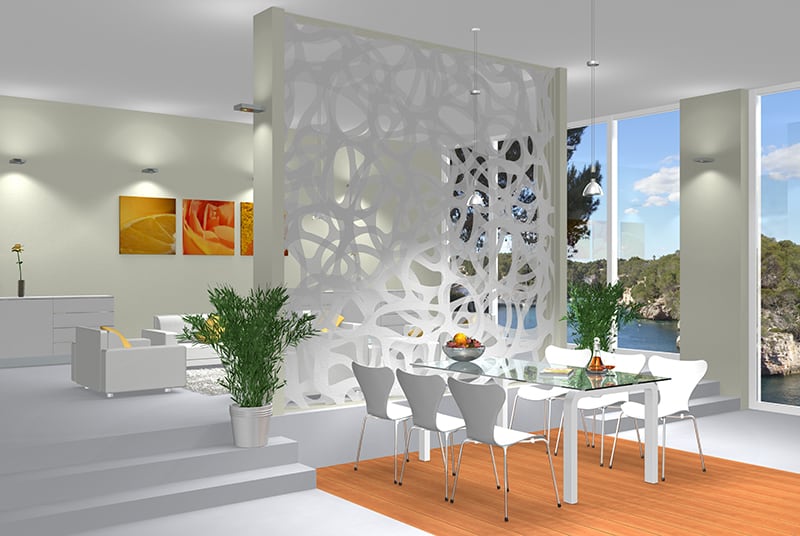 A room divider may sound a little strange as wall decor, but it's a very practical solution as a partial wall as well as decor. For large, open dining rooms, a room divider serves two purposes: as a space definer and as a decorative feature.
Since dining rooms are almost always adjacent to the kitchen or living room, a classy room divider made from metal, stone, or wood will create an artistic space division in a modern, open space.
8. Marble Wall Decor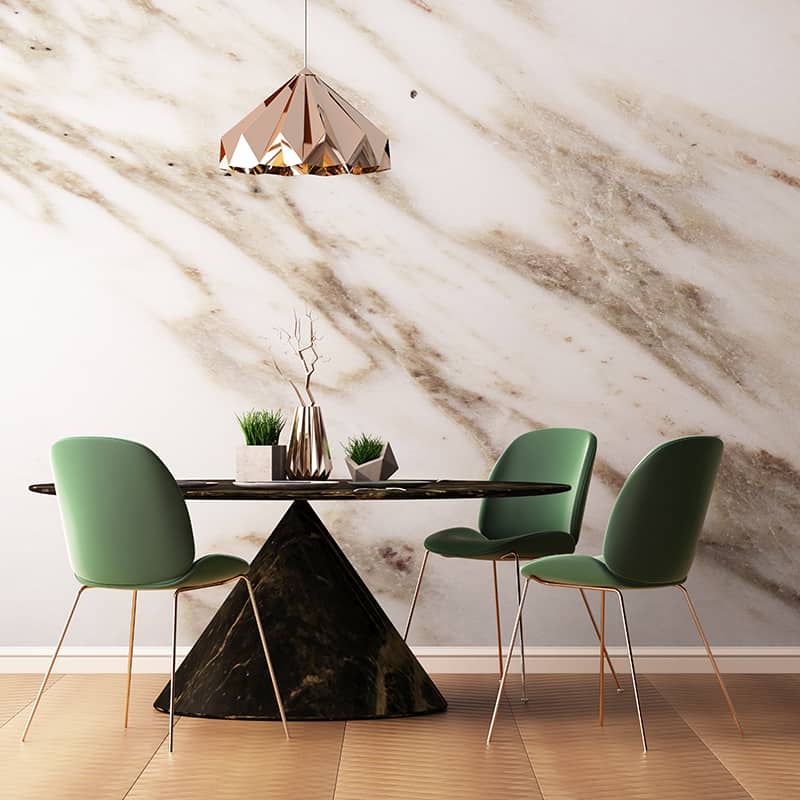 When it comes to using natural materials to create focal point accents, it makes sense to choose marble. This stylish and luxurious material may come at a price, but it is the best way to add a touch of class to any space. The natural presence of marble is further enhanced by its intensity and graphic texture.
See how this beautiful marble wall has added glamour to an otherwise basic dining room space. And since we're talking about marble, you have a diverse range of patterns and colors to select for your dining room.
9. Luxury Drapes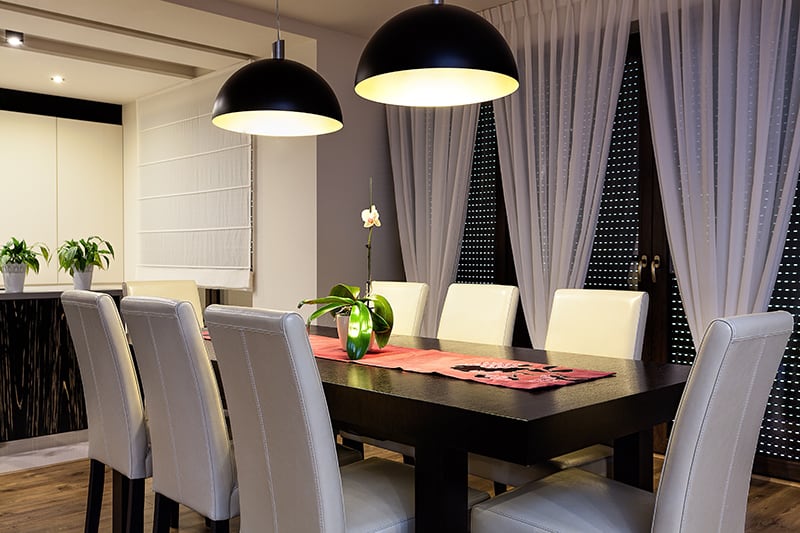 For dining rooms that boast large windows, luxury drapes can add a lot of character and color to these spaces. Floor-to-ceiling drapes made from silk or velvet serve as stunning focal points, but just make sure the color of your drapes matches your dining furniture as shown in this example.
Although this dining room isn't very spacious, the three window coverings have opened up the space beautifully.
10. Wall Sculpture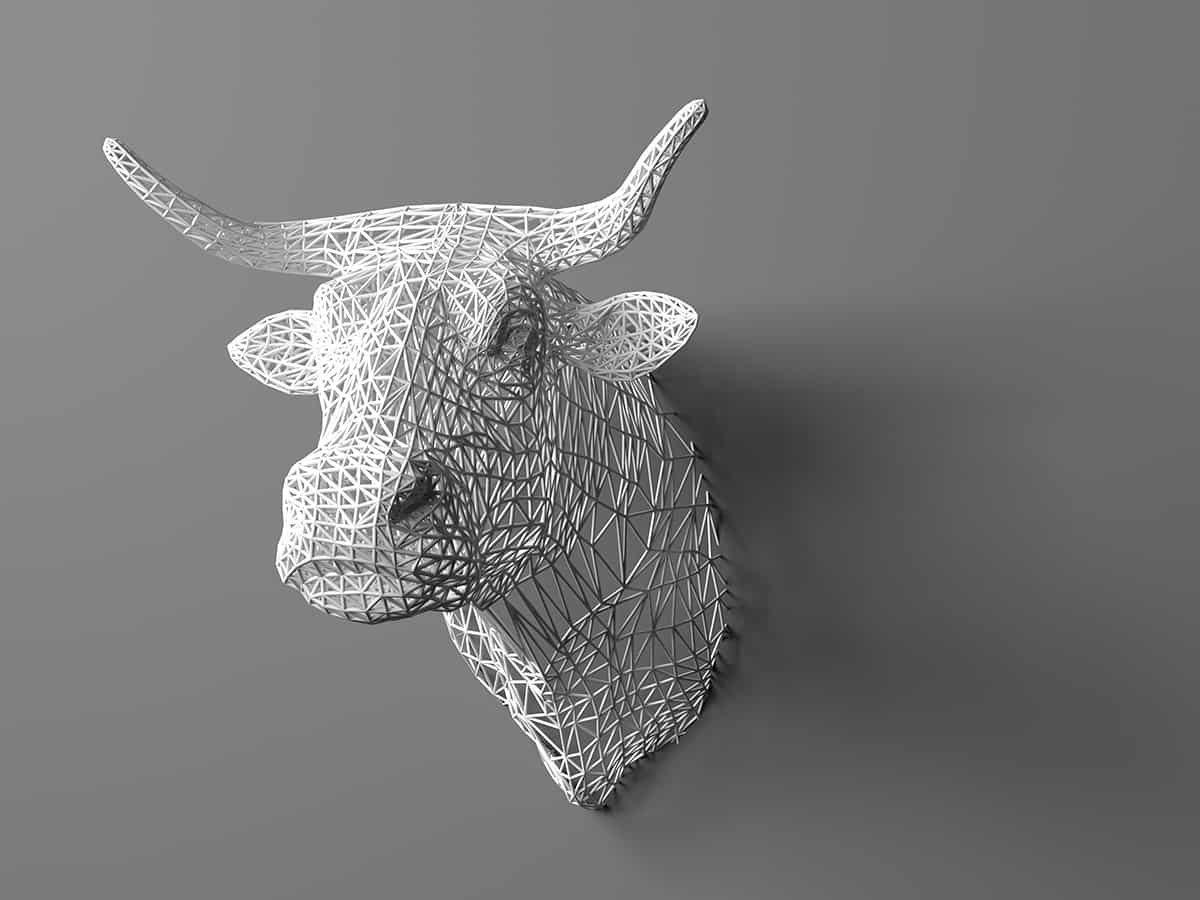 Most dining rooms have enough wall space for more than one piece of art. To play with textures, consider a striking wall sculpture that will make your space feel totally unique.
For example, if you have chosen the floral theme, you can combine a relevant wall sculpture with an abstract piece of artwork or gallery wall.
11. Decorative Plates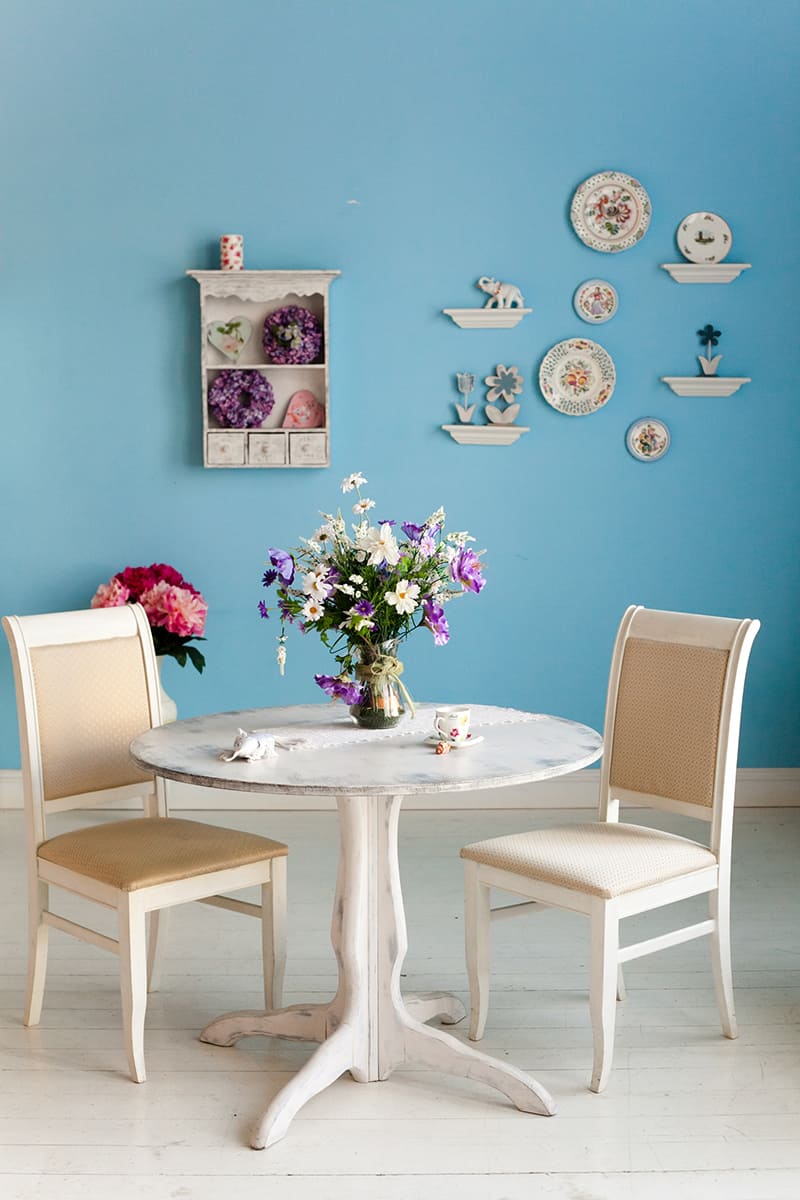 Decorative plates make a great impression and can be very entertaining as dining room wall decor. The best part is you can choose any material you like and display the plates in any pattern you prefer. All you need to do is make your selection and represent your vision.
Whether you want to show off your memorabilia, motif, or the artistic side of you, your dining room wall will certainly benefit from decorative plates. In this example, the floral-designed plates speak for themselves against the distinctive blue wall and white furniture.
12. Traditional Wallpaper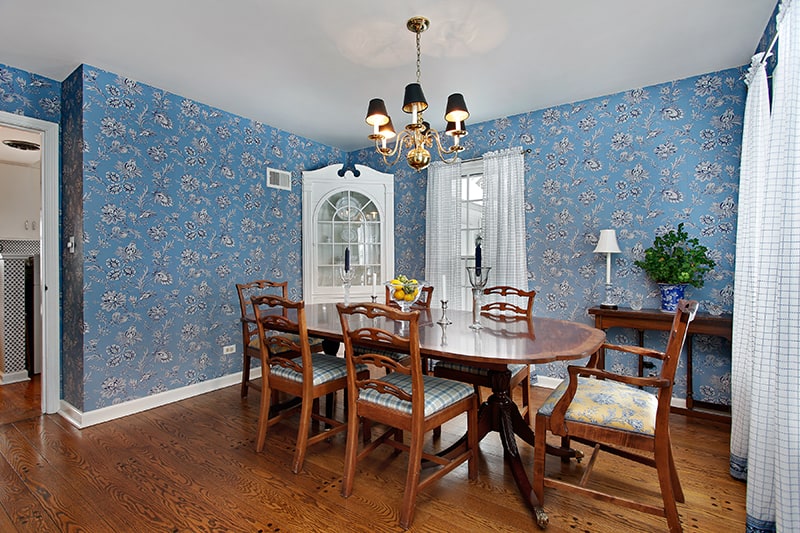 The most common choice for decorating your dining room wall is a wallpaper that offers great diversity. This is the most economical solution for decorating your wall.
Whether you choose metallic wallpaper design or artistic patterns, every dining space can benefit from this simple yet creative addition. In this example, the blue wallpaper beautifully surrounds the wooden dining table, thus creating a traditional and warm feel.
13. Wall Paneling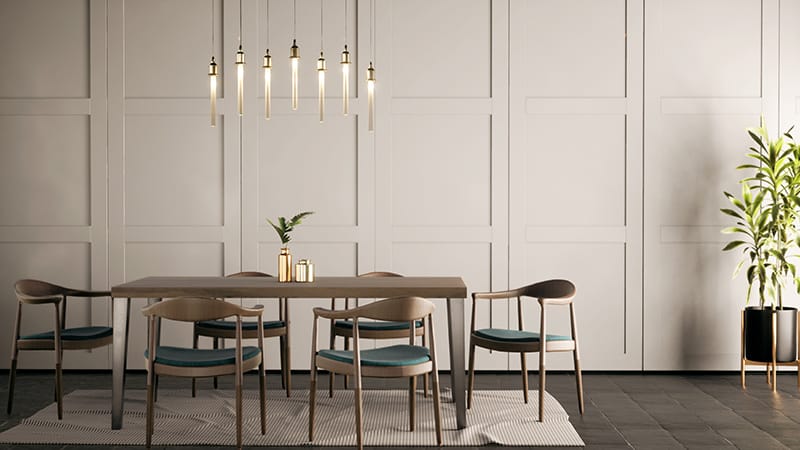 Wall paneling provides an impactful update to any dining room wall design. While this idea is more suited for traditional interiors, it can have the same powerful effect in a modern space.
By injecting plenty of modernity into your old-fashioned wall paneling, you can keep it from looking outdated. Consider a neutral color for the paneling in order to bring out its majestic vibe. In this example, the grey wall paneling has taken the spotlight from the rest of the dining room mainly because of the tall wall and the lighting.
14. Wall-mounted Plants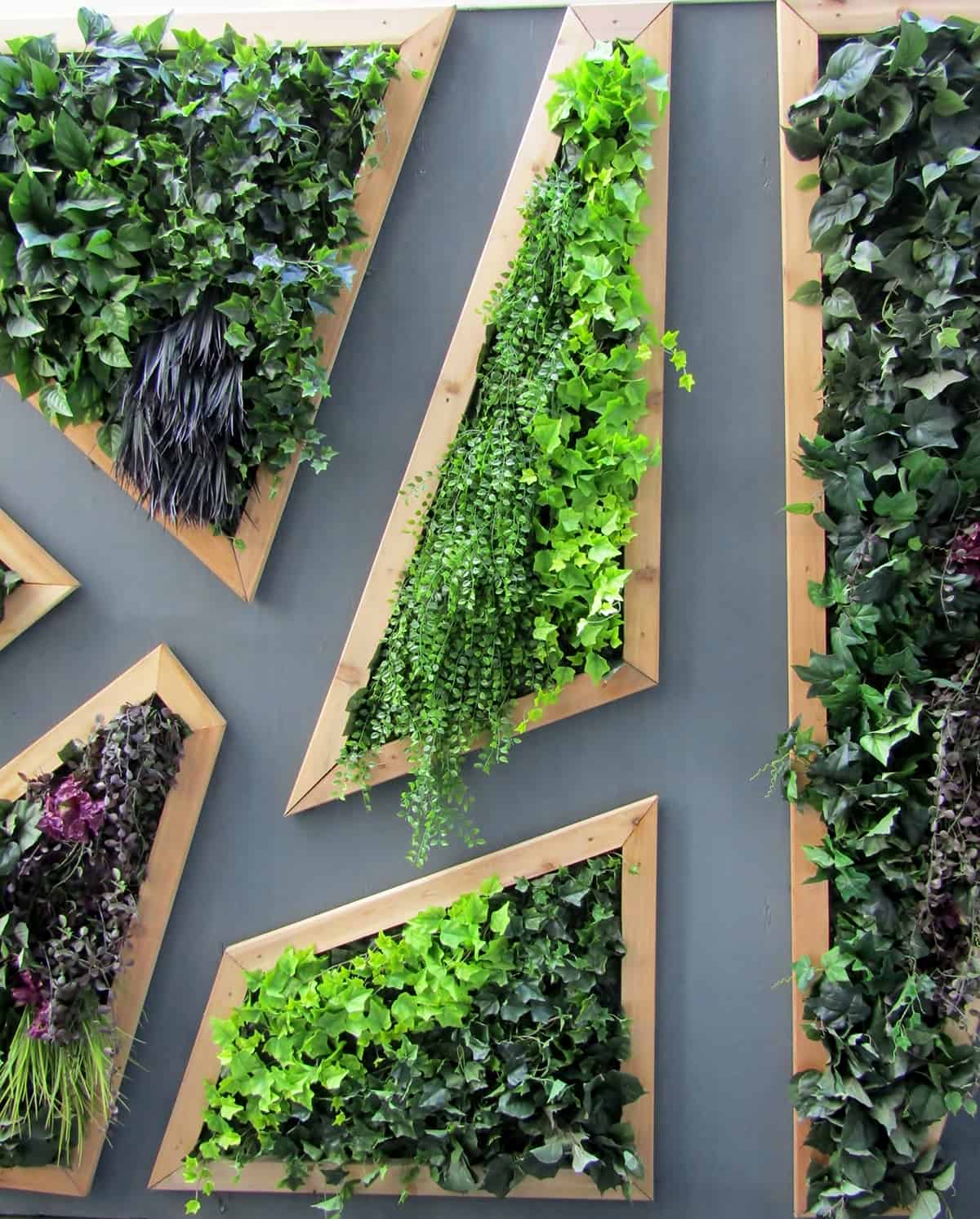 Plants are a must-have in every home, so where better than on the wall of your dining room? Fresh plants provide a unique and vibrant feel to any space, but when you hang them on the wall as decor, you add color and liven up your space.
Whether you choose succulents, mini cacti, or even faux flowers as wall decor, with these small and lightweight geometric containers, you can enhance your dining room space.
For larger wall spaces, you can complement these metal and plastic planters with some of our other recommended wall decors.
15. Metallic Wall Decorations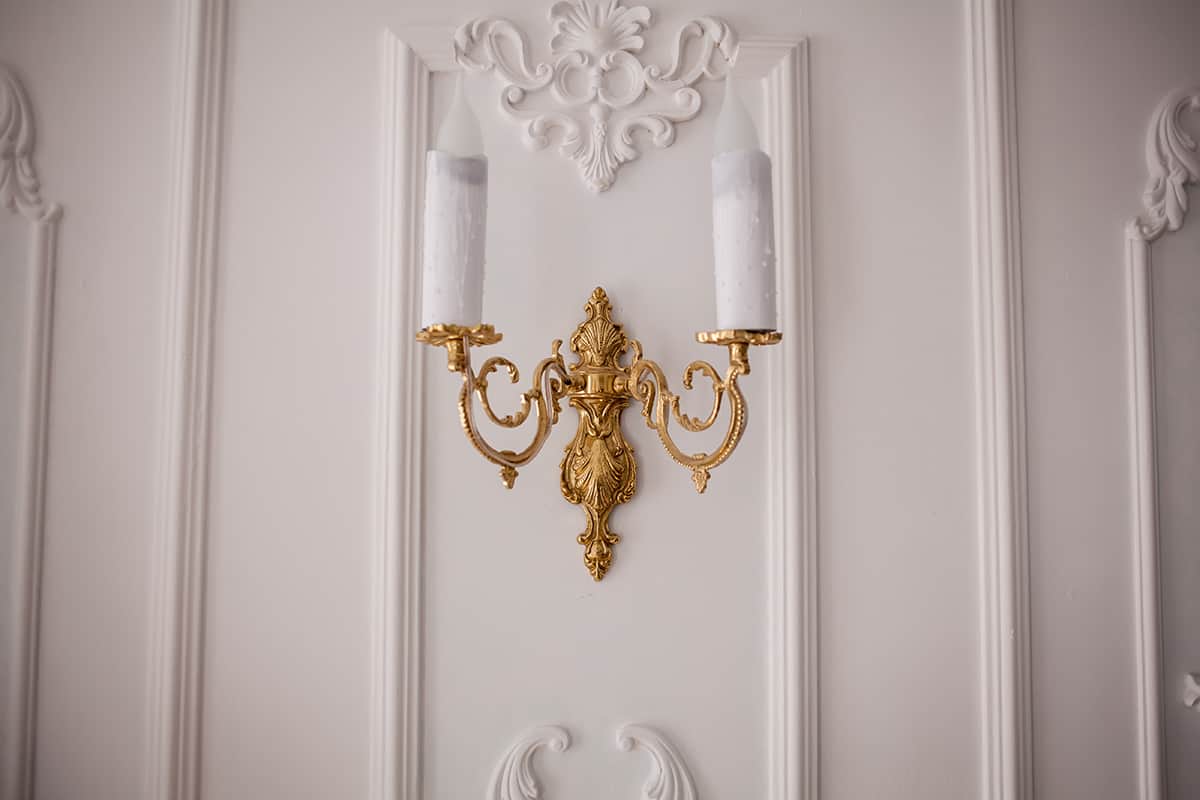 Why let your dining room wall fade into the background when you can glam it up with some metallic candle holders? To create a rich feel, go for shiny, metallic elements like shelves or retro candle sconces, as shown here.
This pair of eye-catching sconce candle holders create an open rectangular silhouette so you can place candles or LED lights in cylindrical glass. These candle holders will also look beautiful above a fireplace….just a thought!
16. Creative Wall Lighting
Cleverly placed lights on the wall can be just as powerful as ceiling lights. Modern or rustic-style wall lights combined with complementary elements can bring a stylish and unique look to a dining area. If you are considering wall lights, why not hang these mason jar sconces to make a statement?
These LED wall lights are nothing like ordinary sconces. They feature eight modes, so there is always a mode that suits your mood. They can be set to turn on and off automatically, thus saving you effort and time. What you'll get are 2 mason jars, 2 wooden boards, 2 silk hydrangeas for decoration, 2 LED timer lights, and 2 remote controls.
17. Personal Photos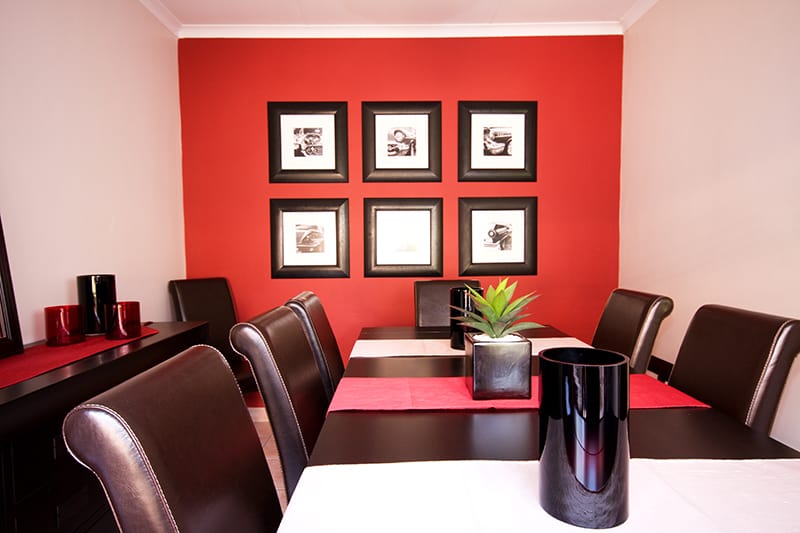 To create a more cozy and personal vibe, a few family photos on the dining room wall would make a beautiful decoration. Black and white photos displayed on a bold red wall don't distract attention from the photos.
In fact, the bold wall as the backdrop helps draw the eye instantly to the black-and-white photos. Notice how the leather furniture complements the framed photos beautifully.
18. TV on the Wall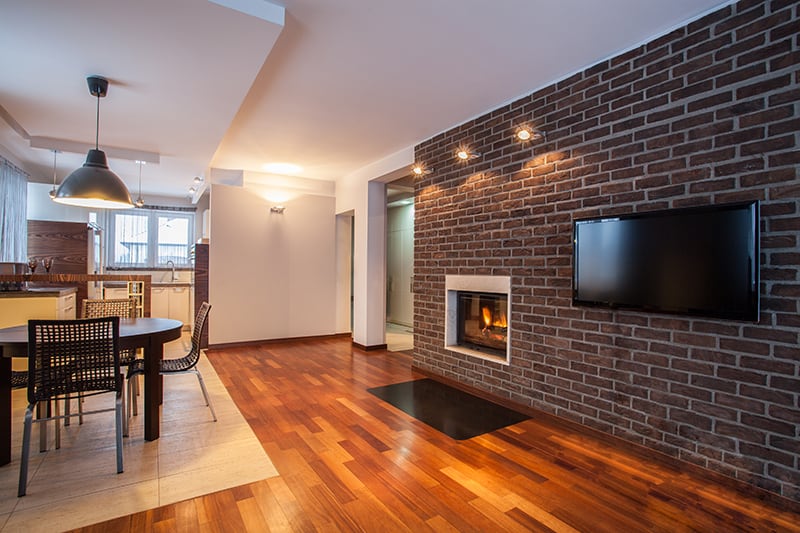 A dining room isn't just a space for eating a meal with your family or friends. A wall-mounted TV in the dining room gives you the option of watching your favorite movies while enjoying your meal in the company of your loved ones.
19. Macrame Hanging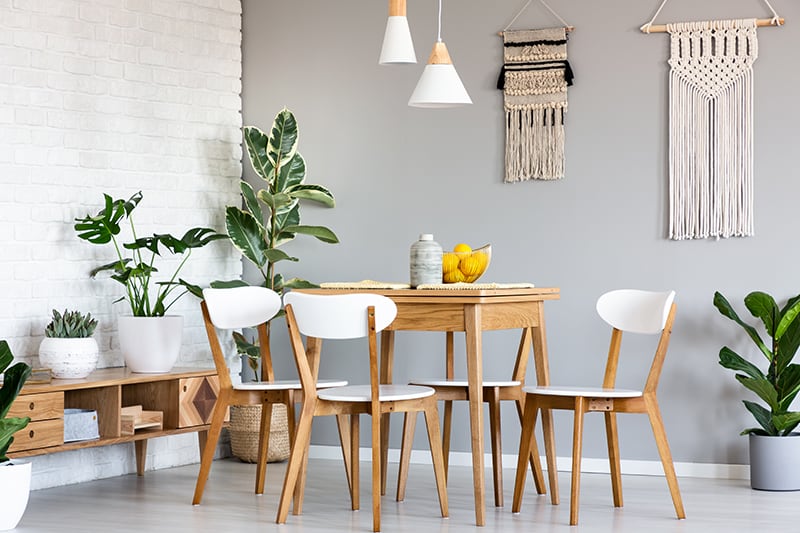 Wall tapestry or macrame is a boho-inspired interior decor that lets you express your exoticism. This handcrafted wall hanging is made of natural fibers and looks great in both modern and rustic dining rooms.
Macrame adds texture and style to any wall. This multi-functional and minimalist wall decor is incredibly versatile and will easily transform the dining room into an inspiring space.