Most people only have a few different types of dining fork in their home cutlery draw, and you may be surprised to find that there are actually over 30 different types of forks used for dining.
If you've ever felt flustered and confused by the different forks offered in a restaurant and struggled to decide that one to use, or if you want to learn about types of forks to impress your dinner guests, then this guide is exactly what you've been looking for.
Dessert Fork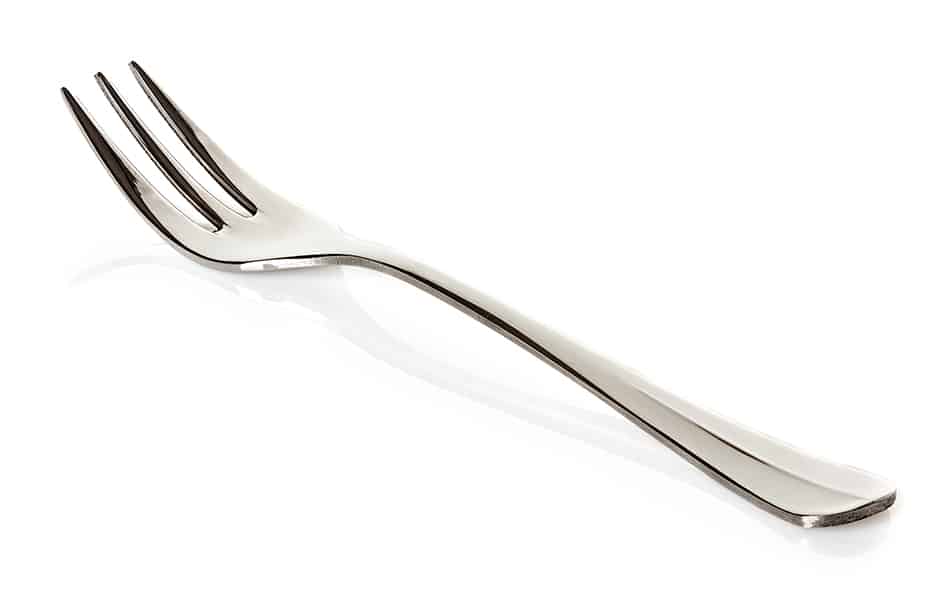 This type of fork is shorter than both a table fork and a fruit fork, with a slightly slimmer head. It has three tines and is commonly seen in place settings at fine restaurants above where the plate is positioned. This type of fork is designed for use with desserts such as pies, tarts, cakes, and other sweet dishes.
If you buy a large dinnerware set, then dessert forks are likely to be included as they are one of the more common types of forks. If you are serving food at a formal dinner party, then dessert forks are essential for proper presentation.
Fish Fork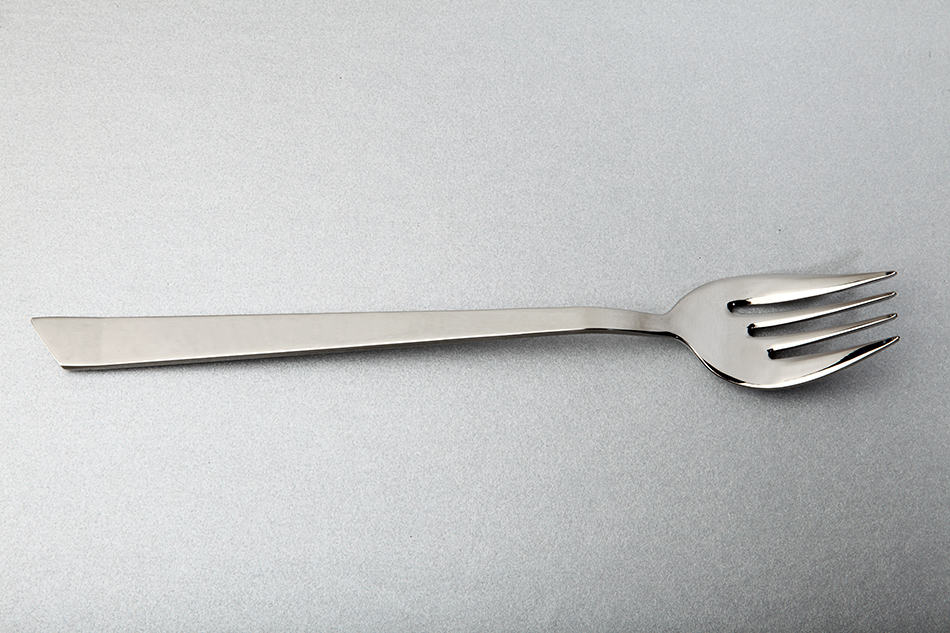 A fish fork looks a lot like a standard table fork, except that the tine on the far left of the fork will be wider or thicker. This is to aid in pulling flesh away from the bone of the fish. This type of fork is designed to make eating fish an easier and more effortless experience, and you will likely find this fork on your table at a high-end seafood restaurant.
You could use this fork at home when serving fish to impress your guests, but if you are serving fish that has already been filleted, then a regular table fork would be more suitable.
Oyster Fork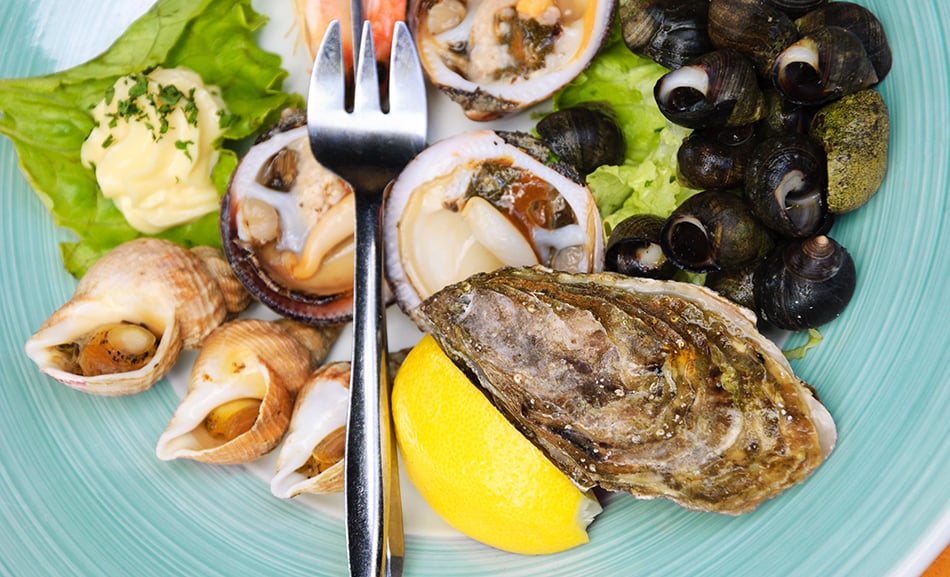 An oyster fork has three tines but is much narrower than most other types of forks. You can use it to pull an oyster from its shell, and it is also useful for eating other types of seafood, as the small size lends it well to getting claw meat out of lobsters or picking up shrimp.
This fork has an elegant and attractive look and will elevate the feel of any dinner party. This seafood fork is the only fork that should ever be positioned at the right side of a place setting to adhere to formal dining rules.
You can get one good set of an oyster fork on Amazon here.
Dinner Fork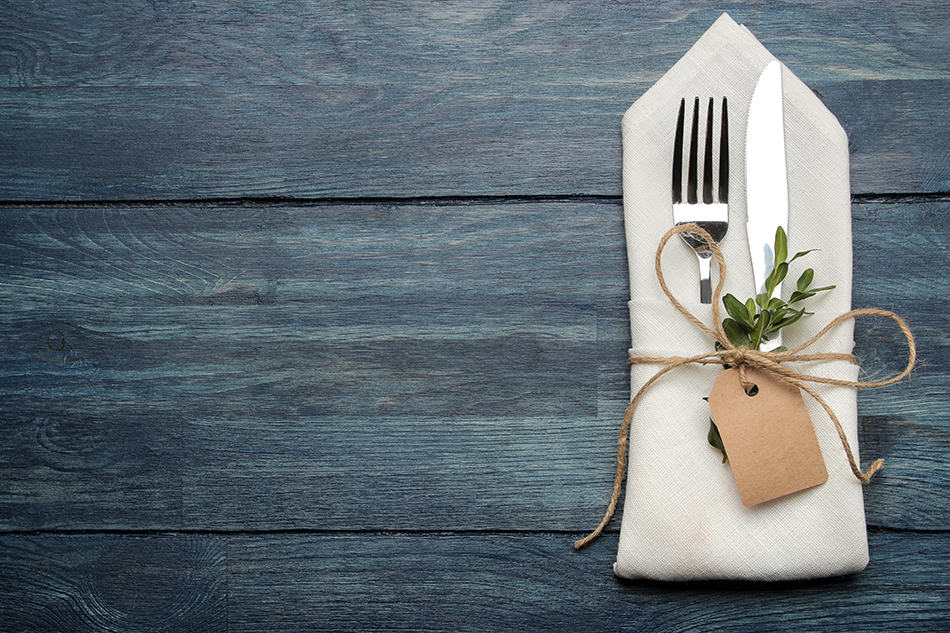 Dinner forks are those that are used for eating the main course of your meal, such as meat dishes. They have four tines and a wide, well-balanced shape. While some people may assume that a dinner fork and a table fork are the same thing, there is actually a slight size difference.
Dinner forks are larger than table forks, and these will most often be found in fine dining restaurants. They are the largest of all the commonly used forks, generally measuring seven inches in length.
Salad Fork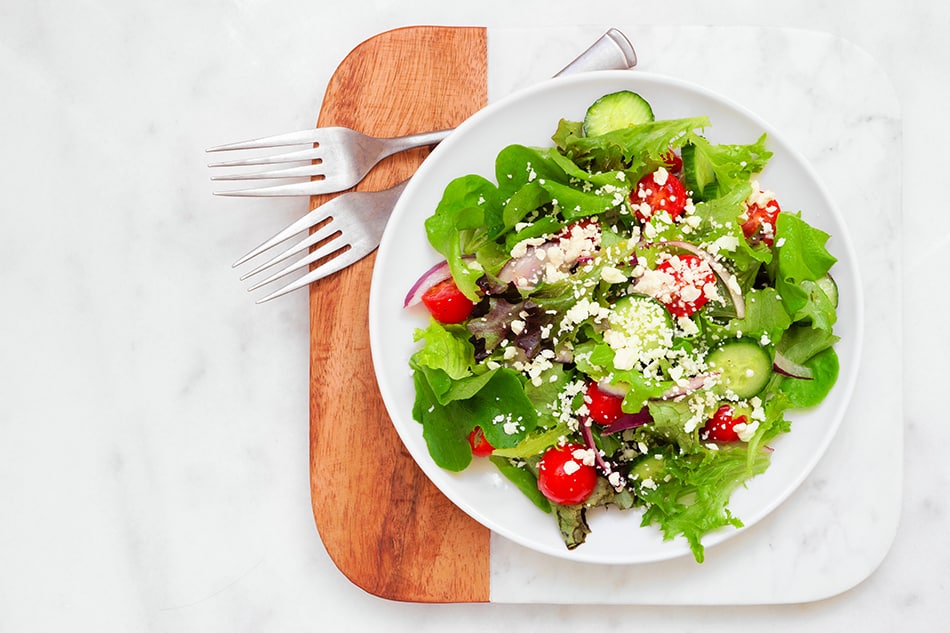 Salad forks can be identified from the fact that they are slightly shorter in length than dinner forks, and the tine on the left will have a flat edge so that it can be used to chop lettuce or other components of a salad dish. When preparing a place setting for a dinner party, forks should be placed in order, with the one you will use first being farthest from the plate.
This means that a salad fork's proper place can vary depending on at what point in the meal you will be serving salad. If the salad comes as an appetizer, then this fork should be furthest left, whereas if your salad comes after the main meal, then it should be placed to the right of the dinner fork.
Fruit Fork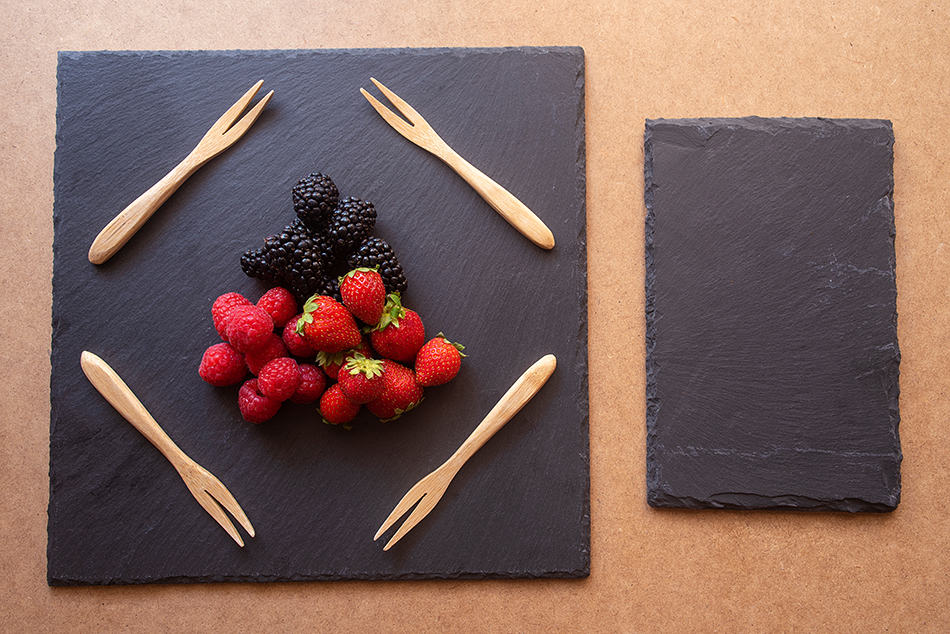 Fruit forks have a shorter, more squat shape, and are used for picking up fruit in a more elegant manner. They are most commonly used in Europe, but you will also find them being offered in fine dining restaurants in North America if you select a fruit salad or other type of fruit dish.
These forks can be used to slice fruit into smaller pieces on your plate, such as melon, or they can be used for spearing and picking up awkward pieces of fruit, like grapes or berries.
Table Fork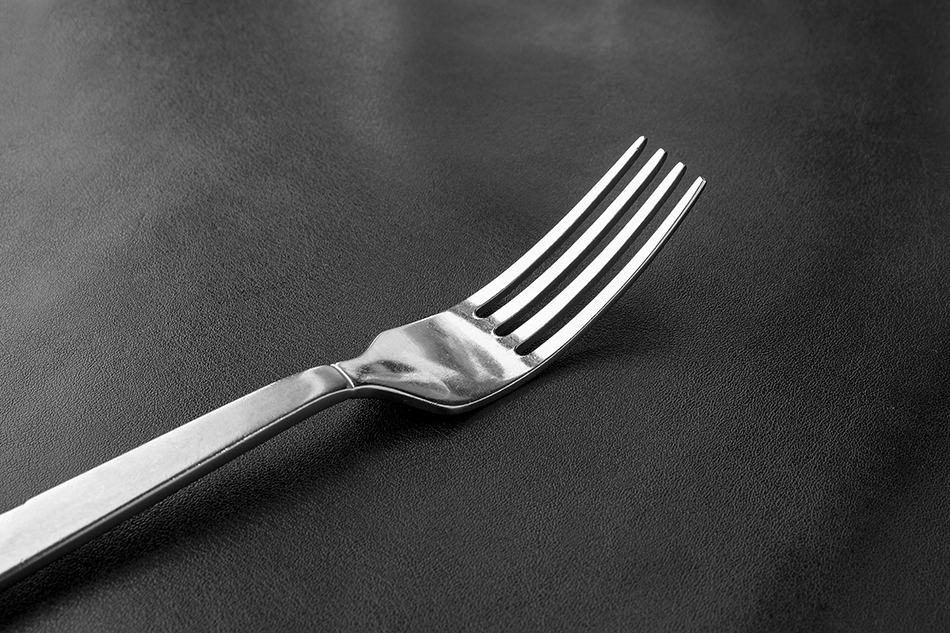 A table fork is an all-purpose fork that most people will have in their home, which is used in a wide variety of settings. Table forks are commonly found in dinnerware sets as the standard fork that most people will use for main courses, as well as eating other dishes like salads and fish.
In fine dining restaurants, you are not likely to see table forks being used, and instead, there will be specialist forks for different types of food.
Toasting Fork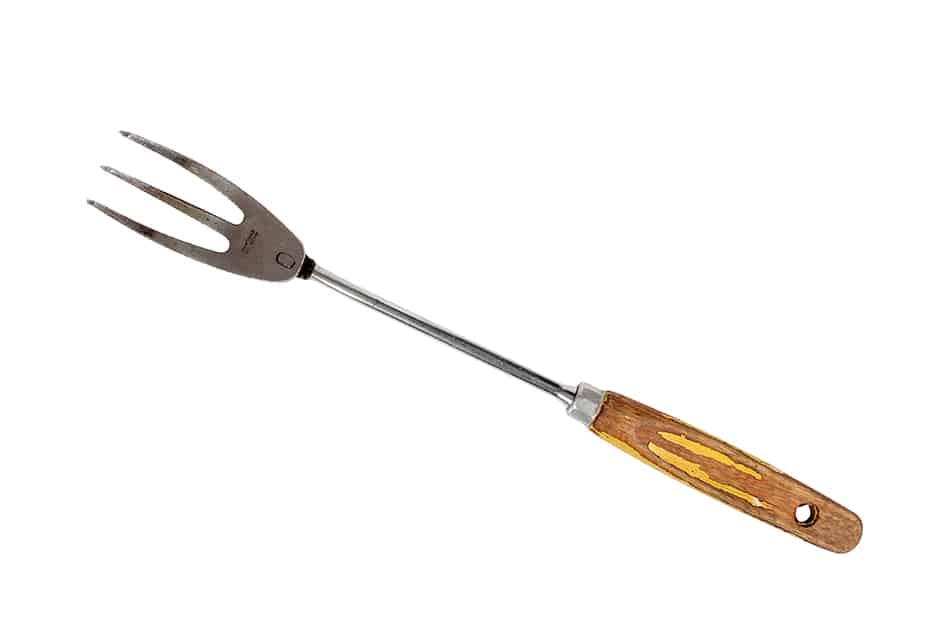 Toasting forks are used for holding food over an open flame. They most commonly have two tines, but some types will have three. The tines will be sharp so that the food will be speared and help securely over the flame, to prevent it from falling off into the fire and being wasted.
The most important feature of a toasting fork is the very long handle, which will often be metal with a wooden covering over the end where you will hold it. This handle prevents the user from having to get too close to the flame, and therefore keeping them safe and preventing burns. These types of forks are commonly available for purchase in homeware stores, and often can be bought as part of a grilling set. They are useful for cooking bbq meat over a flame or toasting marshmallows.
Spaghetti Fork
Despite their name, spaghetti forks are designed to use when eating all sorts of long pasta, such as linguine, fettuccine, and tagliatelle. These forks will typically have three tines, and each tine has ridges in it that makes them better able to grip the pasta that is wrapped around them.
These are not commonly used at home, but may be found in fine dining restaurants, or you may wish to invest in some spaghetti forks if you're a big fan of this type of pasta. The way that a smoothly tined work allows spaghetti to slip away can make for quite a messy meal, so these forks simply make it easier and more elegant to eat the pasta.
Cocktail Fork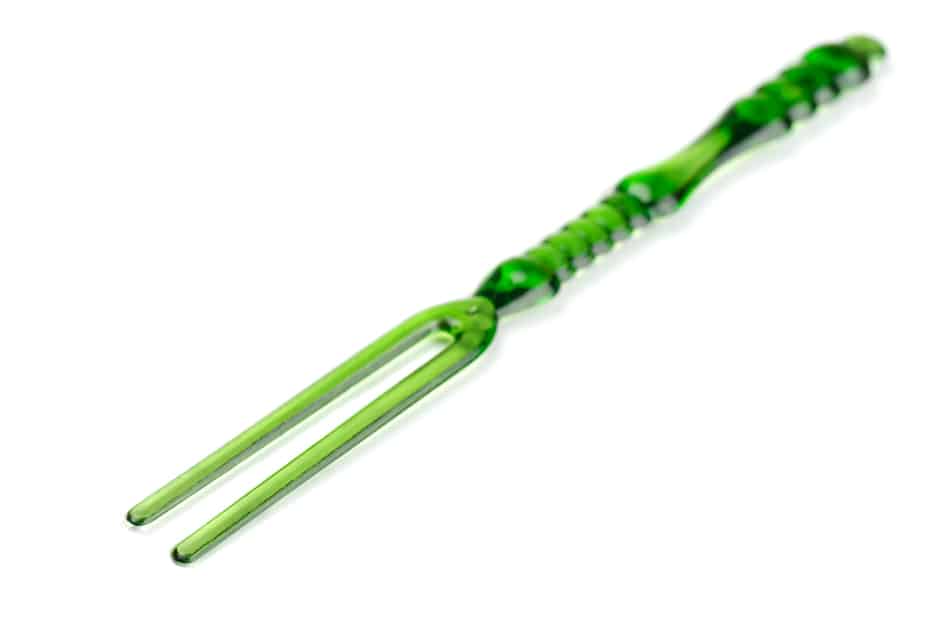 Cocktail forks are small forks with two sharp tines, and they can be used for handling small garnishes, such as olives, and also for eating seafood. If you want to give a more professional touch to any cocktails you prepare, then this type of fork will be a good addition to your collection. The fact that it doubles up for eating shellfish is a bonus. The tines work well for spearing small shrimp in a shrimp cocktail, as well as pulling the meat out of crab claws.
Carving Fork
A carving fork is designed specifically with the sole purpose of holding a joint of meat in position with one hand while you use a knife to carve it with the other hand. Some people may only see this type of fork when they visit a restaurant, but in some parts of the world, such as England, this is a commonly owned fork that is used on a weekly basis on Sundays when many people have a roast dinner.
This fork will have a large handle that enables the user to get a good grip on it, and two large, sharp tines, which are long enough to stab all the way through a slab of meat. You can find carving forks in a wide array of designs, with some being classical-looking while others are more decorative. High-quality carving forks can be quite expensive, but these are nice items to bring out on special occasions, such as at Thanksgiving, and they can also be passed down through the family as an heirloom.
Disposable Fork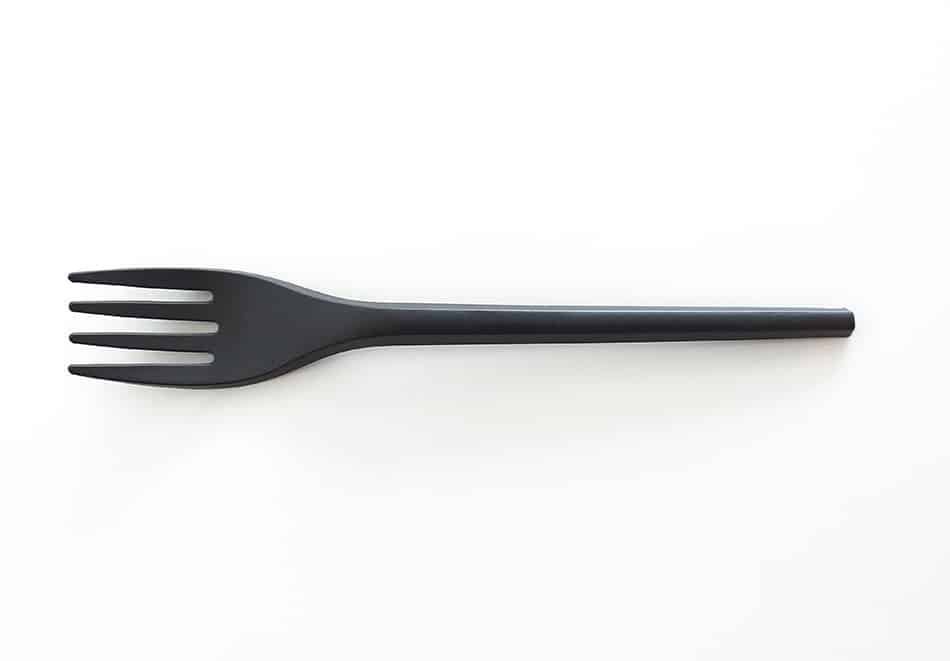 Disposable forks are typically made from plastic, and they are useful if you buy a takeout meal to eat on-the-go. They are commonly found in pre-prepared salad boxes in grocery stores or cafes, but many retailers are phasing them out in an attempt to reduce the amount of single-use plastic being made.
Disposable forks are also a common feature of children's birthday parties, as they are inexpensive and can be thrown out after use that saves on having to wash up.
Spork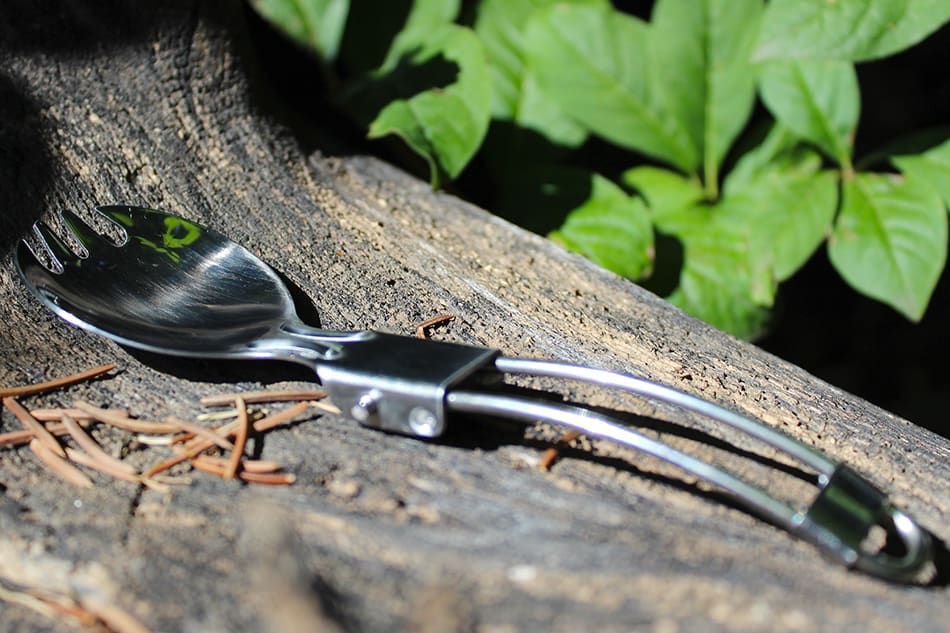 A spork is a type of spoon with fork heads. It has three or four tines so that it is useful for stabbing and picking up food with, but the tines at either end are rounded and form a cupped spoon shape.
The fact that two utensils are made into one saves on space and reduces plastic consumption because sporks are commonly made from single-use plastic and handed out in takeaway cafes. Sporks can also sometimes be made from stronger, reusable material and be used on camping trips. This saves a camper from packing several utensils but allows them to be able to have several functions with one tool.
Snail Fork
Snail forks have a very similar design to cocktail forks, with a small and dainty handle and two slender tines. The tines of snail forks typically curve inwards. These are designed to be used when eating snails, helping the user pull the snail from the shell. They can also be used to eat canapes and appetizers, as using a large fork to eat such small portions would seem uncouth.
Ice Cream Fork
Though most people will use a spoon to eat ice cream, an ice cream fork might be used with this dessert in very fancy restaurants. This type of fork has a wide, shallow, rounded shape similar to a soup spoon, but has segments cut out to create a central tine, giving it the look of a fork.
These types of forks are often very intricately designed and are nice to use on special occasions such as weddings. The spoon part of the fork is used for scooping and eating ice cream, while the fork part of it can be used to cut and spear more firm types of ice cream.
Lunch Fork
A lunch fork is much like a dinner fork but smaller. It is a versatile fork that can be used to eat many different types of food, but the size is smaller simply so that it looks proportionate to the smaller size of a lunch plate compared with a dinner plate.
In fine dining, a dinner fork would never be used at a lunch sitting, because the size would simply look enormous when positioned alongside a lunch plate. A lunch fork will typically measure around six inches in length.
Deli Fork
A deli fork looks similar to a cocktail fork or snail fork, but this type of fork was actually designed specifically with the intention of eating with prosciutto meat, which is a type of very thinly sliced Italian ham.
It has a medium-sized handle and two very sharp tines that should be poked into the prosciutto so that it can be picked up easily. This fork has no other uses, though if you were trying to get the most for your money, you could allow it to double up as an oyster fork or cocktail fork.
Serving Fork

Serving forks are larger than dinner forks and are usually sold in a pair with a matching serving spoon. These two items are typically used together to dish out a big plate of food that will sit in the center of the table, such as a side salad or a large bowl of pasta.
Serving forks can be used by pressing them against the serving spoon and holding food between the two to move food from a serving dish to a dinner plate, or you could use it singularly to stab food with the tines and move it to a different plate. Serving forks and spoons are nice things to have at a potluck dinner so that people can serve themselves with ease and in style. If you frequently host dinner parties or garden grills, then these utensils will get used often.
Pastry Fork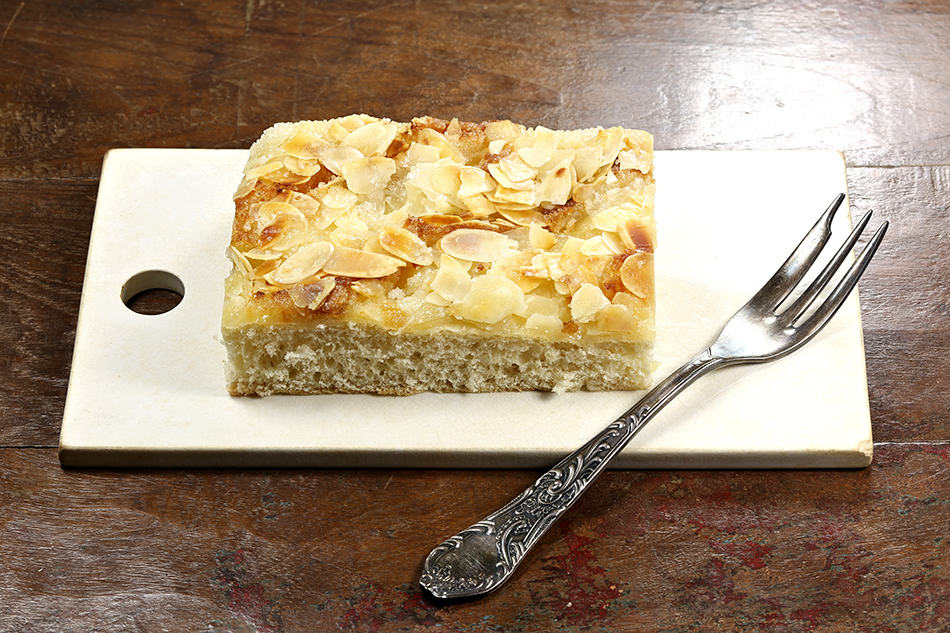 A pastry fork is made for, you guess it, eating pastry. These forks have three or four tines, with the left-hand tine being larger and flattened with a beveled edge, which allows it to double up as a sort of knife for slicing the pastry into smaller, mouth-sized portions.
This fork can double up as a cake fork or dessert fork, but in very fine dining establishments, a pastry fork will be separate to a cake and dessert fork. Pastry forks are usually quite small and are intended to be held in the right hand while the left hand is used to hold the plate. This is why the edge of the fork is sharp and functions as a knife so that you won't need two hands for holding two utensils.
Chip Fork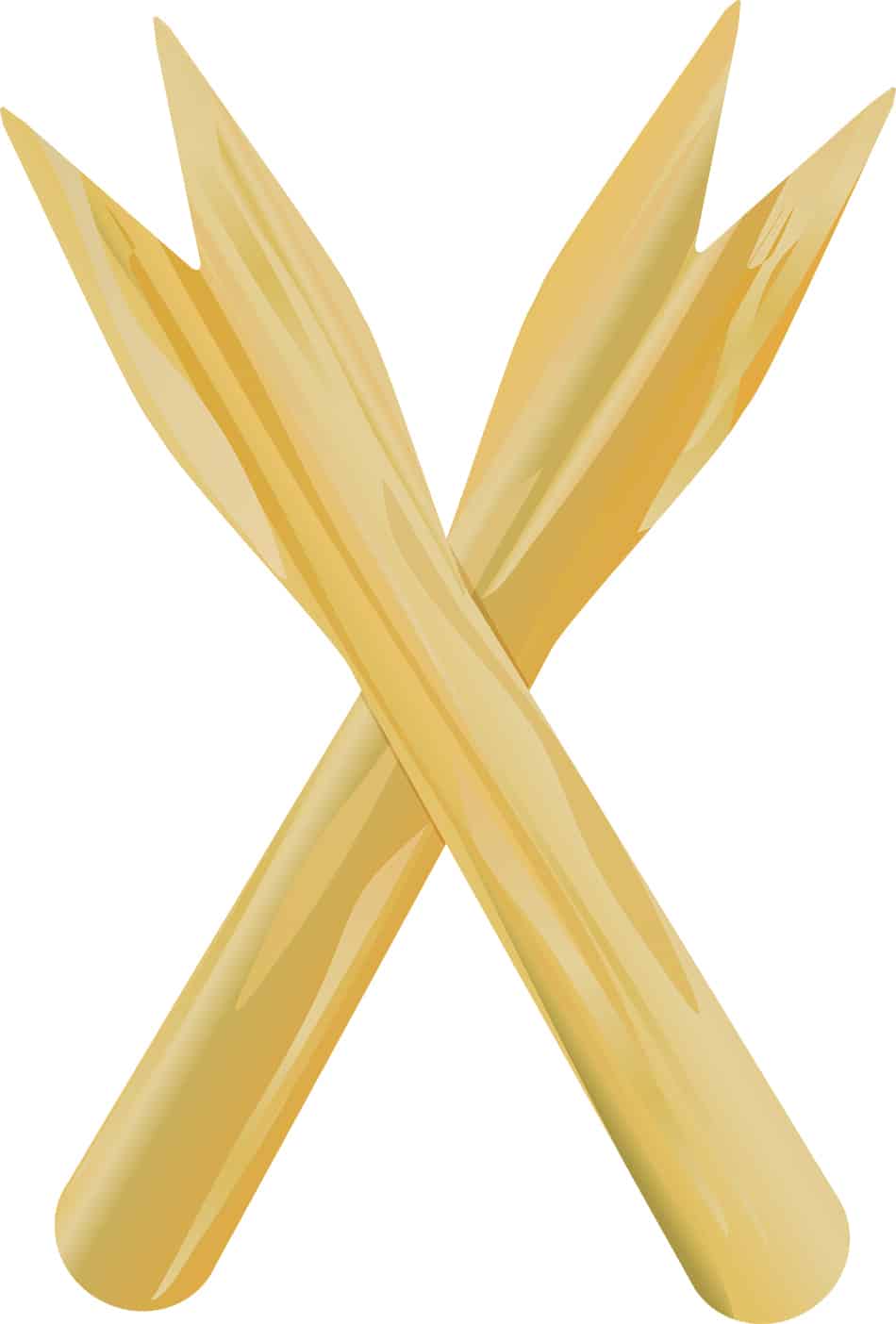 A chip fork is a common type of single-use eating utensil that is widespread in the UK, which is famed for its fish and chip shops, also colloquially known as 'chippies.' These takeaway restaurants provide chip forks to their clients so that they can eat their food on the go.
Often, these types of establishments are found in abundance along the coast, and traditionally people buy fish and chips and then sit on the beach or the promenade and eat their meal. A chip fork is made of thin wood, similar to the wooden stick you would find in an ice lolly, and it has two tines at either end of the handle, so it can be used either way up. These are useful because they can be thrown away alongside the packaging that the meal came in, and prevent you from having to get your hands greasy when eating the food.
Cheese Fork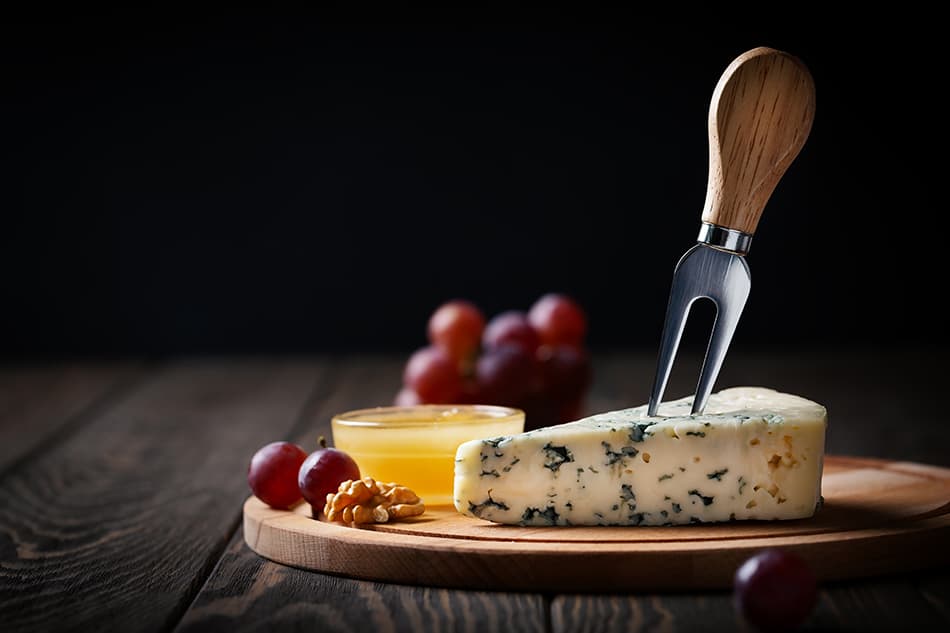 Cheese forks generally have chunky wooden handles with two long tines at the opposite end. These forks are typically short, and the tines are straight-edged. This means they are useful for cutting cheeses, as well as piercing and serving cheeses.
Cheese forks can often be purchased as part of a set when you buy a cheese board, as they are commonplace when serving up after dinner cheese. This prong fork type is strong enough to slice feta, brie, camembert, gouda, and provolone, but for harder cheeses, then a special cheese knife would be more suitable. The prongs of this fork come to sharp points so that they can spear small pieces of cheese on their ends, allowing them to then be served upon a cheese plate.
Crab Fork
These forks may also be known as shrimp forks or lobster forks. They are quite short, usually measuring between four and five inches long. They are very slender in design, with a thin metal handle that is separated into two small prongs at the end. These prongs are fine and sharp and are so small so that they can easily reach into the crevices of shellfish to pull out all of the meat and ensure none is wasted. These types of forks will not typically come in dinnerware sets but can be bought in sets of four or six crab forks.
These are most commonly seen in stores along coastlines where seafood is popularly eaten, such as New England in the US, and the Norfolk coast in the UK. These types of forks are usually inexpensive, and they can make eating shellfish a much easier and less messy experience, so they're a good investment if you're a fan of eating this type of food.
Fondue Fork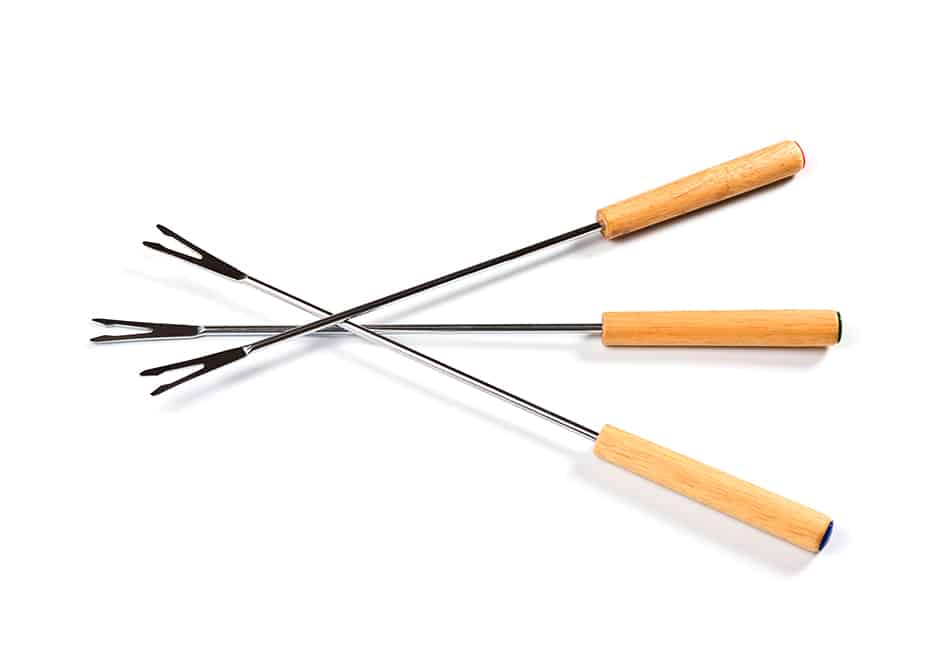 There are a few different types of fondue fork, depending on the type of fondue you are eating. If you are having cheese fondue, then the appropriate fork will have three tines, whereas a meat or broth fondue will call for a fondue fork with two tines. Fondue tines should be metal so that they can withstand the high temperature of the fondue, though you can get plastic fondue forks for use with fondue sets that use candles for melting, rather than a proper burner.
Be careful not to confuse the two, because a plastic fork would almost certainly melt if used with a traditional fondue. You can also use a fondue fork for spearing fruit to dip into a melted chocolate fondue. Or alternatively, a fruit fork would also work well for this.
Get one set of wooden fondue fork here.
Pickle Fork
This fork is used for getting pickles out of a jar. It has a long and thin handle so that you can poke around different areas of the jar with ease and two sharp tines at the end that you can pierce pickles with to pick them up. If you regularly eat pickles, then this utensil will be a very handy addition to your cutlery draw because it makes removing pickles from their jar so much easier and more hygienic.
These forks are larger than seafood or cocktail forks, but smaller than table forks. Using a pickle fork prevents you from having to get the pickle brine on your hands, and it also means the brine won't get contaminated from being touched.
If you have ever tried to use a table fork to remove pickles from a jar, you'll know the size of the fork can make this problematic, and also slippery pickles will slide off a table fork quite easily. A pickle fork has much sharper tines, and in some instances, the tines are hooked at the end to help make for a secure maneuver.
Pickle forks are intended purely for serving pickles and should not be used to eat pickles directly from them. As they are so sharp, and sometimes hooked, this can make for a painful mouth injury. Instead, tap the pickle fork against a plate to remove the pickle, or use a knife and slight pressure to slide it off onto a serving dish.