A doormat is often perceived as more of a functional household item and not a style commodity which is why you'll find that it isn't far up on your shopping list. However, while doormats scrape debris, dust, and mud off guests' shoes and also prevent dust from entering the house, they are also the first thing your guests see along with your front door upon arriving at your home.
It's for this reason that colorful, inviting, and humorous doormats leave a lasting impression on guests. These beautiful mats set the tone for the entire home and perhaps give a snippet of what's in store on the inside.
Doormats, while easily accessible at local retail shops or supermarkets, have standard sizes, and you must know what mats suit your home, measurements of your front door, and the recurring weather in your area code.
Standard Doormat Sizes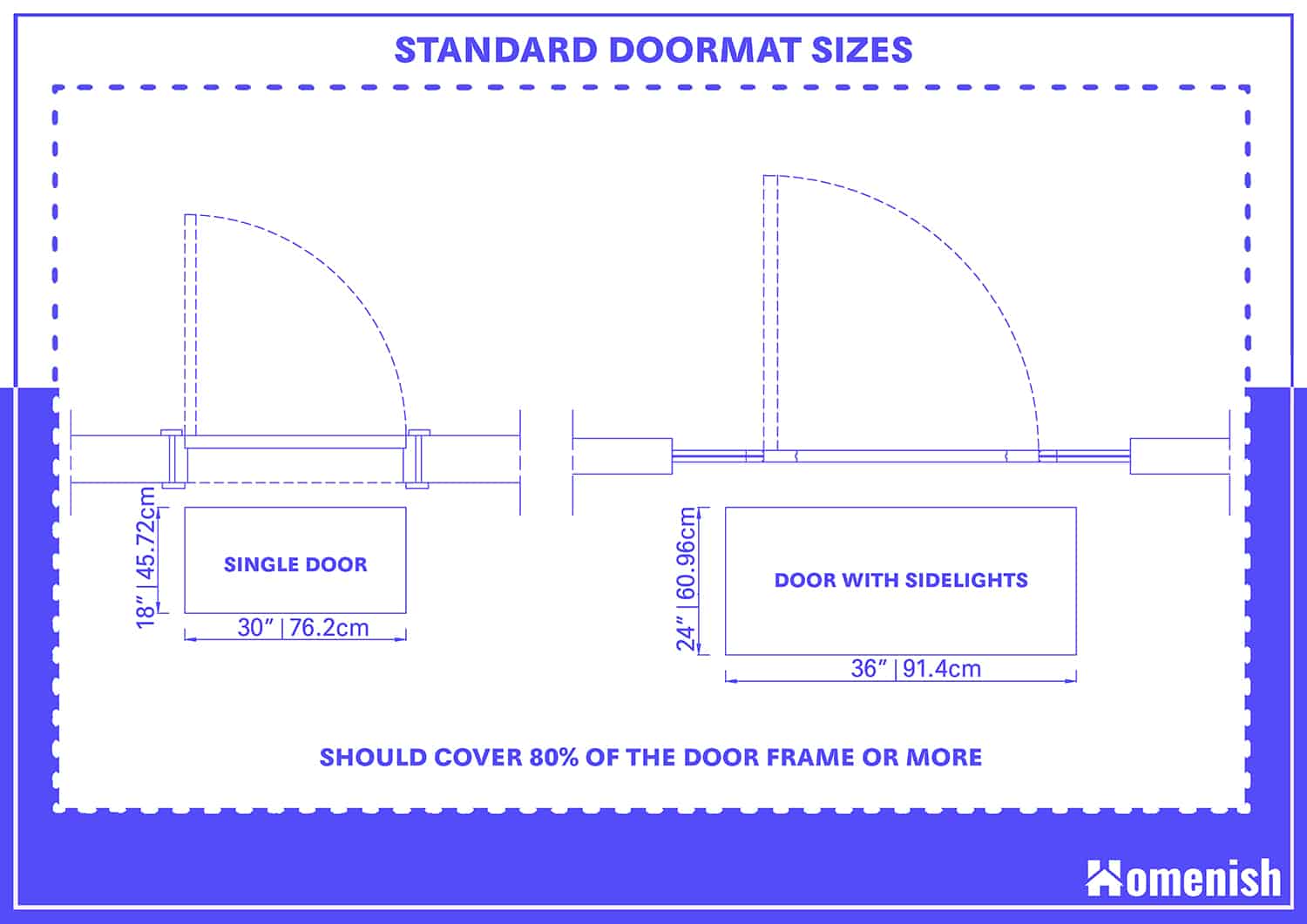 Standard doormat sizes vary from home to home depending on the door sizes, weather and preference. Smaller door mats are often used at single doors, then the large and extra-large kind on sliding doors and doors with sidelights.
As for weight, the heavier ones will serve you better if your front door is exposed to outdoor weather with perhaps no shade. These doors are prone to dust and heavy winds that need a firm mat that can absorb the dust and not easily get swept away.
Apartment doors in buildings may opt for the lighter mats since they don't ordinary face the challenges like the former.
Width
Doormats vary in size according to the dimensions of the front doors they'll be laid before. Mats need to cover at least 80% of the door frame or more. The standard doormat size for a single door is 18 by 30 inches, 24 by 36 inches for a door with sidelights. But as mentioned before, this might vary, and the 80% or more rule will guide you on the appropriate width.
Clearance
Clearance is the space left beneath your door and the floor once you swing your door open. Imagine buying your cool doormat with cool writings from the supermarket only to place it at the main door and find that it's pinched or pushed to the side once the door opens, frustrating! That's why clearance is important to measure.
Thickness doesn't always mean the greatest quality, which is where you may go wrong in buying a mat with a height that surpasses your clearance. The majority of the mats have half an inch to one-inch thickness, so choose one that is proportional to your clearance.
Length
The length of your mat is also as important as the width and clearance because ideally, when someone is rubbing their feet, both feet are rubbing against the mat at the same time.
Therefore, 30-45 inches of length could go a long way for a grown man with large feet. Imagine having to rub one foot first, then the other because the mat isn't fully accommodating for both feet, unacceptable!
Different Styles of Doormats
Whereas doormats serve more as a utility to curb all the mud, moisture, and debris from your shoes and visitors' shoes, they don't have to look lifeless. Various styles on the market will offer both style and efficiency in your mat.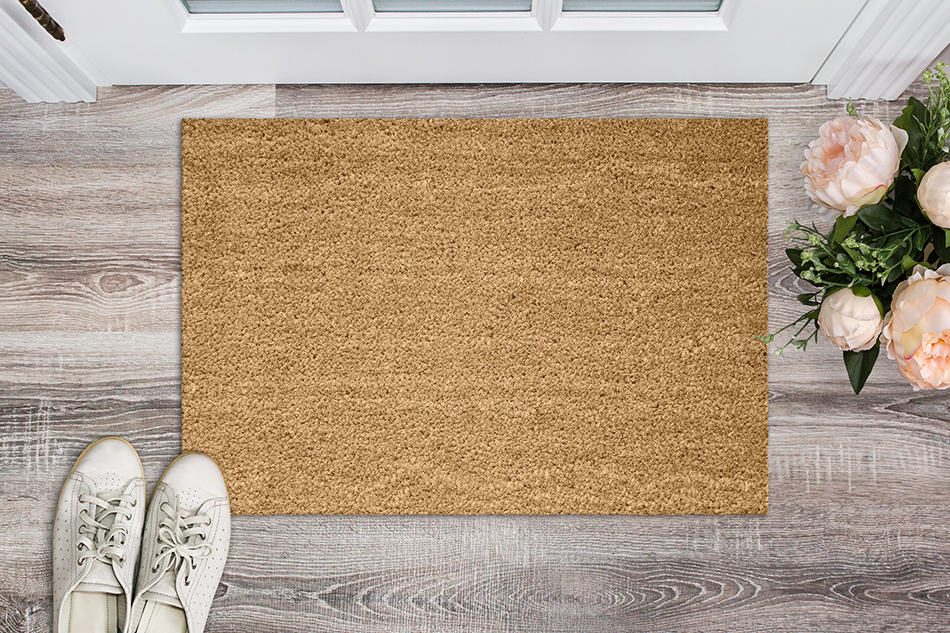 These are possibly the most popular type of doormats on the market. They are heavy-duty thus durable for a home compared to synthetic or fabric mats. They are made with an absorbent material that has a rough texture that scrapes dirt off the shoes adequately.
While these can stain the floor over time because of the effects of moisture from rain, they can still be managed when brushed frequently. You'll be able to remove the piled debris that's accumulated over time. If you have a big family with a lot of foot traffic, then definitely opt for this mat. Plus, the majority of the DIYs and customized designs are done best on this material since it's porous.
Rubber Mats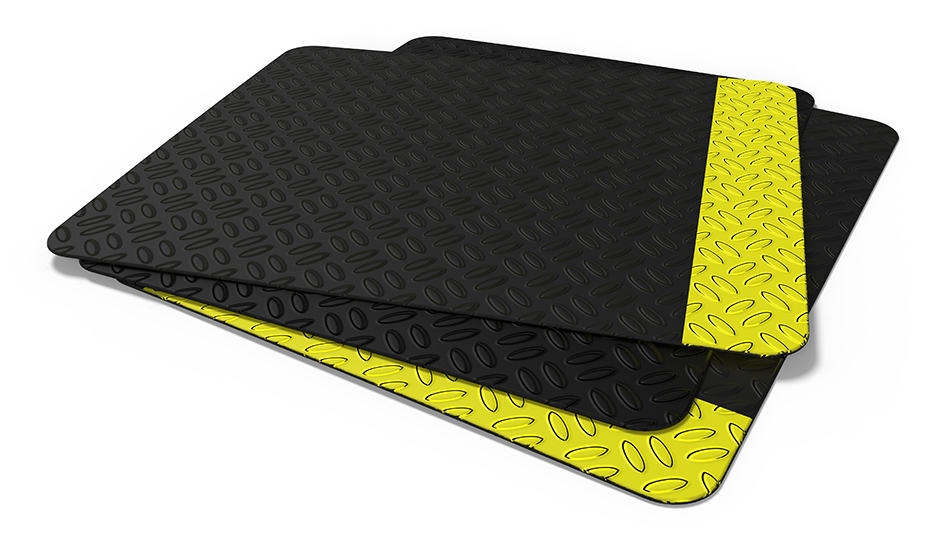 Rubber mats are often used at offices, schools, or supermarkets, basically areas with immense foot traffic and where a doormat is essentially used for its functionality and not its addition to style. These are quite easy to clean since they are not affected by moisture and can be wiped down effortlessly with a rug and soap.
They are also anti-slip since they stick firmly to the ground once planted at the entrance of the door. You may not get too many beautiful options in this material style but if you're riddled with humid weather, then look no further.
Carpet Mats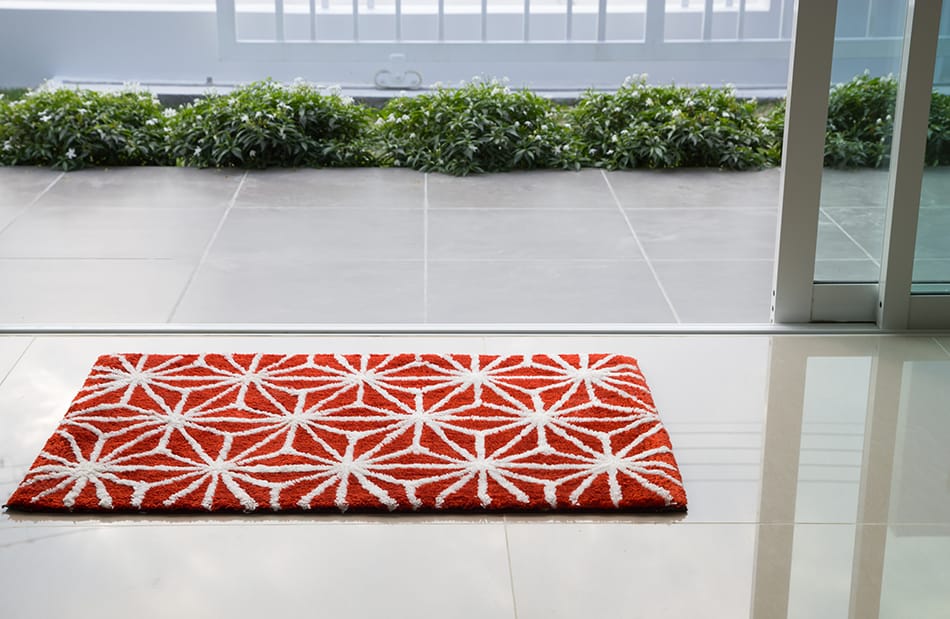 You'll find most of these at bathroom doors or back patio doors and the large ones at apartment building doors. These mats are suitable for doors with limited foot traffic and floors that are smooth such as wood and tile.
These don't offer the same functionality as the other two mats because they don't absorb dirt well, and the majority aren't anti-slipping. These are also easily damaged since the material can be loosened, especially if placed on rough floors.
Design of Mats
Doormats, as mentioned before, aren't items homeowners think of in their design process. This could also be attributed to boring, lifeless doormats sold in retail stores that offer feasibility and no style.
However, there are multiple stylish mats on the market in different shapes, such as semi-circles and rectangular-shaped kinds. Also, other fabric mats include cloth and sisal. You could customize your mat with wording, paint, or patterns that fit your preferences.
Thankfully, doormats aren't expensive pieces for your home, so you can choose to have multiple of them to switch up during seasons or even when you wish to set up a certain mood or tone for guests you're hosting.
You can also opt to use your mats for the main door, back door, and bathroom, depending on the material, weight, and dimensions. Splurge a little on your doormat. After all, it's the first thing that lets your guests know you're glad to see them.