Space heaters are often used to create additional heat in homes and offices during winter months, but they have a reputation for being noisy, expensive to run, bulky, and unattractive.
They can also get in the way of a space, or mean you have to rearrange your furniture to fit them in. If you want to try a different method for keeping your home or your body warm, consider these space heater alternatives.
Underfloor Heating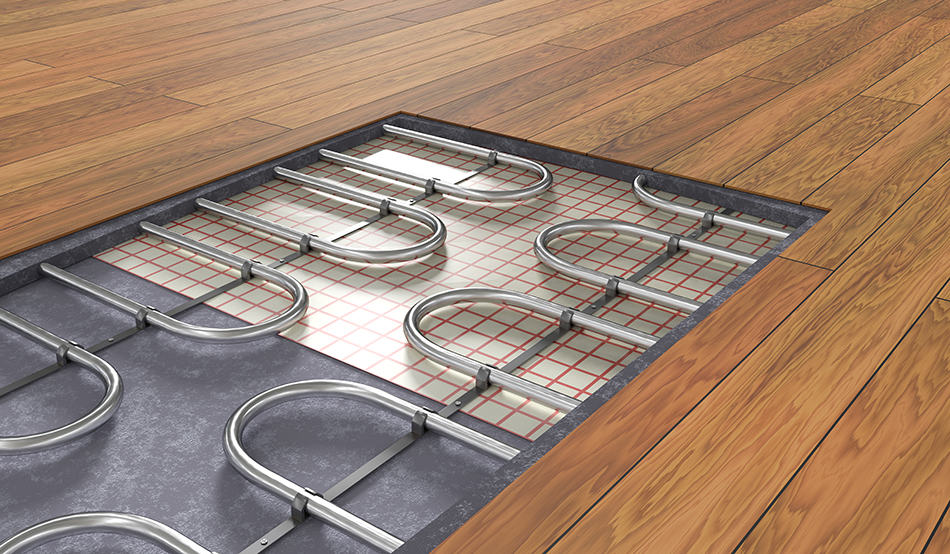 Underfloor heating is a great way to heat a room because heat rises, so having the heat emanating from the ground will effectively warm up the whole space. It's also great for people who suffer from cold feet, as it can feel extremely comforting and luxurious to be able to walk barefoot on a heated floor through winter.
Having underfloor heating installed can be quite expensive, and it is best to wait until you are having new flooring laid because it involves having heat mats fitted beneath laminate flooring, hardwood flooring, or tile floors. Underfloor heating most commonly uses electrical power, but it can be energy efficient, especially if you have it rigged up to solar-powered panels.
Wall Heater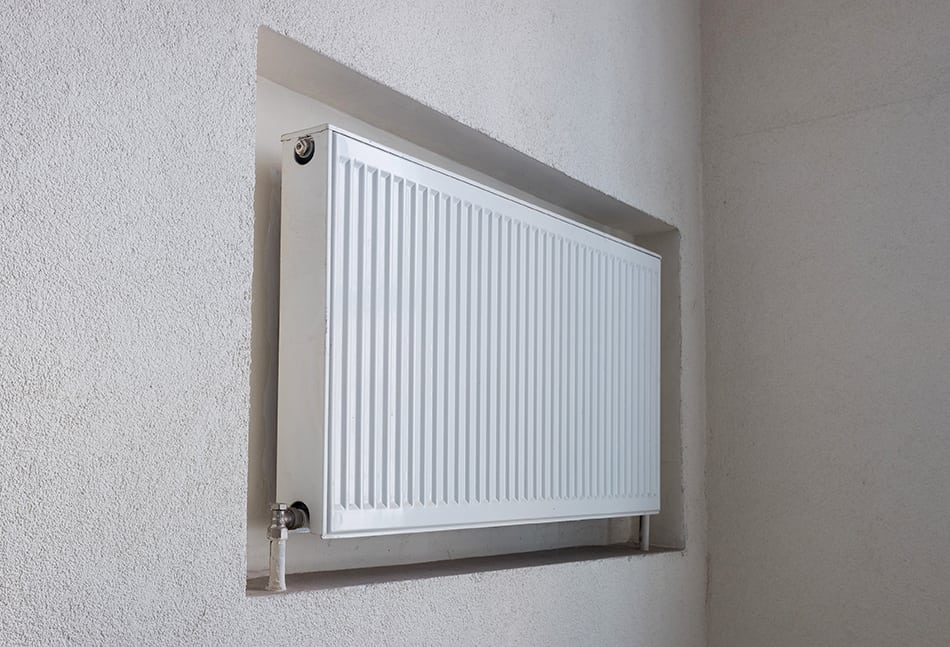 Space heaters are usually portable and freestanding, while a wall heater will be fitted to a bracket on a wall. These types of heaters are usually electric and will need to be plugged into a nearby wall socket. They work in exactly the same way as space heaters, with the only difference being that they are fixed to the wall and therefore cannot be moved from room to room.
Some people like the freedom they get with space heaters. For example, they can use a space heater in the living room during the day and then take it up to their bedroom with them to keep them warm during the night. However, if you would prefer an electric heater that does not take up floor space, then a wall heater is a good alternative.
Electric Blankets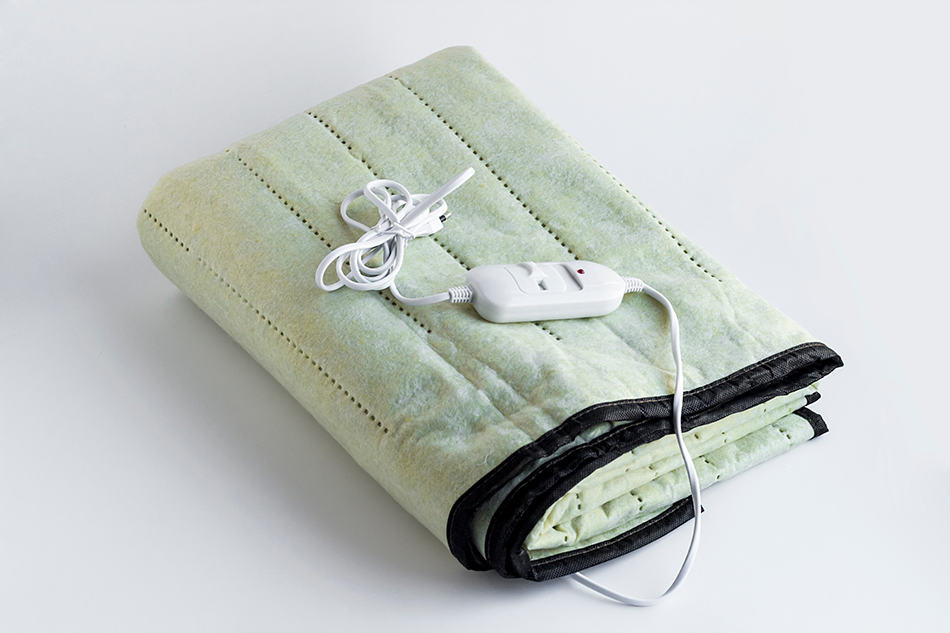 If you are finding that you are too cold in your home, then an electric blanket is a very efficient way of warming up your body without having to warm up the whole house. Electric blankets have wiring running throughout them, which heat up almost instantly when plugged into mains electricity.
This is an excellent solution to keep you warm through the night or a good way to keep you warm in the living room if you spend a lot of time snuggled up on the sofa.
Electric blankets have a low running cost, so they are an affordable option for keeping you warm, as opposed to paying for an electric heater to warm up a whole room or a whole house. Electric blankets are also affordable to purchase and can be picked up for between $50 and $200.
The problem with electric blankets is that they will only heat up the person beneath them, so if you have a large family, then you will probably want to heat up the space rather than trying to heat up each individual under a blanket.
They also don't work well if you move around the home a lot, for example, to cook or clean, because they need to be kept close to the plug outlet, so in this instance, you would need a solution which heats up the whole space.
Heated Mattress Pad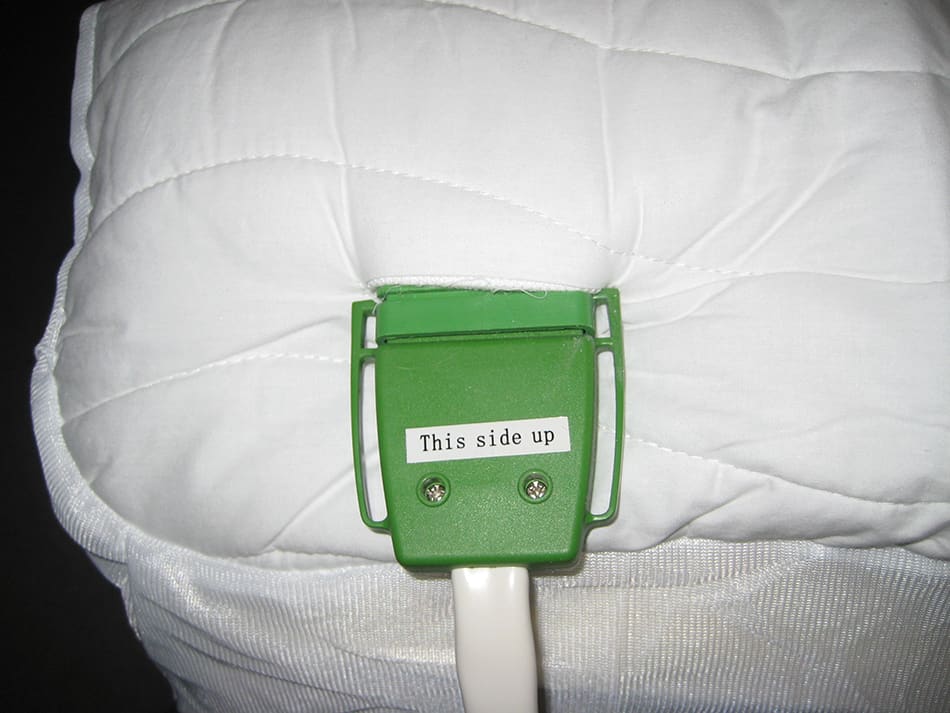 Heated mattress pads work in a similar way to electric blankets, but they are specifically designed to be used in bed. These can be bought in any mattress size to be compatible with however big your mattress is.
They should be laid out directly on your mattress and then kept in place by having a fitted sheet over the top. They plug into an outlet and use electricity to heat up the entire surface of the mattress.
This is a great solution for keeping warm during cold nights because the heat is specifically targeting the space where you will spend the whole night, as opposed to space heaters which will warm up parts of the room that won't be getting used, therefore wasting energy.
You can set up a heated mattress pad to work on a timer so that it heats up before you get into bed, making it a warm and inviting place to crawl into at night. The drawback of heated mattress pads compared to space heaters is that they will keep you warm and cozy all night, but when it's time to step out of bed in the morning, it might be a shock to find how cold the rest of the room is.
Electric Fireplace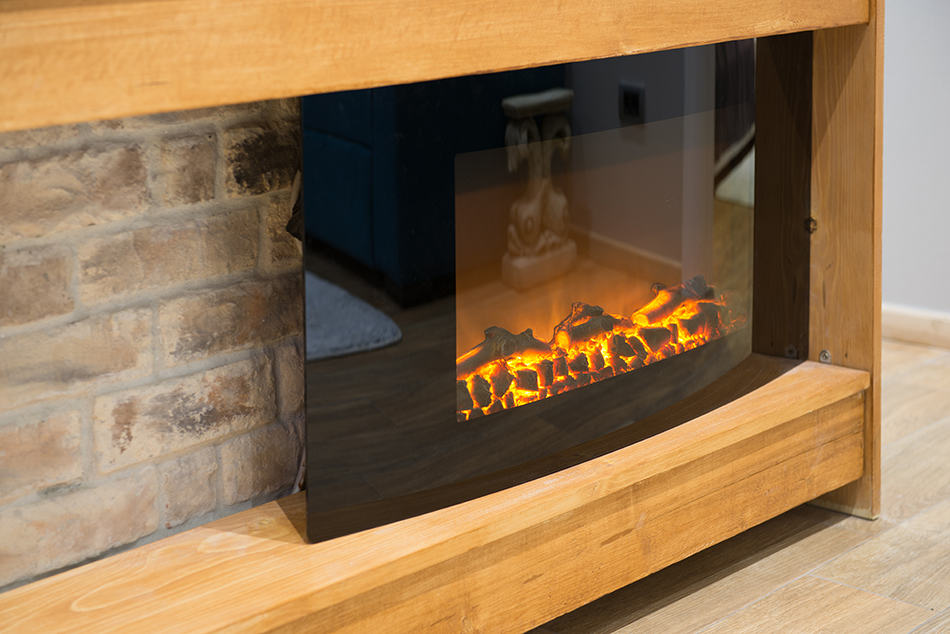 An electric fireplace can be a nice alternative to a space heater which warms up a room and also creates a pleasant ambiance. Electric fireplaces work in the same way as electric space heaters, but they are a more permanent fixture in a room and can be set in a fireplace to give the effect of having a real fire.
They can be designed to look like an ultra-modern glass fireplace or in the style of a traditional wood burner, so it's easy to find one that will suit your interior decor style.
Unlike a space heater which can be something of an eyesore in a room, an electric fireplace can help to create a feature. Most electric fireplaces have a setting that can be turned on to give the visual effect of a real fire flaming away, which can help a room feel cozy and comfortable during winter and create a soothing atmosphere.
Some electric fireplaces have a fan which can be quite noisy and distracting, so if this is something you dislike about electric heaters, then you may want to avoid electric fireplaces or pay more money for one which has been specially designed to be silent. Follow our guide to the living room with a fireplace and TV to see some inspiration.
Hot Water Bottle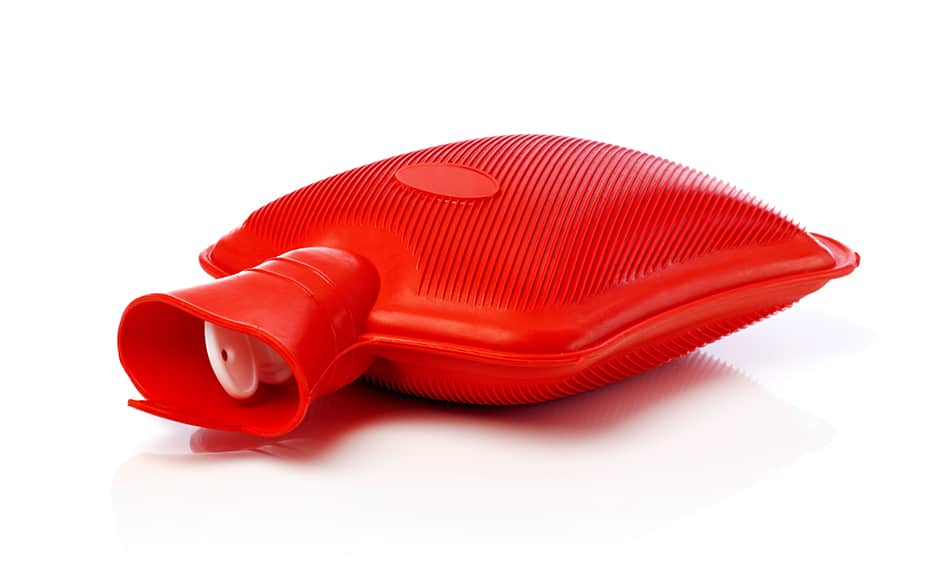 A hot water bottle is an old-fashioned solution for keeping warm during cold nights. This is a low-cost method for warming up your bed and involves pouring water from a kettle into a flat rubber bottle. Most people who use water bottles in bed like to put them inside a cover, which makes them visually more appealing but also gives them a soft exterior which will feel nicer if you come into contact with the bottle in bed.
The cover also helps to diffuse the heat. You can find fabric covers, knitted covers, and most commonly faux fur covers, which will feel particularly comforting against the skin. Hot water bottles are ideal if you struggle to get into a cold bed during winter, as you can pop the water bottle under your blankets a few minutes before bedtime to warm it up for you.
Hot water bottles are also popular among children, and they may use them for cuddling like a warm teddy. The worry with hot water bottles being used with children is if the bottle were to leak or they managed to open the lid, they could be scolded with boiling hot water.
If this is a concern, you could use hot water from the faucet, which will not be hot enough to burn, or invest in a child-safe water bottle that has been specifically designed to be safe for use with children.
Alternatively, microwave 'hotties' have grown in popularity over the last decade as a replacement for hot water bottles. These have the same premise as hot water bottles, but instead of having a cover that contains a bottle of hot water, the cover will contain a microwaveable insert. These inserts resemble a beanbag and might contain rice, beans, or ceramic beads.
They sometimes are also mixed with dried herbs like lavender or chamomile. The insert gets warmed up in the microwave for a short period of time and then secured inside the cover.
The result feels much like a hot water bottle, but it is a safer option that most parents feel more comfortable with because it doesn't require the use of burning hot water. Some people also claim that the hottie inserts are also able to retain heat better than a hot water bottle and therefore keep you warm in bed for longer.
Hot water bottles and similar products are useful for heating up a small space or warming up an individual when they cuddle it, but they do not remain hot all night long, and they also won't have any effect on the surrounding room. This makes them a good choice for keeping warm at night but a poor alternative to space heaters if you want to heat a whole room.
Hot water bottles and microwavable hotties are inexpensive to buy, so you could supply one to each family member to keep them warm through the night instead of running heaters in every room during the evenings.
Hand Warmers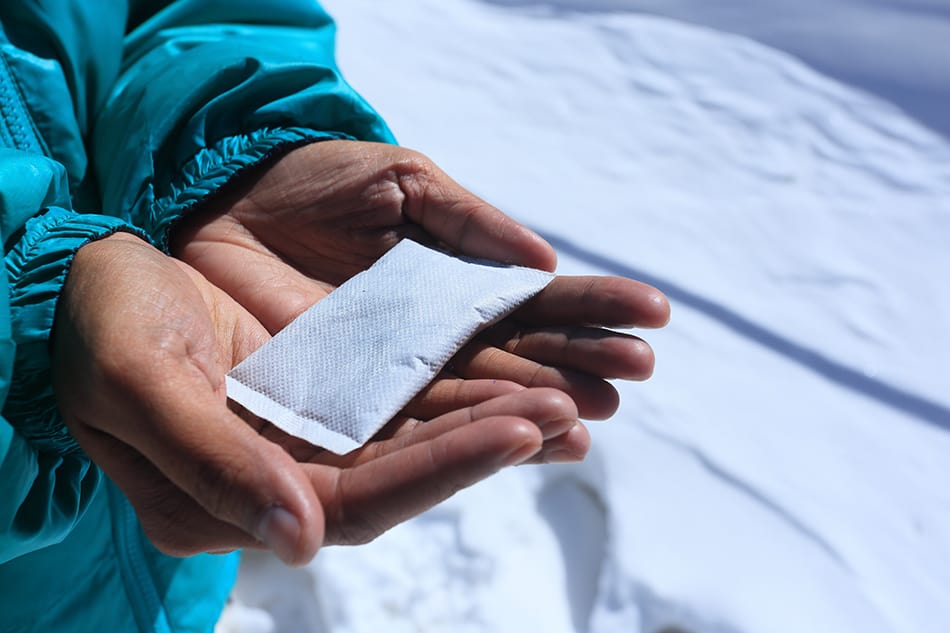 Hand warmers are a good solution for people who suffer from cold hands more so than other parts of their body. They can be shaped like mittens for your hands to go inside, or they can be handheld products that you close your hands around.
Some hand warmers are battery operated and can be recharged to use over and over again, while others heat up due to a chemical reaction that is triggered when the packet is opened and they are exposed to air.
This is a good low-cost alternative to space heaters if you find that your hands struggle to get warm, and it also offers instant heat. However, they won't be much use if your whole body is cold, and you'll also need to remember to keep them charged up.
Layered Clothing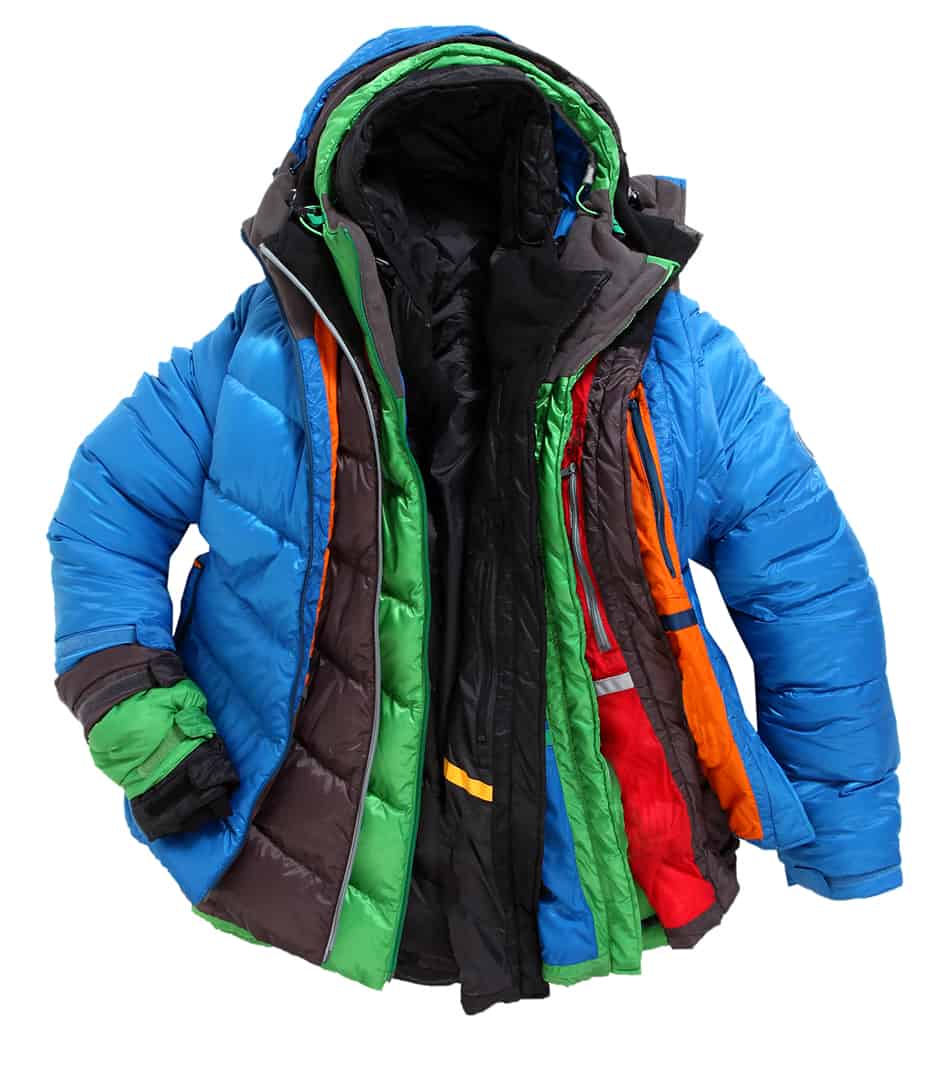 If you feel like your home is too cold during the winter, then an eco-friendly and cost-effective way to warm up is simply to wear more layers of clothing. You could double up socks to keep feet toasty or wear slippers or thermal socks.
Layering jumpers and hoodies will help to warm up your torso and arms, and you could even wear your winter hat indoors if your head or ears get chilly. Similarly, you can also keep gloves on indoors to protect your fingers from the cold. Wearing more layers of clothing while you're at home can ensure you stay warm while significantly cutting your heating costs.
Fire Pit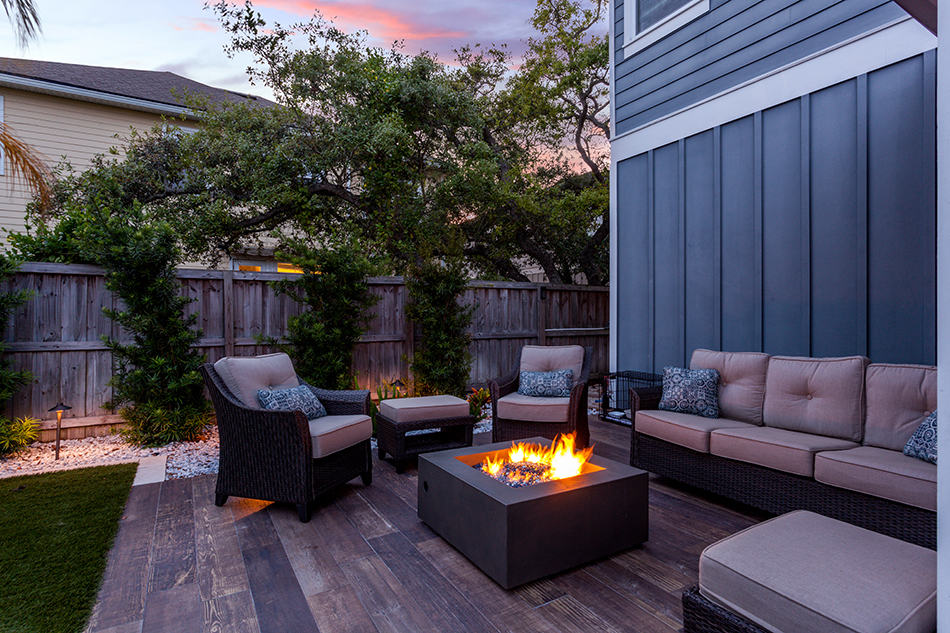 Space heaters are most commonly used indoors during cold months, but you can also buy space heaters designed to be used outside. These heat up the immediate area around them so that you can spend long evenings in your backyard and remain comfortable even when the temperature drops slightly. A good alternative to an outdoor space heater is a fire pit.
These can burn charcoal or wooden logs and give off a good amount of heat. They also have the added bonus of providing a nice visual centerpiece, and you can even use them to grill food if you buy a compatible grill tray.
A fire pit doesn't need to be plugged in like an outdoor electric space heater. You can just use some fire pit tools and accessories to work with it. This helps you be near nature and is great for use in parts of the backyard which are not close by to mains electricity.
Solar Patio Heater
Solar patio heaters look just like outdoor electric space heaters, but the key difference is the power they use to operate. Solar heaters will have solar panels fitted overhead that uses energy from the sun to work. This makes them more portable than heaters which need to be plugged into a power source. It also means that they don't cost any money at all to be powered, making them an eco-friendly and cost-effective choice.
A solar patio heater will warm up the area several feet around it, making it ideal to a position at an outdoor dining table or in the middle of a garden sofa set. The disadvantage of solar patio heaters is that they require several hours of direct sun each day to remain charged, so they may not function if the weather has been dull or overcast.