A cooler is a perfect addition to many different types of outdoor scenarios, such as tailgating parties, cookouts, boating trips, camping trips, hunting and fishing trips, picnics, and even just daily use for enjoying a packed lunch at work.
If you have started looking for a cooler to purchase, then you'll have quickly come to the conclusion that there is no standard size of cooler because the size of cooler you need is going to vary depending on a number of different factors, such as the length of time you need to keep items cool for, and how much consumables you need to be able to fit in the cooler.
Here we look at different cooler sizes and what you should look for in a cooler to make sure it works best for you. You may also find a drawing that sums up the most common cooler sizes.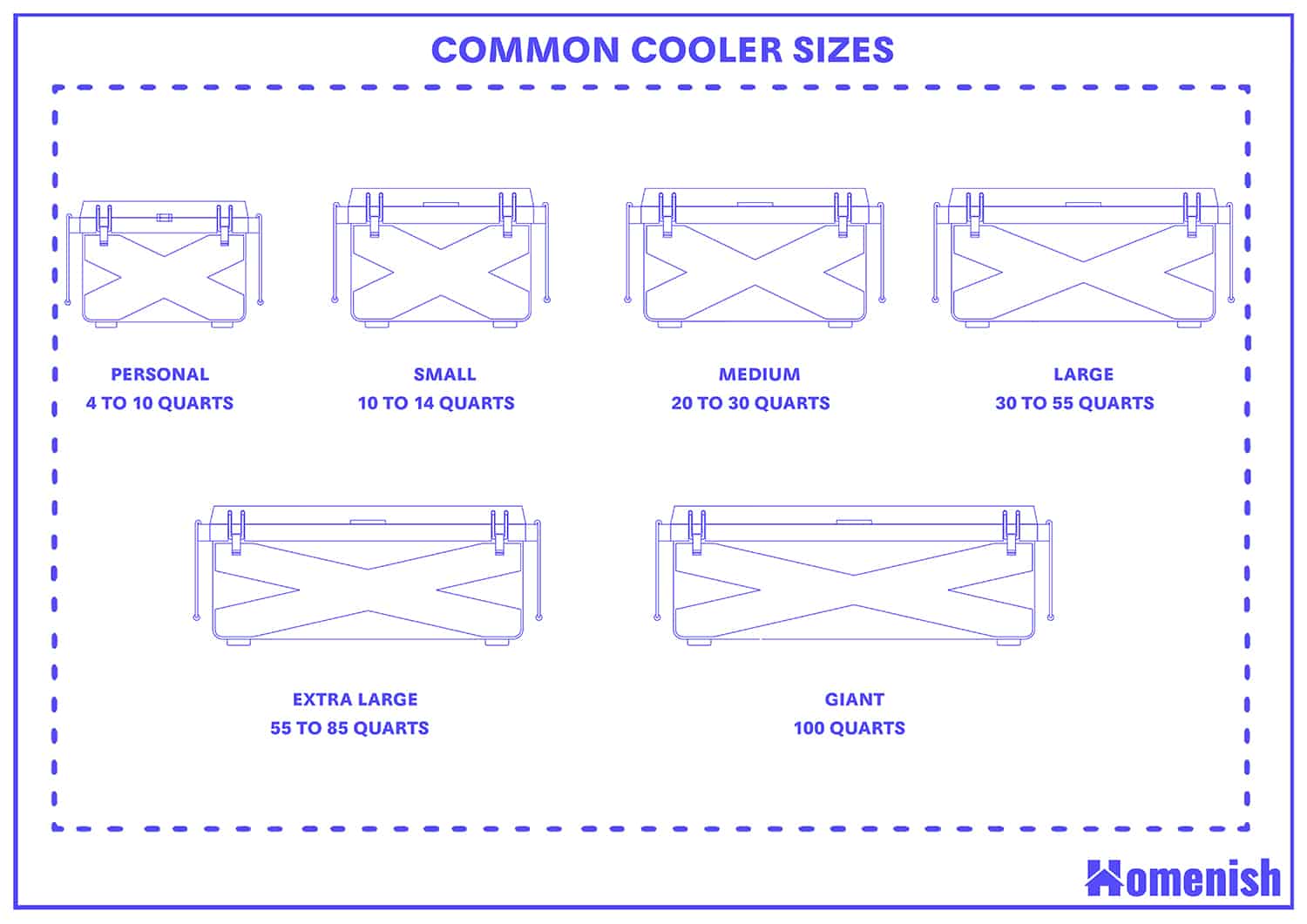 Personal
A personal-size cooler is also known as a mini cooler, and as the name suggests, it is compact in size and suitable for holding one person's meal.
Typically this type of cooler is used to carry lunch to work or to school, using an ice brick or two to keep the contained food cool until you eat it. This is ideal if you are taking food for lunch that needs to be kept cool for safety reasons, for example, dairy products such as yogurt or meat such as ham sandwiches.
A personal cooler will have a capacity of between 4 and 10 quarts, and it will keep your consumables cool for up to 6 hours.It is perfect for people whose workplace does not have a refrigerator they can use, or you could use it for a picnic if you only need enough space to pack your own food.
A personal cooler can also be taken on a hike for snacks and cool drinks, or you could keep it in your gym bag, so you have a cold drink awaiting you after a workout.
Small
A small cooler has a capacity of 10 to 18 quarts and can retain ice for between 1 and 3 days.This is the size that small families will use for a picnic or to take lunch to the beach since it is small enough for one person to carry with ease.
If you are going camping, you could also use this size of cooler to hold your food and drink for a weekend trip. Typically a small cooler will be made from a soft-sided padded fabric and have a carry handle you can throw over your shoulder.
Medium
A medium-size cooler is more likely to have a hard shell. These coolers have a capacity of between 20 and 30 quarts, and they are able to keep cool for between 3 and 5 days, depending on the quality of the model.
Your typical medium-sized cooler isn't going to take up a huge amount of space in the back of your truck for a camping trip, but you get a substantially better ice retention compared to small coolers, so it's a great compromise if you want to store food and beverages for longer but don't want to haul around a heavy cooler. This size of cooler will be suitable for a short family trip or a longer trip for a solo traveler.
Large
Coolers of this size will be heavy-duty, with a capacity of between 30 and 55 quarts.
If you enjoy a lot of outdoor activities, then this will be a great addition to your equipment. Less expensive models will have ice retention of between 2 and 3 days, while more high-quality models will be able to retain ice for over a week.
This size of cooler is perfect for family camping trips, or you could use it to keep crates of beer and bottles of wine cool at a cookout. It will also be able to hold plenty of beverages for a tailgating party.
If you take part in hunting or fishing excursions, you could use this size of cooler to store your catches or take it out with you on a leisurely day boat trip to hold meals, snacks, and beverages for a party of up to 8 people.
Extra Large
This size of cooler will have a capacity of between 55 and 85 quarts, and some models have an ice retention of longer than 10 days. These coolers are great for longer camping trips for large families, as they are able to store a generous amount of food and beverages, keeping everything cool for in excess of a week. It will also work well for hunting and fishing to hold larger kills or catches and can also be used commercially.
Giant
Giant coolers will usually have a capacity of at least 100 quarts and can go right up to 600 quarts. These are not the sort of coolers that you're going to be able to fit into the back of your car, so they are primarily for commercial use.
Cooler Buying Guide
Interior space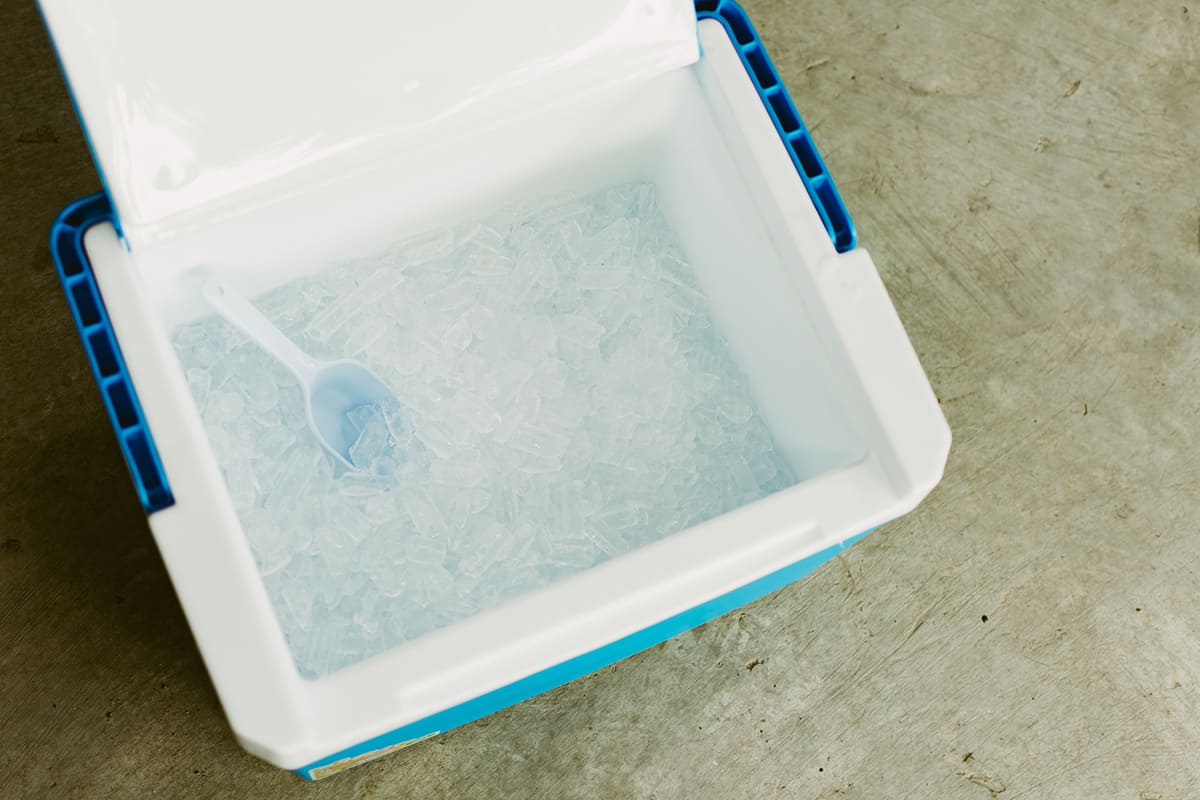 With the exception of personal coolers that use reusable ice blocks, coolers need to be filled with ice to keep food and drinks cool. You will need to fill at least half of your cooler with ice, and some manufacturers recommend that you use two-thirds of the cooler interior space for ice and just a third for consumables. Take this into consideration when choosing a cooler, making sure there will be enough space remaining to store everything you need.
Ice retention
Ice retention refers to the length of time a cooler is able to keep ice frozen before it melts into water. Long trips require longer ice retention, while this won't be an important factor if you only use your cooler for a few hours at a time.
Portability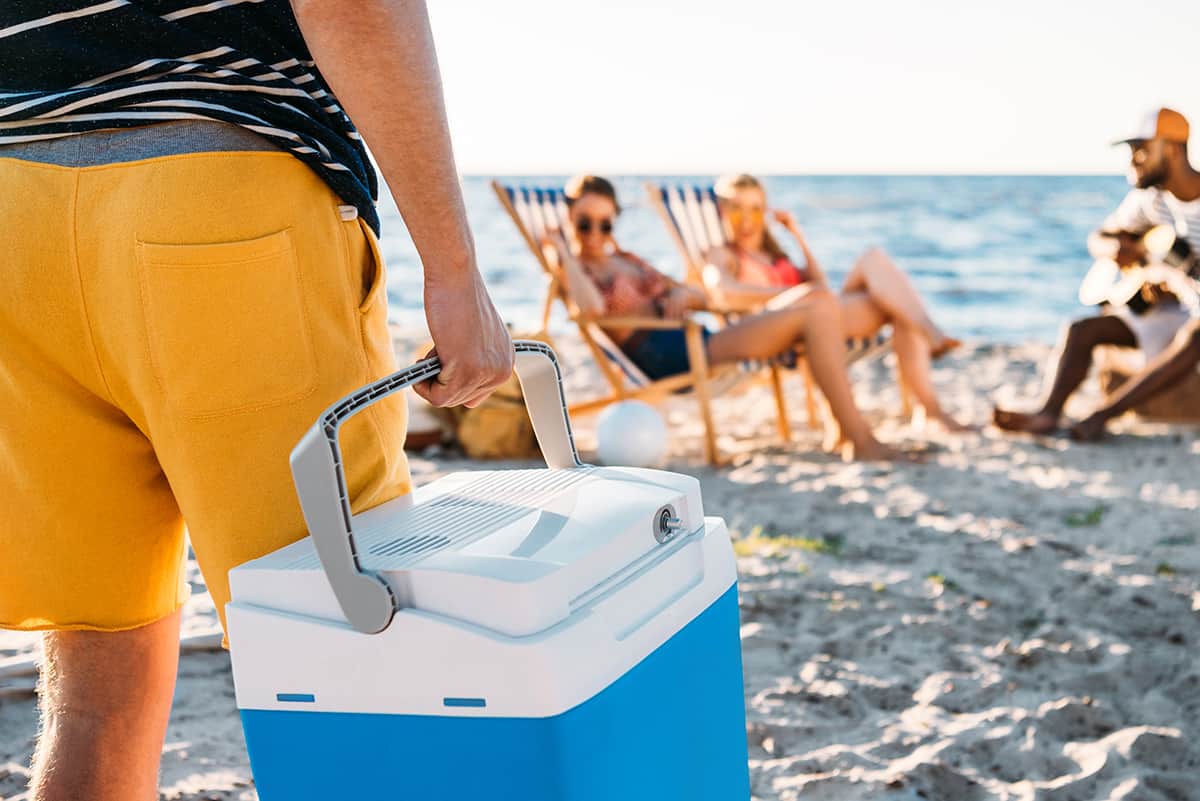 If your cooler is coming on trips with you, then you need to make sure it is going to fit in your vehicle or that it's not too heavy or cumbersome to carry around with you.