Fire pits are a popular accessory to have in the yard, as they are inexpensive and have a multitude of uses. They can double up as a grill to cook food, serve as an outdoor heating appliance, or be a source of atmospheric light during a summer evening. Once you have a fire pit, you'll soon find that there is a range of tools you can buy to accompany it, ranging from essential tools to fun tools.
This list covers all of the types of fire pit tools that will make using your fire pit easier and more enjoyable.
Poker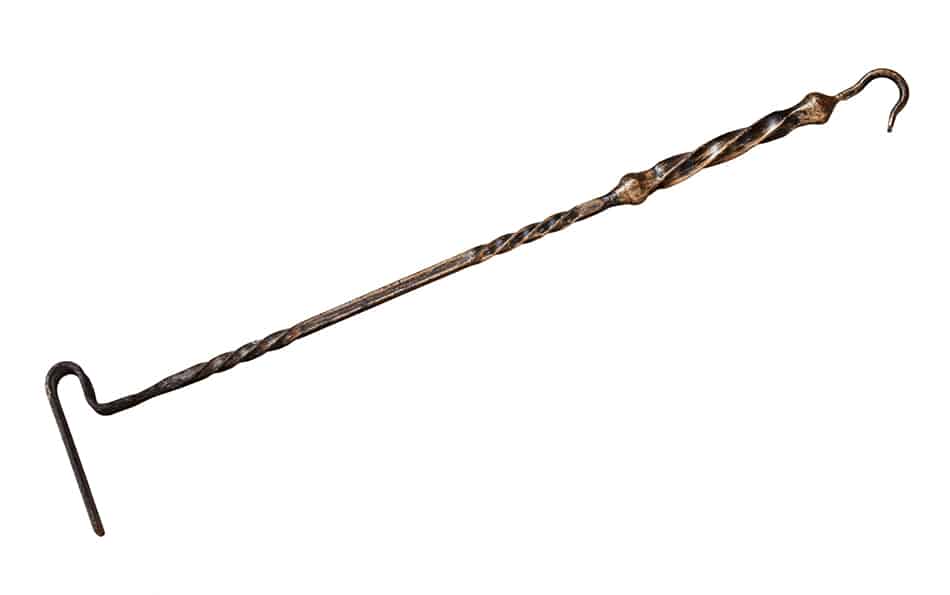 A poker for a fire pit will be much like a traditional poker that you would see as part of a fireside set. These are long handheld tools with an angled end that is used to quite literally 'poke' the wood being burnt. Pokers help to stoke the fire by shuffling the firewood around and spreading the embers. Without the use of poker, your fire is likely to go out much sooner.
You can also use this tool when adding a new log to the fire to reposition it and ensure it's in the optimum place to catch from the other logs in the pit. Obviously, this is something you wouldn't be able to do by hand without getting burnt, so the poker provides the user with a way of handling the burning logs without the danger of getting up close.
For this reason, the longer the handle is on a poker, the better, but as long as your poker is adequate for the size of your pit, you'll be fine. The bigger your fire pit is, the bigger your flames will be, and so these will require longer handled pokers.
Tongs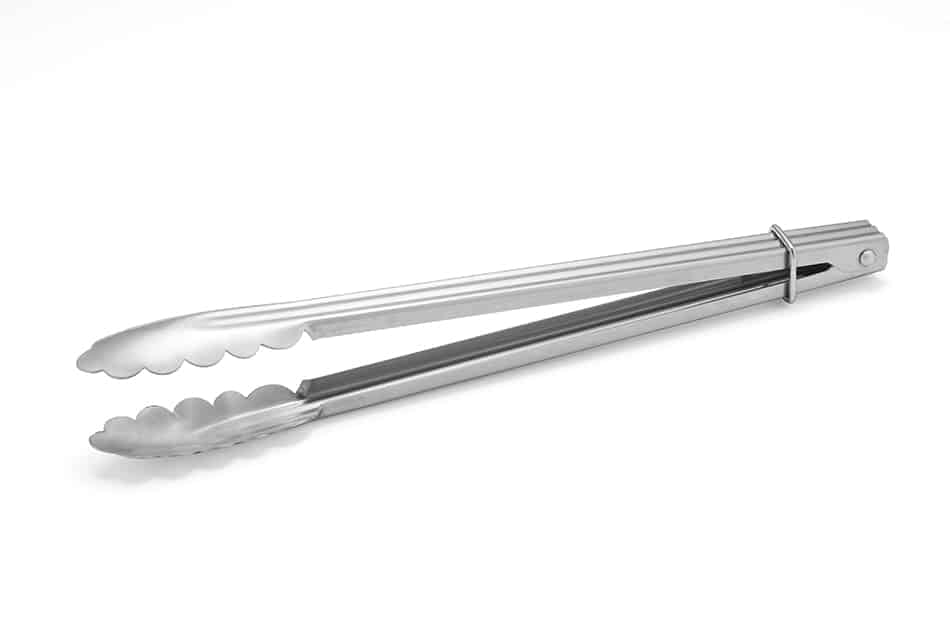 Firepit tongs are an essential tool for a fire pit. They are a simple design with a lever handle at one end and a 'grabber' at the other end. To operate them, you would simply squeeze the handle levers together to open the tongs and release them to grip onto a log. These are ideal for having more control over the maneuvering of burning logs in the fire pit.
While a poker is good for shoving and adjusting the fire in more of a haphazard manner, tongs will give you better precision when it comes to moving burning logs. You can also use them to add fresh logs to the fire without the risks associated with getting too close to the fire pit. Tongs are generally made from steel which allows them to be very sturdy yet lightweight.
This is important so that they aren't cumbersome to use when picking up a weighty log. Like pokers, tongs will have a long shaft so that you can operate them at a safe distance from the fire.
Shovel
A fire pit shovel is used to clean out the ashes once the fire has burnt out. Ashes are able to remain very hot for quite some time after the fire has died away, which is why it's important to use a shovel and not your hands, and also why the shovel will have a long handle to keep any potentially burning ashes away from your skin.
Cleaning the ashes out of your fire pit after use will help to keep it in good condition, and make sure it is always ready for the next time you want to use it. A fire pit shovel will be the perfect size and shape for helping you to scoop up ashes easily, making it a quick and simple task.
Ash Bucket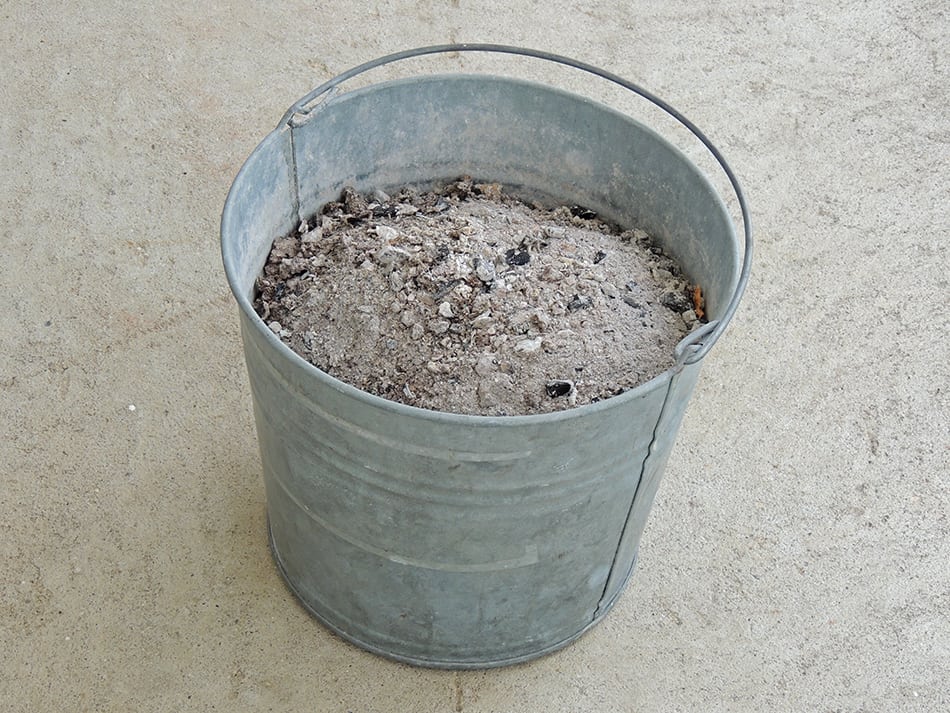 An ash bucket is a bucket made from a non-combustible material such as steel. Often a shovel and ash bucket will come as a set, but if not, you should invest in a separate ash bucket to make cleaning up of your fire pit much easier. Ash buckets are used as a convenient place to store ashes from the fire pit. Most people will keep the ash bucket close to the fire pit so that there is very little effort required when it comes to scooping out the ashes.
If you use your fire pit frequently, you'll want a decent size bucket that will be able to take all of the ashes from at least one fire, which will prevent you from having to run back and forth emptying the bucket.
Many people will add several fires worth of ashes to the bucket before they get around to emptying the bucket, and in this case, it is very helpful if your bucket has a well-fitting lid. This will prevent ashes from blowing around your garden in the event of a breeze or from being spilled out if the bucket gets knocked over.
A good ash bucket will also have a sturdy handle so that you can carry the full bucket to be emptied. Having an ash bucket makes cleaning your fire pit much more convenient and also helps to encourage proper disposal of the ashes.
Skewers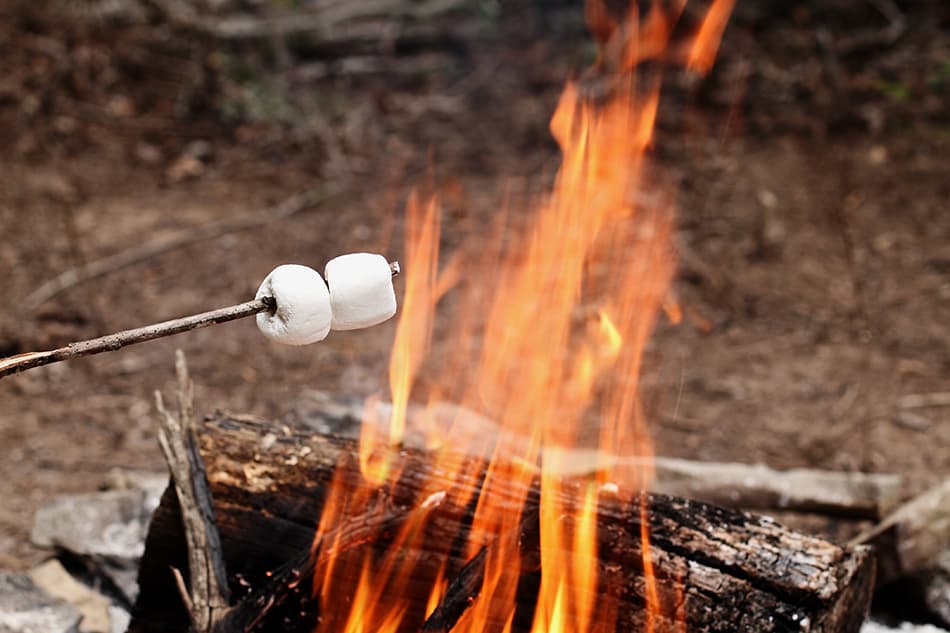 Fire pits are commonly used as a source of heat for keeping people warm outside during the evening, but they also double up as outdoor grills. If you want to toast food on your fire pit, then skewers are essential. These will be long, stainless steel tools that have a sharp end so they can be easily inserted through raw meats or vegetables.
Skewers are popularly used to toast marshmallows or make s'mores, but they are quite a versatile cooking tool and can also be utilized to make different kinds of kebabs. You could load up skewers with chopped meat and roast them over the fire pit, or even make fruit kebabs which can be warmed up over the fire pit and enjoyed with a bowl of ice cream.
Skewers will usually come in a pack, and you can also buy wooden skewers which are suitable for single use. If you do a lot of grilling, then it's wise to invest in metal skewers to reduce waste and help the environment.
Log Rack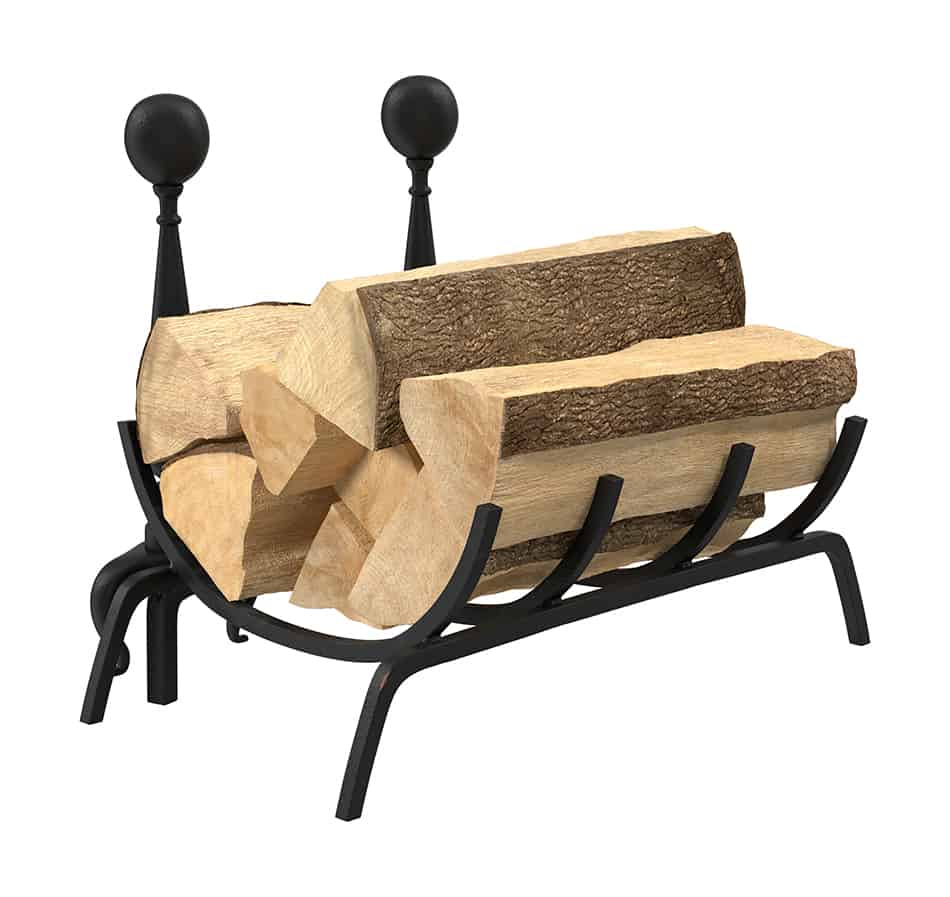 A log rack is a convenient place to store firewood if you have a lot of logs ready for burning. A pile of logs won't look very appealing in your yard, whereas a set of neatly stacked logs on a log rack will look charming and appealing. It will help to keep your yard looking organized, and it also makes grabbing an extra log to throw onto the fire pit easier because the logs will be more accessible.
Log racks come in a huge variety of sizes to suit the needs of the user. If you have the means of cutting your own firewood, then you'll probably have huge amounts of logs and will therefore need a large log rack or multiple racks fixed together.
Grate Grill
To use your fire pit as a grill, the most basic tool to fulfill this purpose is a grate. A grate grill will most commonly be made of stainless steel and can be in the form of a very thick mesh pattern or a slatted grate. You'll need to opt for a grate grill that is the same size and shape as your fire pit or one that is slightly larger so that it can rest on top of your fire pit without falling in and spilling your food.
A grate grill will usually have a long handle protruding from the side, which you can use to pick up and put down the grill without getting dangerously close to the fire.
You can also find grate grills for a fire pit that have fold-out legs, which you can position on the ground so that the grill rests a little way above the fire pit. If you only buy one cooking accessory for your fire pit, then the grate grill would probably be the best option as it is so versatile. You can cook almost anything on a fire pit grill, such as sausages, burgers, kebabs, ribs, chicken wings, fish, jacket potatoes, corn cobs, and even toasted sandwiches.
Pizza Oven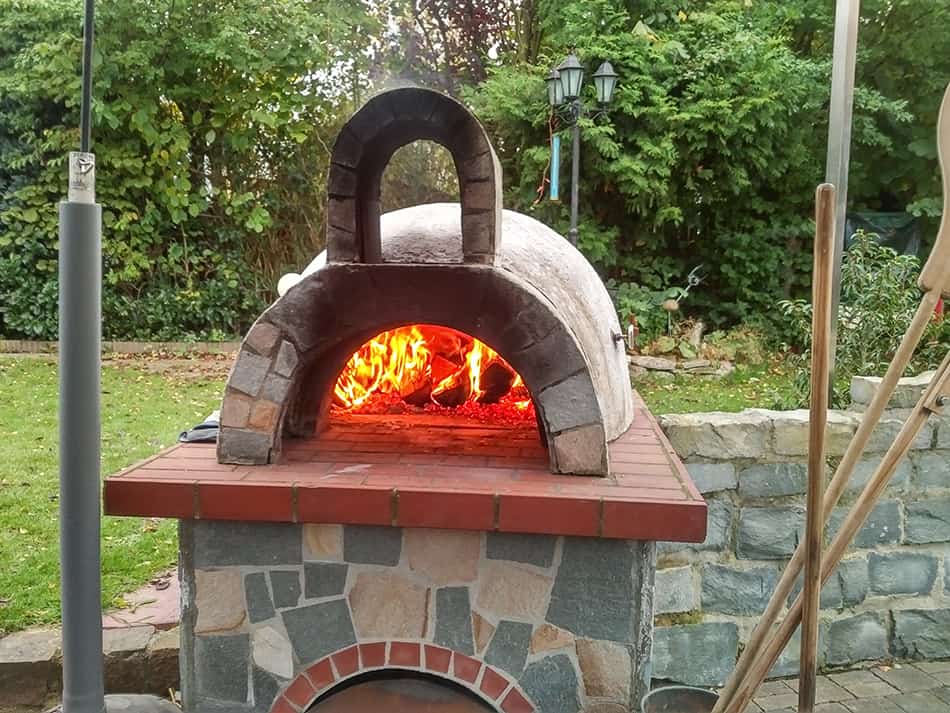 A grill-top pizza oven is a perfect accessory for your fire pit if your family is big fans of homemade pizza. These pizza ovens will sit on top of the fire pit grate and will form an enclosed space with the exception of one side where you would insert your pizza. Pizza ovens for fire pits are generally made from stainless steel and will have a ceramic plate that gives the pizzas a perfectly crisp base.
They work by being heated up from the fire below and then retaining the heat inside and distributing it for even cooking. They are able to cook fresh pizzas in a matter of minutes and are known for producing much more impressive pizzas than you could achieve with your kitchen oven, resulting in a more authentic pizza that resembles something you'd get from an Italian restaurant.
If you do have a pizza oven for your fire pit, you'll also need to get a pizza paddle, which is the tool used to slide the pizzas in and out of the oven. These are like enormous spatulas which support the entire base of the pizza, with a long handle for safe maneuvering.
Tripod Cooking Plate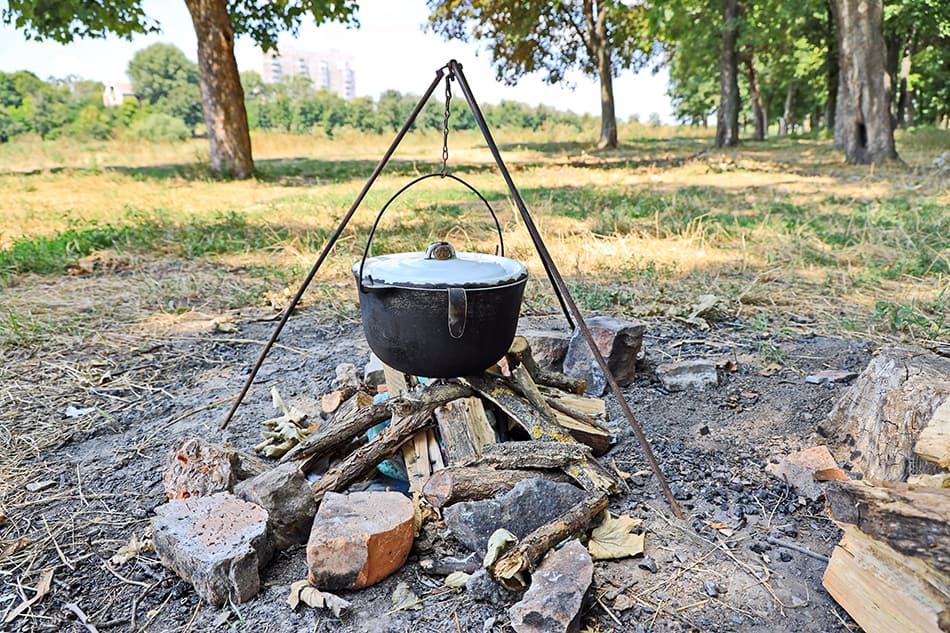 This is a great addition to a fire pit if you have big family grills because it enables even small fire pits to accommodate a good amount of food. Tripod cooking plates are large, flat metal surfaces that have three legs. They are positioned over the top of a fire pit with the tripod legs on the ground, so the fire is beneath the cooking plate and can heat it up.
Unlike a grill grate, a cooking plate distributes the heat for a more evenly cooked result. The flat, solid surface also means you can cook smaller items without the risk of them falling through the grates, such as shrimp and chopped vegetables or meat.
The flat surface is also ideal for cooking pancakes and omelets or grilled cheese sandwiches. These fire pit accessories are easy to keep clean because they can simply be wiped, and many feature fold-down legs for easy storage.
Roasting Oven
A roasting oven for a fire pit is like a flat cooking plate with a rounded lid that can be placed on top to enclose the cooking space. The roasting oven can be positioned directly on top of the grate grill and will produce the same kind of results you'd expect from a grill with a closed lid.
Roasting ovens on fire pits are great for roasting or smoking foods such as joints of meat and fish or vegetables. They will typically be made from stainless steel and have a handle so that you can grab them without having to go near the fire.
BBQ Gloves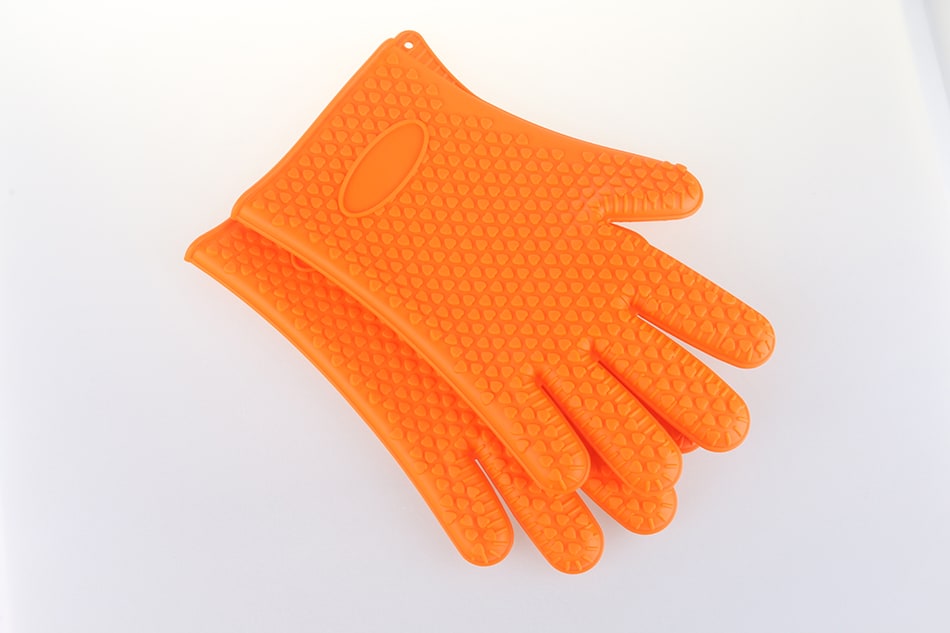 If you use your fire pit for grilling, then fire-proof gloves are a useful accessory to have to keep your hands protected.
Even though most fire pit tools have long handles, some handles will heat up and become too hot to touch, or you could get burning embers shooting off the fire which could reach your hands.
Pit Cover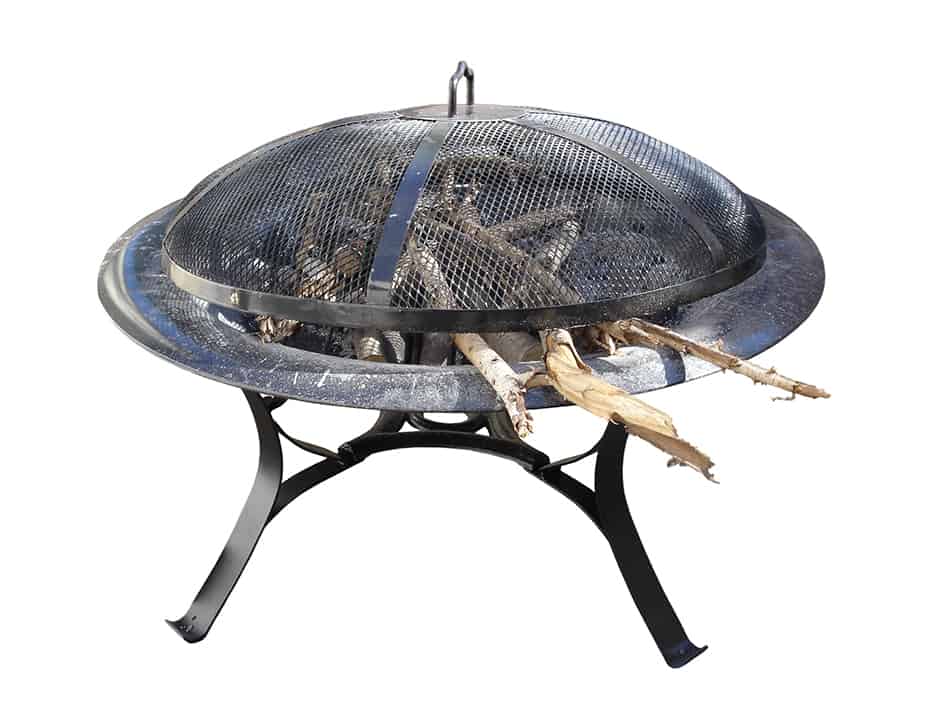 Most fire pits come with a metal mesh cover which gets placed over the pit when it is in use to keep the burning logs contained.
These covers have a tendency to rust very easily, but this doesn't affect their usability, and you shouldn't be tempted to throw the lid away as it can help prevent accidents from happening, such as burning logs falling out of the pit.
Waterproof Cover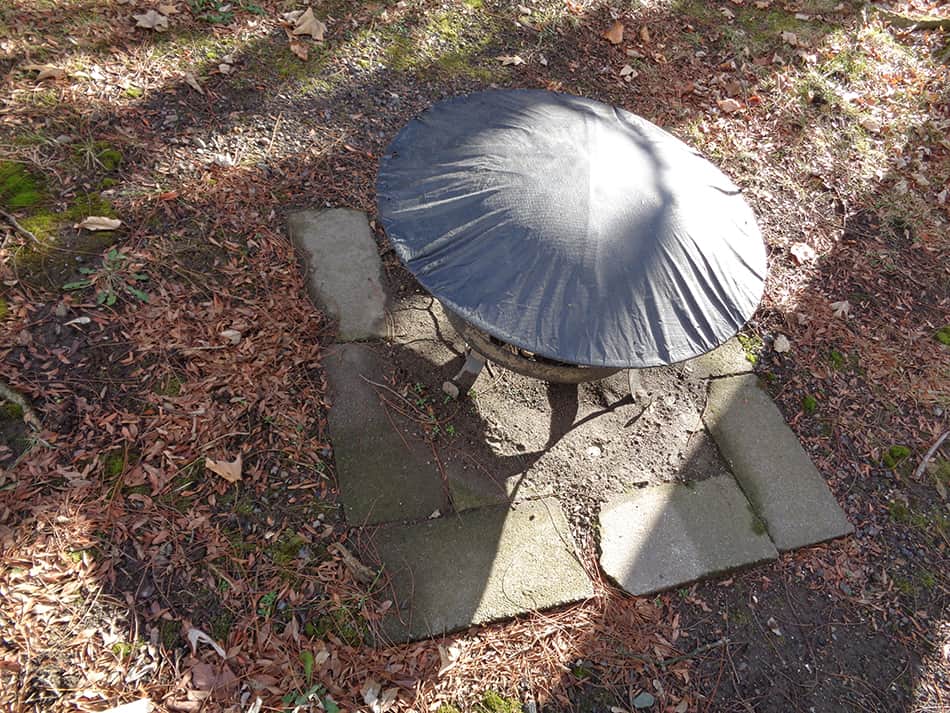 To keep your fire pit in its best condition, you'll need a waterproof cover to protect the pit when it isn't being used unless you'd prefer to store the fire pit away in a shed or garage.
A waterproof cover will protect the fire pit from the elements, and help to slow down rusting, to keep it looking newer for longer.