Matching the right shutter color with your tan siding can have a profound effect on your home's curb appeal. Both subtle and bold shutter colors work well with tan exteriors, but in order to give your home a cohesive and unique appearance, it is important to pick the best shutter color for a tan house.
Whether your tan house is made of brick, vinyl, or stucco, there are many beautiful shutter colors that can transform the overall look of your home and enhance its style. The easiest way to decide on the right shutter color is to take a look at our list of examples with pictures and take advantage of the inspiring ideas to show off the character of your house.
Best Shutter Colors for a Tan House
White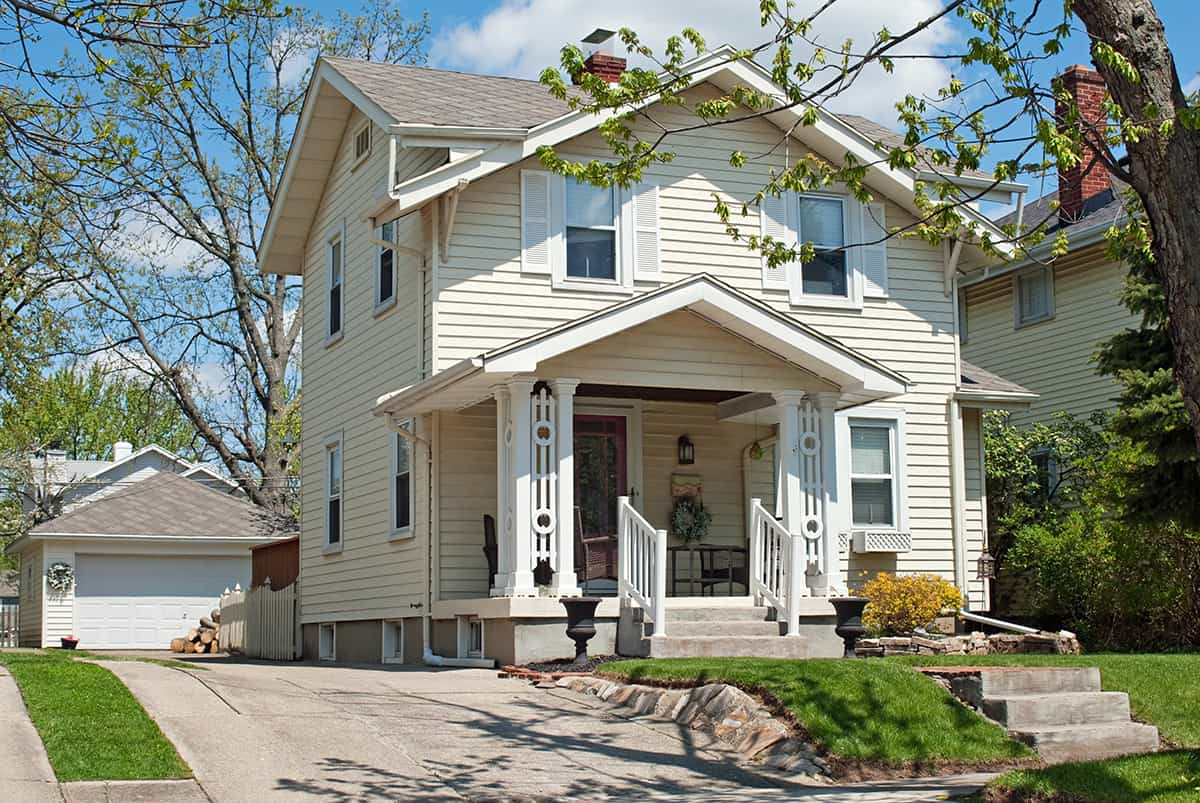 White shutters on a tan house break up the monotonous design and balance out the neutral look. This bright color makes the windows appear larger and stands out on a tan background. In fact, most homeowners prefer using a classic and timeless color for their shutters as white is easy to repaint and match with other accent colors.
No matter which shade of white you opt for, you can really make your tan house stand out using this classic and highly popular color.
See how bright and beautiful these white shutters look on the tan siding. The homeowner has also used white trim to match the shutter color.
Black
Black is a bold move for a tan exterior. However, this shutter color is the best hue to make your home pop in a sophisticated and classy way. One reason why homeowners opt for black shutters is to make their tan siding the focal feature of their neighborhood.
Black is a virtually maintenance-free color as it hides dust and dirt throughout the seasons. Any modern home with tan siding will benefit from black shutters as a way to add spark to the exterior.
Pairing a warm and cool shade together can have a powerful impact. As you can see here, the gray roof with the rich black shutters complement the tan exterior so well that the three colors pop against one another harmoniously. The pairing of black with gray and tan have given this house a cohesive look, which is sure to capture the attention of passersby.
Gray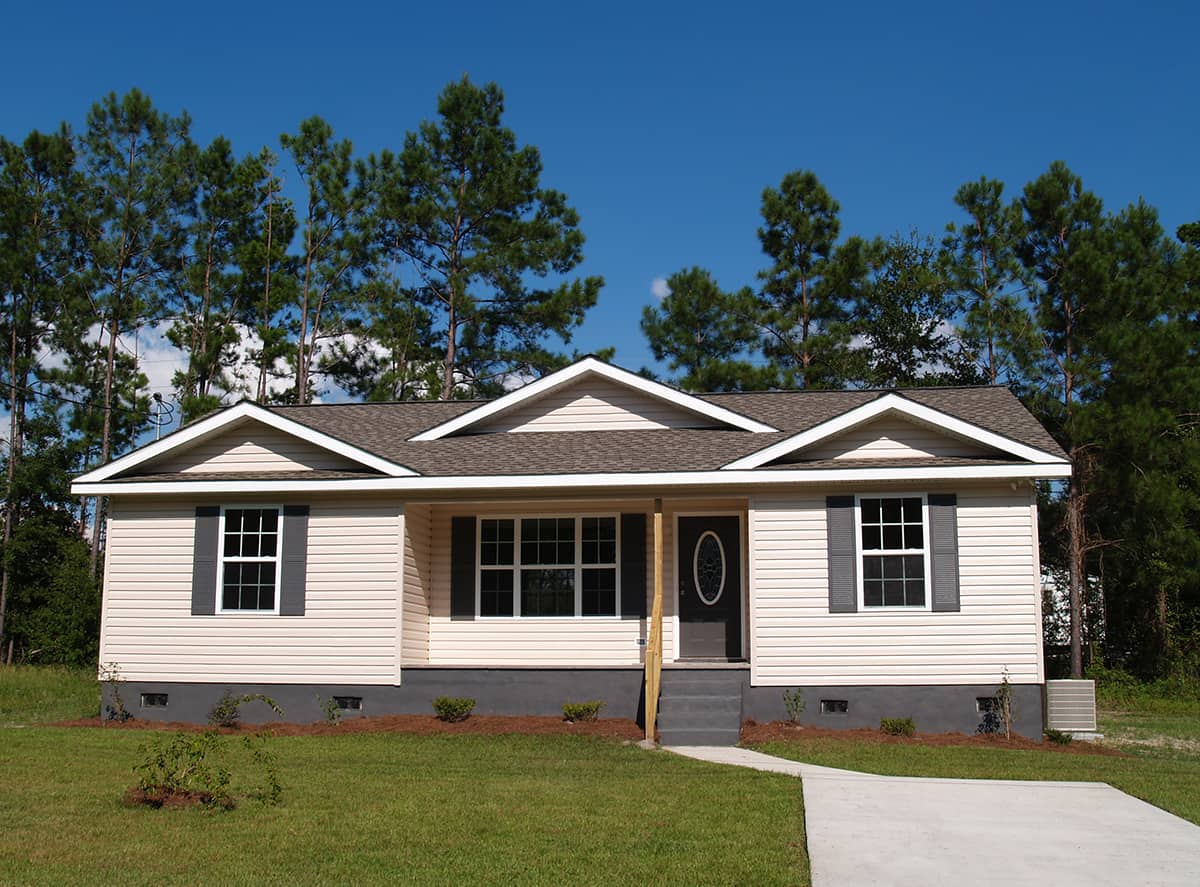 Talking about gray roofs, why not match the shingles with gray shutters with a cool undertone? Whether you choose light, medium, or dark gray shades, they can all pair beautifully with a tan exterior. A dynamic range of gray shutter shades will make your tan house look stunning – regardless of the style or siding material you have chosen for your tan exterior.
For example, this simple-looking house with tan siding features the same shade of gray for the roof as well as the shutters. You can utilize this modern color even if your roof shingles aren't gray as the neutral shade works with any other cool or warm hue. Gray is undeniably a modern and popular shutter color, with little or no maintenance required as it does a good job of hiding dust or dirt.
Greige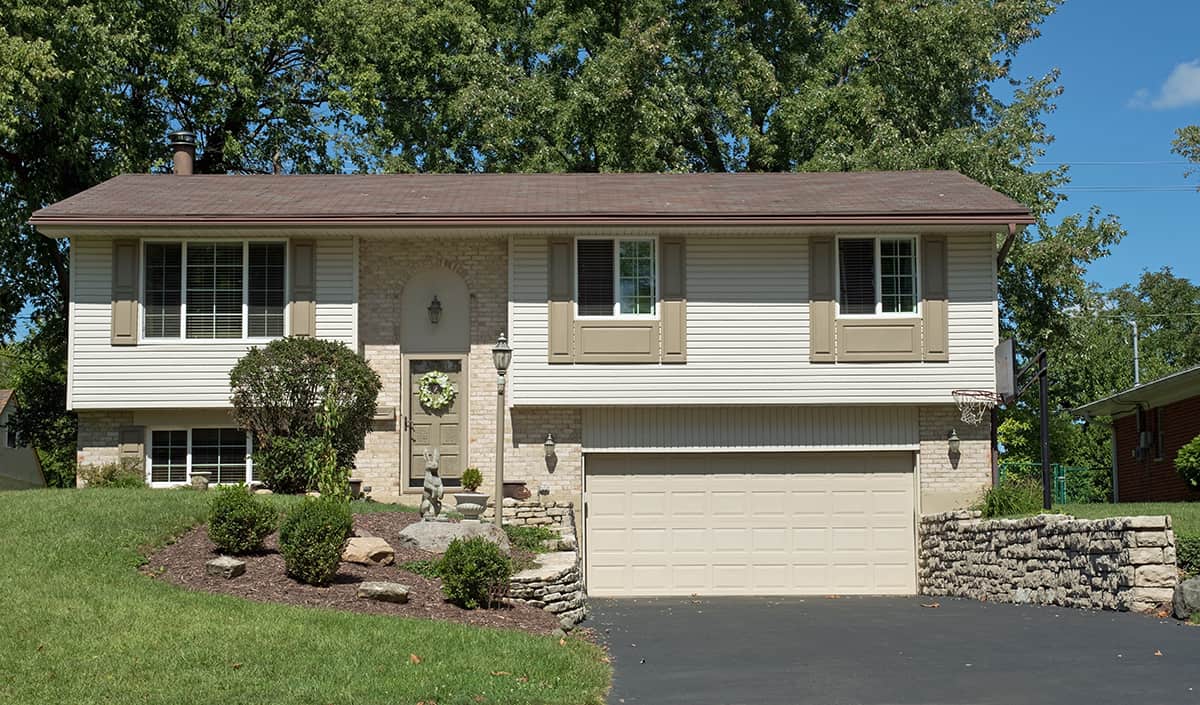 Neutral colors never go out of style. We've already mentioned gray as the ideal shutter color, but how about a blend of gray and beige: greige. This popular shutter color can match any siding including tan. Greige is a neutral hue that looks neat and clean next to white accent colors and trim. Since this color is neither cool nor warm, it can enhance the curb appeal of a tan house as shown here.
Most tan homes usually have additional natural elements to complement greige shutters. For example, brick, clapboard or stone veneers in gray or beige will go nicely with the shutters. You may choose white for the entry doors in order to break up the design.
Brown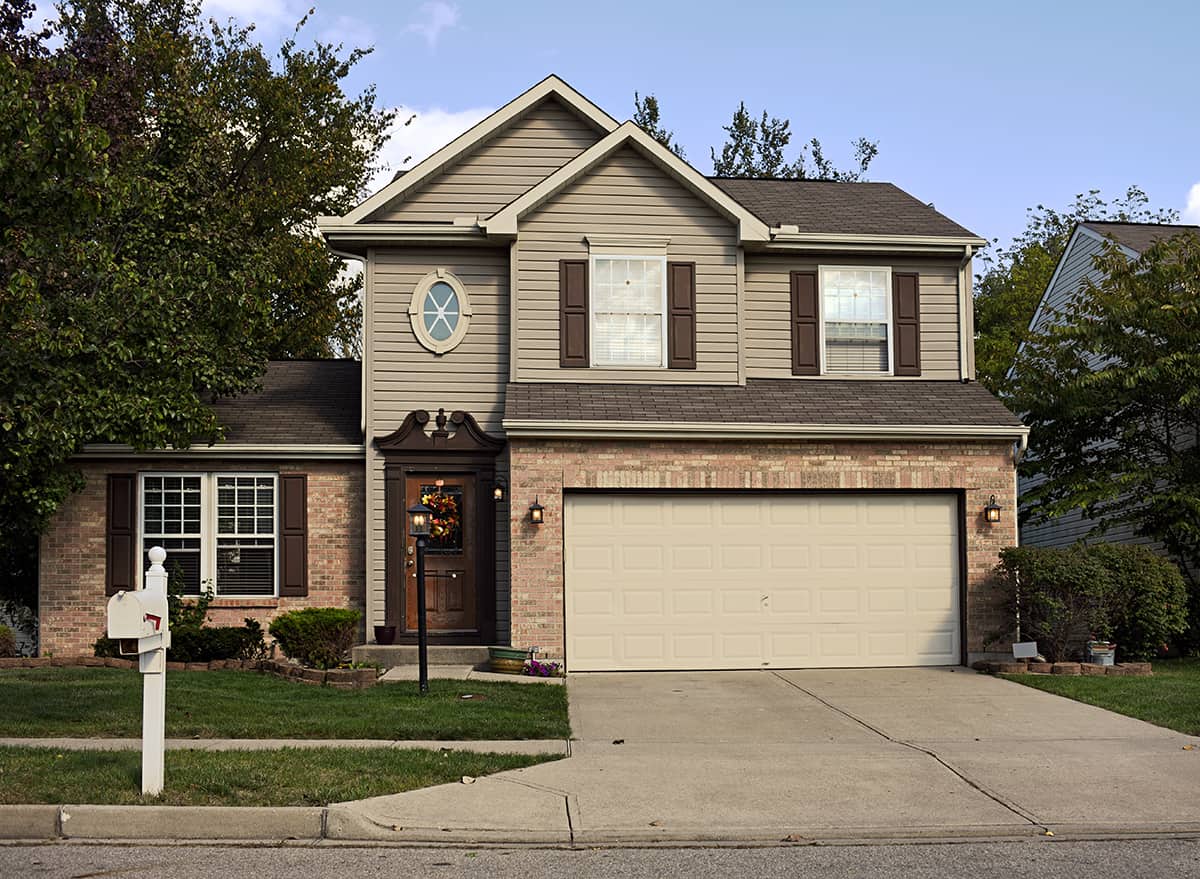 Another easy way to transform the exterior of your tan house is to choose a subtle color scheme like brown. Just like other neutral hues, this earthy color goes perfectly with tan as they are from the same color family. You may choose a few shades darker to make your brown shutters stand out against the light background.
While the combination of brown and tan won't make your exterior pop, the tranquil feel it emits will blend beautifully with the architecture and style of a Suburban house just like the one shown here. We love the stone veneers on this tan house with the accent pieces that make the brown shutters blend in with the rest of the design.
Beige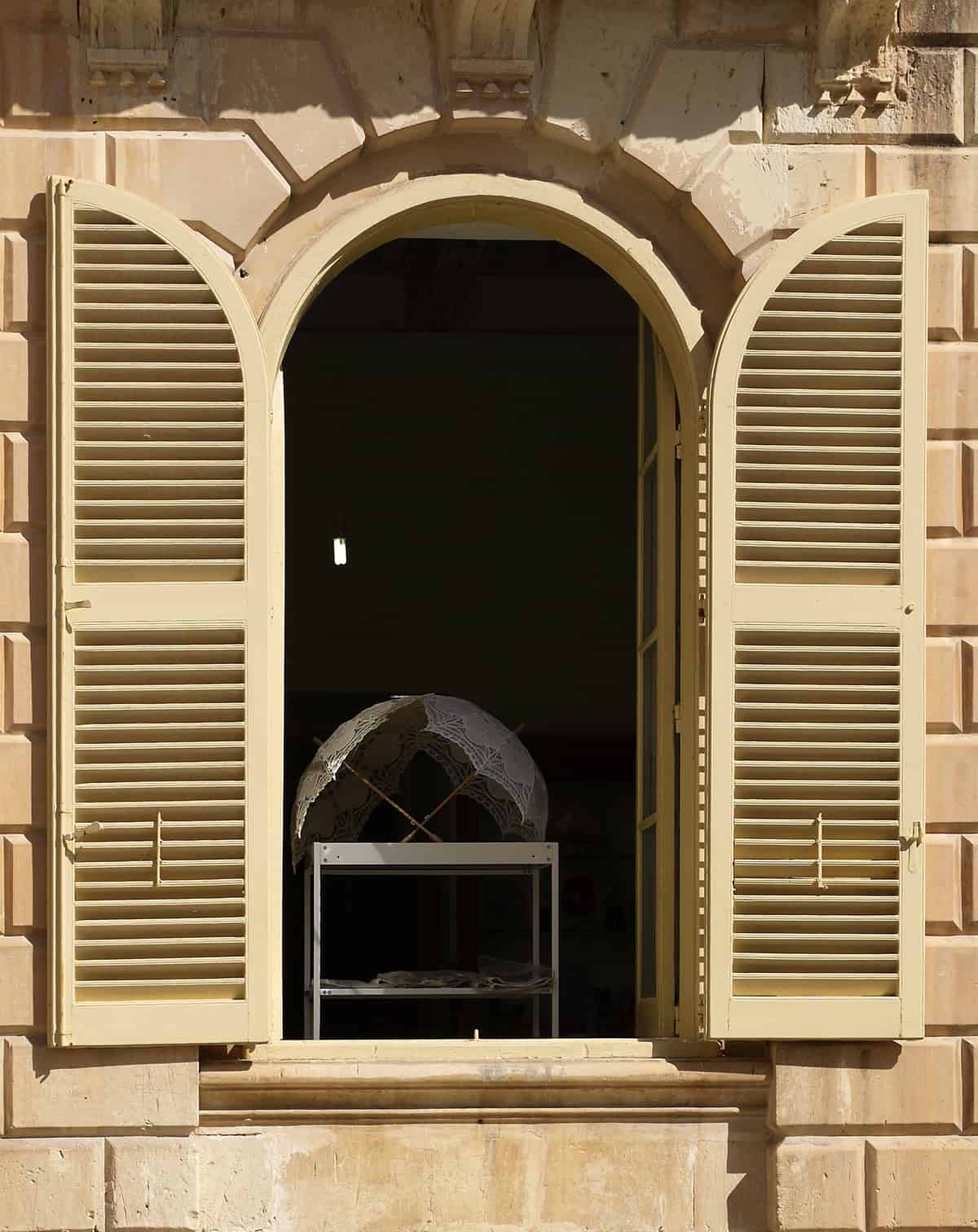 Another warm color for shutters on a tan house is beige. This classic hue goes with almost any siding material and comes in a range of tones including cream and taupe. If your tan house has a light undertone, a good rule of thumb is to go one shade darker for beige shutters and vice versa.
Beige is a great color to complement tan siding, especially if you choose a darker shade that leans towards brown. Once you've decided on the right shade of beige for your shutters, it is time to think about the color of your front door and other accent pieces.
To create a sense of grandeur, go for a brown or white front door. Even a naturally stained wooden door will look stunning next to your beige shutters and tan siding. Beige has a warm, yellow undertone that also complements dark blue and purple, so if you want to attract visitors to your home, pick any of these colors for your front door and shutters.
Red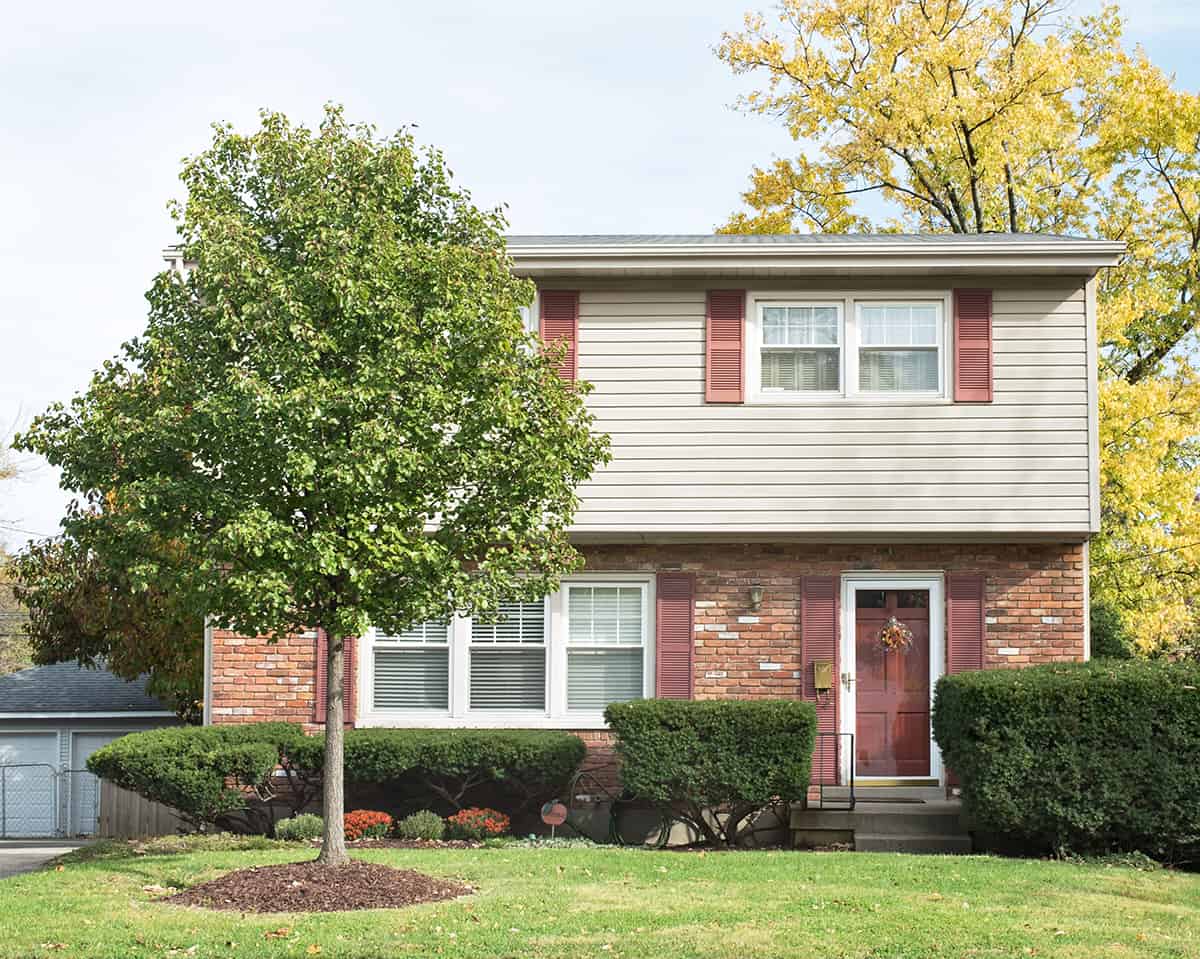 Now how about a daring and bold color that is sure to make a statement? Any shade of red can make your tan house pop with color, especially if you pair it with neutral trims. For brick homes with tan siding, it makes sense to opt for red shutters and a matching front door. Just like you can see here, the red shutters go perfectly with the brick exterior and tan siding.
Green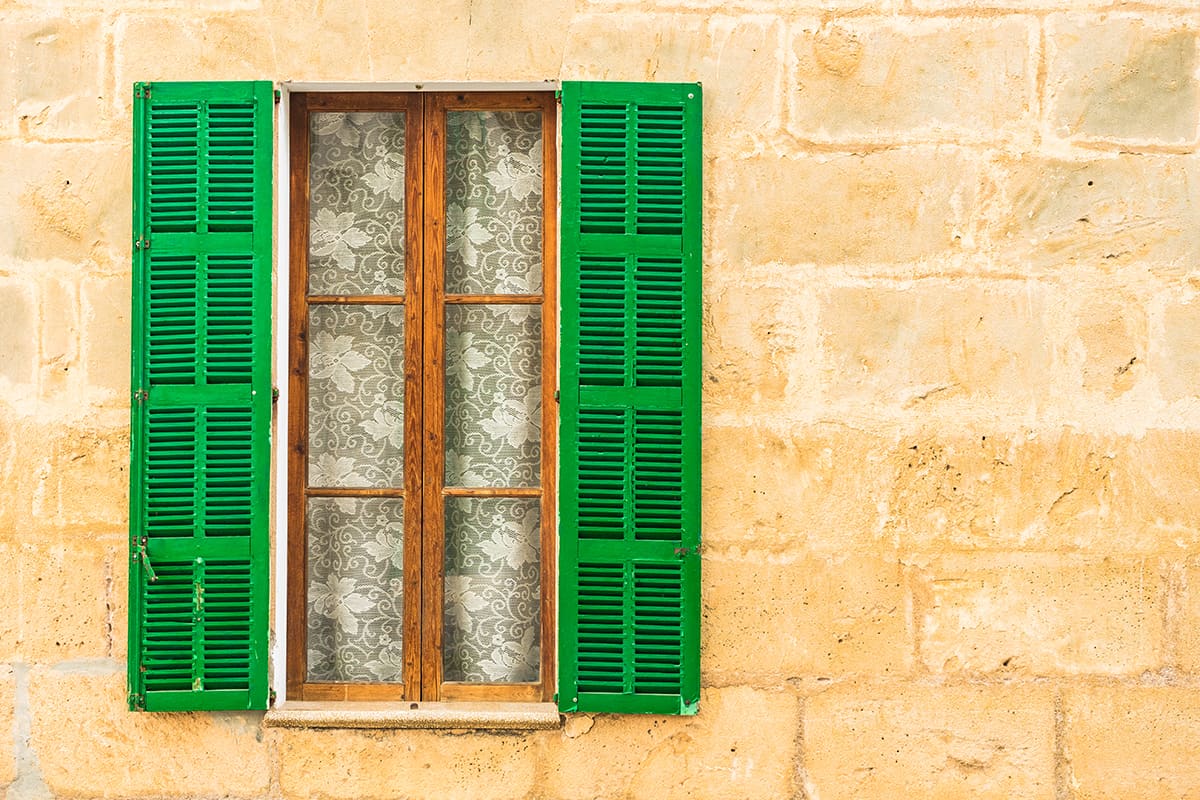 Earthy, natural color palettes are universally the most popular combinations. Tan and green are no exceptions in this case. In terms of which green shade you should choose to pair with your tan siding, that depends on your home's particular style.
For example, if you have a Mediterranean or Tuscan-style tan house, you can't go wrong with a bright shade of apple green shutters. Green is a great color to showcase your personality as well as bring out the character of your home.
There are various other shades of green that can also be paired with tan siding. Light or dark shades of green next to tan color can create a serene and soothing vibe around your traditional-style home. After all, who doesn't want to blend their exterior with the surrounding nature?
Blue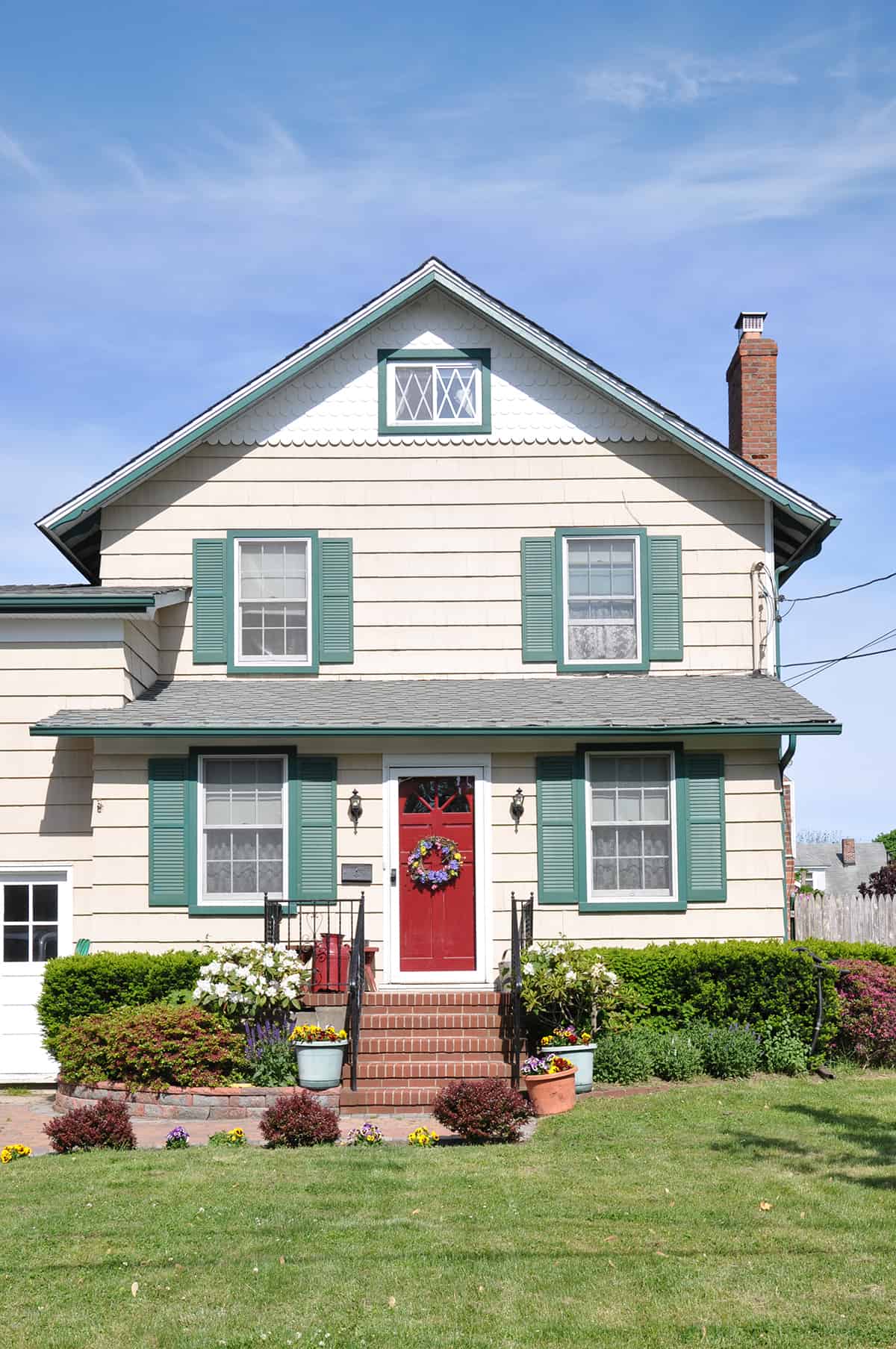 Another nature-inspired shutter color for a tan house is blue. This is one of the most desirable colors that homeowners pick for their tan exteriors as blue goes with any other neutral hue. A deep shade of blue sitting next to your tan siding is a beautiful way to express your style while creating a classic look.
Just imagine how relaxing a tan house with blue shutters can look with a coastal design that's becoming very popular these days. Whether you prefer a light or dark shade of blue for the shutters, it is important to also pick the right trim and front door colors that go with blue and tan. One idea is to choose a red front door as a contrasting color to blue and tan.
Should the Shutter Color Match My Front Door and Trim?
While it's true that shutters should coordinate well with your home's other exterior colors, they don't have to necessarily be the same color as your front door and trims. One option is to use a darker or lighter shade for your shutters in order to avoid the risk of clashing with the siding.
Alternatively, you may use the same shutter color for your front door for a cohesive design. This way, your trims, and shutters will be the focal point that draws the eye to the accent features of the exterior.
So the answer to the above question is no, your shutter color doesn't have to match the front door and trim, but if you want to make your tan home stand out in your street, go for a shade lighter or darker for your trims.