If you have sliding glass doors in your home, then chances are you're going to want to use some window dressings with them. Curtains tend to be the easiest and most stylish option since they can easily be draped to the side when not in use.
You can buy blinds for sliding doors, but these are typically more complex to use and won't look as homely as curtains. Here we investigate how many curtain panels you will need for a sliding glass door, as well as the measurements you should be looking for.
Benefits of Curtains at Sliding Glass Doors
Privacy
Sliding glass doors are popular at the back of residential properties, where you can benefit from a wide-open view of your yard without feeling like you are on display for the whole street to see.
However, if you have neighbors who have windows overlooking your home, then you might want to have curtains at your glass doors to create some privacy. Curtains are ideal for this because they completely restrict the view into your home from people outside.
Block Light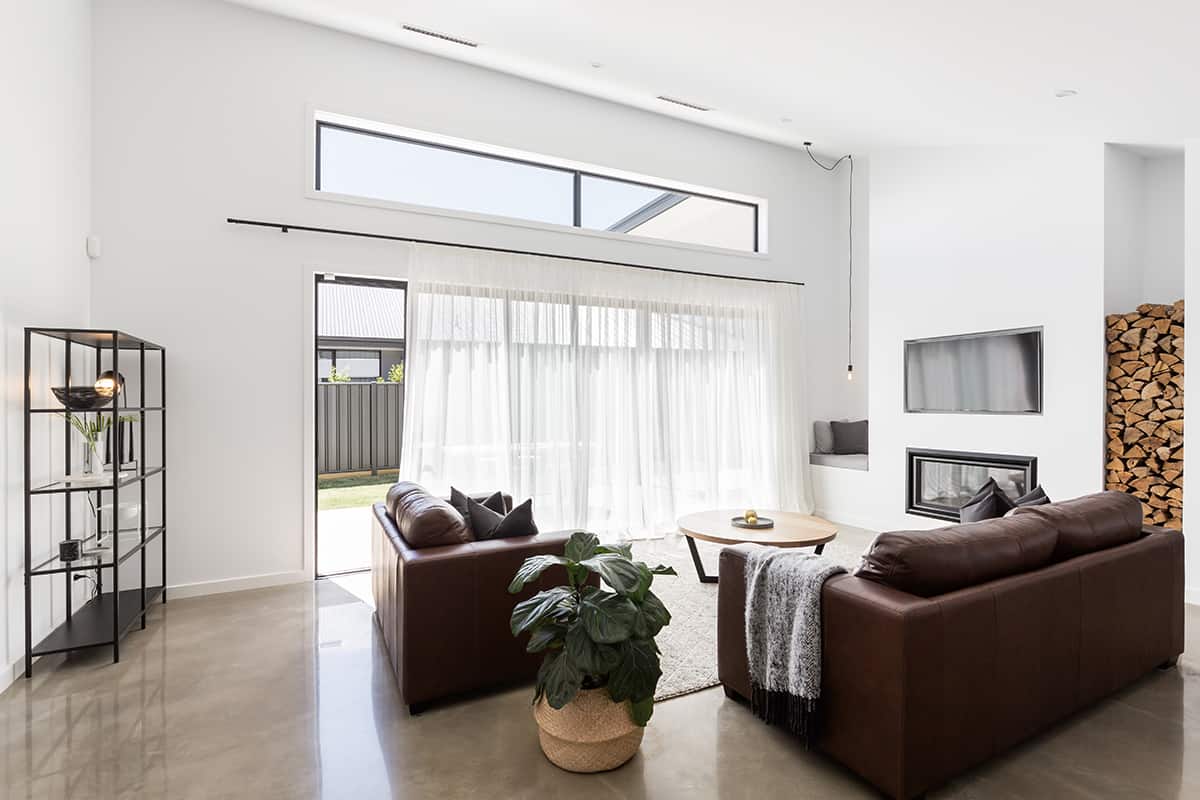 Glass doors allow light to stream through into your home, making a room feel brighter and more spacious. However, strong sunlight isn't always what you want in a room. For example, it can cause glare on a computer screen while you are trying to work or on a television when you want to relax and watch TV.
Lots of light can also make your room feel hot and sweaty during the warmer months, creating an uncomfortable atmosphere for you and the other inhabitants of the home. Curtains are great for these scenarios because they can block light simply by closing them.
You can opt for thin cotton curtains if you want to be able to reduce the amount of light without making the room completely dark, or you could choose blackout curtains if you want to be able to entirely block out any hint of light in a room. For example, if you want to take a nap.
Style
Glass doors can be made to look more homely by the use of curtain panels. Soft furnishings are able to create a greater level of comfort in a home, which works well with sliding glass doors that can look quite bare.
Choose curtains in a fabric and design that accurately represents your style and a color that coordinates nicely with your decor to achieve a cohesive and consistent look that elevates the overall appearance of the room.
Curtain Panels for Average Size Sliding Glass Doors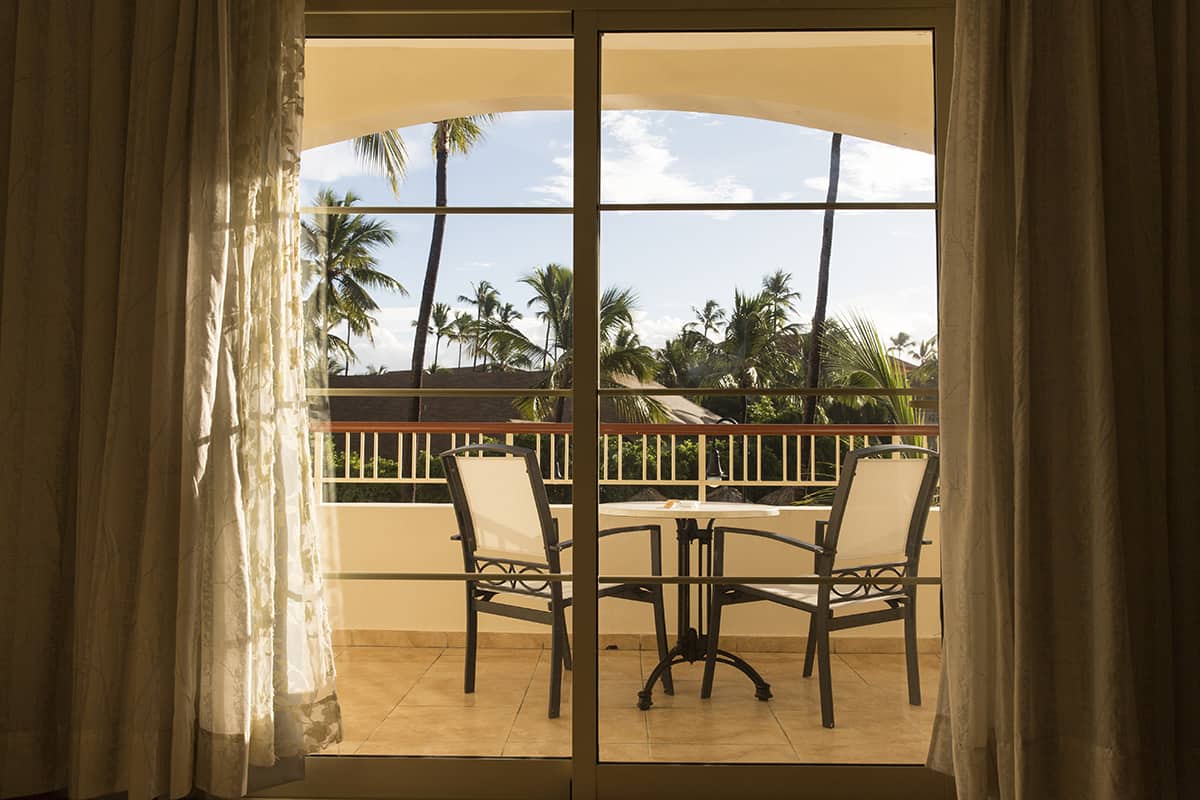 The average size of a sliding glass door is 5 or 6 feet in width. This means that a curtain rod will be between 6 and 9 feet long to fit over the top of the sliding doors and allow for overhang on either side. Curtain rods of this length will affix to a wall with the use of three brackets; one bracket near either end and one bracket fitted centrally.
The central bracket on a curtain rod of this length is essential to maintain its stability and ensure it doesn't bend or collapse under the weight of curtains, but it does mean that you will need at least two panels of curtains for them to be functional.
This is because a curtain panel cannot move past the middle bracket, so you will need one panel on the left side, which closes to meet the middle bracket, and one panel on the right side that closes to meet the middle bracket.
The result of this will be a set of curtain panels that are able to close properly in order to block out light and create privacy.
Curtain Panels for Small Sliding Glass Doors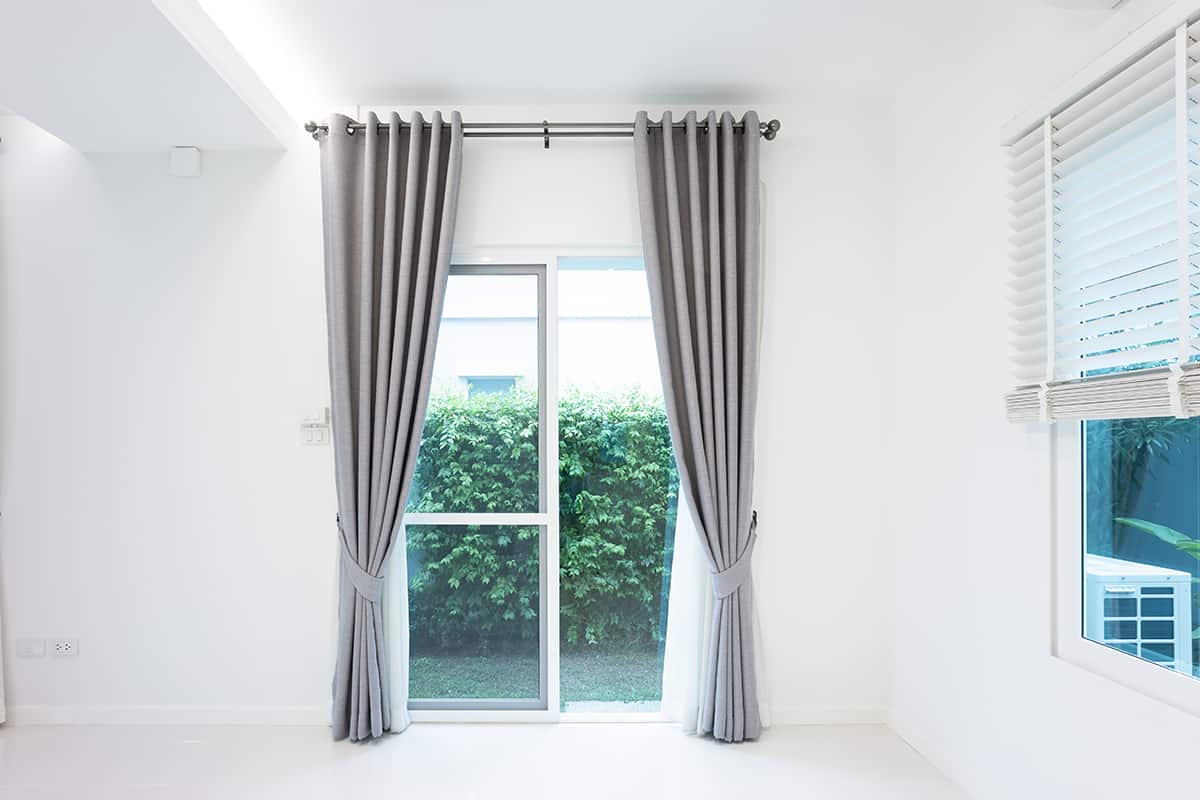 If you have sliding glass doors with a small width measurement, then you may be able to get away with just one curtain panel. This will work with any curtain rod that does not have a central bracket and instead only has two brackets in total, one at either end.
Since there will be no middle bracket preventing a curtain panel from being closed across the whole width of the curtain rod, a single panel will suffice. When in an open position, a single panel draped to one side of the sliding doors can look quite effective if you are creating a laid-back, bohemian style.
Curtain Panels for Large Sliding Glass Doors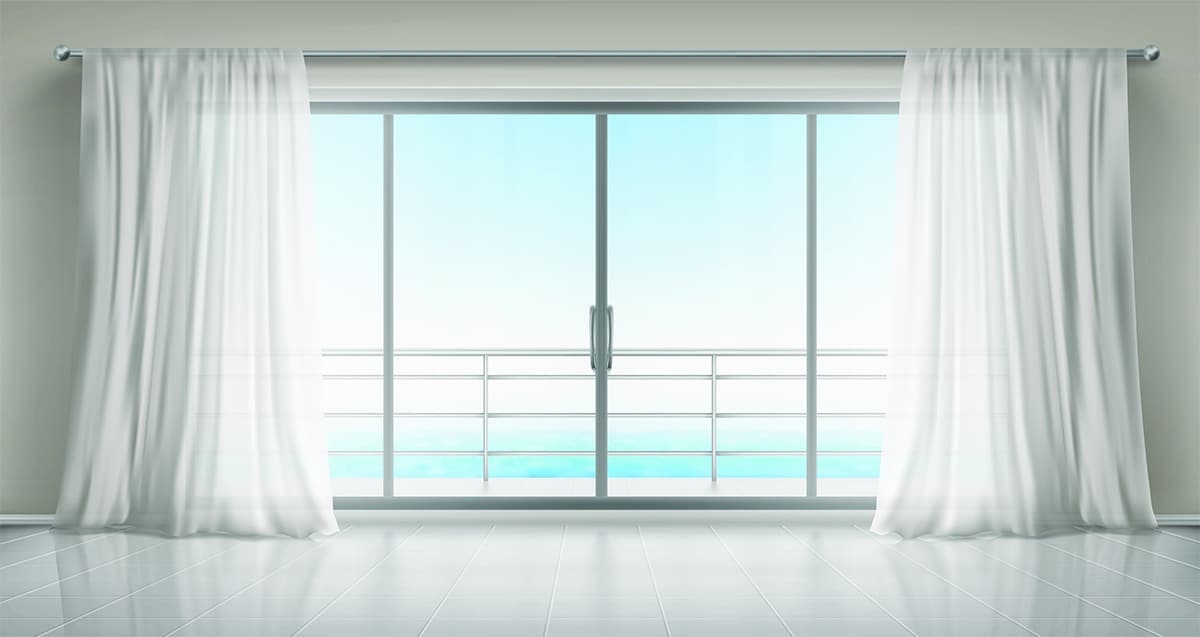 If you have sliding glass doors that are extra wide, then you will still only need two curtain panels, but these will need to have oversized widths in order to ensure that they can fully close across the whole width of the doors.
Measuring for Sliding Door Curtain Panels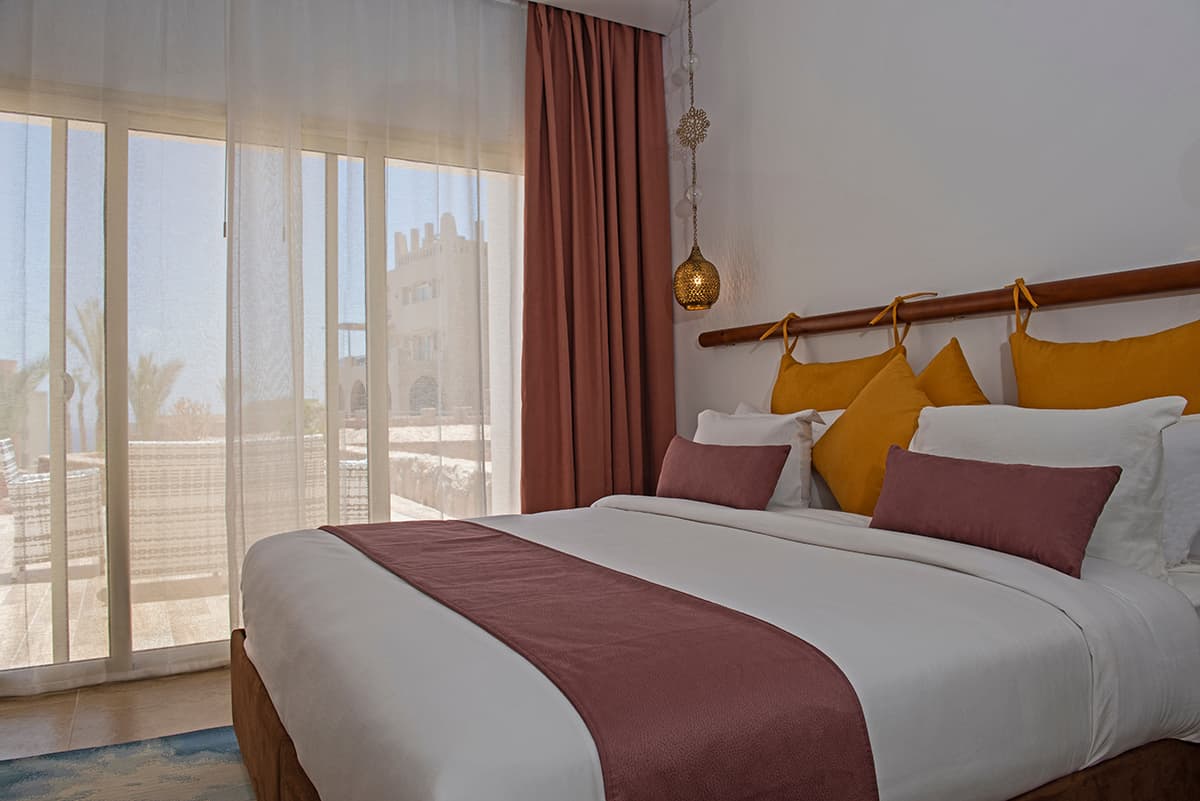 To find out what size curtain panels you need to buy, you will need to measure your sliding glass doors. First, measure the height. If your curtain rod is already installed, measure the drop, which is the distance from the rod to the floor.
If the curtain rod is not yet installed, measure the height of the sliding doors and add four inches to account for installing the rod at the ideal height. The final figure is the length measurement of curtain panels you will need to buy. Typically, this will be 84 inches or 96 inches.
Next, measure the total width of the sliding doors and add 12 inches if you want a small overhang of 6 inches at either side or add 24 inches if you want a more generous overhang.
Now divide your number by two, and this will tell you how wide each curtain panel needs to be at a minimum. For example, if your sliding doors are 80 inches wide, and you want to have a generous overhang, add 24 inches; that will give you 104 inches.
Now divide this by 2, giving you 52 inches. This means each panel needs to be at least 52 inches wide or wider if you want a really full look.