A storm door, also known as a screen door in warmer climates, serves the purpose of letting light and ventilation into the home while blocking out insects or bad weather.
The fact that this door is more for functional use rather than aesthetic use means that it often gets forgotten about when designing the overall look of a home's exterior. However, incorporating the color of a storm door into the style of a house will give it a much more appealing look.
Here we look at whether a storm door should match the front door color and how you can coordinate the storm door in the most stylish way.
Here is a quick answer.
The storm door can match the front door color as an intentional part of your front door rather than an add-on. But the storm door can be different and coordinate with the front door color.
Matching Your Storm Door and Front Door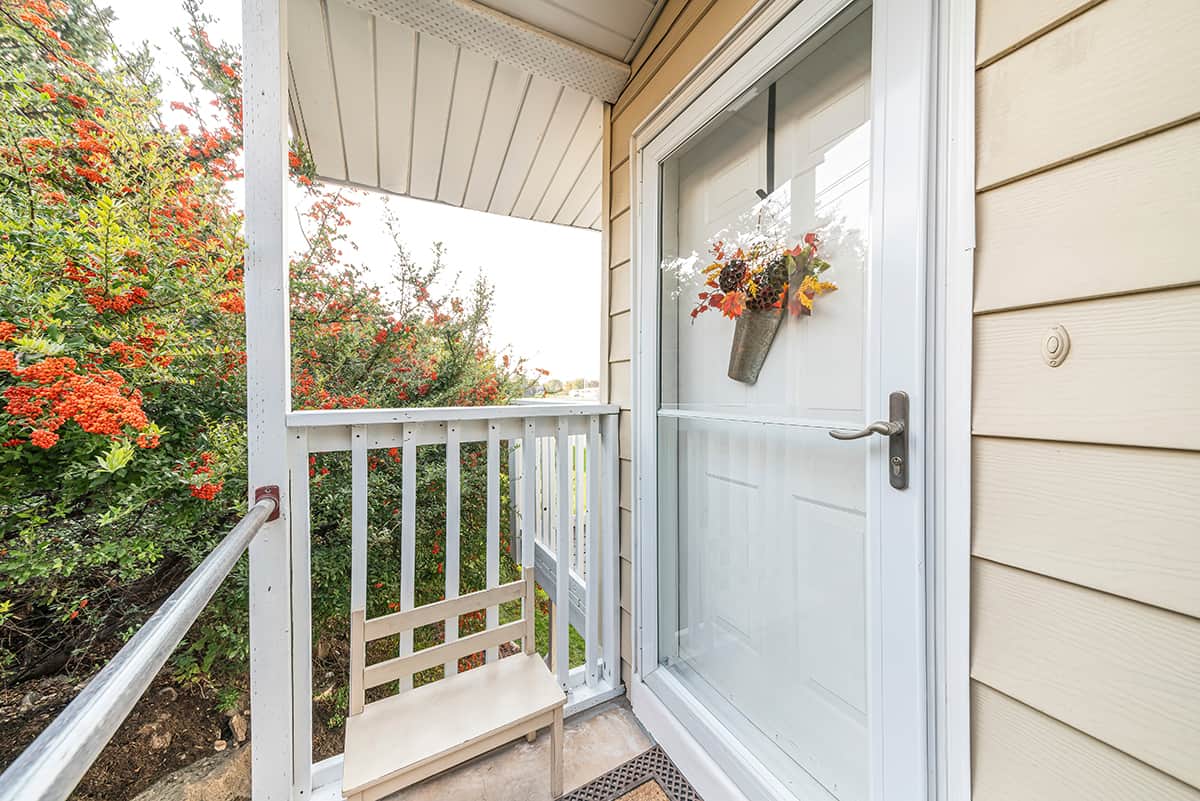 The way that the exterior of a property looks is really important, especially when it comes to selling a home. Potential buyers are much more likely to want to go inside if the house looks appealing from the outside, and starting out on a high note with a good impression always helps a viewing go well.
Even if you're not planning on selling your home in the near future, making the exterior of your house look stylish and welcoming will give you a warm feeling each time you return home and mean that you have a property you can be proud of. It also helps to make a good impression amongst neighbors and any visitors who come to the front door.
Most homes will have a color palette of three colors for the exterior, and this is something designers recommend you stick to. The main color in the color palette will be the color of your siding, while the secondary color will be the color of your trim, which has the purpose of framing the siding. The third and final color is the accent color, and this is usually used for a front door and the garage door.
When it comes to a storm door, it can be confusing knowing which of your three-color palette colors is going to be best, but actually, the fact is that any of your colors will work well. The color of your front door and storm door do not need to match, but this is a look that can help to make your storm door look more like an intentional part of your front door rather than an add-on.
It can also make your front door stand out more and make more of an impact. For example, you might have painted your front door red to stand out against your pale blue siding. However, if you have a white storm door obstructing the view of the front door, then you are only going to see a small flash of red from the outside rather than getting the full impact of the red door.
In this instance, you should consider painting your storm door in the same shade of red because it will help the door blend into the front door, making the two doors seem more like one unit.
It will also mean you get the full hit of red so that your color palette feels balanced. However, there is nothing to say your front door and your storm door absolutely have to match, and there are ways that you can make the exterior of your house look stylish without matching the color of both of these doors.
Coordinating Your Storm Door and Front Door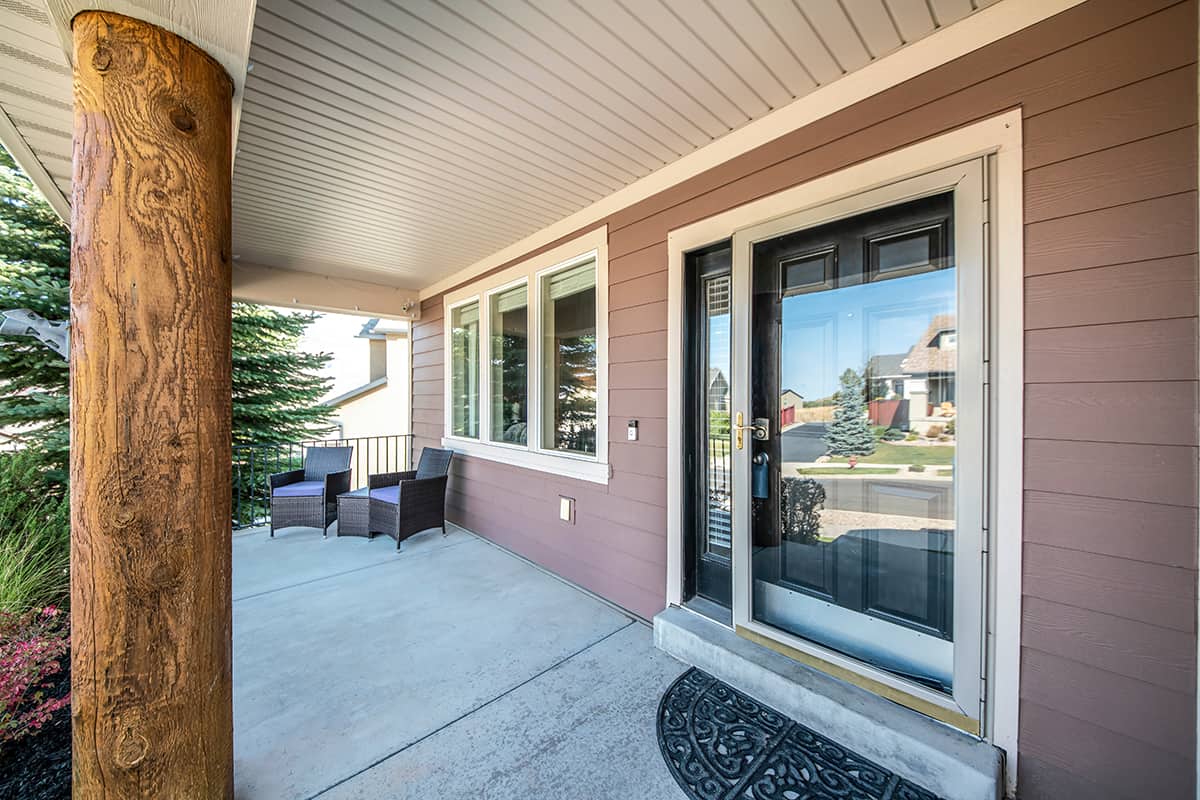 You might decide that you don't want to match your storm door color to your front door color, and instead, you can choose to coordinate the storm door with the rest of the home's exterior.
Commonly people will paint the storm door in the same color as the trim on the house, and this can work well to ensure a cohesive look without painting the door in the same shade as the front door.
While the color of the trim has the job of framing the color of the siding, the same color can be used on the storm door to frame the color of the front door.
If your trim is white, then your storm door can also be painted white, and it won't look like it is out of place because it will coordinate with the house's color scheme.
One thing to bear in mind with this is that painting the storm door a different color to the front door is going to make it stand out as more of a separate entity from the front door, especially if your front door and trim are contrasting shades.
If you aren't a fan of the look of your storm door, then painting it in the same color as the front door is going to make it blend in better so it won't be seen as so much of a feature.
Another way you can coordinate the color of your storm door to your house is to paint it the same color as the siding of the property. This will result in a style that is consistent and cohesive; however, if your siding color is a strong shade, then the end look can be quite overwhelming.
This is a better option for homes that have pale or neutral-colored siding, such as light gray with white trim, and a light gray painted storm door will blend in seamlessly without creating an overbearing look.
On the other hand, if your siding is a bright shade of teal, then also having a storm door in teal can be too much, and in this case, it would look better painted in a color that matches the trim or the front door.
Do You Have to Paint a Storm Door?
Storm doors typically come in neutral colors when you buy them new. Ordinarily, when you are shopping for a new front door, you can expect to find options in white, gray, black, silver, and gold. Since storm doors are made from metal, they can have a metallic finish, which could match other metallic features on your home, such as doorknobs, mailboxes, or house numbers.
If you are buying a new storm door and considering which color it should be in relation to the rest of your house, then you might be limited by the colors available from the manufacturers. You could paint a new storm door to match the rest of your house exterior, but this is something many people won't want to do because it creates an unnecessary job when the door looks brand new.
There is nothing to say you have to paint your storm door, especially if it is brand new. If you don't plan to paint your storm door in the immediate future, then choose a color that is close to one of the colors in your color palette, or choose a neutral color.
If the trim on your home is painted white or black, then this will be easy to match because you can buy a new storm door in white or black.
However, if the color palette for your home's exterior is more unusual, then finding a storm door to match can present more of a challenge. In this case, choose a neutral color that isn't going to cause a conflict with any of your existing colors, such as beige, white, or gray.
You can also add other exterior elements to your property to help a storm door blend in, even when the color doesn't match your color scheme.
For example, if your house uses blue, gray, and red as your color scheme, and you have opted for a black screen door, you can help this to look like it fits in by adding some black plant pots to either side of your front door, or a black house number.
Can You Paint the Screen on a Screen Door?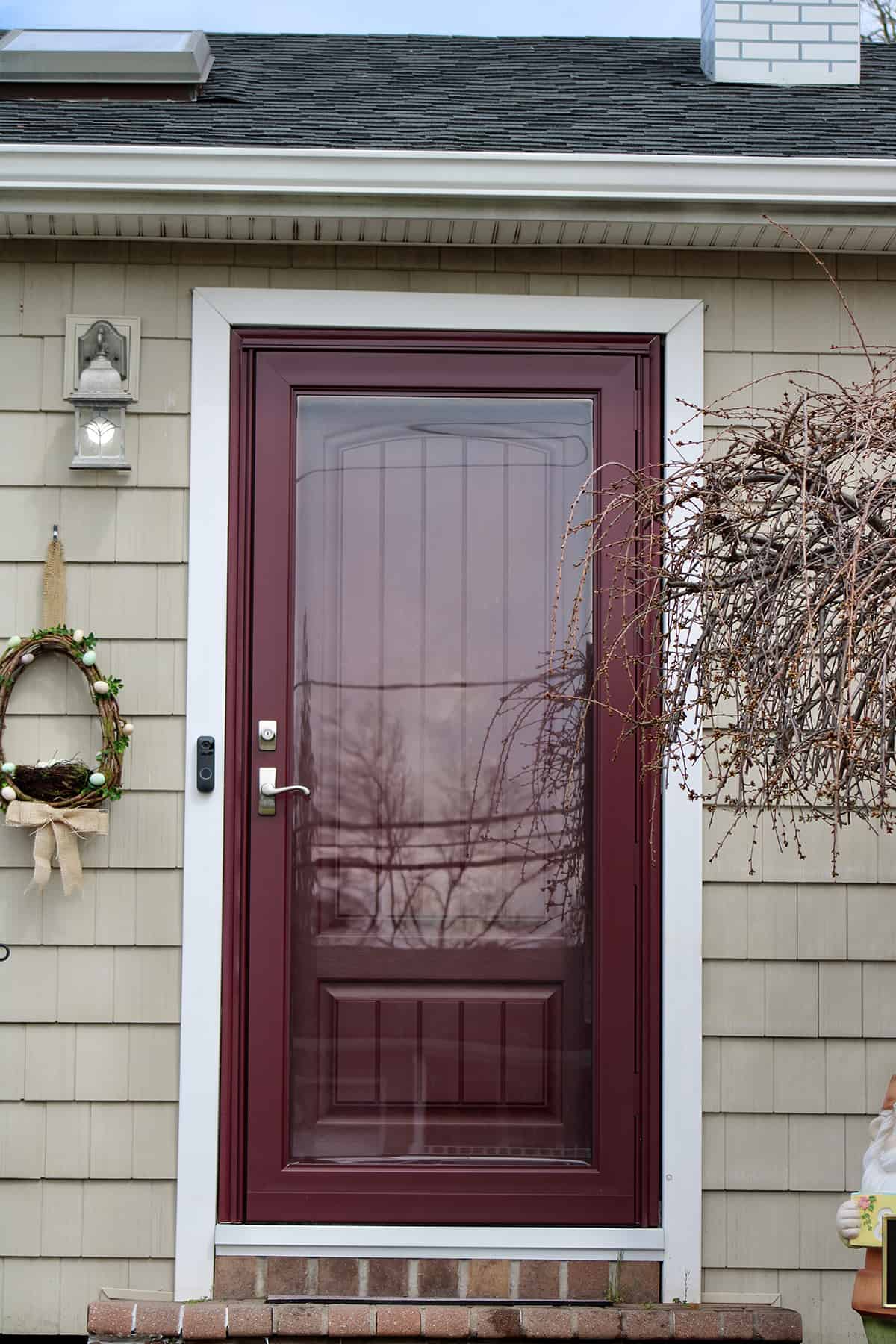 The screen on a screen door is usually made from a type of metal mesh that allows air to flow through but stops flying insects from getting into the home.
The mesh isn't something that typically is painted, but it can be painted if this is something you are interested in. You might want to paint the mesh so that it matches the other exterior decor colors you have chosen, or you might find that painting it is a good option if the mesh has started to rust.
If you want to paint the mesh, then the best paint to use is an exterior paint designed to be used on metal, and it needs to be applied in an aerosol spray can. Using a paintbrush or roller won't work because the paint will drip or stick to itself to create solid blocks amongst the mesh where small gaps need to be.
Spray paint will work much better if you can spray the paint on in a thin mist so that there is enough paint to grip the mesh without it creating a solid screen of paint.