The Far East, in particular East Asia, has captured our imagination and inspired us with its elegant and ethnic interior design elements for thousands of years.
The Asian style of interior design has plenty to offer and captivate us, so no wonder most of us like to inject some eastern promise into our interiors.
If you are thinking of redecorating your home and need a little inspiration, consider an oriental style room decor to create a calming and restful atmosphere.
But an Asian-style room is much more than just adding a few decorative items. It takes careful planning and precision to create harmony and balance.
What is Oriental Style Interior Design?
Asian style interior design comprises different styles that range from Chinese, Vietnamese, and Indian to Japanese themes. It is dominated by centuries-old Asian influences from the Far East, with mesmerizing elements of both traditional and contemporary designs.
The oriental style interiors draw on Asia's rich history and blend it with a touch of glamor. In fact, no room looks the same in an oriental-themed house. A mix of Eastern elements with unique modern additions works very well in such interiors.
But the main principle in Chinese-style interior spaces is to fill the room with harmony, color, and fine crafts. Asian style design is synonymous with floral motifs and prints. A statement wall in vibrant color, for example, teamed with soft furnishings fits this style perfectly and gives it a modern edge.
Other important features of Asian-style interior design include bamboo bedding and wooden furniture, which can be paired with bold colored accents for greater effect.
Need more brilliant ideas? You've come to the right place. The following is a list of 13 examples with pictures to help you decorate your interiors in the Oriental style.
1. Create A Natural Backdrop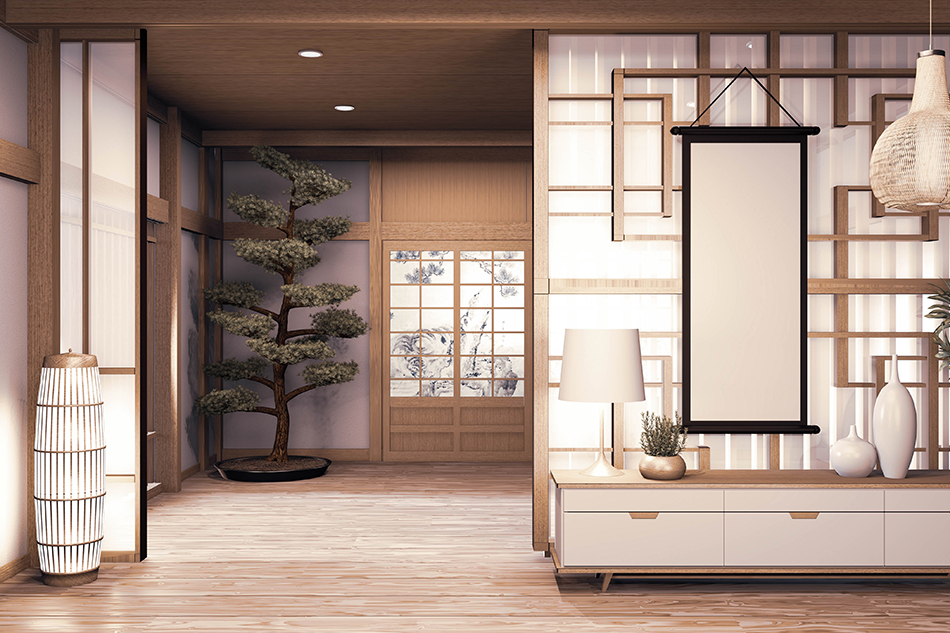 To create an Asian-themed interior, think beyond the furniture and decor. You need to lean towards authentic elements, such as indoor plants and wooden fixtures just as shown here.
This will allow you to take the exotic Asian feel to a whole new level. Notice how the potted tree in this Chinese-style room has transformed the serene space.
The natural backdrop plays a critical part in shaping the settings in this room, thus eliminating the need to repaint the walls or make any other decoration changes.
2. Embrace Minimalism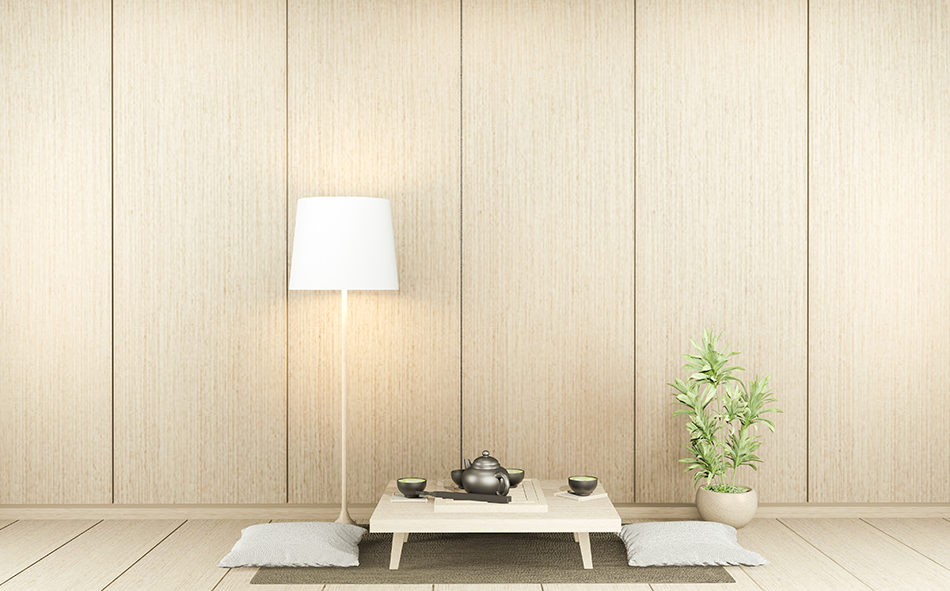 Well-defined and clean lines, sleek symmetry, and minimalist decors are all a natural part of zen-inspired rooms. Minimalism plays a big role in Japanese, Chinese, and just about all other Asian-themed interiors.
The oriental style interior design allows you to effortlessly incorporate minimalism into simplicity. It's all about keeping it simple by not cluttering the room with unnecessary furniture.
A zen-influenced living room, for example, should only be furnished with necessary furniture and the entire decor must be symmetrically balanced as shown here.
3. Think Order and Flow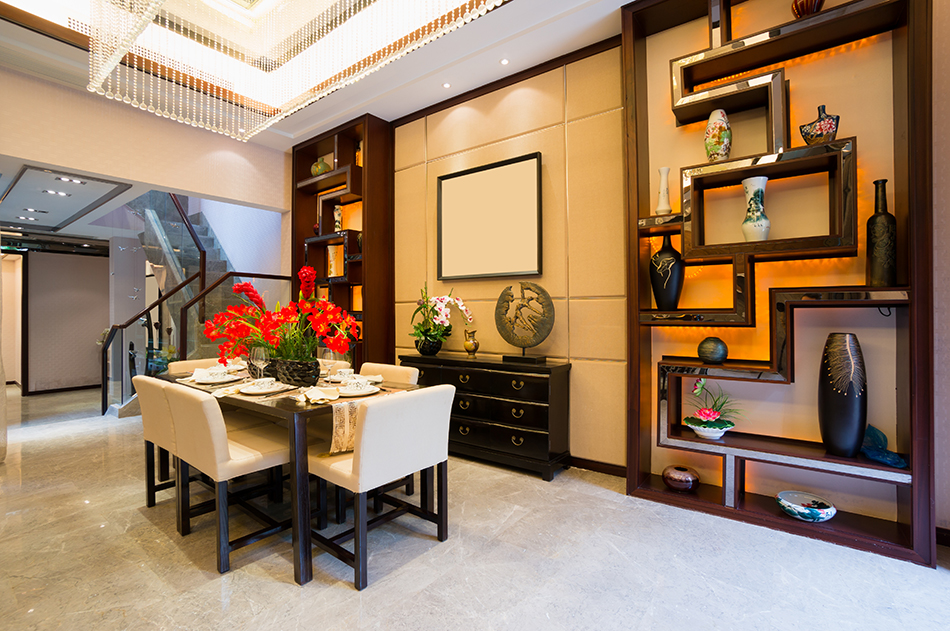 While we're on the subject of minimalism, order and flow also come in the same category. Creating calmness in the room is a zen ideology that encourages one to think clearly.
When we talk about Chinese interior design, the philosophy of Feng Shui immediately springs to mind. But let's not forget zen as the two are connected and believe in the same concept; to channel the forces of energy in a space to create harmony.
This is the art of organizing the room's furnishings to optimize chi or energy. Order and flow are deeply rooted in Chinese and Japanese cultures, so bear these in mind when decorating your rooms in the Asian theme.
4. Lattices and Chinoiserie Wallpapers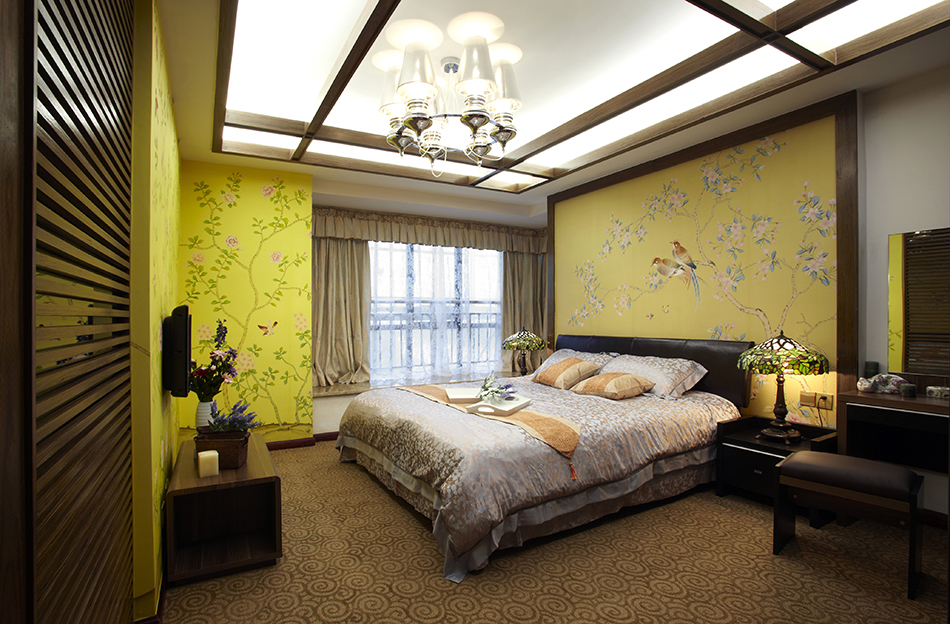 Lattices and floral wallpapers are often seen in Chinese-style homes as they symbolize the Far East culture. But it's not just on the walls that you can use chinoiserie and latticework.
These can be used on anything, from screens and headboards to furniture and beds. Lattices can range from geometric patterns to modern floral-based designs. The idea is to create a private and secluded space with lustrous surroundings and fastidious detailing.
5. Dark Flooring in Zen Style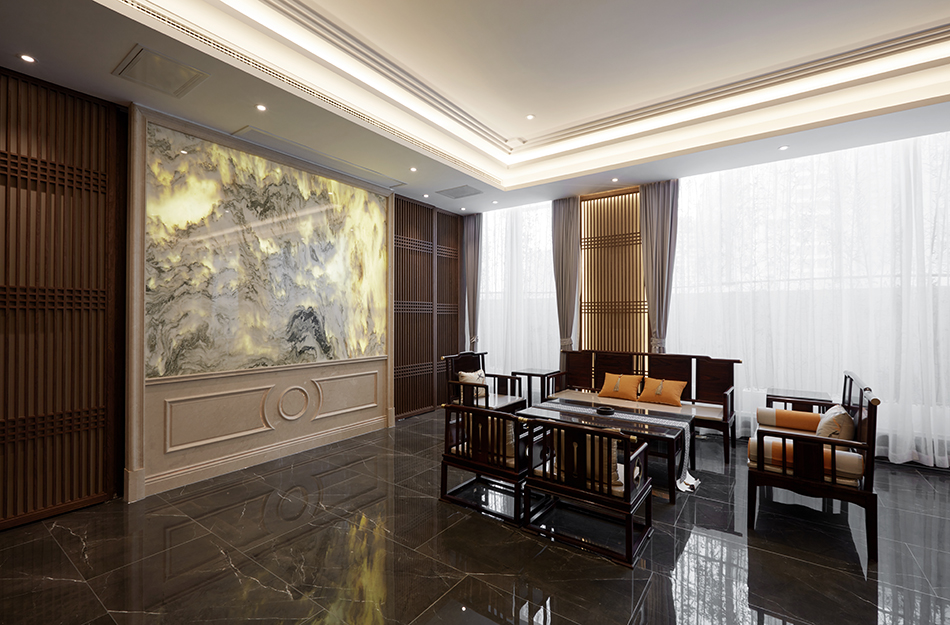 In a modern living or dining room, keep the natural theme in zen style by opting for an earthy color like dark grey flooring to achieve harmony with neutral walls. The flooring can be made from wood, tile, or stone for harmony.
The bottom line is that the floor should be smooth, dark, and shiny as shown here. In traditional living rooms, on the other hand, place tatami mats or pure wool rugs to divide the spaces and add comfort.
6. A Blend of Vivid Colors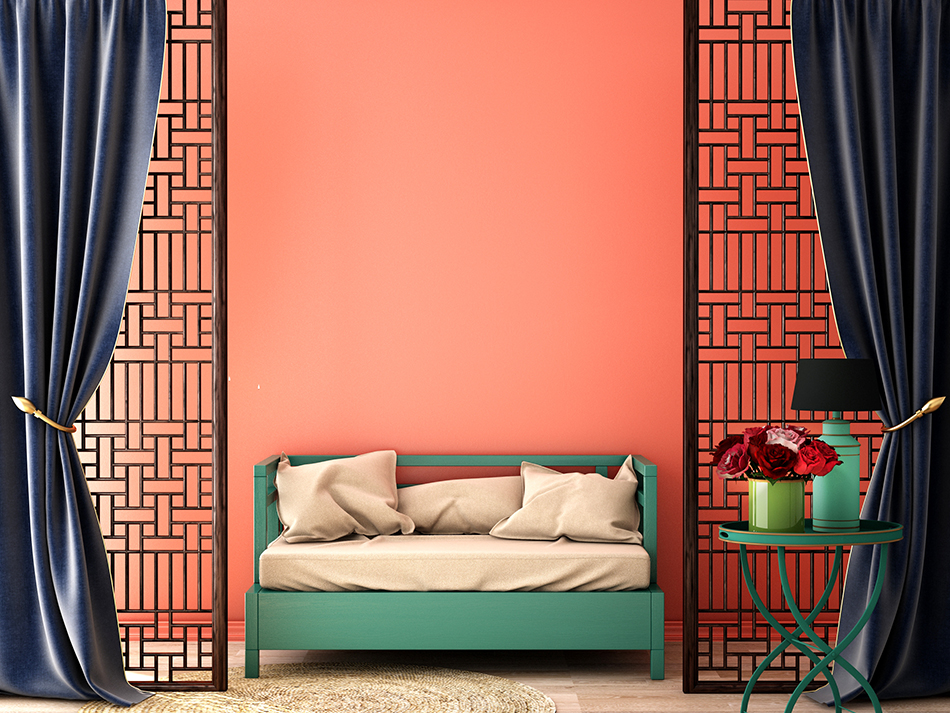 Asian styles are full of rich, vivid colors. A Chinese-themed interior is not vibrant enough until it's accentuated with bold colors for the wall, the window coverings, and the furniture. See how the rich colors of this room stand out against the calm setting.
The lovely shades of blue, orange, and teal are all an integral part of the Chinese style. If you like this example, then make these colors an absolute must in your living room.
7. It's All About Balance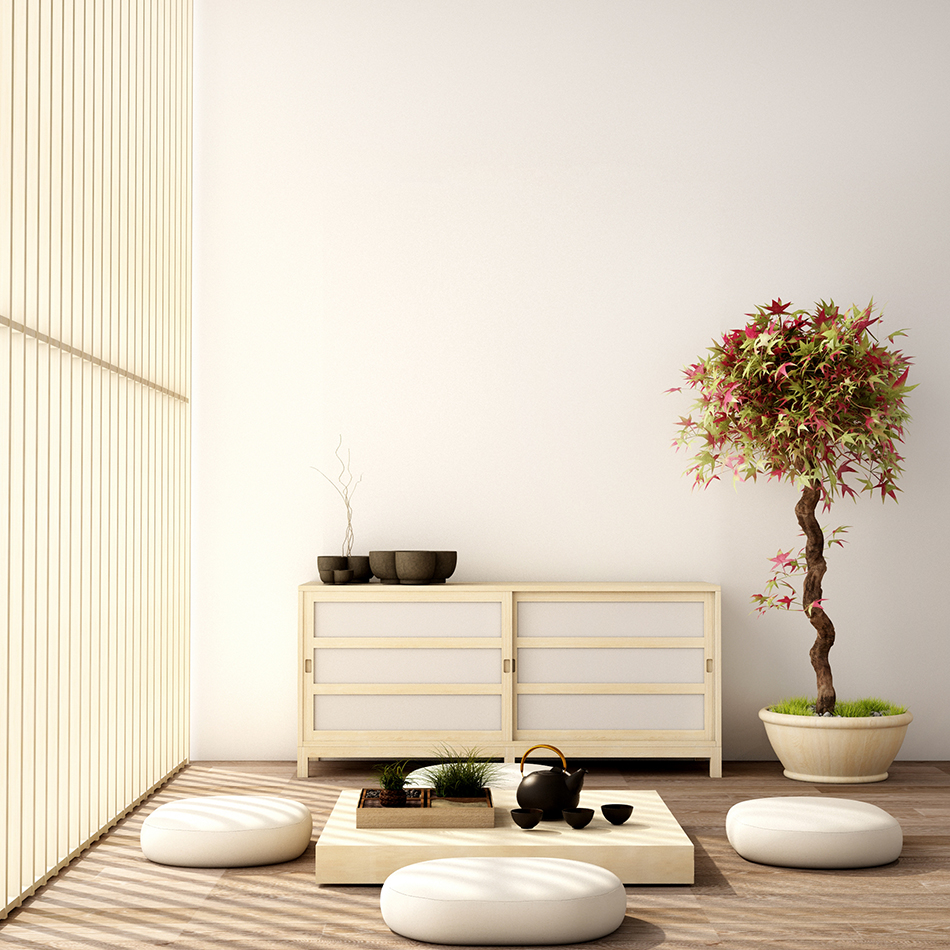 When planning an oriental-style interior, the word balance is something that you will often hear. Balance is, without doubt, the biggest part of zen-inspired interiors as it's the key defining factor in an Asian theme.
When choosing colors and textures for your living room, you need the right harmony. This can be in the form of wooden flooring, seating, partitions, and any other organic texture. In this Japanese-style room, the low seating, the white wall, and wooden floor work have created balance.
8. A Water Feature is a Must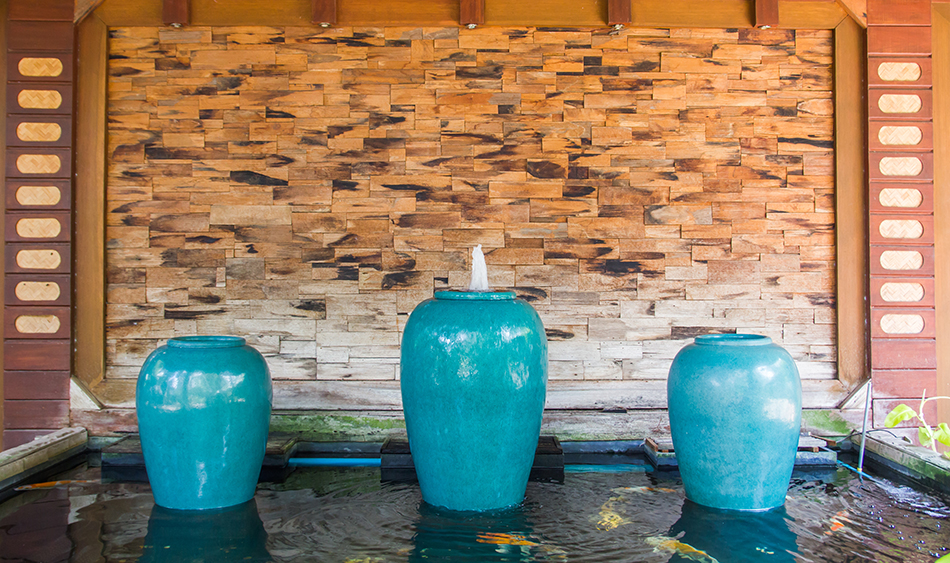 Speaking of creating balance, a water feature is a wonderful way of bringing the Asian style to your interiors for a sense of tranquility.
In Feng Shui, the sound of flowing water is associated with harmony and positive thinking so it makes sense to add an indoor fountain pot or several such features to your living room corner. The sound of running water will help create a welcoming feeling with a calming effect.
9. Add Lanterns to Accentuate the Theme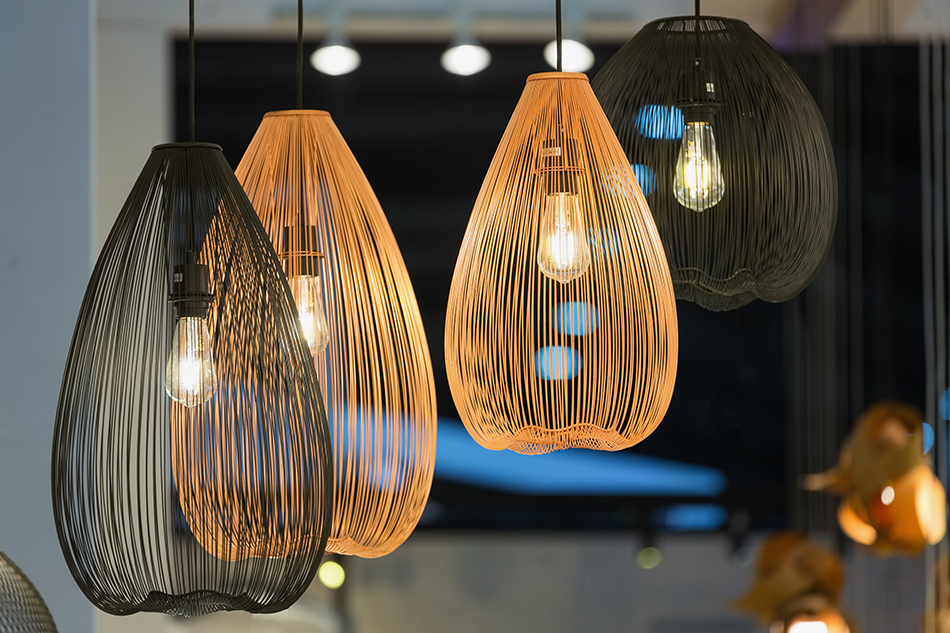 In Asian-themed interiors, you can't overlook the importance of lighting. Stylish paper or wicker lanterns enhance the visual appeal of the room and accentuate the theme beautifully.
You can easily create a truly authentic Far East-inspired interior by hanging lanterns that are made from rice paper, wood, bamboo, or silk in your living room or bedroom.
10. Use Organic and Natural Textures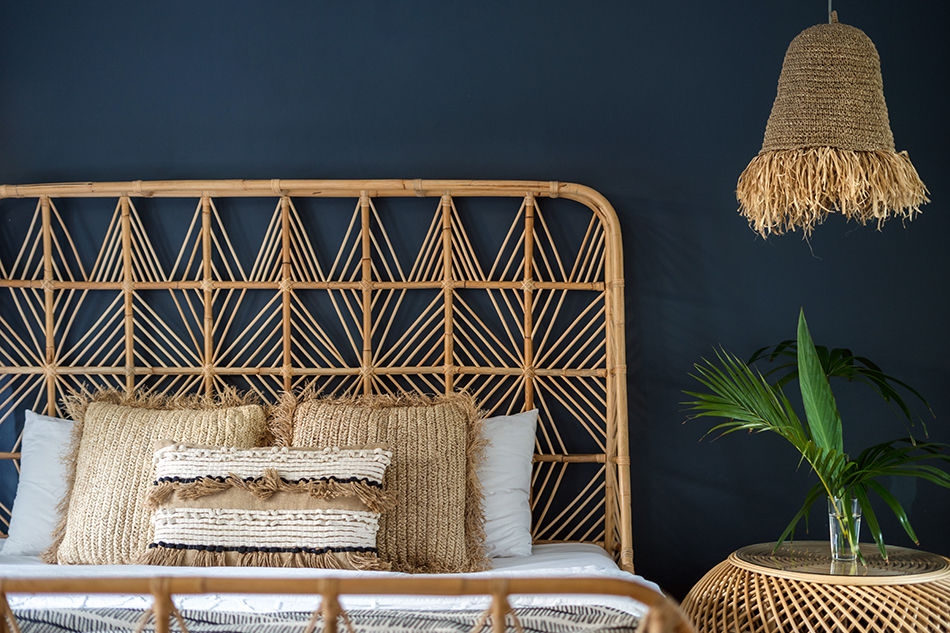 One of the most irresistible Asian design elements is the use of natural textures that are bound to appeal to eco-conscious homeowners. To achieve this look in the bedroom, opt for a wicker headboard, intricately woven cushions, a bamboo bed, a bamboo side table, and a wicker lamp.
All these textures bring in nature's goodness and blend together perfectly. In this bedroom, the green plant next to the bed and the bamboo accessories have enhanced the ambiance of the room. The organic materials used here for the furnishings are sustainable to induce an authentic Asian vibe.
11. Shoji Screens to Separate Spaces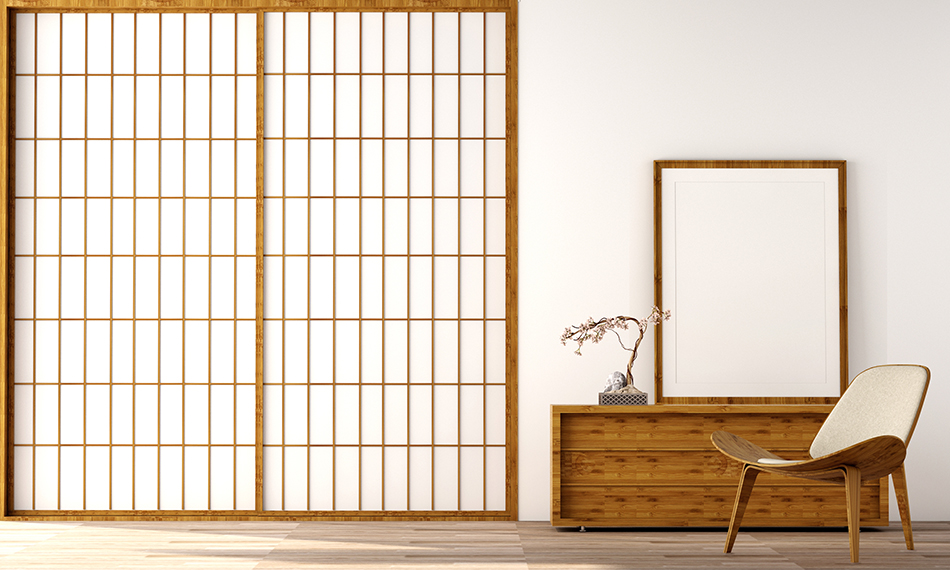 Shoji screens have been used for hundreds of years in Japanese interiors to separate spaces. These rice paper screens can easily be incorporated into any large-size room. No matter whether you live in a contemporary or traditional home, there are many different versions of shoji screens that can be used as sliding doors on the closets and adjoining rooms.
If your budget can stretch to exquisitely designed screens that match your interior decor, then it's highly worth adding this element to your home. Just imagine a luxurious living room with shoji screens, a calming water feature, and lattice on the walls…truly magnificent!
12. A Typical Asian-style Bedroom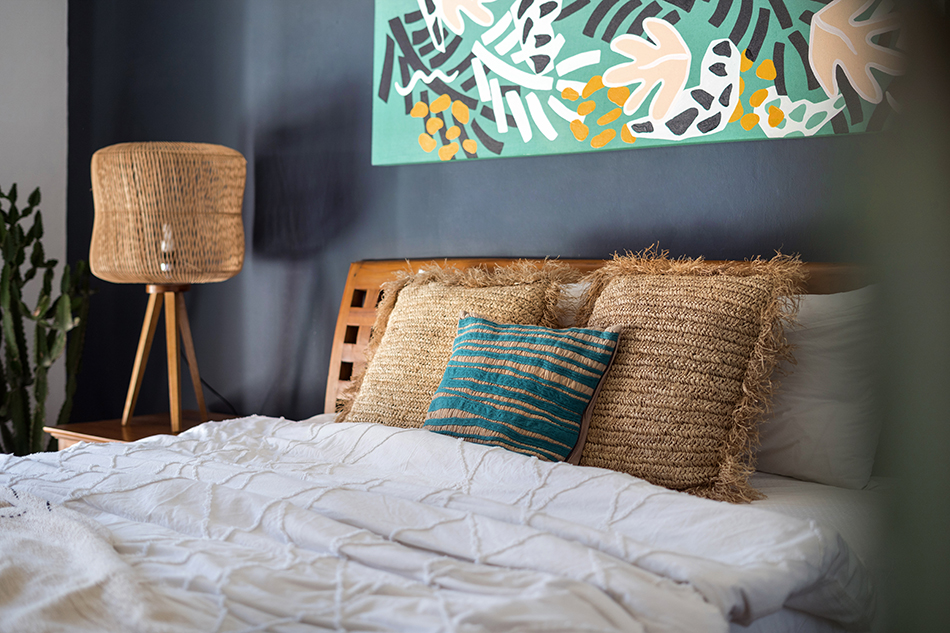 A typical Asian-themed bedroom has a combination of nature, minimalism, and color schemes for a peaceful vibe.
This simple, yet cozy contemporary bedroom has a blend of Asian-inspired elements, including wicker cushions and lighting, an exotic cactus plant, colorful wall art for drama, and a wooden headboard for an organic touch, all against a teal wall.
The feeling we get from this bedroom's accessories doesn't overwhelm us. This is because the blend of natural textures with bold colors works well throughout this botanically-themed space.
13. A Typical Asian-style Living Room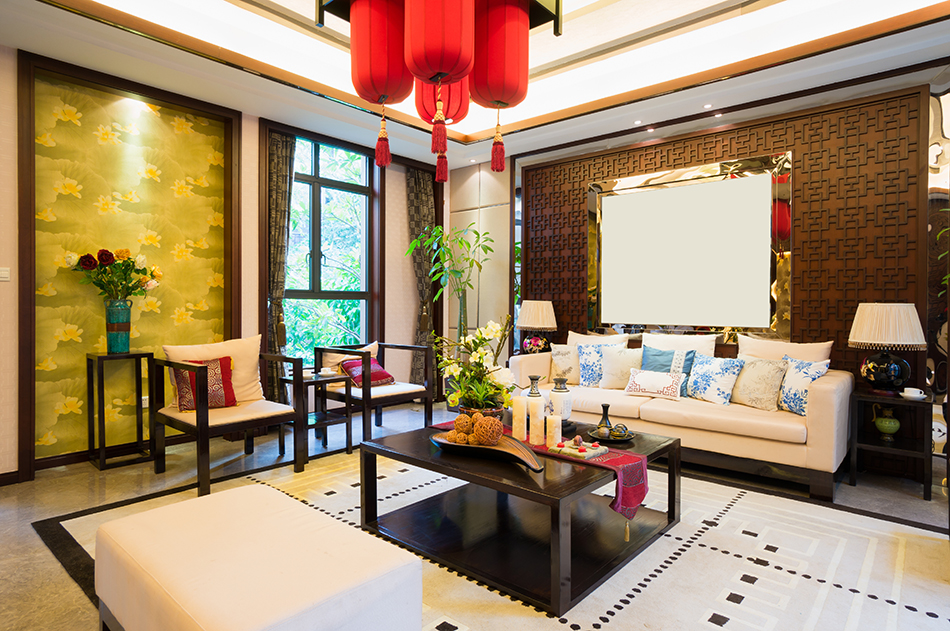 As you know by now, Asian-style interior design is all about creating harmony and balance by making use of wood, stone, glass, bamboo, and other natural materials just like you can see in this modern and luxurious Chinese-style living room.
This example is perfect for those who are not keen on dull and neutral colors for their interiors. Since Chinese styles embrace rich colors, why not incorporate bright accent hues into your interior – even if you already have some neutral furniture that you don't want to get rid of.
In this charming living room, the green, orange, and blue shades haven't overwhelmed the cream seating and flooring. In fact, all the colors here work in harmony…don't you think?