If you love playing musical instruments as a hobby or career, then you'd certainly want to create your own music room or studio. Music rooms are ideal for all ages, so it doesn't matter if you're not a professional musician.
Just having a dedicated space to enjoy listening to your favorite tunes or playing a musical instrument is all that's needed to disconnect from the outside world.
To entice you with some great music room decor ideas, the following paragraphs will show you all the different ways in which you can decorate your music room.
Music Room Decor Ideas
Mount Guitars on the Wall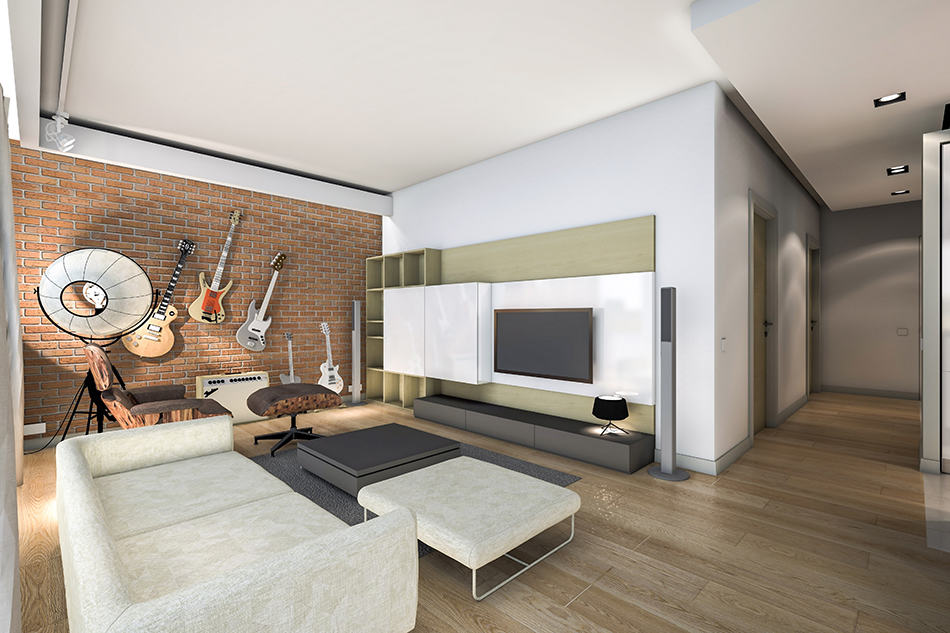 Mounting your guitar collection on the wall is a great way of showcasing your music-themed room. Budding guitarists or professional players always have a few guitars in their music rooms.
And where better than on the wall! Guitar mounts are a fantastic way of storing your instruments while drawing attention to the wall decor. Even if you don't have any guitars to place on the wall, it is possible to buy some inexpensive second-hand ones from vintage music stores.
Hang some musical Stickers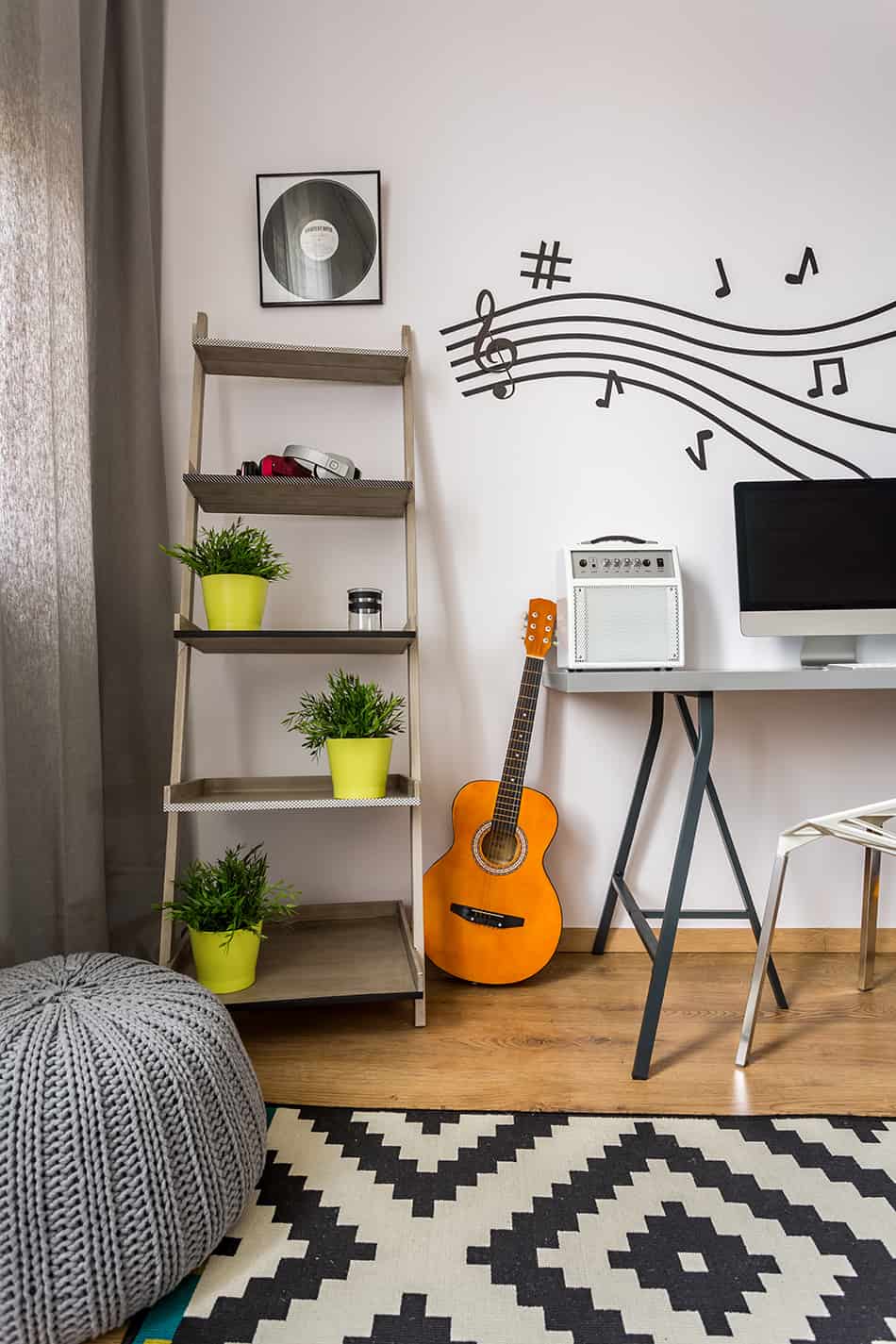 To decorate your music room in a unique way, why not hang some musical notes as decor. This would make your room stand out beautifully. Either hang the notes or stickers in front of the door or on the main wall of the room.
Look through online stores to find musical stickers or decals. They are highly unique and can easily be customized to your space. Musical notes on the wall make a great statement, and if you want to draw inspiration from this idea, extend the eclectic vibe to your ceiling and floor!
Fill the room with Musical Instruments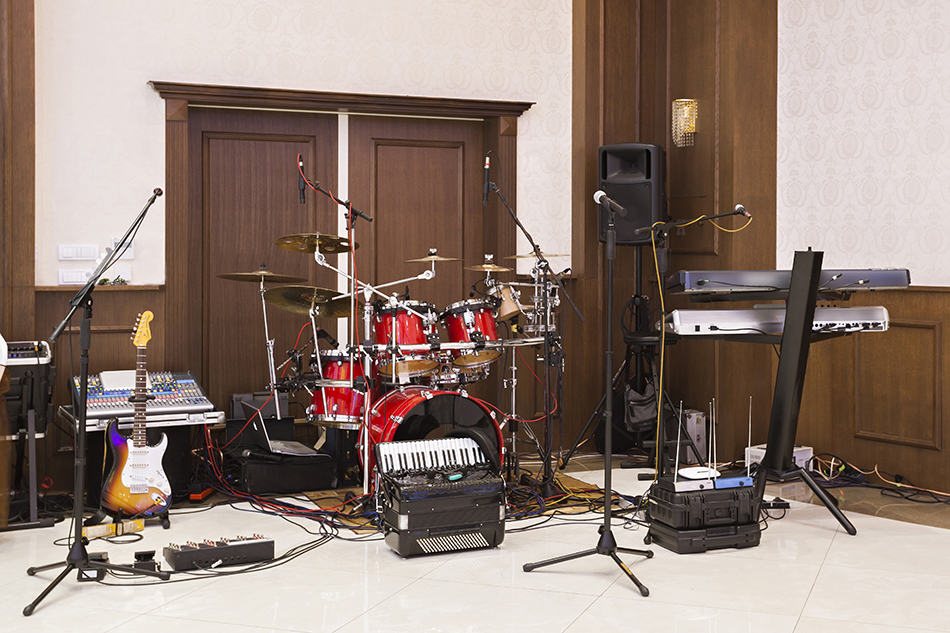 If you're mad about music and have tons of musical instruments, it would be good to display them all in your music room where they are in full view.
Rather than creating a messy music room with all the instruments lying about, display some on the wall like the guitars we mentioned before, and place a piano or set of drums in the middle of the room. Any other instrument can be tidily placed in the corner where they don't look messy.
You can also put your smaller musical instruments on wall shelves or hang them on hooks. The remaining big ones are good to go on the corners of the room. This will make your room more organized and clutter-free.
Have a Music Gallery Wall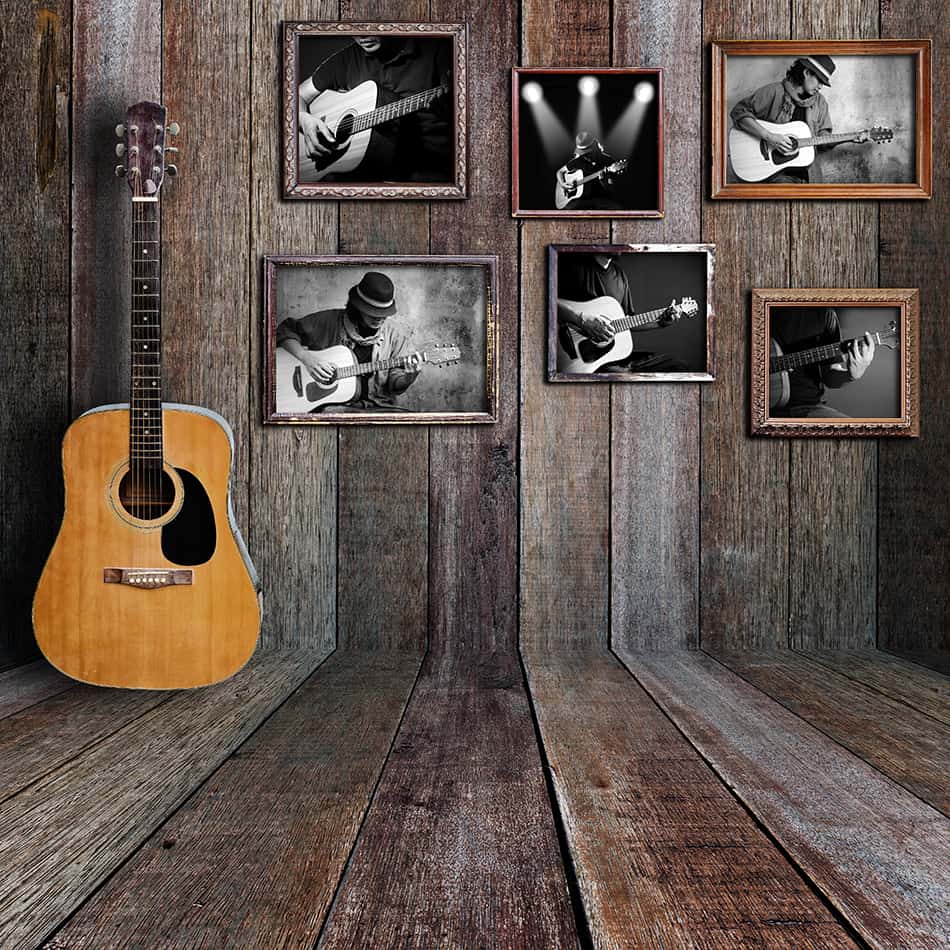 Show off your love for music by putting a classic gallery wall as your music room's focal point. The gallery wall can contain photos of your favorite singers, autographs of bands, sheet music, or even images of you playing on an instrument!
A gallery wall can be as creative or personal as you want as its main purpose is to reflect your musical taste and preferences. And you never know, you might inspire your fellow musicians to do the same with their music rooms!
Write Music on the Wall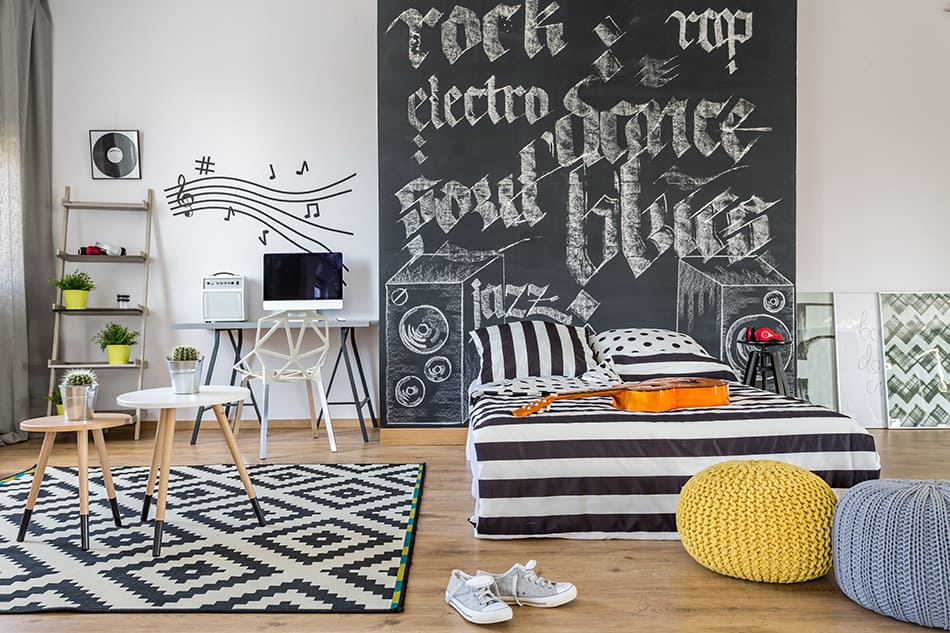 A great music room wouldn't be complete without a chalkboard on the wall! Most musicians tend to write music on paper, but why not scribble that tune in your head using chalk.
A large chalkboard can help unleash your inner Mozart more creatively. But even if you just want to use the board as wall decor, you can sketch some instruments or write your favorite artists' quotes on the board. This is definitely a great way to personalize your music room and put your own signature on it!
Create a Soundproof Room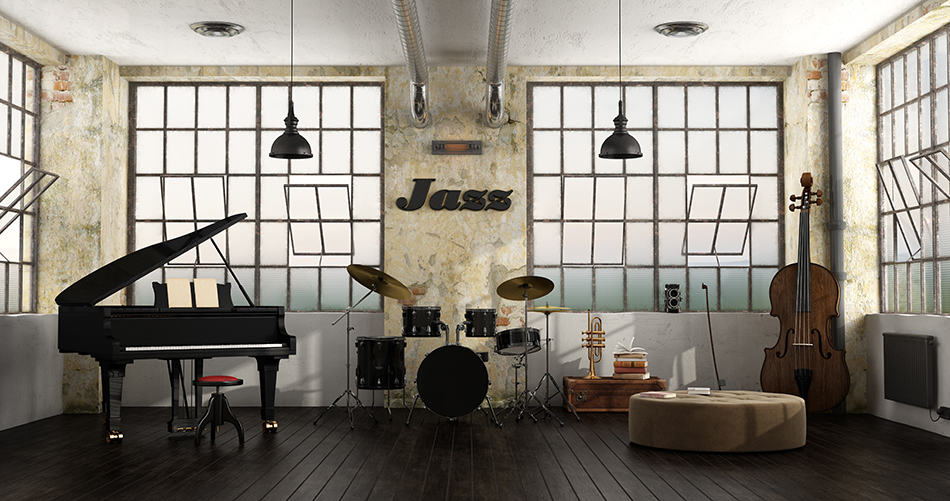 You might get excited about playing or listening to loud music, but your neighbors won't enjoy it as much as you, so think about this when decorating your music room. It is important to prepare the room by installing some soundproof tiles, or acoustic panels, on the walls and soundproof curtains by the window.
Soundproofing the music room will ensure others around you won't get disturbed every time you play on your drums or guitar. There is nothing worse than a beautifully decorated music room with a lack of sound insulation – it'll be no use to anyone!
Stack up your favorite albums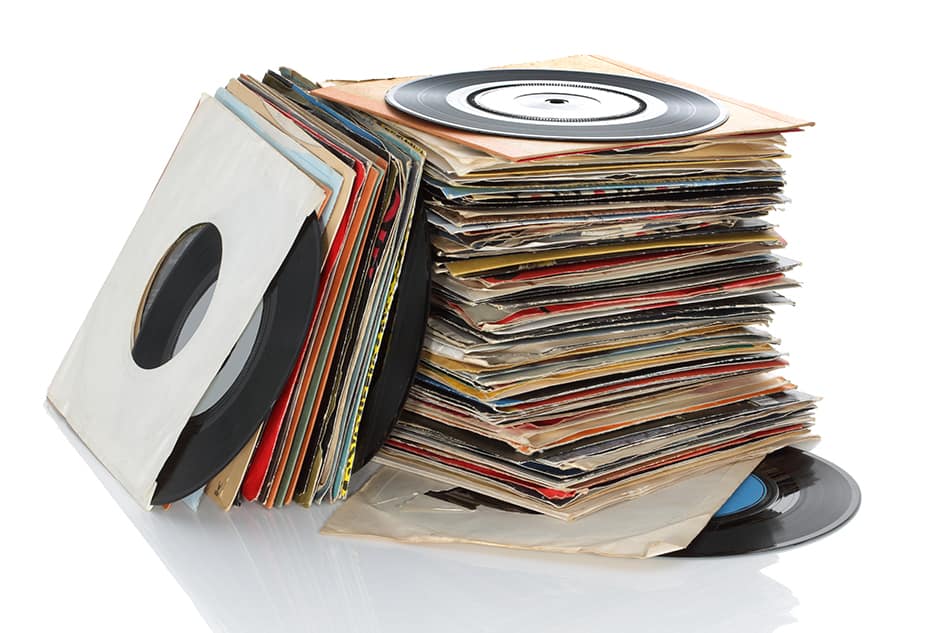 Stacking up your favorite collection of music albums in the music room can create an easy-to-access listening station. Add a comfortable chair or sofa close to your albums where you can sit and enjoy some music. And don't forget an addition of a CD player as a must-have in this room.
To tidily stack your music collection, place them in alphabetical order (name of the artist) on bookshelves or wooden shelves. This way, you'll find that album within seconds!
Keep the Lighting to the Point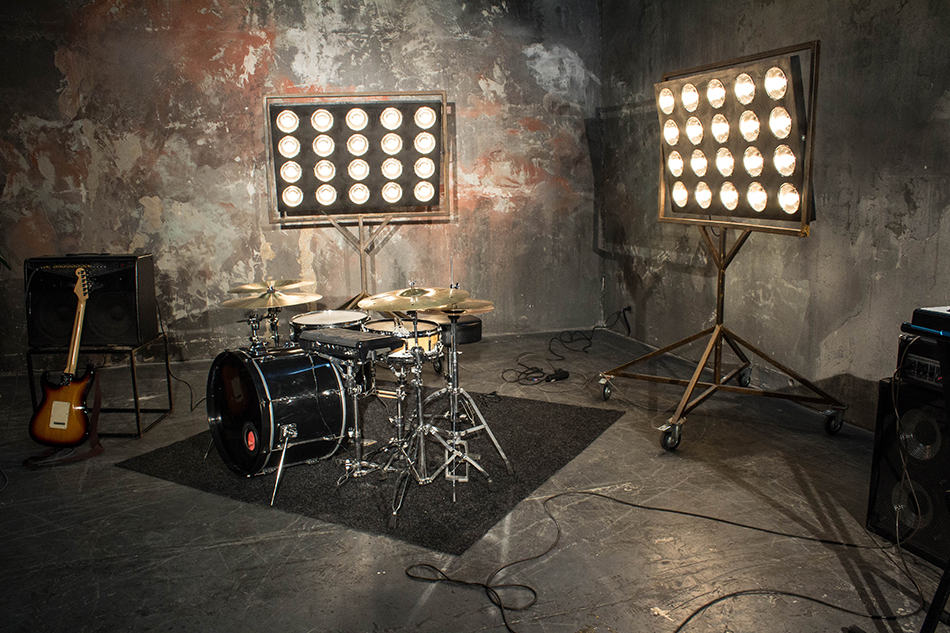 For a professionally designed music room, the lighting must follow the same theme. Keep it as colorful or as basic as you like but just make sure it suits the room's decor.
It may be best to opt for both dim and bright lights to turn them on according to your needs. Too bright and your eyes may get stressed, while too dim and you won't see what you're doing. A balance between the two is recommended so you can use them accordingly.
Use Strong Color Schemes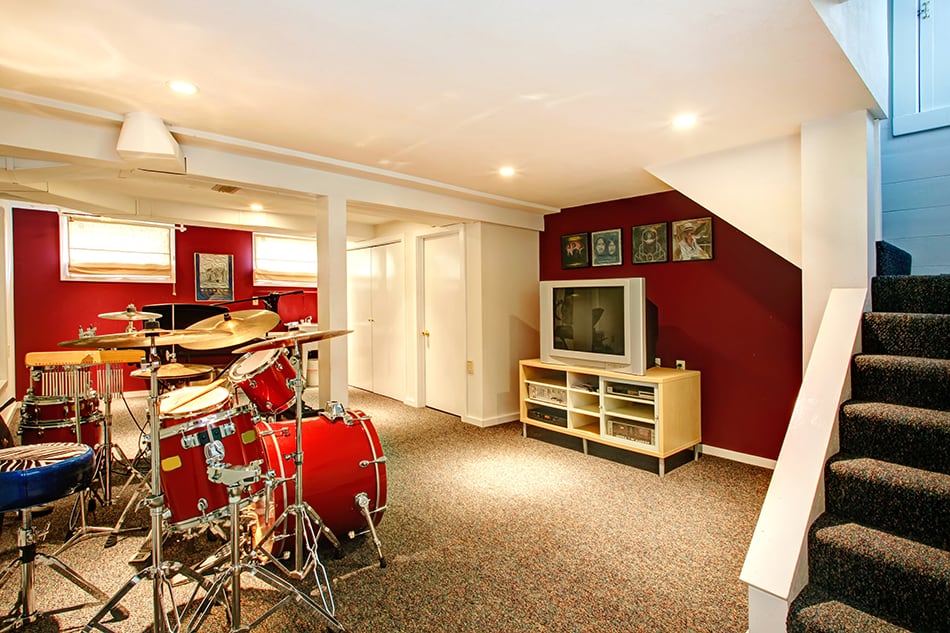 Give your music room a strong identity as a space of its own by choosing a dramatic color like the one shown here. If you like bright colors, go for something like burgundy or rich red hues and use them repeatedly throughout the home music room.
Match your furnishing colors with the wall or contrast them. By creating a cozy atmosphere, you'll definitely want to spend many hours playing your favorite musical instruments.
If you want a tranquil space in which to relax and listen to music, go for grey or off-whites to get the same effect. The musical instruments will break the monotone look. A collection of musical instruments on the wall or a feature gallery wall can enhance the theme and keep it cohesive.
Add Soft Furnishings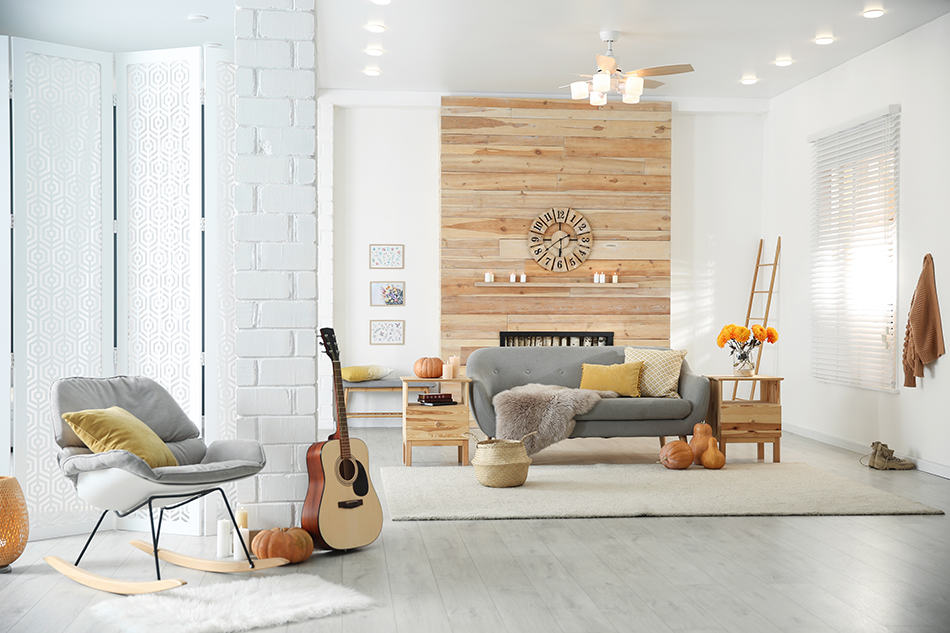 If you play instruments often, then a home music room that echoes too much can cause a problem for your household members or neighbors. This is particularly true if you play the drums or guitar as the music will be especially loud. A good way to soften the sound is to use soft furnishings.
They will make it easier on the ear plus you won't need to spend much money on such items. A fabric sofa, cushions, chairs, throw pillows, and curtains will all act as excellent sound deadeners. And what's so great about these items is that they will complement the rest of the music room decor and can easily be moved around to change the room's acoustics.
Fill the space with lot of fabrics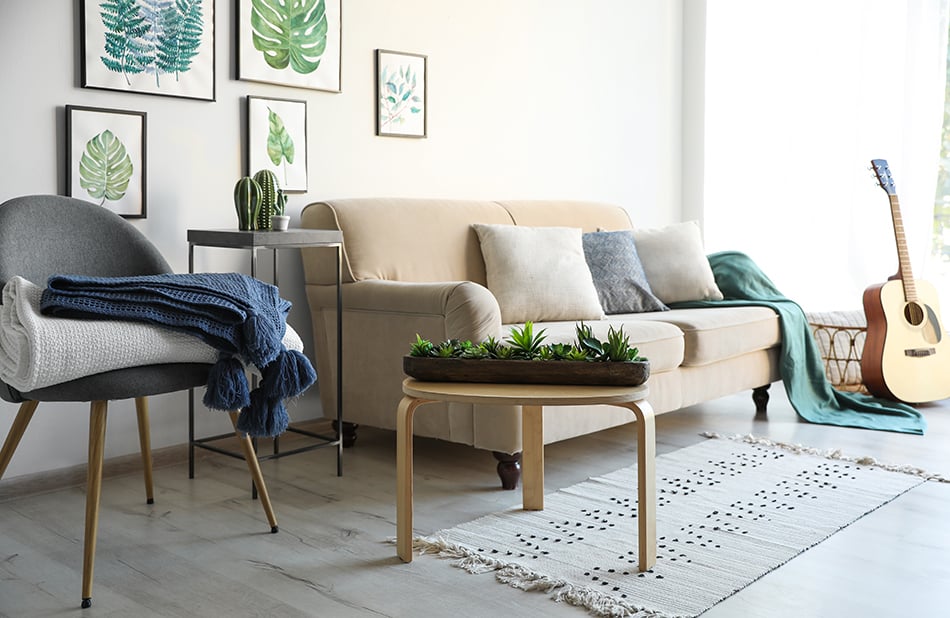 A music room in your home doesn't just have to be filled with musical instruments and a collection of your records. After all, you'll want to relax in this room and listen to music, so it makes sense to introduce some fabrics to the room. By adding a comfortable sofa with throw blankets and cushions, an area rug and macrame will create an ultra-relaxing vibe where you can sit back while listening to music.
As you can see, this stylish music room isn't limited to just playing or listening to music. It features a fabric sofa, chair, plaids, and throw blanket as soft furnishings that provide an inviting atmosphere.
Paint the Walls a Soothing Color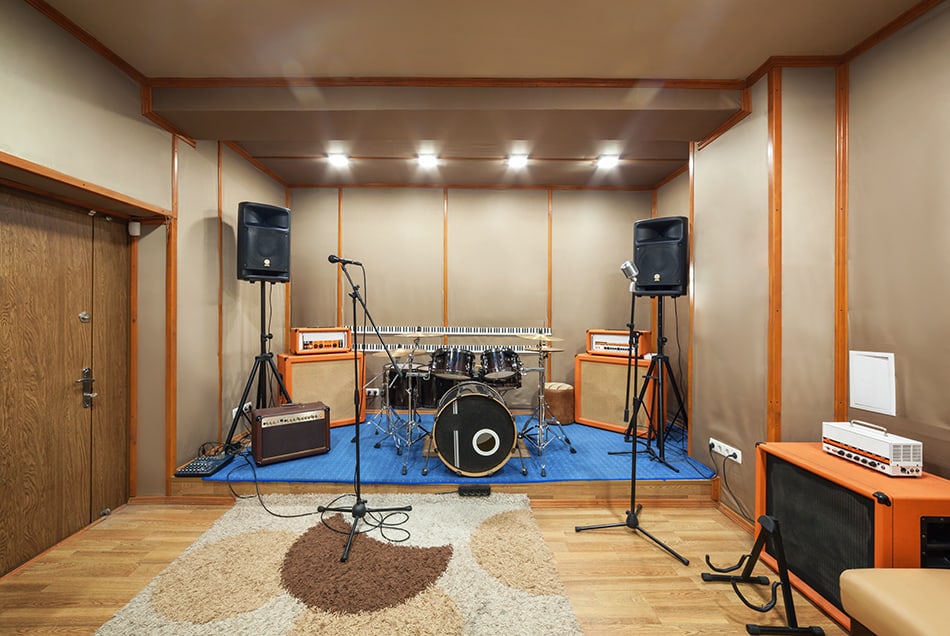 We mentioned previously about choosing a dramatic color for your music room's walls. In case you're not into bold colors, another alternative would be to go for a soothing paint color like off-white or beige. Still not interested?
Then how about wallpaper? Whichever you choose, keep in mind that the color must emit a soothing and calming effect, so avoid bright or bold hues. The idea is to soothe the eyes and even promote some creativity. Go with basic colors like white, cream, sandy beige, or muted yellow.
Make the Room Multi-Purpose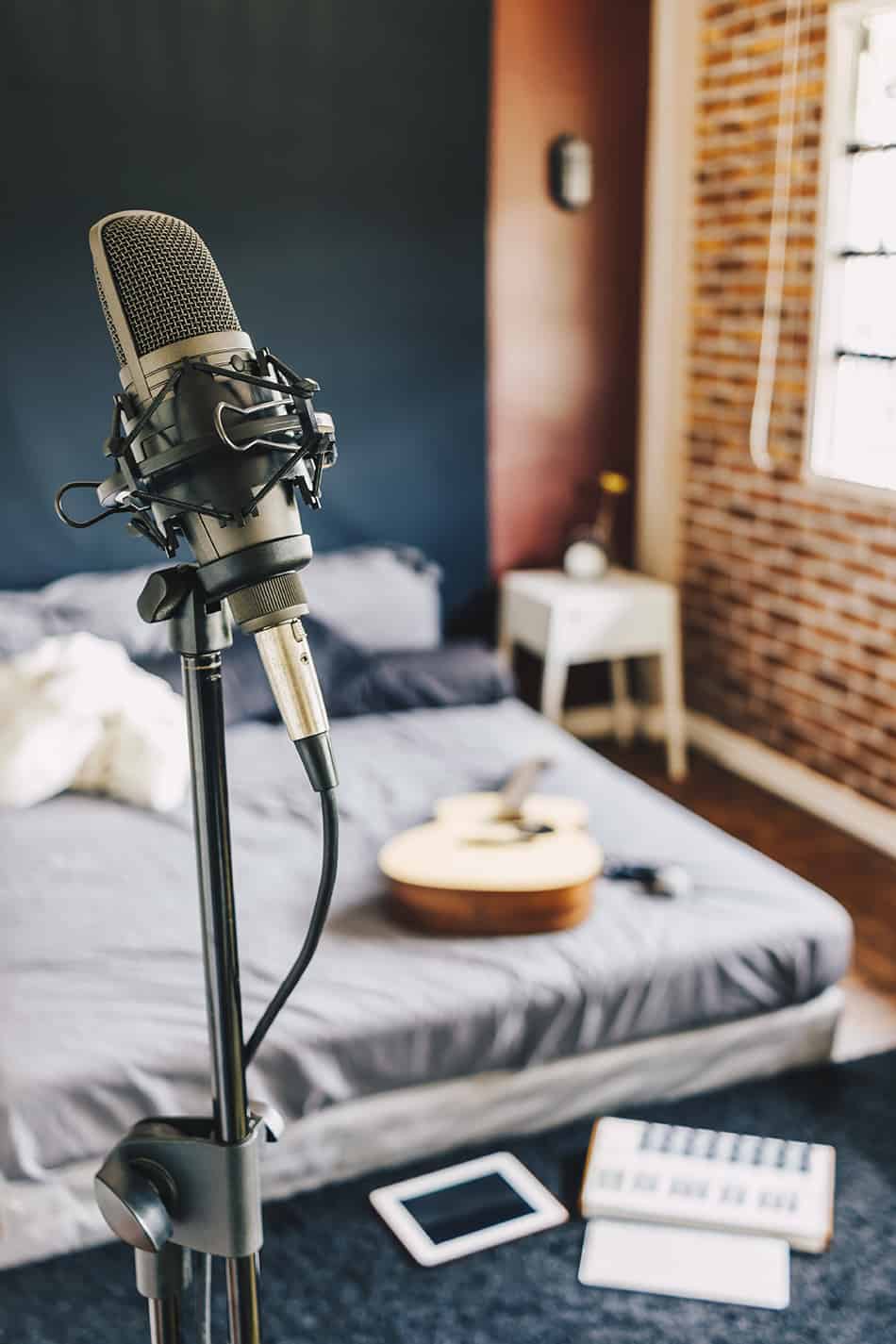 If your music room lacks space, consider using it as a spare bedroom or guest bedroom, not just an exclusive music room. A foldaway bed that can be tucked or stored away is ideal here. This way, you won't feel so cramped when playing your musical instrument or when guests come over to stay for the night.
Did you feel inspired by our music room ideas? There is no need to break the bank and buy lots of equipment to decorate your home music room. Keep it as simple or as creative as you like by following any of our suggestions above.