It's pretty hard to imagine how living rooms must have looked at a time when there were no sofas. Sofas are most times not only the most important among all the furniture names in the living room but also the most expensive asides from electronics.
You can decide to do without any other piece of living room furniture, and your space would still look great, but once you choose to have a living room without sofas, you'll certainly be getting questions from visitors. This is the reason the sofa is regarded as one of the most important pieces of living room furniture.
People typically spend a sizeable amount of money when picking out one. Also, many people pick out two sofas rather than one because sometimes one sofa isn't enough for a living room. After the purchase come questions about the perfect position to place the sofas so that they look good while also being very practical.
Can You Put Two Sofas in the Living Room?
So you have decided that your living room would be better off with two sofas and now you're wondering if it's possible to have more than one sofa in a living room.
The answer is, why not? As the saying goes, two is company. Granted, you'll find that most living rooms you visit only have one sofa and several chairs, especially if they're traditional-styled.
However, contemporary styles have figured out how to include two sofas in a living room and still have them look good. However, before you decide to have two sofas, ensure that the space in your living room can accommodate them. Nothing else should stand in the way as long as your space and budget permit you to get that extra sofa.
How Do I Arrange Two Sofas in the Living Room?
If you need your living room to remain stylish and functional while having two sofas, then you must pay great attention to the sofa arrangements. There are a couple of ways that one could arrange two sofas in a living room, and they're as follows:
Both Sofas Facing Each Other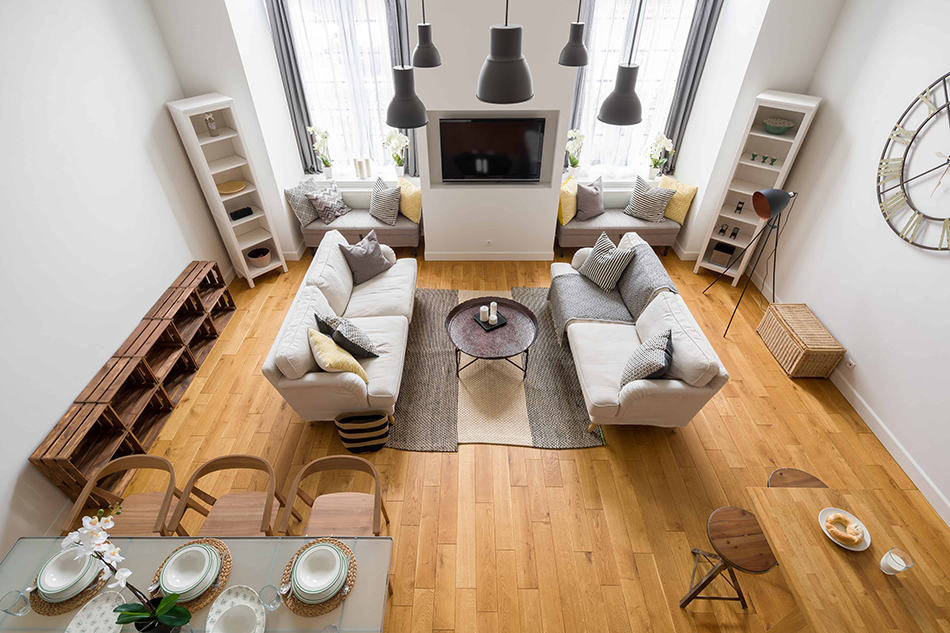 This type of arrangement is a bit intimate and great for people who love to invite people over and have great conversations. So if you socialize at home frequently, you can symmetrically divide your space by setting up two sofas side by side.
This style is great for people who have huge open floor plans that are rectangular or square-shaped. Interestingly, if you have a really narrow living room, you can also squeeze two sofas close to each other and create space in the rest of the room.
Joining Two Sofas at a Right Angle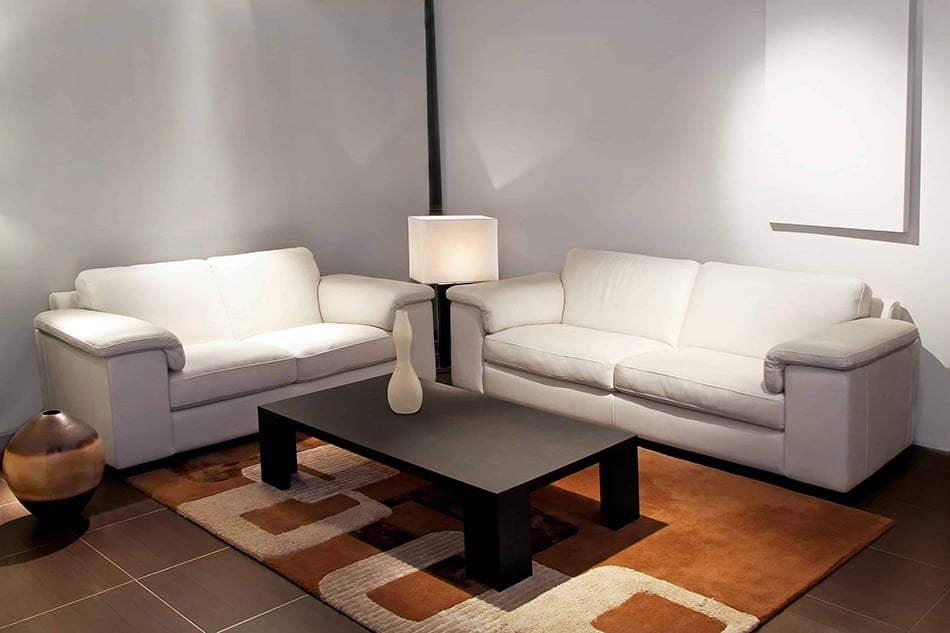 If you want to keep things casual and cozy, then place your two sofas at right angles with each other. This arrangement would make the sofas make an L-shape, like an L-shaped sectional.
Needless to say that this requires more space to set up, so if your living room isn't big, don't try this; else, it will end up looking cramped. This arrangement has the couches joined together, making the room feel inviting and more like home. This type of arrangement is most suited for people who love to cuddle up in from of the TV at night.
Two Sofas at a Wide Angle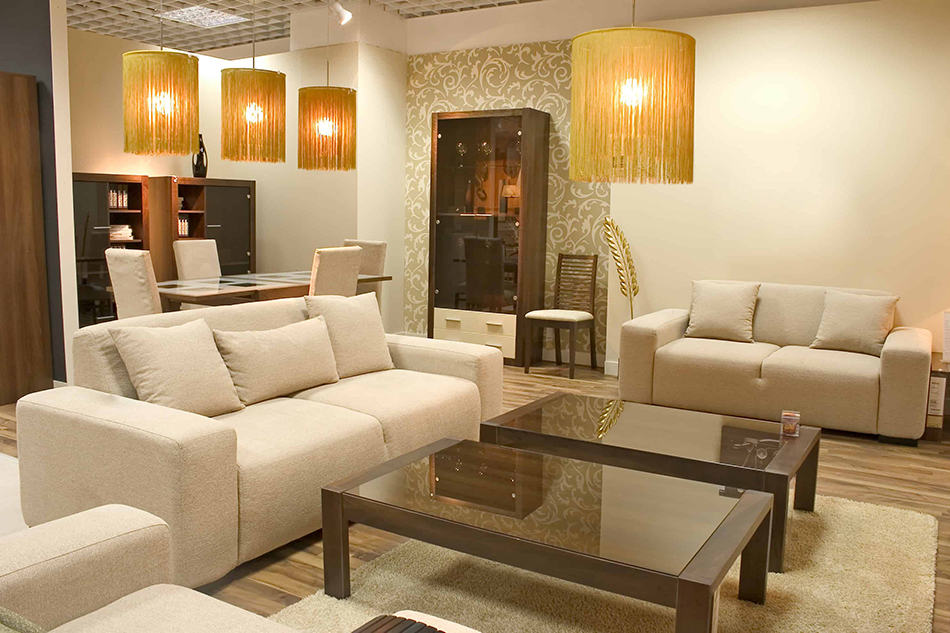 This arrangement is for people who have really wide living rooms and need the couches to sit individually to fill up space. As the name implies, with this arrangement, you don't need to keep the sofas at a right angle or facing each other. Rather you will pull them far apart from each other at a wide angle.
Pull them apart until the arrangement looks good. This way, you'll have space between them for any other finishing you may want to include in your living room. This arrangement works mostly for people who love open living spaces or for irregular-shaped living rooms. If your living room is very wide and still looking a bit empty, even with two sofas, throw in a few accent chairs and stylish recliners to fill up space.
How Far Apart Should Couches that Face Each Other Be?
A lot of people love to arrange two identical sofas to face each other in the living room, and this arrangement is often great; however, there are always questions about just how far apart sofas should be when facing each other.
You want an intimate arrangement that would be great for cozying up and having great conversations, but exactly how intimate do you want this space to be, seeing as this is still a living room and not a bedroom?
The rule of thumb says that when you have two sofas facing each other, one should have them be about three and a half feet apart. This way, others still have room to move about in the living room, and people don't feel suffocated when sitting facing themselves on your sofas.
How to Arrange Two Different Sofas in a Living Room
Some people want two identical sofas in the living room, while others prefer two different sofas, both options are great, but it's a bit more tricking to arrange two different sofas in a room.
You have to choose colors and fabrics that match, and making the wrong choice would make your room clash. Here are a few tips to make sure your sofa arrangement is cohesive.
Mix Two Different Fabrics
You might think it's better to match your fabrics when using two different sofas, but sometimes it's not. A leather sofa looks great when matched with a microfiber couch. This would help create some sort of contrast in your room, making it look unique.
Another important factor to consider when pairing different sofas is their colors. Use a color palette as a guide and select different colors that go well together; however, remember to only choose colors that suit your style and the general theme of your living room. Tan could go great with brown, aqua and light blue are a great combo, as are teal and brown, grey and dark blue, yellow and blue, red, among other colors that combine perfectly together.
How to Arrange Two Sofas in a Small Living Room
If you have a small living room and need to arrange two sofas, the best thing to do is keep it simple. Simply arrange the two couches to face each other. This way, your sofas would be the center of your living room, and there would still be sufficient space for movement all around. To maximize your use of space, ensure you place one of the couches against the wall.
When you have two sofas in a living room, it goes without saying that you should keep all the other furniture in the space simple, so that the room doesn't look crowded.
If you want to add more style and warmth to the space, place a rug in the space between both couches. You can even add a coffee table for storage space.
Since two couches are already a lot, you may want to keep the colors in your living room light so that everything looks cohesive and not overwhelming.
Feng Shui and Your Living Room Sofa
Some feng shui principles regarding sofa arrangement include the suggestion that sofas should be placed against a solid wall to make people living in the home feel secure. According to feng shui principles, instability in wealth, work, health, and other aspects of life could stem from having your sofa placed in an unstable position.
People who place their sofas floating unsupported in the middle of their living room would tend to feel vulnerable, while those who chose to have their sofas lean against a wall would experience stability in all areas of their lives. If you are worried about damaging your walls with your sofa, note that the sofa doesn't actually have to touch the walls; as long as the sofa is right next to a wall, it's perfectly fine.
Another feng shui tip is to not place a sofa next to a window; just like doors, windows provide a chance for unknown movement. Instead, try to position your sofa facing the main door so that whoever sits on it is relaxed as they're able to see any movement coming through the main door.
Why You Need Two Sofas in Your Living Room?
There are countless reasons why someone may need more than one sofa in their living room. For one, they are the most often used furniture in most homes. If you live alone, you might have no trouble having just one couch; however, if you have a partner, some kids, or even pets, you'll notice that many of them prefer to be on the sofa whenever they're in the living room. How would they manage this with just one sofa?
Secondly, sofas are loved because of just how comfortable they are. If you wanted to have a whole day of binge-watching TV, the sofa would be the best place to do this; if more than one person is watching, they could both relax on two sofas. You can also relax on two sofas with your pets.
Thirdly, sofas are great anchor pieces. Living rooms look sort-off empty without them like something is missing. One can call them the elephants in the room.
If you have a really large living room, it could look empty even with one sofa. For this reason, people use more than one sofa to establish the mood of the room and create a more attractive and stylish space.