Interior design trends have been affected by the global pandemic, which has seen many people have to work from home or spend a lot more time in their houses than they ordinarily would. The result of this is that people are favoring minimalist interiors, which are less stressful to be around than cluttered spaces, as well as light and neutral color palettes which aren't too stimulating.
The hardwood flooring trends for 2022 are in line with this, offering an interior space that feels casual and easy to live with.
Another effect of the pandemic is that many people are finding themselves with more disposable income, as they haven't been on holiday or out spending money in bars and restaurants as they usually would. Since people are spending more time at home, many are inclined to make improvements to their houses so that they can enjoy being in that space.
These two factors combined have led to a huge surge in spending on interior decor and home improvements, including new flooring. If you are thinking of replacing your current flooring, then hardwood is a great option for new floors.
Hardwood Flooring Trends for 2022
Wide Planks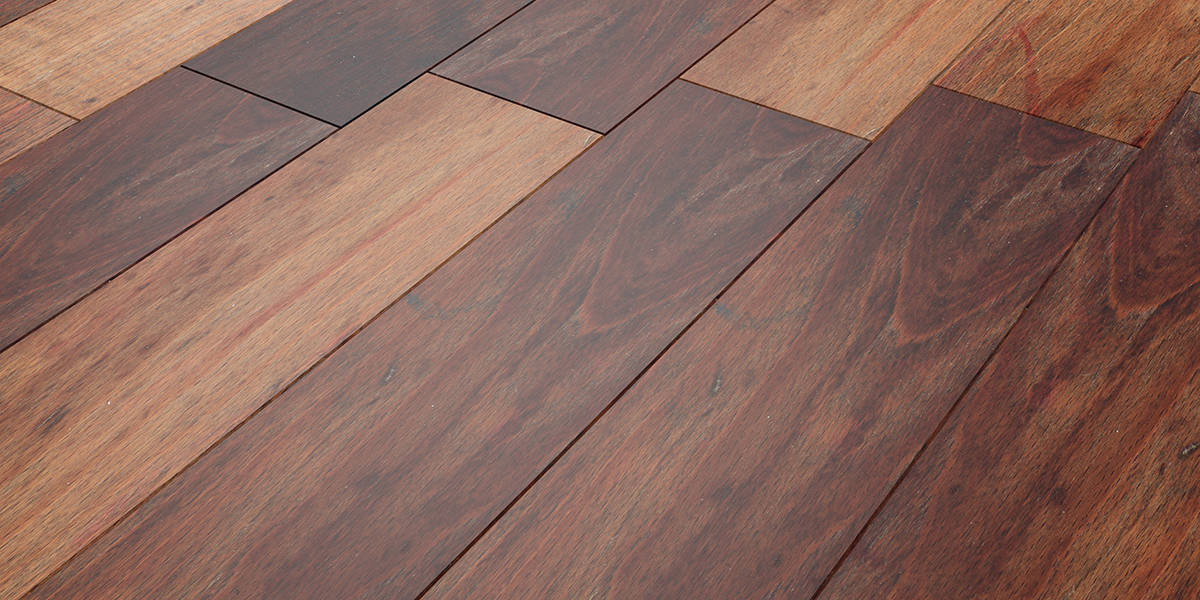 You can expect to see much wider planks in hardwood flooring in 2022. This has been a growing trend over the last two years, which is still going strong. Wider planks create a less fussy style that is based on simplicity. They also help to make a room look bigger and more spacious.
Any planks that have a width of at least 7 inches are considered to be wide planks, but you can commonly find hardware planks available in widths as large as 9 and a half inches. Wide plank hardwood flooring will be sure to create a modern and minimalist feel in a home, and it works well in rooms of any size.
The fewer joints that are visible, the less busy the space looks, which is why wide planks are big news in 2022.
Parquet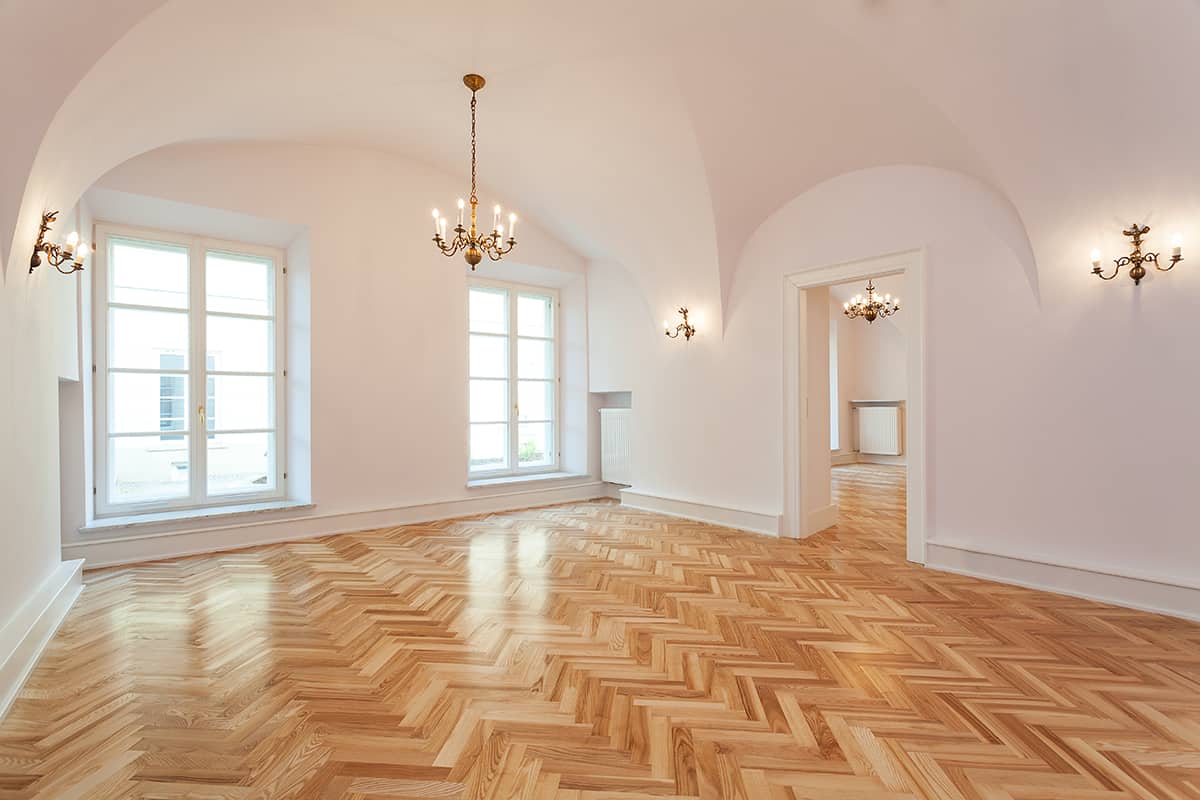 Hardwood flooring is not just limited to the usual planks laid out in straight lengths. In western Europe, parquet hardwood floors have been popular for many years. They offer a vintage, sophisticated look that can also take on a contemporary feel in the right setting.
Parquet floors use small hardwood floor tiles, which are arranged in a herringbone or chevron pattern. This can really make a statement on a floor, so use it in a space where it can be appreciated, such as in a kitchen or hallway.
This style of hardwood flooring is gaining traction in North America, and you can expect to see it more frequently in interior design magazines and in stores throughout 2022.
Parquet floors require more patience to install compared with regular hardwood flooring planks, so hire a professional with experience in this type of flooring. It will usually cost more than regular hardwood flooring to install because it will take longer and is a more complex job, but you won't be disappointed with the results.
Parquet flooring can be a real showstopper in a room, and it never goes out of style.
Distressed
Distressed finishes are a key look for hardwood floors in 2022. Flooring, which has raw-cut edges, small imperfections, and grooves, will give a natural and distressed style that can work in farmhouse interiors, industrial interiors, and loft interiors.
This naturally aged look adds a lot of personality to a space that makes it feel weathered and rustic. It is a style that feels natural and simplistic, which is a recurring theme in 2022. This look is all about minimal effort and worn textures.
You can buy reclaimed wood which has been naturally distressed over time to use as flooring, or you can buy hardwood planks that have been hand-distressed to give the effect of old wood.
Matte & Low Sheen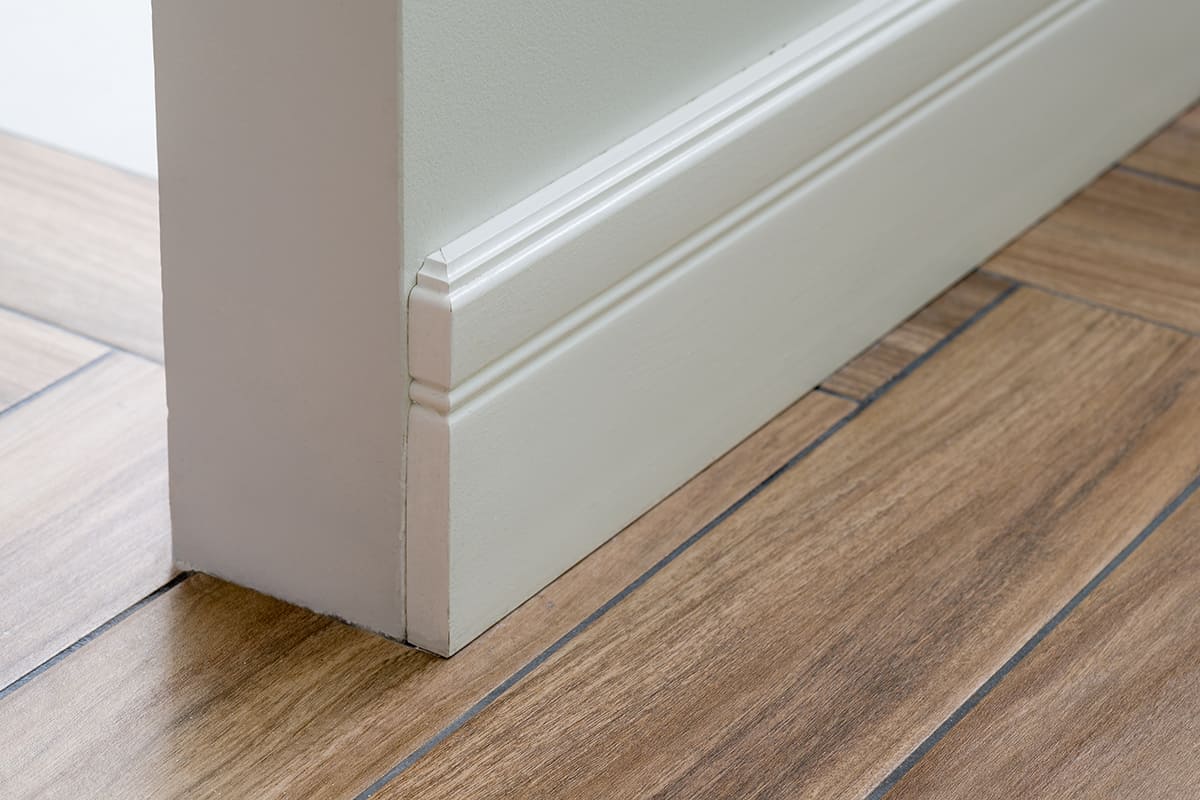 Since people have been spending more time at home as a result of covid-19, there has been a need to feel closer to nature. This has affected interior design styles in lots of ways, for example, the enormous popularity of green in color schemes and the addition of many houseplants as a key decoration in homes.
It has also affected flooring trends, which are now leaning towards matte and low sheen finishes, which look more natural and at one with the outside world. Matte hardwood floors give us a texture that is reminiscent of real trees we see in the wild and helps to bring us closer to nature within our homes.
From a practical perspective, matte floors are great for hiding dust and dirt, much more so than glossy floors, which show every speck of dust, so you'll find them to be much lower maintenance compared with high shine flooring.
You will find a lot more matte and low sheen flooring finishes in 2022 and a drop in glossy or even satin finishes for hardwood. Avoid any flooring surfaces which have a shiny finish if you want to create a contemporary feel in your home.
Sustainability
As the younger generations reach an age where they are buying homes and renovating them, we are going to see an increased focus on sustainability, and this includes where hardwood floors are concerned.
Studies have shown that Millenials and Gen Z will be inclined to opt for more expensive products if they are better for the environment, and as a result of this, sustainable hardwood flooring, which is responsibly sourced and renewable, is going to be very popular.
The trend for upcycling instead of buying new is also going to play a part here, as homeowners might opt to sand down and refinish existing hardwood floors rather than purchase new ones.
Light Colors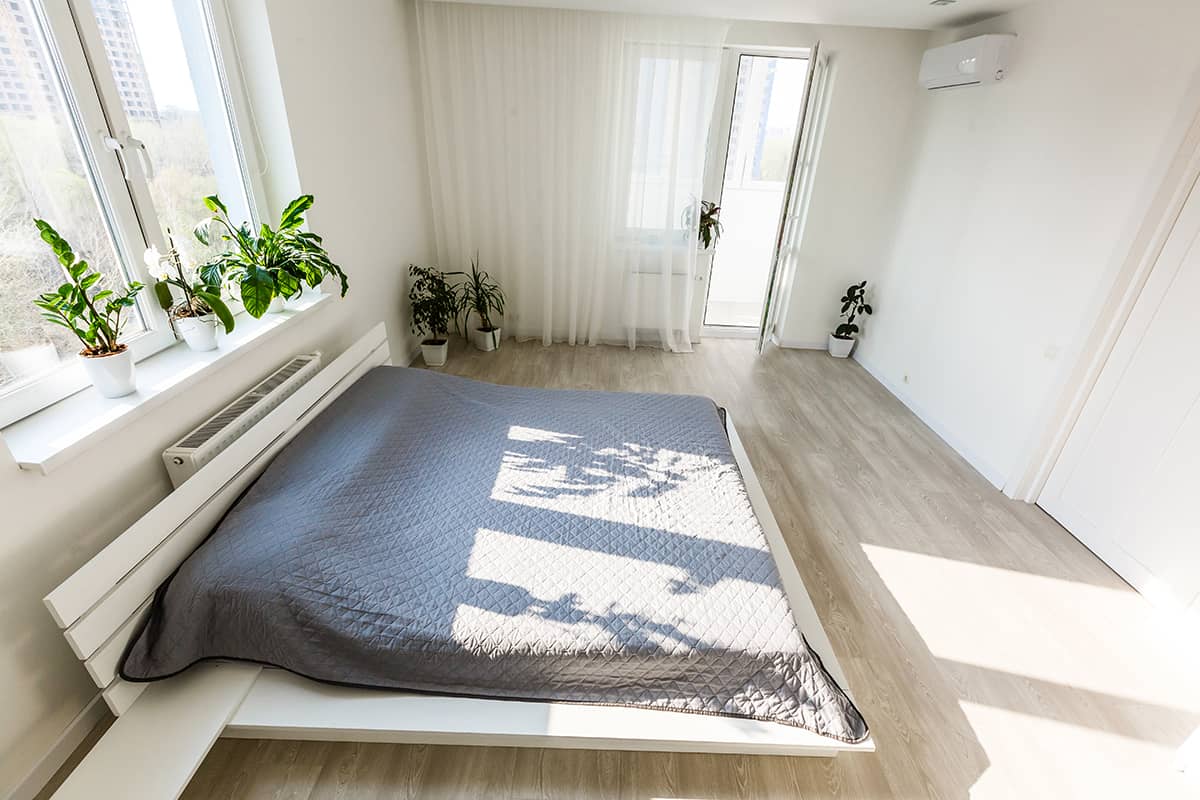 Light and neutral colors are popular across the board in 2022 for walls and furnishings as well as flooring. This is another result of the pandemic because pale and neutral colors are easy to be around for long periods of time.
One of the key colors of 2022 is greige, which is a beige shade with gray undertones. It sits halfway between beige and gray and therefore has both cool and warm tones. It offers the warm and cozy quality of beige but with a modern twist thanks to the presence of gray. This is a color that will be popular on hardwood floors in 2022, in pale shades.
Unfinished wood with a light tone is another trend that is gaining in popularity. Dark stains and rich tones are a thing of the past in hardwood floors; instead, look for soft beige and gray tones or white-washed and driftwood effects.
Benefits of Hardwood Flooring in 2022
Low maintenance
Hardwood floors are a low-maintenance floor option. Unlike carpets, they won't get stained from spills or other marks, and they won't need to be shampooed or professionally cleaned to keep them in the best condition. Hardwood floors can be vacuumed or swept with a dustpan and brush and then mopped.
If you would usually work outside of the home pre-pandemic, and have kids at school, then you probably didn't need to clean your floors every day because there was nobody at home for much of the time to mess it up. However, you have likely found with more people spending more time in your house that the floors can need cleaning as much as several times each day.
Since hardwood floors are easier to keep clean compared with carpets, they represent a low-maintenance option that can save you time on cleaning up.
Hygienic
Bacteria can harbor in carpets, while hardwood floors as a solid surface can be cleaned much more hygienically. Most people are now hyper-aware of disinfecting their homes to prevent the spread of viruses or disease, and having hardwood floors is one great way to eliminate a source of germs and bacteria.
Use a steam mop or a disinfectant spray mop on hardwood floors to sanitize them effectively and have peace of mind when your children are playing on the floor.
Minimalist
Hardwood floors create a minimalist style in homes that is on trend in 2022. People are choosing to rid their homes of unnecessary clutter in favor of a more simple look that gives them more pleasure in their homes. Hardwood floors can add to a minimalist look since they are sleek and unfussy.
Hard-wearing
With more of us spending time in our homes, either homeschooling the kids or working from home, our floors are getting more use than they usually would.
For carpet flooring, this can mean the carpets look worn down or tired much more quickly than they usually would. Hardwood floors are incredibly durable and hard-wearing, so after a quick sweep and mop, they will look as good as they did when you first bought them.
Link to nature
As a natural surface, wooden floors create a warm and comfortable feeling in a room. In 2022 people are increasingly wanting to feel connected to nature, and hardwood floors can contribute to fulfilling this need.