Whether you are an avid follower of goth fashion or you simply love the mysterious atmosphere of a gothic castle, you can pull off the same look in your own bedroom. This task isn't as daunting as you may think – and to prove it, I've come up with some brilliant gothic bedroom decor ideas to suit all budgets. But first, let's get to know a little about the history of gothic style interior design and how to incorporate this style into your bedroom decor.
What is Gothic Interior Design?
The classic gothic interior design is a style characterized by sophistication and mysticism. It originates in the Middle Ages when most architectural styles of Christian cathedrals and castles were inspired by ecclesiastical influences. Over the years, this interior design style took several forms and returned during the Tudor and Victorian eras with a gothic subculture. In Europe, most stately religious structures were constructed in gothic style, but you can also see gothic architecture in colleges, private residences, and civic buildings.
The dramatically designed Notre Dame Cathedral in Paris is a good example of gothic architecture, with typical features including arched windows, pointed doorways, clustered columns, and ribbed ceiling vaults.
Tips for Adding Goth Decor to your Bedroom 
Gothic style interiors often feature rich colors, such as black, deep red, or dark purple.

A gothic-style bedroom must have a heavy atmosphere with a dramatic feel so dark wooden furniture is a must.

To create an eerie feel, always use low-intensity lighting.

Keep the room clutter-free and clean as gothic bedrooms are never messy.

Decide whether you want to create a modern goth look in the bedroom or a classic one. A modern gothic-style interior consists of dark-color bedding and white-tiled flooring, whereas in classic goth bedrooms like Victorian homes, the color red for all the furnishings is preferred. 
To give you a better idea of gothic-style bedrooms, see my 13 examples below: 
1. Choose Black and White for Modern Goth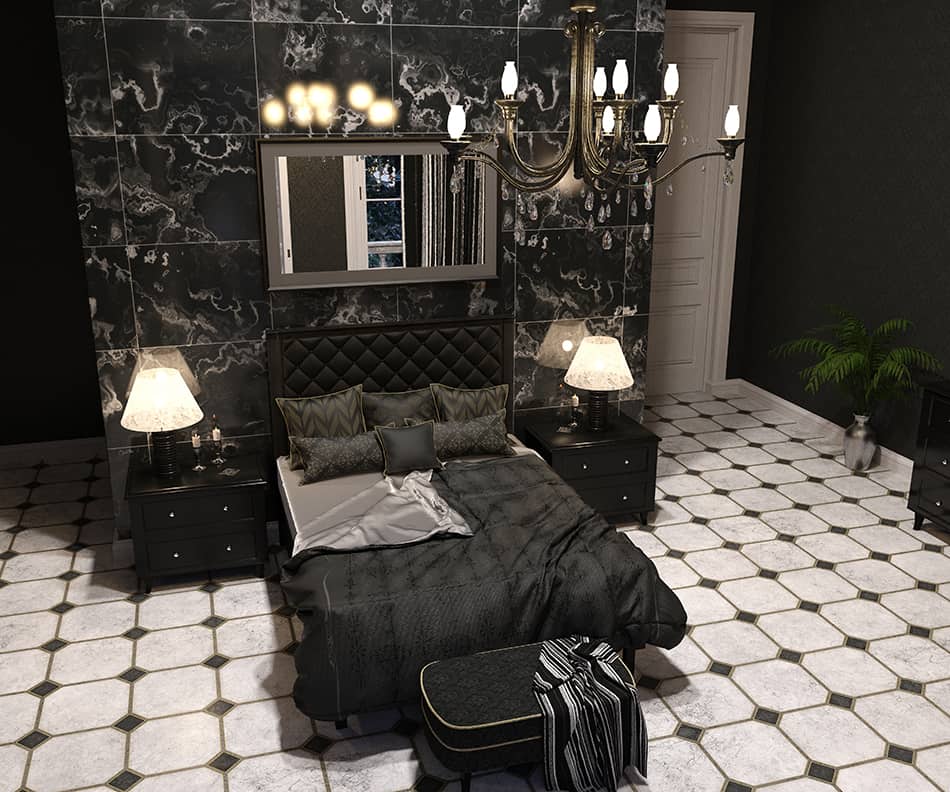 Black and white add a sense of mysticism in goth bedrooms. When used for the bedding, flooring, and the walls, they can make the bedroom look sophisticated. Black is an excellent choice as the main accent color, with a contrasting color like white to soften it. Just as you can see in this bedroom, the dramatic black color blends beautifully with the white tile flooring. But you don't have to stick to just these two colors in order to add a dramatic element to your bedroom. Consider other varying hues for even more depth, such as dark purple with blue, or grey and green since these color combinations work perfectly in a modern goth bedroom. 
2. Wallpaper for Classic Goth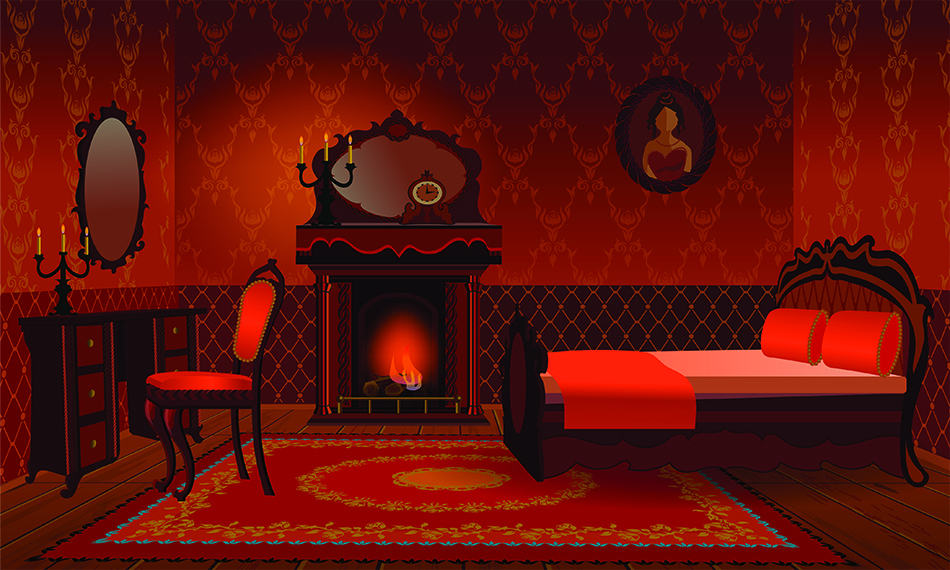 In an authentic Victorian goth bedroom, wallpaper is a must-have. You can choose from various patterns that will perfectly suit this style. Elegant textures will truly make a dramatic statement in a Tudor-style of Victorian home. Even bold wallpaper textures and colors like orange will help you achieve the gothic look. Here you can see how the blend of red, dark brown, and orange colors throughout the bedroom have created a vintage, Victorian gothic theme.
3.
Goth Floors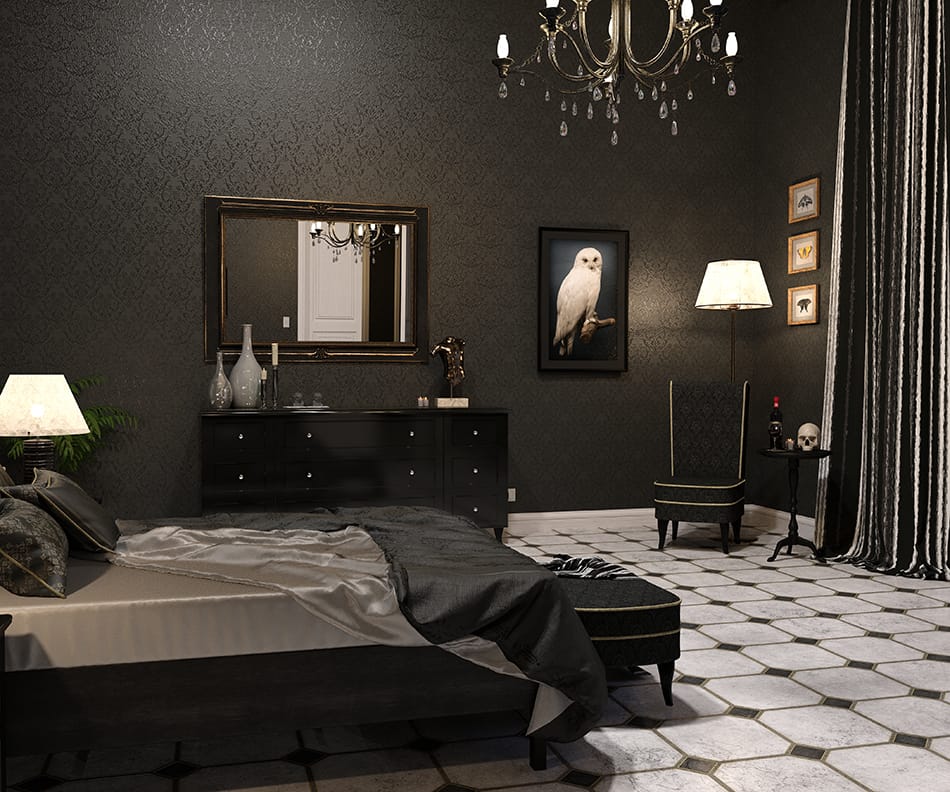 Since the largest surface in a bedroom is the floor, it must look as gothic as possible. This style doesn't work with wooden flooring, unless it's dark oak – composite is a no no because it doesn't look original. The safest option is to go for stone or tile flooring and make sure it's a contrasting color to the walls. In this bedroom, the walls are completely black and the floor is white, which have created a goth-like appearance.
4.
Cover the Floor with a Rug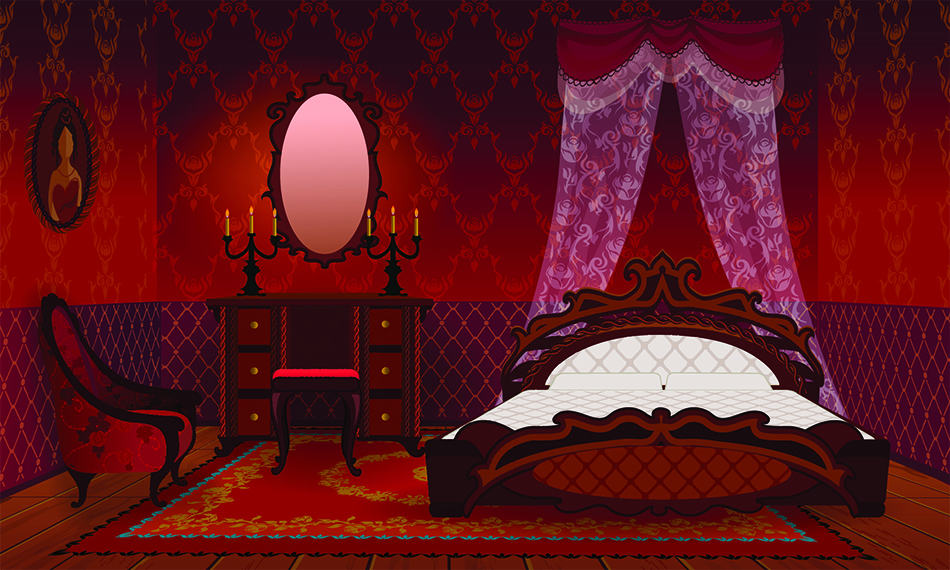 While in a modern gothic bedroom, you can simply leave the floor bare, in a classic gothic bedroom, you should cover the floor with a rug. This is because in the Victorian times, it was highly undesirable to walk in the bedroom barefoot at night, especially in winter, so thick rugs with elaborate patterns made from wool were used to cover the floor. These rugs also helped provide additional warmth. You don't have to use a wool rug to cover your vintage bedroom's floor if you live in a warmer climate. A Moroccan or Persian rug would suffice, as long as it goes with your wall color. 
5. Low-intensity Lighting for Ambiance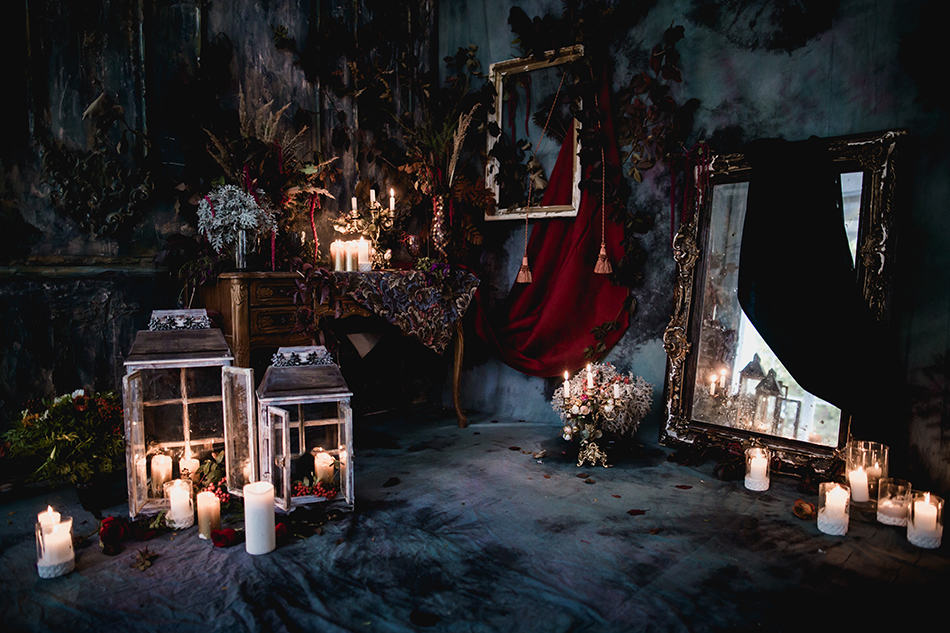 Low-intensity lighting is the best way to create a gothic ambiance in your bedroom. A chandelier with a dimmer, for example, is the ideal lighting and sets the mood for goth decors. Another idea is to use candles by placing them on the wall in candle holders. This will create a warming old-world atmosphere in the room. Wrought iron candle holders are the perfect additions in a Victorian-style gothic bedroom. You can choose from a variety of candle holders in vintage stores to add a romantic look to your bedroom. 
6.
Velvet, a Luxurious Fabric Option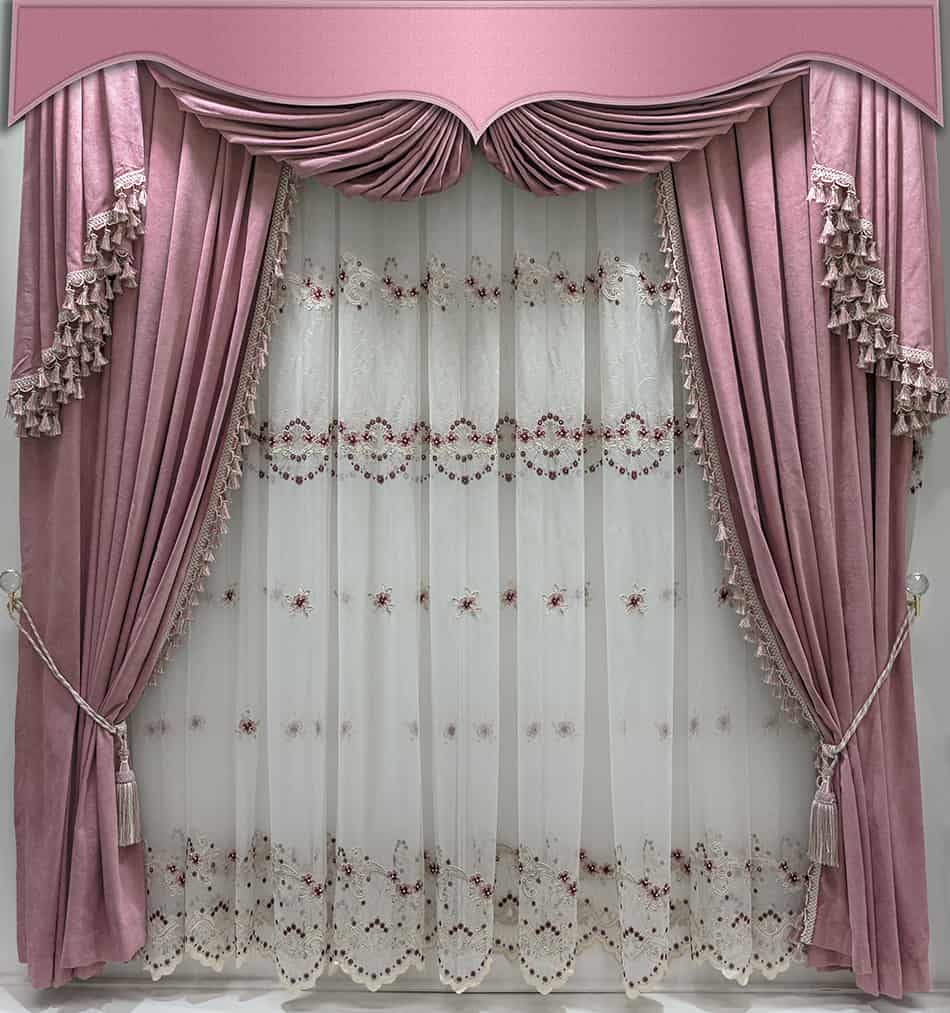 Velvet is a must fabric option for an authentic gothic style bedroom. This elegant material can be used for the curtains, but remember to use heavy, floor to ceiling drapes to create a dramatic look. The same fabric can also be used for the bedding as long as it's in the same color as the curtains. Gothic bedrooms in castles are always decorated with velvet curtains to help keep the cold out of the room. You can opt for tassel-fringed valances or jacquard fabrics for an ultra luxurious feel.  
7.
Dark and Heavy Wooden Furniture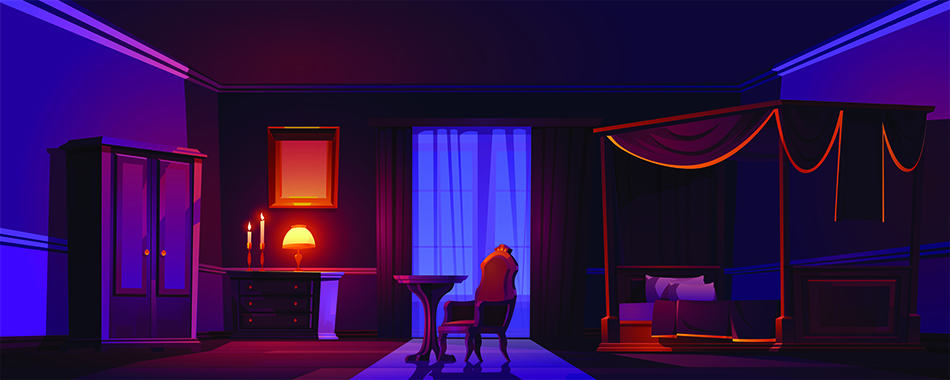 In the Gothic era, all the furniture in the bedroom were made from solid wood and were extremely heavy. Oak was a common material used for the bed as it's the most durable option. But it was also common to see wrought iron on the furniture doors, hinges, and headboard. 
8. Add a Black Leather Corner Seat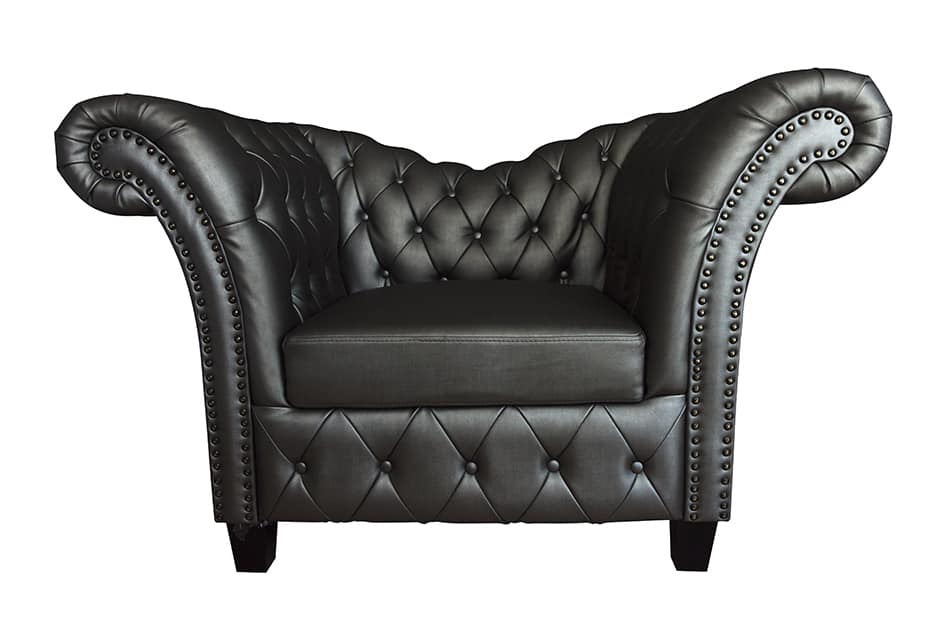 For bedrooms with larger spaces, a corner seating area will work nicely with your sleeping furniture. As part of your gothic bedroom decor ideas, consider a chesterfield armchair or sofa in black leather. This deeply buttoned seating furniture looks grandiose and would make a stunning focal point in a gothic bedroom. A black leather sofa isn't just practical, it's also theme relevant and portrays your personal taste. And don't forget to add some velvet or satin cushions to complete the look. 
9. Hang an Ornately Designed Gothic Mirror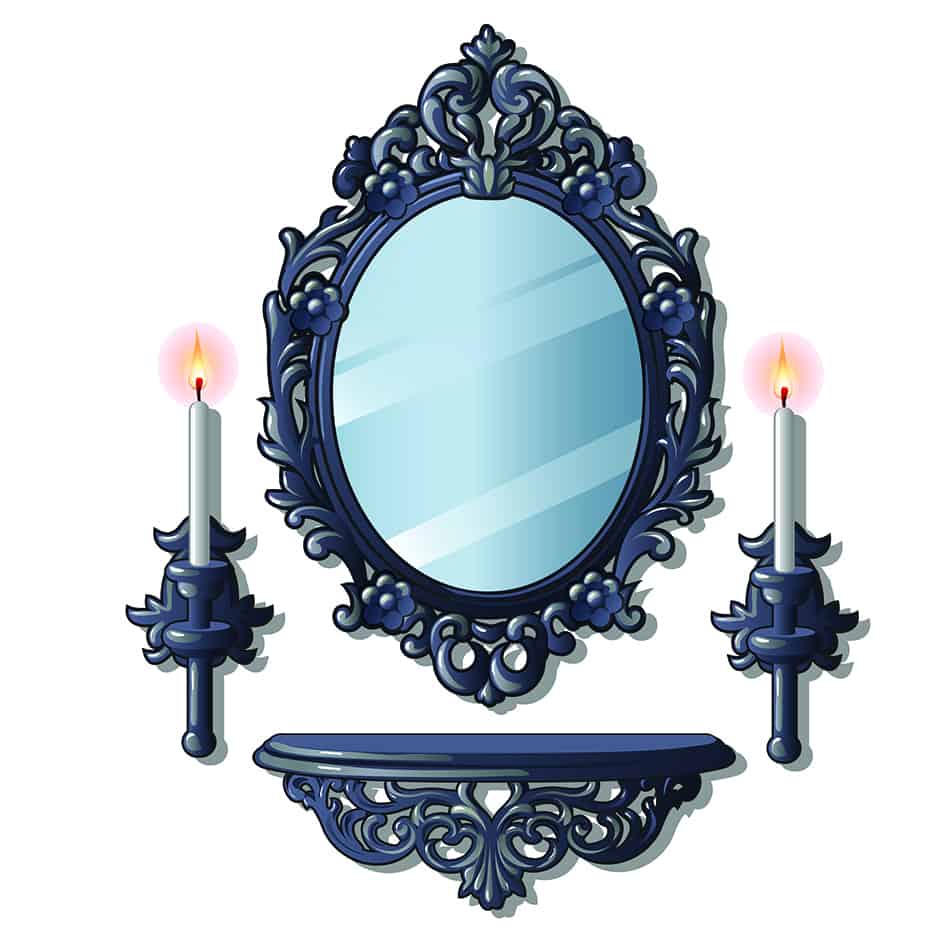 No gothic bedroom would be complete without an ornately designed mirror. A mirror is the absolute gothic chic accessory that will look breathtaking on any wall. A black mirror with matching candle holders, for example, will truly bring your gothic theme to life. No matter whether you hang them on a dark or neutral wall, ornate fixtures in dark colors provide an authentic goth look to a vintage bedroom.  
10. Gothify Your Bed with Skull-patterned Designs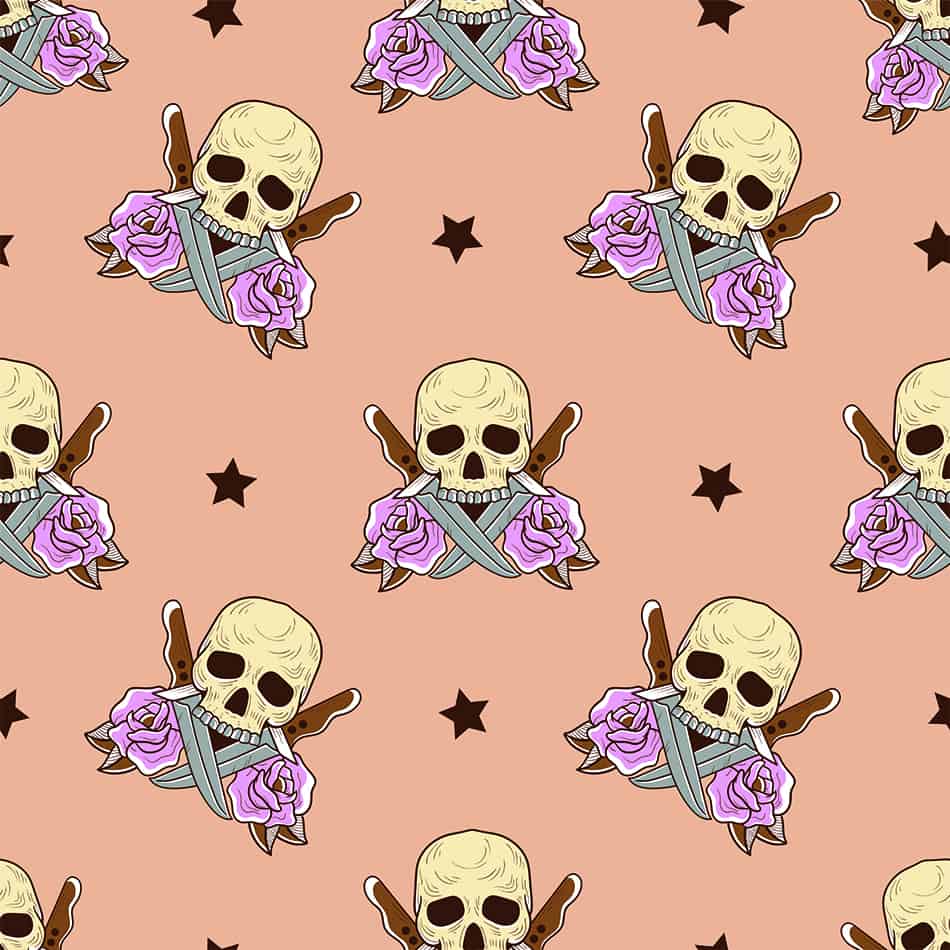 Your bed also needs to look the part just like the rest of your room's decor. Spruce it up by adding skull-patterned pillowcases and floral designs for the bedding. These punk details will captivate your goth-style bedroom and provide an eerie atmosphere. To take the dramatic look one step further, invest in a large black iron or wooden headboard to add depth. 
11. Create an Eerie Atmosphere with Wall Decor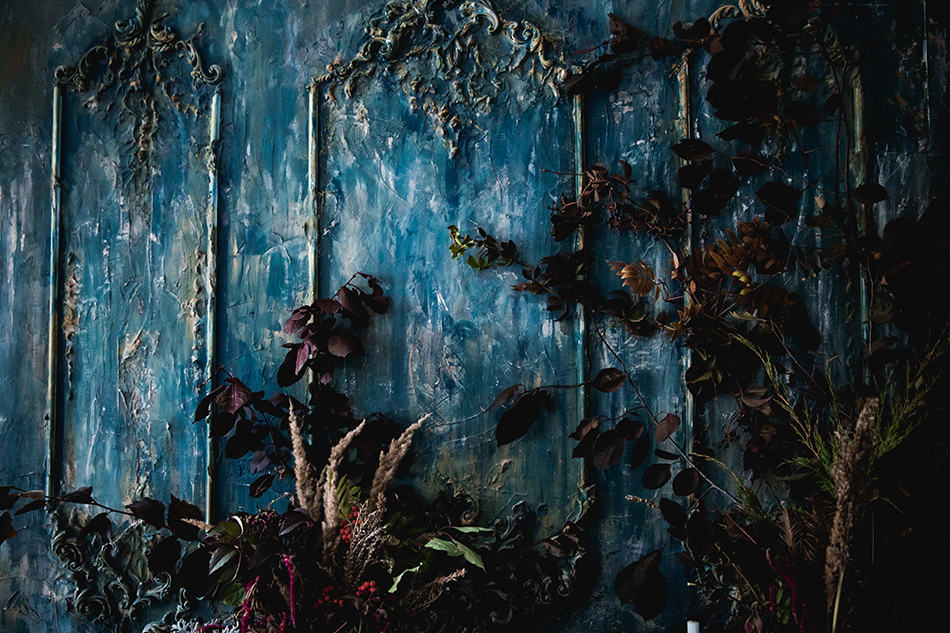 Wall decor plays a vital role in a gothic-themed bedroom. But it can make or break the effect of this interior design. To achieve the look successfully, hang dark-color wall art that is as dramatic as in this image. See how the dried flowers and the candles against the dark wall have created an elegant, yet gothic look to this wall. The decor emits mystery and depth. Adding frightening ornaments on a dark-painted or wallpapered wall creates an eerie atmosphere that will complete your goth aesthetic.  
12.  Goth Themed Embroideries for a Dramatic Look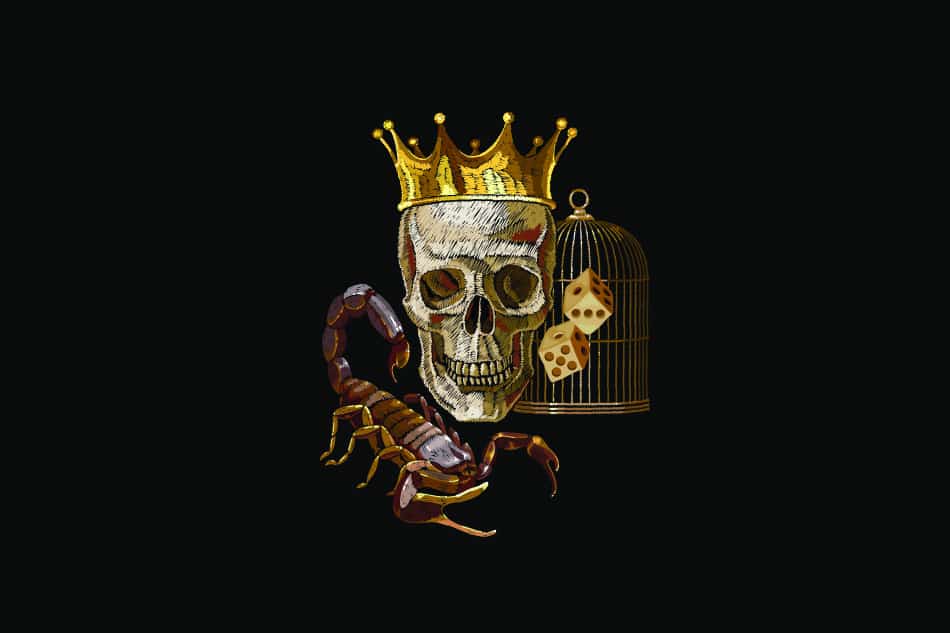 Goth-themed embroideries bring a new dimension to your bedroom. They are an easy way of creating a focal point on the wall while adding extravagance. Choose skull patterns to bring mystery to your bedroom and transform the space for extra character.
13.
Gold for Glitter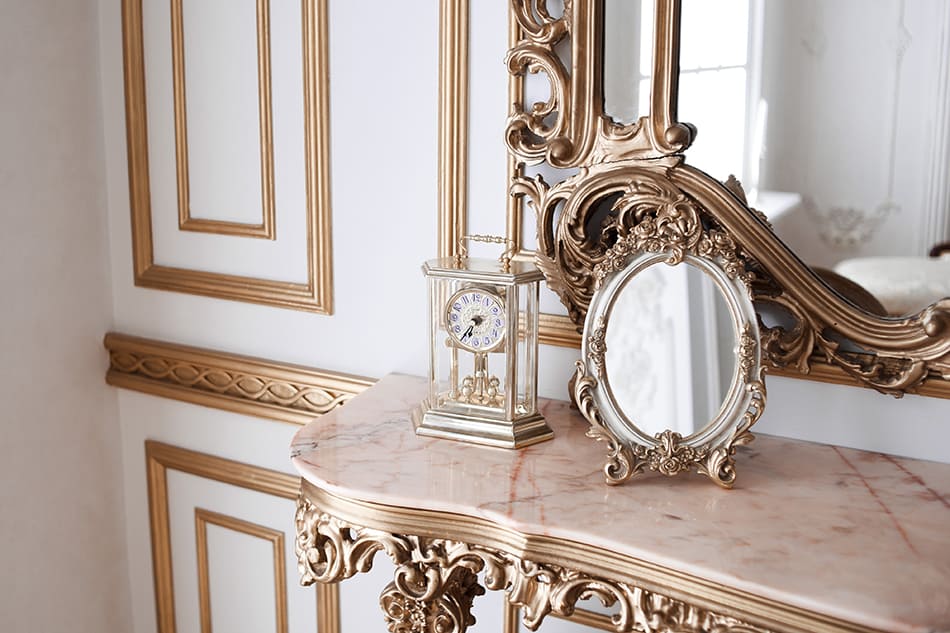 As I mentioned earlier, a gothic bedroom isn't complete without a mirror. If you already have a gold-framed dresser or other glittery accents in your bedroom, pair them up with a large gold-framed mirror. Applying glowing materials in a gothic bedroom makes the space look vibrant and beautiful. Other accessories you can add on top of your dresser include a gold display clock and a smaller gold-framed mirror as shown here.