What is Cool Gray?
Cool gray is a medium gray shade that is made from an equal amount of black and white mixed together with a generous splash of blue.
Cool gray is grayer than it is blue, but the blue undertones in it are clear to see, giving the color an obviously cool temperature. In low light, this color can appear bluer than gray, whereas, in natural light, it will read as a true blue-toned gray.
What Does Cool Gray Mean?
Historically gray is a color that is synonymous with dull and dreary atmospheres since it is the color of rain clouds and bland materials such as concrete.
However, over the last decade, gray has taken on a whole new meaning, and these colors are now among the most popularly chosen shades in interior design.
Gray is now a color that is used to convey a sense of modernity and is considered to be the classic contemporary neutral. Gray is a color that can instantly update the look of a room, so it is now synonymous with modern design.
Since cool gray has blue undertones, it shares some of the meaning of blue shades. Blue is a soothing and relaxing color, so cool gray can also be used to create a tranquil space.
Similar Colors to Cool Gray
Gray
Cool gray is a medium shade of gray with blue undertones, while gray is a perfectly balanced, neutral shade of gray. It is made up solely of black and white, and as such, it lacks undertones and doesn't have either warm or cool tones.
If you are looking for a neutral shade of gray, then pure gray is the ideal color. It will work well with any accent color and won't impress its own personality upon a space. By contrast, cool gray is made by adding a touch of blue to pure gray, and therefore the resulting look is cool and more energizing.
Read more: 9 Excellent Colors that Go with Gray (with Pictures)
Silver gray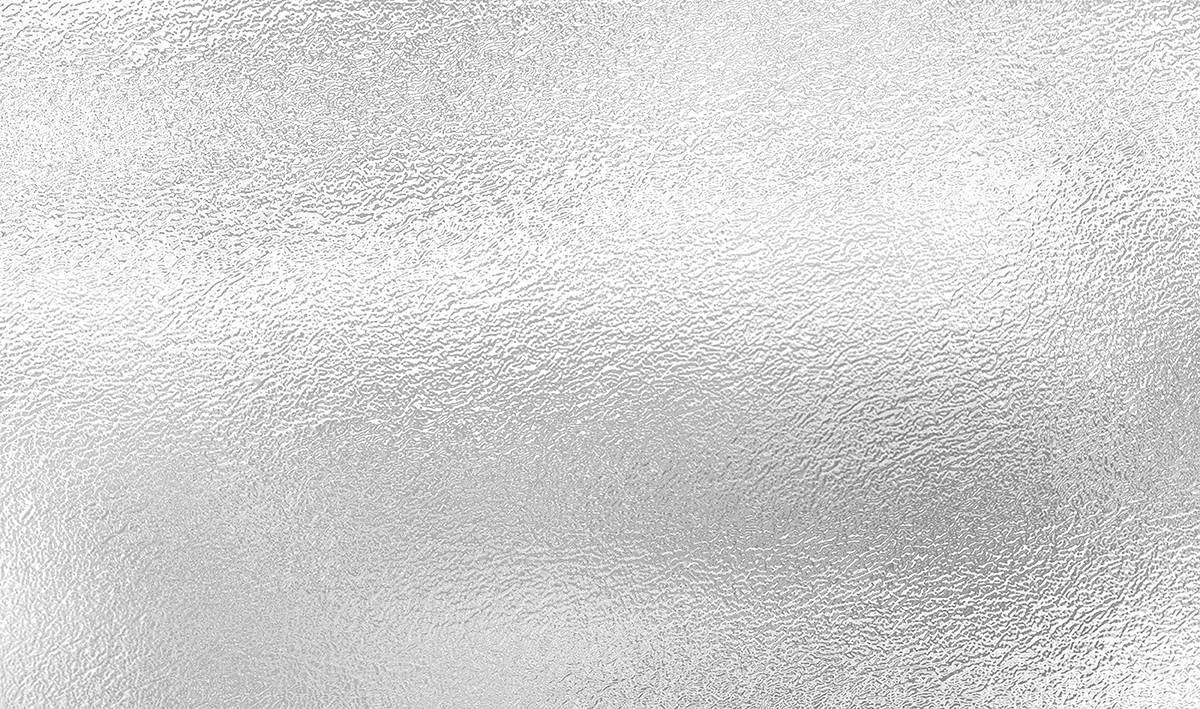 Silver gray is a lighter shade of gray than cool gray. It is made by mixing a high proportion of white with a small amount of black. Silver gray does not have any undertones, so like pure gray, it is a perfectly neutral color that won't read as cool or warm. Silver gray, when used in home decor, will offer a softer look compared with cool gray, and it is more versatile.
Gunmetal gray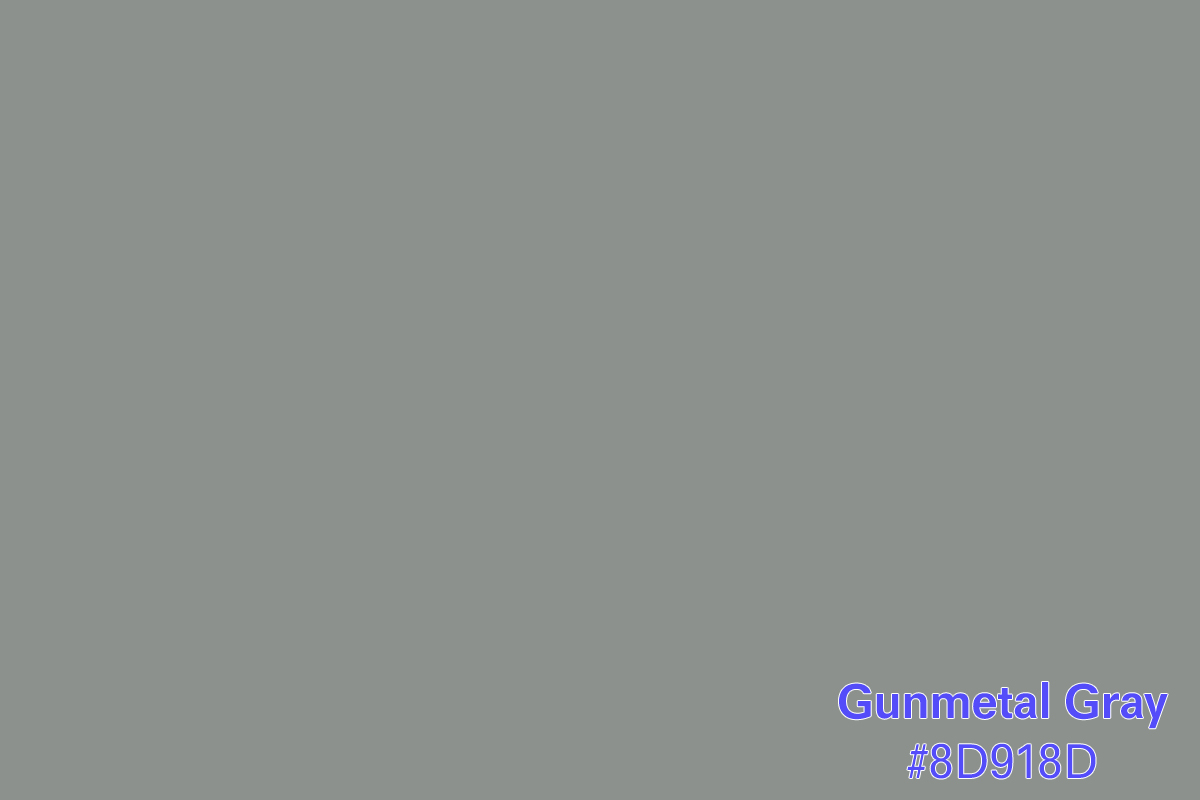 Gunmetal gray is extremely close to cool gray because it is a deep shade of gray that has blue undertones. Gunmetal gray has a darker pigmentation than cool gray, and the blue tones on cool gray will be more obvious.
Gunmetal gray is created by mixing black and white together and mixing a small amount of blue. Cool gray is achieved using the same colors, but the proportion of blue will be slightly higher. Both of these colors have a cool temperature, so they can be used to create a fresh, clean feel in a room.
How to Use Cool Gray in Home Decor
Wall paint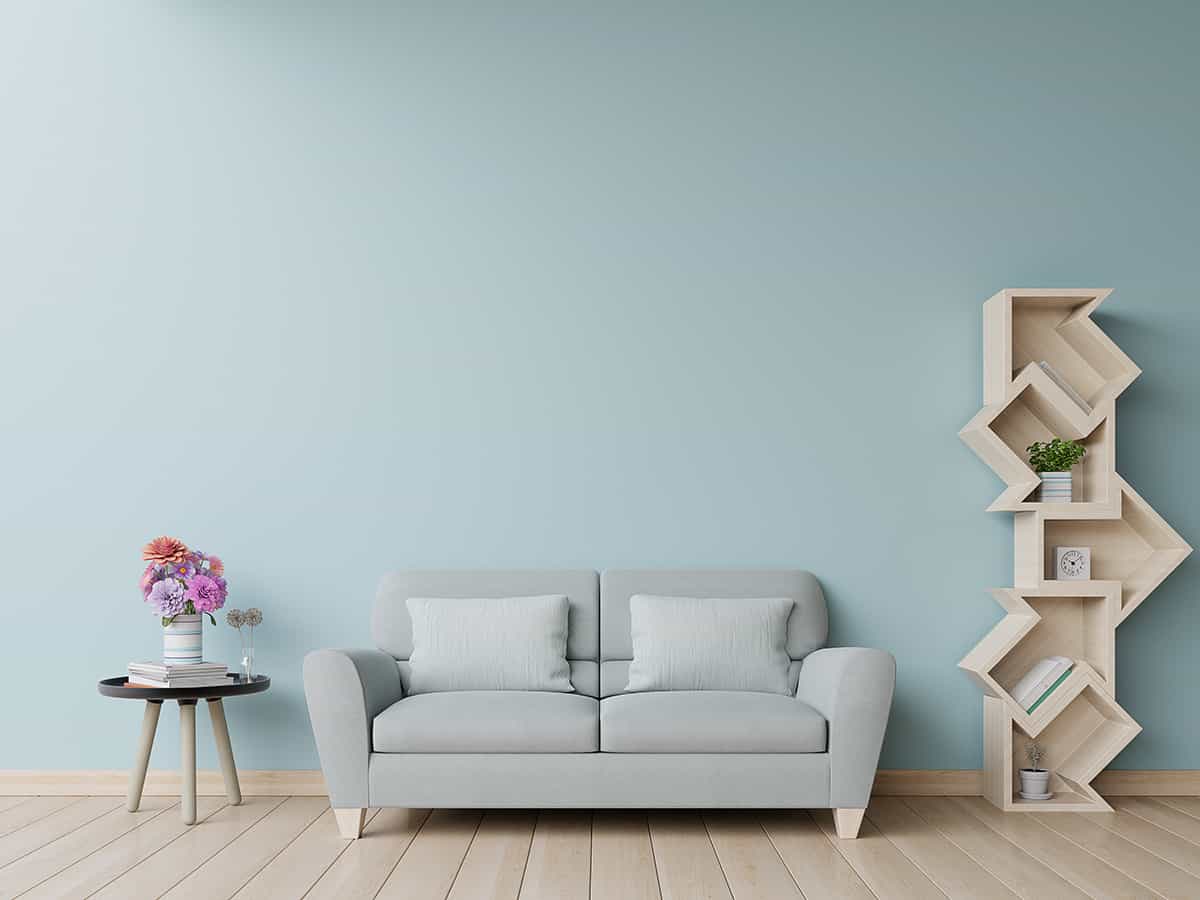 Cool gray is a nice option for wall paint when you are looking for a medium shade of gray. It is not light gray and so will not make for an airy space, and it is also not dark gray, so it won't look dramatic. Instead, cool gray offers a good balance between the two that can work for any room in the home. Use white trim with cool gray painted walls to create a monochromatic contrast and help to make the gray stand out.
Cool gray has blue undertones, so use blue accents for a sense of harmony, or opt for contrasting accents for a more striking look. Blue and orange are opposite colors on the color wheel, making orange the contrasting shade of blue.
As cool gray has strong blue undertones, it will make for a really effective complementary look with orange-based shades. In a contemporary living room, paint the walls in cool gray and use burnt orange accessories for a strong accent.
Floor color
As a modern neutral, gray is widely chosen as a floor color because it makes for a versatile background shade. As cool gray is a medium shade, it is deep enough to ground a space when used as a floor color, but not so deep that it absorbs light and makes for a dark atmosphere.
If you are going for a modern look, then cool gray is an ideal color choice for flooring since it has blue undertones and therefore comes across as clean and fresh. Cool gray flooring could be used in the form of carpets, painted planks of wood, or floor tiles.
The medium shade of this color means that it is good for hiding dirt and footprints so that it will stay looking clean for longer in between vacuuming. It is also great for creating a contrast against the walls, with either pale or dark shades of paint.
Soft furnishings
To update the style of a room on a budget, adding soft furnishings in cool gray is a great option. Cushion covers and throws can be picked up inexpensively and make a huge impact on a room. Since cool gray is fresh and modern, it instantly uplifts a space and makes it feel more contemporary.
Cool gray will level out the warmth in a beige room and make it feel more current, or add cool gray soft furnishings to a bland white space to add some definition.
Furniture paint
Furniture paint can be used to completely transform the look of furniture, and it's great for upcycling furniture to save money and have a positive impact on the environment. Update wooden dining chairs by painting them in cool gray for a sleek style, or paint closet doors in cool gray to give them a fresh look.
Colors that Go with Cool Gray
Blush pink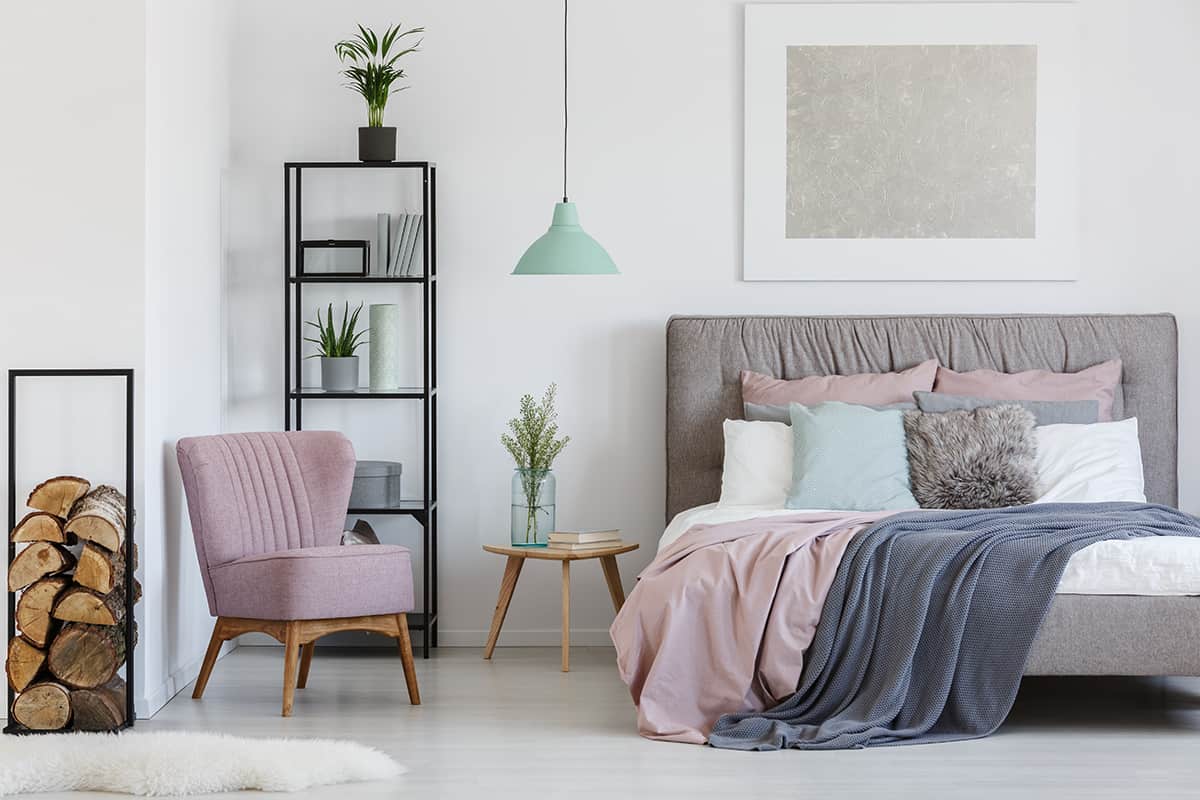 Blush pink is a muted shade of pink that has a dusty feel. Cool gray is among the colors that pair really well with blush pink because the two create a perfect balance. Blush pink brings a softness to a space that cool gray lacks, while cool gray takes the feminine edge off blush pink so that it reads as more neutral.
In a bedroom with blush pink walls, paint trim and doors in cool gray, or add cool gray accessories to the space such as curtains and lampshades.
Sage green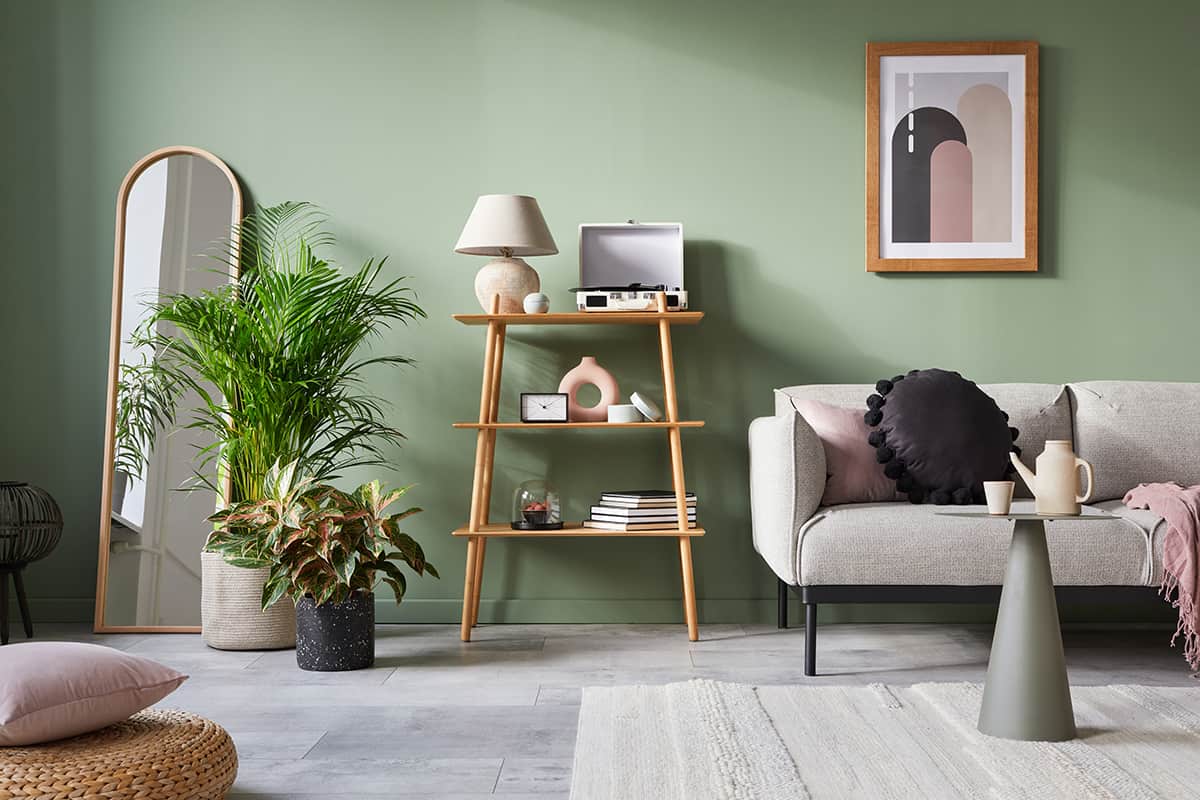 Sage green is a gray shade of green, so it compliments cool gray nicely. Sage green and cool gray are both cool colors, so they work well at creating fresh and clean energy in a room. In a kitchen, paint the walls in sage gray and opt for cool gray cabinets, along with white marble countertops.
This is a color scheme that is earthy and modern, and since cool gray is similar to colors found in nature, it works perfectly with sage green in botanical or natural-themed spaces.
Off-white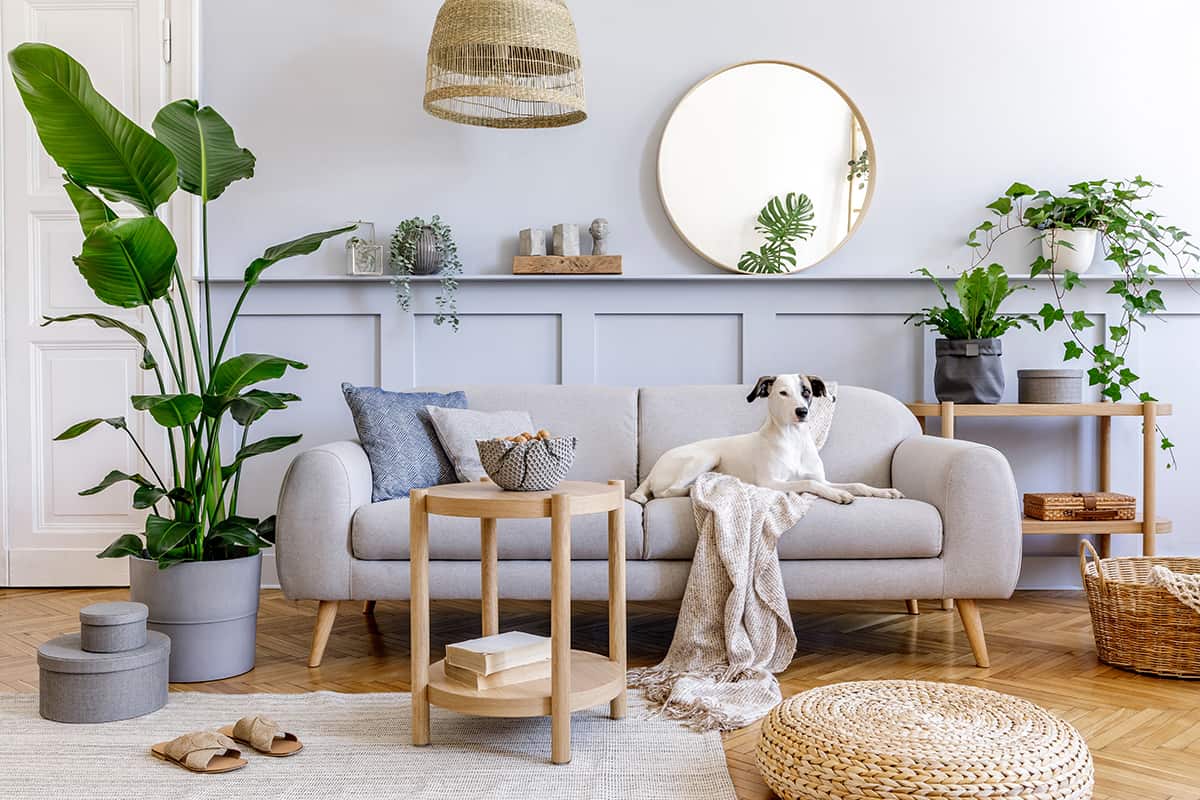 Off-white can be a cool or warm shade depending on the undertones, but if you are using off-white with cool gray, then a cool white will work best. The cool tones in both of these shades will coordinate with each other and create a sense of consistency and continuity, while the vast shade difference between dark and light will ensure contrast and definition.
In a room with cool gray walls, use a cool shade of off-white for the trim and accessories such as cushions or a rug.
Off-white painted furniture will also look stylish against the depth of cool gray walls. Alternatively, paint a cool gray accent wall in a room that is predominantly off-white to benefit from a bold and dark feature.
Mustard yellow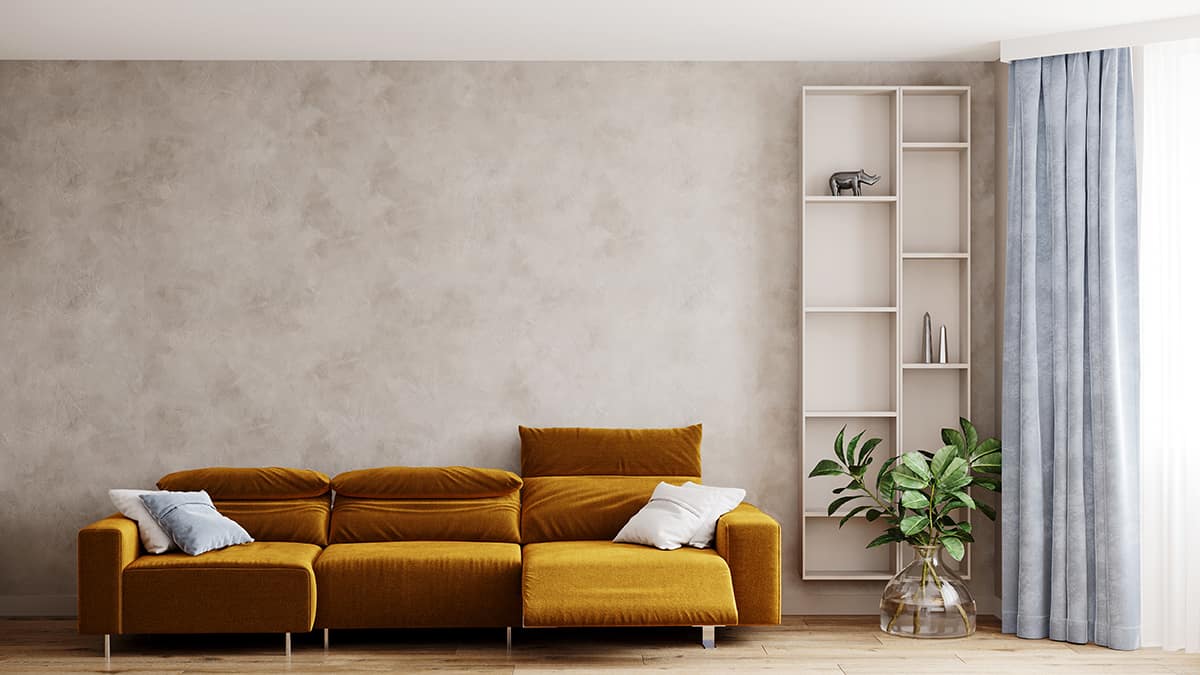 Gray and yellow are two colors that seem to always look stylish and interesting together, but it is cool shades of gray in particular that work with yellow because of the contrast between cool and warm tones.
The blue hues in cool gray help it to look especially stylish with yellow because blue and yellow are indirect contrasting colors, with yellow sitting next to orange on the color wheel and orange being the direct contrasting shade to blue.
These facts make cool gray and yellow a great color combination, but if you need help narrowing down the shade of yellow to use, then opt for mustard yellow with this medium-dark blue-gray color.
The depth of mustard means it stands up really well to the depth of cool gray, so it won't let the gray be overpowering, but it also won't be fighting for attention.
In a bedroom, paint the walls in cool gray for a sleek and edgy vibe, then add a mustard-colored upholstered headboard on the bed and a coordinating mustard-colored rug at the end of the bed. Add other small mustard accessories around the space to continue the color scheme, such as candles.