Off-white is a color that is often referred to in interior design as an alternative neutral color when white seems too harsh, but beige is a step too far in the other direction. The fact is that off-white is a color that is achieved by using a large percentage of white mixed with a tiny dash of another color.
The color you mix it with is going to define the resulting shade of off-white you end up with and what sort of atmosphere this is going to create. Some shades of off-white are a very, very pale gray, so these are going to have a cool and contemporary vibe, while other shades of off-white are achieved with a touch of yellow or brown, which will, of course, result in a warm shade of off-white that looks like a very light cream color.
The type of off-white shade you are choosing for your decor is going to affect which colors work well with it.
Using Off-White in Home Decor
Trim
Off-white is most widely used as a color for trim, internal doors and door frames, and other indoor woodwork such as wainscotting or picture rails.
This is because pure white can come across as too harsh or clinical in some lights or some color schemes, and also because pure white trim has become a bit too 'obvious' in the sense that it was overused to the point that people now find it too boring and predictable.
For anyone who likes to put their own stamp on their interior decor, white trim is often replaced by off-white trim, which has the same sense of neutrality but with a softer feel.
The shade of off-white you choose for your trim is going to affect the way the rest of your space looks, so you'll need to ensure you choose a color that works with your wall paint choice and your soft furnishings.
Wall color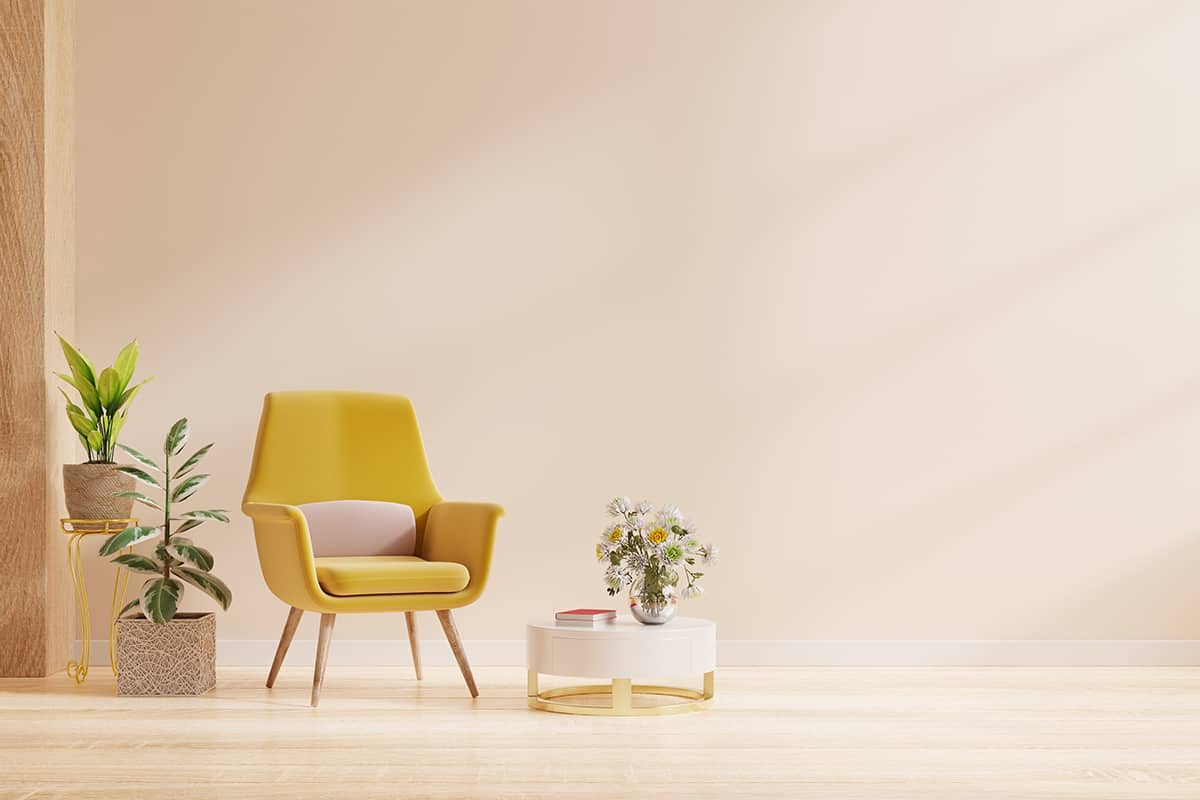 Off-white is a really great color choice for walls if you want to create a space that feels open, airy, and crisp without coming across as cold or clinical. Off-white is a popular color choice for walls when people are decorating homes to sell because it is an inoffensive color that can be easily personalized since off-white will work well in most color schemes.
Off-white achieves a good balance between lacking personality without being dull or boring. Use cool off-white shades in rooms with plenty of natural light for a bright and fresh feel, or a warm off-white shade in rooms that are naturally darker to make them feel comfortable and welcoming.
Flooring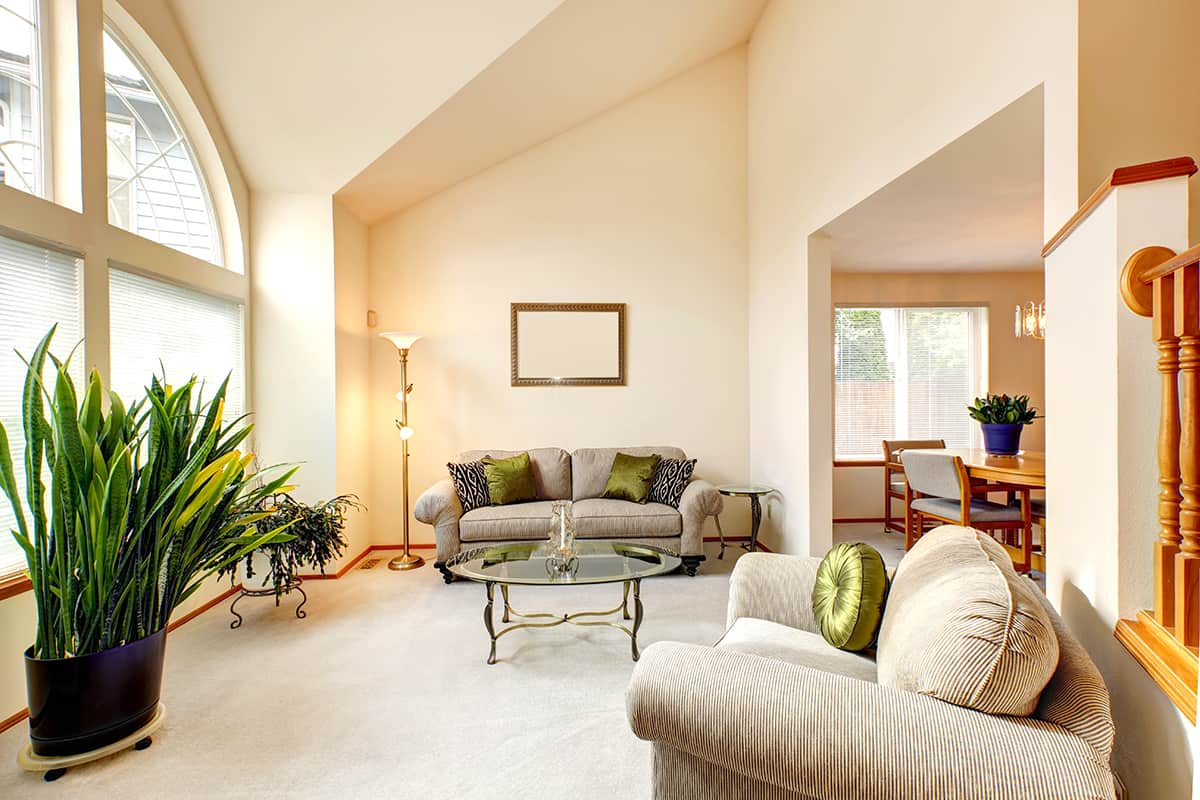 Off-white flooring will help to make a space feel bigger than it really is because it creates the illusion of expansion. While white can be very stark and will instantly look dirty even straight after you've cleaned it, off-white is more forgiving and can conceal dirt or marks much better.
Off-white carpet will be luxurious in a bedroom, or choose off-white tiles for a clean and fresh look in a bathroom or kitchen. Off-white hardwood or laminate floors are also a good choice in casual spaces, with a white-washed effect that is suitable for rustic or coastal decor styles.
Soft furnishings
Off-white soft furnishings provide a warmer alternative to pure white soft furnishings, which can also lack personality. Use off-white curtains or cushions when you want to add a light touch to a space, but feel that pure white will be too harsh or stark.
While white soft furnishings can look basic and simple, off-white soft furnishings look more intentional and high-end, resulting in a more sophisticated and expensive style.
Colors to Use with Cool Off-White
When most people think of off-white, they picture a cool shade of off-white, which could also be described as a very pale version of gray. This is a really versatile neutral shade that will go with both warm and cool colors. It has a much more fresh and more contemporary feel compared to warmer versions of off-white.
Blue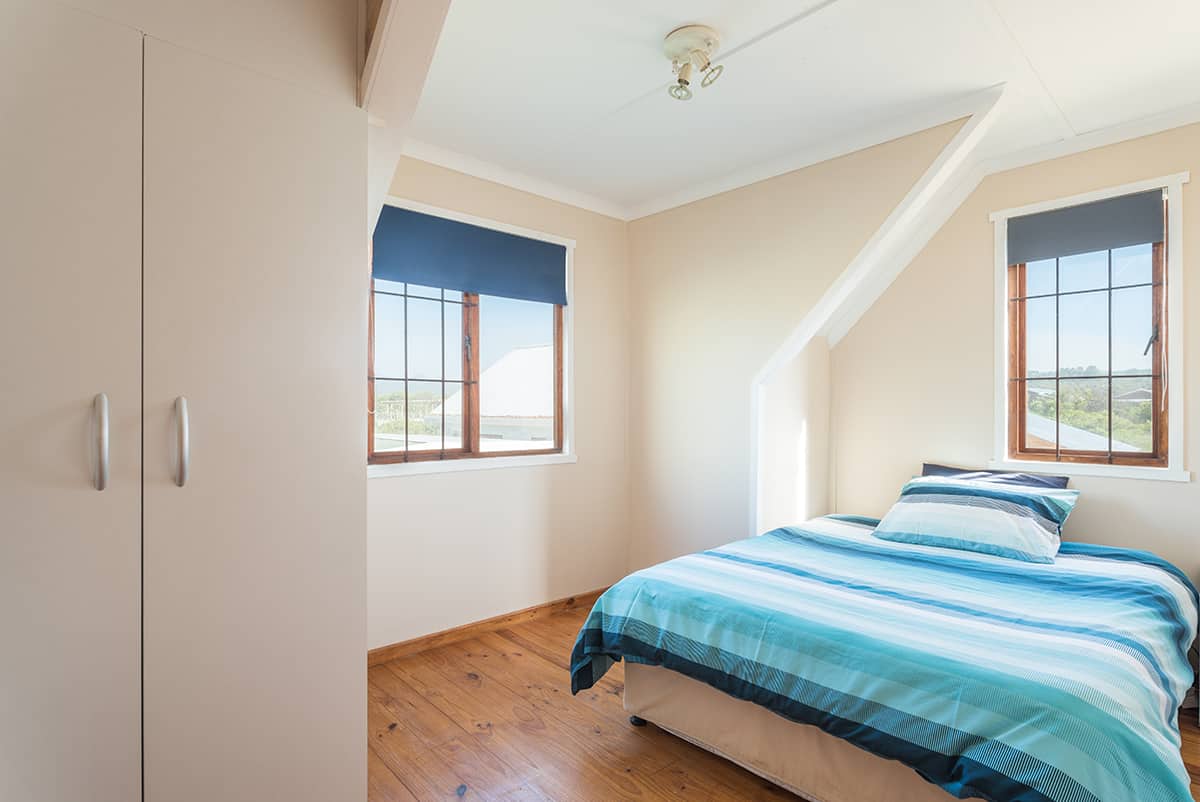 Any version of blue will go with cool off-white shades, from baby blue right through to royal blue and navy blue. In a room with navy blue walls, a cool off-white paint used on the trim will match well with navy blue and make it stand out while also serving to reinforce the modern aspects of navy blue. In a room with baby blue walls, cool off-white trim will create an almost tonal effect.
Off-white is ideal for a nautical or coastal-themed interior decor with blue. It can be used as the dominant color in this theme or as the accenting shade with blue as the main color. It will add a contemporary touch while maintaining a neutral base.
Gray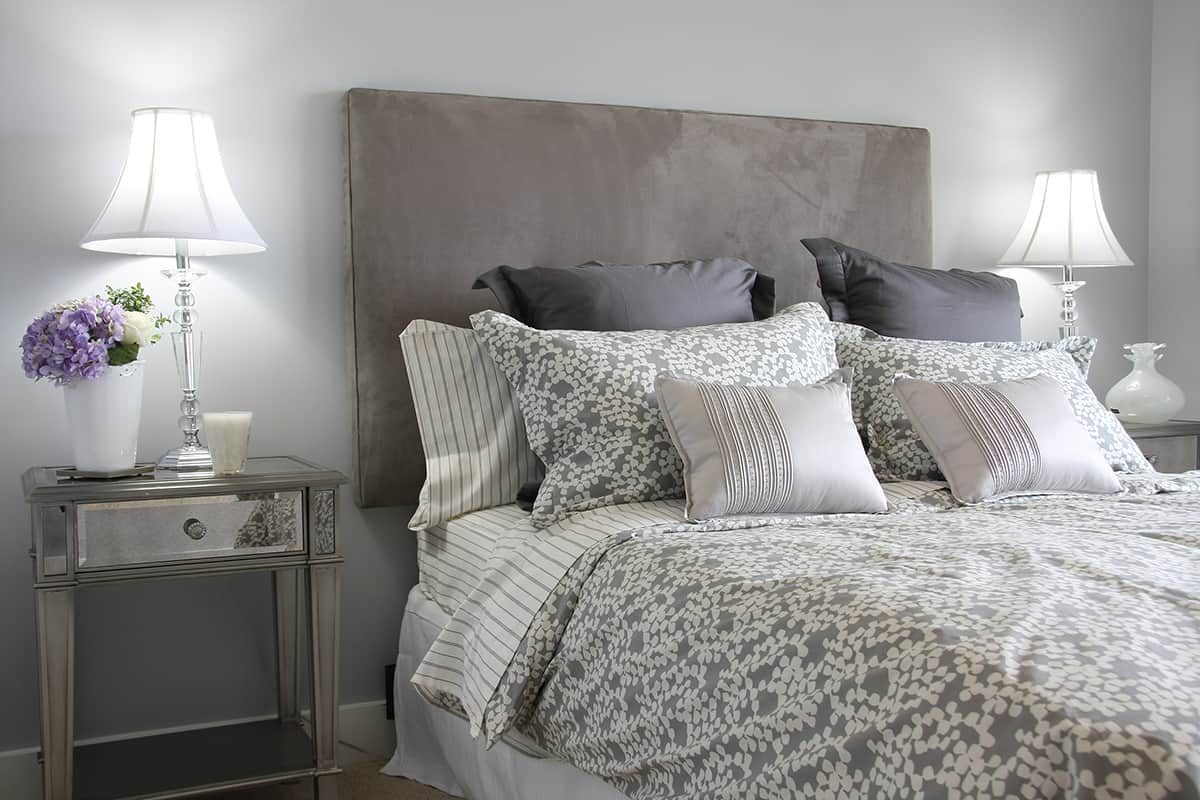 As cool shades of off-white are generally just very pale versions of gray, other shades of gray will work well with this color to achieve a layered or tonal effect. Use charcoal gray paint for trim and interior doors set against off-white walls or mid-gray sofas with off-white faux fur throws draped across them.
Gray and off-white in the same color scheme will create a very cool and contemporary look, which can be airy or intimate depending on the shades you choose, and which color is used as the dominant shade.
In a living room, off-white will work well as a dominant shade with medium and darker gray accents, while in a bedroom or dining room, for a more cozy feel, use dark gray on walls with accents of off-white used as a highlighter.
Gold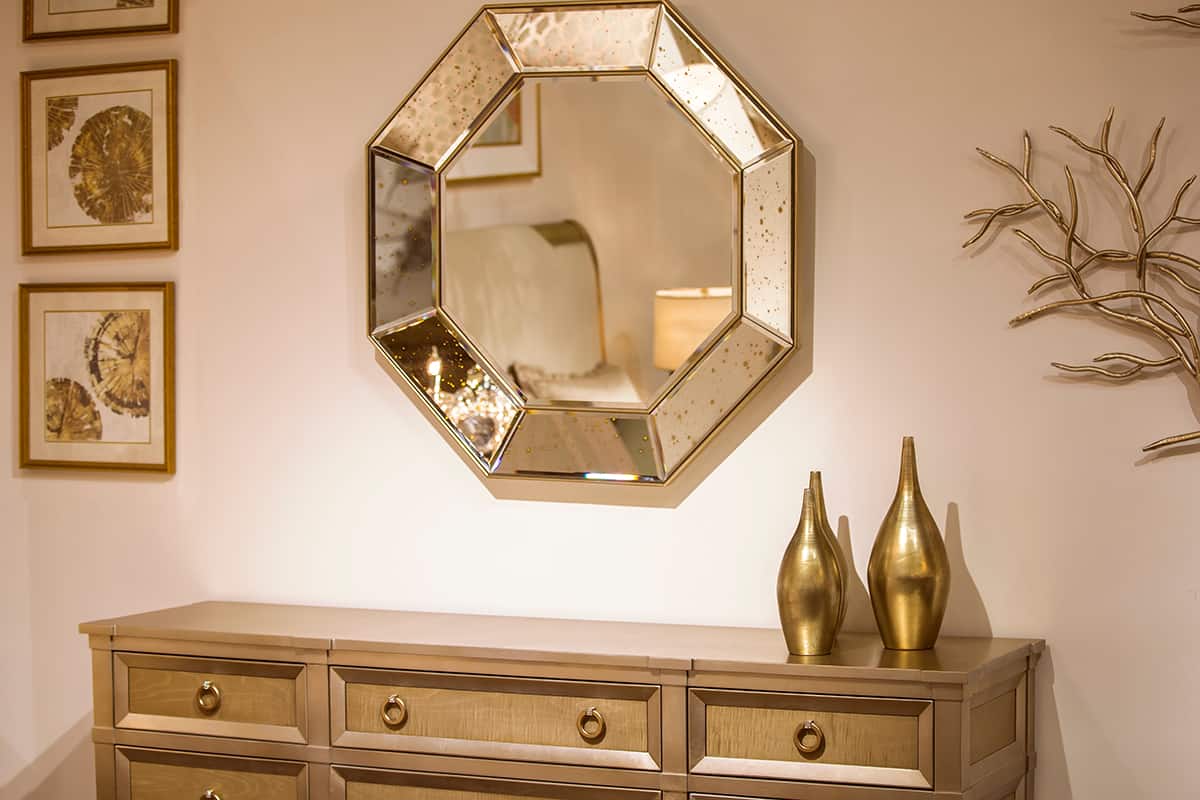 Gold is the perfect antidote to cool off-white as it brings a warmth and richness that off-white lacks. Gold serves to illuminate off-white and make it feel more expensive and sophisticated, while off-white brings a modern edge to gold to ensure it doesn't look old-fashioned.
Alternatively, if you were to pair gold with a warm shade of off-white, it could look dated. In a bathroom with off-white walls, add gold hooks to hang towels from and gold accessories such as a soap dispenser and toothbrush holder.
In a bedroom with gold wallpaper, choose off-white furniture and off-white curtains to ensure a contemporary look is achieved.
Green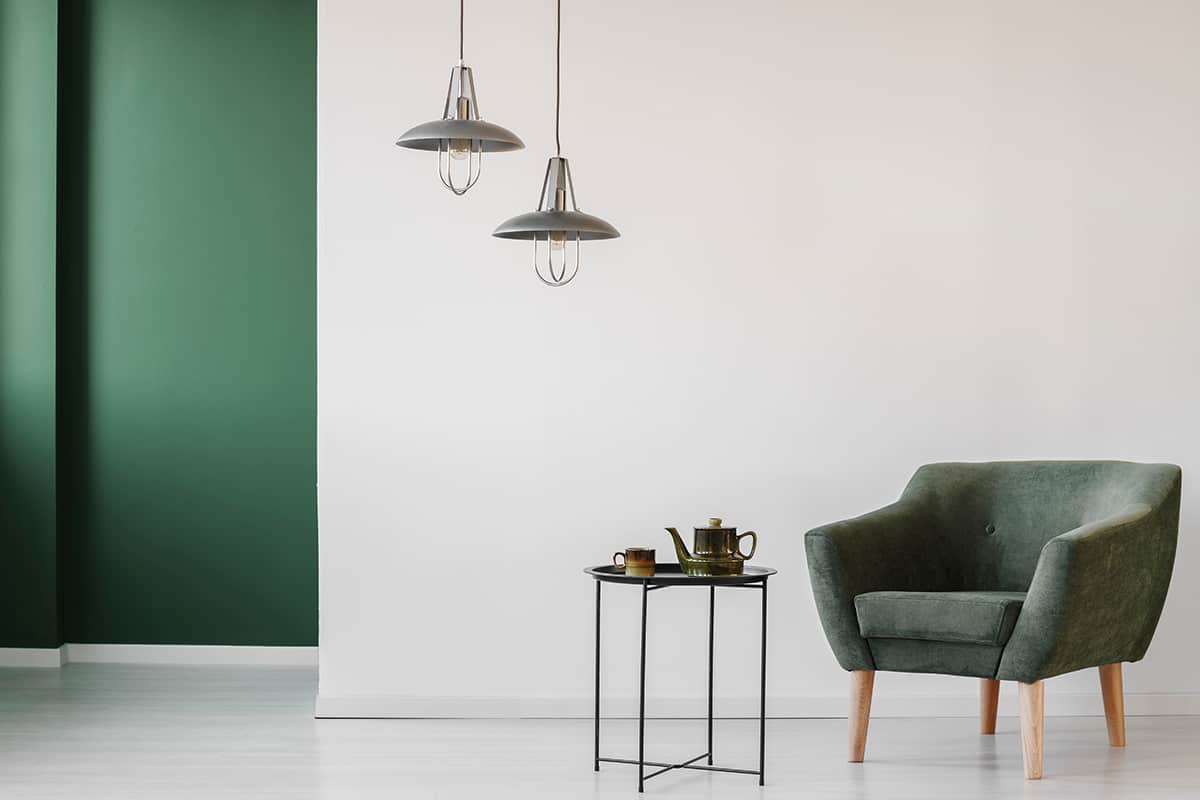 Green is a color that looks good with a variety of off-white shades, including cool off-whites and warm off-whites.
For cool off-whites, choose sage green, as this has gray undertones that pair nicely with the hint of gray in off-white. Emerald green also looks good with off-white, as it helps to define the color scheme as modern luxury.
Purple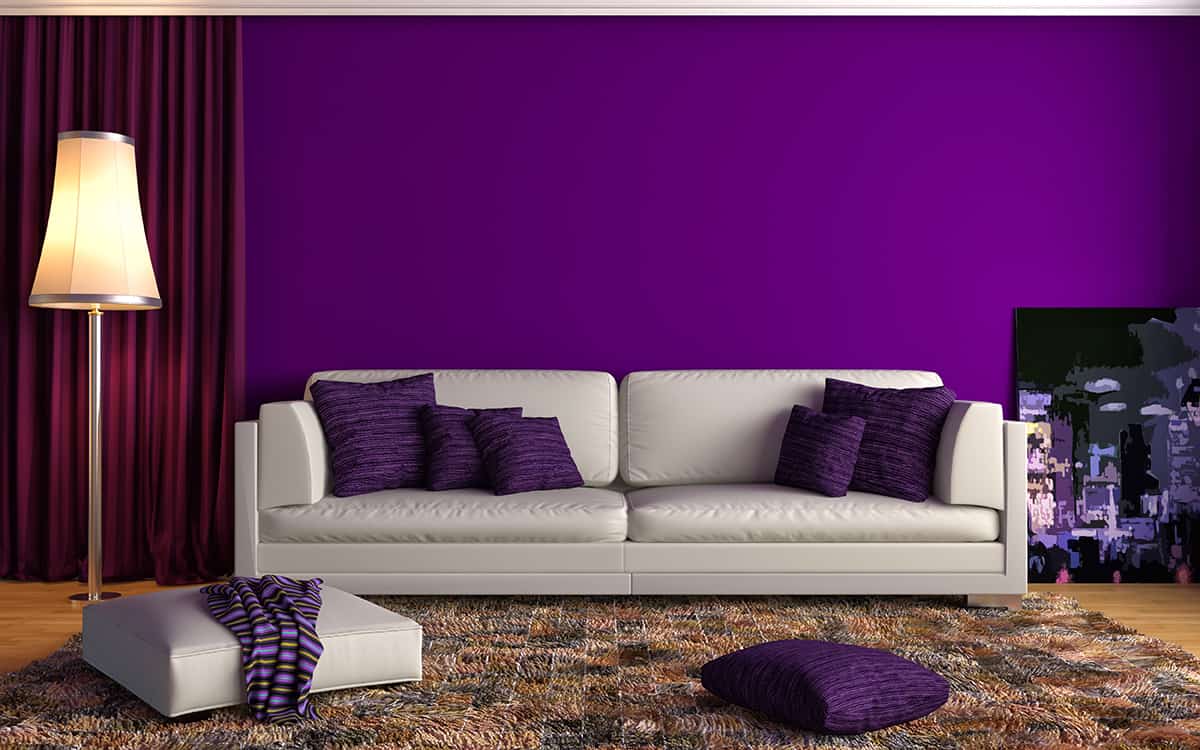 For a purple color scheme that feels fresh and contemporary, such as in a lilac and olive green room, choose off-white accents for an atmosphere that is crisp and modern.
Pink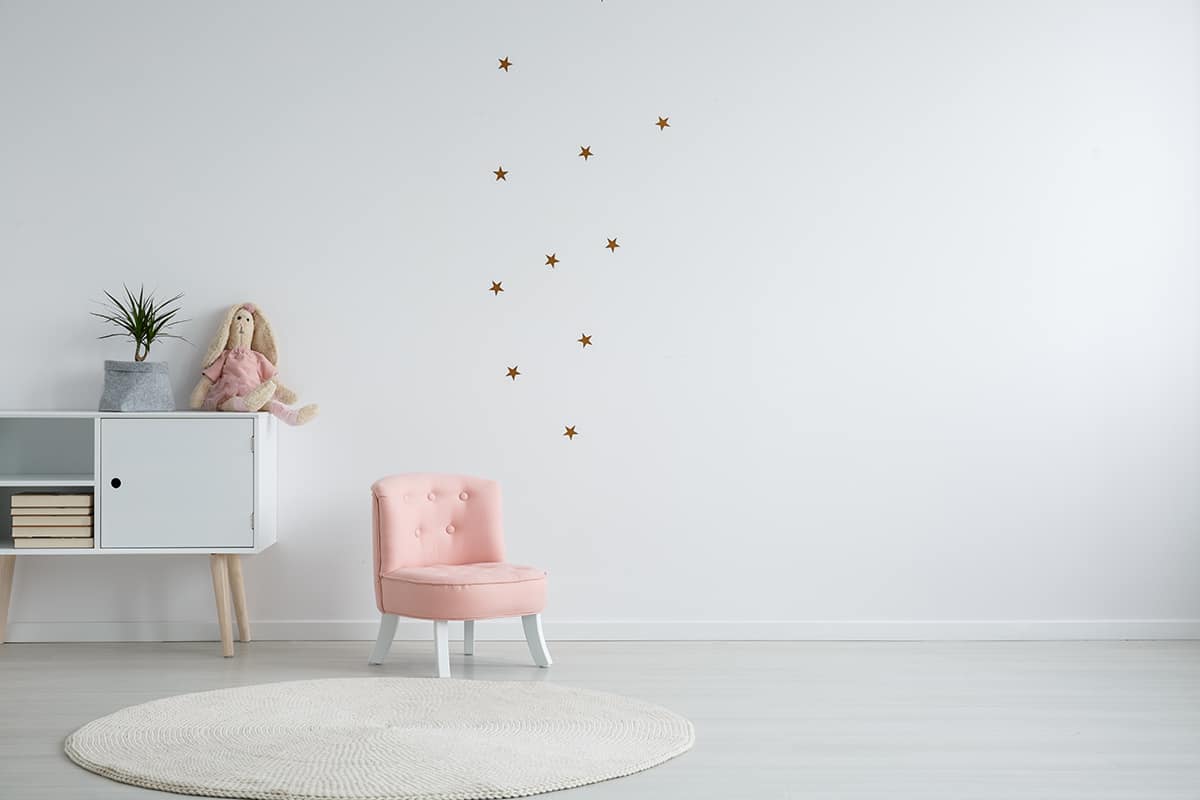 Blush pink and baby pink and the most commonly used shades of pink in interior design right now, with blush pink being labeled as 'millennial pink' thanks to its popularity among this generation. Blush pink has a dusky vibe with gray undertones that make it perfect for using with cool shades of off-white.
Blush pink walls set against off-white trim will look effortlessly cool and chic, while a baby pink nursery will look modern and stylish with off-white accessories as opposed to stark white accessories, which can look too prim and predictable.
Yellow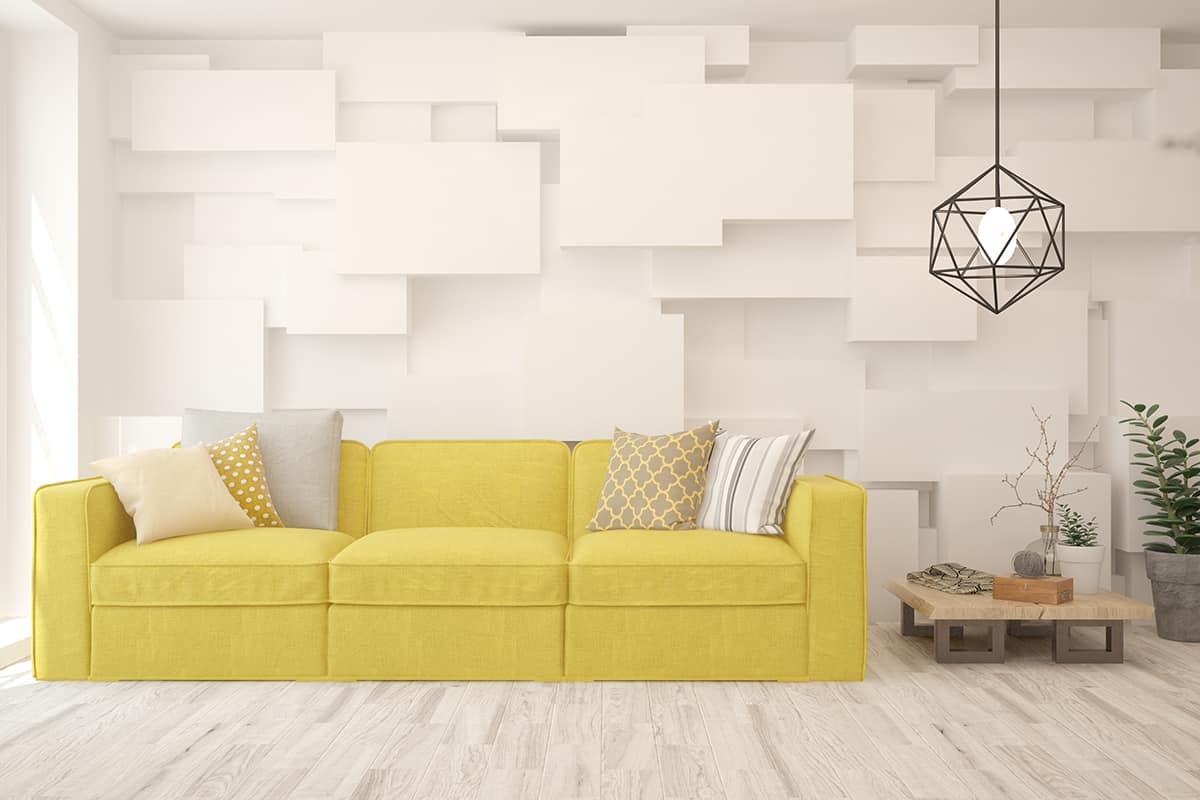 If you have yellow interiors, then off-white trim will ensure the room looks modern and clean. As cool off-white has gray undertones, and gray works incredibly well with yellow, you can be sure that these two colors will look great together. In a nursery, consider off-white walls with a pastel yellow trim for an updated take on children's decor.
Colors to Use with Warm Off-White
Warm off-white has ivory to cream tones that give it a comforting effect, though you have to be careful with this color to ensure it doesn't look old-fashioned.
In bright natural light, warm off-white shades can look almost yellow, while in rooms that don't get much natural light, warm off-white can bring a little artificial sunshine into the space.
Brown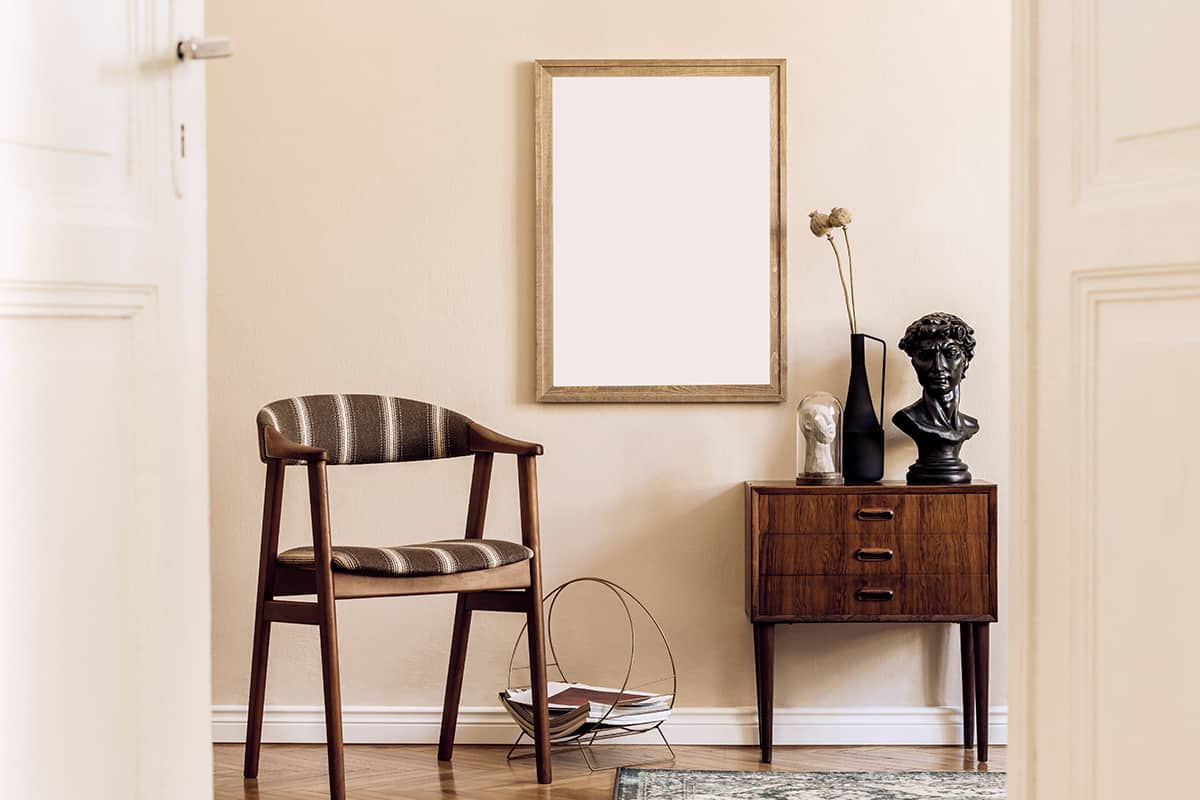 In a room with brown walls, use warm off-white trim to create a classic and sophisticated style. The gray undertones in cool off-white can be jarring with brown shades, while the creaminess on warm off-white creates harmony with brown. Paint walls off-white in a room with brown flooring, or choose brown cushions for an off-white sofa.
Beige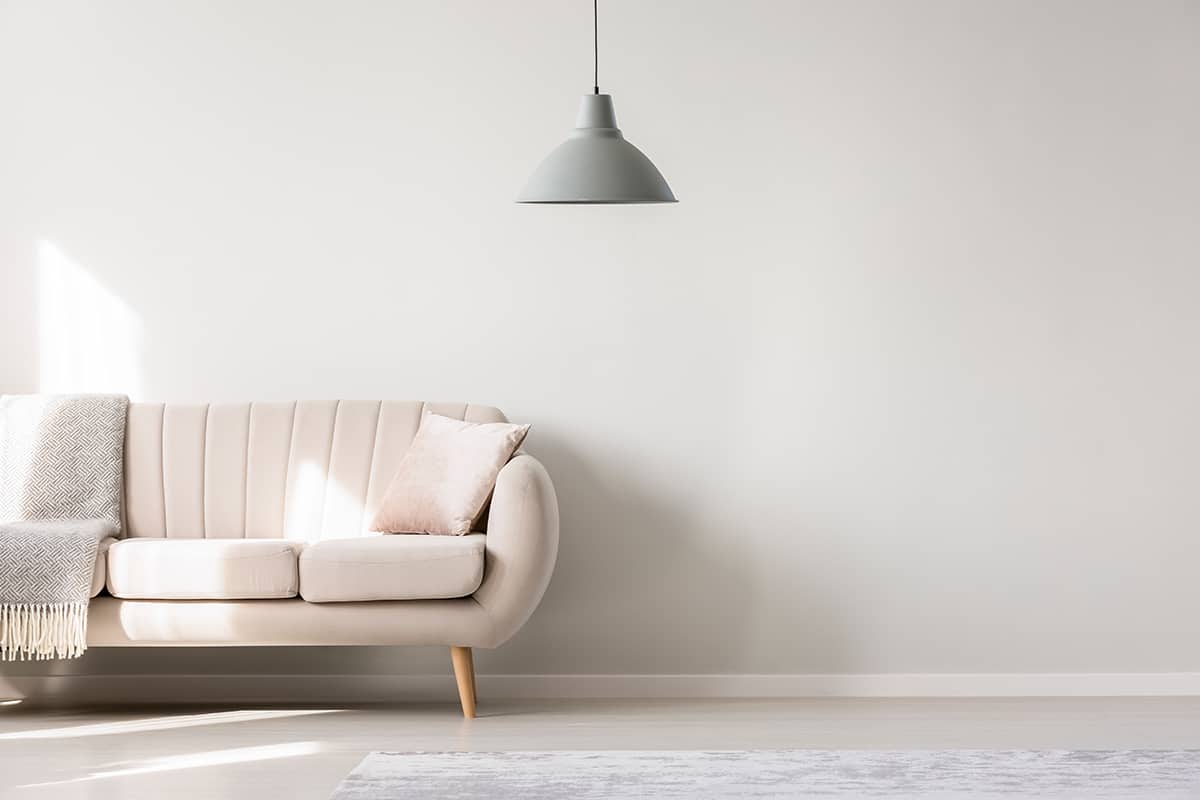 In many ways, warm off-white shades are just a very pale version of beige, so it makes sense that off-white shades can be used with beige together to create a tonal effect.
In a room with beige walls, paint the trim in off-white for a soft transition, or use beige curtains against off-white walls for a classic neutral style.
Tan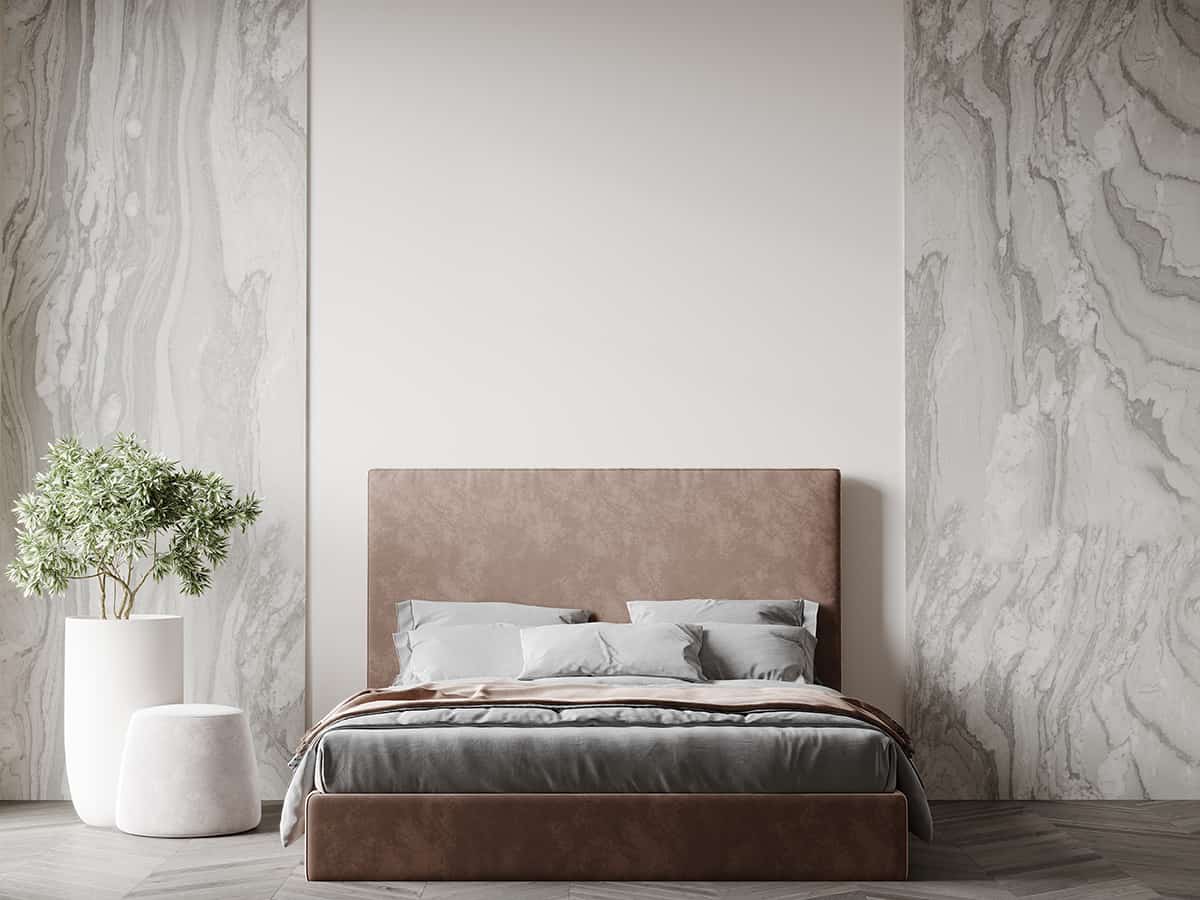 Tan is a color that sits in between beige and brown, with a warm, natural appeal. Use off-white with tan to create a look that feels rustic and comfortable, for example, a tan rug on an off-white carpet and an off-white throw on a tan leather sofa.
If you already learned how to pair with off-white, you also like to know what colors to go with white.