Whether you have inherited knotty pine furniture or moved into a home with knotty pine paneling or flooring, you might be wondering how to pick a color palette that will complement this traditional finish of wood.
Knotty pine has been popular in interior design for many decades and is still favored as a decor finish because of its rich, warming honey-like tones. Here we will look at which colors you can use with knotty pine to achieve a variety of different styles.
Knotty pine is a versatile wood used in home decor that can help create a variety of styles, including traditional, rustic, country, or mid-century modern. Knotty pine can even be used to create a coastal feel in a room if it is finished with a whitewashing effect.
Traditionally knotty pine will have warm honey tones, but it can also be stained or lacquered with a darker chocolate brown stain for a deeper look.
There is a wide range of colors that work well with knotty pine, but the colors you select with this finish of wood will define the resulting style and atmosphere of your home.
Modern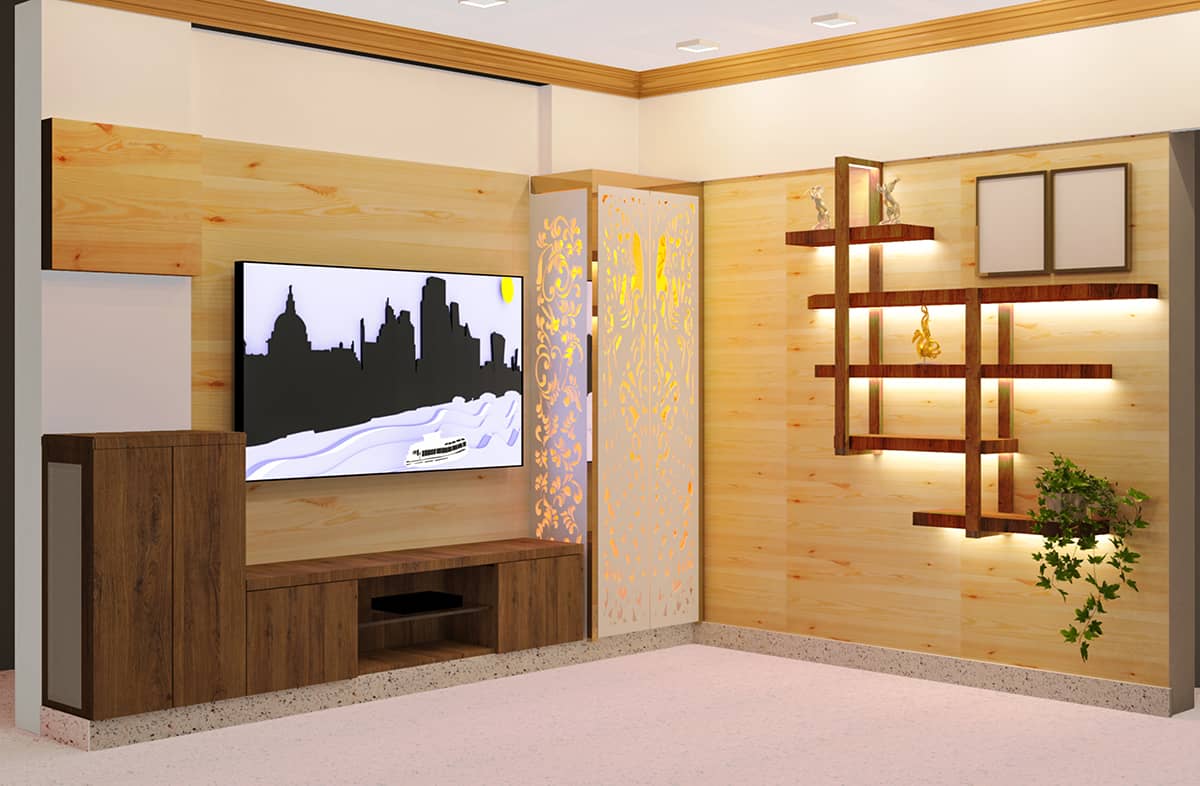 Colors to pair with for this style and mood: Use light and cool shades like dove gray, off white for a modern look. Use dark and cool shades for intimate feel.
For a modern look with knotty pine, you will want the finish of the pine to have a gray or white tone. This can be achieved with whitewashing or a gray-hued stain. Pair this type of knotty pine with light and cool shades such as dove gray and off-white.
This will result in a casual and airy atmosphere that works well in modern living rooms and kitchens. It is a good color palette to use in rooms where you want to maximize natural light.
For rooms where you want to create a more intimate feel, dark and cool shades work well as they have the effect of enveloping us and providing a feeling of safety and security. For a modern decor style, choose charcoal gray walls or navy blue with knotty pine.
Cozy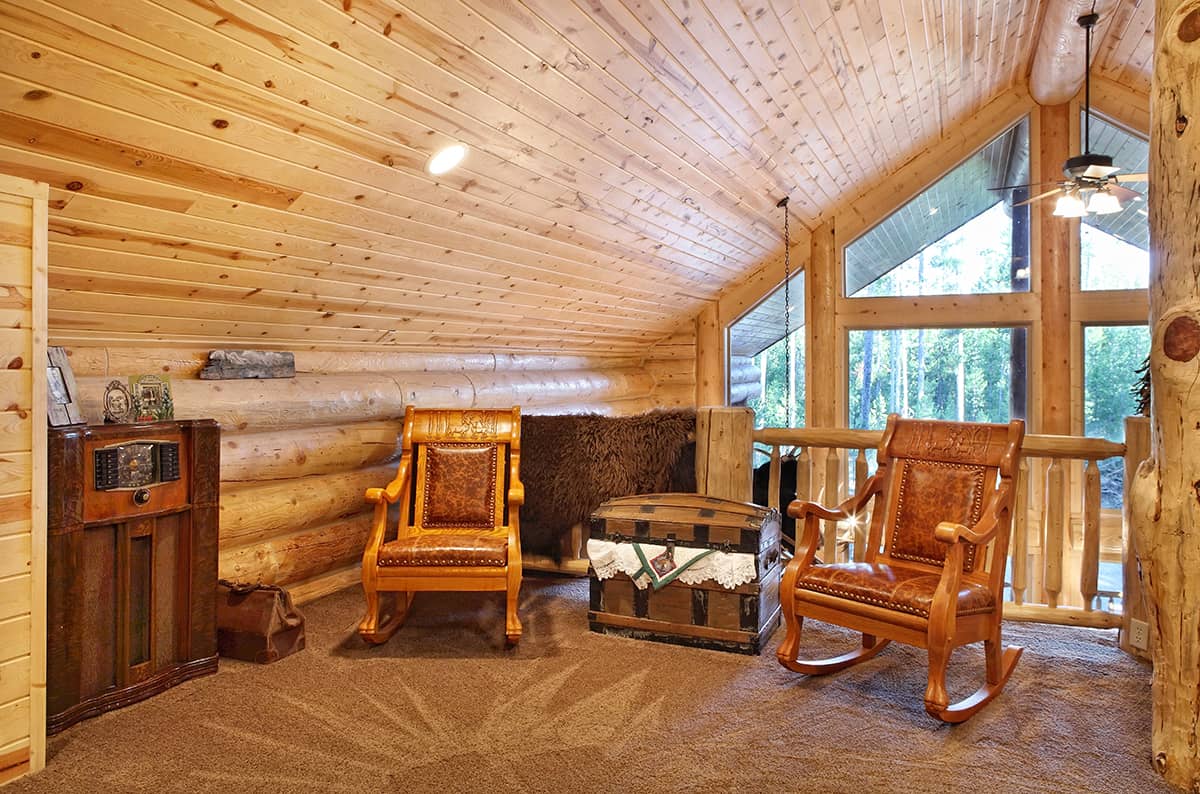 Colors to pair with for this style and mood: Honey tones. Use warm neutrals like tan, mocha, beige for a snug atmosphere. Avoid using very similar and highly saturated tones like burnt orange, terracotta red.
Knotty pine with honey tones is great for achieving a cozy and comfortable aesthetic. It has a richness that feels inviting and homely.
If you want to create a really snug atmosphere in a room, then team knotty pine with warm neutrals. This can include shades like tan, mocha, caramel, beige, and biscuit. All of these colors are warming and comfortable, working in conjunction with knotty pine to bring a soft and cozy feel to a space.
You might expect that other warm colors will work with knotty pine to create a cozy effect, but actually, this level of warmth can be overwhelming and too intense to feel homely.
As knotty pine has rich orange and yellow tones, you should avoid using colors that are too similar and highly saturated, such as burnt orange and terracotta red. In the vast majority of cases, it is best to avoid orange, red, or yellow in any shade with knotty pine.
Fresh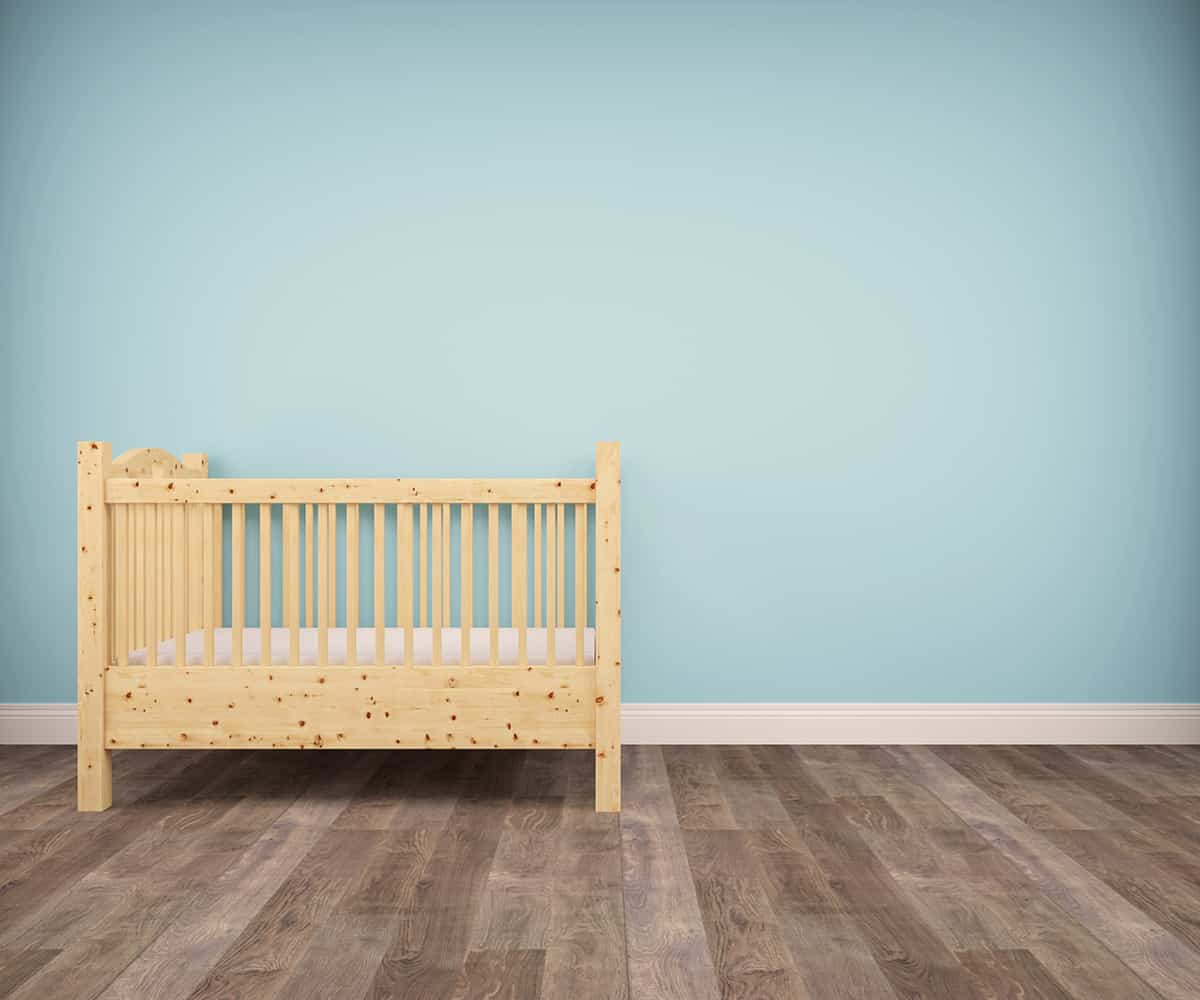 Colors to pair with for this style and mood: Mint green, Aqua.
Knotty pine has a natural tone that means it works well with fresh colors to create a vibrant and revitalizing energy in a room. Mint green works well with warm knotty pine in this style, as it has inherently refreshing hues that are reminiscent of spring and new growth.
As a rich warm shade, knotty pine is a color that provides a nice contrast against the cool shade of mint green, serving to make both colors feel more vivid and crisp by comparison.
Another shade that works well with knotty pine to give a fresh look is aqua, which is a color that hovers between blue and green.
This is a color that will provide a strong contrast against honey-colored knotty pine because the overriding shade in this finish of pine is orange, and orange and blue sit opposite each other on the color wheel. Other shades of blue will also work well with knotty pine, but for the most refreshing decor style, try to stick with blue-greens.
Rustic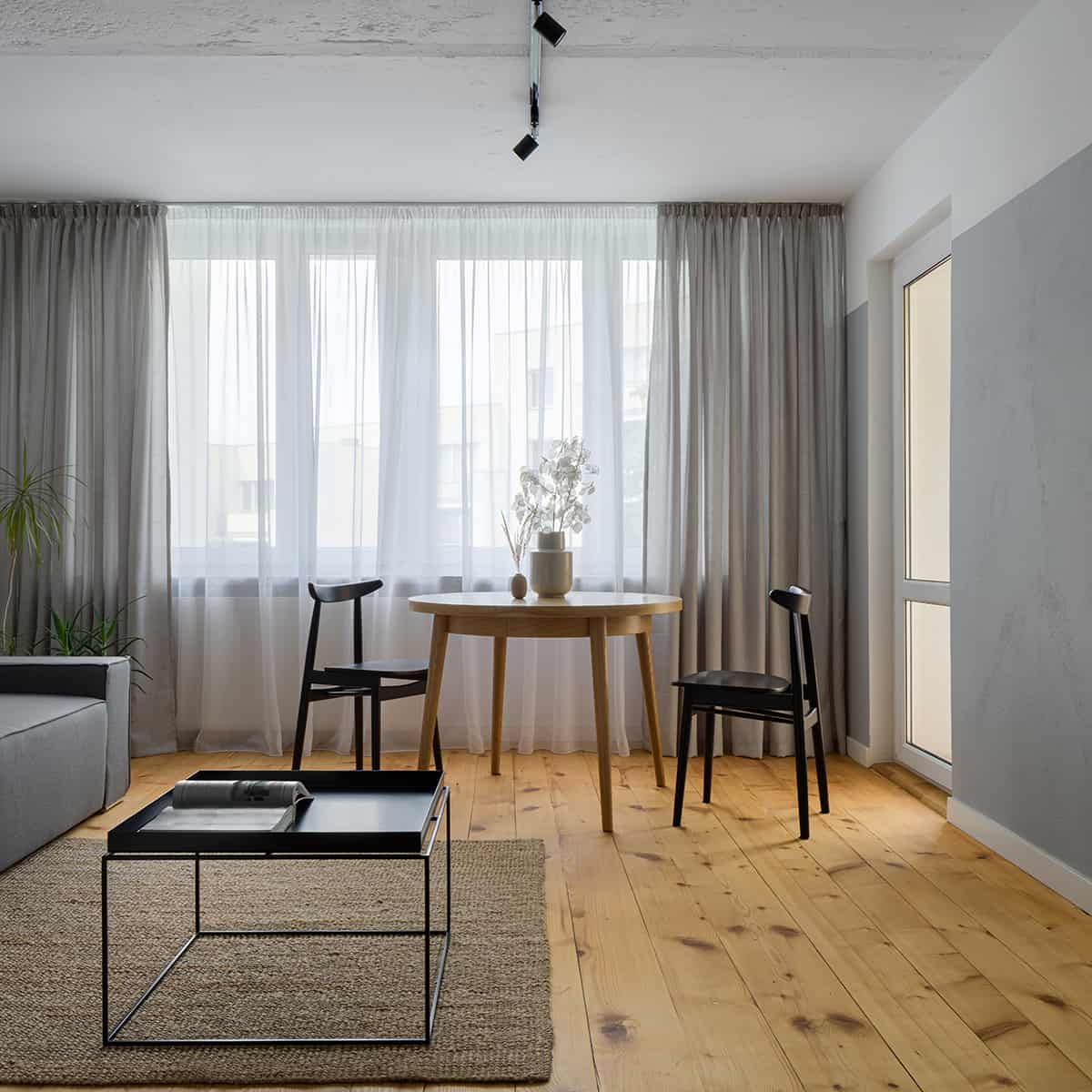 Colors to pair with for this style and mood: Oak wood, and neutral shades such as off-white, beige, gray, black, and greige. Use dark colors like charcoal gray, burgundy, bronze for a cozy rustic feel.
Knotty pine, which has a slightly darker finish that borders on oak, is a great choice of wood for rustic-style rooms. Knotty pine, which is paler in color but has a raw and unfinished surface, will also be good for defining a space as rustic.
For rustic interior decor, you can choose from a selection of colors to pair with your knotty pine, depending on your own personal preferences. This is a style that is determined more by feel rather than specific colors, so don't feel constrained by color limitations.
Neutral shades work well in rustic themes such as beige, gray, off-white, black, and greige.
Using these colors will allow the knotty pine to stand out and define the rustic theme. Dark colors can also work really nicely to create a cozy rustic vibe, as long as they have an earthy feel to them. Consider charcoal gray, eggplant purple, burgundy, bronze, and teal.
Natural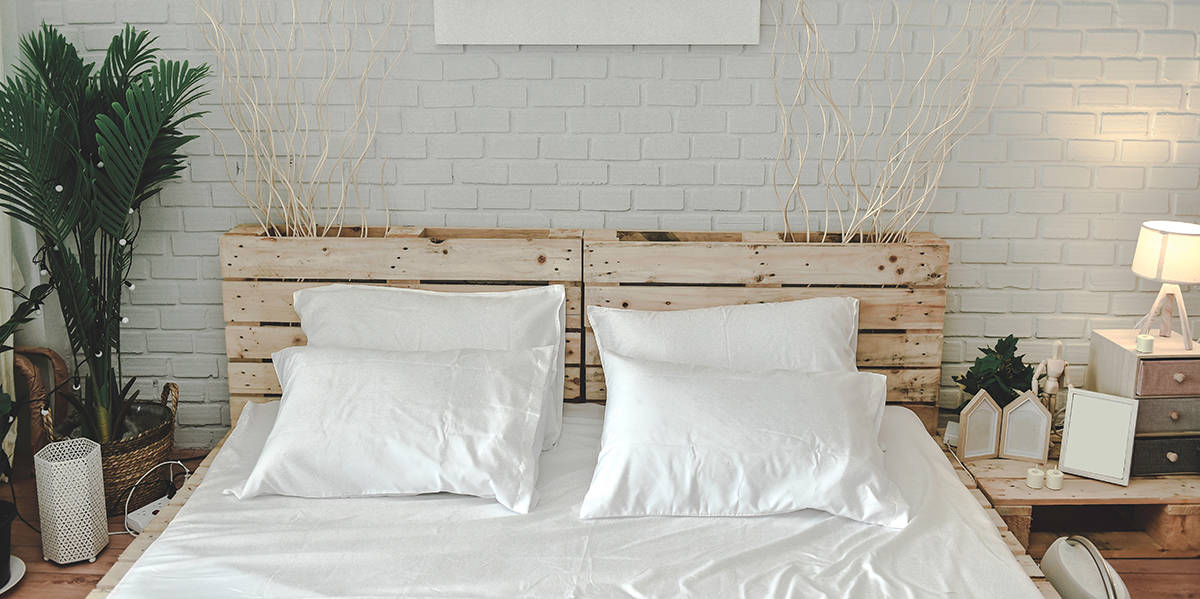 Colors to pair with for this style and mood: Colors of the outdoor environment such as olive green, forest green, sandy beige, mossy green, etc.
Nature themes are becoming increasingly popular in interior decor, and they can make a room feel more inviting and vibrant. These themes invite the outdoors in, and they can be used for a relaxing or refreshing effect. The key to a natural theme is simply to use colors you would associate with outdoor environments.
Popular shades include olive green, sandy beige, forest green, hunter green, mossy green, and stone gray. These are all shades that work well in conjunction with each other as they are found side by side in nature.
Knotty pine goes with all of these shades because it too is a color you would associate with the natural world. The striking knots in knotty pine also help to emphasize the nature theme in this decor style.
For a stylish natural themed interior decor, paint walls in an earthy tone of green and accent this with knotty pine furniture such as a sideboard in a living room or nightstands in a bedroom.
Another way to embrace this style would be with pale olive green walls and knotty pine wooden flooring. The textures used should have a natural feel as well, for example, linen, cotton, or jute.