Jewel tones are a range of colors that are common, though not always, named after their correlating precious jewels. This includes sapphire blue, ruby red, emerald green, and amethyst purple.
However, jewel tones also include many rich, saturated colors, such as burnt orange, mustard yellow, navy blue, cranberry red, and burgundy. These colors can be used to make bold statements in interior design or add a luxury feel to a room.
They can work in any room in the home, whether the room is big or small, and they remain unaffected for the most part by natural light. Jewel tones on walls can make a large room feel cozy, or a small room feel deeper and bigger.
They work with a variety of other colors, such as pastels or neutrals, but the shades you choose will be dependent upon the style you are trying to achieve.
Decorating with Jewel Tones
When decorating with jewel tones, there are numerous ways you can use these colors to create different styles and atmospheres.
You can also vary the portion of the space you allocate to jewel tones to change the feel of the room.
Complementary metals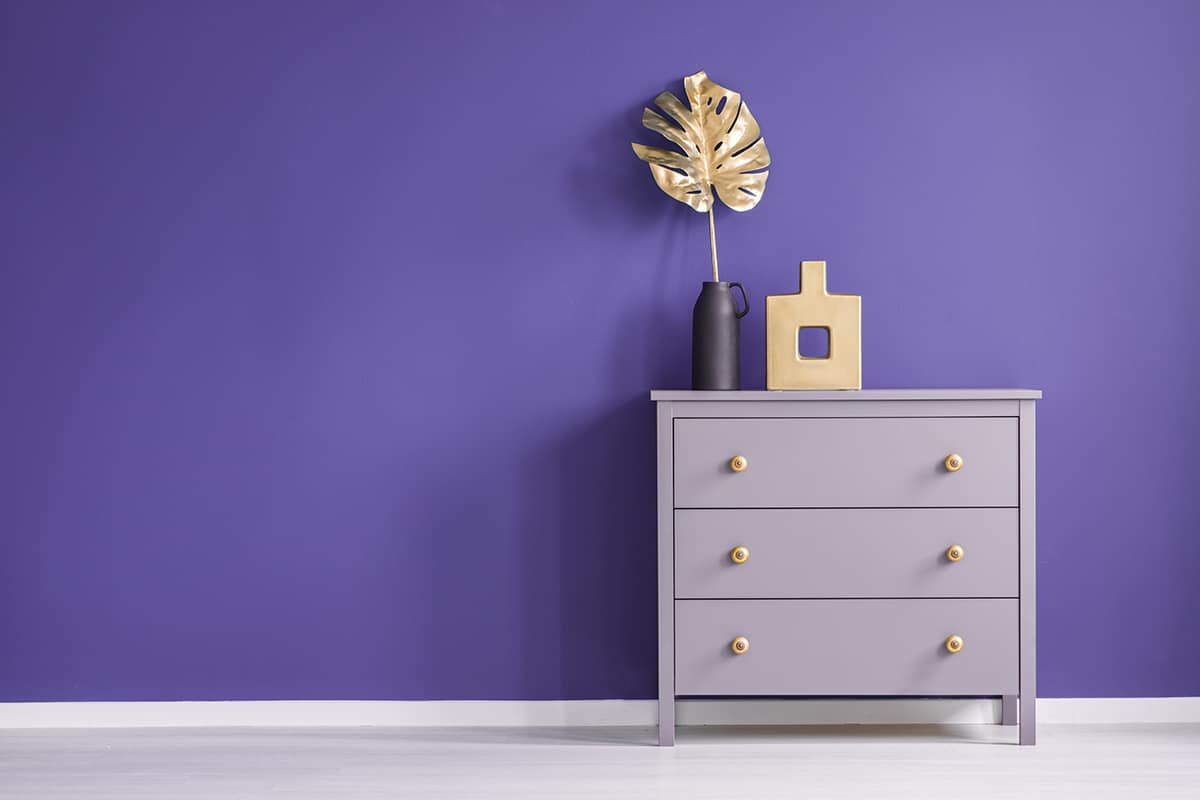 Using complementary metals is key when using jewel tones, as these serve to really highlight the rich and decadent quality of the colors. Gold or bronze is the best metal color to pair with the vast majority of jewel tones because the warmth in these metals echoes the sense of luxury.
However, silver metals can also work with the cooler jewel tones such as emerald green and sapphire blue, but they should be avoided with warm jewel tones.
If you don't want to choose a specific color of metal for your accessories or fixtures and fittings, opt for black metal, which will give a more contemporary feel in a space with jewel tones.
Tone down with pastels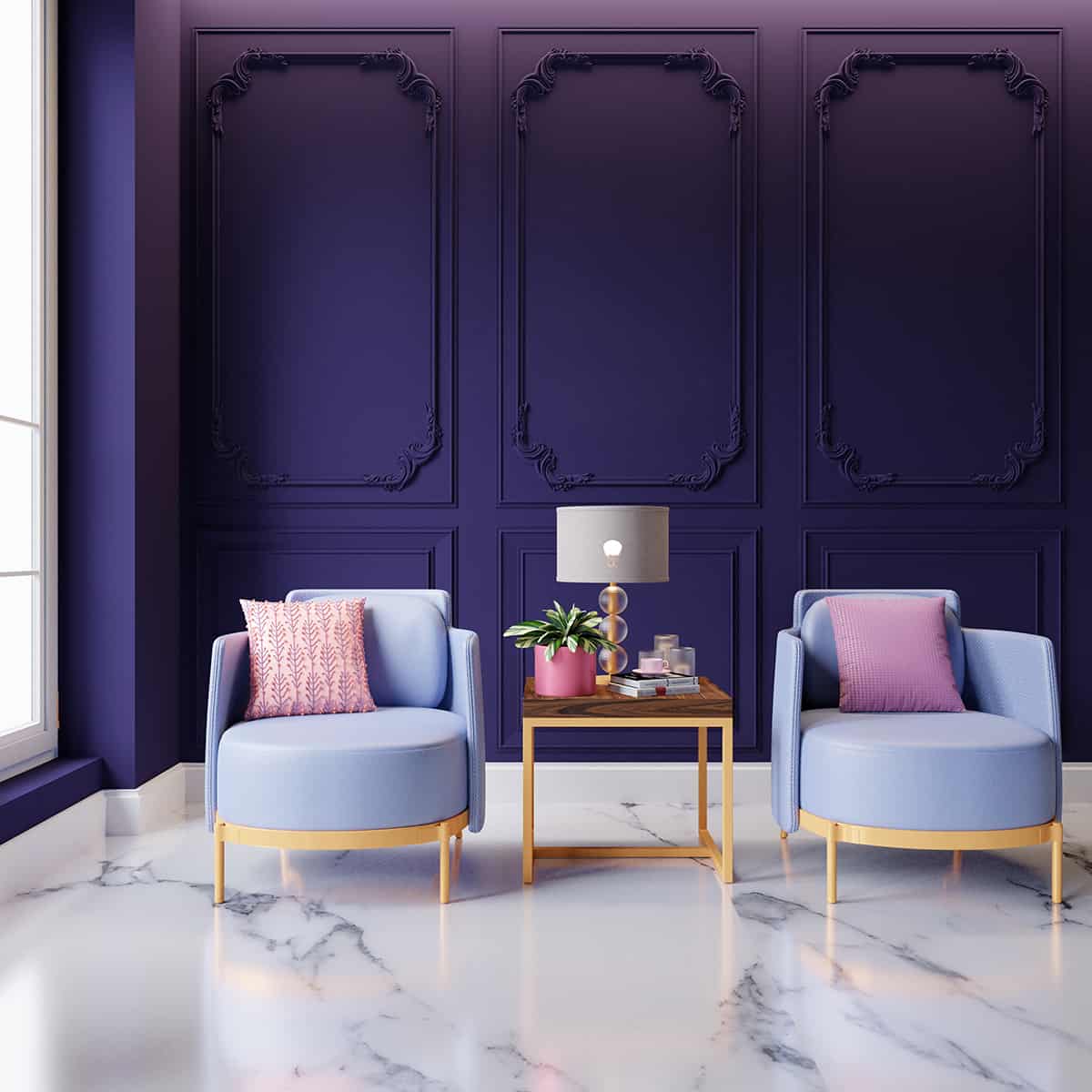 Jewel tones can be paired with other jewel tones for a rich and bold effect, but they can also be used with softer shades to create a more pared-down look. Using a jewel tone with pastel shades will serve to create a more overall subtle look, but it will also enable the jewel tone to stand out and become the center of attention.
To achieve this look, paint the walls in a jewel tone such as amethyst purple, and then accessorize this with pastel shades, such as a pastel pink velvet sofa and baby blue cushions.
Splash of jewel
If you love jewel tones but don't want to commit to an entirely jewel-colored room, you can use a jewel shade for your accent color instead.
Opt for a more neutral wall color, like olive green, and then use a contrasting jewel tone for furniture or soft furnishings, such as a cranberry red sofa.
You can create a color scheme around this, with additional accessories in jewel tones, for instance, cranberry curtains or a cranberry-colored vase, or you can just choose one bold item in your jewel shade to make a bold impact. The best way to do this is with one piece of furniture in a contrasting color, such as a sofa or an armchair.
Dominant jewel color
Using a jewel tone as your dominant color can work really well in creating an atmosphere in a space and a personality for the room. Typically your dominant color will be used on your walls, either as a wall paint or wallpaper.
Although you might initially be wary of using a jewel tone over such a large expanse of space, this isn't actually as risky as you may imagine. Despite being heavily saturated colors, jewel tones usually have a lot of depth and intensity, which means they don't overwhelm a room.
The qualities of jewel tones enable them to make an impact while also having a slightly reserved feel that, in some cases, can feel like a neutral background. Good examples of this are navy blue and emerald green which can serve as neutrals in some color schemes.
When you have chosen your dominant jewel color, you can make it pop by using contrasting jewel tones in the color scheme or opt for softer shades for a more low-key style.
Shades of jewel
A really classy and high-end look can be achieved by selecting a jewel tone and then using various shades of this around a space to create depth and shadows. For example, select mustard yellow as your jewel tone and then use softer versions of this color in the same room to add subtle definition.
Glamorous style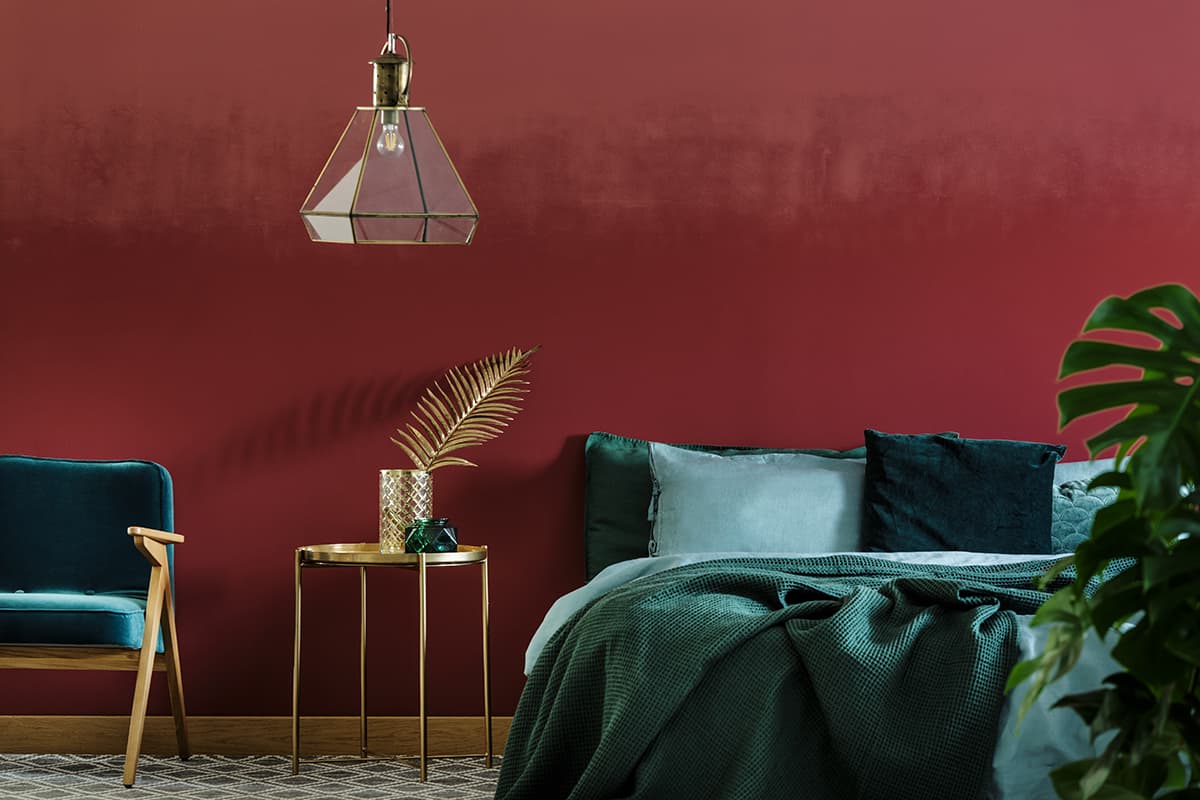 Jewel tones are most commonly associated with a glamorous or luxurious style of decor, and while this doesn't have to be the case, these types of colors do work really well to achieve this look with minimal effort.
If you want a glamorous room, paint the walls in a jewel tone and then use other jewel tones for soft furnishings or upholstered furniture. Using gold metal finishes for fixtures and fittings will also emphasize a luxurious look.
In a bedroom, paint the walls in emerald green and then add sapphire blue curtains and bedsheets, with gold lampstands and mustard lamp shades.
Cozy style
The deep and saturated quality of jewel tones lends them perfectly to use in a cozy environment, so don't fall into the trap of thinking these colors are only suitable for sleek, modern, or luxurious interior decor styles.
Fall or winter is the perfect time to introduce jewel tones to a room because they can make a space feel rich and comforting- though fortunately, jewel tones will work in home decor throughout the year.
Choose warm jewel tones such as ruby red or citrine orange-yellow for an inviting space that feels like it wraps you up in a safety blanket, or opt for cool and dark jewel tones like emerald green and sapphire blue for a room that has depth and feels like a protective shelter from the cold.
What Colors Pair with Jewel Tones
Jewel tones can work with a wide variety of colors, such as:
Other jewel colors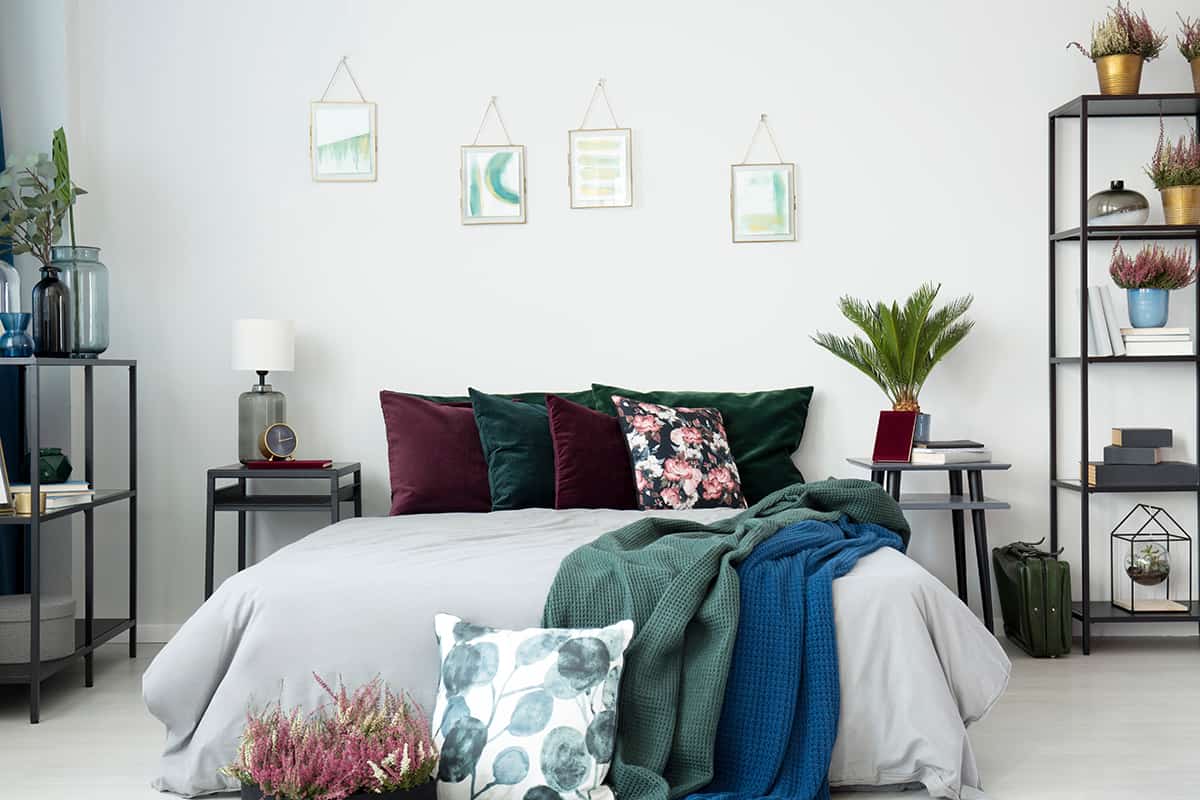 Jewel tones look incredible with other jewel tones, especially if you are trying to achieve a really rich and indulgent style. Any jewel tones will work well with each other, so these are a safe bet if you don't feel very confident when it comes to pairing colors together.
You can recognize a jewel tone by the depth and intensity of the color because these shades are not always named after precious jewels.
You can pair cool jewel tones together, such as emerald green, navy or sapphire blue, amethyst purple, and warm jewel tones together, such as citrine, ruby red, and burnt orange.
Or you can combine warm jewel tones with cool jewel tones, such as emerald green with ruby red and mustard yellow, or cranberry with sapphire blue and amethyst.
Jewel tones work well in almost any combination; just be sure to balance out the colors so that one is the clear dominant color, and the others are accent shades. The best way to do this is to follow the 60:30:10 rule.
This involves using one color across 60% of the room, another color across 30% of the space, and another color across 10% of the space.
Pastels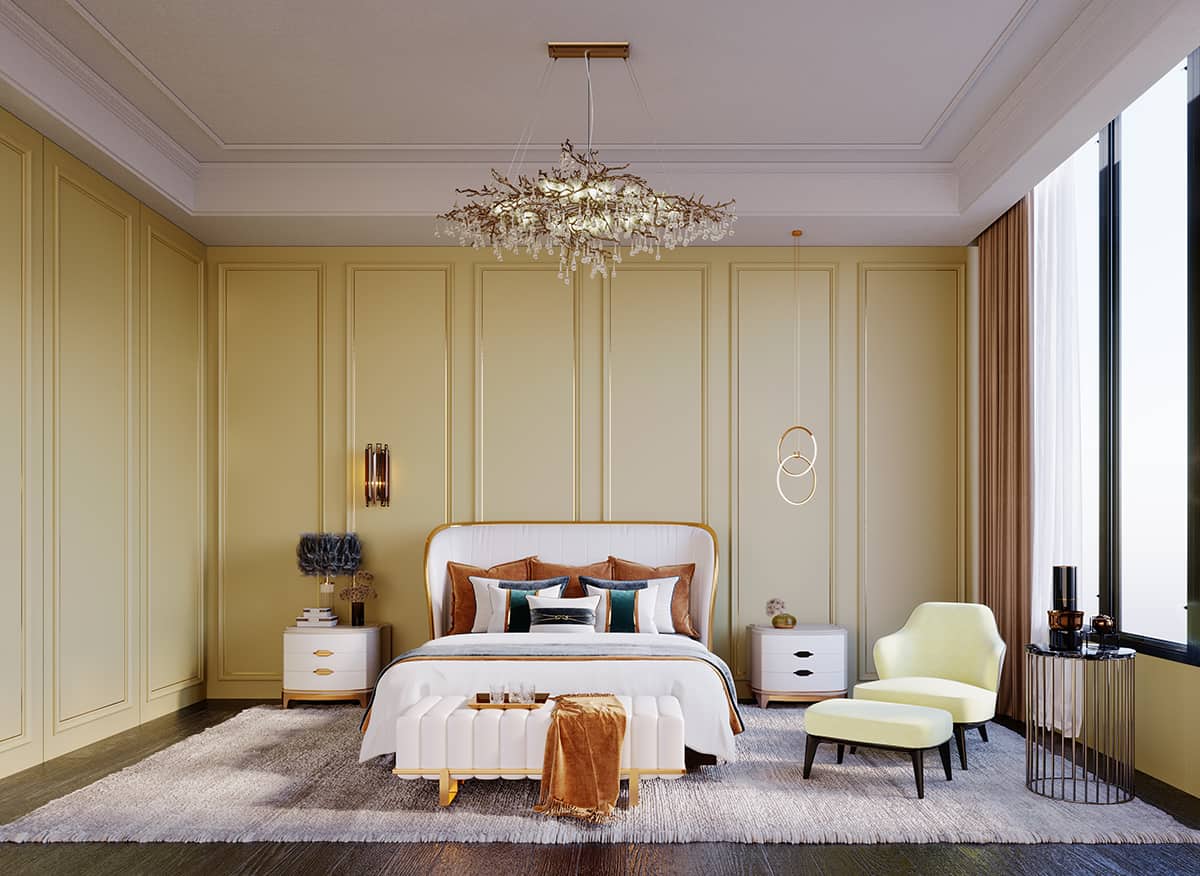 Pastel colors work really well with jewel tones to help tone them down and also enable the jewel color to really shine.
Opt for contrasting pastels against your jewel tones. For example, an emerald green room will look great with a pastel pink accent chair or a pale apricot-colored sofa, while a deep ruby red room would be very striking with a pastel blue sofa and light mint green cushions.
Pastels can also be used with their corresponding jewel tones to good effect. For example, use a sapphire blue color scheme alongside baby blue for a tonal look or pastel yellow with mustard yellow.
Neutrals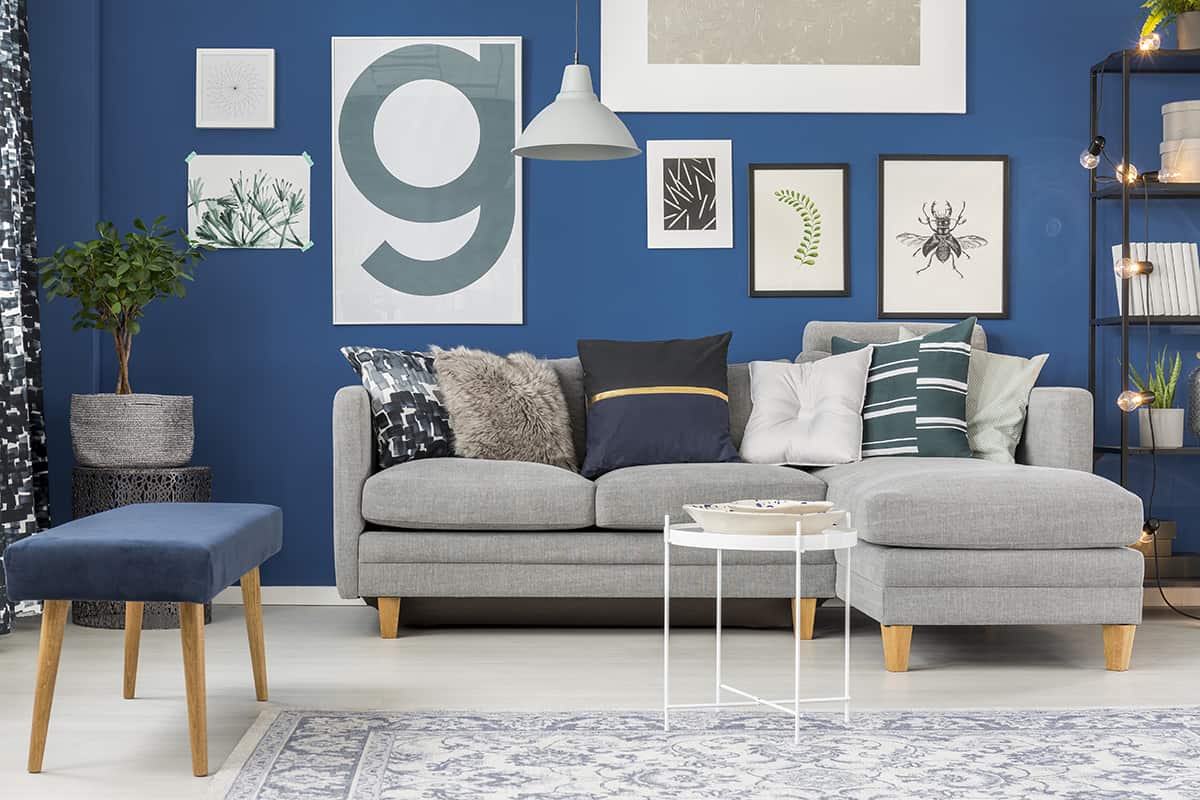 Neutral colors can be a really great base from which jewel tones can stand out, or you could choose neutral colors for your accenting shades to help make a jewel tones room feel more muted.
In a gray room, use jewel tones for furniture to make a bold statement, such as an emerald green velvet sofa in front of a charcoal gray wall. Jewel-toned accessories or soft furnishings will also look really dramatic and elegant in front of a black wall.
Pale neutrals can also work well with jewel tones if you want a more subtle look, such as greige walls behind a mustard sofa or a tan sofa set against a sapphire blue wall.
If you have a neutral space and want to add some personality without painting the room or changing your furniture, you could add jewel-toned accessories to update the space, for example, in a room with pale gray walls and gray sofas, add in emerald green curtains, an emerald green rug, and sapphire blue cushions.