Green and brown are two colors that provide the background to much of our lives spent in the great outdoors. Brown is the color of soil, tree trunks, and rocks, while green is the color of almost anything that grows outside, from grass and flower stems to tree leaves and moss.
Since these colors are so prominent in the natural world, they are known as nature's neutrals, and as such, they can make for really gentle and easygoing colors to use in interior design.
A room with a green and brown color scheme will be easy on the eye since our brains are able to process these colors without any hesitation, and the two shades together don't create a strong contrast, in spite of the fact that one of them is a cool shade and one of them is warm.
Here we look at other colors that go with green and brown that you could use as an accent shade in home decor or as a primary color in a green and brown color scheme.
What color is Green? and What Color is Brown?
Green is created by mixing blue and yellow together, and if the concentration of yellow is higher than the blue, then green can start to take on a warmer, earthier feel. For example, in the case of olive green. Meanwhile, brown is a distinctly warm color that is neutral. therefore brown goes well in a wide range of color schemes.
Brown is a medium to dark color, depending on the shade, so it can work to make you feel like you are being wrapped up in a cozy cuddle. The warmth of brown means that it creates a sense of comfort, which is ideal in home decor if you want to feel safe and homey.
Interestingly, green and brown have qualities that are very different, and yet they are able to work together in harmony. Green is a clean and cool color that is known for its refreshing energy, and it works really well in interior design to connect people to the outdoors. It is a color that can inspire reflection, growth, and nurture new beginnings.
Colors That Go with Green and Brown
Chestnut brown, moss green, and amber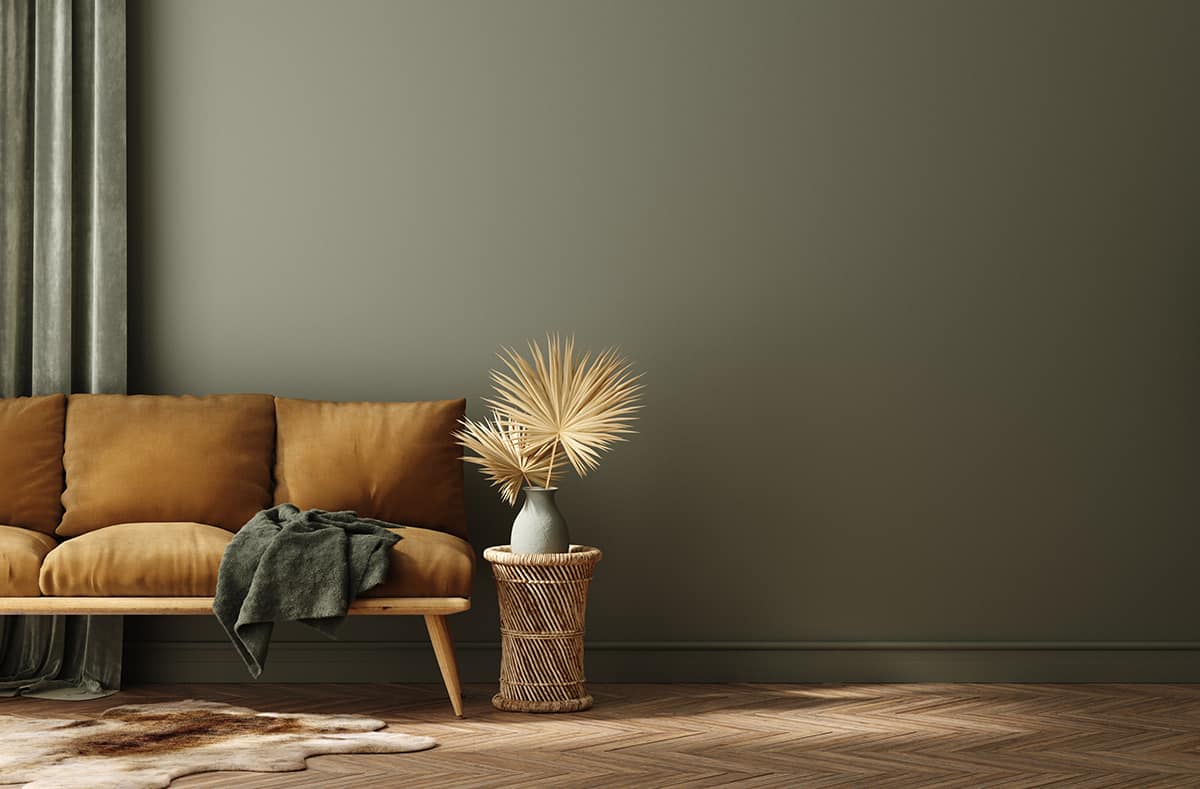 Dark brown and dark green shades are reminiscent of a fall color palette, and this is instantly emphasized with the addition of a warm shade of amber orange.
If you want to create a space that feels rich and comforting, then this is an ideal trio of colors to choose from. Chestnut brown is deep and luxurious, with a hint of a red undertone for a richly warming feel, while moss green provides a cool countermeasure to balance out the atmosphere.
Adding amber or any warm yellow tone to the color scheme instantly boosts the energy of the green and brown space, with a vibe that is simultaneously joyful and cozy. Deep shades of orange are synonymous with fall, and they serve to bring hopeful and warm-spirited energy to a space.
To create a fall-inspired space in your home, paint the walls moss green with chestnut brown sofas and amber accessories such as cushions and plant pots. A fall-themed wreath hanging on the wall will further highlight the autumnal atmosphere and coordinate the green, brown, and orange color scheme.
Tan brown, swamp green, and mint green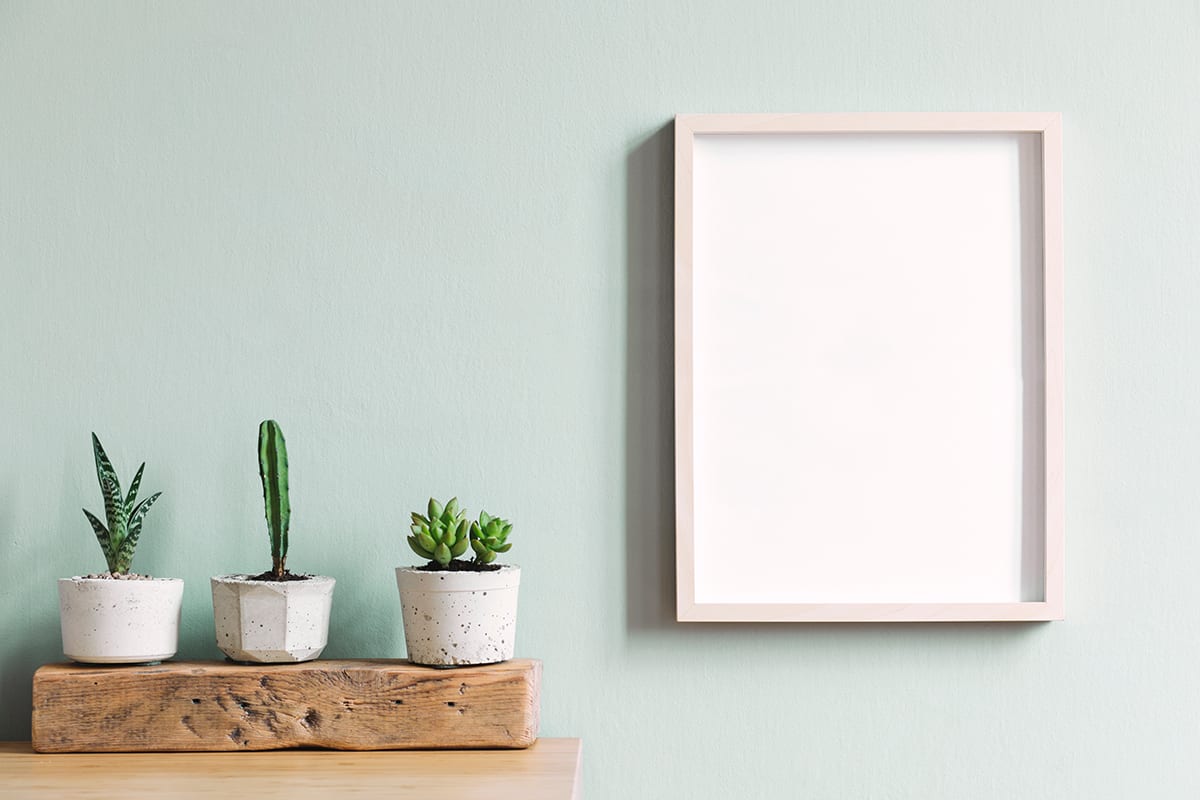 When considering what color to use with a green and brown color scheme, you don't necessarily need to choose a color outside of the ones you already have.
Instead, opt for a different shade of your existing colors. For example, a dark brown and green room could be accented with a pale brown shade, or in this instance, we are looking at a brown and green color scheme with two different shades of green.
Swamp green is a dark and muddy shade of green, while mint green has blue undertones to make it clean and refreshing. These two shades of green work really well together to create a shade contrast since one is light and one is dark, but they also offer a balance because their qualities of murkiness and cleanliness are such polar opposites.
The addition of a tan shade of brown to this color scheme helps to level out the space and add a hint of warmth for an inviting appeal. Using two shades of the same color can also create a layered and tonal style, which is very on-trend in interior design right now.
For this look, paint a bedroom in tan brown and then use an array of swamp green and mint green soft furnishings. This could look like swamp green bed sheets with a mixture of various green throw cushions, a mint green blanket draped over the end of the bed, swamp green lampshades, mint green curtains, and a mint green rug.
The addition of brown wooden furniture will further enhance the coordinated color scheme and also help to ground the space.
Camel brown, lime green, and pineapple yellow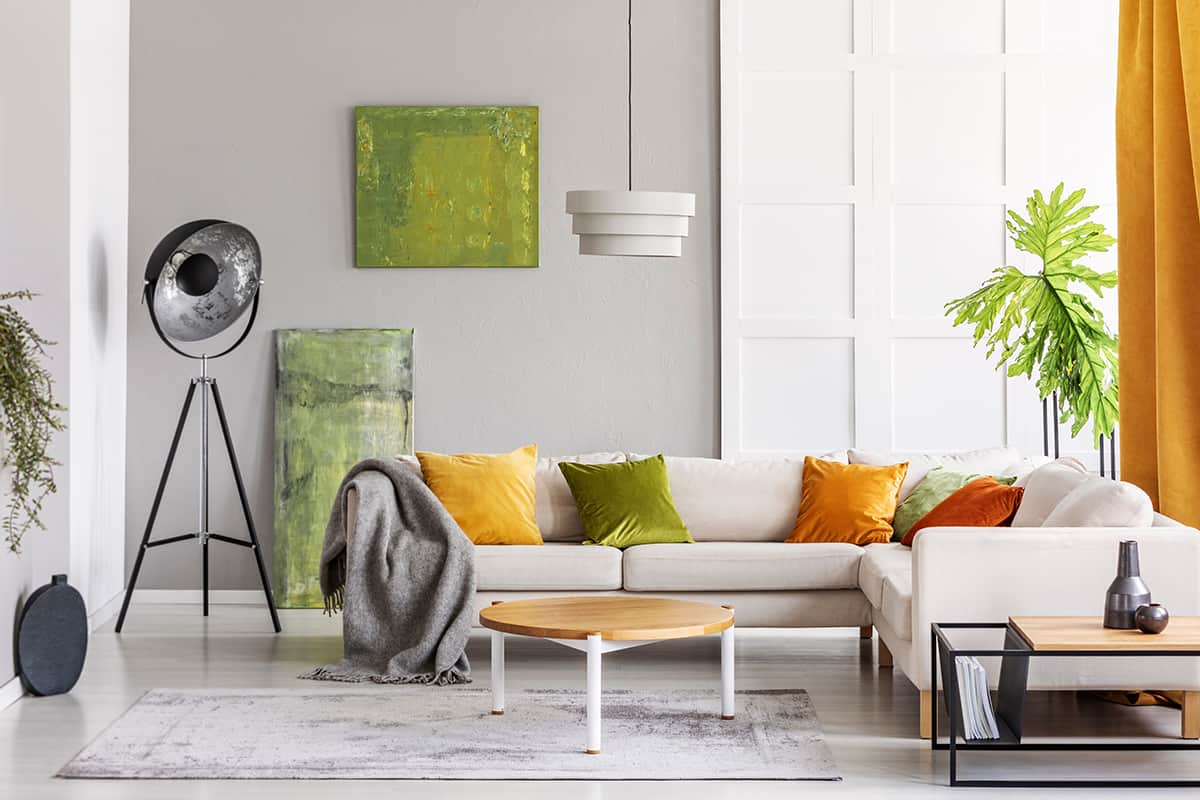 This is a really uplifting color scheme using natural colors. The addition of yellow to a brown and green space completely transforms the atmosphere from one that is earthy and muted to one that is more joyful and sunny.
Pineapple yellow is the perfect shade of yellow to work with green and brown because it is bright and bold, but it also has a slightly darker tone compared to very intense yellows. Use it with lime green and camel brown for a room that feels energetic, fresh, and clean. The kitchen is the perfect space for this color scheme.
Opt for brown wooden countertops on white cabinets, and choose a selection of lime green and pineapple yellow accessories to dot around the space, such as a yellow food mixer, a set of lime green mugs, and a lime green vase displaying a bouquet of fresh yellow daffodils.
Caramel-brown, sage green, and peach
This is a subdued color scheme that feels earthy yet slightly feminine and romantic. Caramel-brown is a luxurious brown shade that leans more towards orange than red, and this is neutralized further by the dusky muted shades of sage green. These two colors alone can make for a beautiful color scheme, but the addition of peach will take it to another level.
Peach is playful and flirtatious, as a mild shade of pink-orange. This is a color scheme that will work well in a bedroom, bathroom, or living room, to create a space that feels contemporary and casual. To put your focus on the playful nature of this color scheme, paint the walls in peach and opt for caramel brown furniture with sage green cushions and curtains.
For a more natural look, choose sage green as your wall color and set peach accessories on top of caramel brown wooden tables. You could even create a modern luxury space with this versatile color scheme. For example, paint the walls sage green and choose peach-colored velvet sofas with gold metal legs.
Drape a caramel brown-colored faux fur throw over the sofa for contemporary glamor, or opt for a brown faux fur rug beneath the sofa to achieve a sense of warmth and comfort amidst the opulence of the room.