When tan and black are used together in home decor, they can create a really nice balance. Tan will serve to add warmth to a room, while black provides an even, level feel so that the space is neither too warm nor cool.
Here we will look at ways to use tan and black in home decor, and colors that go with tan and black.
Tan and Black in Home Decor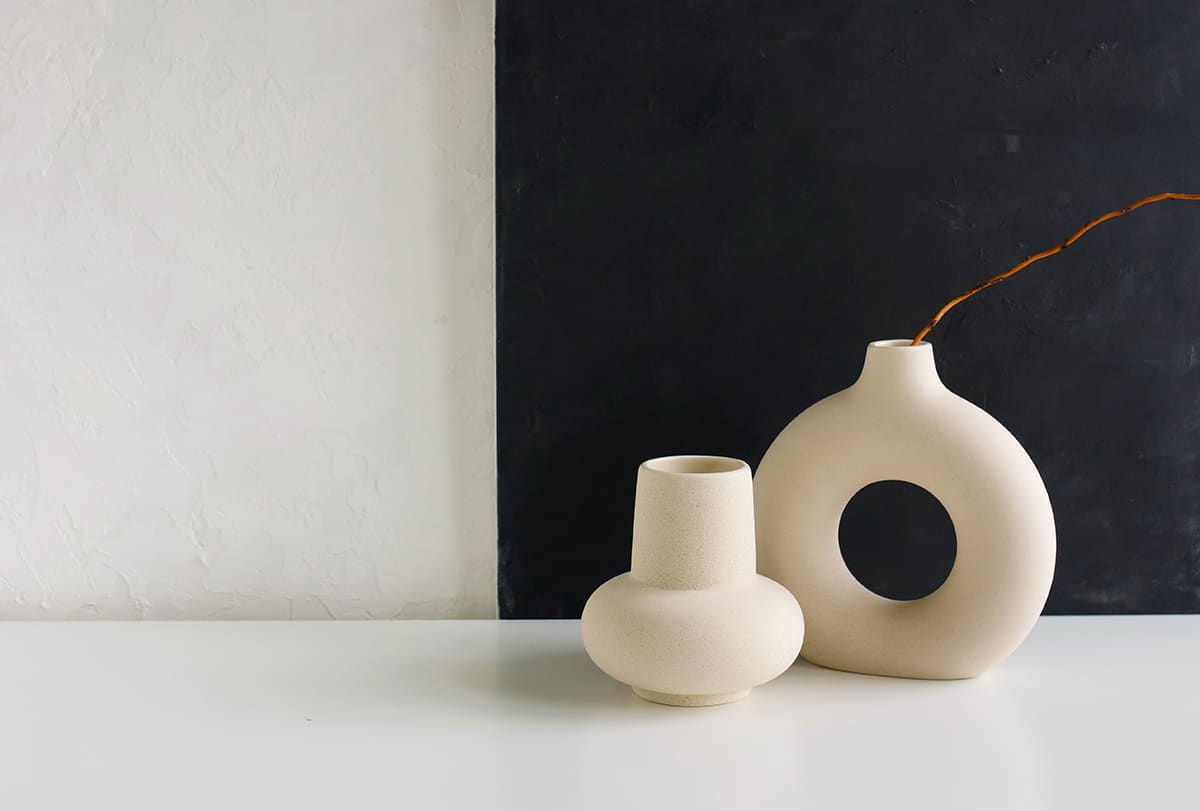 Tan and black are two neutral colors, although black is considered to be a true neutral, while tan is not. This is because the definition of neutral is to be lacking in color, which black does, while tan is made up of brown and white, and sometimes it has a hint of orange.
When it comes to home decor, black is rarely a true neutral because black paints created for home use typically have an undertone. For example, you may find a black paint that has a subtle green undertone, a brown undertone, or a gray undertone.
This is helpful because identifying the undertone will help you to figure out that color will work well with your black color, but it also means that the black won't come off as too intense or harsh because the undertone can soften it.
When black is used for accessories, it can form part of a color palette, or in some instances, it is considered an extra bonus color in an existing color palette.
True black is neither warm nor cool in temperature, though this can change if the black has an obvious undertone. Tan, by contrast, is a distinctly warm color. It can be considered as a dark shade of beige, a light shade of brown, or a separate color in its own right.
Tan can work well in home decor to create a cozy and comforting atmosphere while still retaining a modern and classy feel. Shades of beige and brown can also make for a cozy space, but these colors can often come across as dated or old-fashioned, while tan has a more contemporary look.
Both of these colors are incredibly versatile and can be used to create a rustic vibe or a sophisticated vibe, depending on how you style them and the colors you use alongside them. Since tan and black are predominantly a neutral color scheme, the possibilities for a third accenting color can seem never-ending since they will work with almost any shade.
Color Palettes with Tan and Black
Tan, black, and greige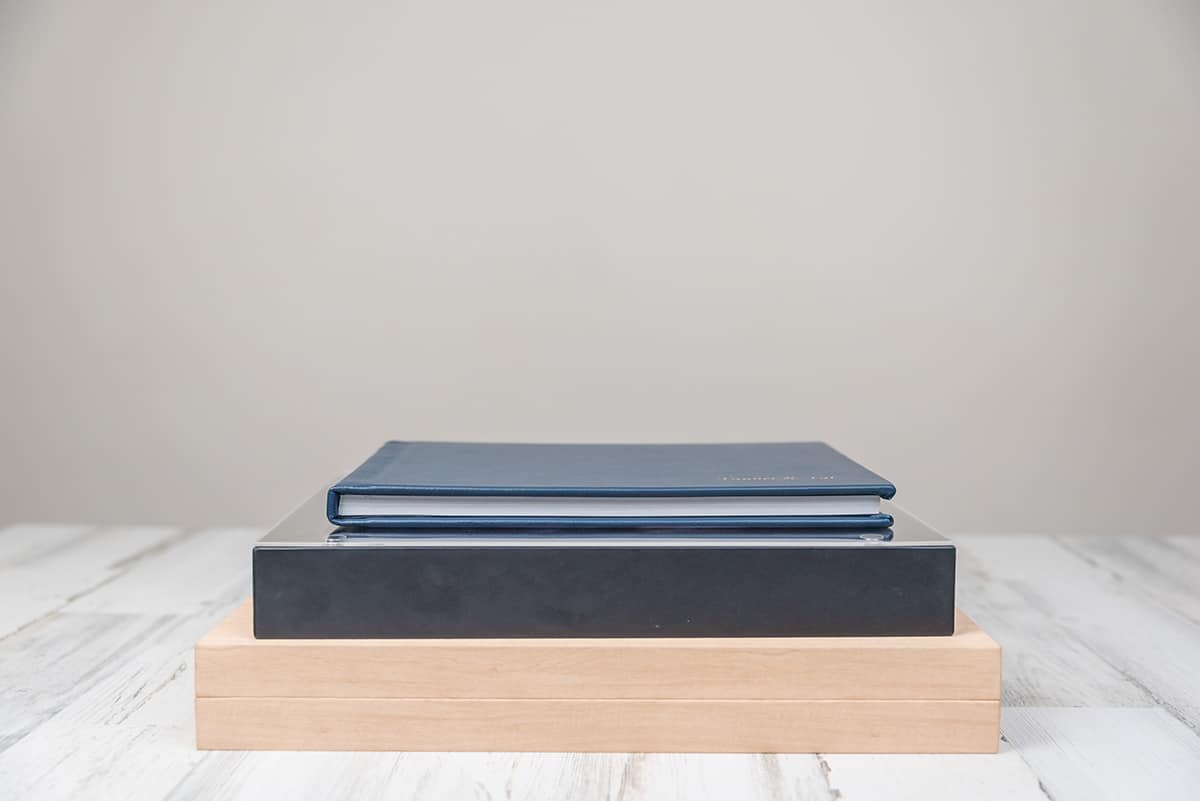 Greige is a color that combines gray and beige, and as such, it could be seen as a halfway point between black and tan. Like black and tan, greige is a neutral color, though not a pure neutral.
The combination of these colors in a room will make for a space that feels classic and contemporary, yet unusually it will also be cozy and inviting thanks to the tan colors and the beige tones in the greige.
This color palette will work well in any room of the home since it doesn't have a bold personality. Use it with gold accents in a bedroom to create a luxury feel, or opt for nickel details in a dining room for an industrial style.
Tan, black, and blush pink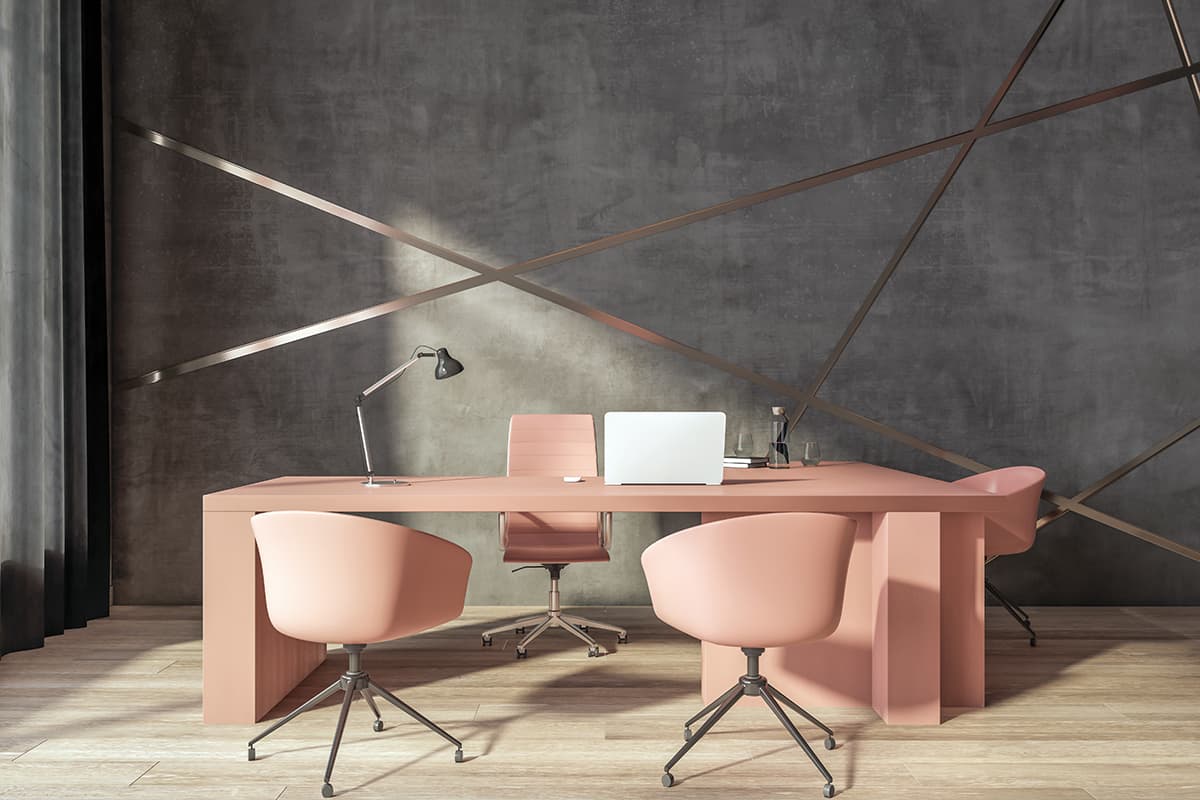 Tan and black can feel quite masculine, so the addition of blush pink to this color scheme adds a touch of femininity while still retaining a modern vibe.
If you want to use pink in a room but are concerned about it coming off as too pretty, pair it with black and tan because the darkness of black and the warmth of tan help to balance out the pink and create a room that has a level feel.
Choose pink as an accenting color rather than a dominant color, as this will ensure you get the benefits of the shade without it coming off as overly feminine.
Choose tan paint for the walls in a bedroom, with black-painted furniture, tan bed sheets, and blush pink cushions and throws.
Tan, black, and teal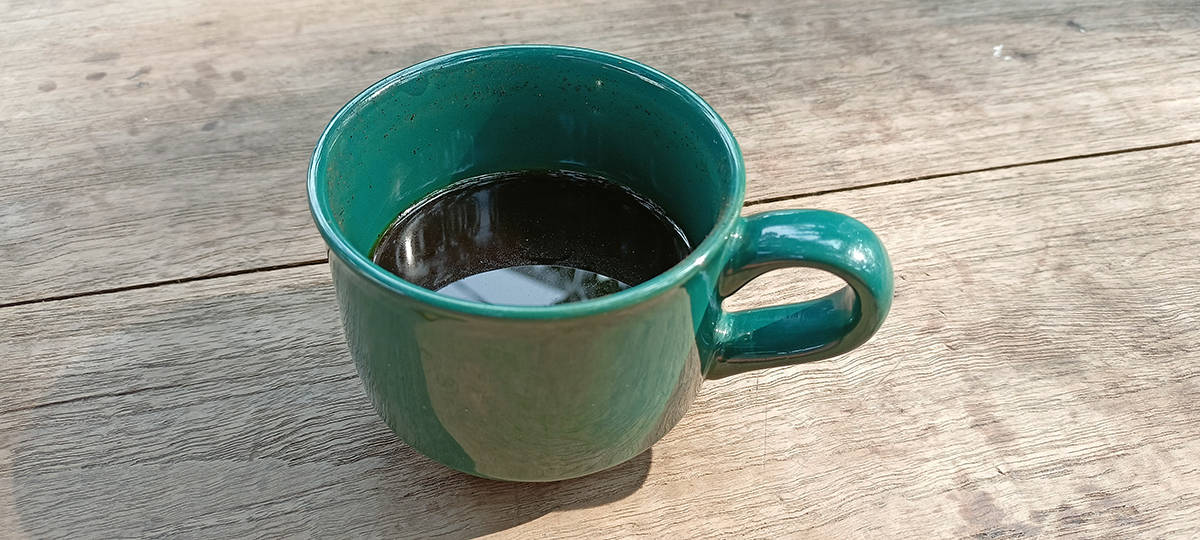 Teal is an intense shade of blue-green that adds a lively feel to a room that is predominantly neutral. In a living room with tan walls and black sofas, use teal soft furnishings to bring about a sense of style and interest.
This is a good tactic to use if you get bored easily because you could swap out the teal soft furnishings for a different color and completely transform the space without needing to replace the tan and black elements.
Tan, black, and white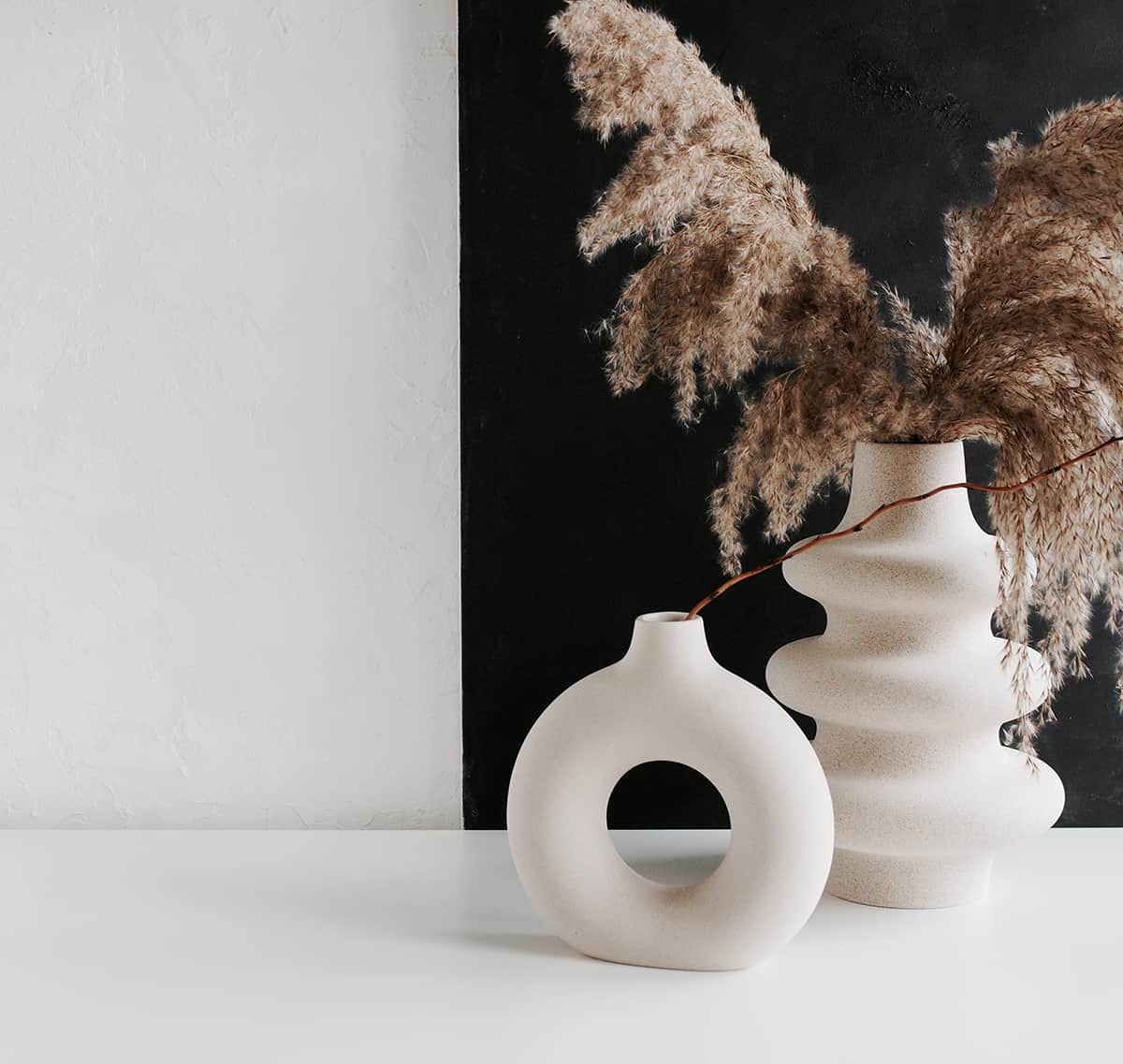 Black and white are a classic color combination that can be used to create a vintage-inspired look. For example, a black and white checkered diner-style floor in a kitchen, or you can use them in a more subtle way to create a look that feels minimalist and high-end, like a luxury art gallery. When using tan with black and white, a modern style of decor makes the most sense.
You can use tan features to bring warmth and homeliness to a black and white space, which could otherwise feel void of feeling or stark and cold. For example, in a living room with white walls and black trim, choose a tan leather sofa and a tan rug as a means of inspiring comfort.
Tan, black, and sage green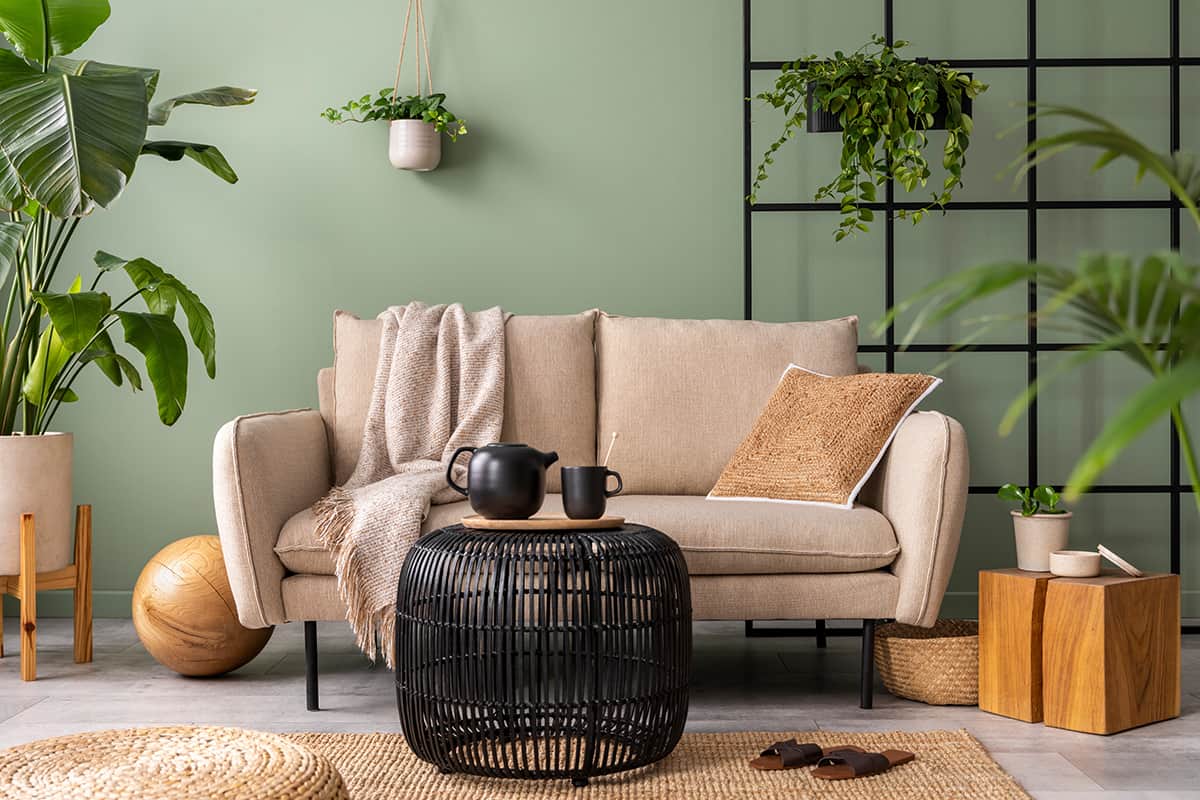 Sage green will contrast against tan, providing a cool and fresh feel against the warmth of tan, and the addition of black will act as a leveler in this color scheme to provide blank space between the two contrasting shades. Paint the walls of a dining room in sage green, and opt for black furniture such as a black metal dining table and black metal chairs.
Add a piece of art to the wall that features both green and tan colors, hanging in a black frame. A tan vase in the center of the table with a dried floral foliage arrangement will help tie the whole color scheme together, and you could add tan cushions on the chairs for extra warmth.