Introducing checkerboard floors to your home requires some boldness, but did you know the geometric patterns of these floors can actually enhance the aesthetic appeal of a small room? This is because a checkerboard floor can be both neutral and versatile by giving the feeling of airiness in an expansive way.
The checkerboard pattern has a long history and can be found in many architectural buildings and stately homes. It has the power to make a room appear luxurious and grand.
Whether you prefer the monochromatic pattern (which is the most popular choice) or the colored variety, your home will instantly get a unique and dynamic look. The checkered pattern is a great choice for any of the rooms in your house as it makes the space appear larger and more open.
In this article, I've compiled six checkerboard floor ideas you can use in different rooms of your home. But before we get started, read our quick guide below about this house flooring type and its origins:
What Is a Checkerboard and How Does It Differ to Checkered?
The word 'checkerboard' refers to the square-tiled rectangular board, while the term 'checkered' refers to the actual pattern of the board.
The simple pattern, which is normally in black and white and resembles a chessboard, can be found in typical American-style bistros or cafes and tends to be mostly used in kitchens.
Where did the idea of checkerboard come from?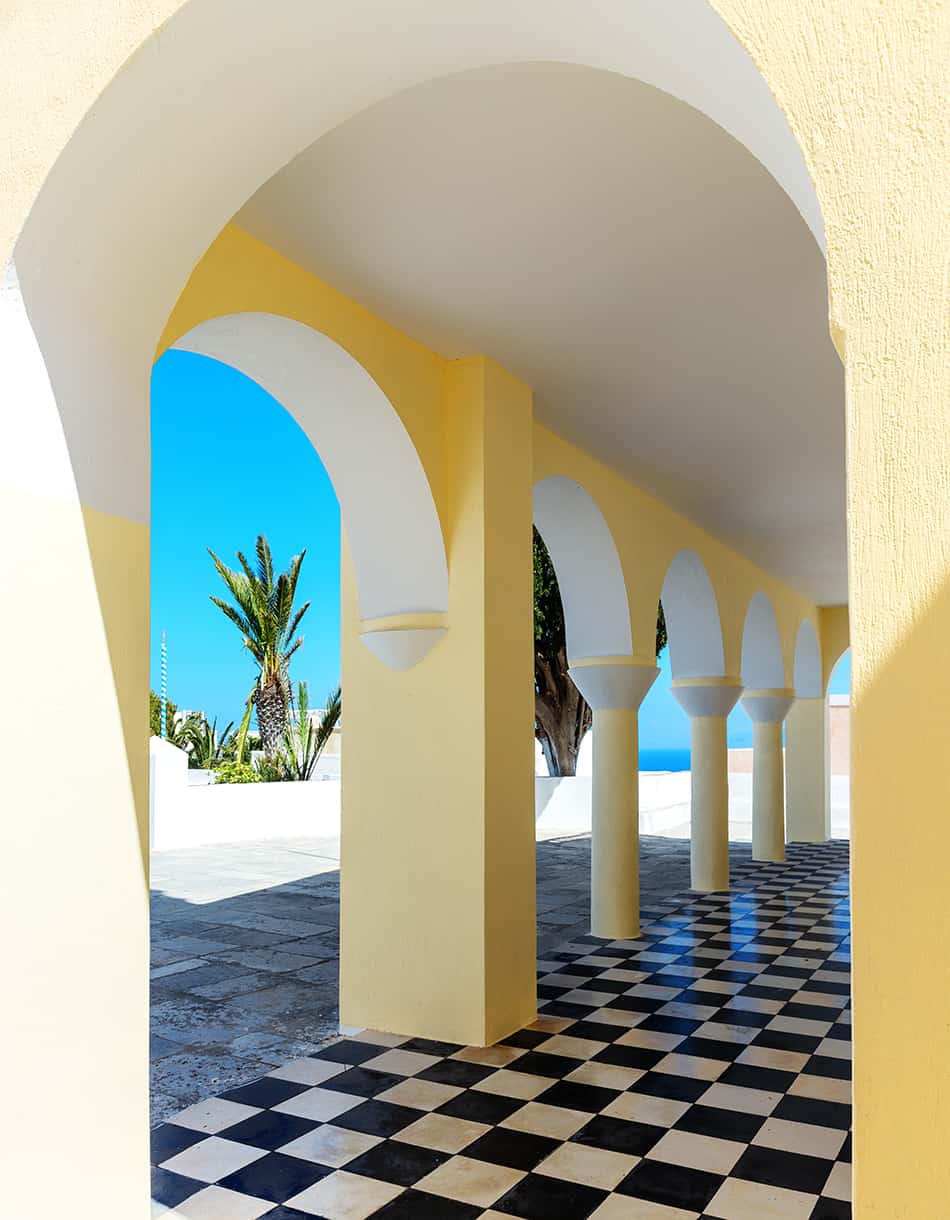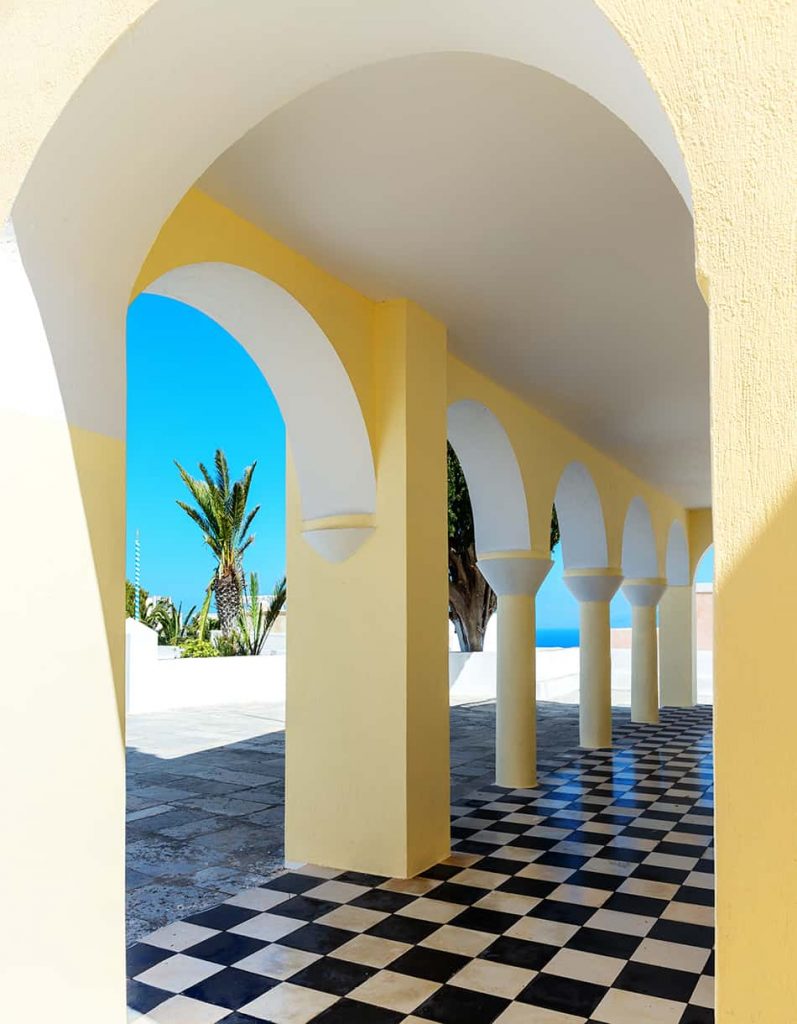 The black and white floor has long been used in ancient temples of Egypt and displayed in the Bronze Age pottery pieces from 1500 BC. It is also a national symbol with a special meaning for the Freemasonry.
In fact, the checkered floor is not just a ritualistic floor for Masonic lodges; the marble checkered floor is more commonly found in medieval cathedrals and churches that date back to the 17th century.
List of Checkerboard Floor Ideas:
1. In the kitchen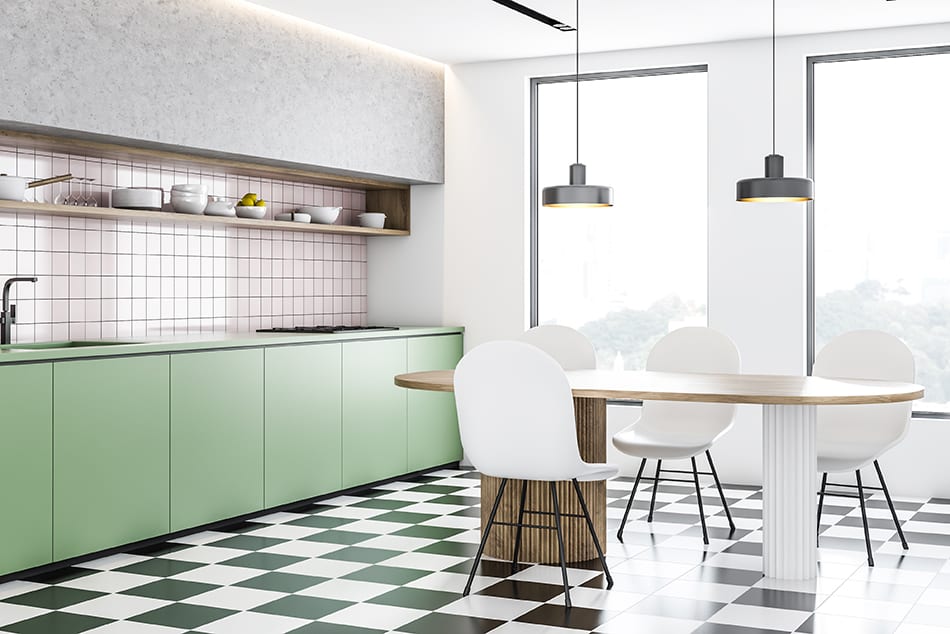 Marble checkered floor is a luxurious material that is popularly used for kitchens. To give your kitchen an elegant decor, consider combining the checkered floor with light-color cabinets and white walls that contrast the pattern without overwhelming the space.
One of the best aspects of the black and white checkered floor is its ability to keep the kitchen simple and sparse. This classic pattern works best with contemporary kitchens.
Although the look was originally made famous as a 50s diner flooring, there is no denying its suitability for residential kitchens, especially those with a retro interior design.
When paired with colored cabinets and other bright shades, the checkered black and white tile floor will be able to embrace the contemporary vibes of the kitchen like no other flooring material.
2. In the dining/ living room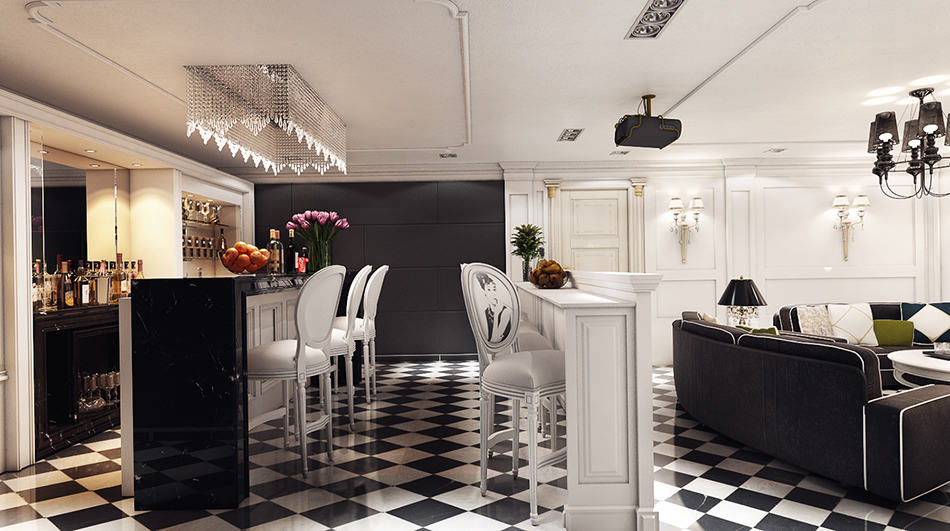 A polished black and white marble tile flooring is a classic option for living and dining spaces. In a spacious dining/living room, rows of checkerboard squares will look sleek against black furniture. This type of flooring visually widens the room, enhances accents, and utilizes the black and white theme.
To continue with the black-and-white theme, the checkered marble tile flooring can extend to the kitchen's countertops and cabinets, especially if it's an open-style kitchen. You can also bring a dark charcoal gray shade into the mix to further enhance the retro look of your living space.
3. In the hallway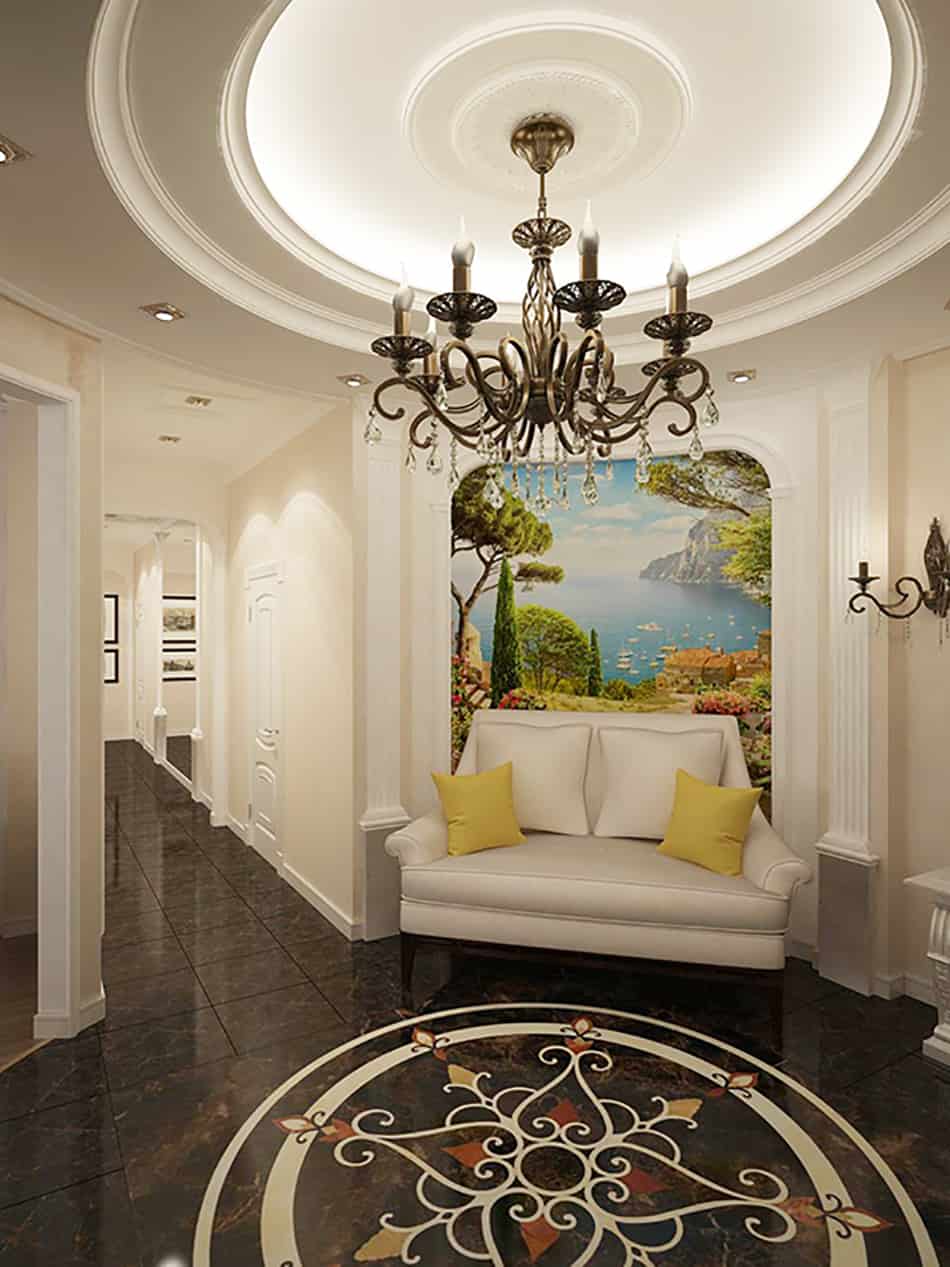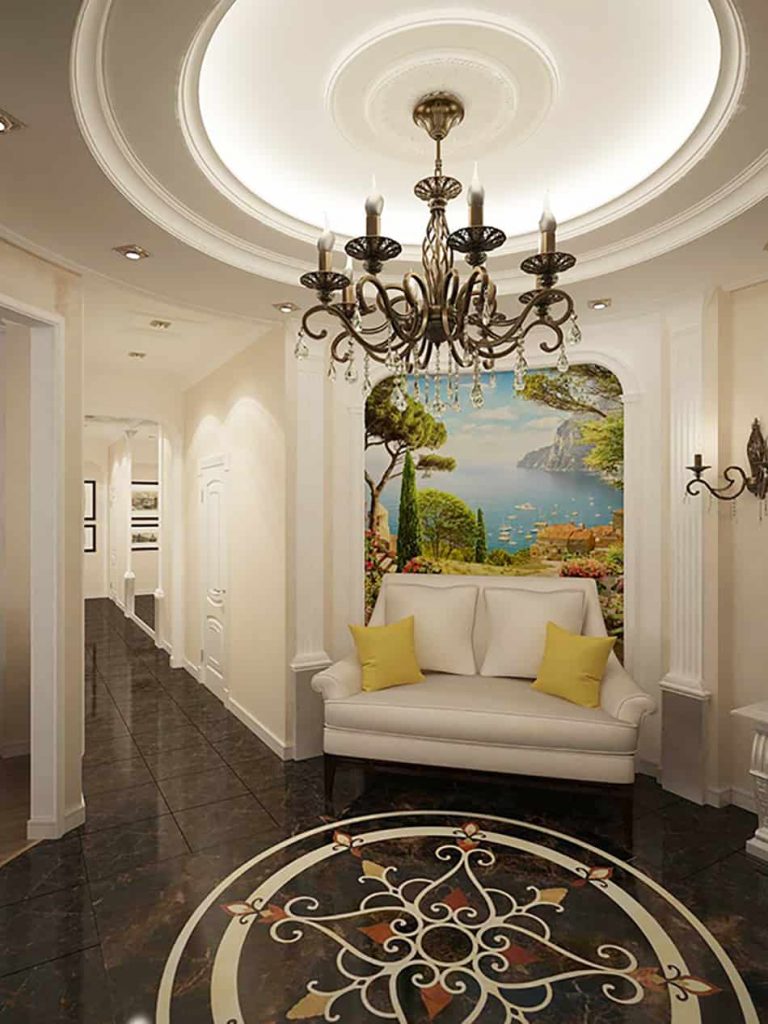 If your hallway lacks originality, consider installing dark-color checkered flooring in unique patterns that make it stand out against white walls. Add soft furnishings that have a certain grandeur to enhance your hallway in the form of black chandeliers or candle holders on the walls.
4. In the backyard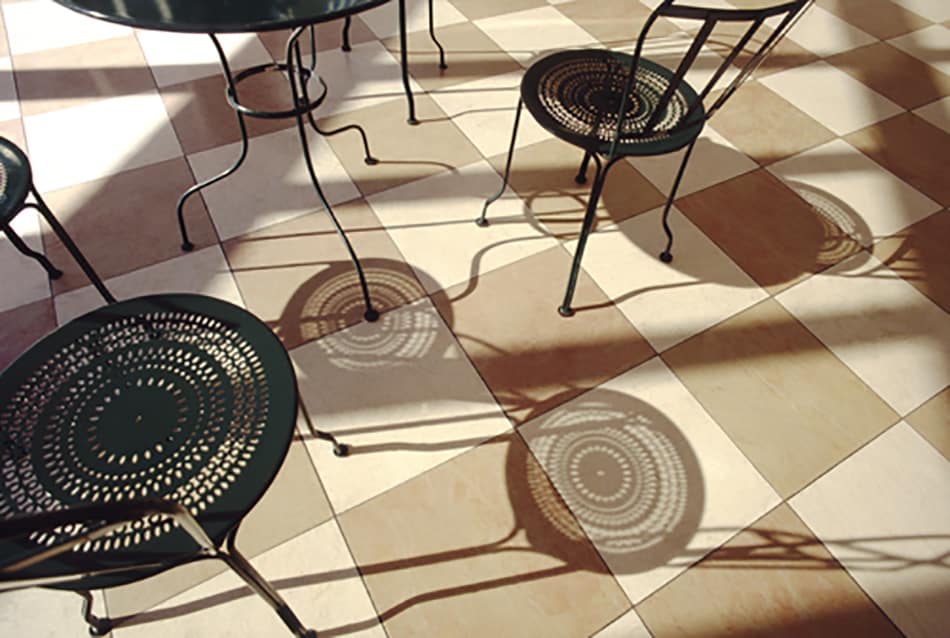 An attractive backyard will always be the focal point of your outdoor space. Soft gray, charcoal, brown, or soft red and white tiles in a checkered pattern will give your patio a distinctive look. To complement the flooring, wrought iron furniture will work a treat.
Tile checkered flooring isn't just fashionable for outdoor areas of the house, but it's also durable and long-lasting that can withstand adverse weather conditions. Tiles have a tendency to retain their colors throughout the year, and when you choose varied checkered patterns and color schemes, your outdoor living space will look even more original and lustrous.
Whether you choose checkered porcelain, ceramic, or cement tiling for your backyard, you'll find this material easy to maintain. And in the event that one of the tiles gets cracked or chipped, it can easily be replaced unlike composite flooring.
5. In the bathroom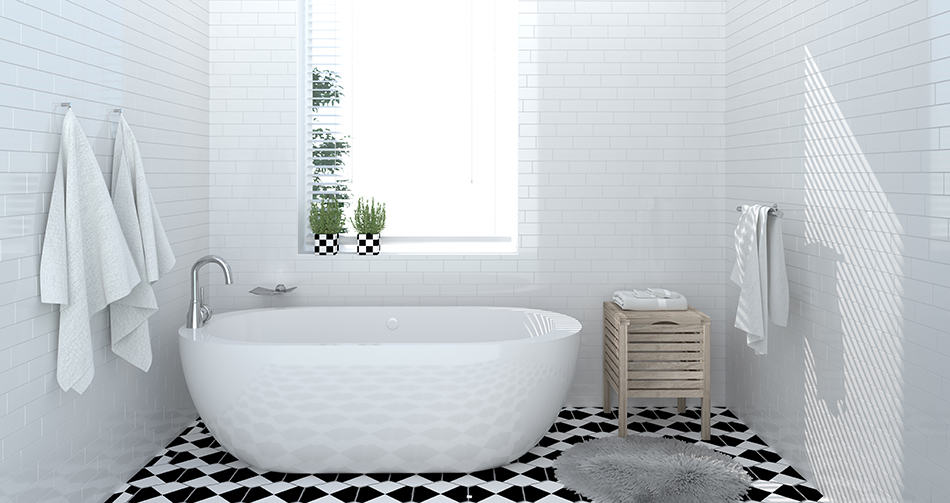 A relatively small but bright bathroom can instantly appear bigger thanks to checkered black and white flooring. You can incorporate checkerboard floor into a modern bathroom design by adding a white and oversized bathtub, white toilet, and bidet against neutral-colored walls.
The black and white checkerboard floor will help brighten up the bathroom because of the size of the tiles. Note: if the black squares are smaller, they can downplay the bathroom's compact size so take this into account if you're considering putting smaller tiles on the entire floor. To keep the room modern and updated, opt for a shiny finish in order to make the checkered tiles stand out.
6. And don't forget the diagonal pattern for a dynamic space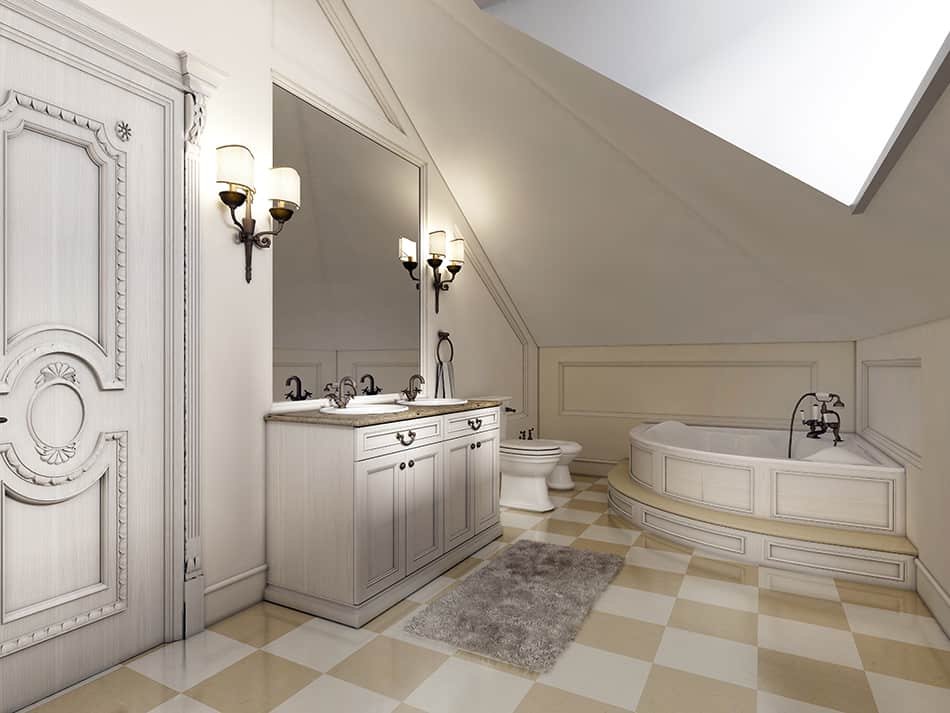 Say goodbye to cramped and claustrophobic rooms once and for all. A diagonal checkered pattern is perfect for narrow hallways or bathrooms as it creates the illusion of space. When you opt for a gray checkerboard floor in a diagonal pattern, your bathroom will benefit from a modern vintage feel.
Don't be afraid to experiment with the diagonal checkerboard design in your bathroom. This works particularly well with white walls, ceiling, and fixtures. Either way, this classic pattern can completely overturn the feel and look of your bathroom in a positive way and be the envy of your guests.