The industrial revolution in America brought with it the rise of bungalows that were built for the working class. The Dutch immigrants preferred building bungalows with gambrel roofs, while in California, most bungalows had Spanish influences . In New England, however, these small and modest houses contained British detailing although they were represented as the American dream house for the lower class.
In this article, learn more about the typical features of bungalows and 9 most popular bungalow style houses including their main characteristics.
Special Features of Bungalow Style Houses
Simplicity in construction and convenience are the two main features of bungalows. The most prominent characteristics of these houses include:
1 to 1/5 stories

Large patios with overhanging wooden eaves

Balconies or porches

Low to medium-pitched roofs that stretch over a front porch

Tapered or square columns

Stained glass windows

Brick or concrete clapboard siding
Where Do Bungalow Style Houses Originate From?
When Britain ruled India from 1858 to 1947, the British started building bungalows throughout the foreign land. These structures were single-story properties with a thatched roof and large porches to protect against the hot weather. The early bungalows were mainly built for the British troops or as weekend getaways, but over time, they became practical as full-time residences and were gradually introduced to America.
9 Popular Bungalow Style Houses
1. Tudor Revival Bungalows
During the mid 19th century, Tudor-style bungalows started to gain root in Britain. By the last quarter of the 19th century, Tudor-style architecture made its way to America. These homes were also referred to as English cottages. The most prominent feature of a Tudor revival bungalow consists of a steep roof that comes in different architectural styles. Most Tudor-style bungalows had tall or narrow windows, with black half-timbering beams on the exterior and asymmetrical facades.
General characteristics include:
Side-gabled steeply pitched roof

Wall cladding made from wood, stone, or brick

Narrow or arched windows with multi-pane glazing

Large chimneys covered with decorative clay pots

Detailed doorways

French-inspired interiors
2. Cape Cod Bungalow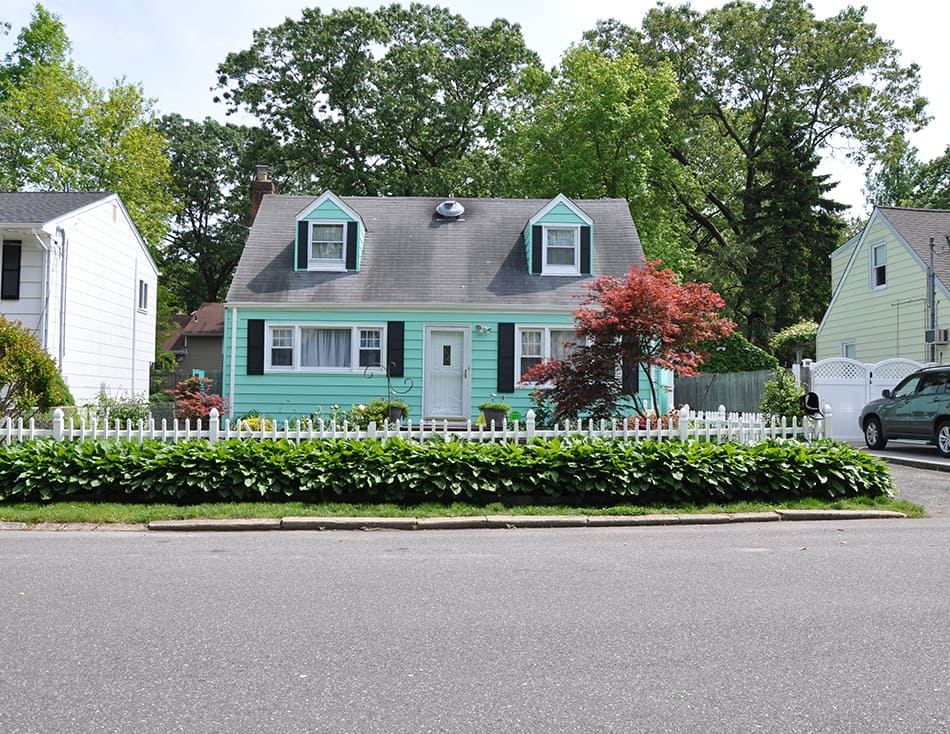 A Cape Cod style bungalow is a perfectly symmetrical, single-story building with a low-pitched gabled roof. Almost all Cape Cod bungalows have little or no decorative elements. These simple designed homes became highly popular in New England, USA, and were originally built by the colonists who came to the USA in the late 17th century. They adapted the style of half-timbered houses in England and modified the design to fit the New England weather. A century later, a modest, one-story house with wooden shutters emerged as a Cape Cod bungalow.
General characteristics include:
Shingle siding

Gabled dormer roofs

Double-hung windows with wooden shutters and center front door

Simple exterior

Large, central chimneys
3. Dutch Colonial Revival Bungalow
The Dutch Colonial Revival bungalow was built for the middle class. This is a perfect example of a suburban home with an efficient design. The two-story living space is a modest version of Tudor bungalows, with the second story being more spacious than the Cape Cod houses. The Dutch Colonial bungalows were later modified to become one-story houses and became popular across the US, especially before World War II.
General characteristics include:
1 to 2 stories

Shingle or clapboard siding

Symmetrical facades with side entries

Round windows

Porch with under hanging eaves

Gabled or hipped dormers
4. Spanish Colonial Bungalow
Spanish Colonial bungalows are constructed with thick white stucco walls over stone or brick. This helps them stay cool in the hot climate. These types of bungalows have tiny windows with functional wooden shutters that can be opened and closed. The most typical Spanish Colonial bungalows are L-shaped with a central courtyard. But the feature that makes these houses most recognizable is their red, barrel roof tiles, which are low-pitched.
Another important feature of Spanish Colonial bungalows is their wooden doors. These doors are often mimicked by the arched entryways inside, with an inviting and warm interior. The exposed wooden beams in the living room and bedroom ceilings often serve as structural support.
Other characteristics include:
Red roof tiles

Round arched windows

Awnings over doorways

Light interiors

Iron balustrades

Spanish fireplace
5. Chicago Style Bungalow
Chicago style bungalows were built between 1910 and 1940 for the working class. These homes are characterized by their brick construction, street-facing patios, and basements. The Chicago style bungalows are mainly built with limestone and concrete for entry stairs. Their dormered roofs make them stand out. The interior layout of a Chicago bungalow consists of the kitchen being on one side of the house while on the other, the bedrooms and a bathroom are located. The basement has ample storage and is also used as a laundry room.
Other characteristics include:
Brick facade

Lots of leaded or stained glass windows on the first floor

Plenty of wood and ceramic tiles used inside the house

Artfully decorated roof tiles

Multi-paned doors

Elaborately designed interiors

Situated very close to the neighboring house
6. California Bungalow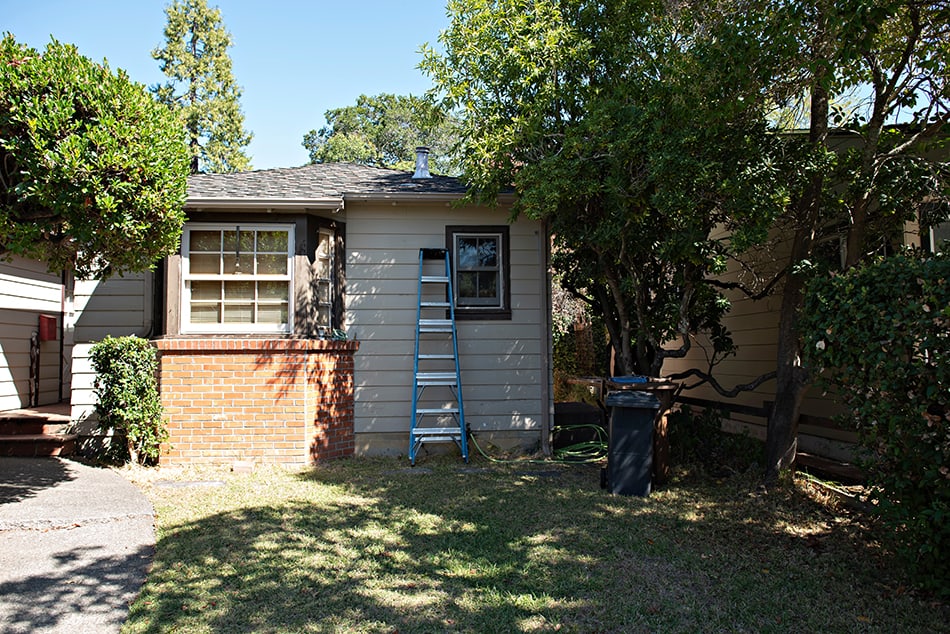 The American bungalow style evolved in California from 1910 to 1939, and soon after, these homes became iconic across the rest of US states. The reason for the growing popularity of bungalows was because of people's changing needs. An increasing number of the working class started moving from apartments to houses, thus the popularity of bungalows. These types of houses represented a more affordable and modest housing with simple and sturdy designs.
The California bungalow is perhaps the most recognizable style of house that represents a popular residential architecture. This bungalow style became popular not just in California, but all across the USA. The interiors of the bungalow consist of a simple living room, a front door that opens directly to the living area, with a separate dining room and a small kitchen. The focal point of California bungalows is the fireplace in the living room. The ceiling height is always lower than Victorian homes but higher than Colonial architecture.
Other characteristics include:
1 to 1/5 stories

Spanish-inspired design

Spacious front porches

Sloping roof

Sturdy pillars

Gabled roof

Asymmetrical L-shaped porches that are often enclosed

Local materials and plantings

Wood shingle

Stucco, stone, or brick exteriors
7. Foursquare Bungalow
The Foursquare bungalow became popular at the end of the 19th century. The construction of these homes peaked in the 1930s. Their architecture is an example of the elaborately designed Victorian homes but in a much simpler manner. The American Foursquare style took its architectural elements from the Prairie-style bungalows and was easily recognizable by its simple and modest structure. The typical Foursquare bungalow is a 1 to 1/5 stories tall with low-pitched gable roof. The porch is often recessed under the roof of the house with deep eaves. The walls of the Foursquare bungalow are constructed using brick, stucco, or clapboards. The materials directly contrasted the decorative Victorian homes, with a simple design of a square and large rooms.
Other characteristics include:
One to two stories

Hipped roof with deep eaves

Large front porch with the main roof as its shelter

Paired windows

Rectangular shape with box rooms

Simple materials, such as brick, stucco, or wood shingle
8. Craftsman Style Bungalow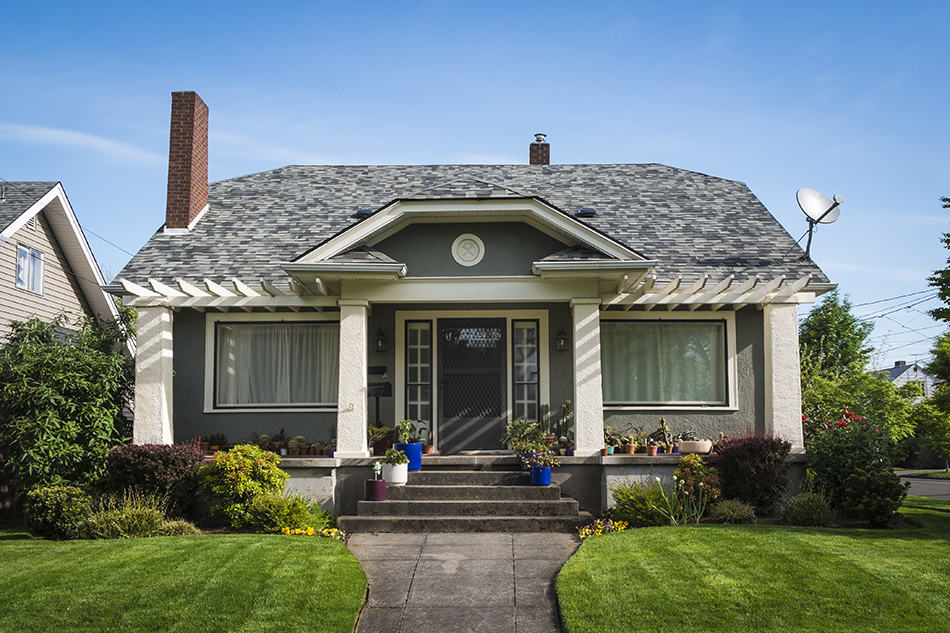 Originating from Colonial India, the Craftsman bungalow gained root in the US from 1900 to 1930. The architectural style of this bungalow consists of intricate and handcrafted woodwork to the exterior and the interior, hence the name Craftsman. The design of the bungalow was inspired by the artistic Craftsman magazine, which went into publication from 1901 to 1916 by Gustav Stickley.
The Craftsman style bungalows are often described as modest in design, with simple details compared to Victorian homes. These inexpensive homes, which were constructed effortlessly using the most basic materials, such as wood, were designed mainly for the working class. These homes are quite small in size, easy to maintain, and customized to suit the owner's taste. Every single space in the inside of the bungalow is used for a purpose.
Other characteristics include:
Shingled roofs

Street-facing gables

Wide overhanging eaves

No hallways as the main entrance opens directly to the living room located at the center of the house

Wood paneling exterior

Geometrical wooden beams

Fireplace

Stone chimney

Casement windows

Plastered ceiling

Built-in kitchen and furniture

Wooden beams

Dark wood moldings

Wood or stucco siding
9. Prairie Style Bungalow
The Prairie style bungalow originated in the US and gained popularity from 1900 to 1920. The Prairie style was created by a group of architects from Chicago. The house plans of the Prairie bungalow were characterized by prominent horizontal lines to complement the flat landscape of the prairie. With a low pitched height, these bungalows consist of overhanging or gabled roofs, sets of windows, and a secluded entrance. All Prairie style bungalows feature wide open interior layouts.
Other characteristics include:
Two stories

Gabled or hipped low-pitched roofs

Two widely overhanging eaves

One-story porches

Huge rectangular or square stone columns to support the porch

Casement windows

Flat chimneys

Contrasting wall trim

Decorative door surrounds

Flowing interiors with elaborate furnishings