Mediterranean revival architecture is a style of building that was enormously popular in the first half of the 20th century, especially in coastal regions of the United States. It was used in various structures, from hotels to mansions, public buildings, and private residences.
There are many examples of Mediterranean revival architecture that can be witnessed today, with some of these taking on iconic or historic status.
This guide explores exactly what Mediterranean revival architecture is and looks at the other types of architecture that inspired this type of design. We also explore examples of Mediterranean revival architecture and detail the key features you can expect from buildings designed in this style.
What is Mediterranean Revival Architecture?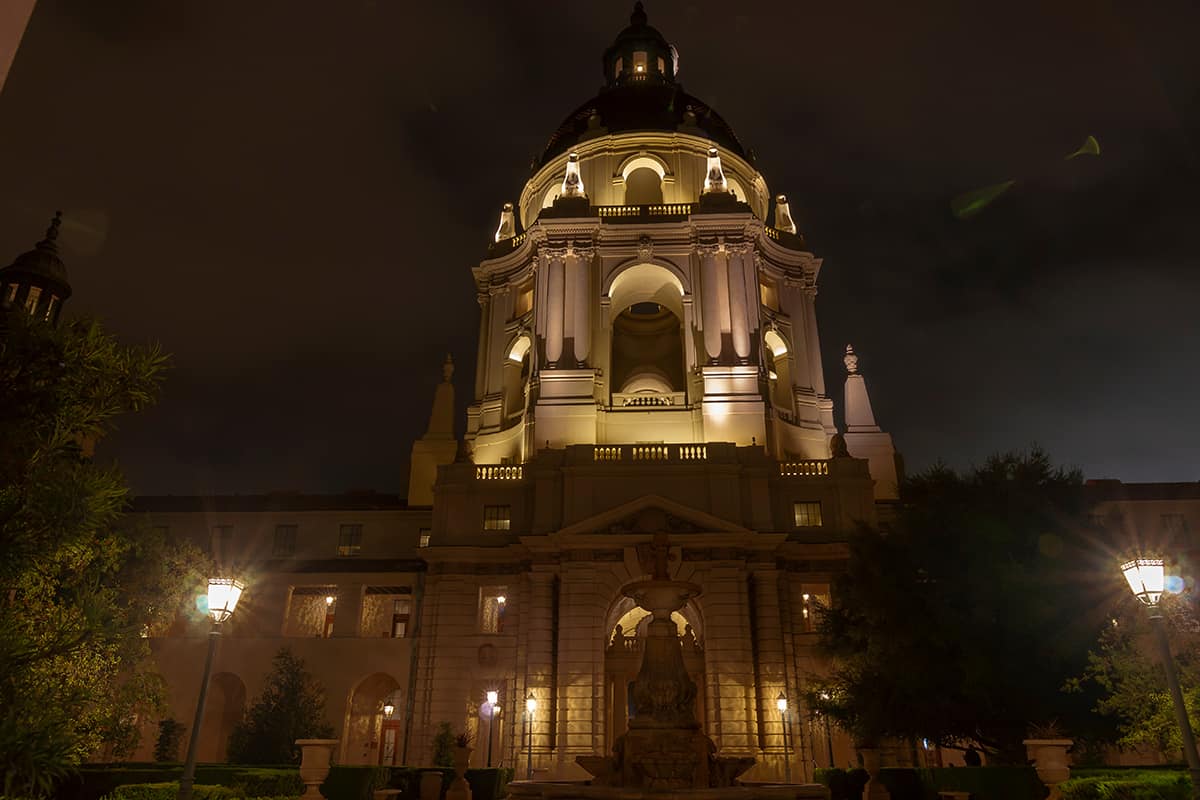 Mediterranean revival is a style of architecture based on themes common in Old World Italy, Spain, and France. The style was developed in the 1800s, predominantly in Canada and the United States, but it was also adopted to a lesser extent by other countries, including Cuba.
It wasn't until the 1920s and 1930s that Mediterranean revival architecture peaked in popularity when it was favored by developers in Florida and California. There are many examples of Mediterranean revival architecture in these coastal resorts, including numerous hotels and private residences.
Mediterranean revival architecture is very decorative and picturesque, seen by many as a type of 'fantasy' style that pulls together the more playful elements of old Mediterranean style architecture and whimsically interprets them.
Features you will commonly spot on buildings constructed in the Mediterranean revival style include arched windows and doorways, clay roof tiles, balconies, porches, wrought iron gates, and stuccoed exterior walls. Mediterranean revival-style buildings usually have a symmetrical face and a rectangular floor plan.
What is Mediterranean Revival Architecture Based On?
Mediterranean revival architecture adopts different elements from a range of old Mediterranean styles to create an entirely new style.
It is based on French Colonial architecture, Spanish Renaissance architecture, Italian Renaissance architecture, Spanish Colonial architecture, Venetian Gothic architecture, Moorish architecture, and Beaux-arts architecture.
French Colonial
French Colonial architecture spans the period from the early 1600s to the 1800s when it was utilized by French settlements in the US and Canada and also in the French colonies of Vietnam, Laos, and Cambodia.
French colonization of these South Asian countries has left a lasting mark on architecture, with many schools, palaces, hotels, museums, and public buildings being built in this style. The French Colonial style is known for its arched windows, stuccoed walls, and symmetrical facades, all of which are features incorporated into Mediterranean revival architecture.
Spanish Renaissance
Spanish Renaissance architecture evolved from the styles found in Rome and Florence in Italy, where the Renaissance first began. This style was widespread across the Mediterranean region through the 15th and 16th centuries, where it took on a Gothic influence.
Features of Spanish Renaissance architecture include elaborately decorated exterior walls, symmetrical facades, and grand columns. Columns are one of the features adopted by Mediterranean revival style architecture, though decorated exterior walls are less common.
Italian Renaissance
The architecture seen in the Italian Renaissance was based on a revival of Roman and Greek culture. Arches, domes, columns, and pillars were all prominent aspects of Italian Renaissance architecture, and these can also be seen in the Mediterranean Revival style of architecture.
Spanish Colonial
The Spanish Colonial influence on the New World can be witnessed in the architecture of this period, where extravagant buildings were constructed to impress the Indigenous people and create a lasting legacy of domination.
Spanish colonial buildings were erected in Mexico and South America, featuring arches, balconies, wrought iron window grilles, and symmetrical facades. Much of the elements found in Spanish Colonial architecture are also visible in Mediterranean Revival architecture.
Venetian Gothic
Venetian Gothic architecture dates back to the 13th century and continued its reign of popularity into the 15th century. The style was a more specific form of Italian Gothic architecture, which reflected the unique trading network the city of Venice enjoyed.
Venetian Gothic architecture is highly decorative and elaborate, and these features have not translated to Mediterranean revival architecture; however, the elements of this style that Mediterranean revivalists adopted include arched windows, columns, balconies, and the use of warm colors on the exterior walls.
Moorish
Moorish architecture is an extension of Islamic architecture, which draws on influences from Byzantine and Roman architecture. Archways and slender columns are common features of Moorish architecture, as well as geometric patterns in wood and tile.
Beaux-arts
This style of architecture was prominent in France from around 1830 to the end of the 1800s. It was named after the École des Beaux-Arts school in Paris, where the type of architecture was taught. It was inspired by elements from Renaissance and Baroque architecture but with the addition of more modern materials.
The beaux-art architecture was a heavy influence of the Mediterranean revival architecture movement in the US in the early 1900s. Features of Beaux-arts architecture include arched windows and doorways, symmetry, sculptures, and mosaics. Many of these elements can be seen in buildings constructed of Mediterranean revival designs.
Key Features of Mediterranean Revival Architecture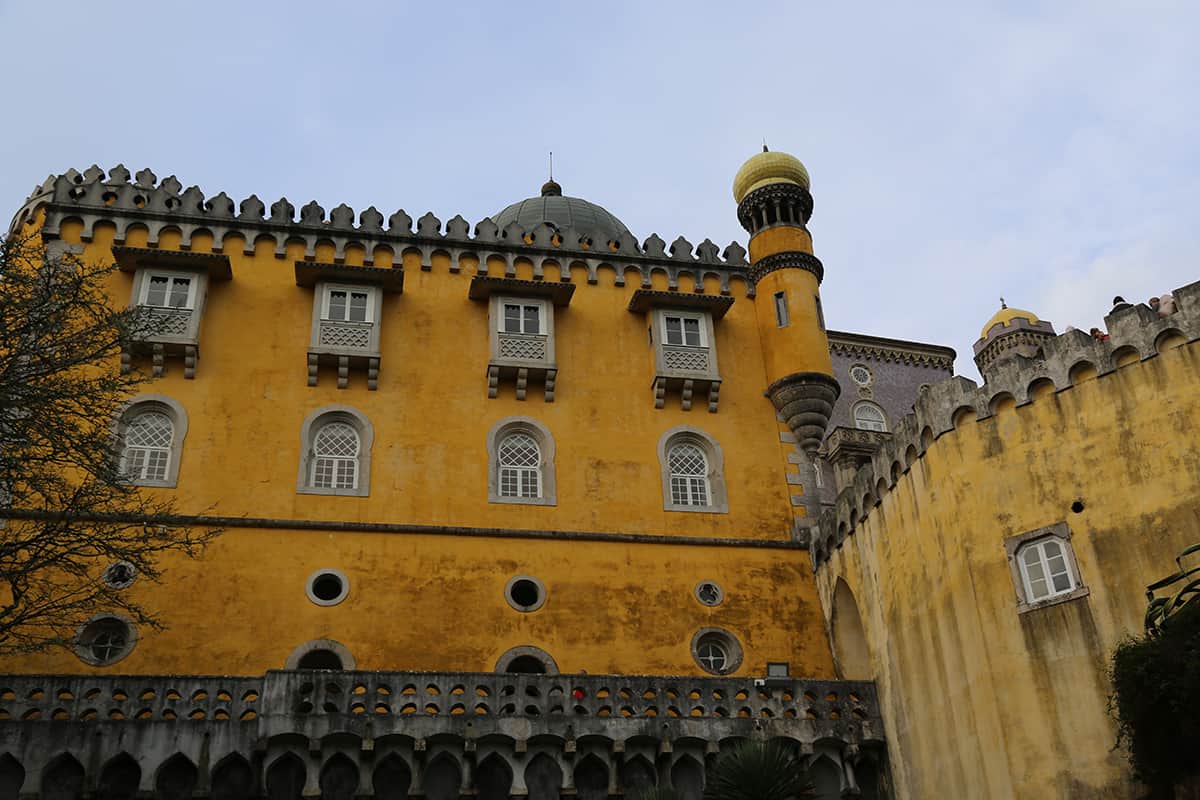 Mediterranean revival architecture incorporates numerous features that were prominent in a range of Old World architectural styles.
Door surrounds
Door surrounds are a notable feature in Mediterranean revival architecture, drawing attention to the entryway of the building and emphasizing a sense of grandeur and prestige.
Arched or round windows
One of the most common features found in Mediterranean revival architecture is the arched or rounded shape of window frames. This is an element that is seen repeatedly in the earlier styles of architecture that Mediterranean revival styles were based on.
Arched doors
Arched doorways were used in Mediterranean revival architecture to continue the theme alongside arched windows and buildings where regular square or rectangular windows were used. Arched doorways impress a feeling of pomp and splendor upon visitors, promoting an image of supremacy and importance.
Symmetry
Symmetry is very important in Mediterranean revival architecture and most of the previous architectural styles it was influenced by. Symmetrical windows, doorways, columns, and overall symmetrical facades give a very intentional look to buildings in this style.
Balconies
Mediterranean balconies are typically built in wrought iron, but some examples of wooden or stuccoed balconies exist. Balconies are another feature that adds a sense of prestige to buildings, inspiring awe in visitors.
Window grilles
Window grilles are a common feature of Spanish colonial architecture that was adopted by the Mediterranean revival style. In Spanish, these window grilles are known as 'rejas', and they were a functional feature intended to keep unwanted visitors out of the building. In Mediterranean revival architecture, wrought iron window grilles are more for decorative purposes.
Red clay roofs
Red clay tiles used on the roofs of buildings built in the 14th and 15th centuries were the source of inspiration behind the common red-tiled roofs found on Mediterranean revival buildings in Florida and California. These roofs created a bright and colorful contrast to the usual black or gray asphalt roofs and made for a more exotic look.
Stuccoed walls
Stucco is a type of render applied to exterior walls, and it can be painted in any color you like. Stuccoed walls are a prominent feature of Mediterranean revival-style buildings, which create a simple and classic finish.
Examples of Mediterranean Revival Architecture
Mediterranean revival architecture was most prominent in the 1920s and 1930s in California and Florida in the United States. In Florida, August Geiger and Addison Mizner were renowned for their work in this style of architecture, most notably in Miami and the surrounding areas of South Florida.
In California, Sumner Spaulding was one of the most highly regarded architects designing buildings in the Mediterranean revival style, and Paul Williams was a favorite architect of celebrities at the time, having built homes for Frank Sinatra, Lucille Ball, and Lon Chaney.
Vinoy Park Hotel
The Vinoy Park Hotel, now known as the Vinoy Resort and Golf Club, was opened on New Year's Eve in 1925. It overlooks the Vinoy Yacht Basin in St. Petersburg, Florida, and is one of the Historic Hotels of America that preserves historic architecture.
The hotel features numerous arches and a symmetrical facade, in keeping with Mediterranean revival architecture. It has a stucco exterior, which has been painted in pale pink.
Pasadena City Hall
Pasadena City Hall was designed by John Bakewell and Arthur Brown and completed in 1927, costing $1.3 million. It features a central dome and more than 230 rooms. Arches and a symmetrical facade are key features of this example of Mediterranean revival architecture. Pasadena City Hall also features columns, sculptures, and decorative walls, which are reminiscent of Spanish Colonial architecture.
Miami Biltmore Hotel
The Miami Biltmore Hotel was designed by Schultze and Weaver and completed construction in 1926. At the time, it was the tallest building in Florida, standing at 315 feet. The hotel was inspired by the medieval tower at the Seville cathedral, incorporating Spanish Renaissance architectural features such as a red clay roof, elaborate balconies, and domes.