Shabby chic style is a type of interior decor look that remains popular several decades after it was first introduced, with the ability to evolve at the same pace as our lifestyles.
The shabby chic look is a favorite among homeowners and designers alike for a whole host of reasons, including the fact that it is so easy to achieve on a wide range of budgets.
Here, we explore exactly what shabby chic style is, what the key elements of this look include, and how to create a shabby chic style in your home.
What is Shabby Chic Style?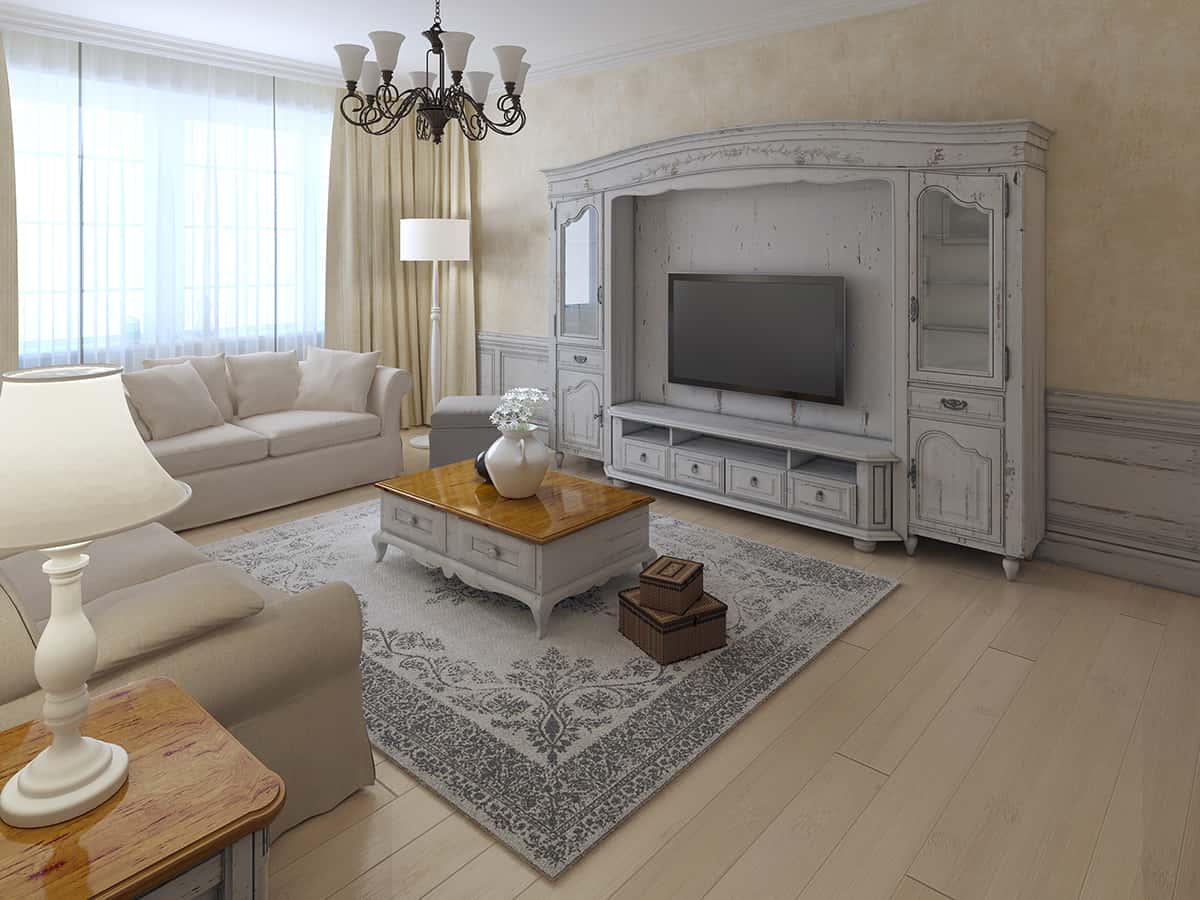 Shabby chic is a style of interior decor that blends soft colors and vintage elements to create a homely, lived-in look that is all about comfort. Shabby chic has a classic appeal that is easy to achieve and live with, making it a popular look for all types of homes.
There are elements of cottage-style living in shabby chic home decor, such as ruffled bedspreads and worn painted furniture, teamed with more elegant accessories such as chandeliers and scrolled chair legs that would be more in-keeping with antique French style. The juxtaposition of these features makes for a sophisticated yet warm and snug feel in shabby chic interiors.
Is Shabby Chic Popular?
Shabby chic style decor first rose to popularity in the 1990s after the designer Rachel Ashwell opened an interior decor store in 1989 of the same name. The premise of the store was based on thrift stores and flea market accessories and pieces of furniture, which could be used to create a homely and comfortable feel in interior decor.
The concept was such a hit that an entire interior design movement was subsequently named after the shabby chic store. As the style grew in popularity, Ashwell went on to partner with Target and other large retailers to bring shabby chic style items to the masses on a more affordable level.
Today, shabby chic style interiors are more popular than ever, though the style has evolved from the shabby chic of the 1990s. Modern shabby chic interiors remain focused on a comfortable and elegant look but are considerably less fussy. This is a style that endures because it feels so comforting to be around, which is more important than ever in the wake of the global pandemic when it became evident that our homes were our sanctuaries.
The shabby chic style also remains ever popular because it is a look that is easy to achieve on any budget. If you have a generous amount of money to spend on styling your home, you can splash out on genuine antique pieces and luxury soft furnishings to achieve an authentic shabby chic style.
However, you can get a very similar look on a low budget since shabby chic is all about well-loved items and vintage finds. If you have a good eye, you can pull together a really stylish, shabby chic look using accessories you find at garage sales and online auctions. You can pick up old furniture really cheaply on the internet or even get it for free on freecycling websites.
Shabby chic furnishings are usually painted in chalk paint with some signs of wear and tear, so you can upcycle old items and not worry too much about flaws and imperfections, as this all adds to the look. This is another brilliant benefit of the shabby chic style- the more worn and well-used your furniture is, the more genuine the whole look will feel. This means the style will stand the test of time really well, and any inevitable scuffs or chips that your furniture receives will only add to the theme.
What Defines Shabby Chic Interiors?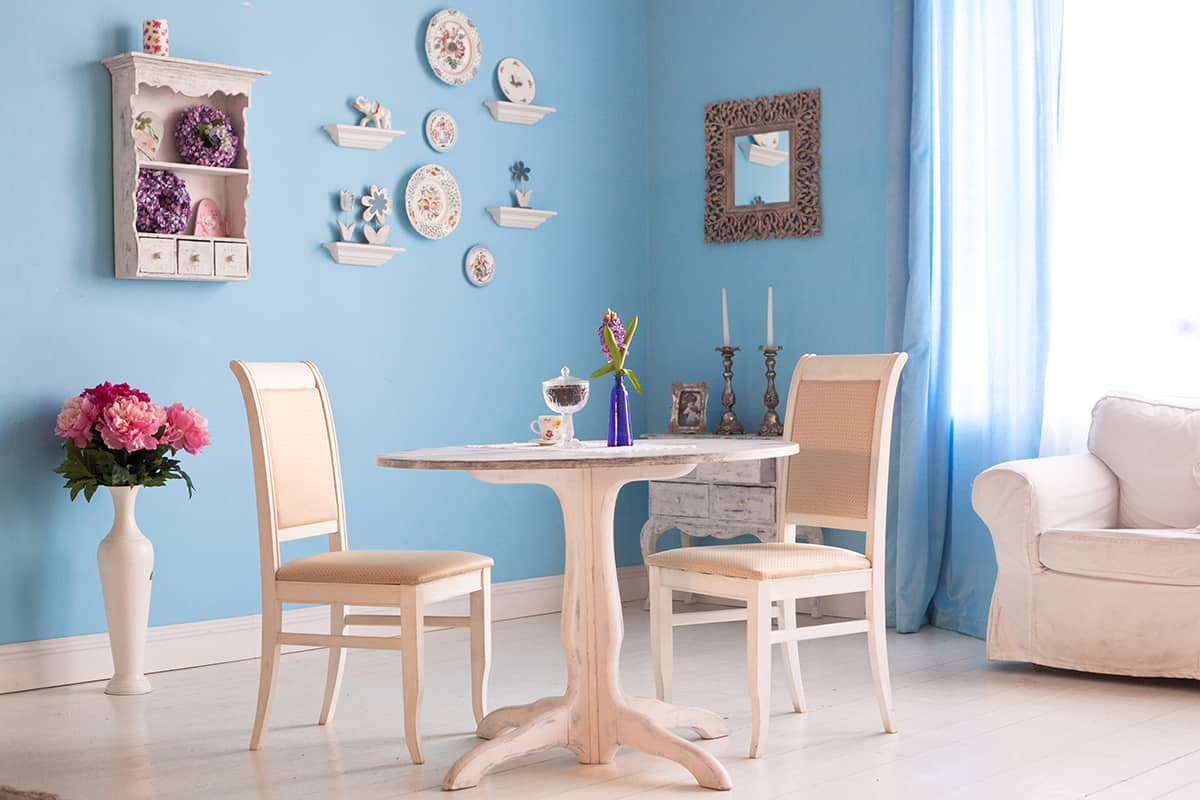 Shabby chic interior decor is achieved by combining well-loved vintage and antique pieces with a cozy cottage style, and a few touches of elegant French sophistication. You can achieve a shabby chic look with a combination of several key elements that are used in this style, including:
Distressed furniture
The focus of shabby chic interiors is often the furniture, which will really help to define this look if you get it right. The furniture in a shabby chic-themed space should have a worn or distressed look, and this can be genuine or manufactured. For most of us, distressed furniture is best achieved by picking up old dressers and side tables at garage sales or flea markets and giving them the upcycle treatment for a cozy cottage style.
If you have furniture that no longer works with your style, this can be painted and given a faux distressed look to make use of what you already own.
Chalk furniture paint is perfect for the shabby chic look in soft and muted shades, such as dove gray, off-white, dusky pink, or faded blue. Give your furniture several coats of chalk paint, and after it has fully dried, use a piece of fine sandpaper at the edges and corners of the item to reveal the natural wood beneath.
Apply pressure in varying amounts to give the furniture a random level of distress so that it doesn't appear too manufactured. If upcycling furniture isn't your thing and you aren't on a tight budget, then you can buy genuine antique furniture to take center stage in your shabby chic-themed room.
Soft muted colors
Any shabby chic look should be based on soft, muted colors. These colors feel relaxing and easy to be around since they don't stimulate or inspire strong reactions. Shades of cream, beige, off-white, pale gray, pale blue, and pale green are all very popular in shabby chic decor.
This is a look that draws on cottage homes and traditional English styles where gardens are a key theme, so maintaining the link between nature and the outdoors is also important for a shabby chic style.
Do this by using muted shades of earthy tones like beige and green. Soft blues will be indicative of tranquil oceans and sunny skies, while muted pinks and lilacs can create a link to floral gardens.
Wall moldings
Wall moldings can be found in a variety of decor styles, including shabby chic. For this look, wall moldings create a sense of history and elegance, which is contrasted with the natural modern fabrics also found in shabby chic style homes.
Elegant lighting
In a shabby chic room, light fixtures really help to emphasize the theme, both in terms of the style of the light fixture and the atmosphere the light creates. Opt for low lighting to continue the subtle mood, and choose elegant fittings to contrast against the more rustic elements in the space.
Chandeliers play a key part in defining a shabby chic look, and you can match the metal or color of the light fitting to coordinate with your color palette.
Natural fabrics
For a modern, shabby chic style, incorporate natural fabrics such as jute and linen into the space. This ensures the look has a subtle contemporary twist and helps to keep the room feeling fresh. Linen cushion covers on a sofa or a jute rug beneath a coffee table will work well.
Floral wallpaper
Floral wallpaper can be used to create a link between the outdoors and the room you're designing, and it can also recreate the popular style found in country cottages and quintessential English manors. Detailed wallpaper prints in muted tones work best.
Carved scrolled mirrors
Shabby chic style interiors are all about pairing beautiful antiques with comfortable modern living, and one of the main ways you can display this idea in a room is by using elaborate accessories.
Carved, scrolled mirrors painted in antique white or gold gilt are popular for creating a historic, vintage vibe on a low budget. You can pick up reproduction mirrors like this for less than a hundred dollars in big box stores.
Shabby Chic Paint Colors
Parma Gray by Farrow & Ball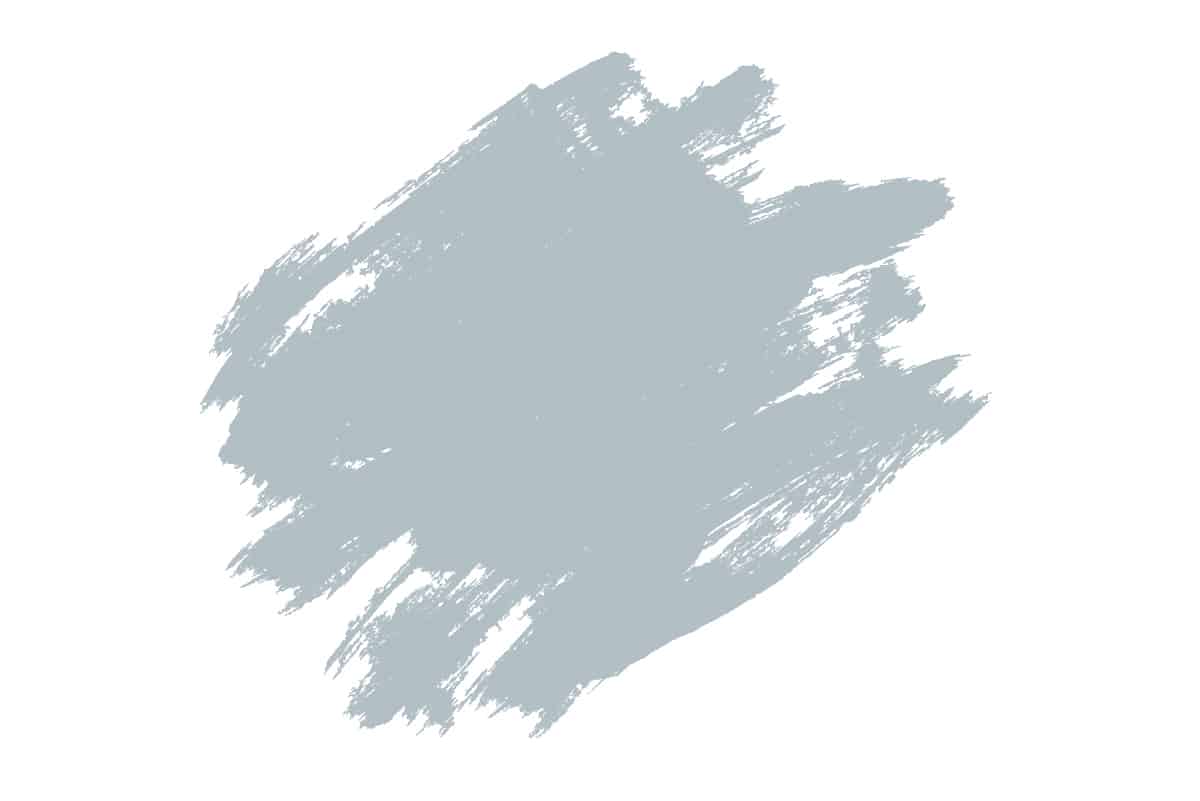 Despite its name, this muted paint color reads as more of a blue color than a gray color, though it will appear more intensely blue in bright natural light. It has a dusky vibe in lower-lit rooms and can work well with beige for a coastal-inspired shabby chic style. Pair it with pure white trim for a more classic take on shabby chic home decor, for a look that will have a crisp, fresh appeal.
Lakeshore Green by Benjamin Moore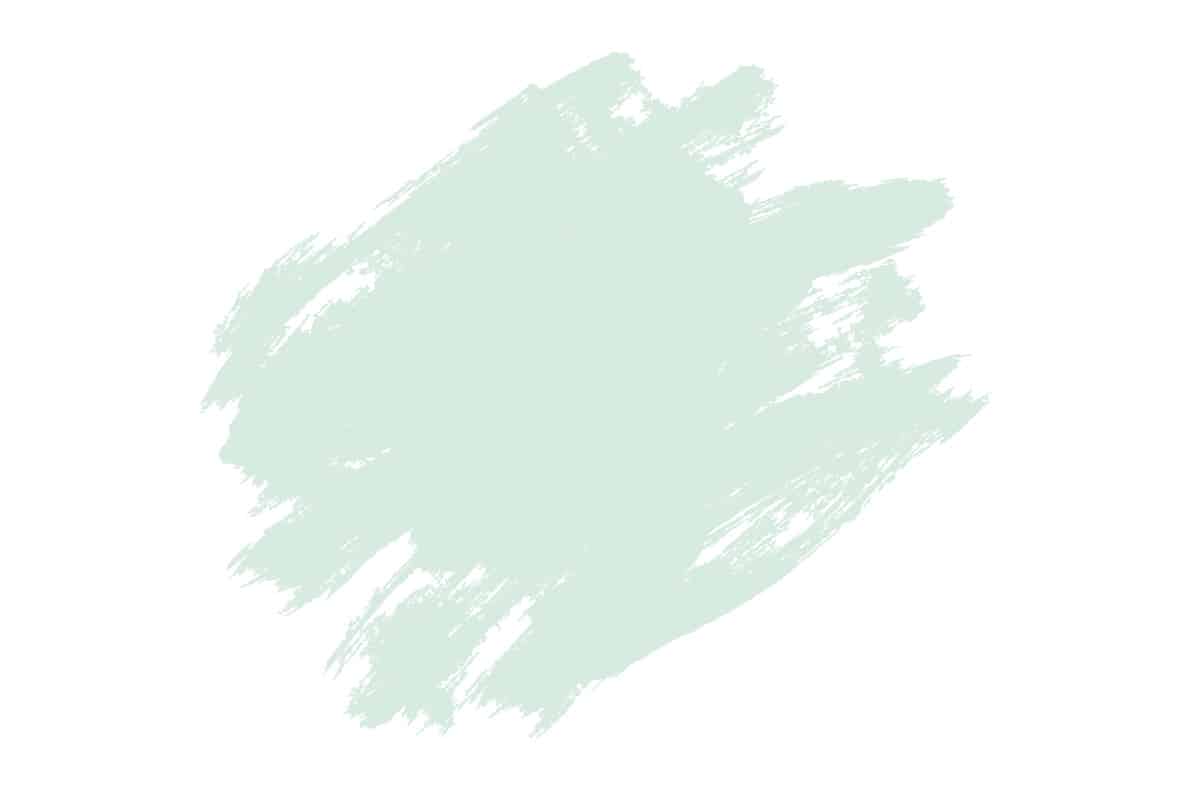 Lakeshore Green is a light green paint that instantly makes a room feel clean and fresh. It has a mint tone that is reminiscent of quaint country gardens and spring days. Use this paint in a shabby chic kitchen with natural oak countertops for a style that feels both crisp and cozy.
Dover White by Sherwin Williams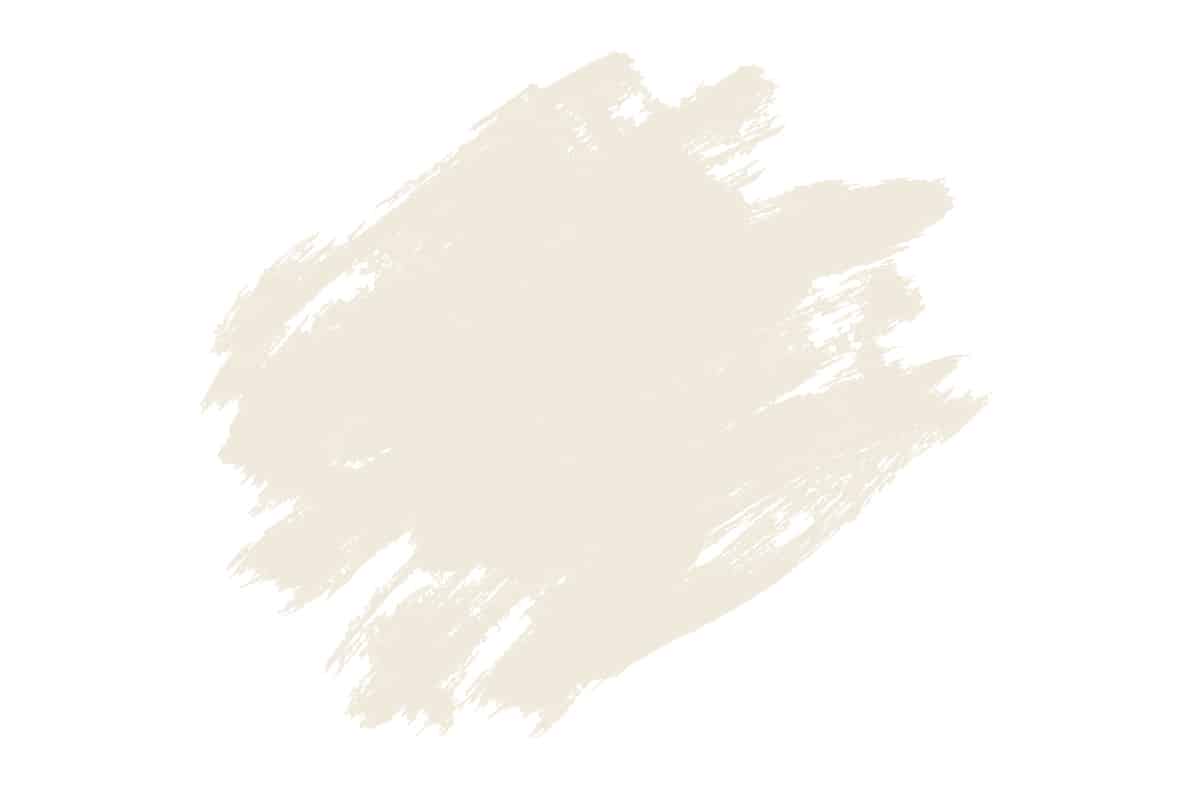 Dover White is an off-white paint with a warm tone. It will create a comforting and natural vibe in a shabby chic room when used on the walls, or use it for upcycling furniture to create a realistic homely feel.