The Art Nouveau movement continues to inspire modern interiors over 100 years after its creation. This is a look that feels effortlessly elegant, with a strong tie to the natural world, which helps us to feel comfortable and grounded.
Here, we explore the beginnings of the Art Nouveau movement and some of its most influential designers, along with the key design elements of this style and how you can use them to achieve an Art Nouveau-inspired look in your own home.
What is Art Nouveau Style?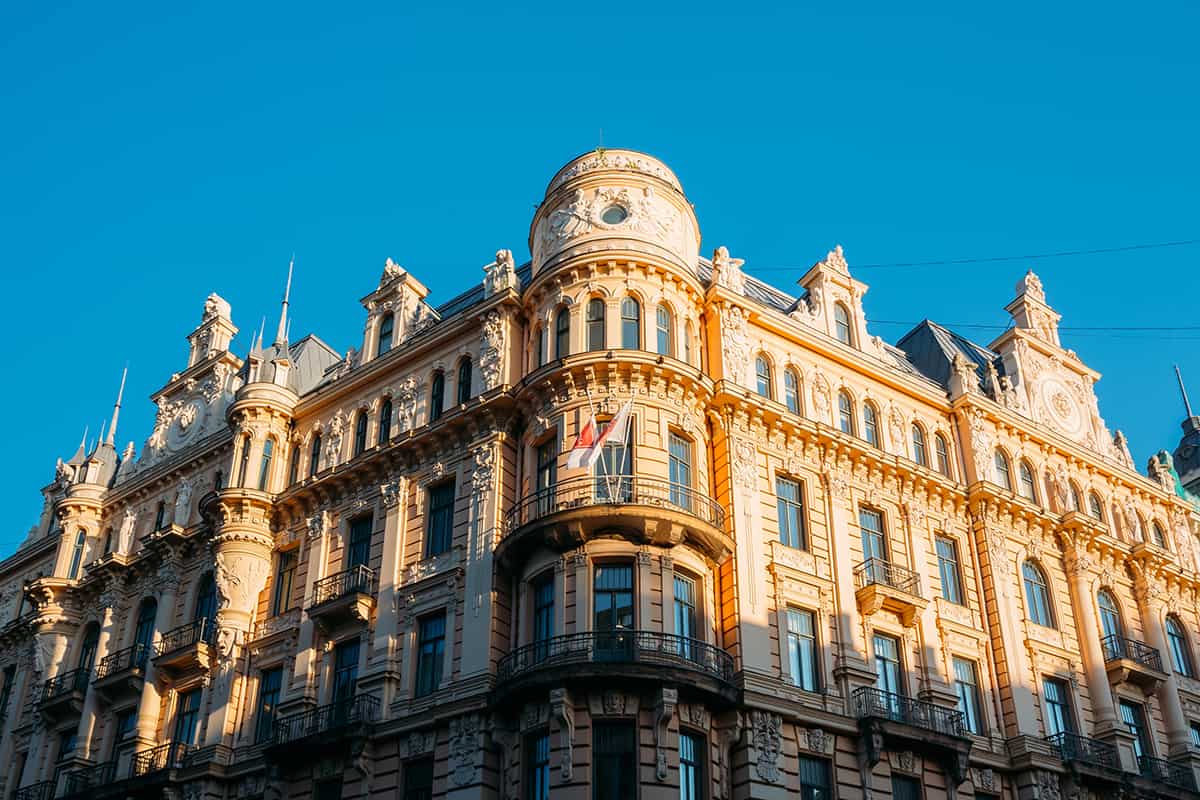 Art Nouveau is a style of architecture and interior design that was most prominent at the turn of the 20th century. It was inspired by designers who rebelled against the academic art of classical paintings and sculptures. Instead, it created a more decorative style inspired by the natural curves of plants and geometric lines.
Art Nouveau incorporated materials that, at the time, were seen as very modern, such as glass, ceramics, and iron. Today, Art Nouveau is a style celebrated around the world in museums, and many pieces from this period are considered to be prized antiques, for example, Tiffany lamps. This decor style is recreated in some homes, but it isn't as widespread as other interior trends such as shabby chic or Art Deco.
Key Designers in Art Nouveau Interiors
William Morris
The Art Nouveau movement was heavily inspired by the Arts and Crafts Movement, which was led by William Morris, a British artist and textile designer, and his students. The floral and botanical textile prints of William Morris remain the basis of Art Nouveau interiors today, and there are countless reproductions of his work that can be used as inspiration for the modern home.
The Art Nouveau style took hold of much of Britain in the mid-1800s and is sometimes referred to as the 'new art movement'. Other British designers who played pivotal roles in the Art Nouveau movement and the Arts and Crafts Movement include Phillip Webb, Walter Crane, and Aubrey Beardsley.
Eugène Emmanuel Viollet-le-Duc
The Art Nouveau style soon spread to France and Belgium, and eventually throughout Europe and across the world to North and South America. In France, it is Eugène Emmanuel Viollet-le-Duc who is considered the founding father of the Art Nouveau movement.
His architectural projects and rebellion against the Beaux Arts style inspired an entire generation of new designers who would be prominent in the Art Nouveau movement, including Victor Horta, Antoni Gaudí, and Hector Guimard.
Victor Horta
Victor Horta was one of the key founders of the Art Nouveau movement, who designed the first Art Nouveau house. The Hôtel Tassel in Brussels, built in 1893, is renowned today as one of the most prominent examples of Art Nouveau architecture, and the works of Eugène Emmanuel Viollet-le-Duc heavily inspired it.
The building was erected as the residence of Belgian scientist Émile Tassel. It was based around a central staircase with curling wrought iron rails and overlooked by a skylight. The floors were tiled with mosaics in a floral and vegetal style that became synonymous with the Art Nouveau style.
Louis Tiffany
The 1900 Paris Exposition was a world fair to showcase the best achievements by designers over the last century, and it was held at a time when Art Nouveau was at its peak of popularity. At this fair, Louis Tiffany and his US company received 24 awards including the gold medal for one of his stained glass windows.
The fair brought Tiffany notoriety in Europe, where he gained access to a much wider clientele base. Hand-crafted Tiffany lamps featuring stained glass segments would become one of the defining features of Art Nouveau, to the point that in America, the Art Nouveau style was often referred to as the Tiffany style.
Characteristics of Nouveau Style
To understand the principles of Art Nouveau and be able to emulate them in your own home, you first need to get to grips with some of the designers who helped to shape this style, which we have explored above.
It was the creations of these designers that really defined what it meant to be Art Nouveau, and their prints and patterns have had a lasting effect on home decor. Some of the key elements or pieces that you should incorporate into an Art Nouveau space include:
Tiffany style lamps
Few people have the funds to invest in a genuine Tiffany lamp, which would cost at least $20,000, however you can get a similar look on a much smaller budget if you're happy to make do with reproduction lamps. There are several companies who produce reproduction Tiffany lamps in the same designs as original Tiffany lamps, for example the famous Dragonfly design.
Many reproduction companies use the same materials and methods that were used to create the original Tiffany lamps, but at a significantly lower cost of around $200 to $300. If this is still more than you want to spend on a lamp, you can pick up stained glass lamps in a similar style to Tiffany lamps for around $60, though you can expect these to be crafted to a lower quality than the reproduction lamps.
Tiffany lamps are a key part of Art Nouveau style, so they should be included in any room where you want to achieve this look. Choose a Tiffany style lamp in a color that complements your overall color scheme, and position it in a place where it is able to be appreciated.
Intricate botanical prints
The intricately patterned prints created by William Morris were typically inspired by plants and nature and used to create textiles and other decorative surfaces. If you want to create an Art Nouveau-inspired look in your home, then select some intricate prints in the style of William Morris to use around the room.
For example, opt for curtains in a complex botanical pattern or choose wallpaper in a print inspired by William Morris. You can also buy William Morris reproduction artwork prints, which can be framed and displayed on the wall for an authentic Art Nouveau look. If you want to create a more subtle hint of Art Nouveau, choose nature-themed prints for smaller objects in the home.
You could buy patterned cushion covers to set on the sofa or a floral printed vase for the coffee table. In a small room such as a bathroom, buy William Morris printed postcards and frame these to display in a row along the wall.
Earthy colors
Art Nouveau styles drew from nature and the natural world, which meant that rich, earthy tones were the colors of choice. To recreate an Art Nouveau-inspired interior space, the colors you use will be key. Warm colors such as rich oranges and rusty reds will work well alongside deep, cool shades like forest green and navy blue.
Neutral colors can also work well in an Art Nouveau-themed room, but avoid any stark choices like bright white and instead opt for more creamy or beige tones.
How to Create Art Nouveau-Influenced Decor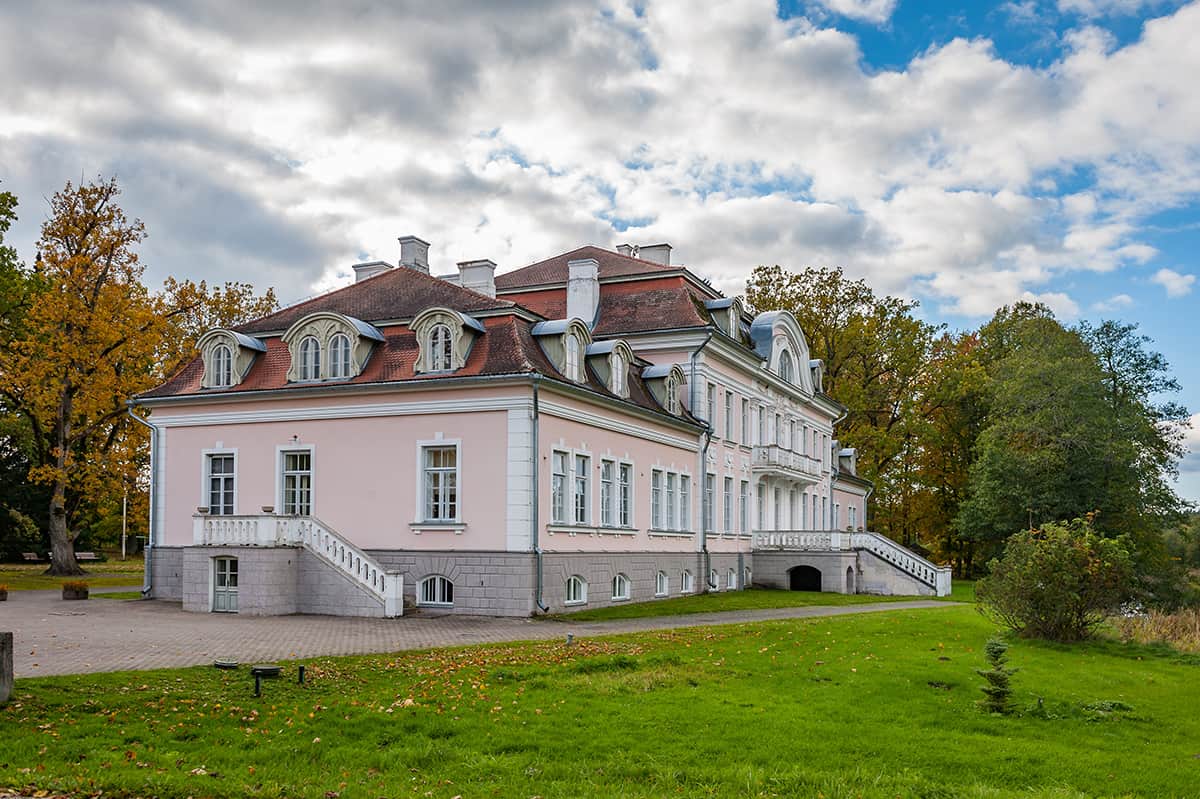 Stems and vines
Art Nouveau designers encouraged strong links between nature and their work, and one of the key motifs used at the time was the stems and vines of plants. If you're trying to incorporate some Art Nouveau elements into your decor, look out for any pieces that have stems and vines at the center of their design.
You may be able to find ceramic ware with vine patterns painted onto the sides, or you may find wallpaper in a print that focuses on the stems of flowers. When paired with other elements of Art Nouveau-inspired designs, these types of pieces will create a modern take on a classic look.
Geometric lines
Alongside botanical-themed patterns and prints, geometric lines were also pivotal to the designs used in the Art Nouveau movement. Fortunately, geometric patterns are not restricted to just the Art Nouveau period, so it's really easy to find these types of prints in any home decor store today.
Look for a tablecloth with a geometric print to add a touch of Art Nouveau to your dining room, or opt for a geometric patterned rug in your living room. Smaller objects with geometric lines can also make for a more subtle hint towards an Art Nouveau theme, such as plant pots with geometric lines painted on the outside or towels with geometric stitching to hang in the bathroom.
Stained glass
Stained glass in many forms was a key look in the Art Nouveau style. It is most commonly associated with glass Tiffany lamps, but stained glass windows and other decorative features were also popular at this time. You can recreate an Art Nouveau style by working in stained glass elements in your home design.
Consider a stained glass window in your front door or a stained glass suncatcher panel hanging at a window. Stained glass lamps can also be incorporated into an Art Nouveau-themed space to great effect.