As Benjamin Moore's 'Color of the Year.' in 2021, Aegean teal is much loved in many home interior and exterior projects. Learn all about Aegean teal color in this article.
What Color is Aegean Teal?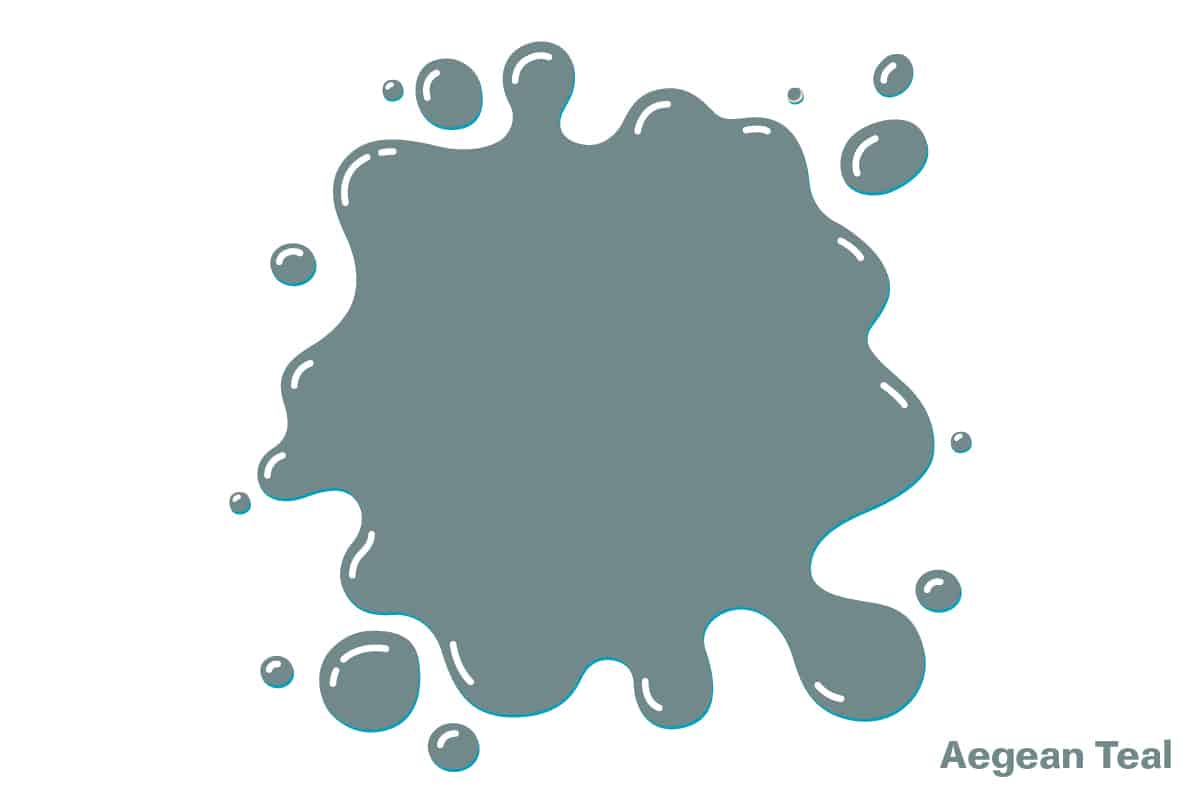 Aegean teal is a paint color produced by Benjamin Moore, one of the biggest and most influential paint manufacturers in North America.
This color is a dusky shade of blue-green with gray undertones, and it was announced in 2021 as Benjamin Moore's 'Color of the Year.'
It is a color that has gone from strength to strength and, in 2022, is now the bestselling paint color from the entire Benjamin Moore range.
Qualities of Aegean Teal
The reason this paint color is so popular is in part because it is made up of two of the most loved paint colors for the home; blue and green.
Both of these colors are on the cooler side of the spectrum, and the touch of gray gives Aegean teal a modern feel. Blue and green are colors that promote restfulness, relaxation, and reflection, so it makes sense that this color has become such a phenomenon in the post-lockdown world where people are adjusting to a 'new normal.'
The tone of this shade is earthy, so it creates a space that feels quite muted and neutral, despite being quite an interesting color that is far from bland. The UK Director of Benjamin Moore, Helen Shaw, says of the color, "Aegean teal is a balanced and soothing hue, softened with a touch of gray to create spaces with a casual elegance."
Andrea Magno, the Director of Color Marketing & Development for Benjamin Moore, recognizes the importance of Aegean teal in helping people connect with their homes at a time when life has been unpredictable and uncertain for all of us.
She says, "Amid uncertainty, people yearn for stability. The colors we surround ourselves with can have a powerful impact on our emotions and wellbeing."
Aegean Teal 2136-40 and the corresponding Color Trends 2021 palette express a welcoming, lived-in quality that celebrates the connections and real moments that take place within the home."
Using Aegean Teal in Home Decor
Paint cabinetry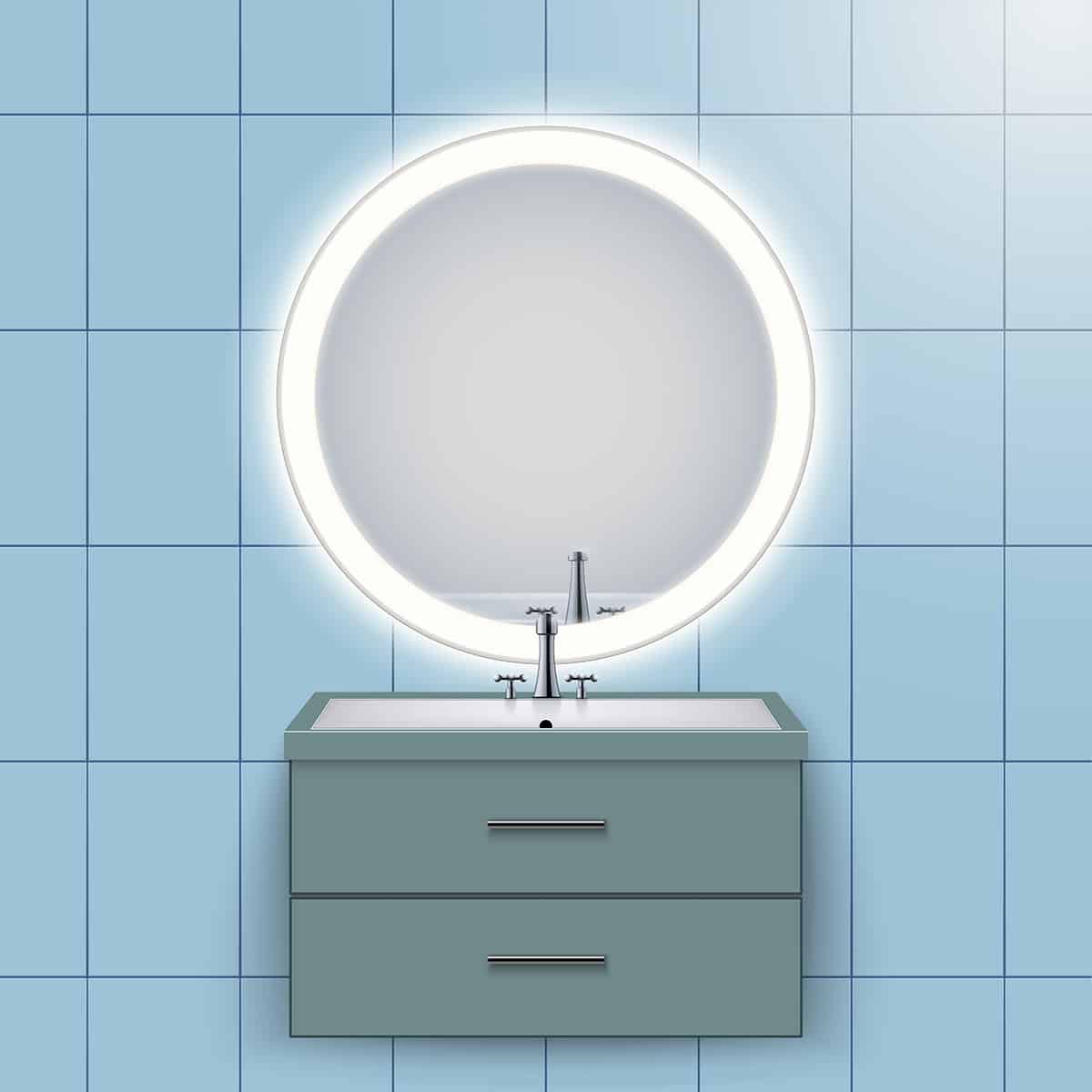 Aegean teal is a color that cries out to be painted onto cabinetry. It has an earthy feel that means it won't look overbearing on cabinets and a soothing appeal that breathes calm into any room it is used in.
In a kitchen, use Aegean teal to paint cabinets and opt for gray marble countertops and a pure white tiles backsplash for a space that feels classic and effortlessly elegant.
This is a color that will also look stunning on bathroom cabinets, creating a look that is partially traditional due to the fact that blue colors are broadly associated with bathroom decor while also creating a modern look because of the cool and casual tones in Aegean blue.
In a bedroom with blush pink walls, paint closet doors in Aegean teal for a soft and subtle contrast that feels playful and innocent.
Soothing small space
Aegean teal is a mid-tone color that is neither light nor dark. It is quite heavily saturated yet isn't bold or bright. The fact that it has a medium shade means that it can read as overbearing when used on all of the walls in a room; however, the exception to this is using it in a small space.
When Aegean teal is used as a paint color on the walls in a small room such as a laundry room or a bathroom, it offers a gentle, soothing atmosphere.
By using the color in a small space, you only get a small dose of the paint yet are entirely surrounded by it, so the impact is strong but not harsh. Pair it with neutral tones to help create a sense of balance, as a bold contrast could be too intense in a small space.
In a laundry room, paint the walls in Aegean teal and opt for dark gray floor tiles and white cabinets and countertops. This will create an open and airy space that feels clean and fresh.
In a bathroom, paint the walls in Aegean teal and select sage green towels and accessories for a harmonious look.
First impressions
Aegean teal is a color that combines a soothing vibe with a refreshing feel. It offers understated elegance and appeals as an instant modern classic.
The earthy tone of this paint color means that it provides a sense of calm and neutrality while still holding its own personality. All of these things make this color the ideal choice of paint for a front door.
A front door should signal to visitors the kind of feel they can expect inside a home and help to define the overall style of the property. If you are going for a look that comes across as classically contemporary, with a gentle and welcoming vibe, then Aegean teal will work perfectly.
Since it isn't a bold color, you can be sure this front door color won't cause offense in your neighborhood, and it will be a relaxing and leveling door color to arrive home to.
Accent wall
If you are looking for a way to incorporate Aegean teal into a room without painting the whole space, then consider using it as an accent wall or feature wall.
This works best when the remaining walls are painted in a neutral shade, such as cream, dove gray, or off-white. This is a color scheme that will be great for a common space in the home, such as a casual living room or a chilled-out dining room, but it can also make for a relaxing vibe in a bedroom where you are inspired to unwind.
Upcycle furniture
Unleashing a new lease of life on old furniture by painting it is something that never fails to impress. Use Aegean teal to completely renovate a dining table for a quirky look alongside red-painted dining chairs, or paint a hallway bench in Aegean teal to brighten up an entryway and provide an appealing space for sitting and taking off your shoes.
Gently sand down the edges of painted furniture to induce an aged, farmhouse look.