Curtains are an essential window treatment that add a finishing touch to a room's decor. With the right combination of patterns, textures and of course hanging panels, you can influence the overall look of your living space. The way drapes are hung is often overlooked by homeowners, but it can affect the room's overall feel. Here we will explain all the different ways you can hang your curtains or drapes.
Curtains are typically hung on either tracks or poles:
Curtain Tracks System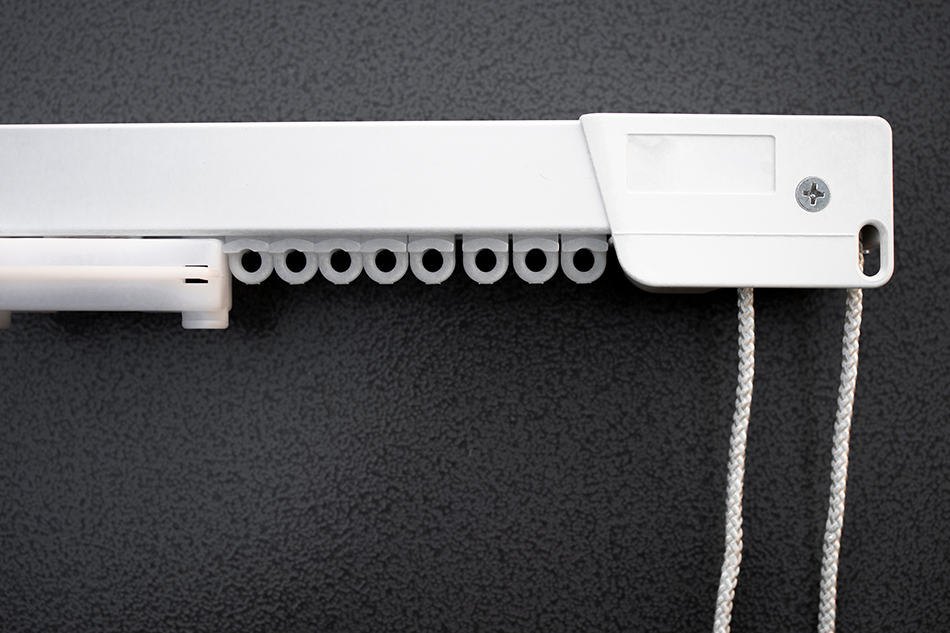 Curtain tracks are an elegant way to hang draperies as you don't see the tracks at all. These tracks usually come in double or even triple layers so you can hang the heaviest curtains from them. The smooth and efficient operation of curtain track systems make them a very popular hanging option. The tracks are especially perfect for curved bay windows. Curtain brackets are then needed to hold the fabric in place and this option will allow you to draw the curtains all the way round.
Curtain Pole or Rod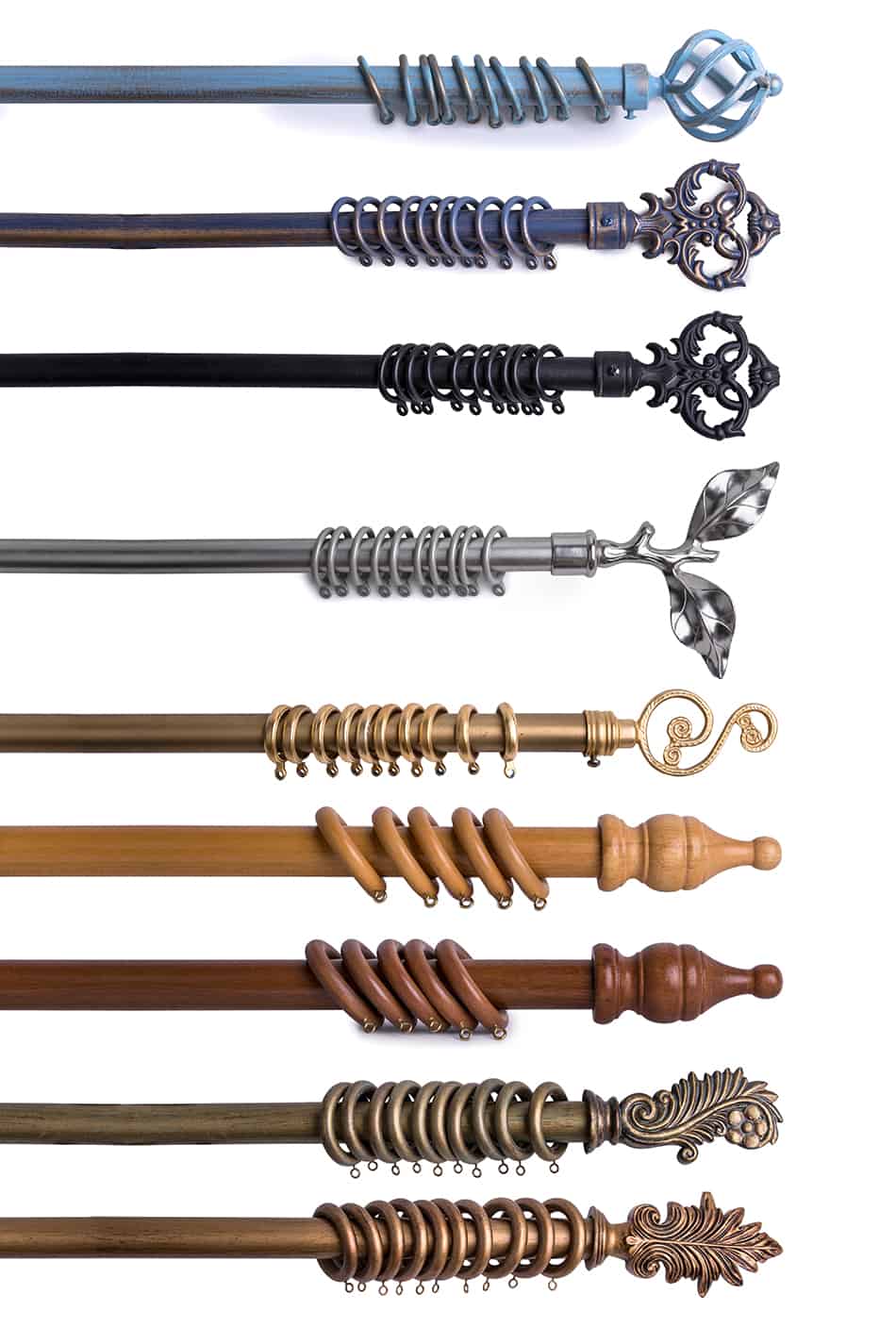 A curtain rod is always visible from the top of the curtain, unless you cover it with a valance. These poles or rods come in different sizes, shapes and designs, with most of them constructed from metal or wood. Rods are typically capped at each end with a decorative stopper or finial affixed to the rod's ends. The purpose of the decorative finial is to prevent the curtain from slipping off the rod. When measuring for a curtain pole, always allow an extra 10% of pole on each side as heavier curtains will require a little more space.
To hang your curtain from a rod or track, consider the following heading styles:
10 Functional Curtain Headings
1. Hidden Tabs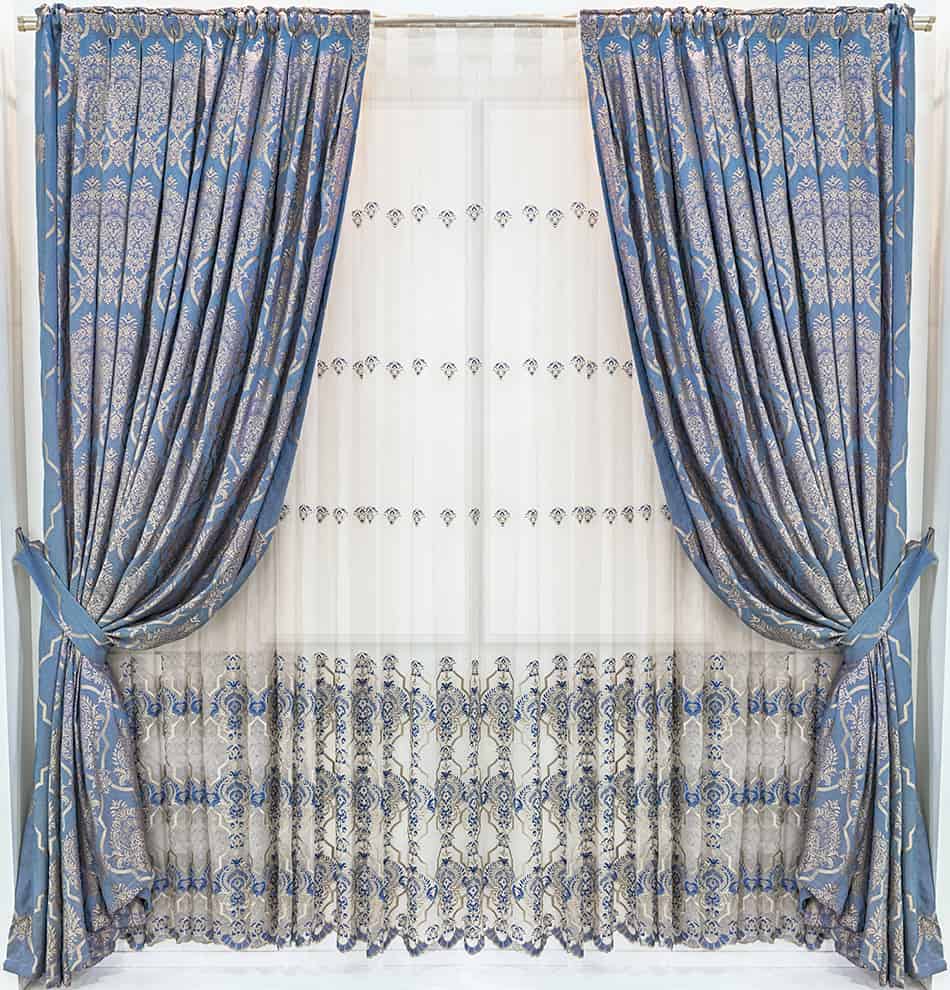 Hidden tab panels are a simple way to hang your curtains as they provide a pleated look. Hidden tabs feature a series of flat loops or tabs that are sewn along the back of the curtain panel over the pole. These hidden tabs make the drapery look as though it is floating on the pole. The pleated appearance of hidden tabs is ideal for those who are looking to bypass curtain hanging hardware. Since the tabs are spaced apart, you'll get an even pleating, unlike with a rod pocket. Hidden tabs are perfect for decorative curtains that don't require opening and closing often. This is because the curtain's fabric touches the rod directly, thus making it more difficult to move.
2. Rod Pockets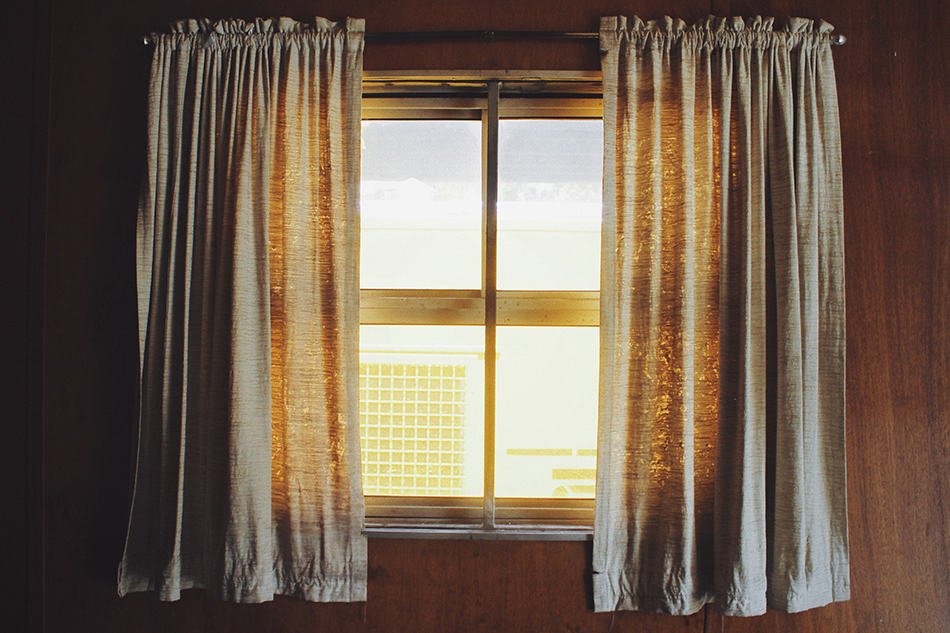 Rod pockets are the most classic way to hang curtains in any room. These pockets consist of a casing sewn on the back of the drapery panel at the top in order to allow the rod to remain concealed underneath the curtain. Rod pockets allow the curtain fabric to easily turn back on itself and create a pocket through which the rod can fit into. This allows the top of the curtain to gather slightly. With rod pockets, you'll need to consider how often you want to open and close your curtains. If you'll be using your drapes a lot, you may want to consider another option as rod pockets are a little awkward to adjust. Ring clips or pins are a better alternative for heavy-use curtains.
3. Curtain Rings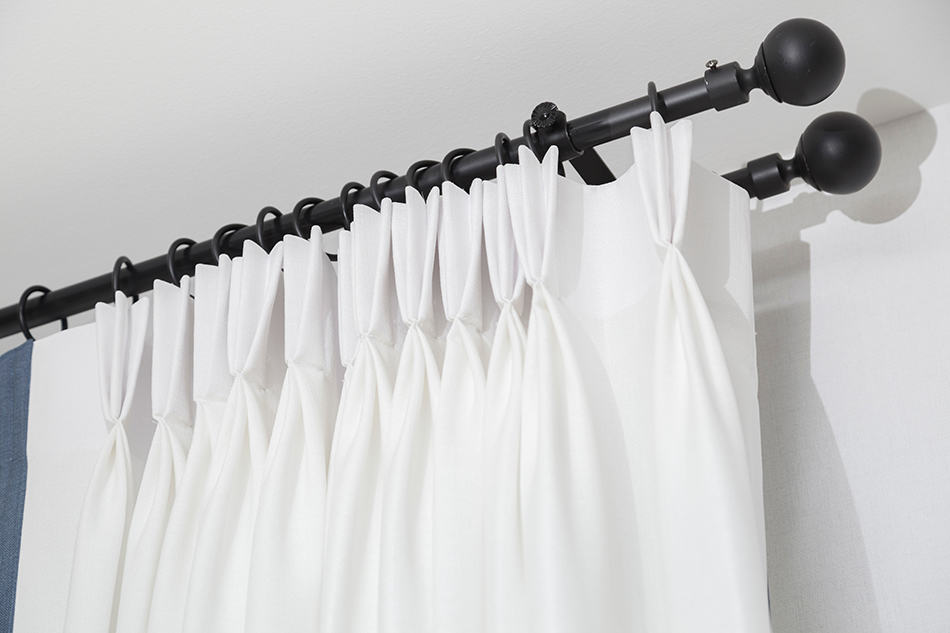 Curtain rings are another popular choice for hanging drapes. Using small hooks, you can attach your curtains to those rings before slipping them onto the rod. Curtain rings are a durable and practical solution as they allow the drapes to be easily removed and replaced. They come in different sizes and are often made from metal, plastic or wood.
4. Hanging Pins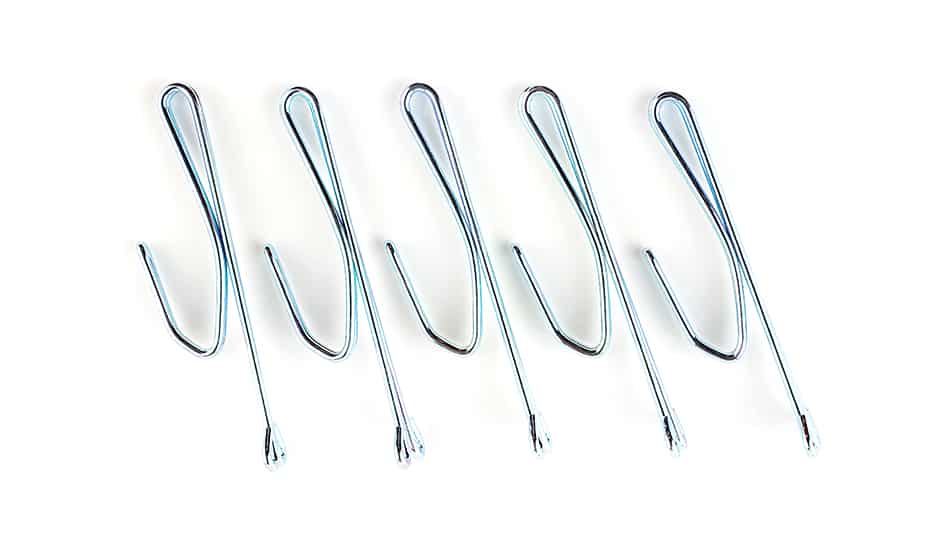 Hanging pins are a super elegant way of creating a tailored look thanks to the plastic thread that creates loops on the curtain panel's back. With a hanging pin, you can loop it through the plastic thread before attaching onto the ring. Hanging pins create a polished look from the front of the curtain, and they allow you to move the drapes smoothly over the rod.
5. Ring Clips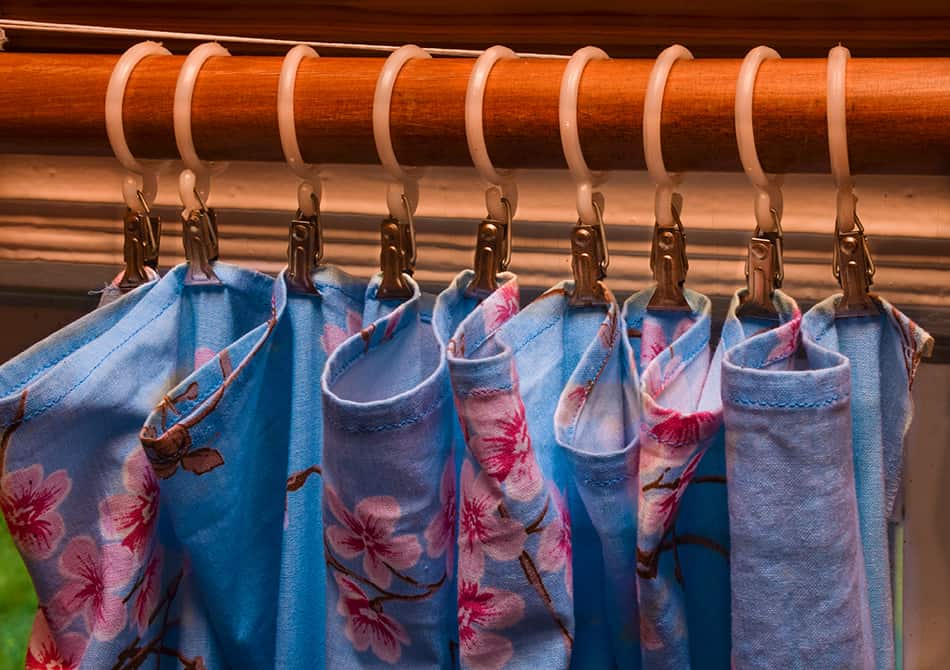 Ring clips are highly popular in both traditional and modern homes. To hang your drapery, simply clip the rings to the top edge of the curtain panel so the rings can slide over the pole. You can hang any type of curtain panel from ring clips as all you need to do is clip the rings to the panel. These are especially perfect for those who want a little more length as the ring clips give an extra 2 inches with the fabric hanging just below the curtain pole. What we particularly love about ring clips is how easy they move, which means you can open and close your curtain panel daily without much effort.
6. Pencil Pleat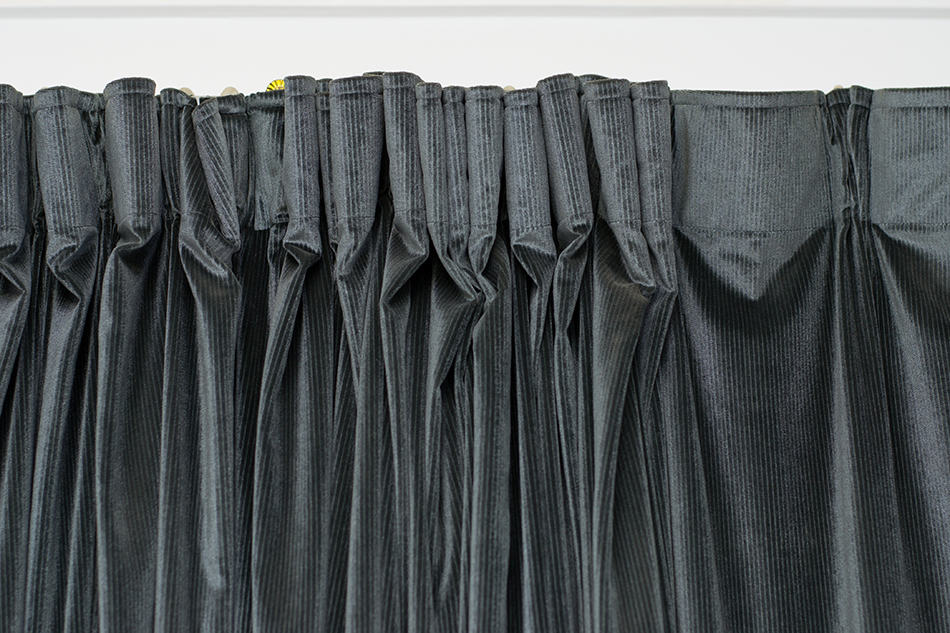 Pencil pleats gather and bunch the top of the curtain together. These elegant and contemporary heading styles consist of long and tight folds at the top of the drapery. The neat and consistent folds resemble the size of a pencil, hence the name. You can hang your curtains using drapery pins attached to the back of the drape where the pins are out of sight. They can then be hooked onto a pole system.
7. Tie-Top Panels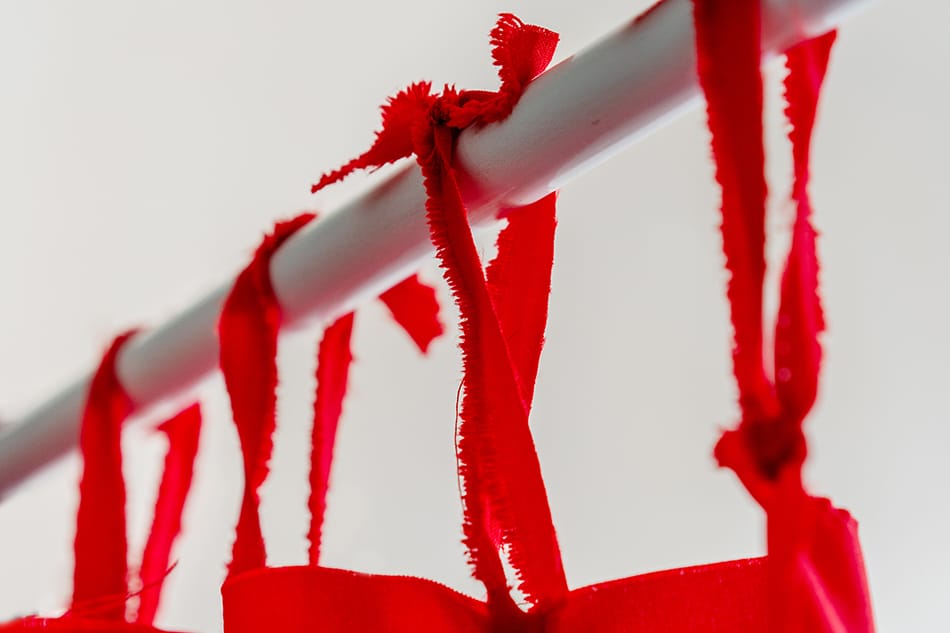 When ribbons are tied to the top of the curtain poles and form small bows, they are referred to as tie-top panels. This very informal and rustic style of hanging curtains works well with lightweight fabrics. Tie-top panels look romantic and can be directly tied to the curtain pole or rod. This pretty look will work in any room to create a casual and welcoming feel.
8. Goblet Pleat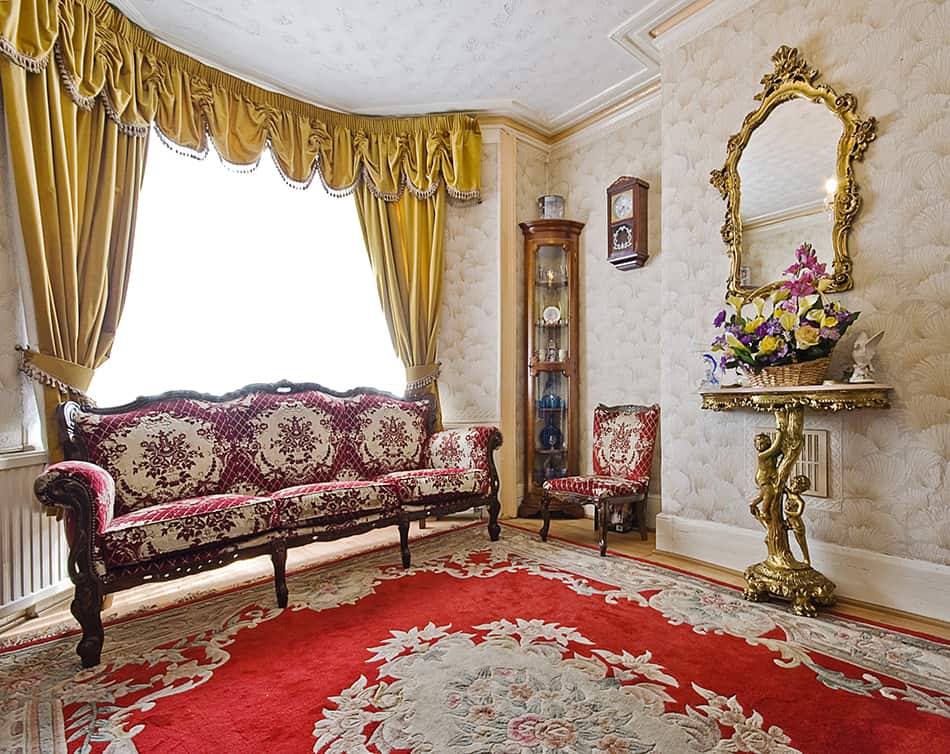 For a more formal and traditional curtain hanging style, consider goblet pleats. These types of pleats look beautiful in Georgian and Victorian homes as shown in our example. Goblet pleats feature a detailed heading style that looks identical to pinch pleated drapes. These pleats are tucked and folded, with an open design at the top of the curtain. The pleats have a cylindrical cuff that looks more like a wine glass. The main goblet pleat is shaped in interlining patterns and is mostly seen in grand homes with high ceilings.
9. Pinch Pleat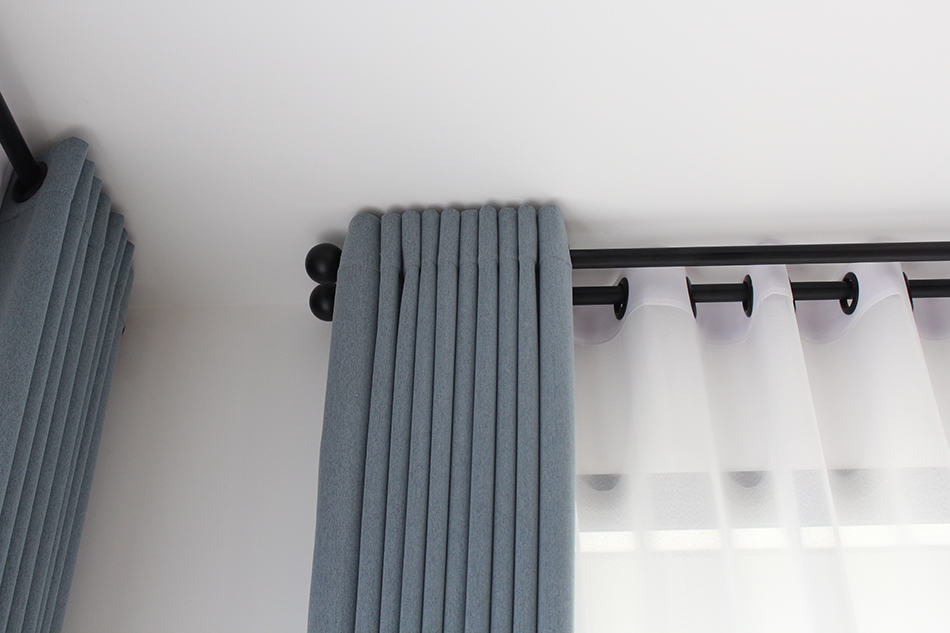 Pinch pleats are a series of 3 pleats that sit at the top of the drape. These pleats are kept together by means of fan-shaped stitches. If you want a simple style of hanging your curtains, the pinch pleat is a versatile option as it can be hung on either poles or tracks.
10. Gathered Pleat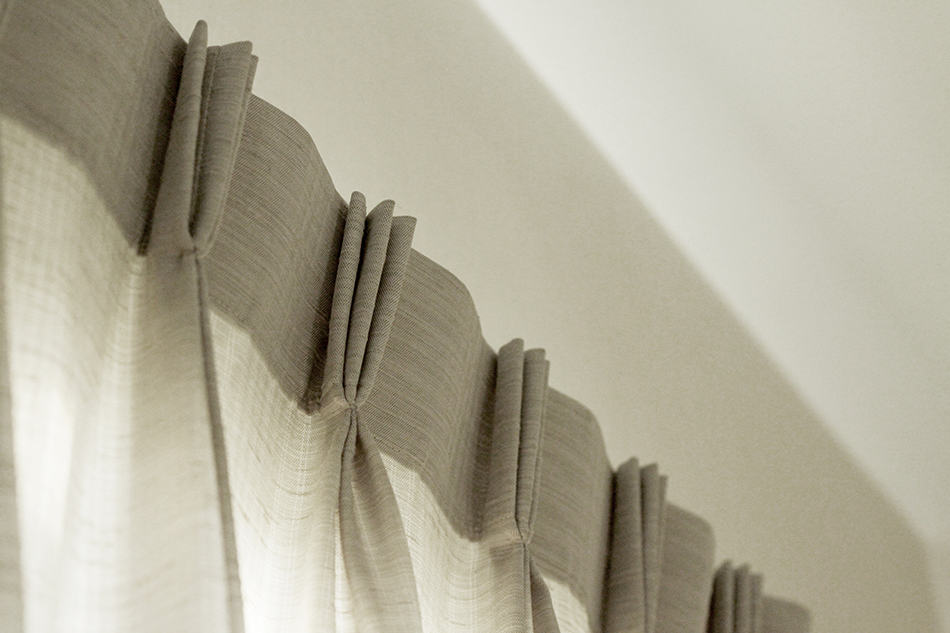 The last pleated style is a cross between a pencil pleat and pinch pleat. Gathered pleats are created by sewing a pleating tape at the top edge of the fabric before pulling cords in the tape to create the desired gathering.
Now that you have a better understanding of all the different ways you can hang and style your curtains, you should consider the following before choosing your hanging panel:
– If you're going to be opening and closing your curtains on a daily basis, it's best to use hanging pins or ring clips. Since you want to control the amount of sunlight that enters into the room, your curtains should effortlessly slide along the rod or pole. If you hang your curtains by rod pocket or tabs, it will be more difficult to slide them back and forth. However, if you only want to add a layer to your living space, then any of the above hanging options will work.
– Before you buy your curtain hanging tools, make sure the weight of your curtain can handle the clips or pins. A velvet drape, for example, won't get the support it needs from ring clips. Opt for rod pockets as they will be able to adequately hold the weight of the curtain without pulling the fabric.
– The curtain length is another important factor. Ideally, you'll want your drapes to slightly reach the floor. Hanging them from rod pockets or tabs will raise the upper part of the fabric. In this case, hang your drapes with clips just below the rod.
– The decorative element of your hanging curtain is another huge consideration. After all, you want your curtain's style and the way it hangs to complement the look and feel of your room. For an informal vibe in the bedroom, for example, consider tie-top panels. Conversely, if you want a more formal atmosphere, then go for rod pocket or tab style for a traditional look. With a rod pocket or tab, the vertical folds of your curtain will create an eye-pleasing effect. And lastly, for a relaxed and lived-in feel, attach your curtains by ring clips. These clips loosely slide back and forth, thus creating a less uniform curtain.