Pillows are essential to ensure good quality sleep. There is nothing more comforting than the thought of being able to relax and sleep on a comfortable bed and lay your head on a nice pillow after a long day at work.
There are many different types of pillows and pillowcases available in the market today. It is very important to choose the right kind of pillow to suit your needs. Prices of pillows vary largely depending on the kind of filling and how much is put in there. Some pillows can cost lower than $10, while others can cost as much as $100. Price is not everything, though.
The most important thing is finding what gives you the right kind of support and comfort in terms of sleep. After all, a good night's rest is worth all the effort and money.
Comfort in sleep is subjective. Therefore, what you find comfortable may not be the same with your partner or your children. It is often best to get to know and try out different kinds of pillows before you settle to buy what suits your needs.
If you are wondering which kind of pillow is best for you, have a look at our list of different pillow types along with their descriptions, pros, and cons.
Feather Pillow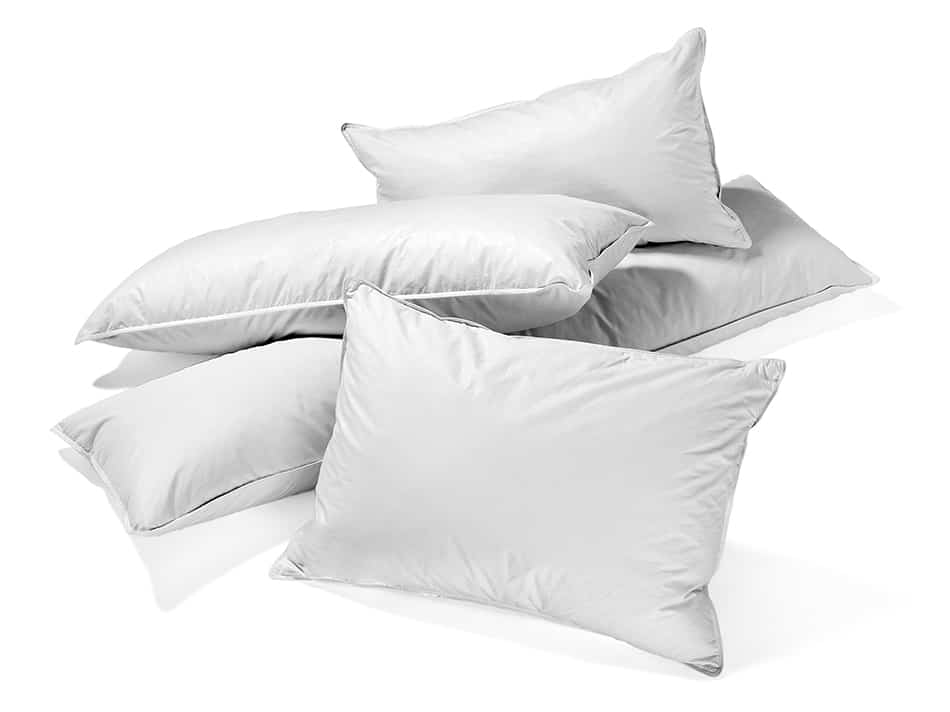 Everybody wants to curl up in a cozy bed and sink into a sumptuously padded pillow. Feather pillows are made from feathers of geese and ducks. Usually, these feathers come from the wings and backs of these birds. These pillows are an ideal addition to your bedding set.
They are often stuffed with great-quality feathers, adding a touch of luxury to your bed set. Feather pillows are designed with cotton covers to help keep the feathers neatly in place. A common thought about feathers is that because of their ability to keep their shape, they can also be considered excellent fill for decorative pillows.
One of the disadvantages to consider with the use of feather pillows is the potential of pain because of the nature of the quills, which can literally poke through the pillow.
Down Pillow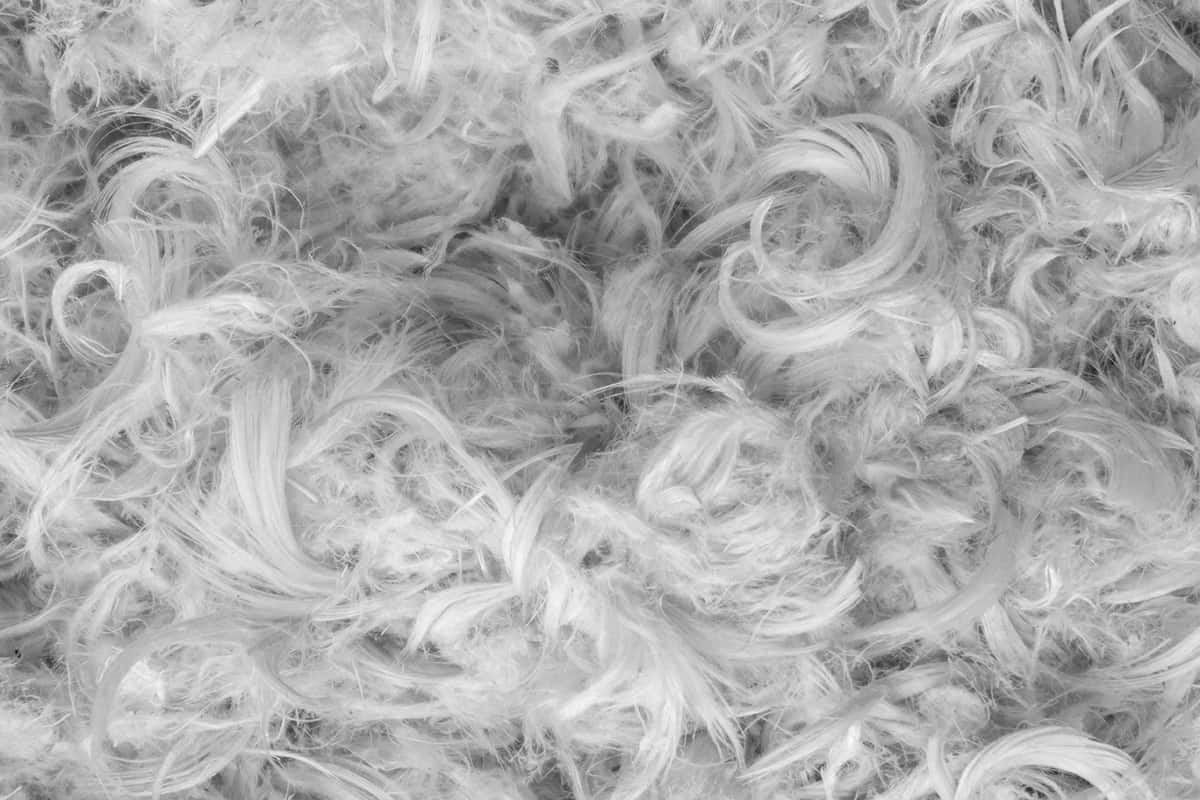 Down pillows are stuffed with a material called down. Down is a soft grouping of fibers from ducks, geese, or swan. These fibers are taken closest to the skin of the bird, primarily from near its chest. Down can sometimes be referred to as the bird's undercoating. This material has insulating qualities due to the soft fibers that fan out of a central point. It has a three-dimensional way that traps in air.
Down looks like fluffy dandelions or a cotton ball. Lying on the surface of down-filled pillows may feel like lying on a bed of cotton candy. Down clusters compress, and depending on how large they are, you might notice some springiness to the surface.
Some of the disadvantages of down pillows include the lack of firmness and they can be quite difficult to clean.
Feather and Down Pillow
This type of pillow is a combination of duck or goose feather and down. Typically, it consists of 15 percent down and 85 percent feather, although the ratio can vary depending on which brand. These pillows are covered in soft cotton to create a light and soft effect. Since these are made from natural materials, they tend to last longer than synthetic materials. Aside from a longer lifespan, these pillows are also soft and moldable.
Like most natural bedding, these pillows require specific professional cleaning. This could be considered a downside because it can be costly.
Buckwheat Pillow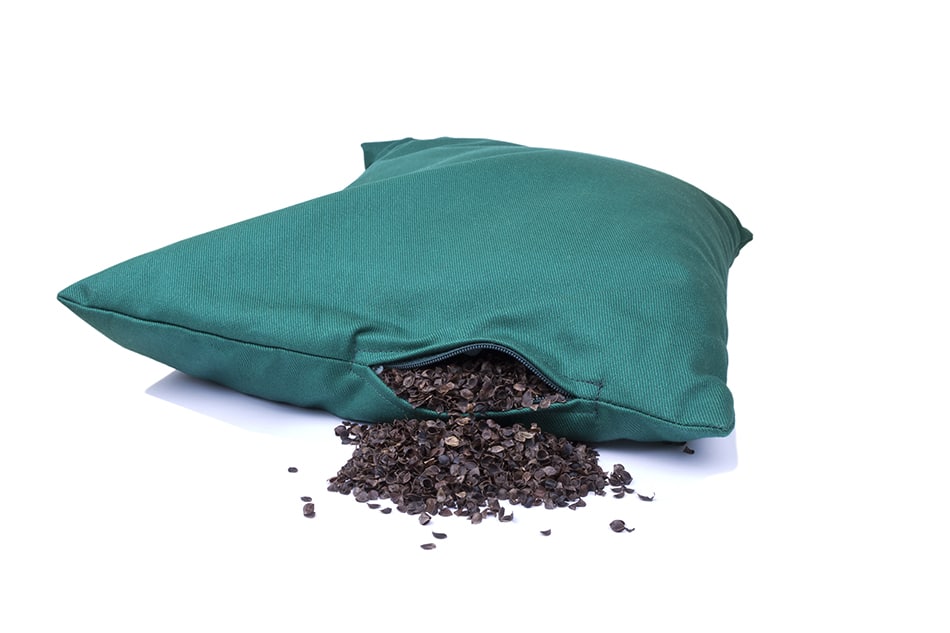 A buckwheat pillow is traditionally from Japan and is otherwise called Sobakawa. Buckwheat pillows are filled with buckwheat hulls. These pillows are springy but provide firm and contoured support for your head and neck.
Buckwheat is a seed-like grain that grows native to Asia. Its seed is actually considered to be a fruit, and it grows inside a husk. Its husk is a shell-like enclosure that protects the seed as it develops. Although the husk is inedible, it serves as a great material for making pillows. Nowadays, buckwheat is grown in many continents because of its health benefits.
There are many known benefits of using buckwheat pillows. However, these benefits can be different from one person to another. Some of its benefits include:
Better sleep– Buckwheat pillows support proper posture and spinal alignment. It provides needed support to different kinds of sleepers. So whether you like to sleep on your back, stomach, or side, this type of pillow can be an answer to your unique needs.
Reduced snoring– Some people snore because of poor sleep posture. Since this pillow improves your sleep posture, this results in reduced snoring.
Muscle support– This pillow supports the neck and the back, therefore lessens the likelihood of muscle pains.
Hypoallergenic and dust mite resistant– The materials used in making these pillows do not attract bugs or insects. They also provide great airflow.
With proper care, buckwheat pillows can last for up to 10 years. However, it is important to check that the pillows have well-sewn seams and have heavy-duty zippers to prevent wear and resist the heft of the hulls.
Although these pillows have numerous health benefits, some people take longer to get used to them as buckwheat hulls have a different texture compared to softer materials like feathers, cotton, and fibers. They also tend to make crunching and rustling noises when laid upon.
Memory Foam Pillow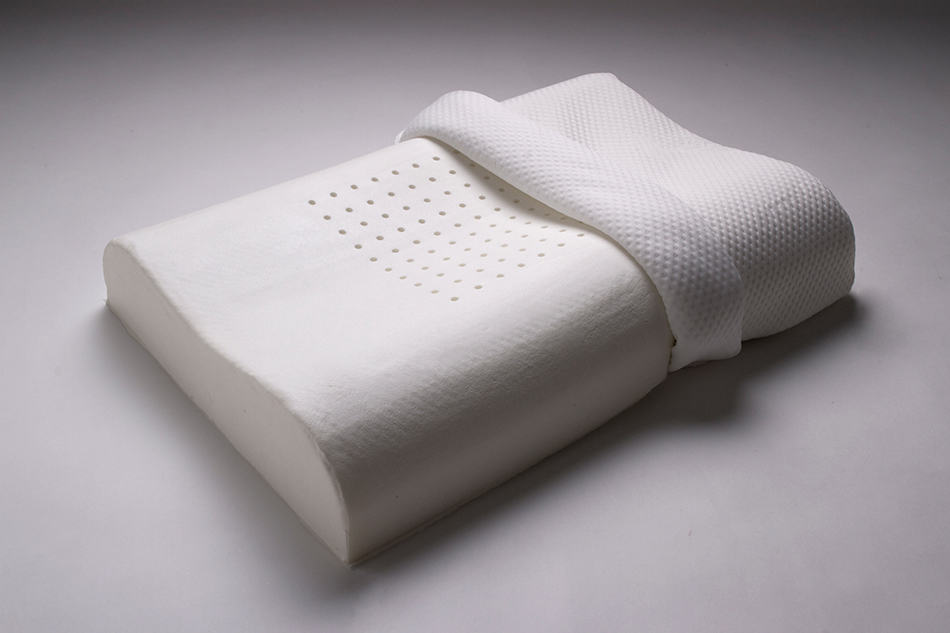 Memory Foam Pillows are made from high-quality viscoelastic foam. It is a type of foam that softens when pressure and heat are applied. Great quality memory foam pillows help your head, neck, and shoulders rest in a comfortable and natural position. These pillows offer personalized support because they mold the shape of your head as you lay on it. They can give superior comfort and relieve pressure on the neck, back, and shoulders.
Some of the benefits of memory foam pillows include:
Great head and neck support– Memory foam molds the shape of your neck and head, giving comfort and support that is right for you.
Cushions pressure points – Memory foam evenly distributes your weight on the pillow, providing a great level of pressure relief.
Neck and spine alignment– This pillow supports the curve of your neck, preventing neck pain.
Offers great relaxation– Free from strain and pressure, you are sure to have a great and relaxing sleep.
Reduces snoring– Memory foam pillows reduce snoring as it keeps your neck raised, clearing your airways, making you breathe more easily.
Memory foam pillows usually last for up to 3 years, especially when given the right care. The only major disadvantage of memory foam pillows is that they are not suitable for very young children.
Wool Pillow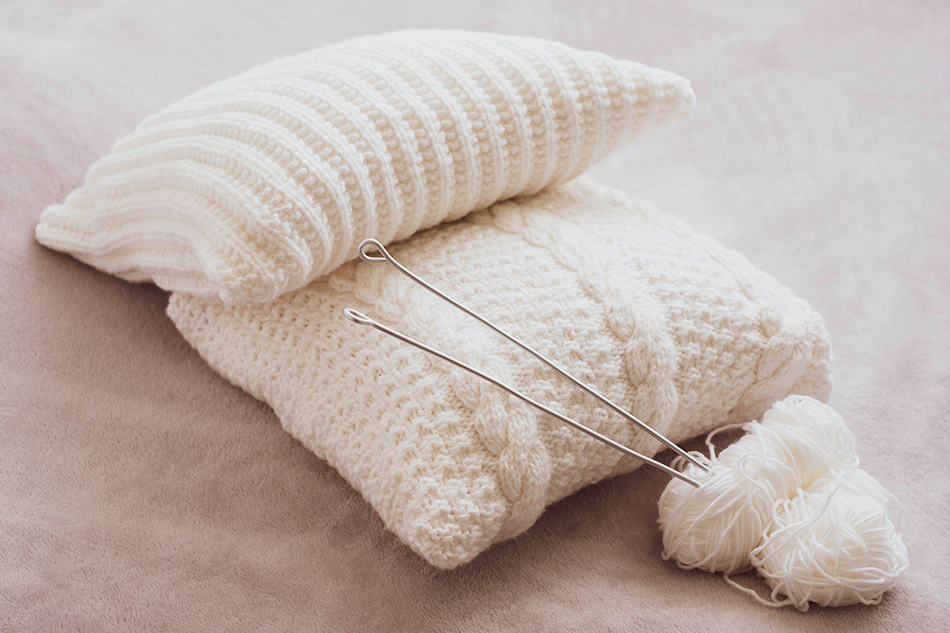 A wool pillow is a type of natural pillow. This type of pillow is environmentally friendly, anti-allergenic, and comfortable. As long as you are not allergic to wool, wool pillows are hypoallergenic and naturally repels dust mites.
Wool is a great insulator. Since sheep's fleece regulates the sheep's temperature, wool pillows help you keep warm during cold months and cool during summer months. Because of this, wool pillows can be a great choice for little children. Since babies and young children cannot regulate their own body temperature, these pillows can really be helpful.
Wool pillows are naturally heavier. This means that they stay where they are put in the bed and do not end up halfway down the bed. These pillows are flatter but offer great support.
Washing wool pillows can be a challenge. Dry cleaning is the ideal option.
Cotton Pillow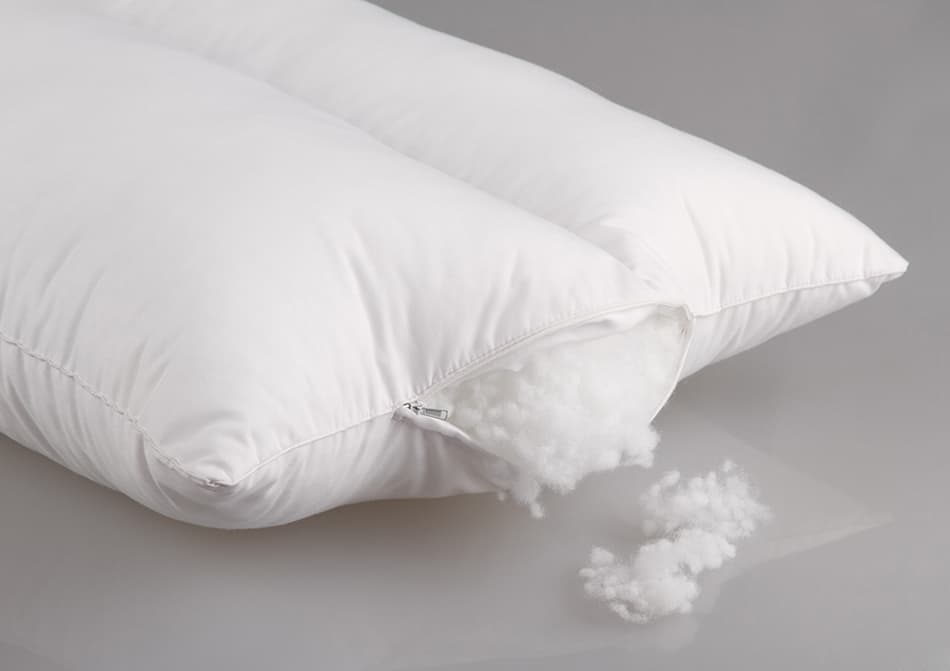 Although not commonly thought of as pillow fillers, cotton creates an excellent and firm feel when used for pillows. Cotton pillows are naturally absorbent, breathable, and hypoallergenic. They are also great in regulating temperature, so you do not have to worry about hot summer nights since you are guaranteed to keep your cool with cotton pillows.
Cotton pillows are easy to care for. They are machine washable up to 40 degrees celsius and can be suitable for tumble drying. This is perfect for those who always want to keep their beddings clean and fresh.
One of the cons of cotton pillows is that over time, they flatten out a bit and get somewhat hard. Also, washing and drying may change the feel of the cotton pillow.
Polyester Pillow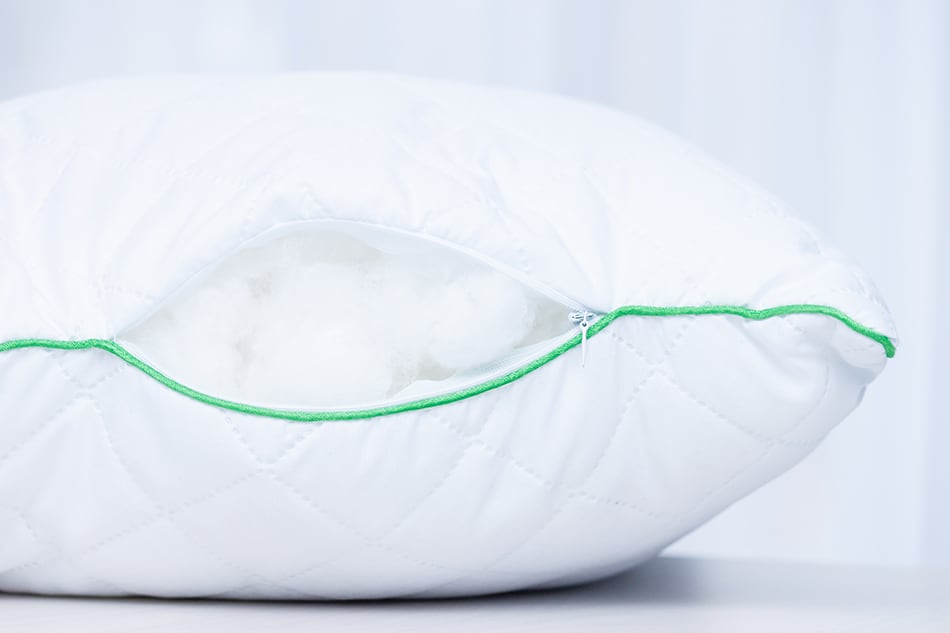 Polyester pillows are perhaps the most common types of pillows sold in stores. They are affordable and easy to replace. These pillows offer plush support for the head and are available in varying firmness. They are easy to wash and dry.
Polyester is a common man-made material, which feels and looks like cotton. This material has grown popular in recent years because they are cheaper to source. However, as with any other pillows, there are advantages and disadvantages to polyester pillows. The most obvious advantage is its affordability and massive availability. However, most polyester pillows are not as durable and typically lose their consistency. Over time, they lose their shape and may cause back pains and neck pains.
Kapok Pillow
Kapok pillows are made from a material called Kapok, also known as ceiba pentandra. It is a flowering, tropical tree native to Mexico. It has a light brown color and has very soft fibers that it is often referred to as silk cotton. Kapok has naturally occurring bitter compounds present in its fibers. For this reason, this material is not attractive to dust mites and other small organisms. Kapok helps your pillow to stay dry, thanks to its special wax coating restraining the absorption of moisture.
All these qualities make Kapok an excellent material for making pillows. The production of kapok pillows may have decreased in the past years because of much cheaper polyester pillows; however, they are slowly making a comeback.
Some of the disadvantages of kapok pillows are extreme flammability, and they can also quickly develop lumps and do not hold their shape for very long.
Latex Pillow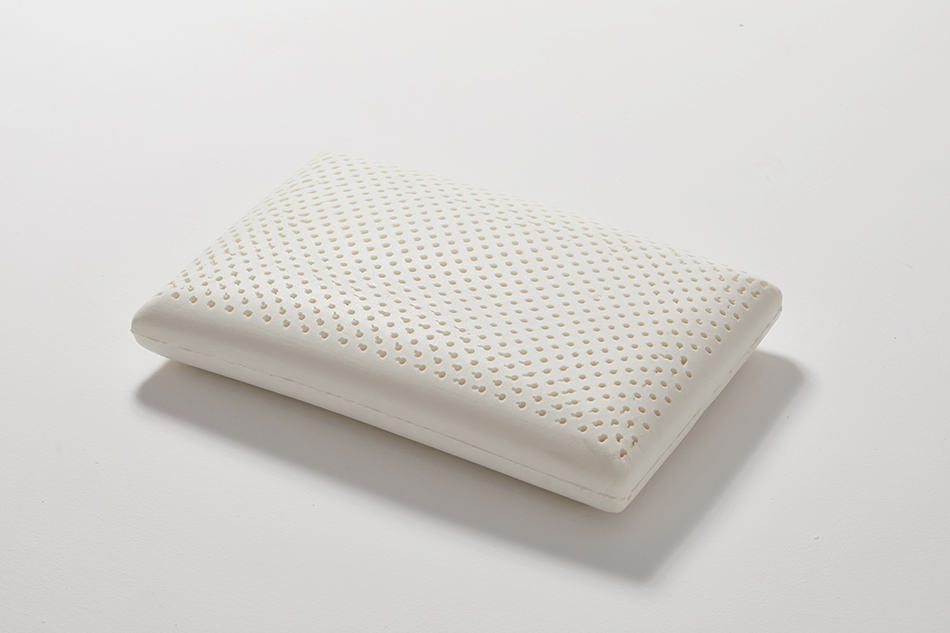 Latex Pillows are slowly growing in popularity because of the great support they offer for your neck while maintaining a soft feel. These pillows are also relatively breathable, helping you stay cool. Latex is naturally resistant to molds, dust mites, bacteria, and other allergens. These pillows are commonly made from shredded latex, which swiftly bounces back when compressed. Thus, they stay fluffy and plump.
Latex pillows work best for back and side sleepers, but not much for stomach sleepers because of their high loft. They can also smell slightly "rubbery," so if you have a sensitive sense of smell, this type of pillow may not be suitable for you.
Gel Pillow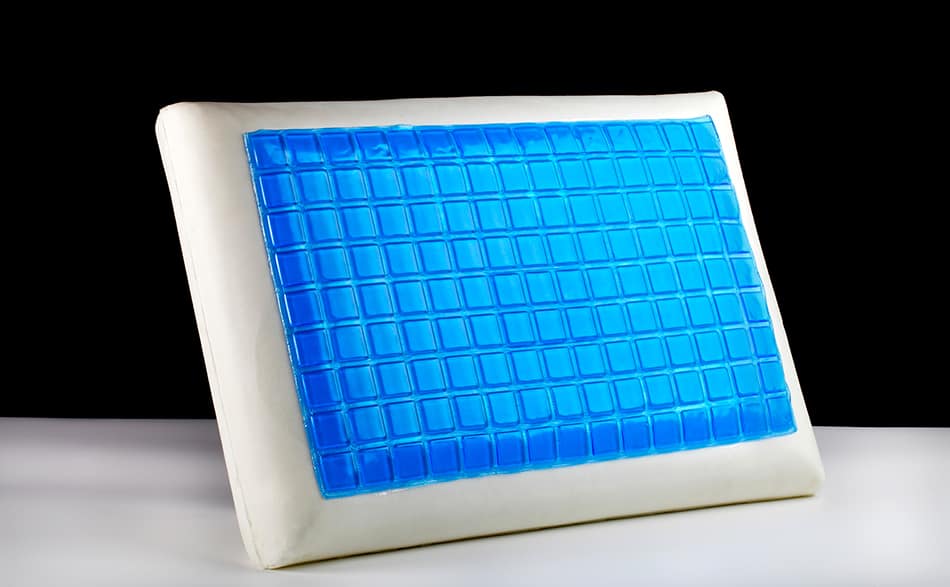 Gel pillows contain a layer of special gel fiber to provide overall comfort. These pillows are perfect for those who are having problems sleeping because of too much heat during the night, which may result in sweaty spells. Gel pillows are available in a number of varieties. Different styles and brands differ in terms of the materials used, contours, and covers.
Gel pillows draw the heat out of your body and disperses it. Thus, giving a cooling effect. These pillows feel cooler to the touched in comparison to other types of pillows.
However, gel pillows may not be suitable for everyone. They may also change shape, clump, and shift over time.
Water Pillow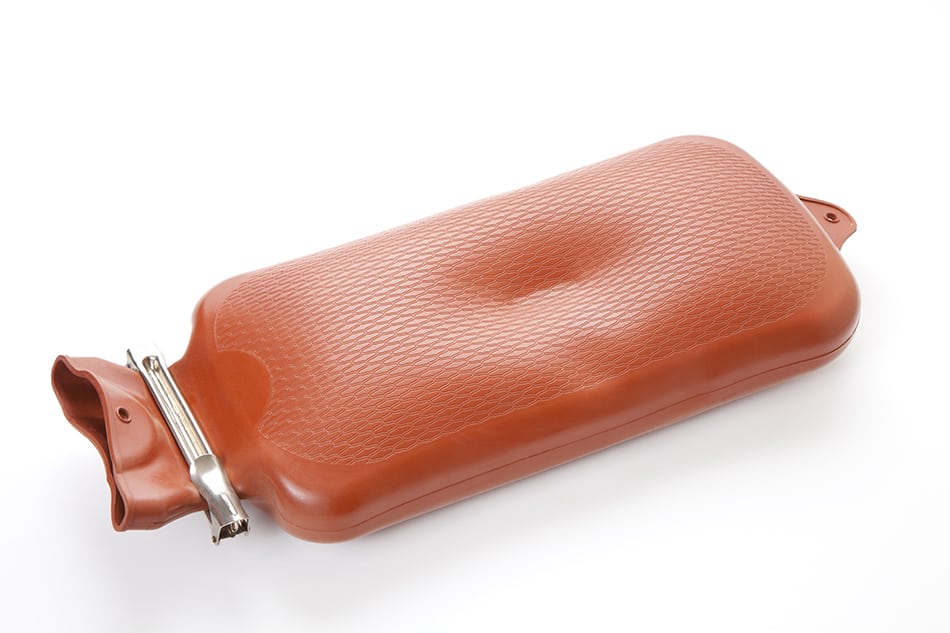 As its name implies, water pillows contain water. Most of these pillows have a plastic reservoir covered with polyester foam. Water pillows are great because they are able to provide unchanging and solid support. One of the water pillow's best features is the high-quality support and comfort it provides. If you fill it properly, it can keep your head properly elevated all through the night. Another huge benefit is its adjustability. With a water pillow, you can adjust it to the right thickness or thinness that suits you best.
One of the cons of this type of pillow is that it is not moldable, so it won't change shape. It can also be heavy and might have potential leaks.