Colors not only reflect light, but they also shape our mood. When it comes to choosing the best bed sheet colors, wouldn't you want a good night's sleep on a bedding that reflects your personal needs, bedroom style, and sleep habits?
Whether you're dealing with sweat marks or pet dander, knowing which color bed sheets are best for hiding stains can come in handy, especially if you want to use your bed cover for many years.
Finding the right bed sheet colors for your bedroom can be a difficult process, as you also need to take your region's climate into account. To make your selection easier, we've outlined everything you need to know the next time you're shopping for bed sheets.
What to Look for in Bed Sheets
Before we delve into the best bed sheet colors, you should also think about the ease of care and material of your bed sheets. Whether you're planning to use your bed cover for a single season or specific times of the month, you'll want your bed sheets to be durable, comfortable, and easy to clean.
While thread count is often the first consideration when shopping for bed sheets, a higher thread count doesn't necessarily mean it's a better quality bedding. Your focus should be on the actual material the sheet is made of. For example, if you're prone to sweating at night, you'll want a sheet material that'll keep you cool.
Most bed sheets are either made of cotton or linen. Cotton sheets are inexpensive and very popular as they last longer, feel softer, and are of high quality. Other less common fabrics include bamboo, flannel, and silk.
Another budget-friendly option is microfiber sheets. Although this material is not as breathable as cotton, it is recommended for cold winter nights.
Bamboo is a breathable choice that's more eco-friendly, but it is usually recommended for summers rather than winters.
How to Match Bed Sheet Colors with Bedroom Style
Since you don't want your bed sheets to look out of place in the bedroom, the style of your room must be taken into consideration. Whether you want your bed to be the centerpiece of color or just want to curate a tranquil and relaxing experience, it is worth investing in monochromatic color schemes for a classic look.
High-quality and durable linen sheets ensure a timeless feel no matter how many times they are washed. For country cottage bedrooms, for example, blue bedding will work well with style.
Your choice of bedroom furnishings will also have an impact on the color of your bedding. If your aim is to go with sharp lines in a contemporary bedroom, opt for flat sheets. Flat sheets will be more in line with the contemporary bedroom's simple design.
In smaller bedrooms, it makes sense to opt for lighter color bed sheets. This is because the bed is usually the largest piece of furniture in a compact bedroom. Lighter hues provide the illusion of vaster space, while darker shades visually shrink the room.
If you like the idea of patterned bedding, pick a lighter color for a less invasive visual impact. Black and white striped bedding, for example, looks lighter and makes the bedroom appear larger.
In larger bedrooms, bold prints add depth to the bed without making the room look smaller.
In traditional bedrooms, solid-colored cotton sheets are the best choice, while in contemporary interiors, you can experiment with texture and color. That said, gray sheets make the perfect choice for a modern bedroom, while rustic rooms can benefit from woven cream cotton sheets.
8 Great Bed Sheet Colors
While your bed sheets will most often be covered by a duvet, their color still matters. Neutral hues are popular as they blend well with any bedroom design, but they are not so effective in hiding dirt. Bolder colors (the darker, the better) can promote relaxation and hide discoloration much better than lighter tones.
To help you decide on the best bed sheet colors, here are our top suggestions:
Black to Hide Blood Stains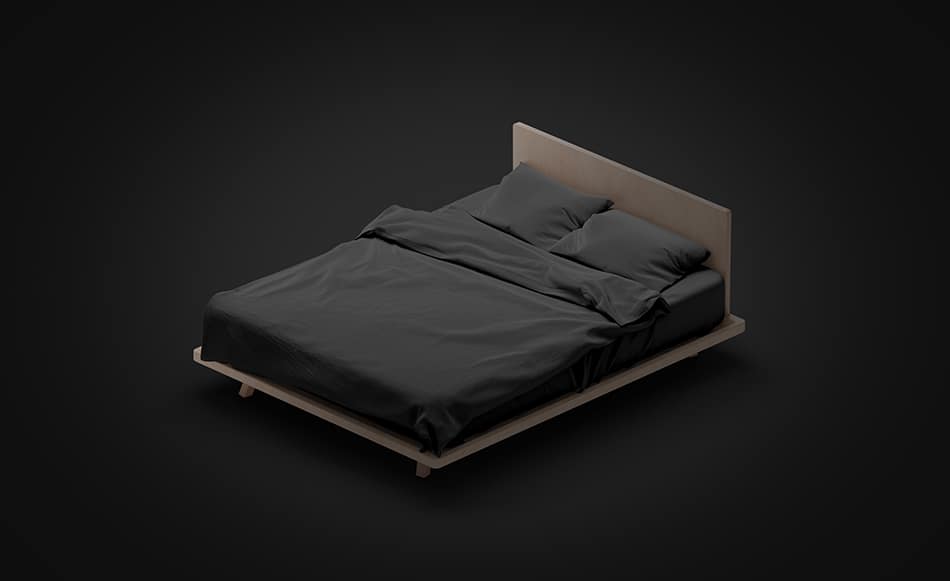 Black sheets may not be the first choice that comes to mind, but they are the best bed sheet color for hiding blood stains.
Since black is the darkest shade, it is highly effective in hiding those period stains that most women are plagued with. What's more, this color works very well in modern bedrooms.
Brown to Hide Dirt and Urine Stains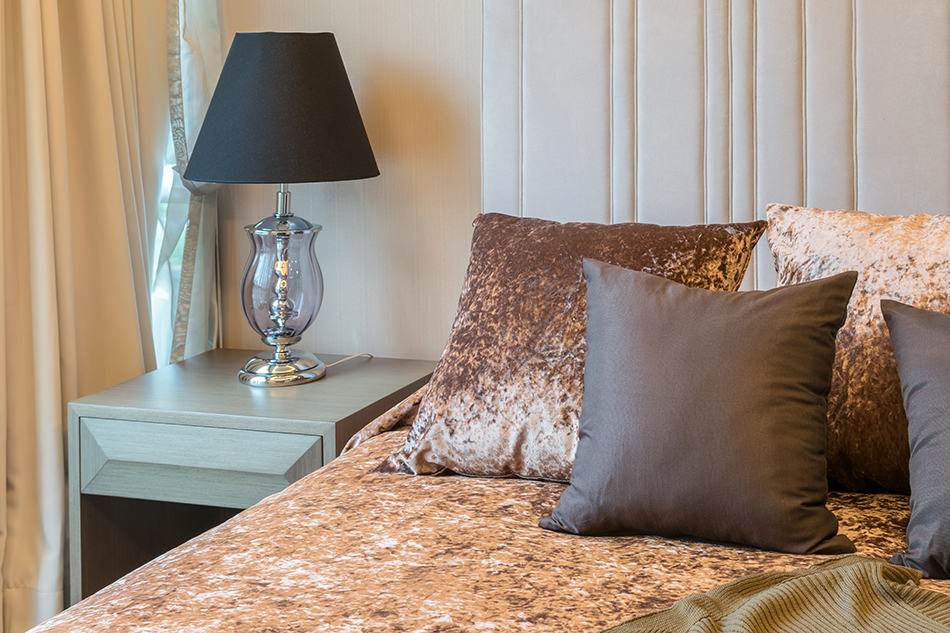 Warm brown bed sheets are the best choice for hiding any type of stain. This color is widely used for children's beds as urine stains are almost invisible on them.
Brown sheets tend to last longer as they are not only an excellent hue to hide dirt and dust, but the added bonus is their effectiveness against pet dander.
Navy Blue to Hide Sweat Stains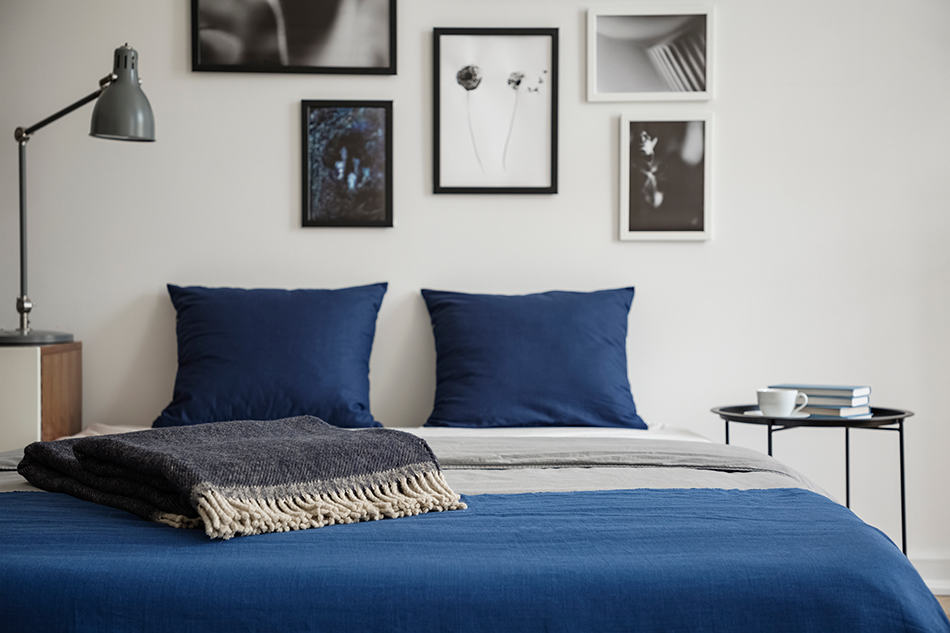 Navy blue is an attractive color option for bed sheets, which hides stains just as well as black. This color is especially ideal for masking sweat stains.
Tip: Dark blue is a heavy color that's not so comfortable for warm summer nights, so it's best to choose lightweight cotton to prevent overheating at night.
White for Easy Maintenance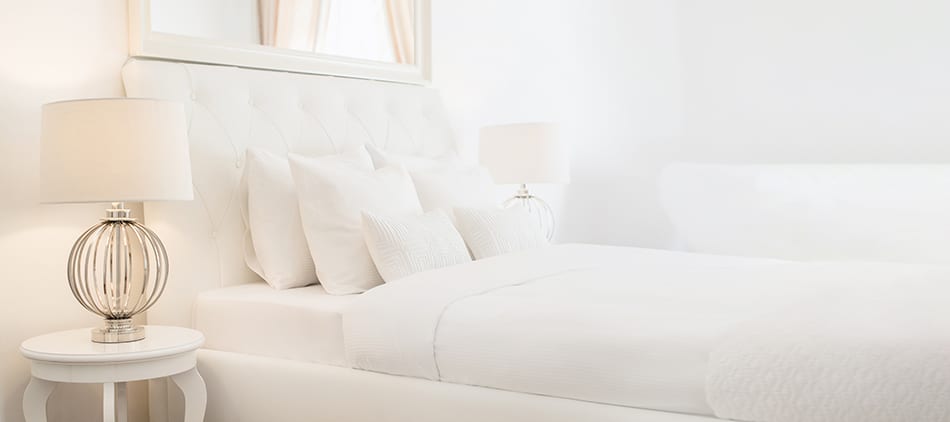 White bed sheets are often avoided as they don't hide yellow or red stains. But the fact of the matter is, white sheets are very easy to clean, hence the reason they are so popular in hotels. White sheets provide a clean and fresh look, with an impression of luxury even though they're rather inexpensive.
Even if your white sheets get stained, you can easily remove them by using a special bleaching agent. White is an elegant color that makes the bedroom pop and feels airier, so it makes sense to opt for this bed sheet color.
White is also the easiest bed sheet color that can never go wrong with a white comforter.
Off-White for Warmth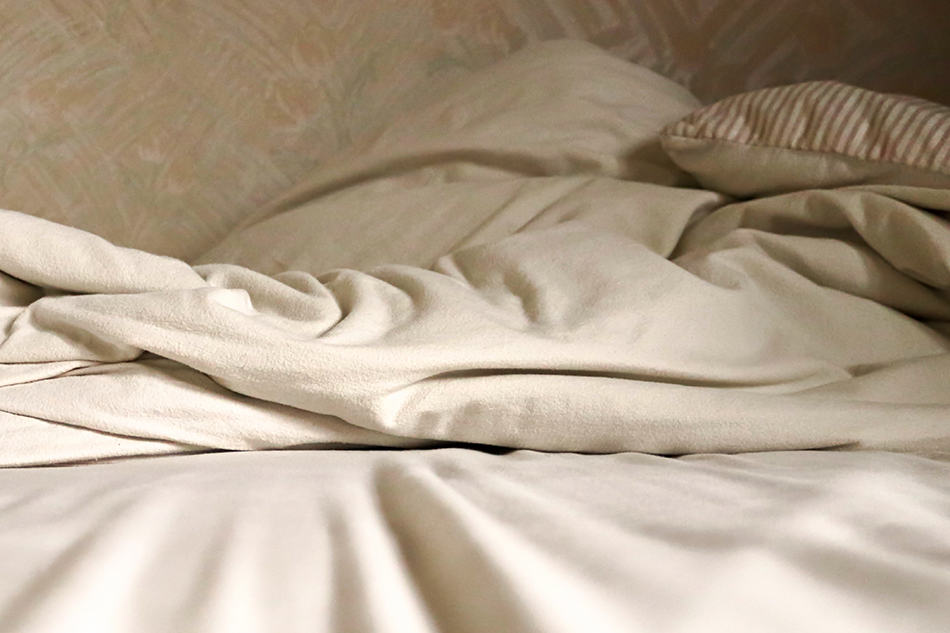 For a more toned-down look, off-white or cream-colored sheets make a better alternative to bright white. Cream-colored sheets look almost like champagne or beige and carry an old-fashioned coziness. This is the perfect color for brightening and warming up the bedroom.
Off-white bed sheets work best in shabby chic, mid-century modern, vintage and rustic style bedrooms. You can pair them up with white bedding or lace pillows to bring out their subtle tone.
And as with any color, there are certain bed sheets that come with a hint of sheen, which creates a silvery finish. This type of bed sheet reflects the light from outside and is ideal for hot summer nights.
Gray for a Modern Look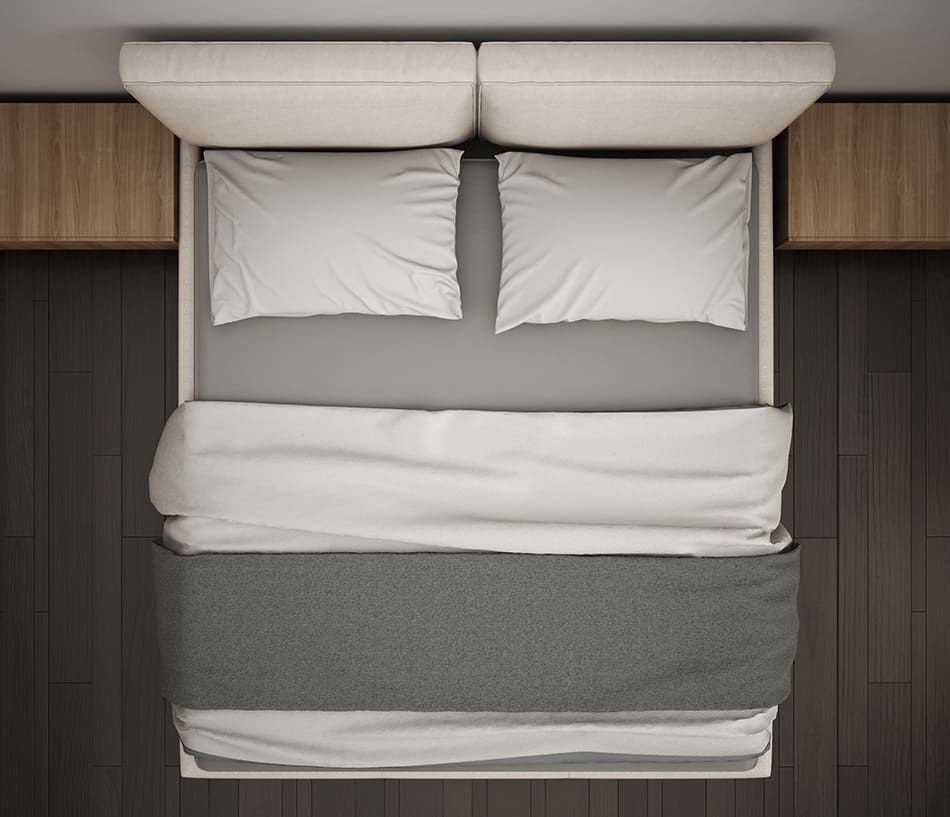 Gray bed sheets are one of the most popular bedding choices for modern bedrooms. One of the great things about gray sheets is that they can easily blend into any interior to give a retro feel.
In fact, most people agree that gray carries more personality than cream or white, so it makes sense to opt for this color. After all, if your main concern is a style rather than cleanability, then gray is the color to go for.
Another plus point to gray sheets is that they can be paired with any color blanket, duvet, or pillow for an ultra-modern look.
Beige for a Casual Feel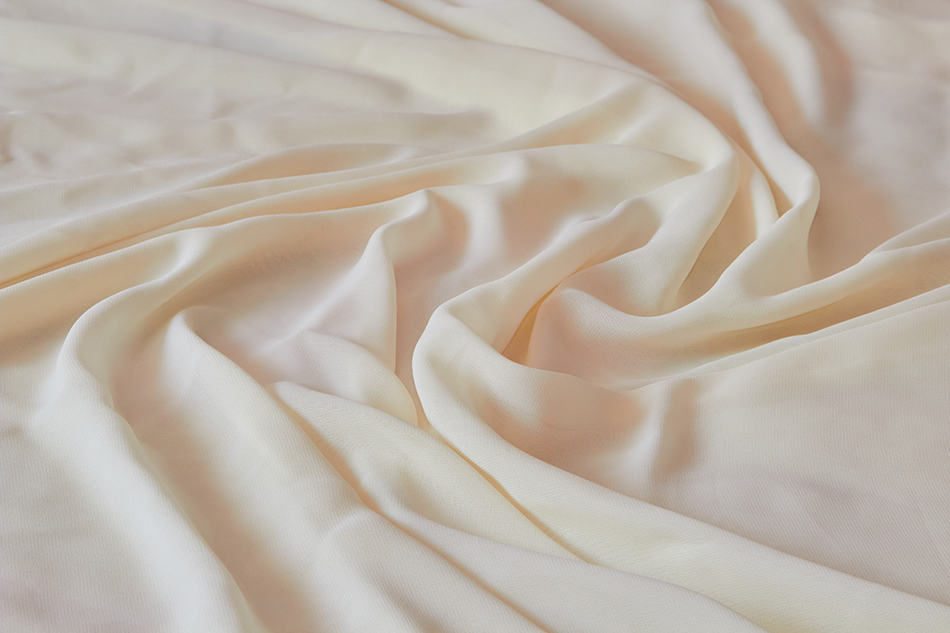 For a more casual feel in a modern or traditional bedroom, beige sheets are the answer. Beige feels cozier than gray and white, plus it is more relaxing and laid back. It makes the perfect choice for children's bedrooms as it hides urine stains much more effectively than white sheets.
What we love about beige bed sheets is the natural tone of the color that reminds us of sand, nature, and plants. Incorporating beige bed sheets into your bedroom can infuse a breath of fresh air by creating an outdoorsy feel. So if you are still unsure which bed sheet color is most suitable for hiding sweat and urine stains, then beige is the one you should consider.
Light Blue for a Pop of Color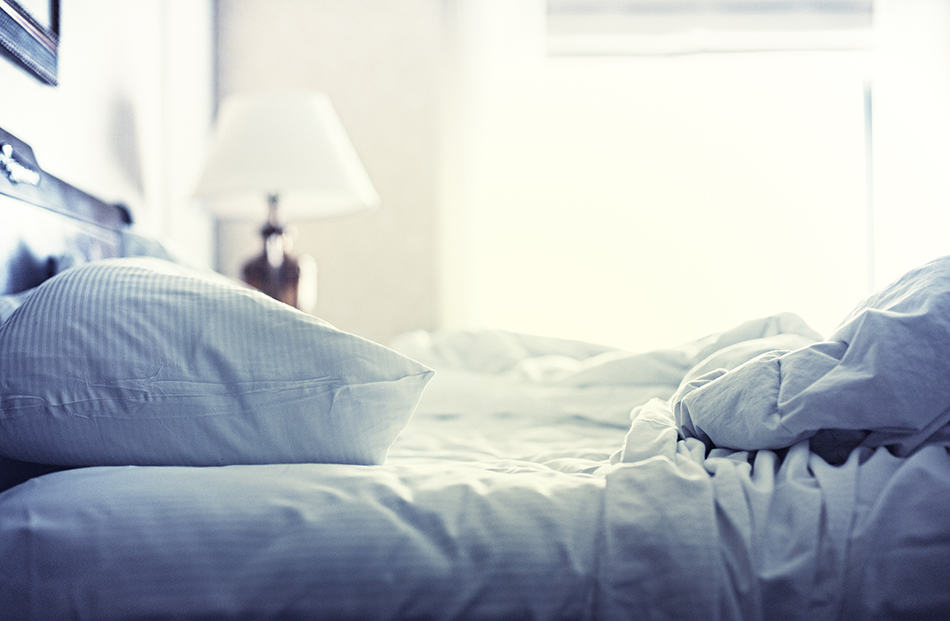 Light blue bed sheets have all the properties of dark blue sheets but with a calmer and softer feel. Although light blue doesn't hide stains nearly as well as darker hues, the trade-off is you'll feel much cooler and more comfortable sleeping on such sheets. Just like beige, light blue is a relaxing color that reminds us of clear skies, flowers, the sea, and generally anything to do with nature.
Whichever bed sheet color or fabric type you decide to go with, there is no right or wrong choice. The best bed sheet colors are those that suit your lifestyle, personal preference, and budget. We hope our guide has helped you make an informed decision the next time you're shopping for the best bed sheet colors.