Most types of benches are intended for outdoor use, though there are some which can be used inside the home. Here we look at the many types of benches in circulation today.
Garden Bench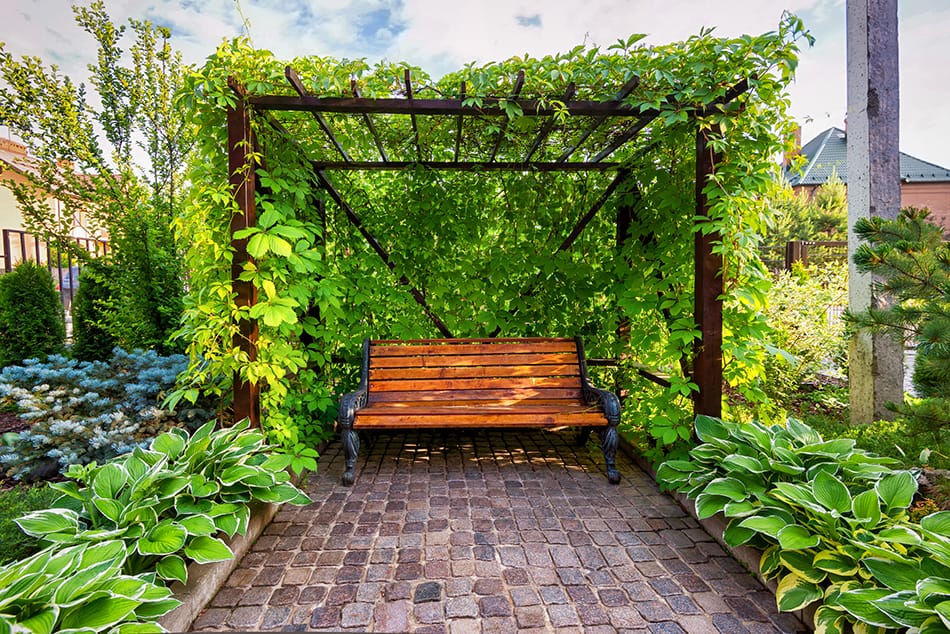 Benches are commonly found in gardens as a convenient place to sit and admire the surrounding area or to relax and enjoy a book or a beverage. Garden benches typically seat two people comfortably but could fit more at a push. They can be used alone as seating, but they can also be used in conjunction with an outdoor dining table instead of chairs for sitting on.
The material of your garden bench will play a big role in deciding what you use it for. For example, a plastic bench will be lightweight and easily portable and therefore suitable for moving around, whereas a solid wooden bench will be heavy and more likely to remain in one set position.
If you have a favorite spot in your garden, then this is the ideal place for a bench to be positioned, where you can make the most of enjoying the sights, sounds, and smells of plants or wildlife.
Memorial Bench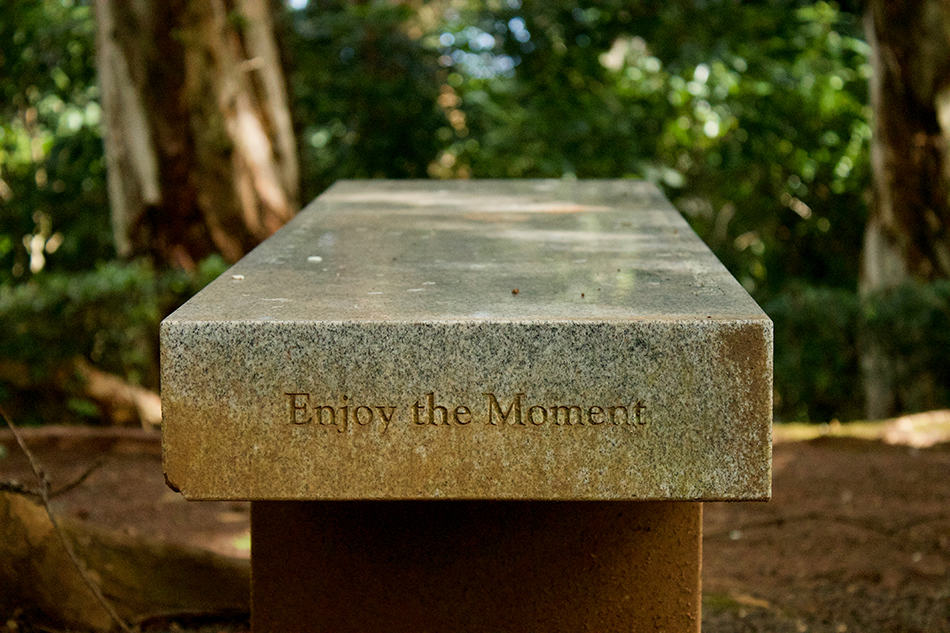 A memorial bench is a bench that usually has a plaque on it detailing who the bench has been purchased in memory of or in tribute to. Often when a person dies who loved a particular public outdoor area, such as a local park, the remaining relatives will pay for a memorial bench to put in their favorite spot where they can go to sit and remember the deceased.
Usually, they will not physically buy the bench and install it; instead, the local authority who owns the land will take care of the details while the family makes a donation in the name of the deceased.
The funds will generally be used for the maintenance of the park or other public spaces where the bench has been situated. A memorial bench is a nice way to immortalize a loved one while also contributing money to a good cause that was close to their heart.
Storage Bench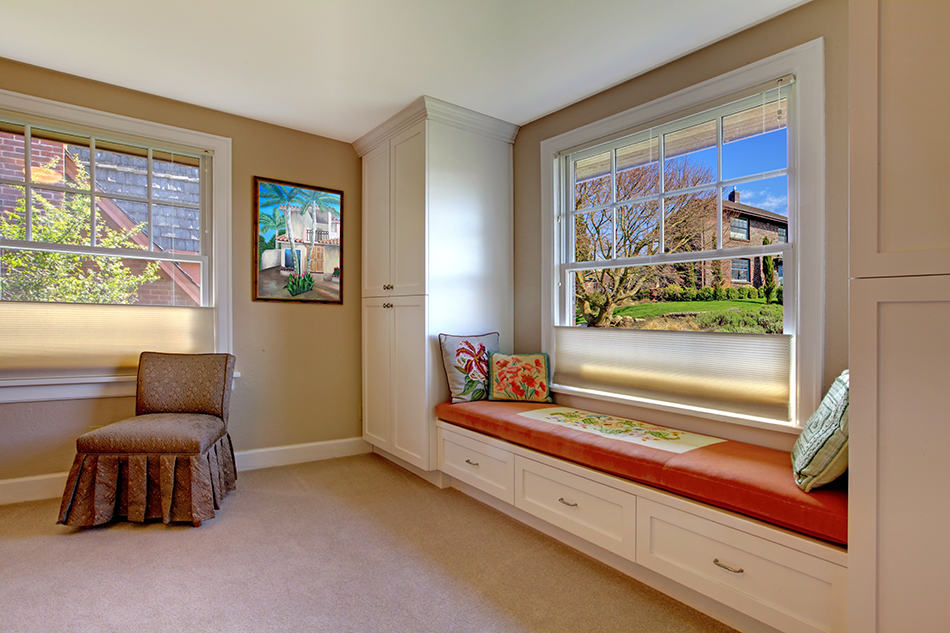 A storage bench will have four solid sides and a base instead of legs beneath the seat, which provides an ideal space for storing items. The seat will be fitted with hinges that enable it to be lifted up and down to access the items being stored.
Storage benches can be bought for indoor or outdoor use. Indoor storage benches are ideal in children's bedrooms because they can be used to house toys and other clutter in a space where it can't be seen, and it also doubles up as a nice place for children to sit and read or do some coloring.
Outdoor storage benches will usually be made from a type of plastic because they need to be waterproof in order to keep the items stored inside protected from snow or rainfall.
An outdoor storage bench is an ideal place to store outdoor cushions while they are not in use, ensuring that they are in good condition and ready to be used again when the weather improves. Outdoor storage benches can also be used to store garden tools or outdoor children's toys, such as roller skates, skipping ropes, and balls.
These types of storage benches don't look especially attractive in a garden; however, they look better than having clutter spread out on the lawn or patio, and they also serve the purpose of protecting your items from being destroyed by adverse weather conditions. This type of bench might come in especially useful if you have limited garage space or don't have a shed.
Planter Bench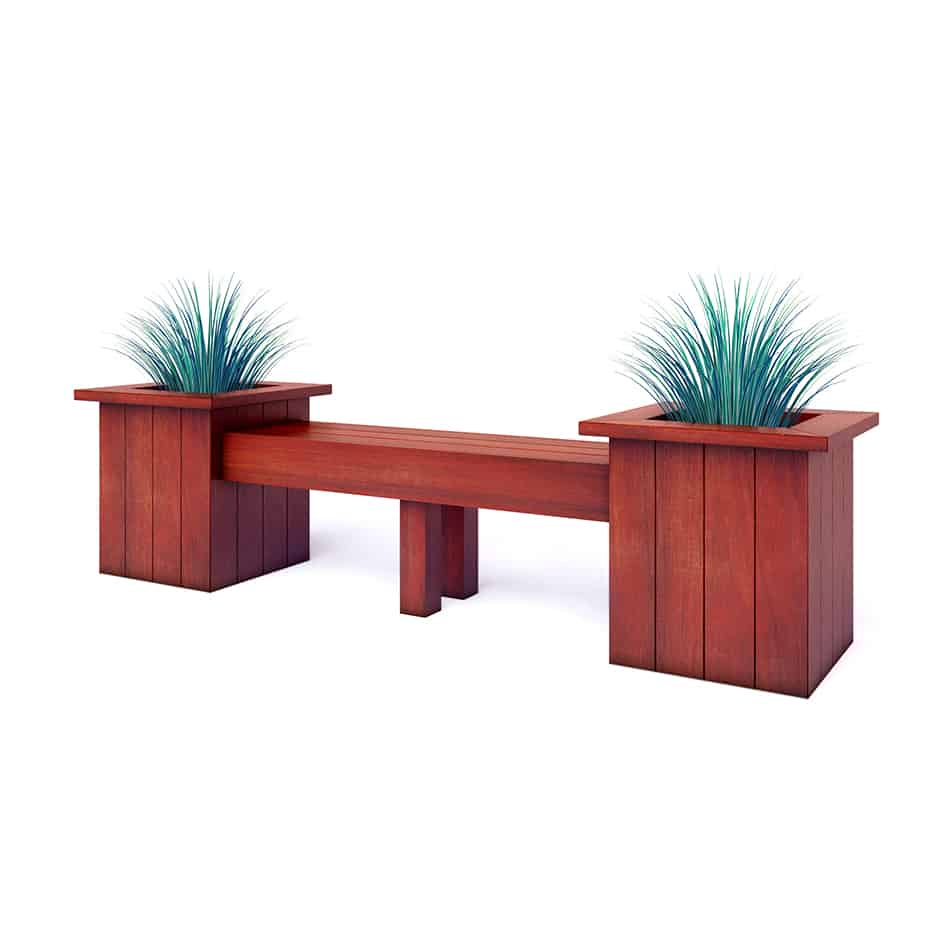 A planter bench is a type of bench that has one or more planters attached to it. Some planter benches will have one planter fitted to one end of the bench, while others have a more symmetrical look and have a planter on either end. These types of benches work well on patios, decking, or in courtyard gardens where there aren't flower beds nearby, as they provide a perfect place for flowers to grow.
They can make an unloved backyard look much more vibrant and interesting. They could be used to grow annual flowers, a small tree to provide shade over the bench, or even a herb garden. Planter benches are usually made from wooden planks and can give a backyard a traditional or rustic feel.
Indoor Bench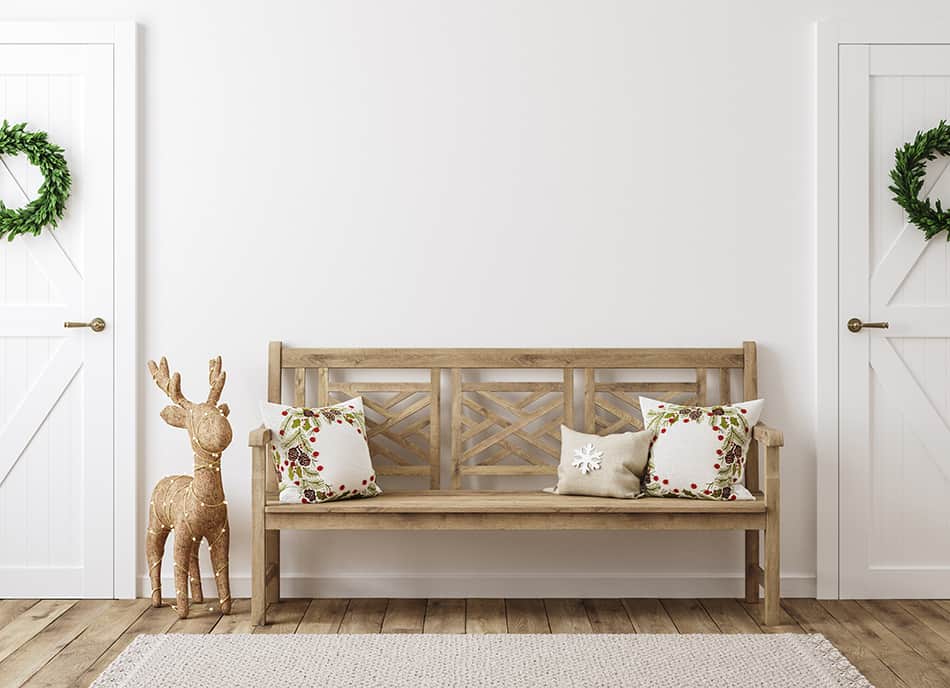 Indoor benches are often sold in conjunction with dining tables and used as an alternative to dining chairs. They work well for children, especially if you have a large family because you can fit several small children onto a bench in a space that would only have fitted two full-size dining chairs.
These bench types also have options for 3 seats to 4 seats, but the standard bench dimensions are a 2-seat bench with 42 – 52 inches wide, 15 – 20 inches deep, and 30 to 36 inches high (with a backrest).
Indoor benches are generally made from wood and can have a pad fitted to the top for additional comfort. Indoor benches are not just reserved for use in the dining room and also make excellent window seats or additional seating in hallways.
If your porch or entryway is large enough to accommodate it, an indoor bench is well suited to this area of the home as it provides a spot for people to sit down as they are leaving the house or entering the house to take their shoes on or off.
This works well because benches are not known for being especially comfortable, but as an occasional seat to put shoes on, they are ideal. The underneath of the bench is also a handy spot to keep shoes out of the way so they don't become a trip hazard in the foyer.
Tree Bench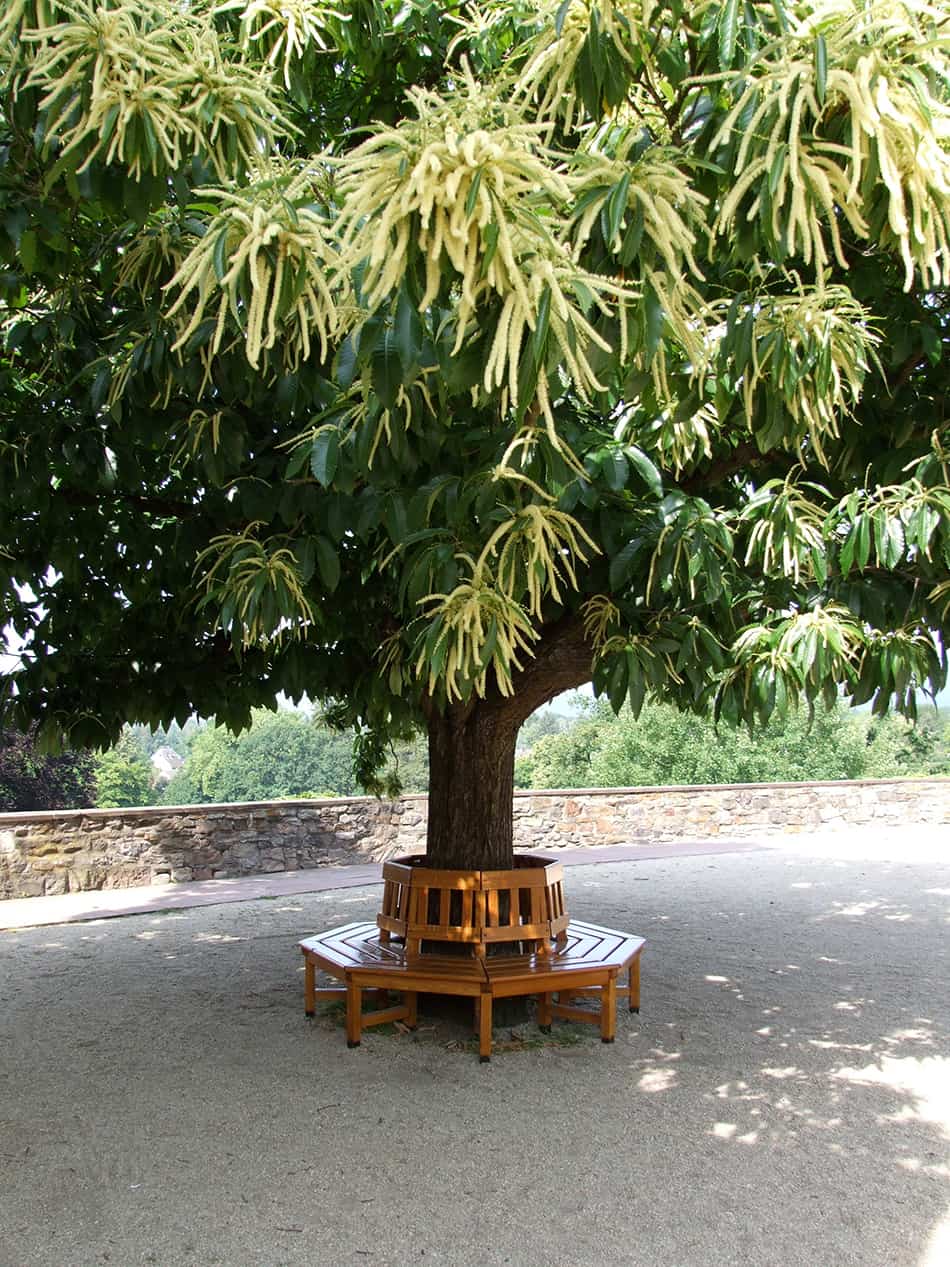 A tree bench can be designed in many different ways, but the key factor is that it provides circular seating around the trunk of a tree. This could be as simple as joining a series of straight benches together to form a hexagon around the tree or designing a number of curved benches which slot together to look like one solid bench encircling the tree trunk.
These are commonly found in public outdoor spaces, but you can also get tree benches for gardens and backyards. They help to make a feature of the tree while also providing useful seating under the shade of the leafy canopy.
A tree bench makes for an enjoyable place to sit while reading a book or simply observing the area because having the tree overhead makes it feel like a cozy space in spite of being out in the open.
Backless Bench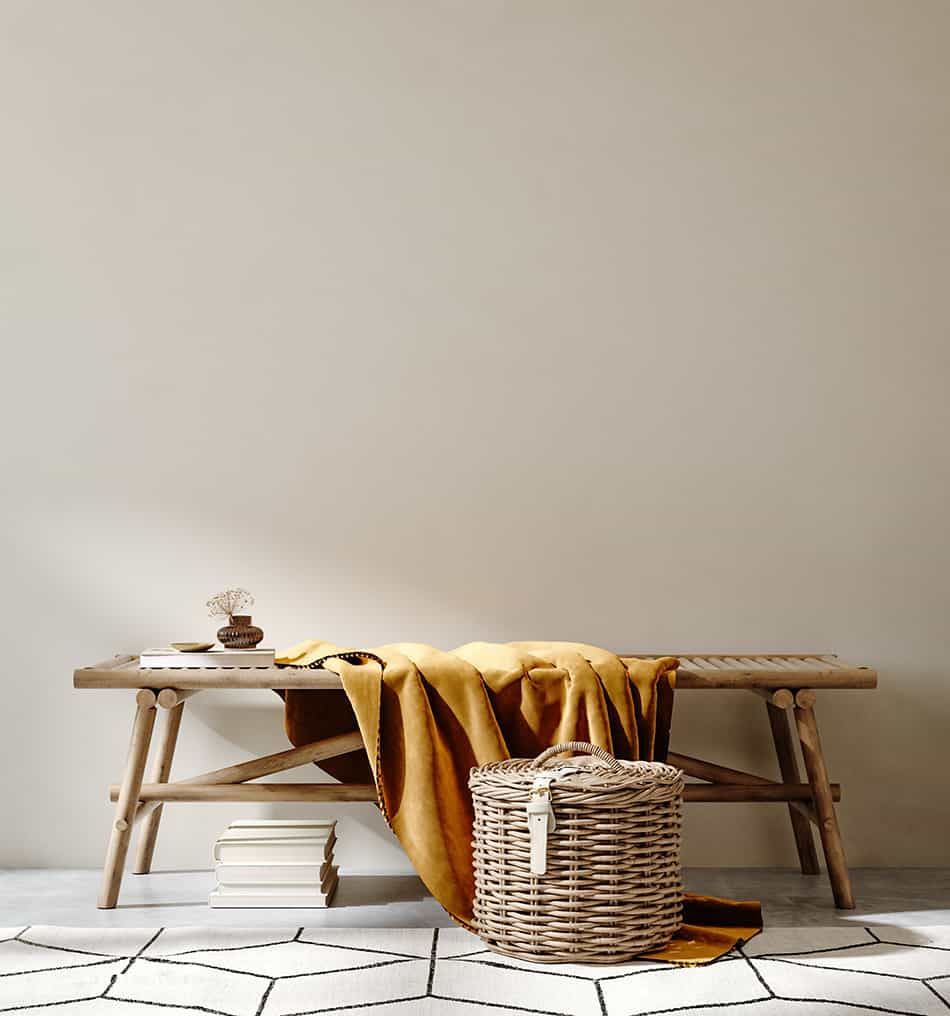 A backless bench is exactly that; a bench without a backrest. These are popular in shopping malls and wide walkways, as the lack of a back means people can sit on them to face in any direction they like. The simple design makes them work well in a range of different places, and they also tend to be more cost-effective to buy because they require less material to make.
The disadvantage of these benches is that they don't make for a good spot to relax as you cannot lean back in them and instead have to maintain your posture.
They are good for giving your legs a quick break during a shopping trip but aren't well suited for full-body resting. If you have a backless bench, you could try to remedy this by positioning the bench against a wall for back support when sitting, though it defeats the point of the bench being backless.
Curved Bench
Curved benches are a nice addition to corner spaces so that when sitting, you can enjoy the wider area instead of having to face just one way. Curved benches typically curve around at an angle, which means people sitting on either side are slightly positioned with their knees facing toward each other.
If you want to use your bench for socializing, then a curved bench encourages conversation. There are some types of curved benches which curve in the opposite way so that the occupants at either end would be faced away from each other. These types of benches are usually used around garden features such as ponds, creating a seating area around the pond that runs parallel to it.
Pallet Bench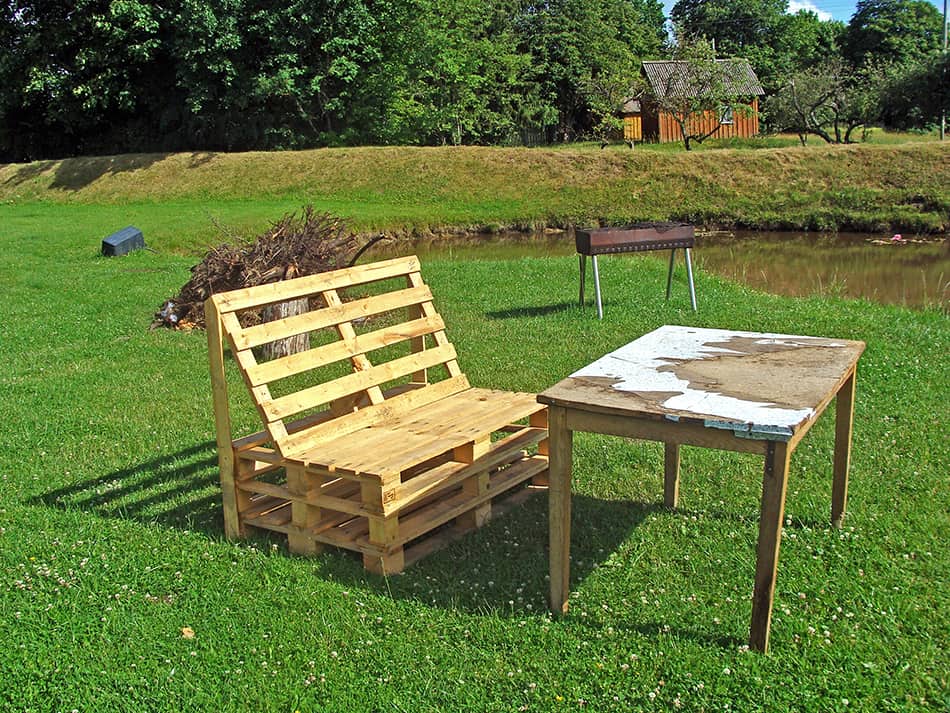 Pallet benches have become all the rage in recent years as DIY enthusiasts seek to make their own outdoor furniture using old pallets and wooden crates. These benches can look great when constructed properly with a bit of know-how.
They can be designed exactly to your liking to fit an exact space you have in mind, and they can be completely customized to your style. They are also free, though you might need to buy screws, paint, sandpaper, and other tools to be able to complete your project.
Some people think that pallet benches look cheap and basic, but they are a good idea if you need some seating on a minimal budget, and they can also look as good as a regular wooden bench if you take some time and care over the build.
Concrete Bench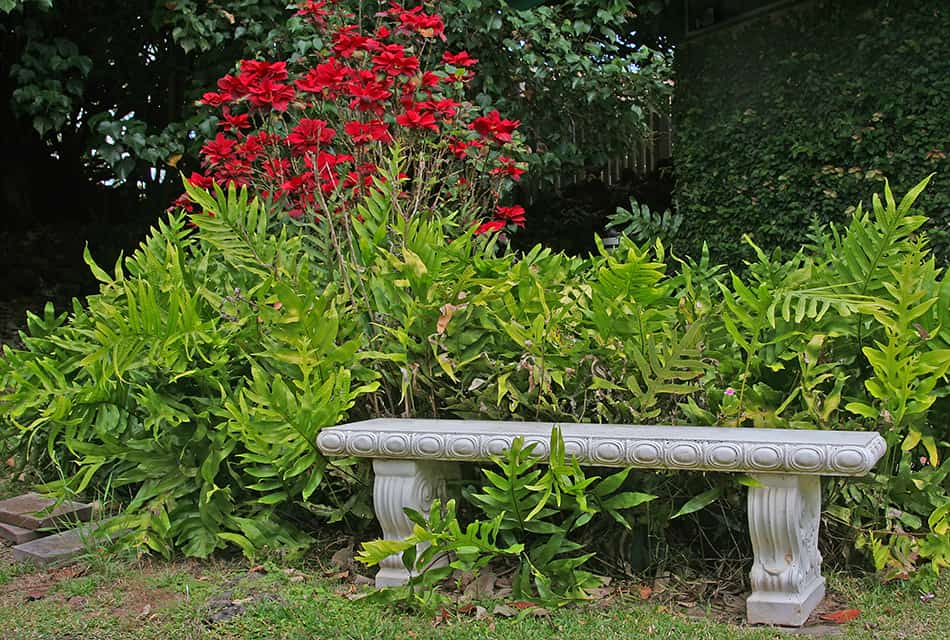 Concrete benches are most frequently made in traditional styles that are reminiscent of classic English country gardens and add a regal air to an outdoor space. Concrete benches can also be made in minimalist block styles that would work well in modern or Japanese-inspired gardens.
Concrete is a popular choice of material for garden benches because it requires very minimal maintenance and has a long lifespan. The drawback of these types of benches is that they are not comfortable to sit on, and they are also incredibly heavy and therefore difficult to move once in situ.
Metal Bench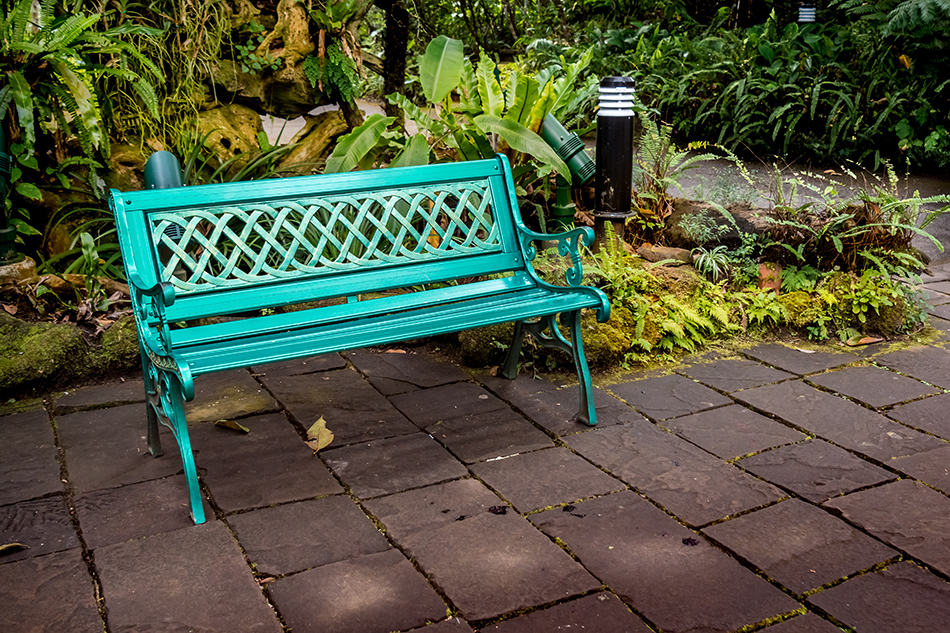 Metal benches are available in a huge variety of styles and use various types of metals. If you don't want the upkeep associated with wooden or rattan benches, then a metal bench is a good choice. Metal benches stand up well to harsh weather conditions, and if you get bored of the look of them, you can always update them by painting them in exterior metal paint.
Metal benches do tend to cost more money than wooden or rattan benches, but they also typically last much longer, so they are an investment that pays off in the long run. Metal benches are most commonly made using aluminum or iron. They can have very ornate and detailed designs which work well in a vintage-style garden or have a retro or modern design to suit other garden styles.
Wooden Bench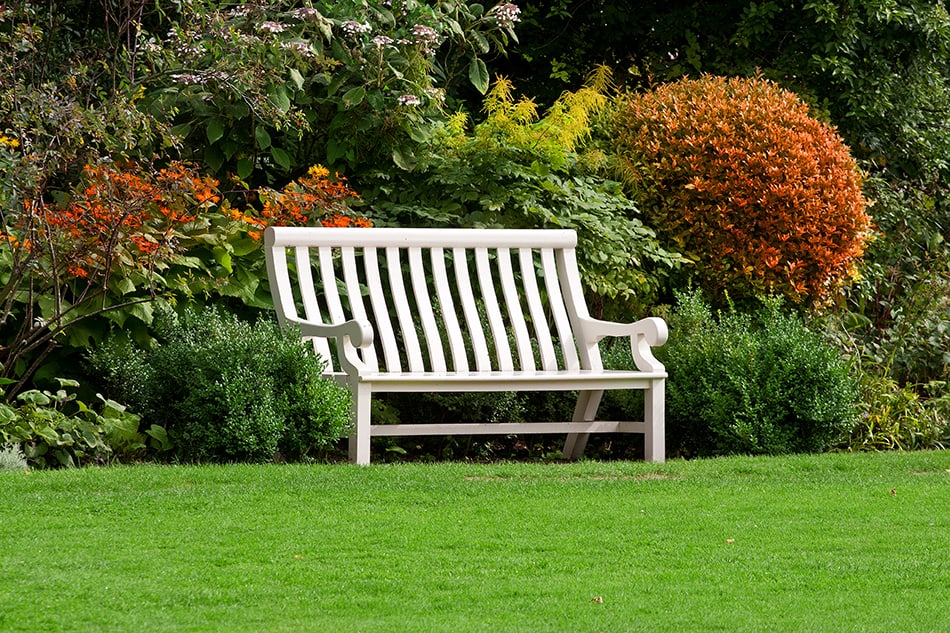 Wood is among the most common materials used to build benches. It is so popular because it is aesthetically pleasing, comfortable to sit on, and affordable. The main issue with wooden benches is that they require annual maintenance to keep them in good condition.
They should be stained or painted with a formula intended for exterior wooden surfaces every year in order to protect them from moisture and harsh weather. Without this protection, the wood will begin to rot quite quickly and become structurally compromised as well as look unattractive.
Rattan Bench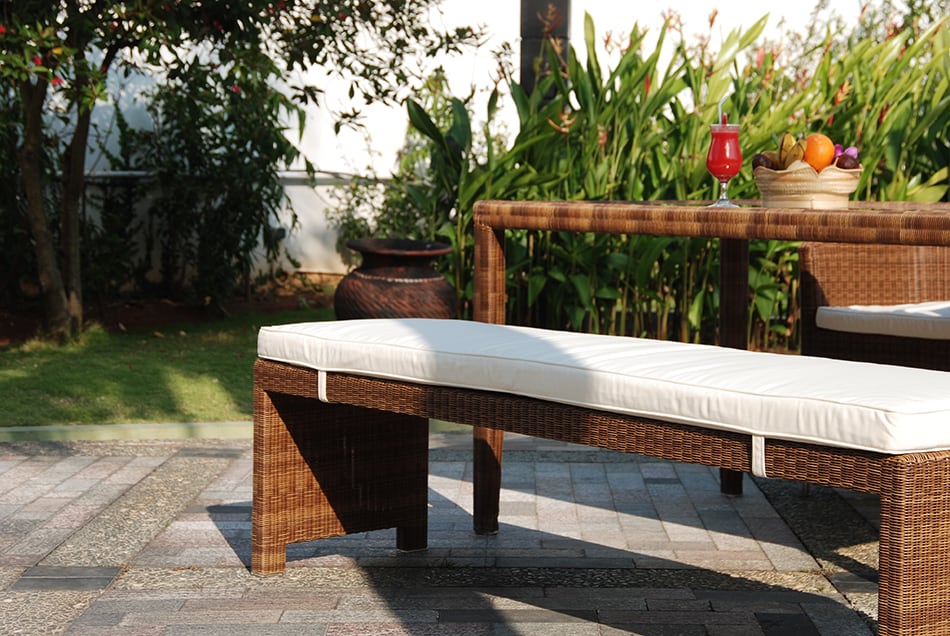 Rattan benches are made from a climbing vine plant, where the harvested vines are woven together to make furniture. This is an ideal material for making an outdoor bench because it is lightweight, attractive, UV resistant, and sustainable.
Unlike wooden benches, which require trees to be felled for lumber, rattan vines are harvested from a live plant and will grow back incredibly quickly. This makes them a more environmentally friendly choice compared to wood.
Rattan can also be left out in the sun all summer long and won't fade, become discolored, or weak. It shouldn't be left out in the rain unless it has been coated in lacquer. Rattan benches have a long life expectancy if they are properly looked after and can last for many decades.
The disadvantage of rattan benches is that they are usually very uncomfortable, and so they will need the addition of some outdoor cushions. The weave of the rattan can come loose over time if the bench hasn't been built to high quality, so bear this in mind when selecting rattan items.