Being in the field of architecture as an architect or an architecture student entails a lot of sketching, drafting, creating models, and developing brand-new ideas.
In short, it takes a lot of creativity, skill, and imagination. To succeed in architecture, you have to be equipped with the necessary tools to succeed in your daily tasks and projects.
Here we have compiled a list of tools that are considered must-haves in architecture. Or if you are looking for some cool gifts for your architect friends, these tools may come in handy.
A Good Set of Architect Pens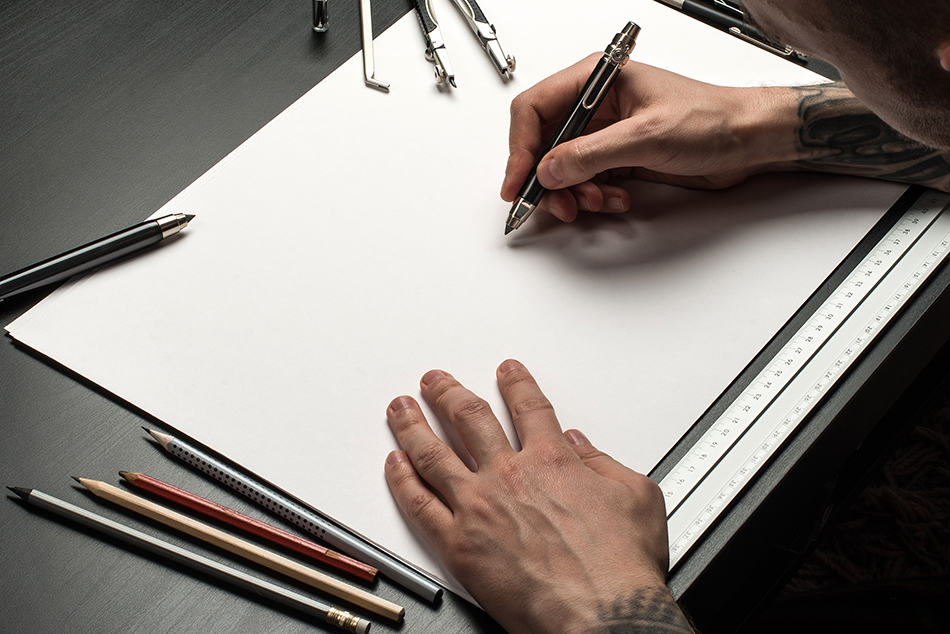 One of the staples of every architect student is a good set of pens to use for drawing, sketching, and taking notes. Even when some architect works are done digitally, a good set of pens will always come in handy.
Remember that when it comes to architect pens, it is not the price that matters but the creative demeanor. They should be functional and should have a smooth flow. They should create a style statement, too!
Architect's Scale Ruler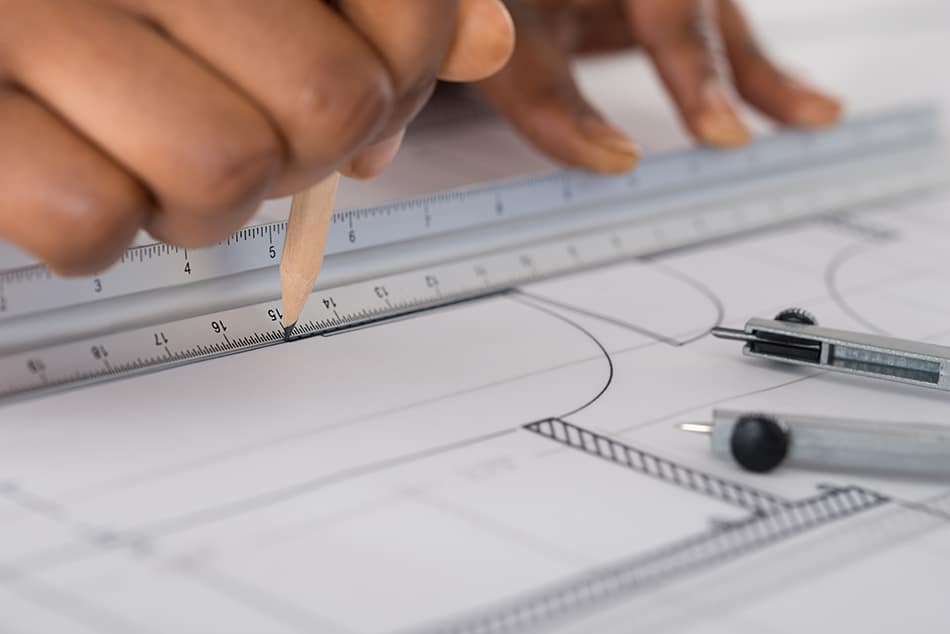 It is a must for architects to be able to measure things accurately while they draft their plans. This is why they make use of different scales and rulers. It is vital that they make measurements and angles on point, or the project could be a failure.
An architect's scale ruler is a specialized type of ruler designed to facilitate the drafting of architectural sketches and drawings. Because the scale of these drawings is much smaller than the actual size of the project, an architect's scale ruler has various units of length and proportional length increments. These rulers can be made of wood, plastic, or aluminum.
Sketchbook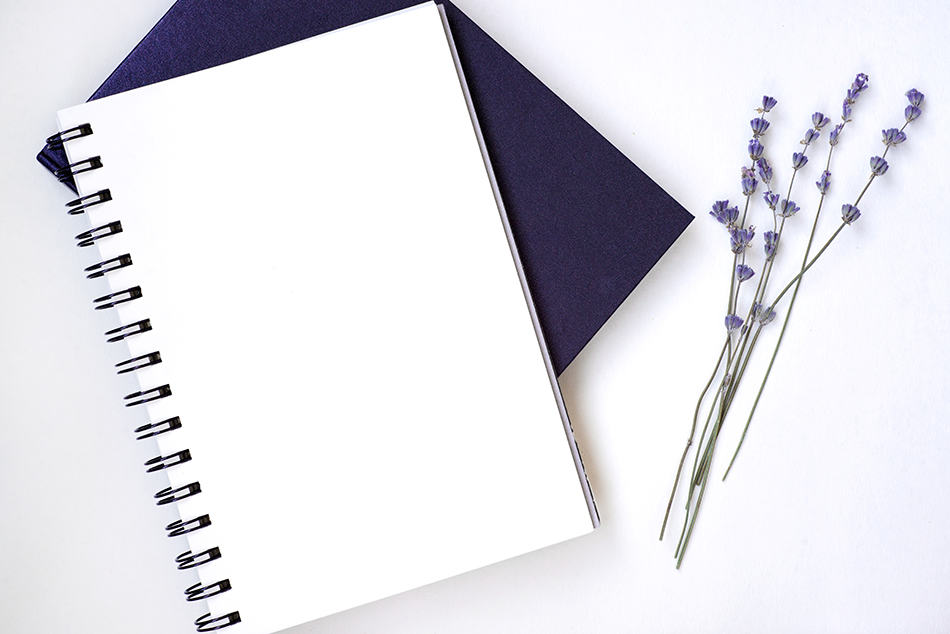 For architects, sketching is a thinking tool. Therefore, they often do sketches even during the most random moments. For this reason, a sketchbook is a very important tool for an architect.
Here, they record information, make annotations during a site visit, make notes of conditions, or simply store their ideas. A sketchbook is an architect's best friend, which he carries everywhere and is always part of his thinking process.
Drafting Board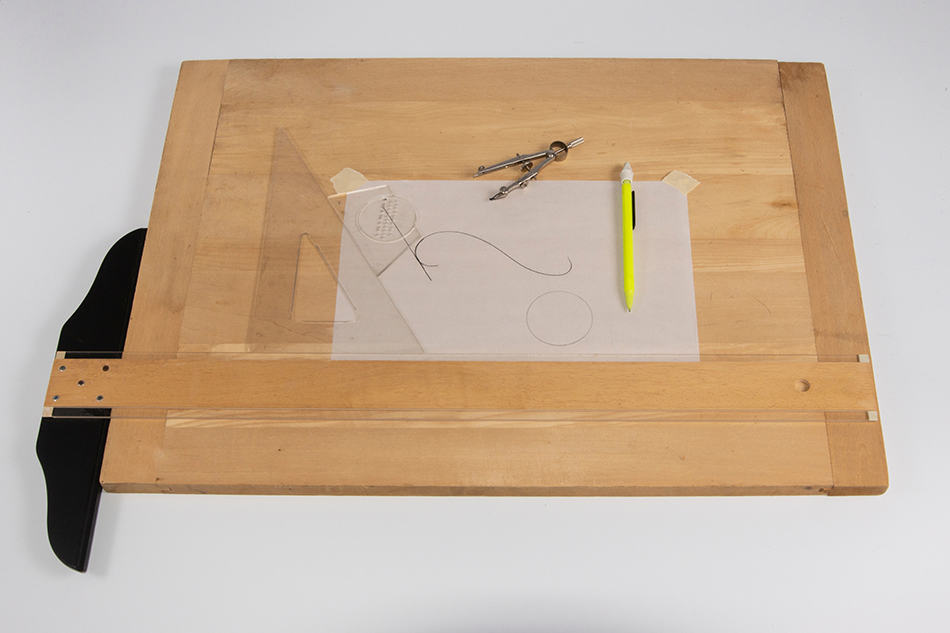 Architects draw and make plans in order to create them in real life. This just means that they need a space conducive to drawing. Architects need a drafting board for drawing, drafting, and sketching.
Drafting boards are specifically used for engineering, artistic, and architectural drawings. It is made up of a strong leg support structure with a pitched top that varies according to the preference and convenience of the user. These tables are also available in various vertical adjustments and top sizes.
Drafting tables are useful for reading oversized documents and making precise drawings, which are basically what architects do.
T Square
A T square is a drawing tool primarily used by architects and draftsmen to guide them in drawing horizontal, vertical, or diagonal lines on a drafting table. This instrument resembles the letter T, hence its name. T squares can come in different sizes and are typically made from aluminum.
A T square has two parts. The longer shaft is called the blade, and the shorter shaft is known as the head or stock. Usually, this tool has a transparent edge, which should be kept free from cracks to allow the user to draw smooth and straight lines.
Drafting Chair
Since architects spend a lot of time drawing and drafting, it is very important that they maintain a comfortable workspace. Undoubtedly, staying comfortable while doing your job is very important to be able to yield good results.
This is why it is advisable to buy a drafting chair to suit the needs of architects and artists. This is important to be able to maintain proper posture and avoid back and neck strains.
Drafting chairs work way better than normal chairs. They allow you to sit high up and be in a good position for drawing. A good drafting chair is not very costly and is definitely worth every penny.
Compass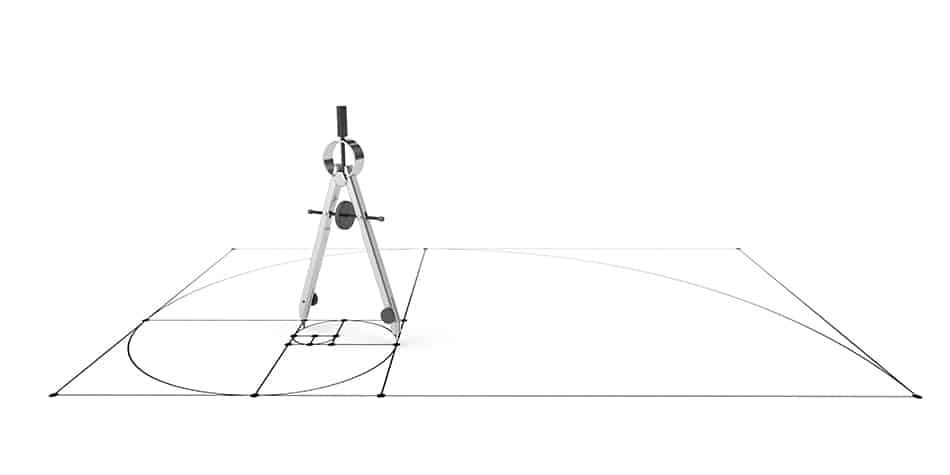 A compass is a drawing tool that is very helpful in drawing circles. It can also be very useful to determine the distance between two separate points. As an architect, you will be using a compass in most of your tasks. This tool is definitely a must-have. It is a very precise tool that can make your drawing job so much easier.
Compasses are typically made of plastic or metal. It is composed of a pair of legs, one is adjustable, and the other one is steady. These legs are connected by a hinge which can be adjusted depending on the desired tightness. It also comes with a handle, usually half an inch in length, which users can grip between their thumb and pointer finger.
Flexi Curve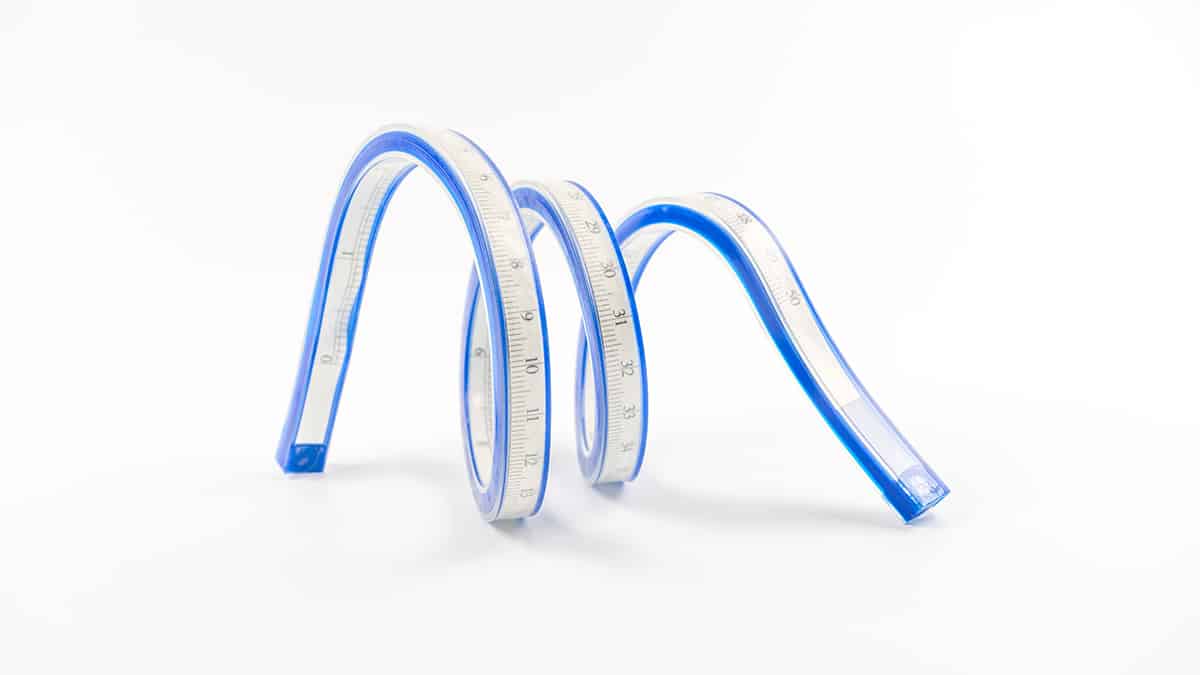 A Flexi curve or a flexible ruler is very useful for drawing smooth curves. It also comes in handy for those who want to draw flowing lines. It consists of a lead core, which is surrounded by vinyl.
This tool is suitable for drawing curves up to as tiny as 15mm. Both of its sides are marked in millimeters and centimeters, making it convenient for measuring as well as drawing.
Handheld Laser Distance Meter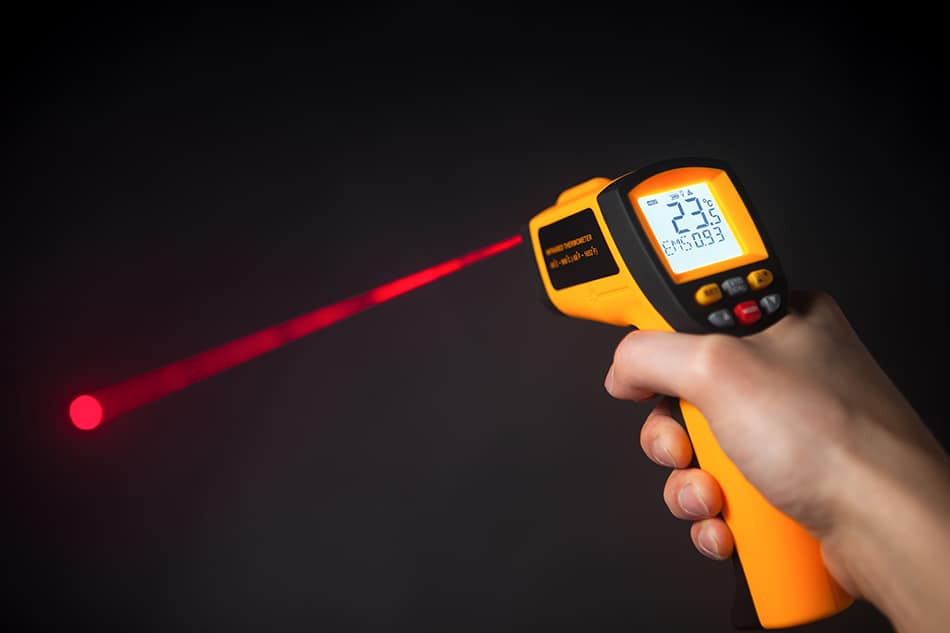 This tool is designed for many uses but is primarily used to make high-precision distance measurements. It can do smart area and volume calculations based on length, height, and width measurements.
Remarkable, accurate, lightweight, and very reliable, this device is indeed convenient for architects to have.
Lining Pens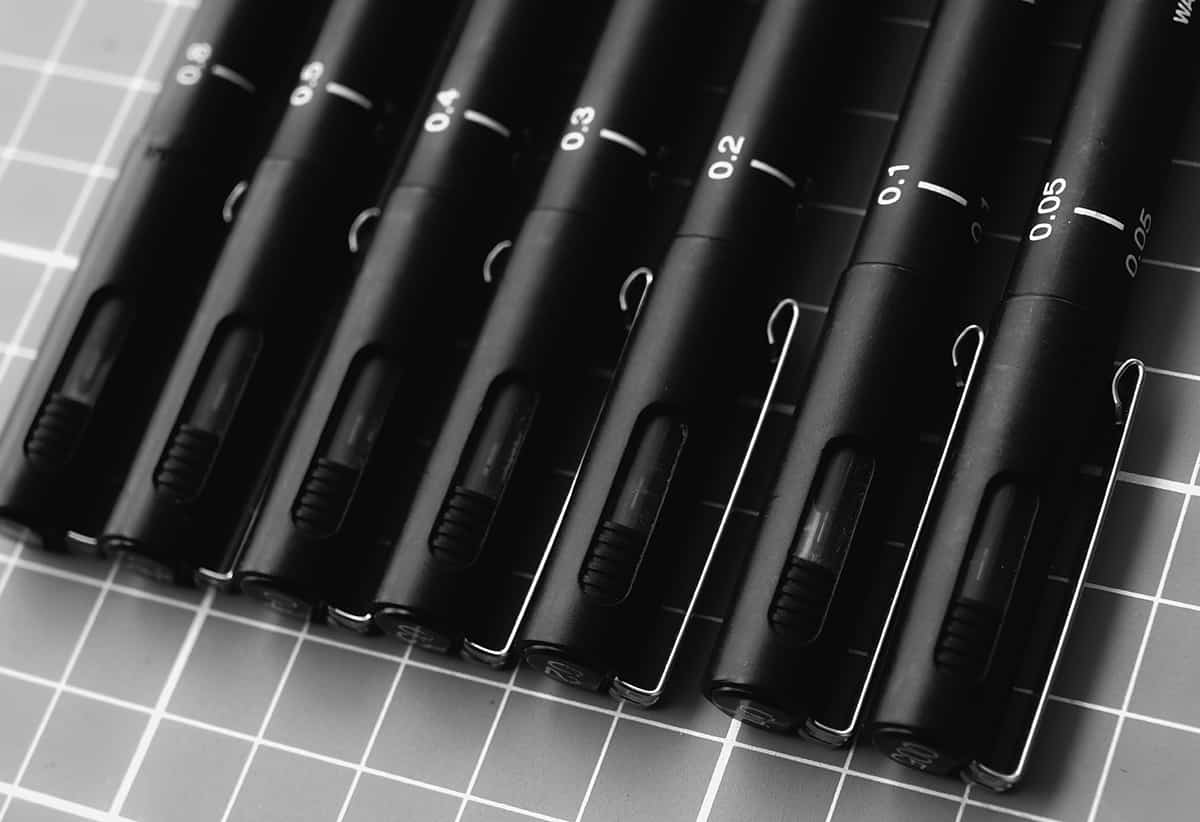 Lining pens are another important tool for architects to have. These pens are used to draw fine lines because of their very fine-point feature. Some people find these pens useful for writing as well.
Having a great set of lining pens will make your drawing a lot smoother, allowing you to make more detailed lines even in tiny areas. These pens are relatively inexpensive, so having several of them would be a good idea.
Mechanical Pencils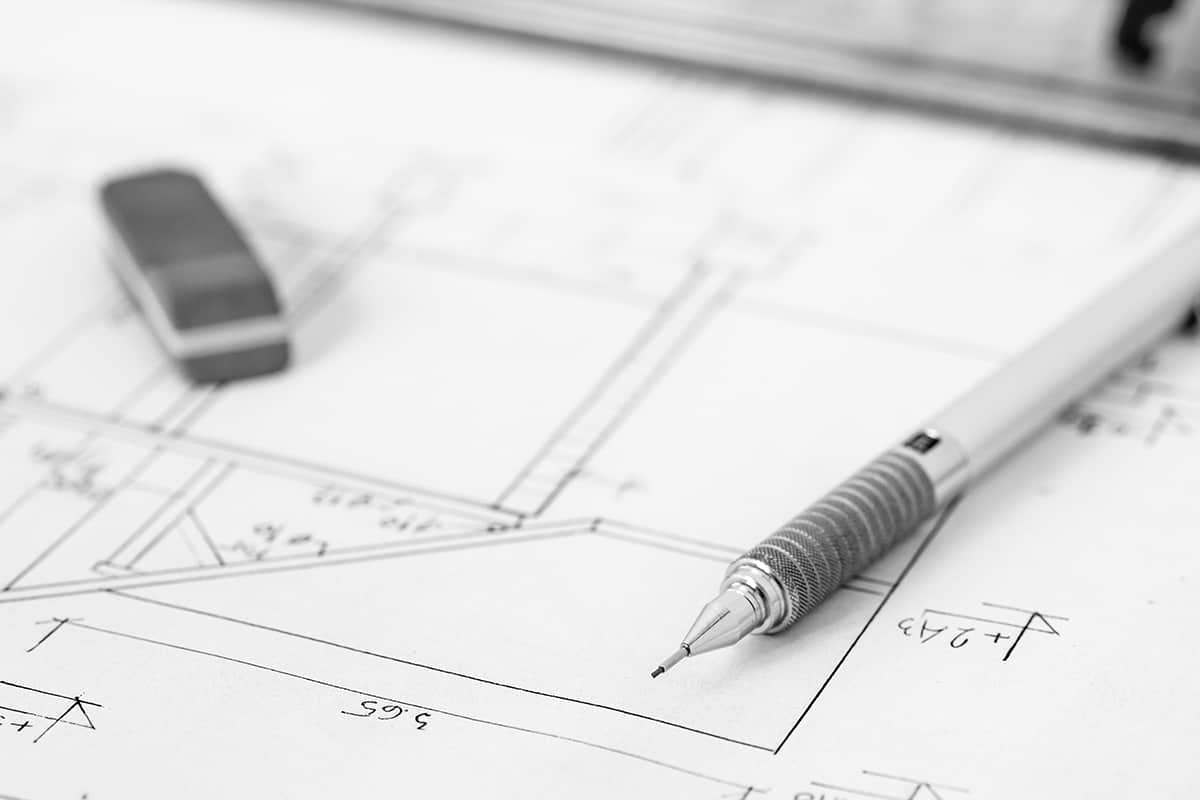 Good quality mechanical pencils prove to be very useful architect tools. Since architects usually draw a lot of rough sketches before they arrive at the final design, mechanical pencils work well because they can create fine lines when you need to.
It is also fairly easy to stock them up with lead. Having a lot of lead refills will keep you properly supplied for a long time, as mechanical pencils are going to be a constant companion for architects. These are handy architect tools to carry around.
Storage Tubes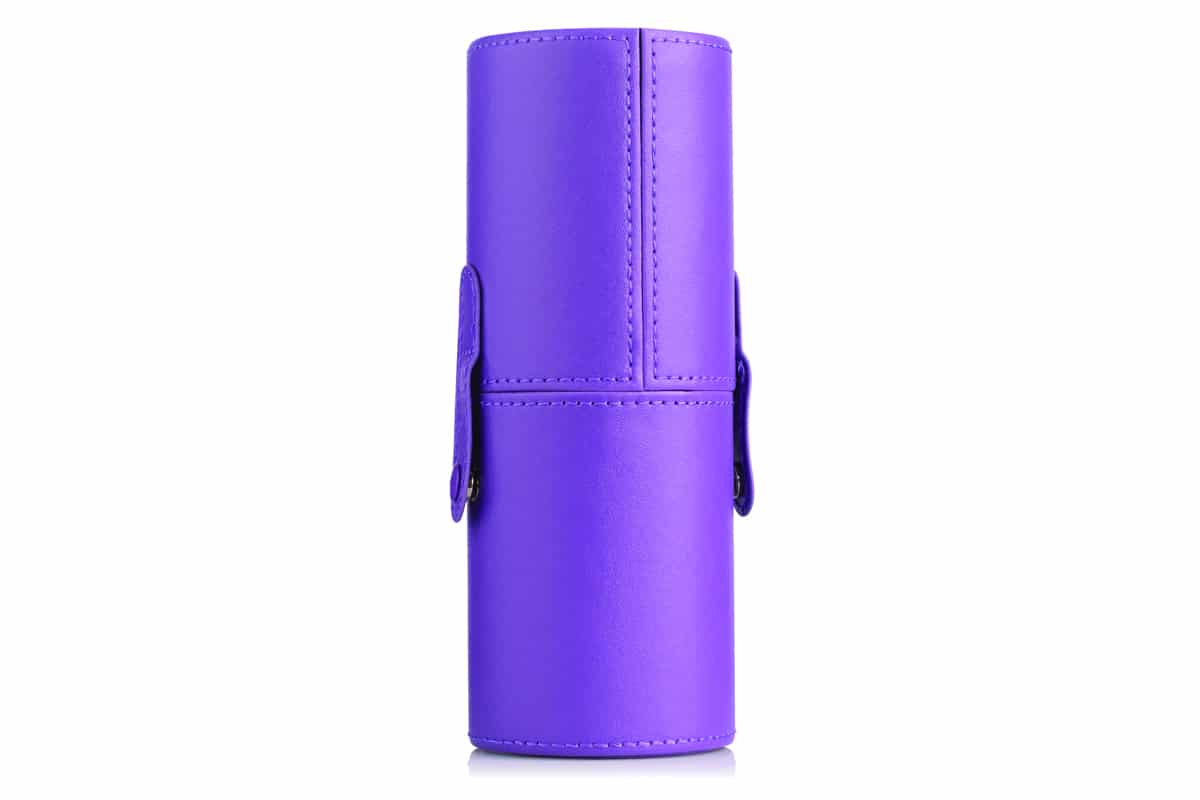 Storage tubes do the job of holding large rolled documents and posters. They provide protection to important documents when carrying, transporting, and storing them. Architecture students usually carry storage tubes to carry their artwork from one class to another.
These tubes are also known as blueprint tubes. Engineers and architects use these tubes to store drawings, maps, and artwork. They are efficient in protecting these drawings from outside elements, as well as folds and tears. These tubes can conveniently fit inside small spaces like lockers.
Self-Healing Cutting Mat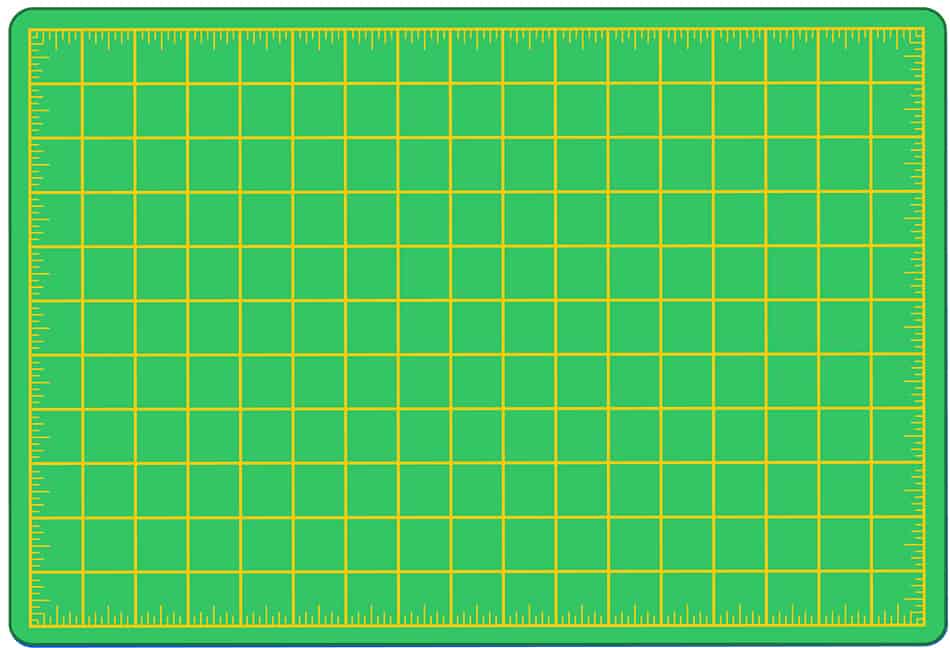 A self-healing cutting mat is very important when making architectural designs and models. It contains grid lines to aid the cutting process.
These mats are used to protect the surface under the mat. It also provides a non-slippery surface to work on for enhanced safety.
Tracing Paper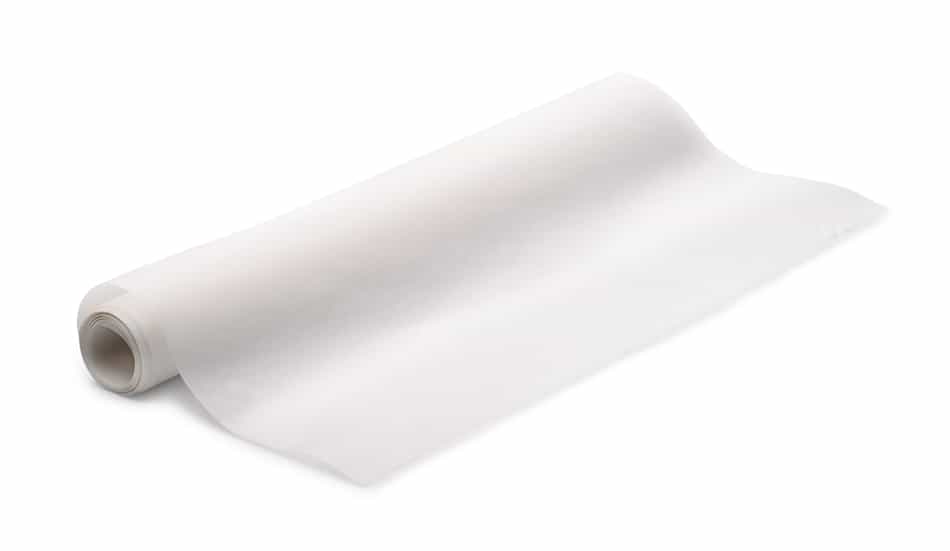 Another vital architectural material is tracing paper. It has high transparency, which permits several overlays while effectively retaining legibility. It is suitable to use with ink, pencil, felt tip pens, and charcoal.
Architects will often use tracing paper for their sketch work and copying some work or drawings. These are sold in pads, sheets, or rolls. They also come in various sizes and quality. Their weight range from 60 gsm to 112 gsm. The higher the weight, the better the quality. Using high-quality tracing paper results in a smoother finish.
Layout Paper
Layout Paper is also known as detail paper. This paper is somewhat similar to tracing paper but differs in the level of transparency. Layout paper is commonly white and is a very light paper.
It is usually used for overlays, often with a lightbox to improve the level of transparency.
Modeling Scalpel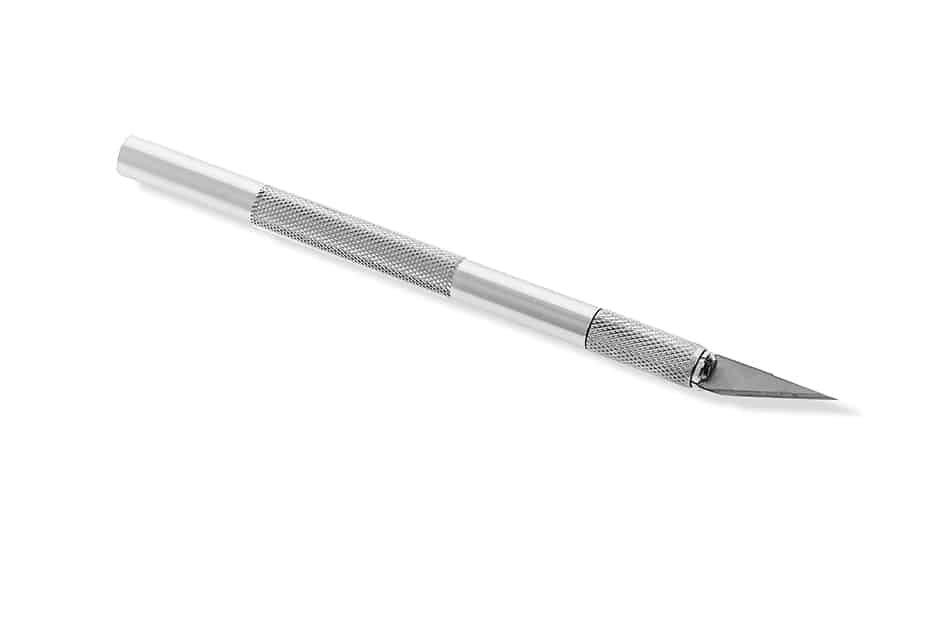 A big part of an architect's work is making models. In architecture schools, students will most likely be encouraged to make everything by hand during their first year. This is why a good, sharp, and reliable modeling scalpel is fundamental. Buying a good quality scalpel at the beginning will guarantee that it will last for a long time.
Modeling scalpels are ideal for making intricate cuts in plastic and wood. You will need these tools to cut smoothly and precisely. In making models, it is very important to note that you need to use fresh and sharp blades to achieve the output you desire.
Glue Syringe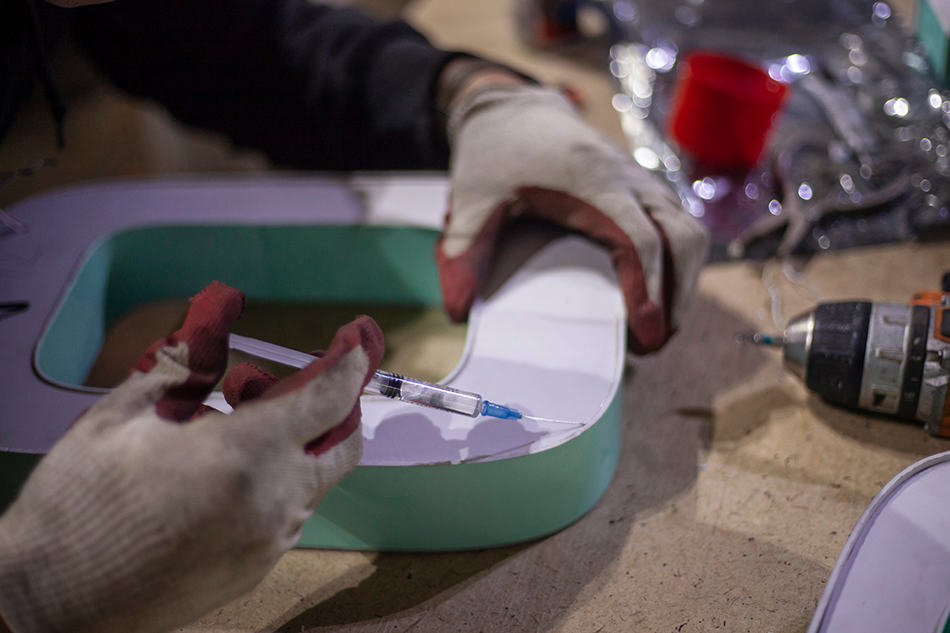 Another essential tool in making models is the glue syringe. While it is not necessary to hold a large supply of glue, glue syringes are ideal for accessing difficult-to-reach areas of your model.
You can use this tool to apply small amounts of adhesive. Glue syringes can hold around 10 to 60 milliliters of glue.
Small Scissors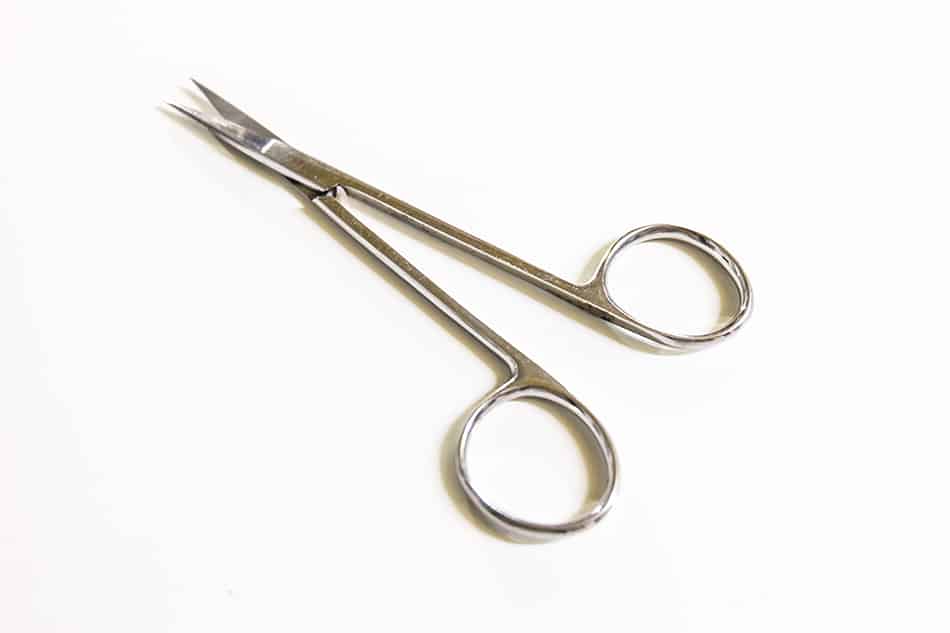 Small scissors are particularly useful when the material you need to cut is too laborious to cut with a knife. These basic tools have always proven to be very useful in many ways, especially when making models. There are many different brands and types of little scissors available in the market but always go for the high-quality ones as they can stay sharp for years.
Easy Cutter
An easy cutter is the architect tool to use when you want to cut strips of wood quickly and accurately. This tool can cut strip wood that measures up to 0.5 inches thick. It usually comes with a built-in protractor to make measuring angles easy and convenient. This equipment can also cut through plastic and some types of glass.
Steel Ruler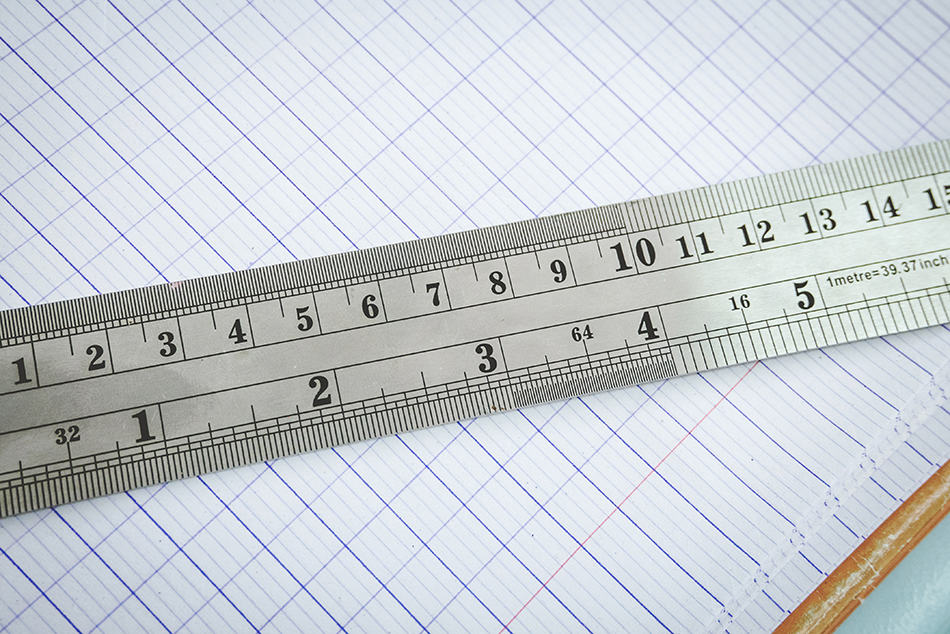 Steel rulers are one of the basic tools an architect must-have. These are required to make precise measurements. These are often used for model making because if your ruler is not made of metal, you can easily cut into it and ruin its neat drawing line. A good quality steel ruler can last for ages.
Desk Lamp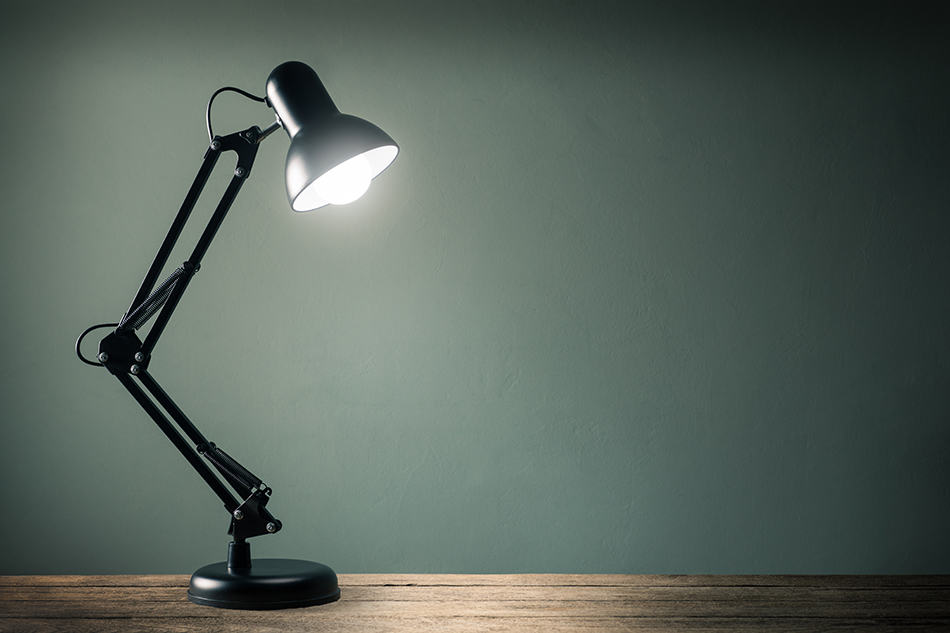 Oftentimes, architects work whenever inspiration and motivation come to them. This means that they can work any time of the day, even in the middle of the night. It is very important to work with good lighting, so architects can focus clearly on what they are working on.
Having a good desk lamp is imperative for those who work in this field. An ideal desk lamp is the adjustable type and can shine at particular angles. There are a lot of desk lamps that are particularly made and advertised for architects. Architect desk lamps should be easy to position and should provide enough light.
Electric Eraser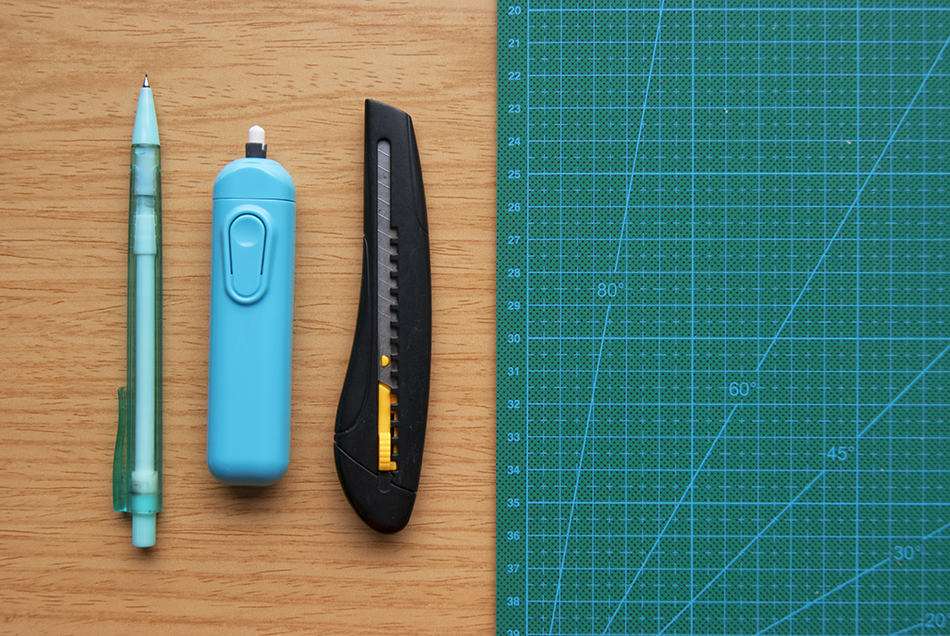 This smart and handy tool is very convenient to have. Of course, any type of eraser is fine to use for any architectural purpose; however, a little more convenience definitely would not hurt. Electric erasers make it very easy and quick to erase something.
This means you can work swiftly and save much time, especially when you are busy working on projects. Being able to save time from doing extra work is absolutely a treat.
Paper Trimmer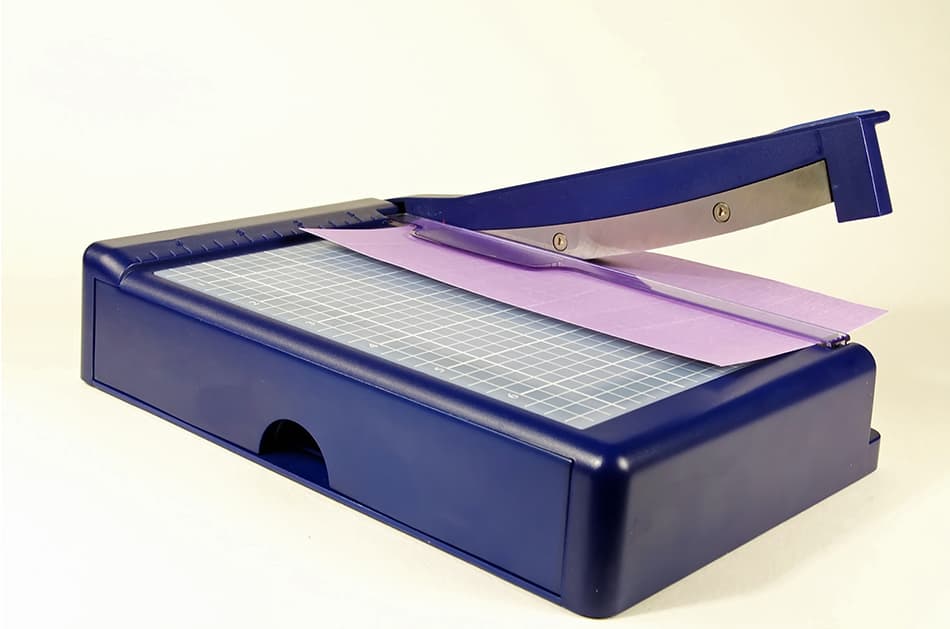 A paper trimmer may not be specifically used for architectural projects. This simple tool has proven to be very useful in many ways. A paper trimmer is useful for trimming down the paper to the sizes required for the job.
Architects will require them when they need to cut down the paper to a specific size to fit their drawing requirements. Paper trimmers come in different sizes. They are adjustable and are made out of solid and durable materials.
Precision Cutting Knife
Architects find precision cutting knives very important in making models. After they have drafted and drawn their project design, the next step would be to create a scale model of the design. In order to do this, they would need to fashion it out of wood or any other material.
This is when a precision cutting knife comes in handy. These knives can be used to create fine and intricate details in the models being crafted, allowing the models to stand out with the desirable results from using these sharp and precise tools.
Protective Gloves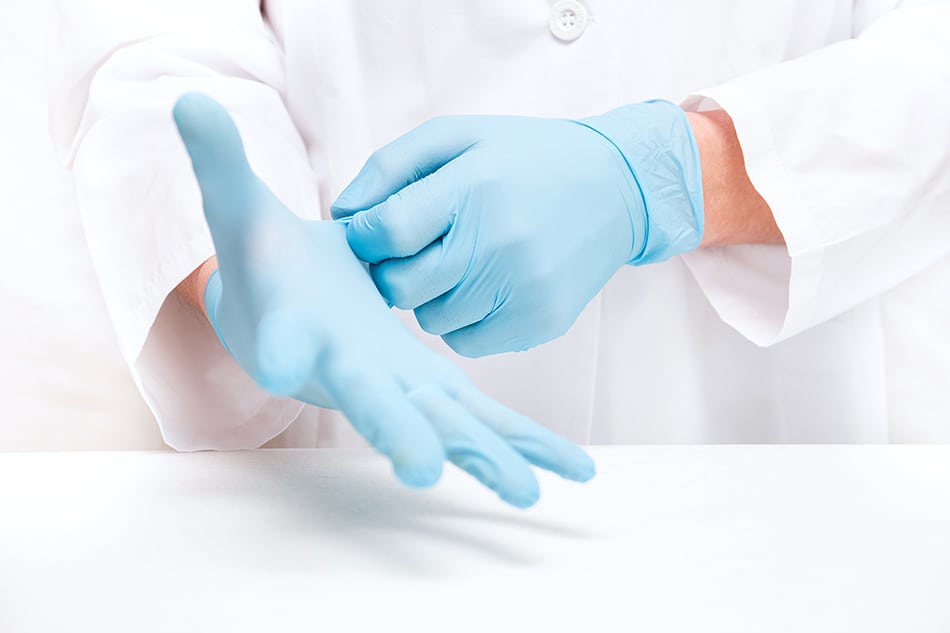 Since architects often work with knives and sharp tools, it just makes sense to give their hands the appropriate protection. Your hands are very essential to your work; that is why they have to be protected at all times.
Using protective gloves when working on models is ideal. These gloves are cut-resistant but would not feel too thick and uncomfortable to work with. In fact, these gloves feel natural to work in. Protective gloves can provide you with a high level of dexterity in your hands while keeping you safe from any unwanted cuts or injuries.
Adjustable Triangle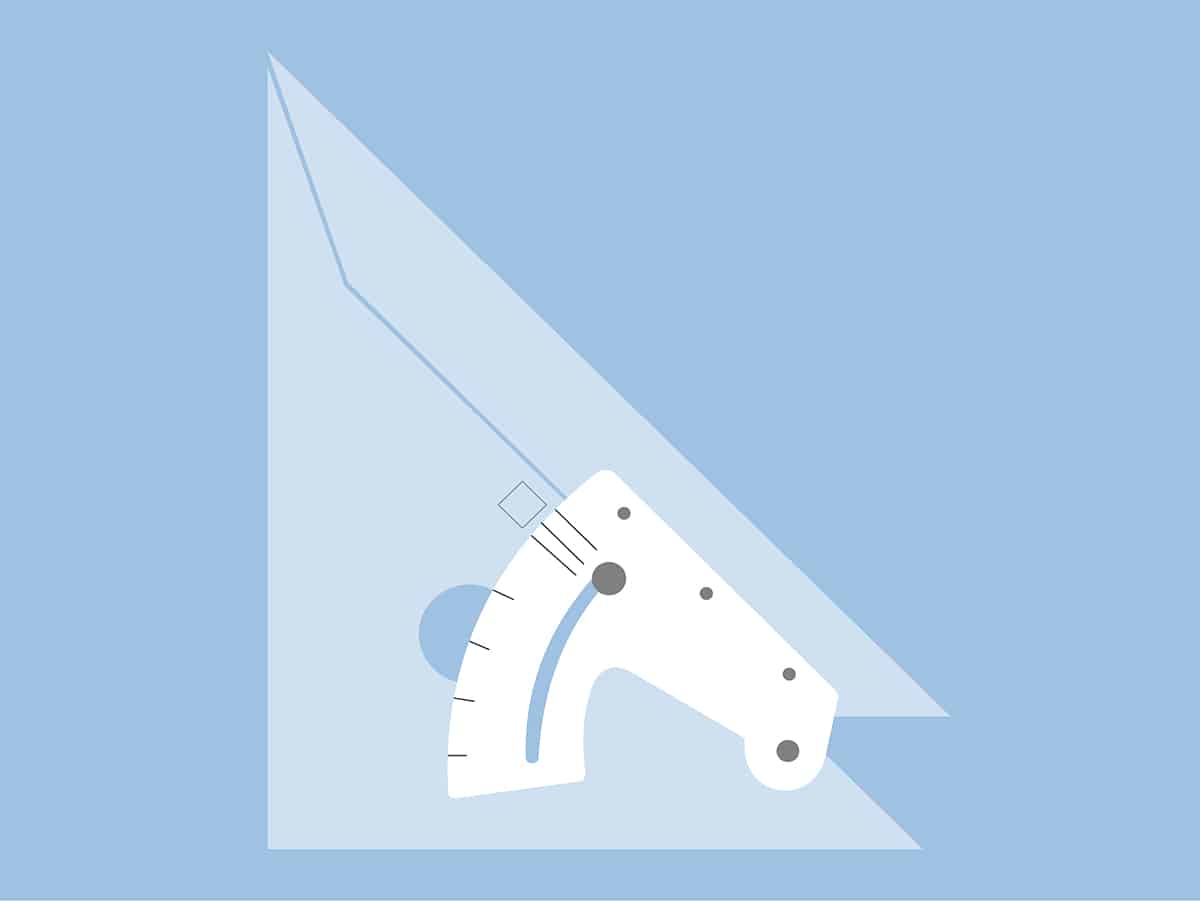 The adjustable triangle is another important measurement tool that architects use regularly. This tool is helpful in measuring angles accurately when drafting. This tool is easy to use and will always be needed to obtain accurate measurements and information.
It has an aluminum thumbscrew that holds the triangle in its place at a particular angle. You can make adjustments to suit your requirements.
Engineer's Scale Ruler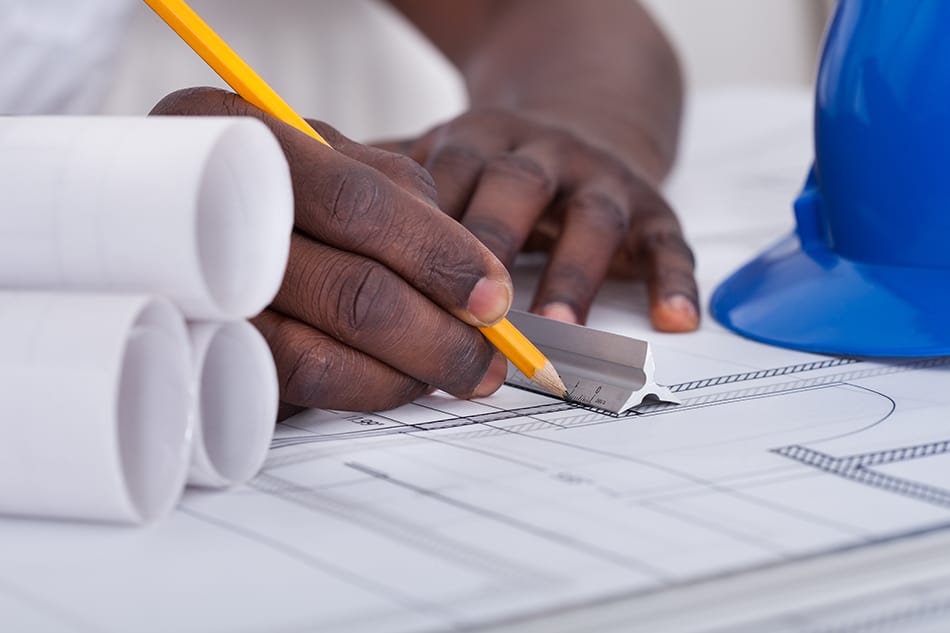 The engineer's scale ruler is not to be mistaken for the architect's scale ruler. They may look quite similar, but they have a key distinguishing difference. The engineer's scale ruler measures everything on a metric scale. Most architects use both the engineer's scale ruler and the architect's scale ruler to get the most accurate and detailed data possible.
Templates and Curves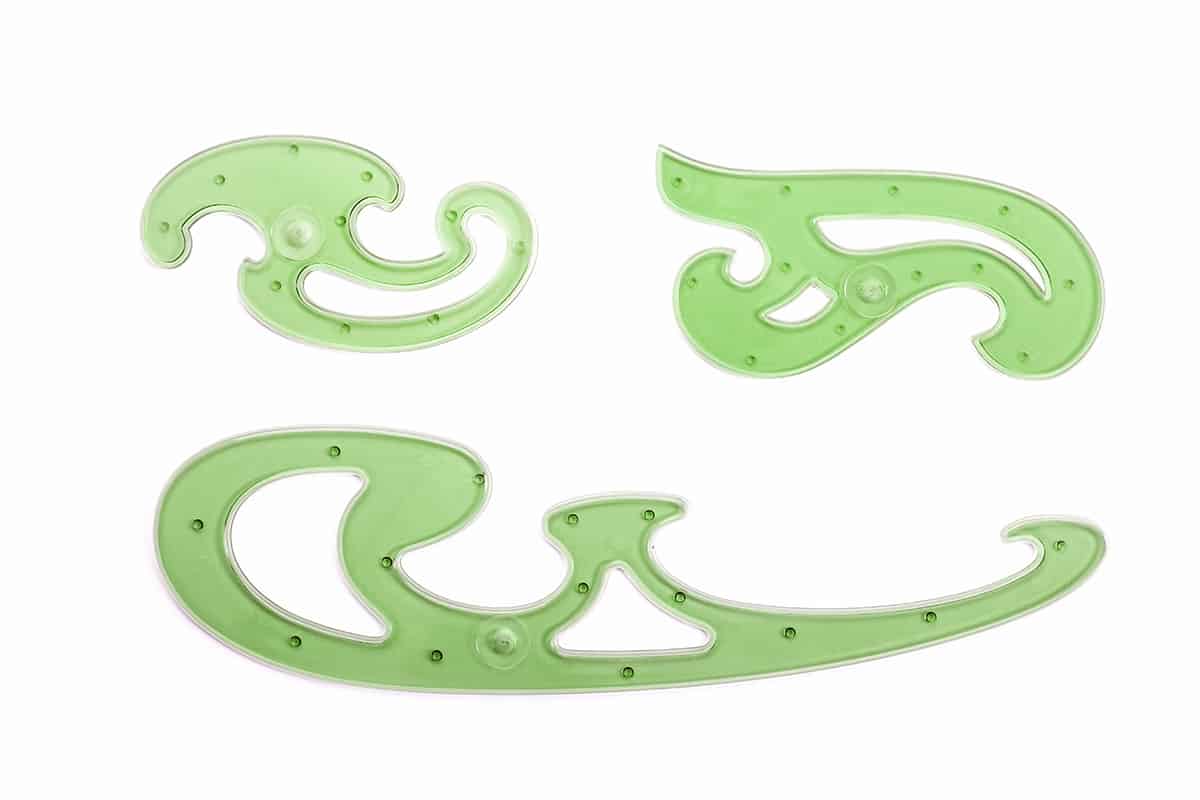 Architects need templates and curves to help with their drawings and designs. A french curve is made of clear plastic and is useful for drawing intricate curved lines and other irregular curves. Templates are used for drawing different standard shapes like circles and other ellipses.
Measuring Tape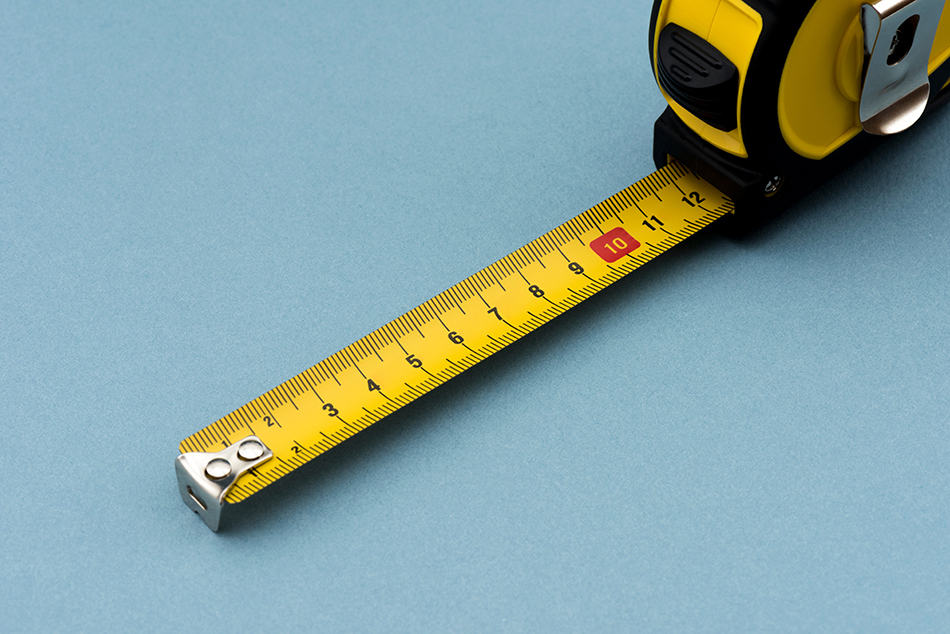 A measuring tape is an important tool to make accurate measurements on-site. All architects use measuring tapes to make precise measurements of distances and product sizes.
There are a lot of choices available in the market. There are retractable measuring tapes or rolling ones. Choose the type with a solid build to ensure long-lasting quality.
Electric Foam Cutter
As its name implies, this tool is used to cut foam efficiently. It can make smooth and clean cutting within 10 seconds. It cuts through styrofoam quickly and smoothly, sealing the edges clean. You can use this tool to cut any shape and angle. It is useful for making models, commercial art development, sculptures, and different artwork.
Small Mitre Box Kit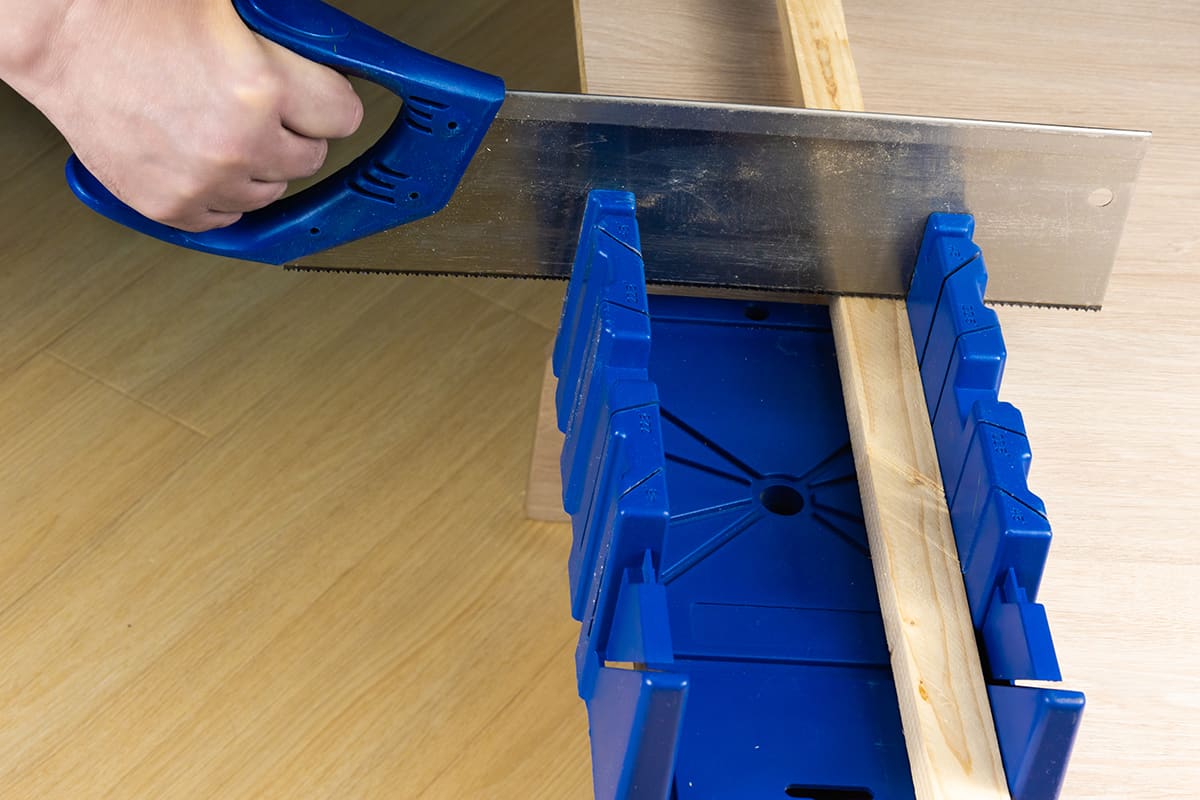 This set of tools includes a heavy-duty hobby knife with a steel pull saw blade and a hand-powered excel miter box. It is used for cutting small-scaled pieces of wood to use for your models. This is ideal for miniature work and a definite mainstay in any professional DIY kit. It can be used to cut two angles – 45-degree and 90-degree.
Drafting Brush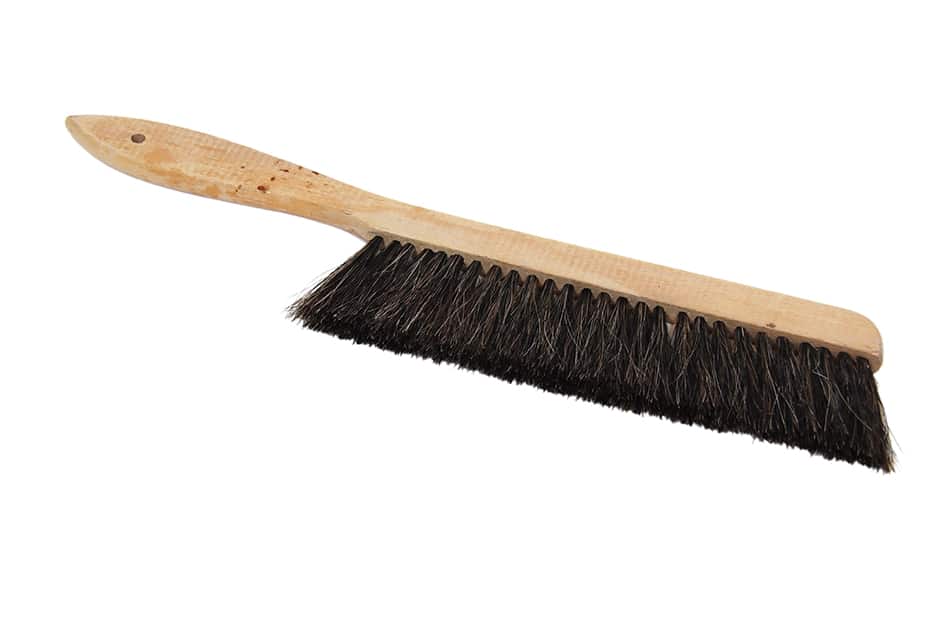 A drafting brush is used to clean up your drawings. When sketching with a pencil, it is unavoidable to get pretty messy. That is why you would need a handy tool to wipe off the paper and make your work look tidy and presentable.
A drafting brush will do the job of cleaning excess lead and other debris. It is a smart idea to keep a drafting brush hanging right next to your workstation for quick access anytime you need it.
Digital Graphic Drawing Tablet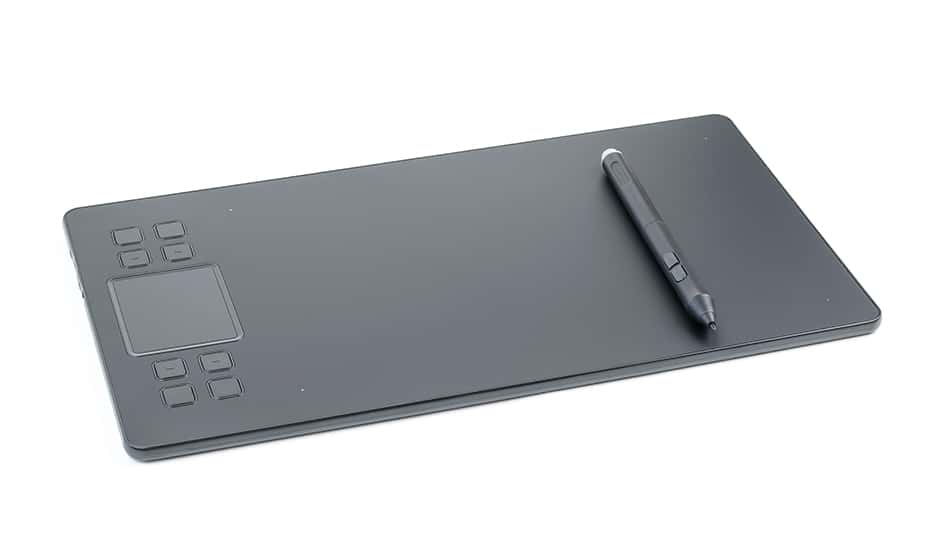 With the rise of modern technology, architects also move from drawing on paper to making digital graphics on tablets. Drawing on a screen simplifies many things. However, this takes a lot of dedication for architects. Having a good quality digital drawing tablet is definitely a great idea to keep up with time, save time and enhance creativity.
A digital drawing tablet is also utilized by digital artists. It is usually made with tough plastic and has a touch-sensitive surface for drawing. It transfers stylus or pen movement to the monitor. It may take some time to get used to and master using this device, but once you get the hang of it, it will be as easy as drawing on paper.
Laptop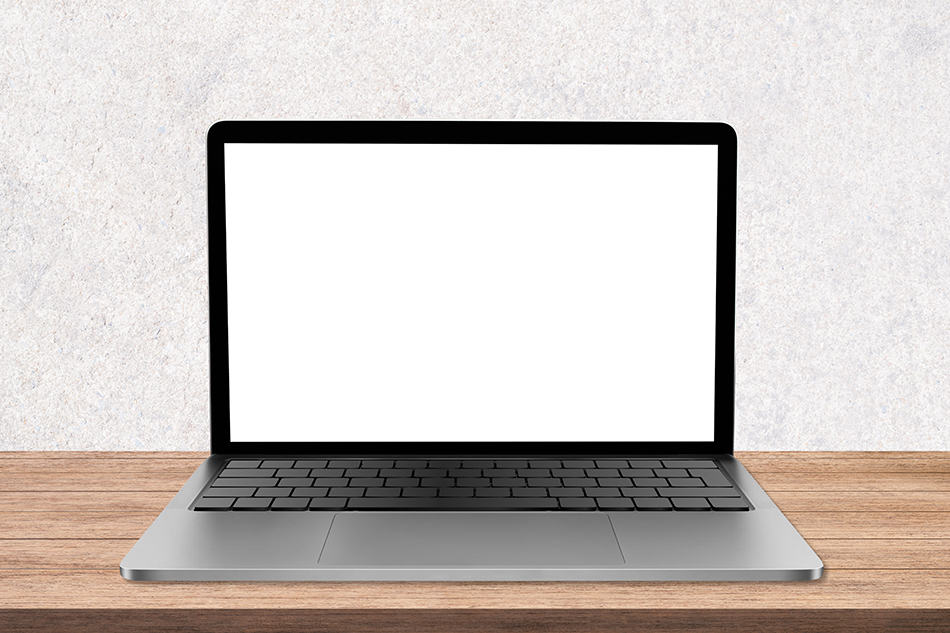 In this modern era, a lot of architectural work is done on computers. Nowadays, architects do a lot of their work and planning on their laptops. Laptops can be carried everywhere, which means that architects can do their work wherever it is suitable and convenient for them. This also means that testing out certain designs is made a lot easier. Laptops can undeniably make an architect's job lighter, with all the digital software that they could install.
Feet – Inch Calculator
This tool is a quick solution when it comes to doing dimensional maths. This allows you to quickly and accurately convert between common building dimensions, such as feet, inches, yards, and meters. This device is absolutely time-saving and has many other built-in functions. It is an affordable tool that helps make calculations quickly and efficiently.
Adobe Photoshop
Adobe Photoshop can be used in various tasks and in many architectural practices. Since it is considered to be the primary image creating and editing tool, Photoshop can provide architects a limitless possibility of media creation. This software can be used by experts and beginners alike. There are also a lot of available video tutorials online to help people get around with the use of this software.
Adobe Photoshop is helpful in making architectural presentations, photography, and visualizations. This tool can be used to create depth and interest in 2D illustrations, which is particularly relevant to architecture students who want to produce elevations in their work. This software is also ideal for making architectural diagrams that aim to convey design concepts and site analysis.
Its excellent layering system provides an easy and flexible workflow, allowing easy annotations of photographs and site maps.
A full Photoshop license can be expensive. However, Adobe has made available their 'suite of elements, which offer stripped-down versions of their full product.