Knifemaking is a process that's been around for hundreds of years. To make a knife, one has to follow a series of processes, and all of these processes require tools. The earliest knives were made from such materials as flint, obsidian, brass, iron, copper, or bronze.
Forging a knife typically involves a couple of processes, namely: the initial forging, grinding, health treatment, blade finishing, and handle making. For all the processes of knife-making to be achieved, one would need a couple of tools. More than one of these tools can serve the same function, and you need to choose based on budget and the level of sophistication of your project.
These tools and their functions are explained below.
Hammers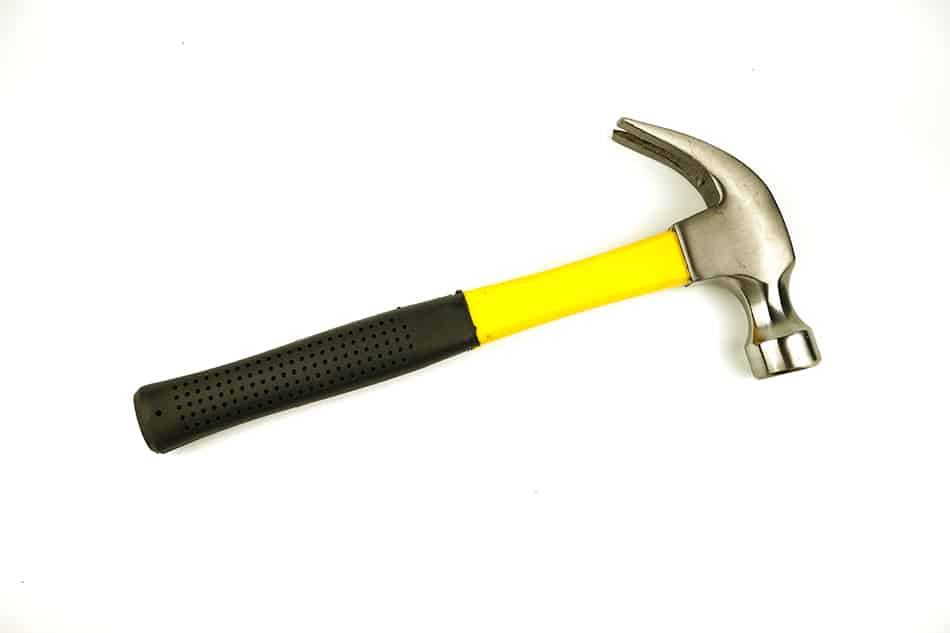 When it comes to knife making, hammers are an extremely handy tool. A knifemaker uses them to flatten the blades of the knife on the side and amplify the blade's hardness by using compressive forces. When choosing a hammer for knife-making, you have to take the time to pick out one that's adequately strong to alter the shape of the workpiece when hit; however, it shouldn't be tougher than the anvil.
Picking a hammer is always a tough decision because there are various kinds, and many knife-makers will usually get multiple ones for various purposes; however, if you need one all-around hammer that can be used for making several kinds of blades, it is a round face flat hammer. The components of this type of hammer not only let you flatten a blade where you need to but also allow you to stretch or extend the surface of the blade while it's heated.
Hammers are one of the most important parts of the knife-making process; a blacksmith cannot do much without them. A lot of factors determine the kind of hammer you'll need for knife-making. Such factors include the application for which you intend to use the hammer, your skill level, and your specific need.
Choosing the wrong kind of hammer when making a knife can hinder the outcome of your work considerably. A blacksmith who is a beginner must take care to choose the right type, style, and weight. So take the time to look at different types of hammers, their advantages, disadvantages, and their impact on a knife before you make a decision.
Forge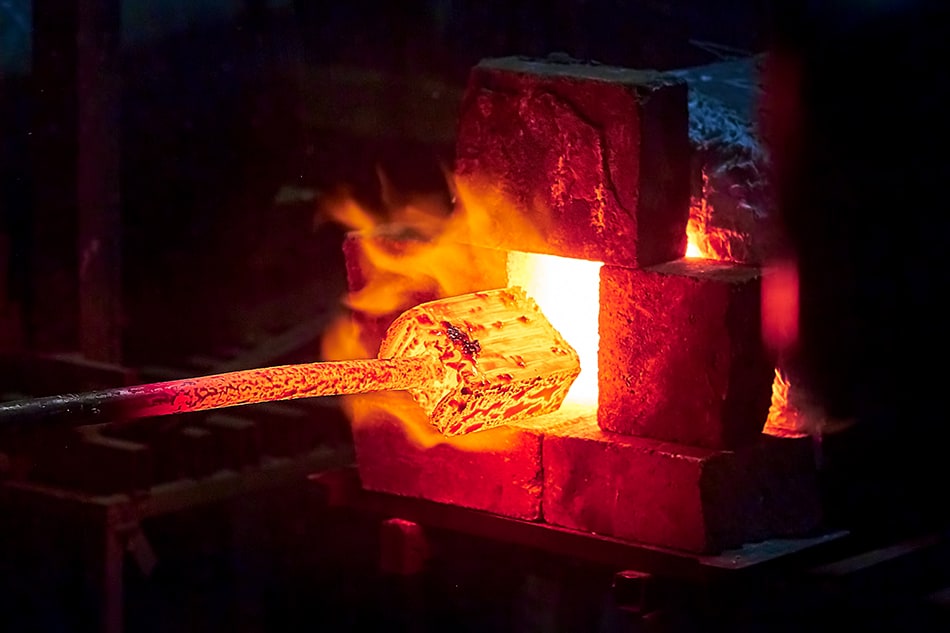 Knives need to be treated with heat, which is why every knife-maker needs a forge. The steel used in knife-making is first heated up and tempered so that they develop such properties of toughness and hardness. In other words, knives are heat-treated to harden their steel enough for use. The right level of hardness targeted during heat treatment will depend on the purpose for which you intend to use the blade. For whatever purpose a knife is needed, they need to be made hard enough to maintain their edges and at the same time flexible enough to withstand constant and intense use.
In recent times, heat treating ovens are typically used as forges. These are purpose-built machines that provide consistent heat for the knife-making process. Amateur blacksmiths often try to use a torch to heat their steel; however, this method is not at all consistent and doesn't maintain the required stable temperature of about a thousand degrees. If the heat supply is not consistent, you may end up with a knife that has different levels of harness, and this will be considered a failed blade.
When shopping for a forge or heat treating oven, try to choose a model that allows you to control the heat either manually or digitally. Also, make sure you select a size of forge or oven that is big enough for the size of your project and can provide a temperature as high as you'll need.
Tongs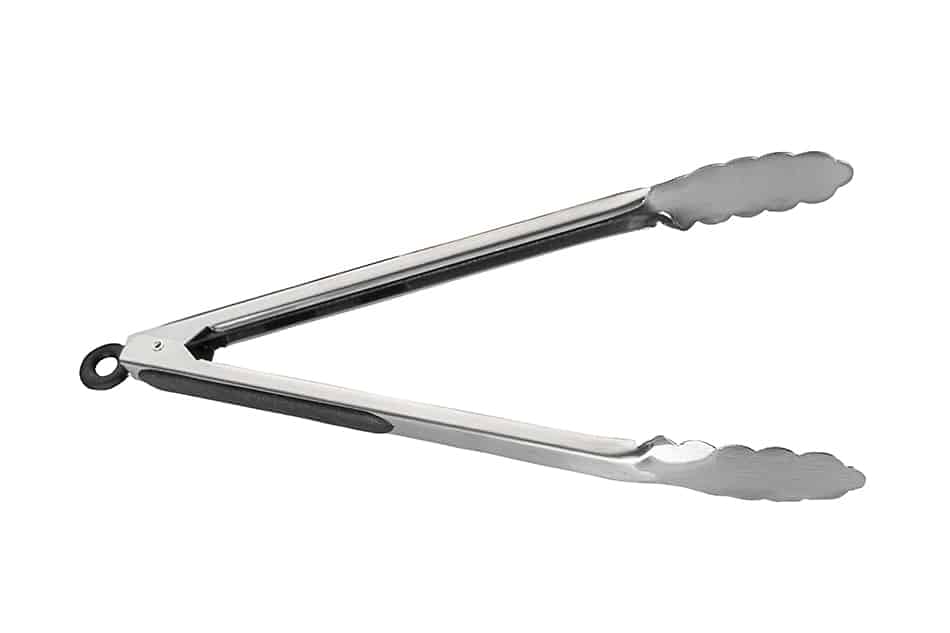 When making a knife, you'll find that tongs are extremely important tools because you use them to hold the heated workpiece and move it around easily without having to touch the very hot material with your hand. With tongs, you can flip and move blades when you're shaping them. Tongs offer you two great advantages: a very firm grasp and easy mobility. For this reason, they are indispensable in knife-making.
An important decision to make when it comes to tongs is knowing the exact kind of tongs that would firmly hold your material in the form of a blade. Do not try to replace tongs with vise grips or pliers, as these tools are not quite as strong. Tongs are used at temperatures higher than 2400 degrees and have specialized reins. Also, when used correctly, tongs can't scratch your workpiece.
Anvils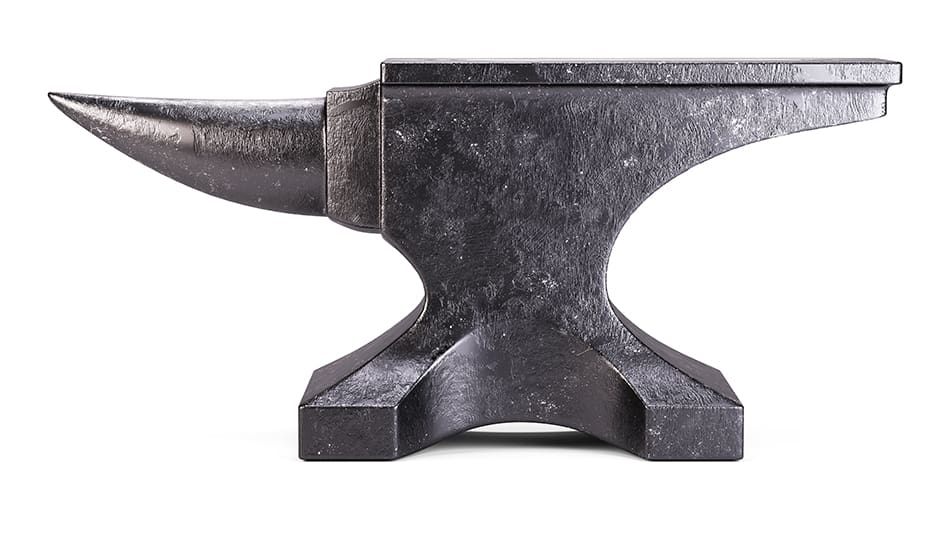 Anvils are important tools for metalwork and are basically huge blocks of metal with flat surfaces. It's on this flat surface that a heated blade is shaped during the knife-making process. In knife-making, anvils are preferred to simple workbenches because they provide a studier and stronger surface. Anvils are typically made from cast or forged steel treated by electric induction or flame. They are purposely made to be hard enough to withstand constant hammer blows without cracking or showing other signs of degradation. Many amateur knife-makers prefer to use slabs or tough stones as an anvil because good anvils are either often expensive or difficult to find.
You'll sometimes find inexpensive anvils that are made of low iron or low quality steel, but these would dent, crack, and be deformed when struck hard enough and do not offer much of a rebound when struck, and as such, they cannot be used for serious knifemaking work. Good anvils are huge, which makes them even more practical as they need high inertia to cause the energy of the hammer to be shifted to the workpiece.
Sand Paper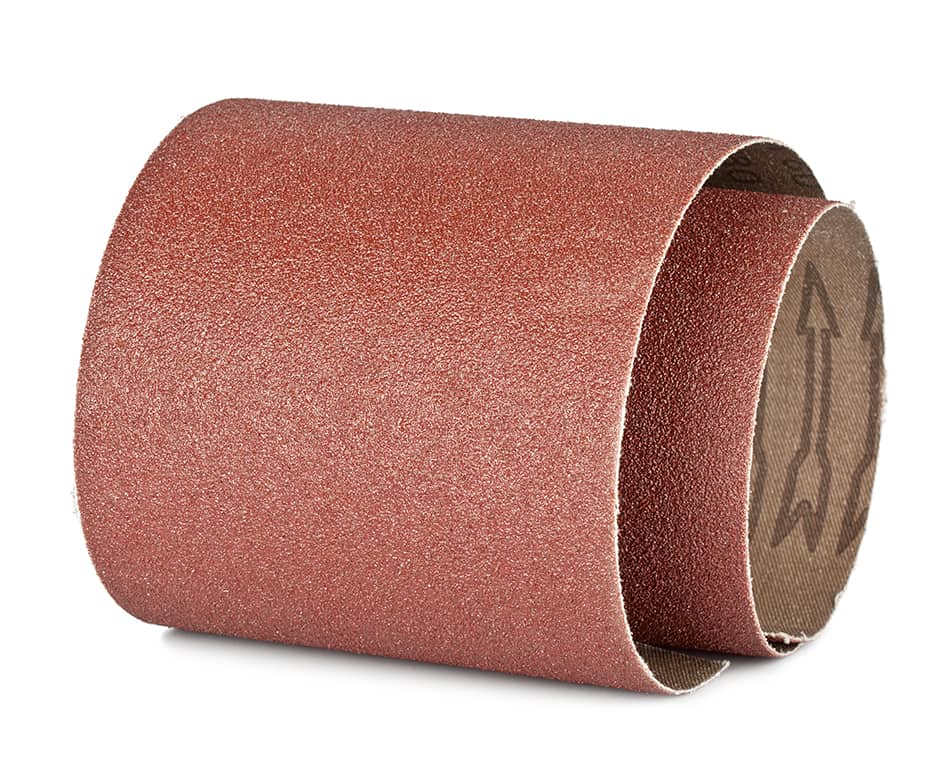 Sandpaper is available in stores in various sizes, and its purpose is to remove unwanted material from your work surface, which in this case, is your blade. There is a range of sandpaper made of various grits, and they could be used for a wide variety of applications. Though the surface of sandpaper is rough and textured, it smoothes out blemishes accumulated while working on the blade and also levels the blade's surface. Even though they're called sandpaper, they're neither made from sand, and their job is to give your blade a clean surface finish.
Chisel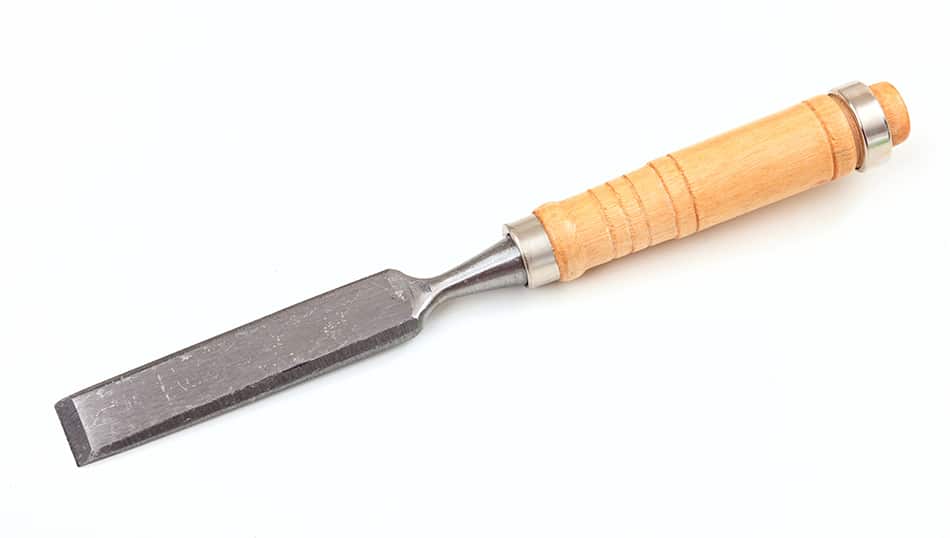 Chisels are used for cutting or carving hard materials ranging from stone, wood, or even metal. When looking for a good chisel, make sure you look out for ones made with good quality steel. Also, there are different kinds of handles on chisels, some chisels have metal protruding from their handles, and these kinds of chisels can be struck with a hammer when working. In blacksmithing, chisels are used to cut steel and carve out knife handles. Since chisels constantly cut through wood or metal when struck, they often get dull and need to be sharpened occasionally.
Punches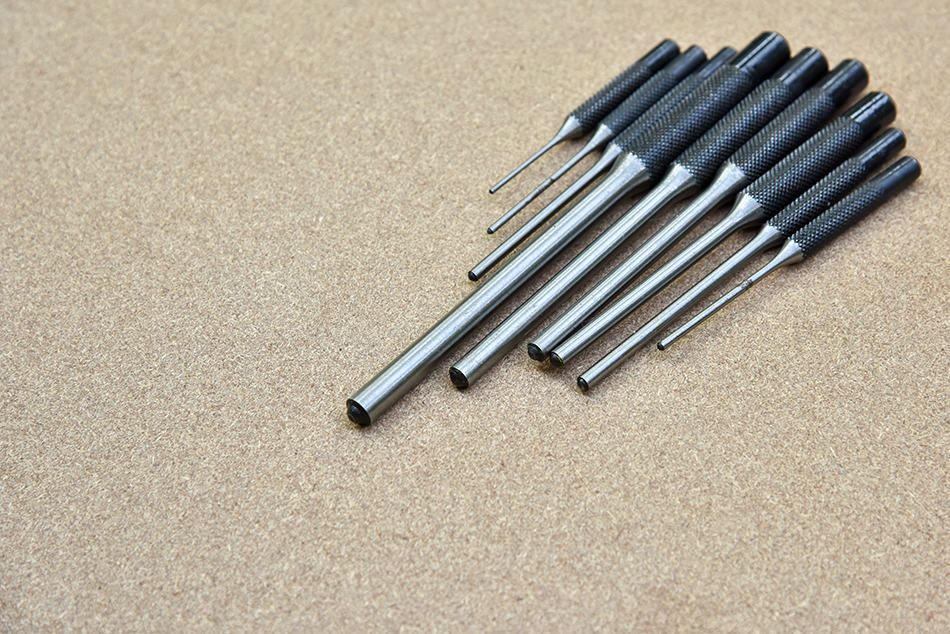 Punches are strong metal rods with a tapered tip at one end and a flat, wide bottom at the second end. To use a punch, you'll have to point the narrow end on the target surface and then strike the broad surface with a hammer. These tools can be used to punch holes through the metal blade of the knife.
Pyrometers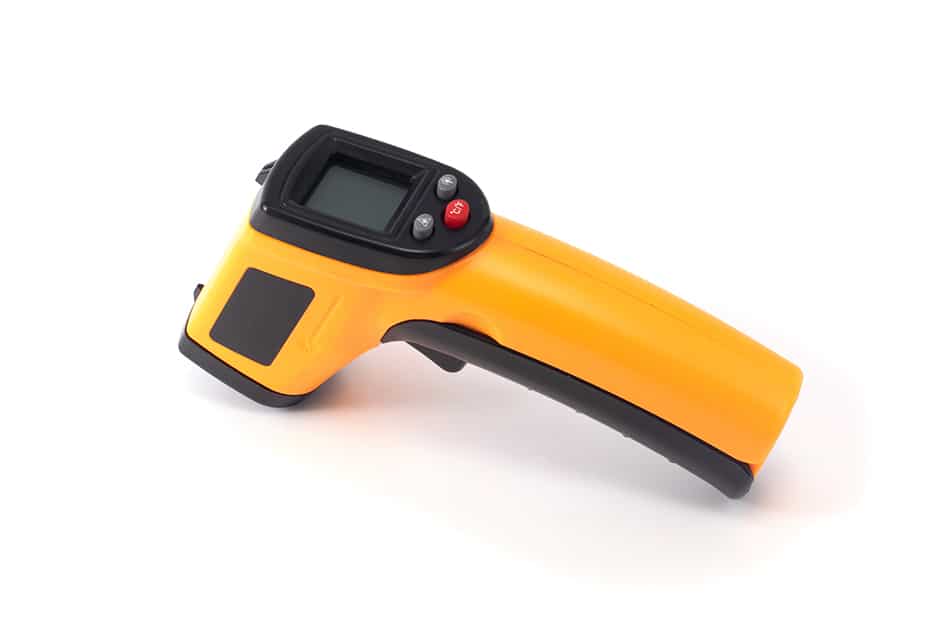 Pyrometers are used to determine the temperature of objects from a distance. In past years, various forms of this tool had existed; however, modern ones tell the temperature of an object based on the total thermal radiation emitted from the object. This process is known as pyrometry.
In knife-making, blacksmiths use pyrometers to measure the temperature on the surface of metals; this helps them determine the ideal working temperature of the metal they're working on. This is because sometimes blades are too cold to work on or too hot to handle, so having a pyrometer helps make a knife-maker's job easier.
Drifts
A drift is almost like a punch; however, its job is to widen holes created by the punch. Drifts are sold in varied face diameters and sizes, so you need to pick one that's most suited for your application. Unlike punches, you shouldn't apply force at the top of a drift. Most drifts are made from steel, copper, light alloys, and wood that's cut to size for the purpose. Drifts can also be used to eliminate dents from places that could have otherwise been hard to access.
Grinders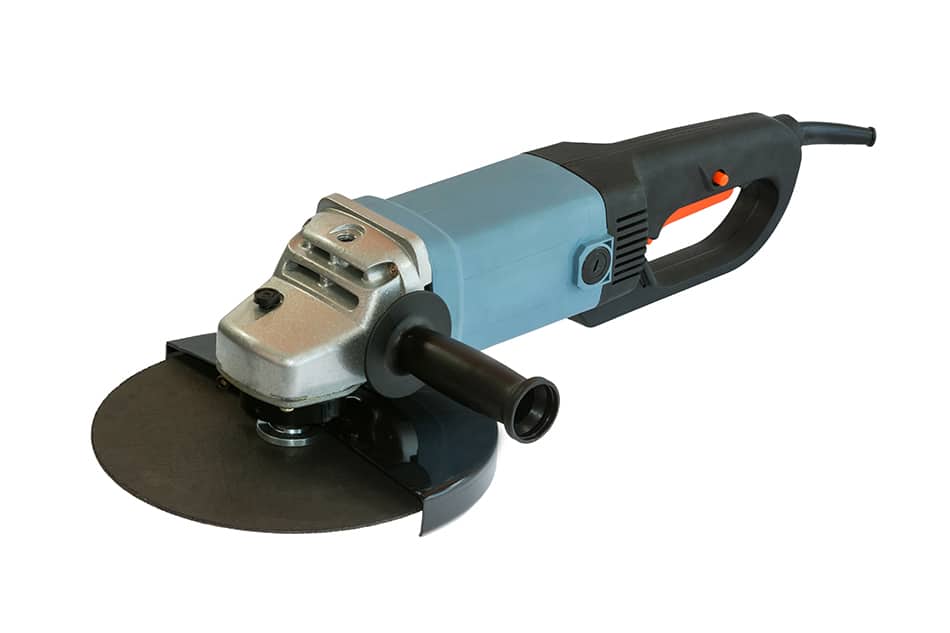 Grinders are also called grinding machines, and they are power tools used for grinding. Grinding machines utilize an abrasive wheel as their cutting tool. These machines are used for the finishing of workpieces so that they have high surface quality, such as high dimension and shape accuracy and low surface roughness. Grinders are indispensable if you need to smoothen out the surface of your blade and get rid of all excess metal. This process is really difficult to accomplish manually, so you get to save a lot of energy and time when using an electric grinding machine.
Protective Gear
Even if you think knife-making is a lot of fun, you also have to admit it's a dangerous hobby, compared to many others. It also often causes a mess, and there are a few health hazards, so and one needs to take a couple of precautions when making a knife. If you want knife-making to be safe and enjoyable, here are a few gears you should try to have.
Respirators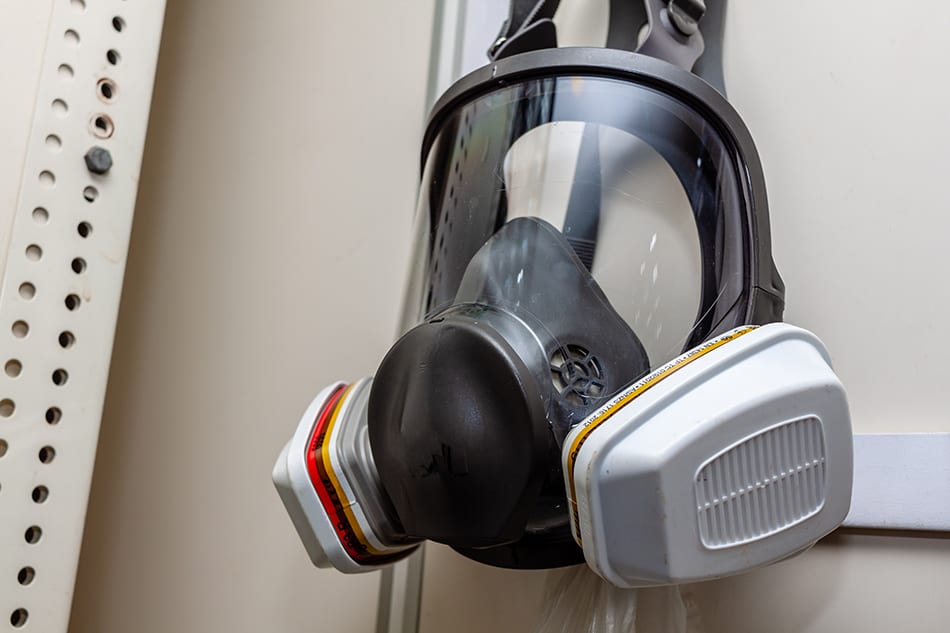 When working on knives, there would be many fine particles in the air, both from wood dust and metal, and you wouldn't want to breathe this in as it would cause significant damage to the lungs over time. This is the reason you'll need respirators. When buying a respirator, try getting a reusable one that's durable, comfortable, and doesn't keep you too hot when you put it on.
Aprons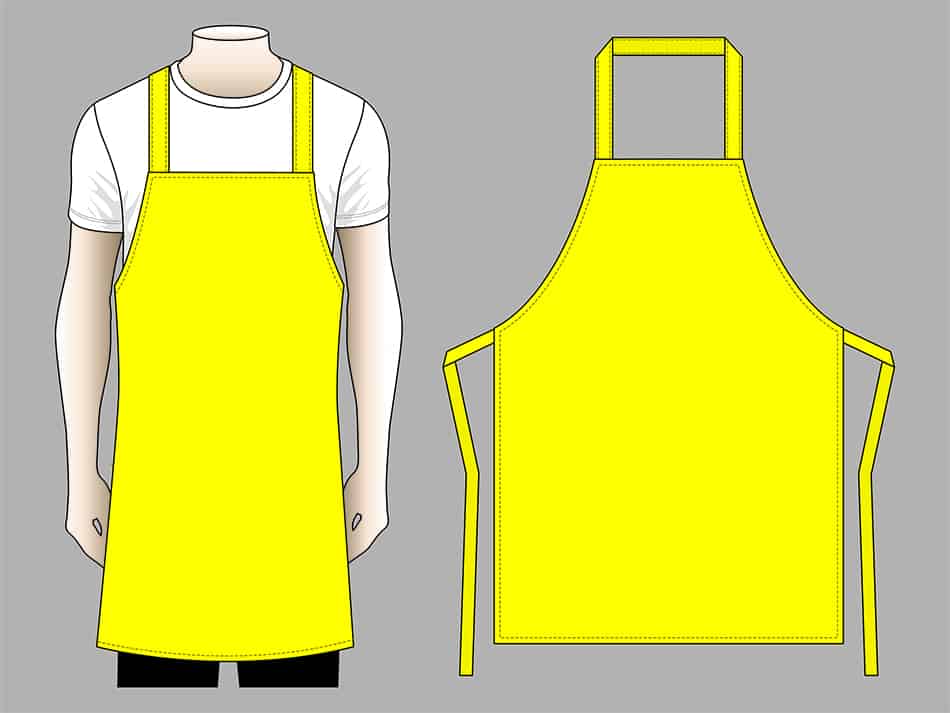 Aprons are one of the most useful gears you can have for knife making. They protect you from the knife's blades when they're hot. They also come with pockets which are important for storing small but useful items for the knife-making process, such as your safety glasses and magnets.
Blacksmithing aprons are made with all kinds of materials and sold in all kinds of designs, and are sold both online and in traditional hardware stores. Heat-resistant aprons are preferable because they protect you from the radiant heat of the oven and also from red-hot knife blades. Aprons also protect your clothes from grime and dirt.
Heat Resistant Gloves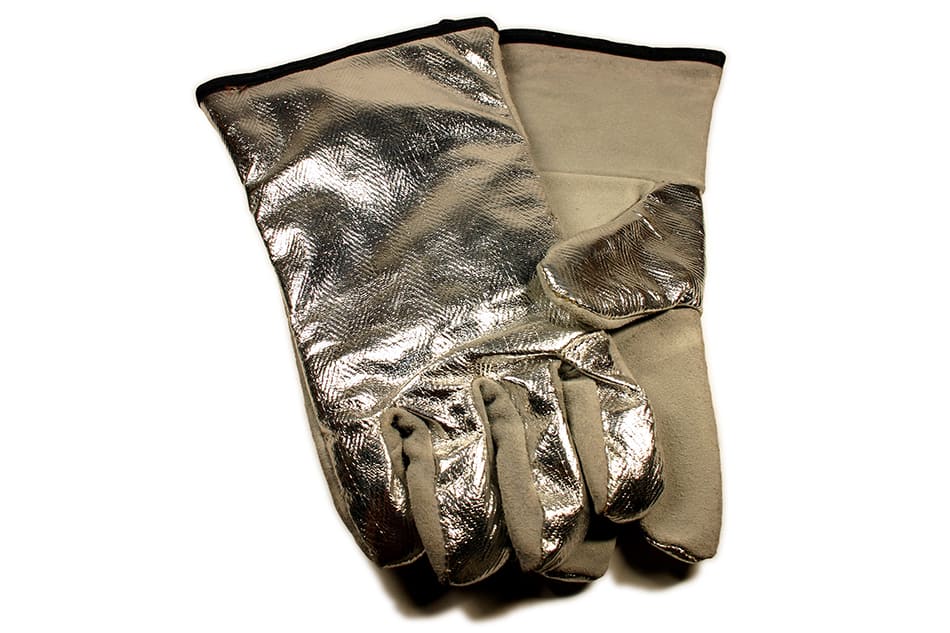 One needs to work with hot blades and ovens when making a knife, so it's impossible to work without gloves. Gloves keep your hand from getting burned while you pick up and move objects around. Gloves are made in different kinds of material, and you need to pick one that works best with your specific application.
Safety Glasses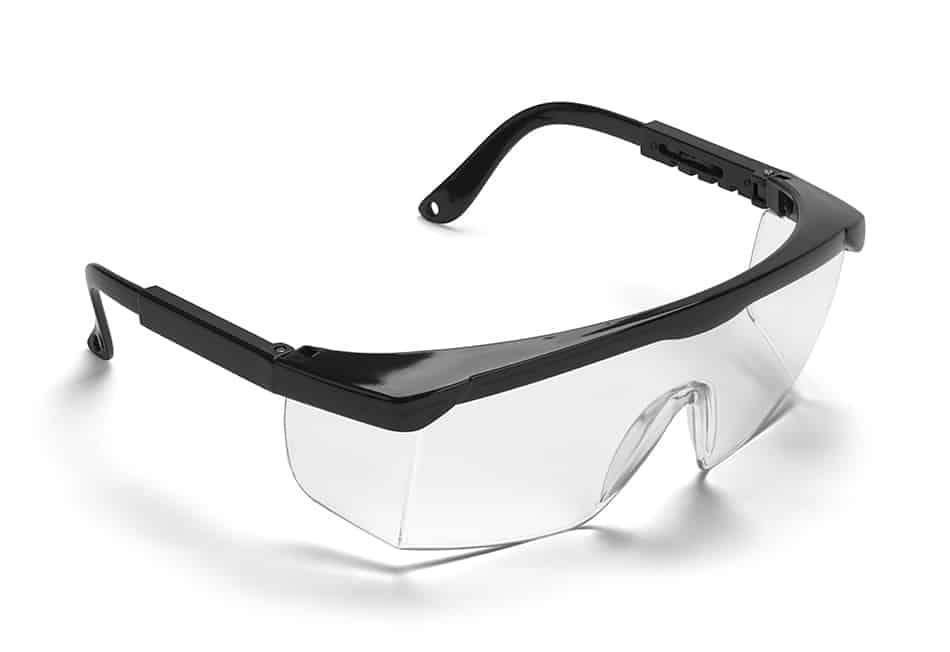 Working with lots of fine particles in the air and safety glasses can cause some very serious injuries to the eyes. So don't embark on a knife-making project without wearing any safety glasses.
Hacksaw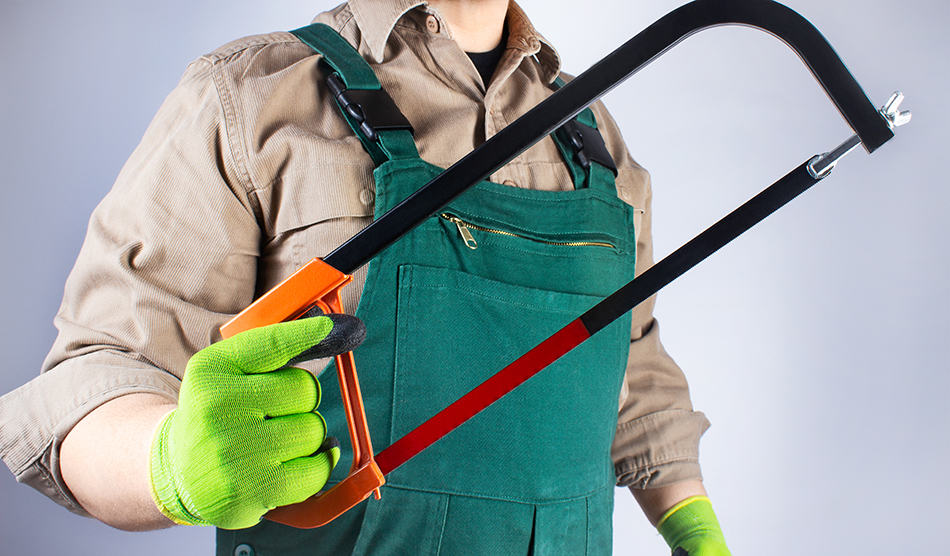 Hacksaws are fine-toothed saws, mainly used for cutting metal. These are, of course, useful for knife-making as the process involves working with metals. Today's knives are made from stainless steel, carbon steel, and other stainless steel families. These different kinds of steel can be used in different situations depending on the kind of knife one intends to make. The kind of steel can determine the level of toughness, hardness, edge retention, sharpness, and corrosion resistance a knife would have. For instance, a knife fashioned from mild steel or low carbon steel would be considered low quality. Knives made from high alloy or high carbons are known for their hardness, while knives made from low carbon would be very soft and easily bendable.
A Vice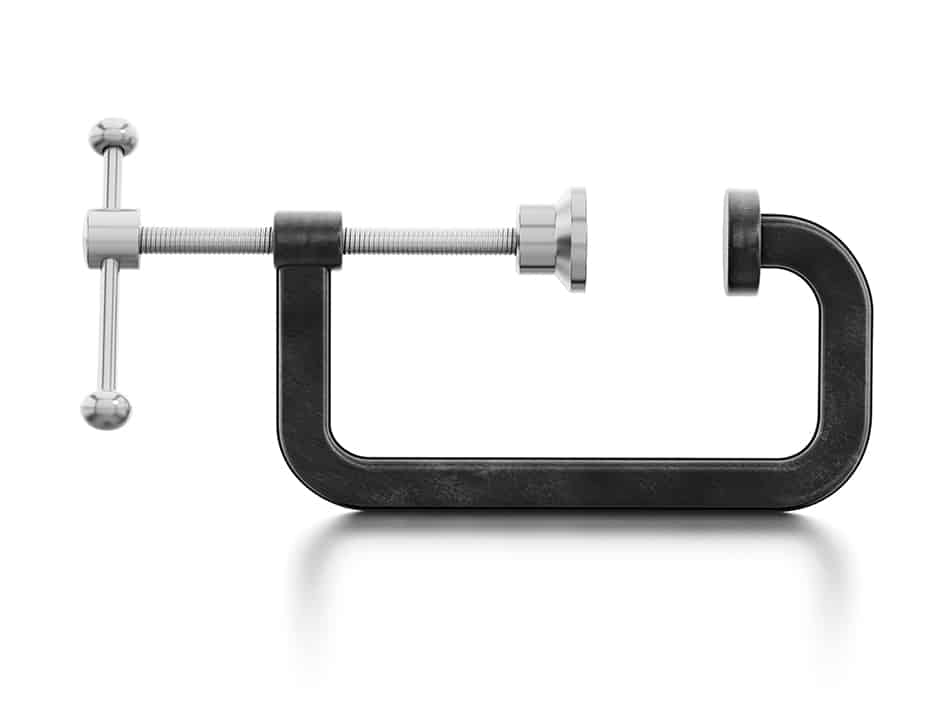 Vices are used to hold the metal in place when cutting, altering, or filing them. Choosing the appropriate kind of vice to use for knife making usually depends on the task at hand.
Drill
A drill, also sometimes called a drilling machine, is mainly used for driving round-shaped holes in blades. Drilling machines are made in different designs. They vary in size, power, and speed, with some more high-powered than others. You'll find that some drills also have a hammer function. Some drills are electrically driven, some are battery-operated, and others are hand-operated. Electric-powered drills have been the most popular in recent years.