Plumbers are outstanding artisans whose work should not be undervalued. After all, they go into and see parts of our homes that we'd happily stay away from. And they're always ready to fix the problems that make the gesture of turning on a faucet or flushing a toilet an everyday convenience that we take for granted.
So if you have a spouse, close family member, or friend who's a plumber, show them how much you care with a carefully chosen gift.
Plumbers' Tools and Work Clothes
1. Toolbag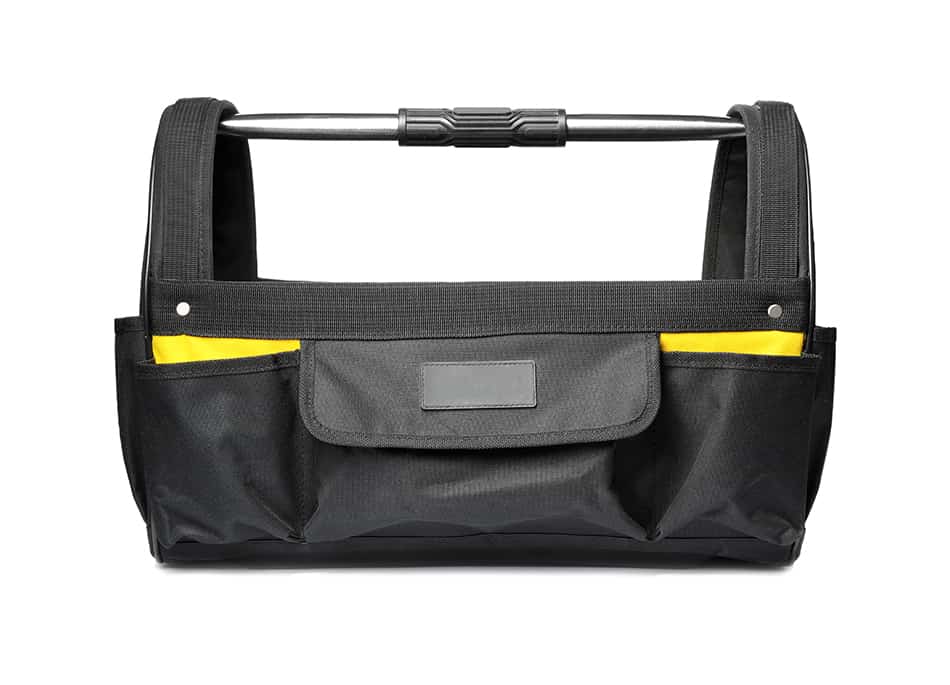 As you can imagine, a plumber needs many tools to carry out their job, depending on its complexity, and they always need to be prepared. Therefore, the ideal plumbers' bag should be compact but have 40 to 50 compartments and pockets to store tools in a way that takes the guesswork out of finding the right one.
Tool bags can be found in heavy-duty synthetic fabric or leather. They come with ergonomic handles or an adjustable shoulder strap to ensure they are extra comfortable to carry. Some are even water-resistant to keep the bag's contents dry. In addition, high-quality toolbags are generally robust and built to last for years, which is why they make such a thoughtful present.
2. Knee Pads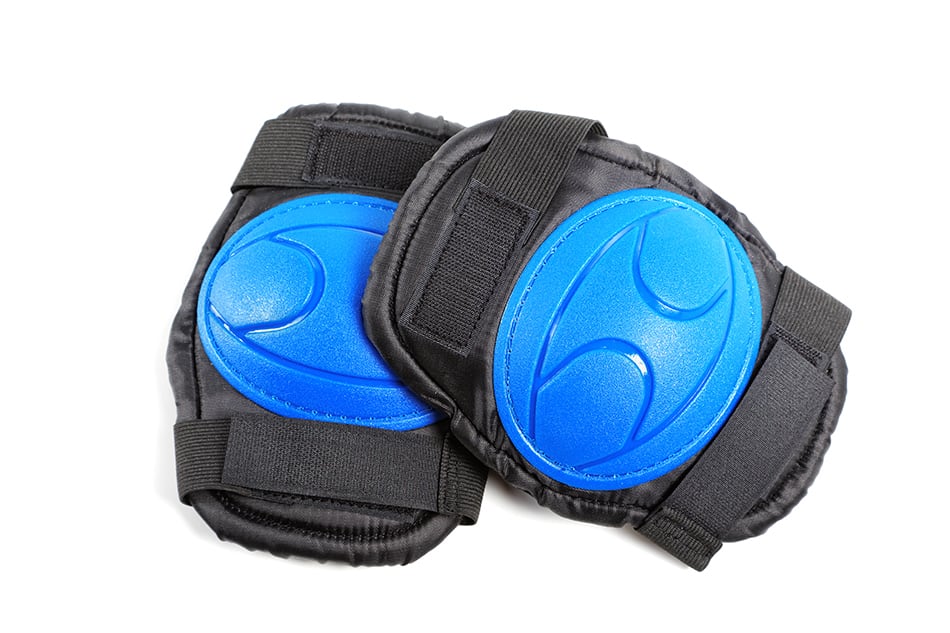 Imagine spending almost 24 hours a week kneeling on a cold, hard floor. Well, that's what the average plumber needs to do to get his job done, so it's no wonder that knee problems are among the most prominent health complaint that plumbers have. A cushioned knee pad is an excellent gift for any plumber because it makes their job easier.
You can find knee pads in various sizes but look for one that covers a decent amount of floor space and measures around 16×12 inches. You'll also want to make sure that the pad is ergonomically designed and has a sturdy 1.5-inch thick foam cushion that distributes weight evenly and eases pressure on the joints.
If the plumber you're planning to gift already has a kneeling pad, they might be happy to have the option of knee pads, too. In contrast to a kneeling pad, which is placed on the floor to support the plumber's knees, knee pads are individual pieces fitted over each knee.
And because knee pads are attached to the plumber, their main advantage is that the plumber doesn't have to relocate them every time he moves to another place. So, they are more convenient to use.
3. Adjustable Wrench Set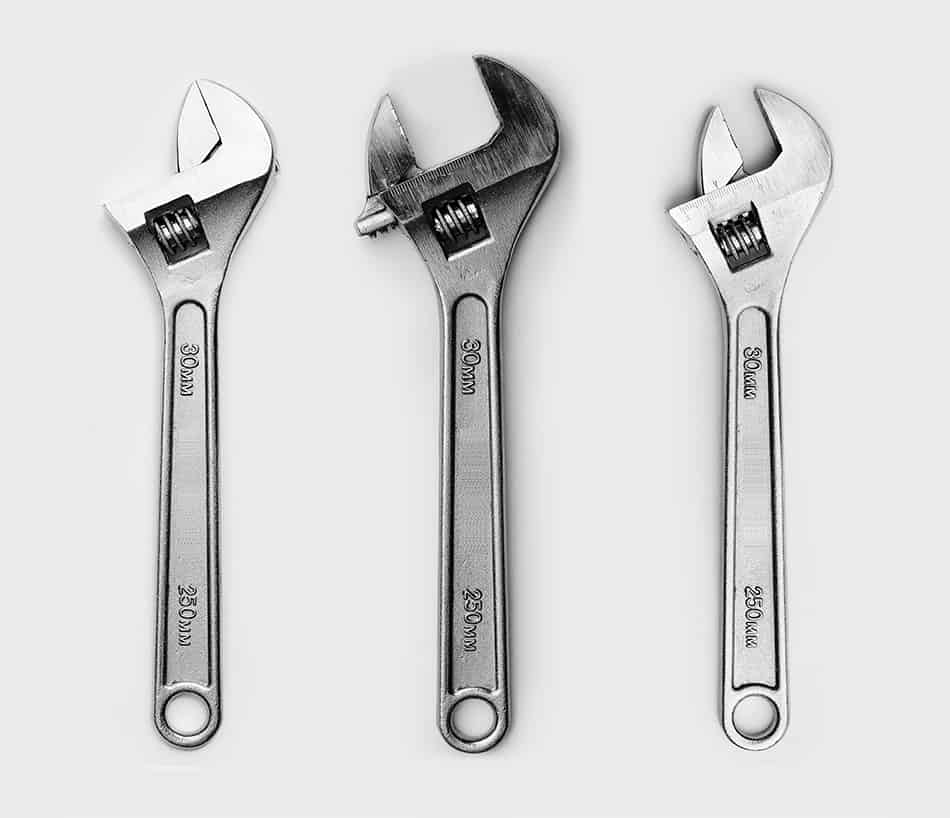 Every plumber needs a reliable wrench to complete repair jobs well. Many plumbers use an adjustable wrench that can fit different-sized fasteners and pipes. Consider getting a brand new set of adjustable wrenches for the plumber in your life. A large and small one will suit a wide variety of tasks.
4. Pipe Cutters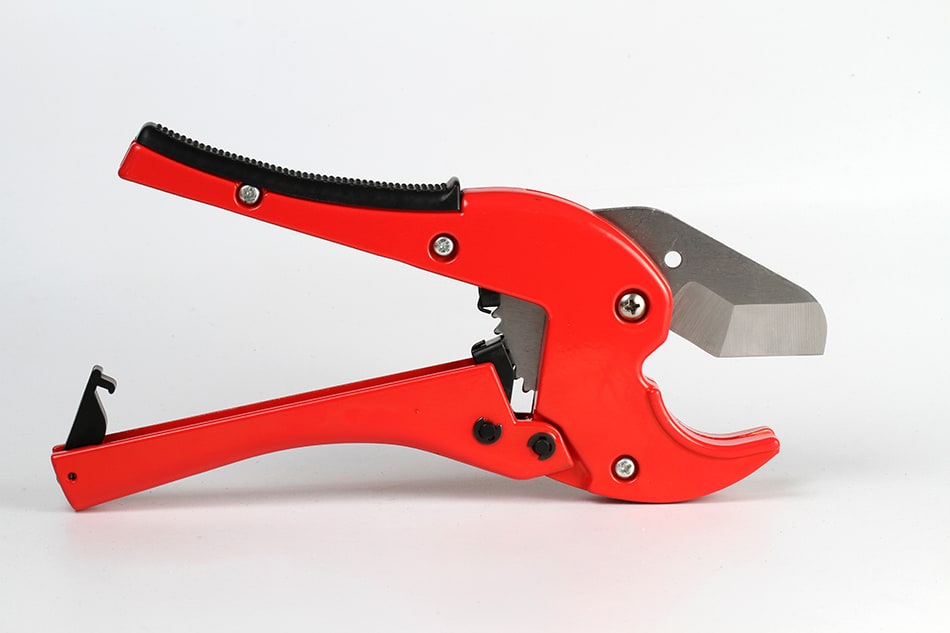 Surprise your favorite plumber with a gift-wrapped pipe cutter. This handy tool is used when they want a cutting job done faster and with cleaner lines than a hacksaw.
Different cutters are designed to cut commonly used piping materials, including copper, PVC, and steel. Choose one type, or if you really want to spoil them, get them a complete set.
5. Portable Drain Snake
One of the most common reasons a residential plumber gets called out is a slow or clogged drain. Plumbers use a drain auger – or drain snake to non-plumbers like you and me – to unclog blocked drains.
A drain snake can be quite a hefty bit of equipment because some jobs need that, but a run-of-the-mill blocked drain in a home can be unblocked with a portable drain snake in no time at all.
There are a variety of compact drain snakes in the market. Some are manually operated; others use rechargeable and non-rechargeable batteries. So you have more than enough choice when looking for a present to best suit the needs of your plumber friend or family member.
6. Hacksaw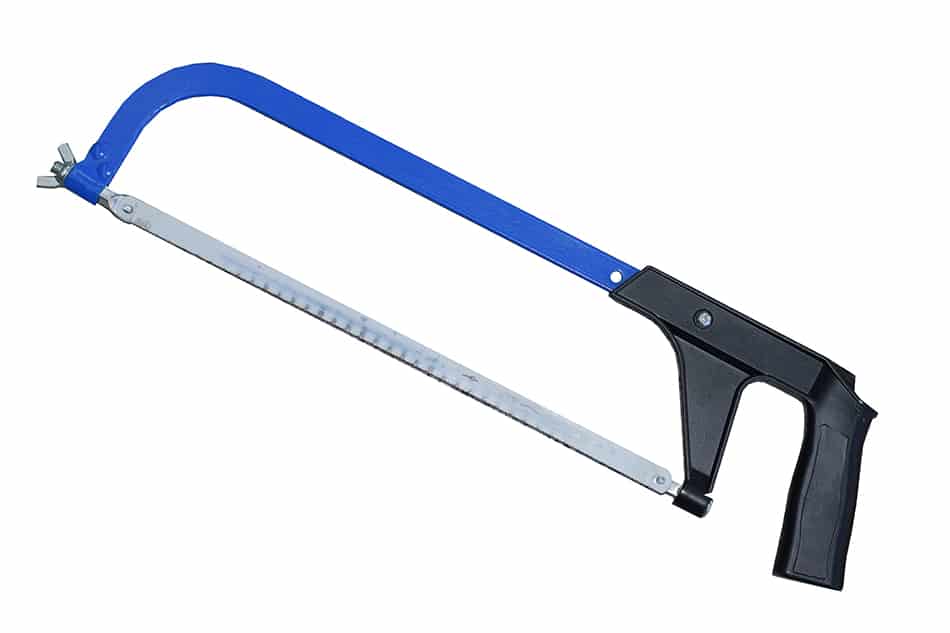 If you're looking for a gift that's easy on the pocket but still very useful, you won't go wrong with a classic plumbers' hacksaw. You might think a hacksaw is rather basic and nothing to write home about. However, many plumbers consider them a must-have in their toolkits because they make light work of cutting through metal and plastic pipes.
You can get a regular-sized hacksaw and a junior version, which is smaller and easier to use when cutting in tight spaces. Hacksaws are a gift that will keep on giving. If a plumber likes it, they'll stick with the same one for years, so choose wisely.
7. Flashlight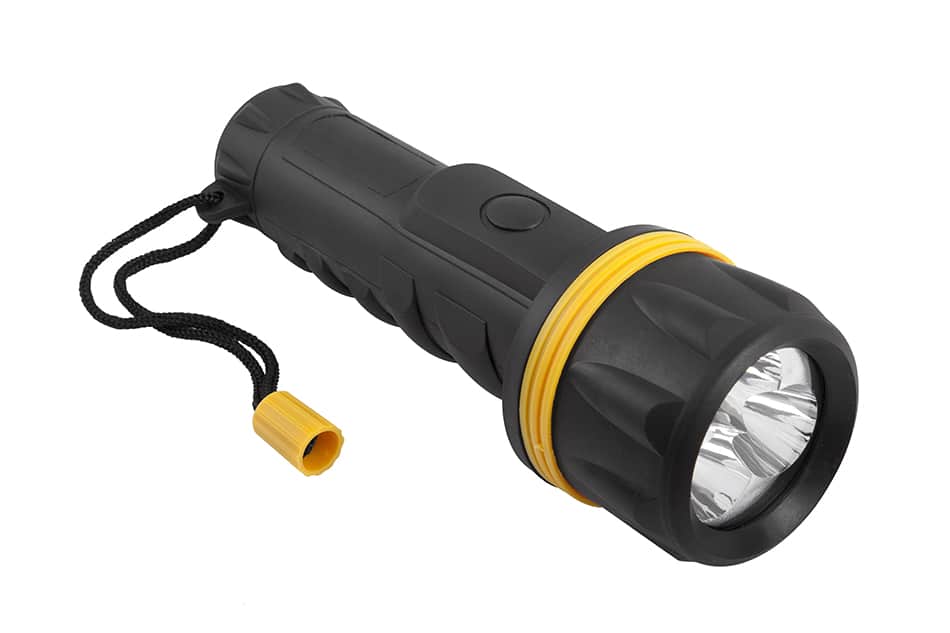 Plumbing systems and fixtures are usually in poorly lit and cramped spaces in a home or building. Plumbers need great lighting to accurately diagnose problems, and the light from a smartphone just won't cut it.
A high-quality flashlight is a perfect gift to help your favorite plumber find his way in the dark. Features to look out for are a bright, adjustable beam to suit different light conditions, a waterproof casing, and lightweight construction.
8. LED Headlamp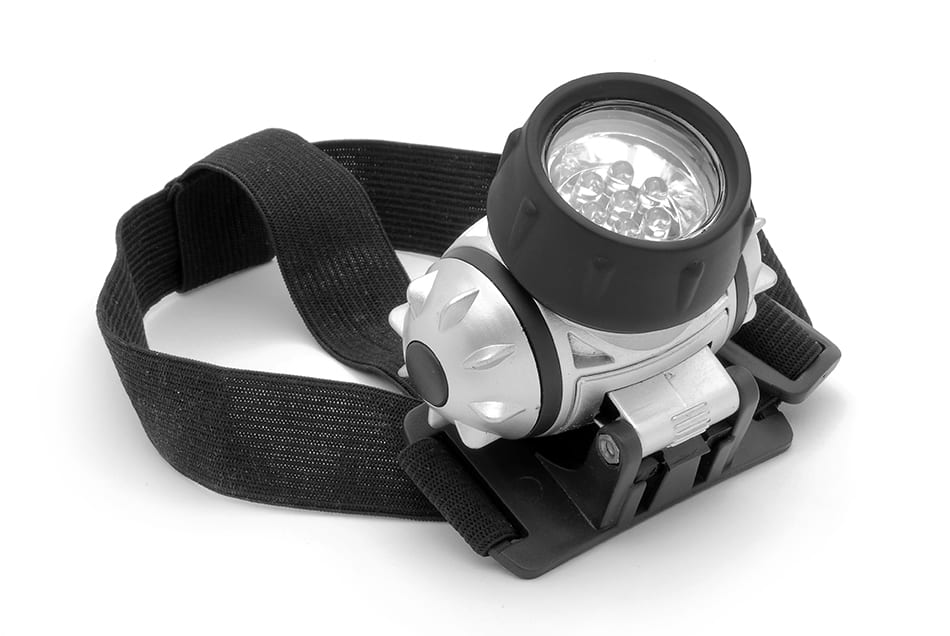 A flashlight is fantastic when a plumber has a free hand to hold it, but sometimes their hands may be occupied with other tools or equipment. This is where LED headlamps come in. You can find different types of these lights in hardware and outdoor stores or online.
Most have one or several bright LED lamps mounted on an elastic strap that fits snugly around the head. Some models are rechargeable, so you won't have to think about buying extra batteries to go with the gift.
9. Plumbers Putty
Plumber's putty is the unsung hero in a plumbers arsenal, and you'll find it in almost every toolbag. The putty's soft and pliable properties mean it can be used on various plumbing components, like faucets and drains, to form a watertight seal.
Because plumber's putty is sold in small tubs, it tends to get used up quickly. But luckily, it's inexpensive, so you can buy a few tubs to make sure your plumber is always well-stocked.
10. Magnetic Torpedo Level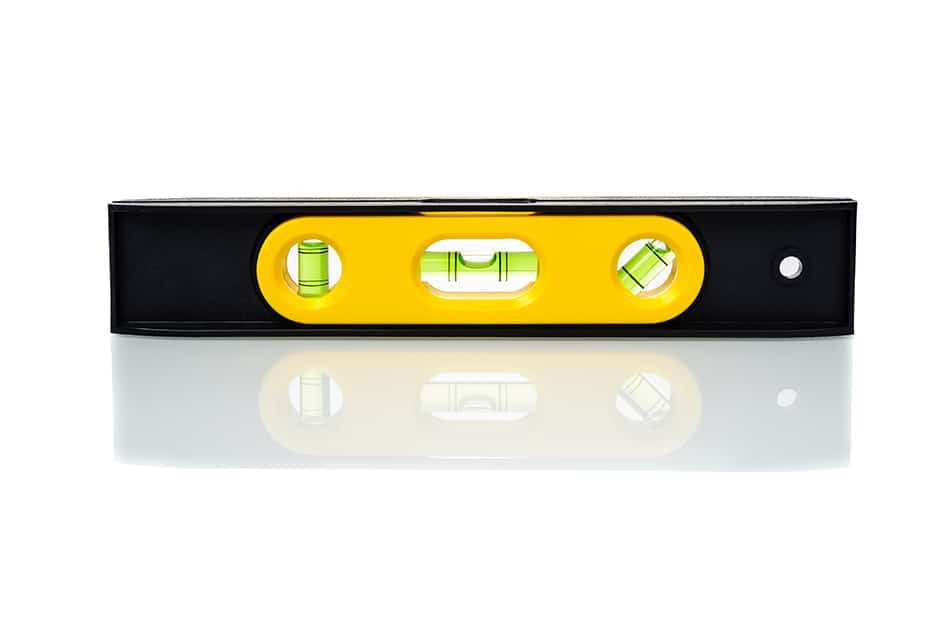 Torpedo levels are small gadgets used by plumbers to determine if pipes are perfectly vertical (or "plumb"). They are usually small, measuring between 6 to 12 inches, and made with aluminum or plastic.
The most important feature of a torpedo level is its precision, so look for a brand that other plumbers rate highly for accuracy. Some models also have magnets to stick to metal pipes and leave the plumber's hands-free to perform other tasks. The price range for torpedo levels varies widely depending on their functionality.
11. WiFi Endoscope Inspection Camera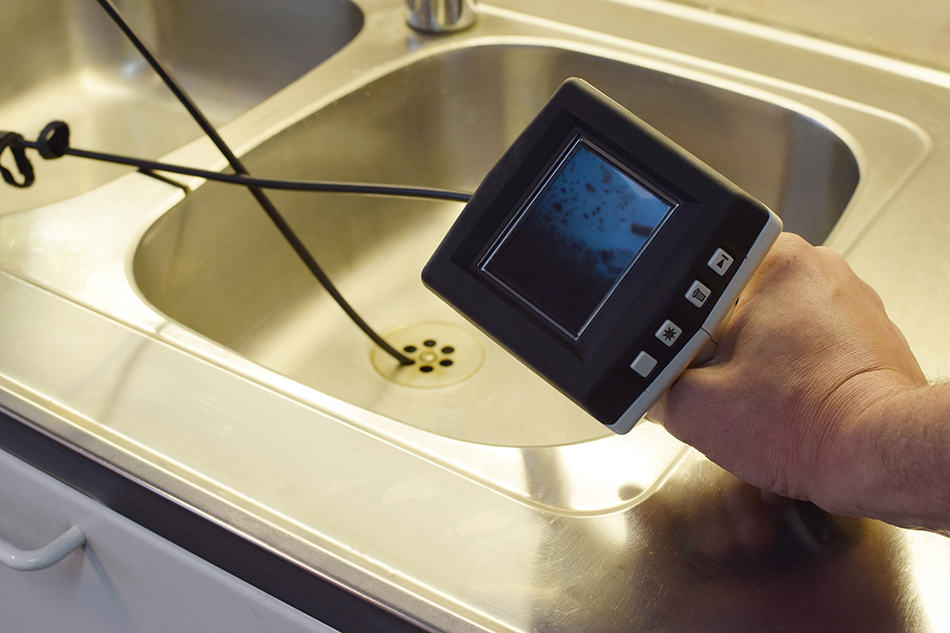 Today's plumbers have the kind of smart technology at their disposal that older plumbers could have only wished for. And a wireless endoscope camera is one such device. It's a handy gadget that allows a plumber to see what a home's pipework looks like without needing to remove floorboards, tiles, or other fittings.
Plumbers love using an endoscope inspection camera because it helps them pinpoint and fix problem areas without wasting time on unnecessary work. The endoscope comprises a WiFi transmitter and long cable with an illuminated camera at the end of it. It sends a live video feed and pictures directly to an app on the plumber's smartphone.
As a result, it can be guided into dark and confined spaces that the plumber wouldn't be able to easily see, even with a flashlight.
12. Plumbers Overalls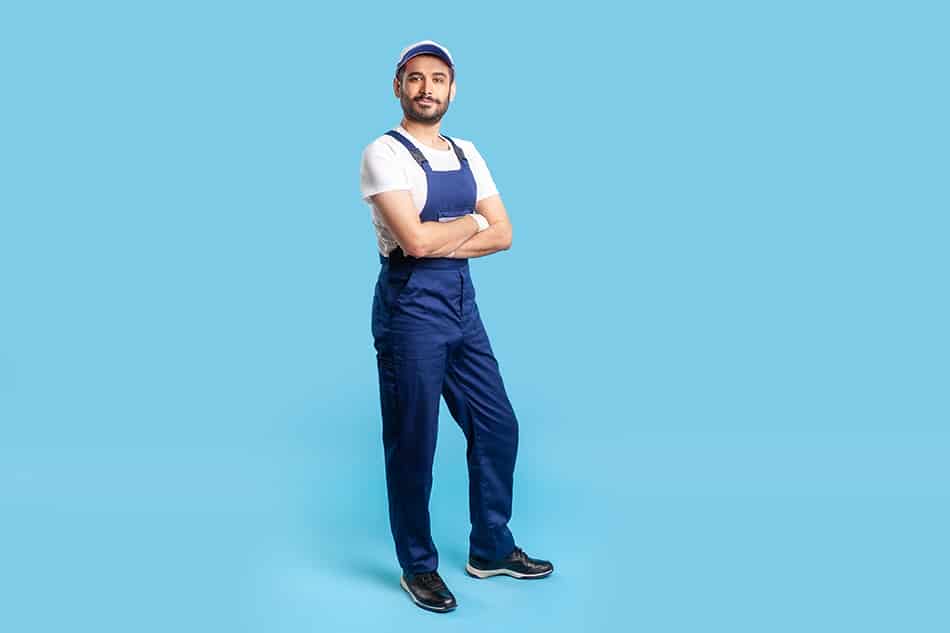 Any plumber will be delighted to receive a brand new set of workwear or overalls. The ideal workwear is made from durable cotton that's comfortable and allows for easy movement.
Many overalls are also practical, with multiple pockets. Plumbers may also spend a lot of time working outside during the coldest months of the year. In this case, a thick and hard-wearing utility jacket is great when worn over a lighter overall.
For a personalized touch and a more professional look, check if the clothes can be customized with the plumber's embroidered initials or company name.
13. Work Gloves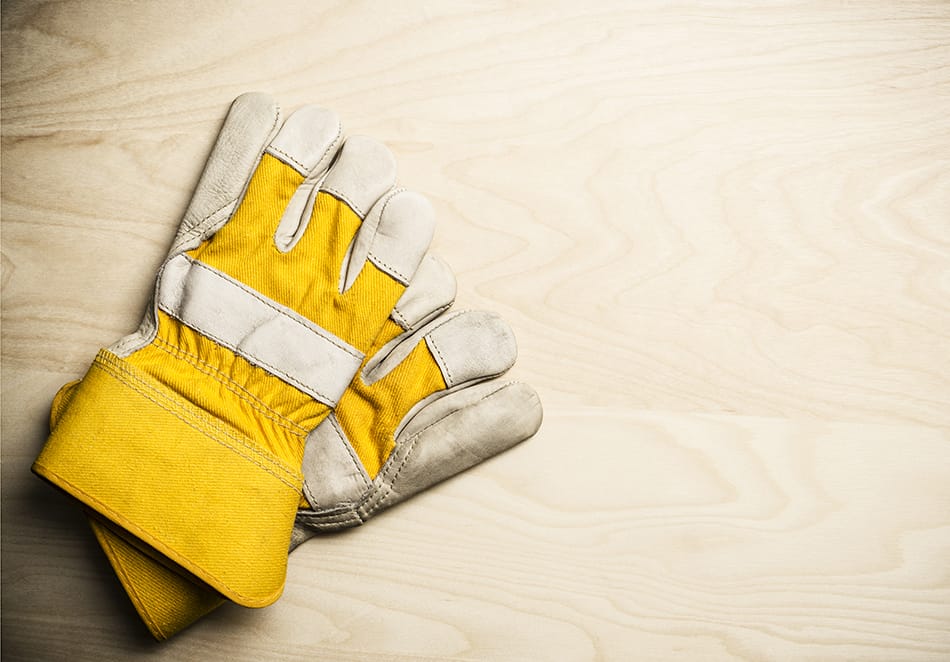 Any gift that helps protect a plumber's best asset – his hands – is a winner. Plumbers' work gloves keep hands safe from safety hazards that are encountered on a day-to-day basis. You can buy various work gloves, including drain, welding, and nitrile or latex gloves.
Drain cleaning gloves are usually made from leather or PVC, and they shield hands from cuts and scrapes that plumbers get from using tools and needing to squeeze fingers into drains.
Welding gloves will protect hands from burns during welding and soldering. Finally, nitrile and latex gloves guard against infection from handling bio-hazardous material and chemicals. Get him all the types of gloves he needs and make his day!
14. Waterproof Industrial Boots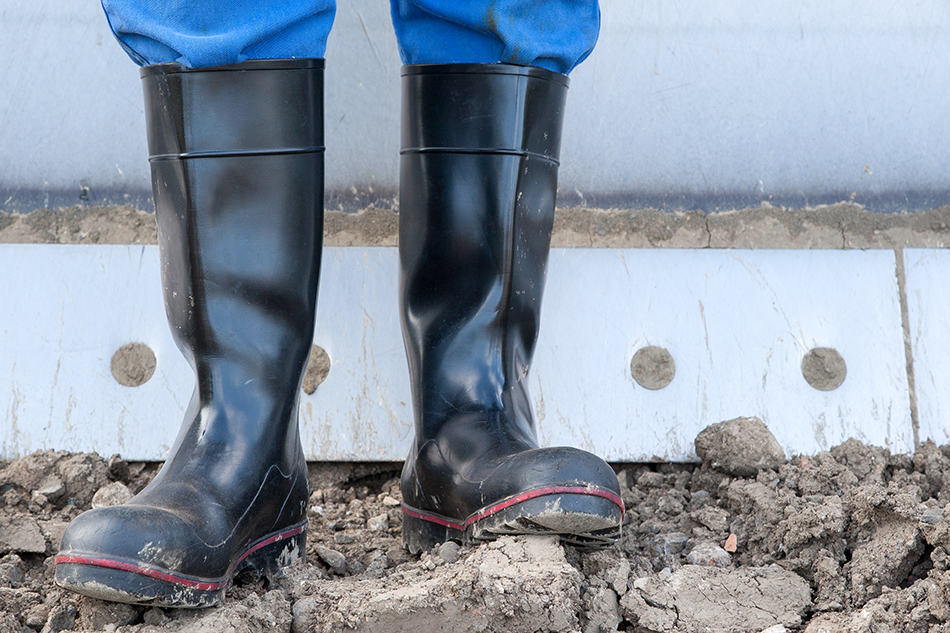 Plumbers' work boots have to check a lot of boxes. They need to provide protection, be durable, waterproof, slip-resistant, and comfortable enough to wear all day. Next to his tools, a plumber's boots are possibly his most prized possession. Leather boots are an excellent option that is functional and looks good too.
Shop around for a pair that has extra padding in the soles for added support. Remember that on-the-job hazards are all too common in a plumber's line of work. So, you should pick a pair of work boots that offer toe protection to guard your feet from injury in the case of falling metal objects or heavy equipment.
Plumbing-Themed Novelty Gifts
15. Socks, Hoodies, T-Shirts, and Ties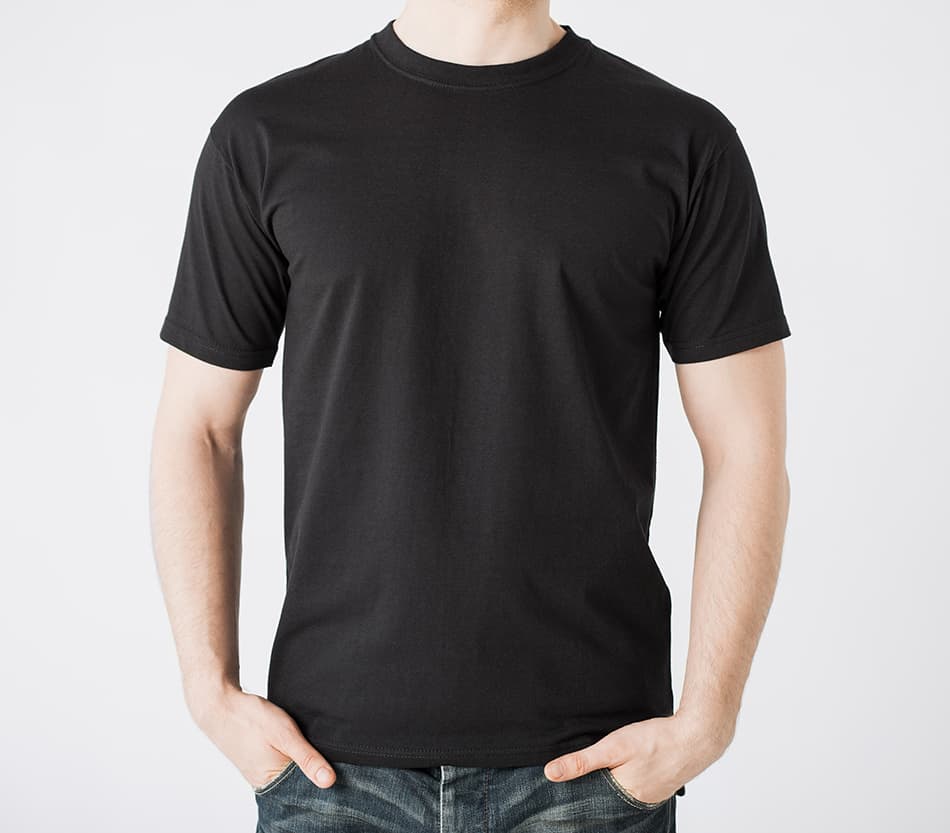 Gifting workwear to a plumber is fantastic, but getting them something they can wear when they're relaxing or at home is just as good. Plumbing-themed clothes are kooky and fun.
Printed socks, hoodies, and T-shirts with in-jokes that only plumbers can relate to are a great way to kick off the funny stories from his job at the next family gathering.
16. Cuff Links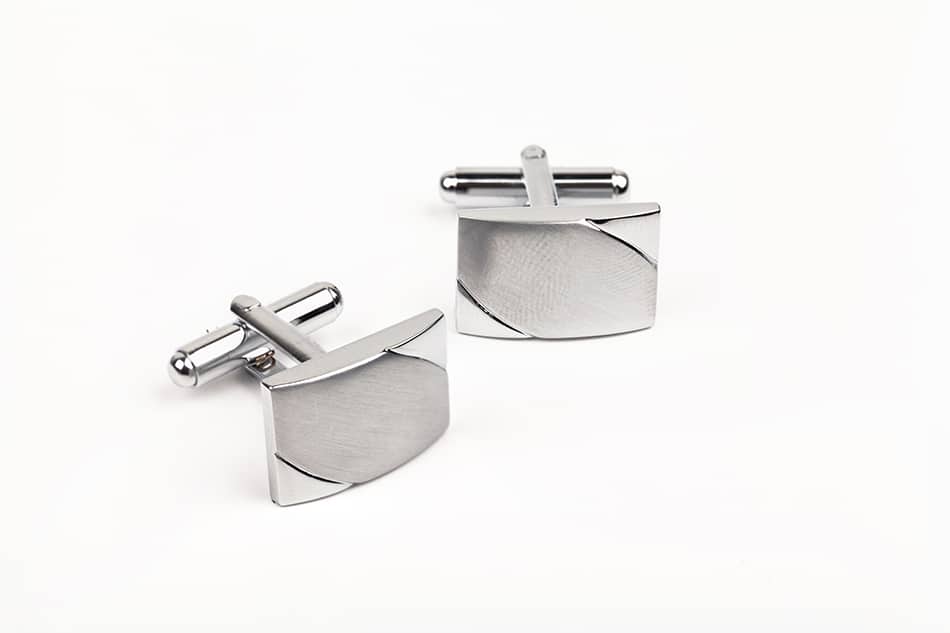 Plumbers don't often get the chance to dress up, so when they do, a charming set of plumber-themed cuff links completes the look and shows them how much you appreciate their work.
You can find tiny wrenches, faucets, and plenty of other creative designs made by craft jewelers. Cuff-links are a sweet gift for a plumber to wear on his wedding day or trade school graduation ceremony.
17. Thermal Coffee Cup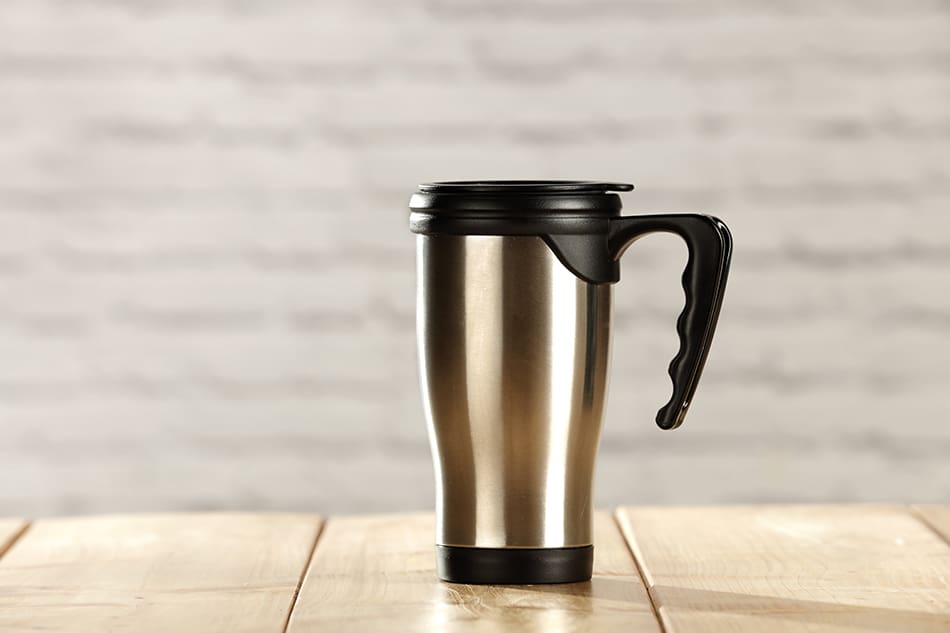 Spare a thought for the plumber who has to go into a cold, dank, and dark basement. And imagine him having to stay there until the problem he's been called for is fixed. A steaming hot cup of tea or coffee – from the thermal mug you gave him – might just be the thing to warm him up.
You can find stainless steel thermal tumblers and cups in virtually any color and with any design you can think of. And the best part? You'll only need to fork out about $20 for a good one!
18. Christmas Tree Ornaments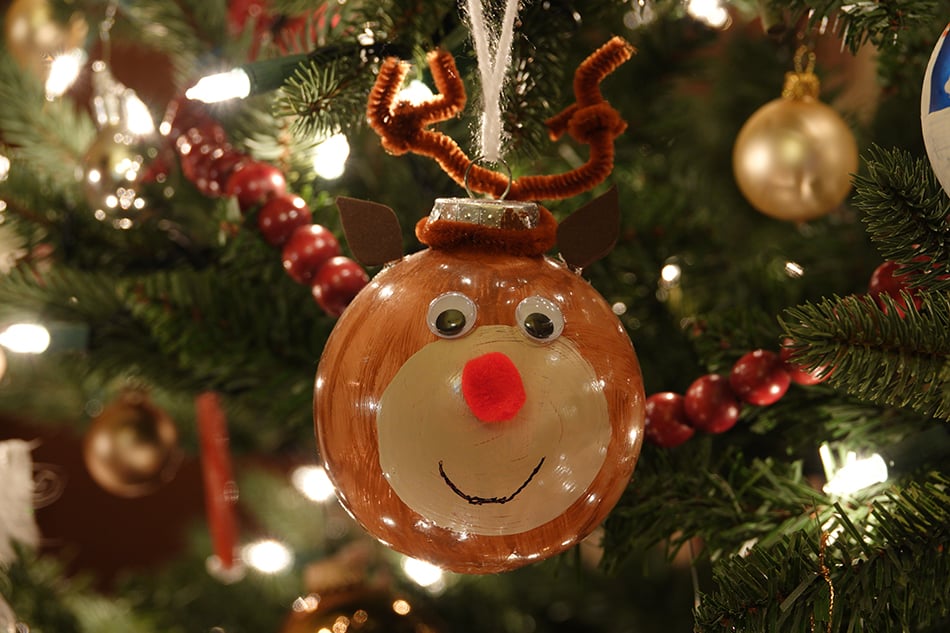 Make a plumber's Christmas even more fun by giving him offbeat tree ornaments or indoor and outdoor decorations with a plumbing twist.
You can custom-order these ornament with the desired sizes and styles online from designers who can add personal details to make this gift extra special.
Other Gift Ideas
19. Personalized Business Stationery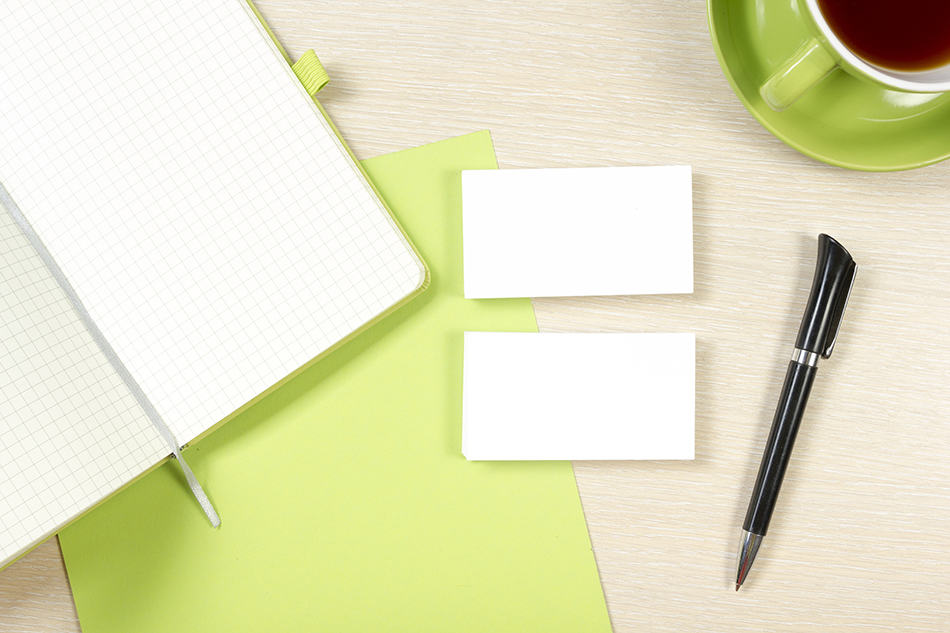 If you know a plumber trying to get a new business off the ground, you know the challenges they face as they try to establish themselves. Show your support for their new venture by gifting them a pack of business cards, branded pens, and letterheads, showing the plumber's name and contact details.
You can order these directly from your local printer or from many websites in just a few clicks. Plus, you'll usually have a ton of designs to choose from. Personalized business stationery leaves a positive impression and sends signals that the plumber is professional. All this helps him stand out against competitors in the same neighborhood.
20. Hand Cream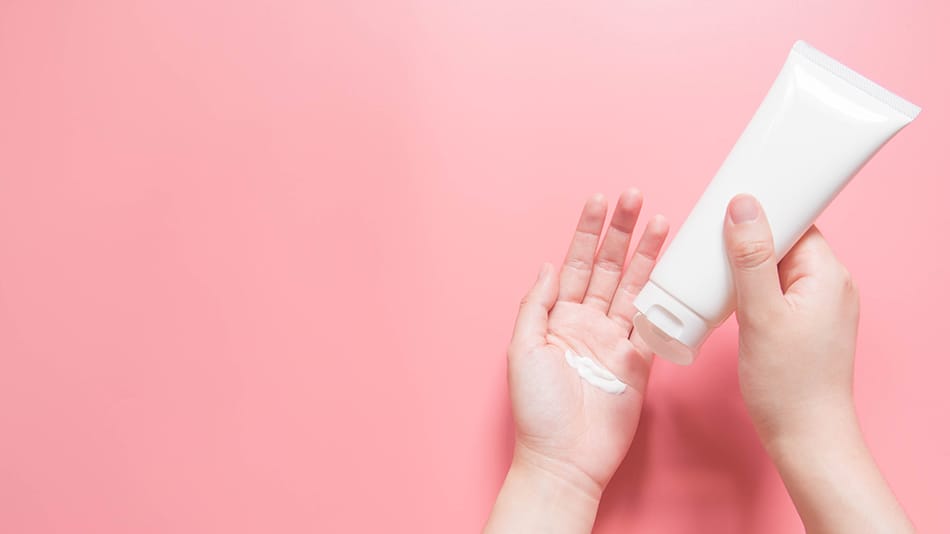 A plumber's hands are exposed to water for long periods on a day-to-day basis. They might also be exposed to the sun or cold if he's working on projects that require work outdoors.
Over time, his hands get dry and have unsightly calluses and cracks. Show him that the power of a good hand cream can't be underestimated by giving him a batch of moisturizing hand cream to carry in his bag.