Nothing amplifies a lazy Sunday afternoon, or Friday evening, or any other relaxing day like a comfy, wholesome throw blanket. You get to snuggle on your sofa, watch a movie, and enjoy a glass of wine. These blankets are also used on beds to add extra warmth in the night or used as a cover-up during a daytime nap.
These blankets don't only offer warmth but are used as decorative fragments that elevate the stature of the room. Imagine a living room with immaculate designs and all-white furniture. Then a beautiful red cashmere blanket draped over one side of the sofa. This pop of color instantly breathes life into the room without you changing a thing about your design.
Sizes of Throw Blankets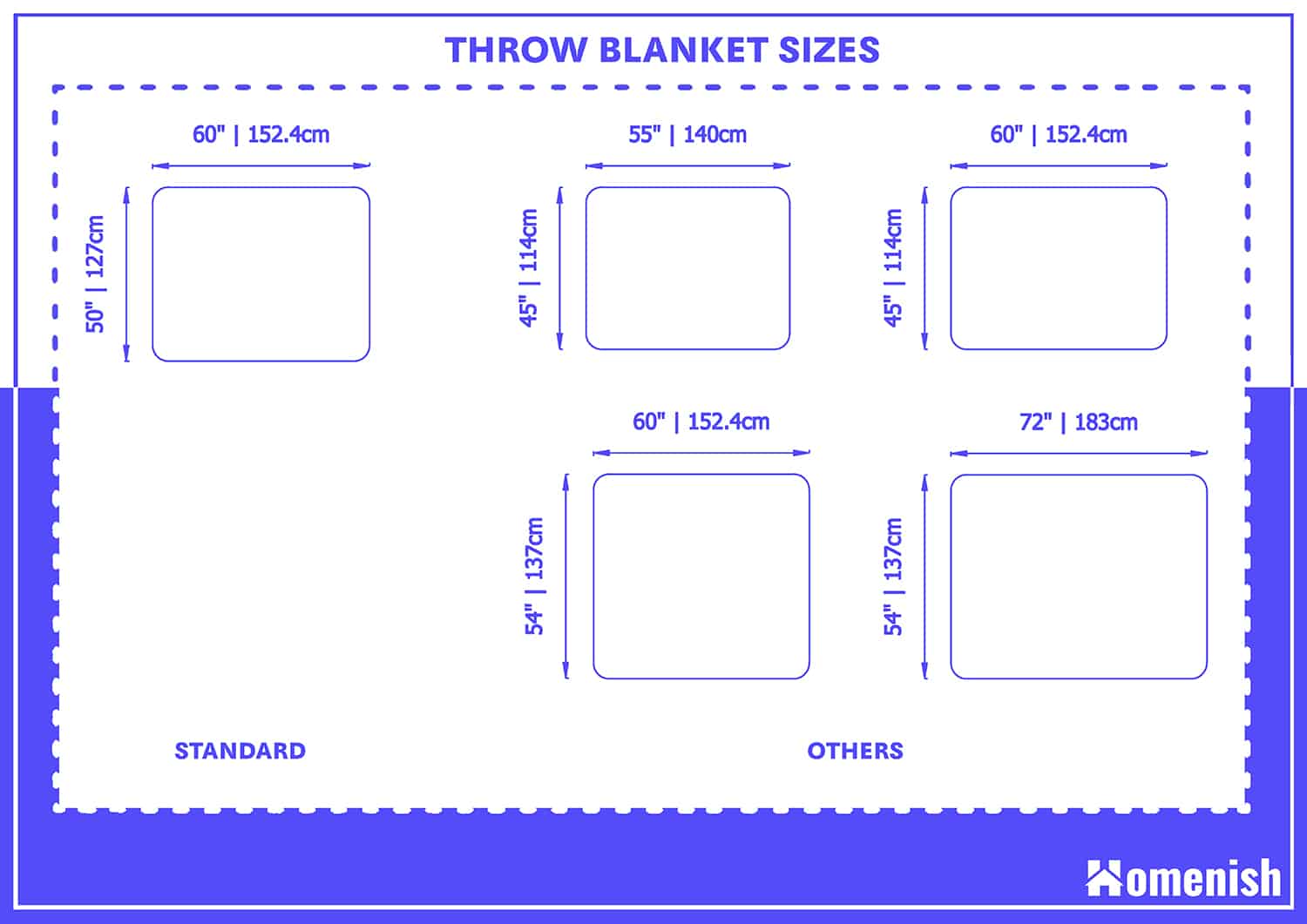 While these blankets are sold everywhere, from supermarkets to retail shops, they come in different sizes, and therefore it's important to know the standard sizes so that your snuggling fest is not ruined by the gush of wind reaching your uncovered toes.
Throw blanket sizes shouldn't be confused with regular blanket sizes. These are meant to cover one person, and if it's a bed, only cover a fraction of the bed, only to compliment the style of the room.
The standard throw blanket is usually 50 by 60 inches or 127cm by 152.4cm. This doesn't cover all options in the market; hence when buying one, especially online, ensure to double-check the measurements to avoid any disappointments.
Manufacturers also make them in 54 by 60 inches and 54 by 72 inches, but the size will depend on the size/frame of where it will be placed. Also, you can make custom blankets, especially handmade knitted ones.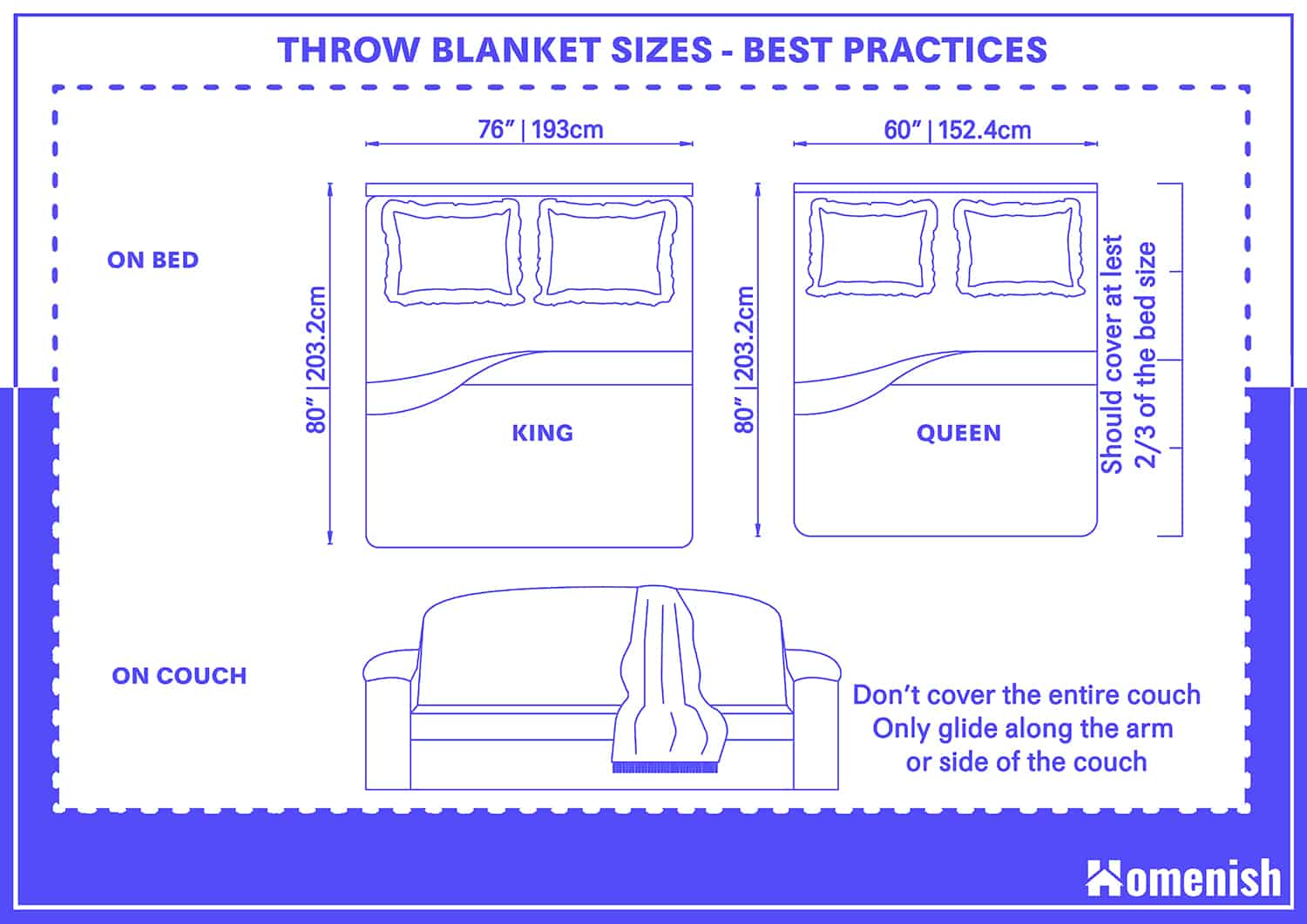 Beds
Queen beds are 60 by 80 inches, and their normal blankets are a little over this to allow them to drop. Your throw blanket should cover at least half or a third of this bed for it to make sense of the design envisioned. With king-sized beds that are 76 by 80 inches, the same rule applies.
Couch
Throw blankets are purely laid on couches as a design element. Consequently, they don't cover the entire sofa, only glide along the arm or side of the couch, making them look sloppy but artful.
The allure is to make the couch inviting for someone to huddle into. Therefore the size in this instance solely depends on the height of the person intended to use it frequently.
Throw Blanket Materials
When you visit your local store or while using online shopping, the beddings section will have an assortment of materials to choose from. The list below has varied options that offer the blanket's main purpose, which is warmth, but also adds oomph to the room.
Faux-Fur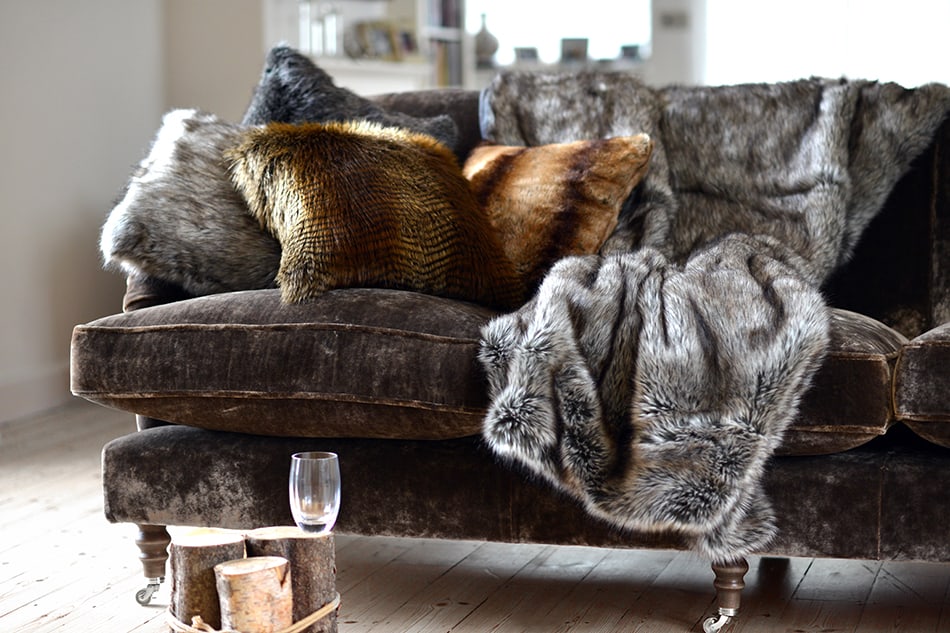 These have the guise of real fur, though nowhere near as pricy. If it's cold winter season, this blanket is the perfect fit for you, and its texture will elevate your living room, making it look chic.
Fringe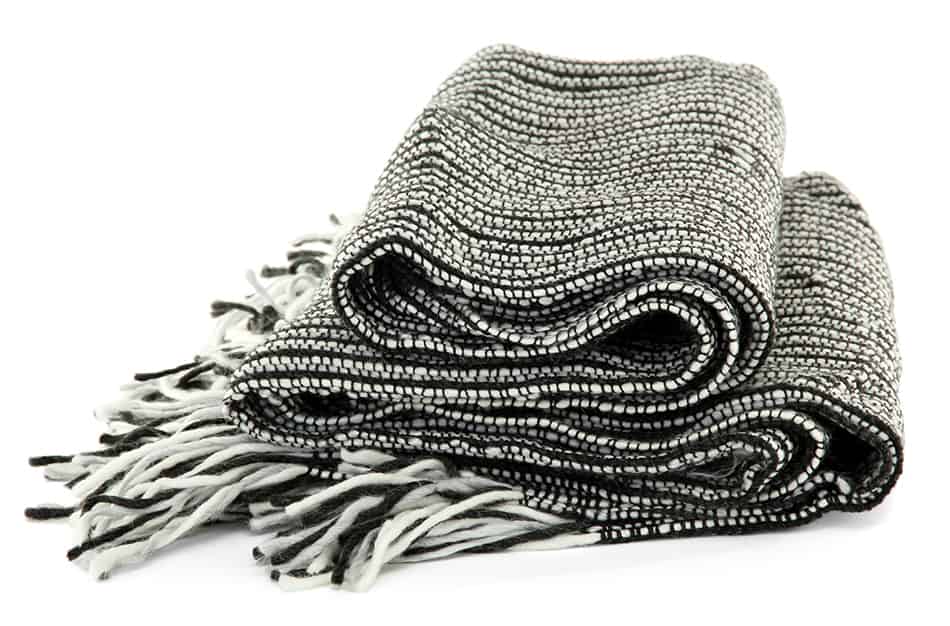 Boho-inspired rooms can use the tune-up of a fringed throw blanket. It settles nicely with the esthetic of the room and, importantly, gives you heat. Because it's not too heavy, this can be used as a multi-purpose blanket that you throw around your shoulders on a chilly evening while taking a stride around your home.
Cashmere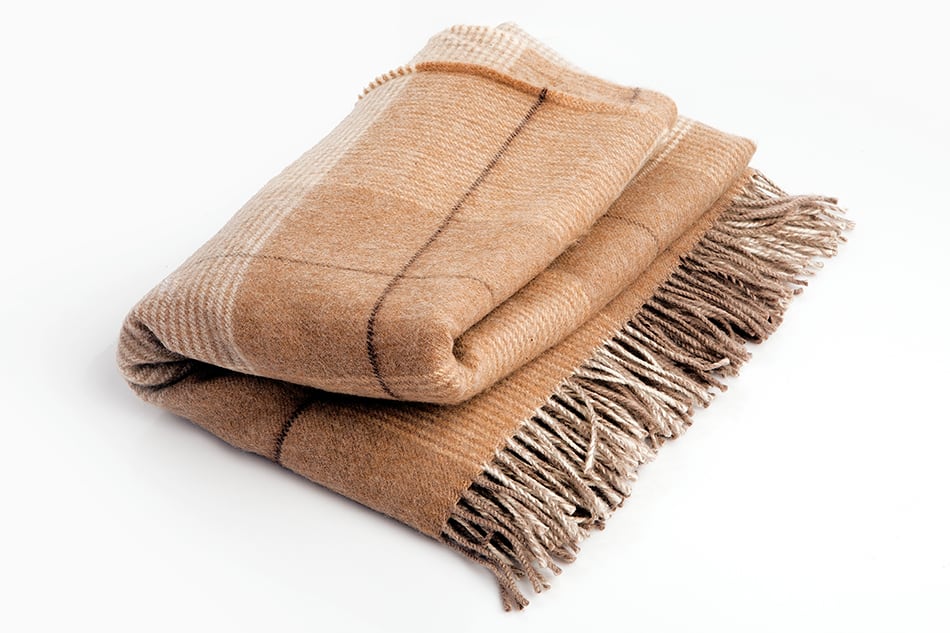 When you hear cashmere, you think glamor and elegance, and that's indeed what is guaranteed with this blanket. These come in at quite a hefty price, but they are definitely worth the spend, as modern-day chic doesn't get any better than this.
Velvet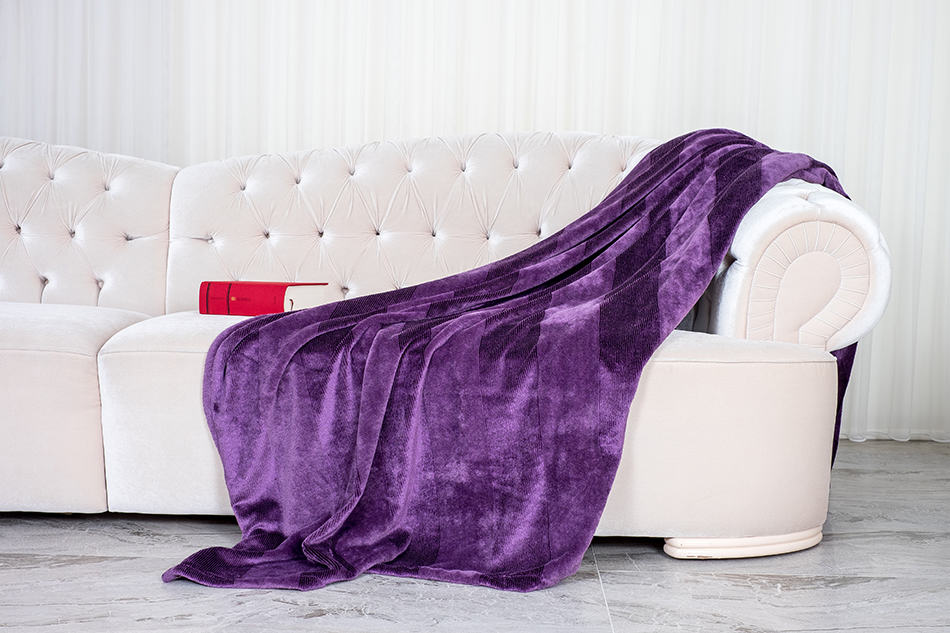 This fabric oozes elegance and glamor and will subsequently make your living room a neck turner when thrown over the couch or laid gallantly at the end of your bed. To get the best illuminating outcome from this fabric, opt for dramatic colors like Emerald green or wine red.
Knitted
These are some of the most purchased blankets on this list, as their handmade look makes them enticing as a cover-up for nestling on your couch, especially the chunky knit styles. They will add more character to your living room and bedroom by adding a domestic feel to your design.
Cotton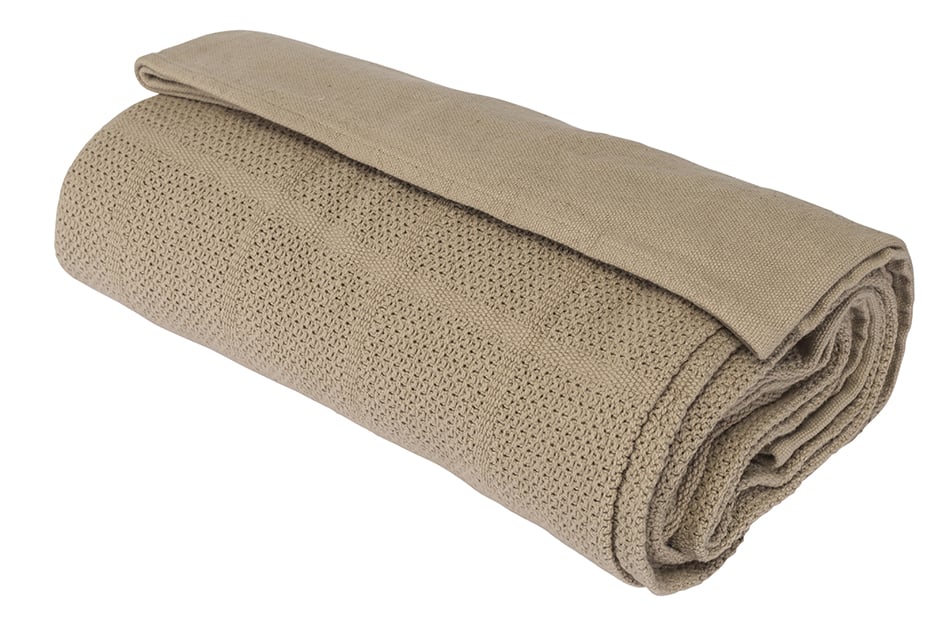 These are also much adored by shoppers as they are soft, durable, and quite affordable. They can also be hand washed and are perfect for children and people with allergies since they have hypoallergenic fabric. Plus, you can never go wrong with cotton fabric in any circumstance.
Moroccan
Moroccan styles are embellished in multiple households, and their throw blankets are no different. These add an Arabic-styled vibe to your living room or bedroom and can be complemented nicely with other Moroccan artifacts like a floor rug or lampshade.
Wool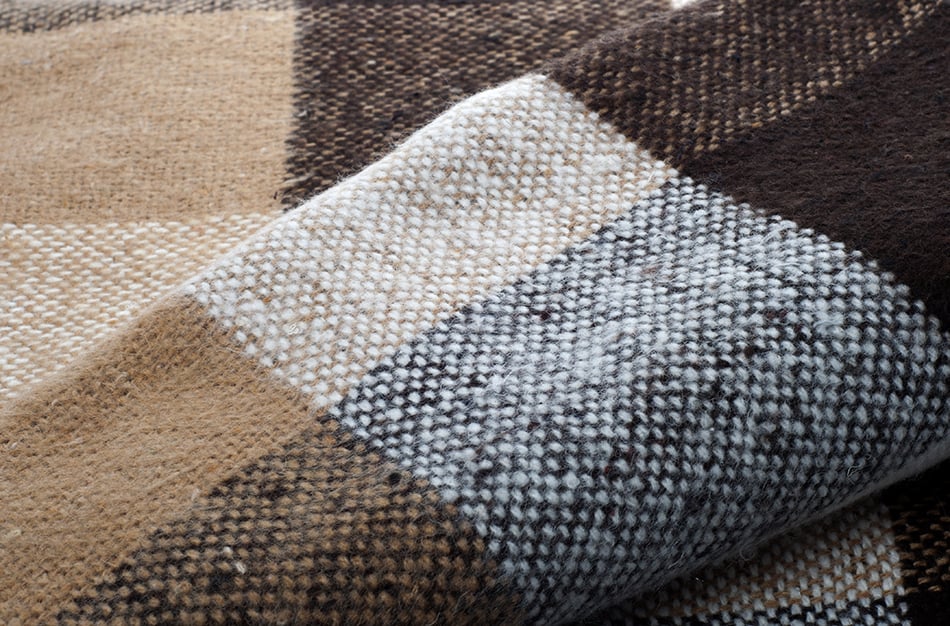 Commonly used outside near the fireplace because of their fireproof assurance, these, aside from the heated blankets, exude the most warmth. If you are allergic to this material, you can opt for fleece that is moderately equally comforting.
Waterproof
Not many people think of waterproof throw blankets, but they can come in handy during camping season, protecting you from the morning dew. They also serve well with protecting the couch from pet hair that sticks onto the couch.
Heated Electric Blanket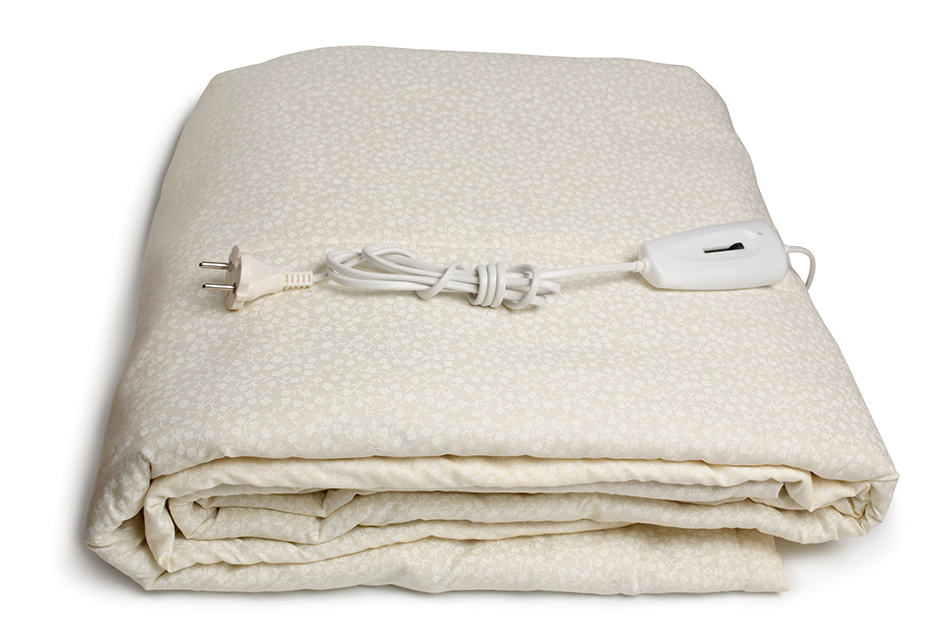 If it's cold season and the heater isn't covering it, then one of these will save you. They usually come with settings that allow you to maximize the warmth to your liking and also have an automated off switch for safety.
Making a favorable choice from all these amazing materials can be a daunting task, but the prevailing set-up of your bedroom or living room design should guide your selection. Blankets with different colors and patterns can add a lot more vibrance to the room; therefore, you don't have to stick to nude or plain colors.
You can be creative. These blankets are commonly used in the two living spaces mentioned above, but they can also be used on a flight or bus ride and can be used on your daily commute walk to and from work.