Are you thinking of installing a new bathroom? Or are you buying a new house? If so, you may be likely interested to know about the average size of bathrooms. For some people, the size of the bathroom is an important consideration in choosing their new homes. And you can't blame them because it is in the bathroom where they can enjoy some privacy and relax after a long day of work.
It's hard to answer the question: "what's the average size of bathrooms?" because there are different bathroom types to begin with. Also, there's little data on the dimensions of older homes in the United States, so it's hard to determine the average sizes of areas of the house like the bathroom.
What we do know is that the home sizes in the United States have doubled since the 1950s. Therefore, it is common for newer homes to have bigger bathrooms than older houses.
Therefore, to answer the question posed, let us run down the different types of bathrooms and then discuss their average sizes.
So, what's the average bathroom size? If you don't have the time, here's a quick answer based what type of bathroom we're talking about.
For a full bathroom —with a toilet, sink, shower, and bathtub– the average is 40 square feet. The average primary bathroom is 160 square feet or 14 square meters. For a half-bathroom, the average size is 20 square feet or 1.8 square meters. Three-quarter bathrooms are space-saving parts and thus smaller than a full bathroom at an average of 35 square feet.
Full Bathrooms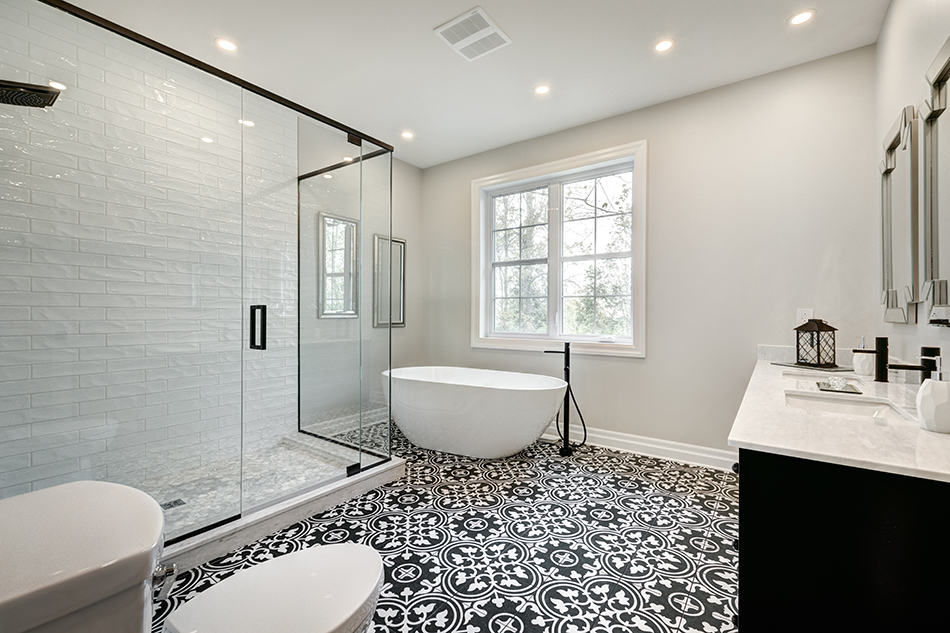 A full bathroom features a toilet, shower, sink, bathtub, and shower. The last two parts can be separate from each other or combined. It is versatile and valuable, capable of serving multiple functions in a packed space.
It is common for entry-level to mid-priced homes to have at least one full bathroom. Moreover, many new homes combine the bathtub and shower into one, which makes their bathroom nearly similar to a three-quarter bathroom. On average, these homes have bathrooms the size of 40 square feet.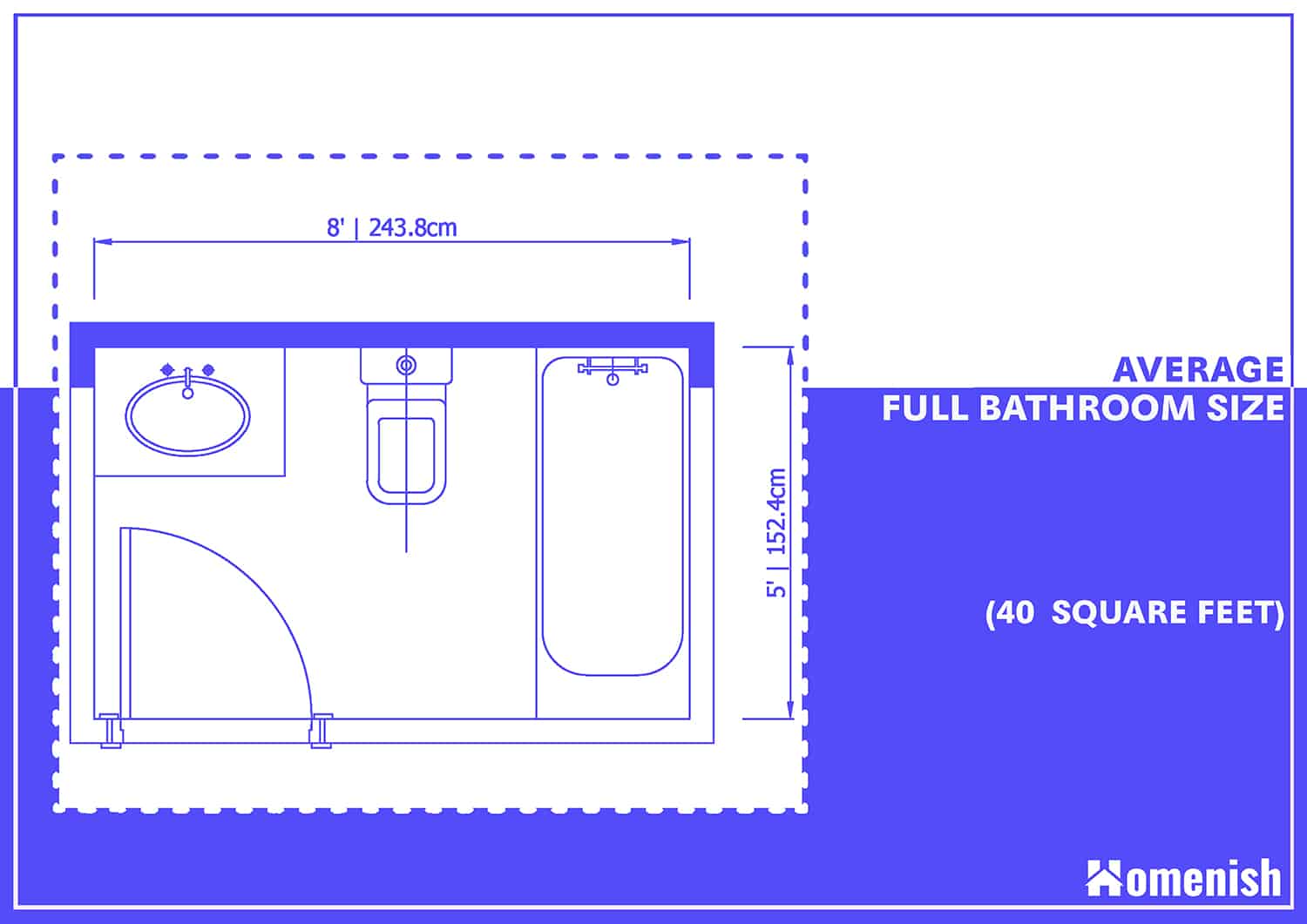 One variation of this arrangement is the so-called "Peak-a-Boo" bathroom or the Jack and Jill bathroom. It looks like an ensuite for two adjoining bedrooms.
There's still privacy as there are locks on the doors of both entrances. This type of bathroom tends to run a little longer than a full bathroom because there should be clearance for both doors to open. This requirement can add as many as three feet to the size of the bathroom.
Primary Bathrooms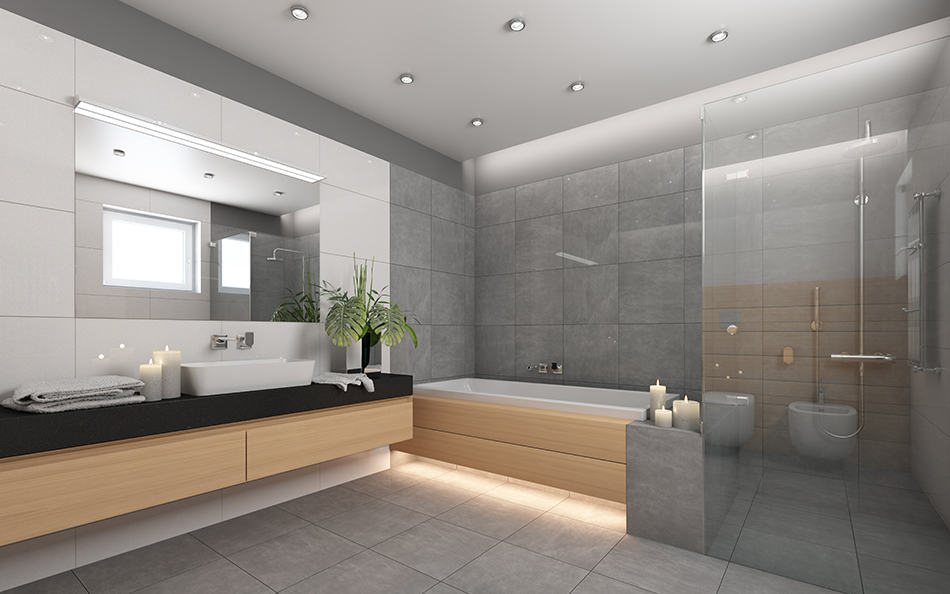 A primary bathroom is connected to a bedroom, which is usually the biggest or primary bedroom in the house. It is also called an attached or en suite bathroom.
It is typically a full bathroom or a three-quarter bathroom and is usually intended for serving a couple of people. It has many important amenities like a separate shower enclosure, double vanity, a toilet, and a tub. In some homes, the shower also doubles as a tub.
Commonly, the primary bathroom is the biggest in a new house. It can average about 160 square feet or around 14 square meters. But you may also find larger primary bathrooms that can extend up to 210 square feet. In older homes, the average size of a primary bathroom is smaller at around 100 square feet.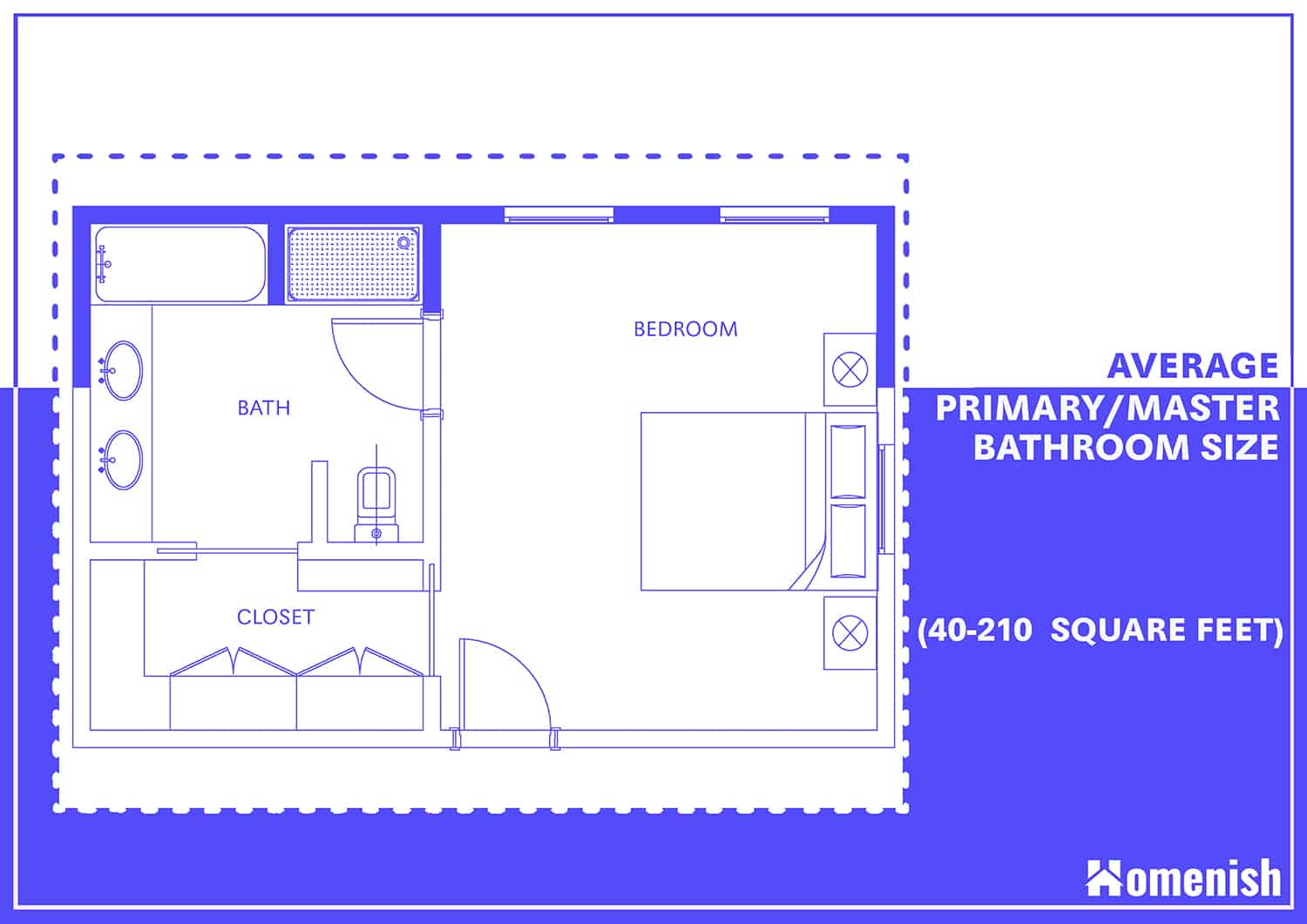 Half Baths and Powder Rooms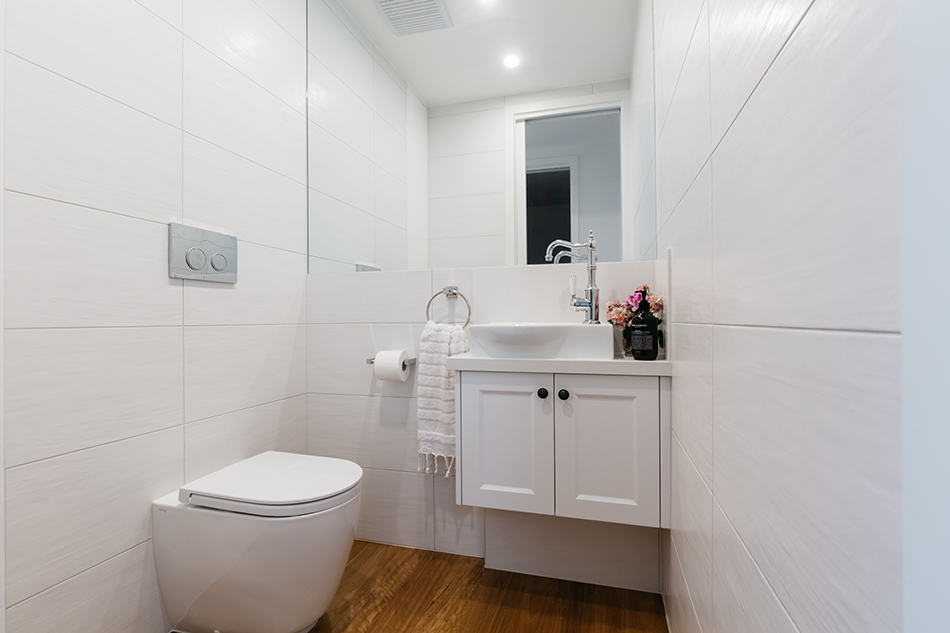 Have you seen a half-bathroom? It is usually located off a main living area like the family room. It's a small space that contains only a toilet and vanity area. It is designed for daytime guests, so they don't have to go to the main bathroom of the house to do their business. This type of bathroom is also known as a powder room and is commonly the smallest bathroom in the house.
Now, what's the average size of a half-bathroom?
On average, a typical half-bathroom is 20 square feet or 1.8 square meters. It's typically 3 feet wide and around 8 feet long. In older homes, a half-bath is even smaller at around 11 square feet or just above 1 square meter.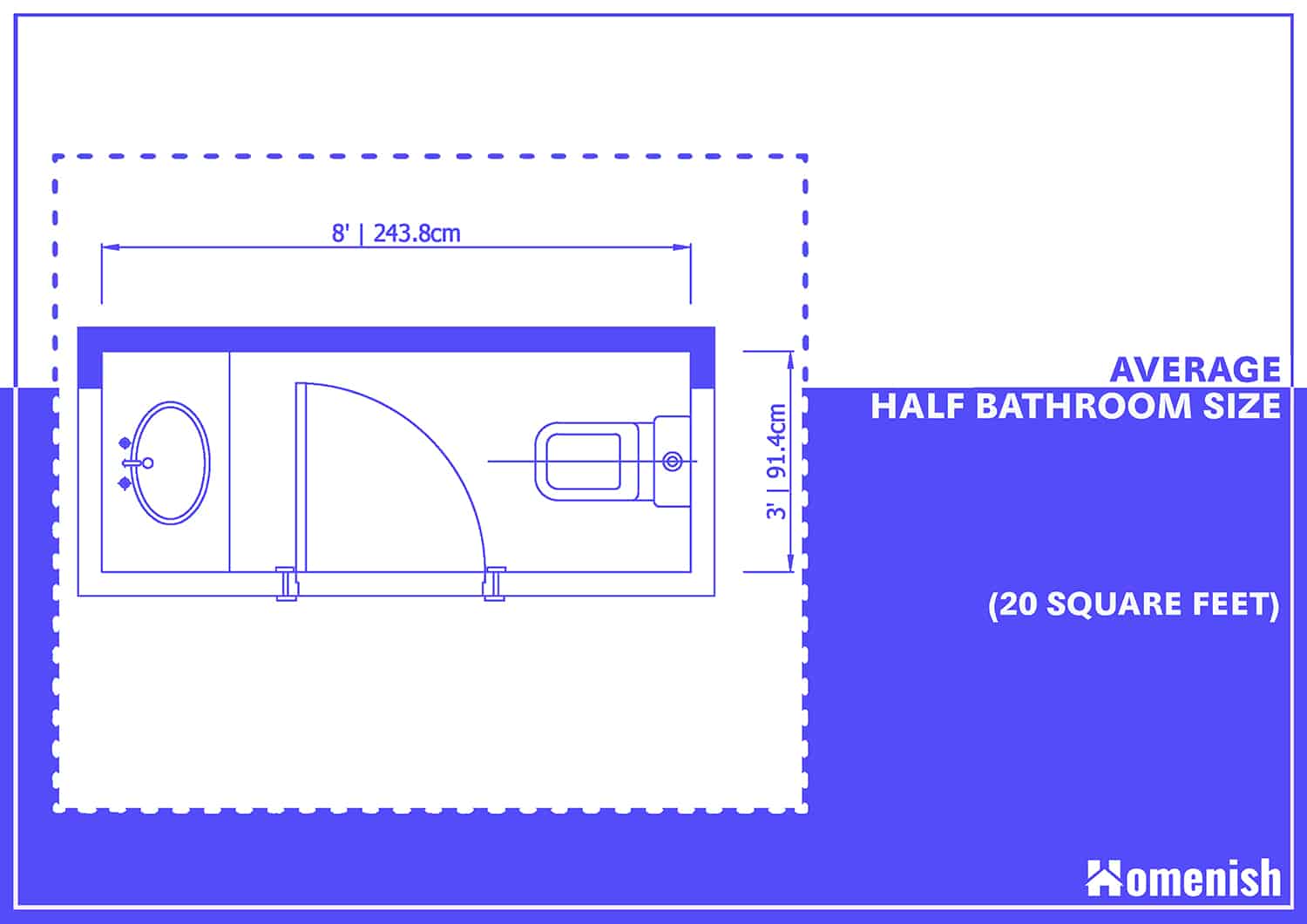 In some homes, a half-bath is normally considered the second bathroom. You may also see half-baths located in out-of-the-way locations like the basement.
Still, a half-bath can be outfitted with some luxuries to make it appear larger and even more inviting. Rethinking the layout of the bathroom so you can get access to the things you need can help in achieving this goal.
Three Quarter Bathrooms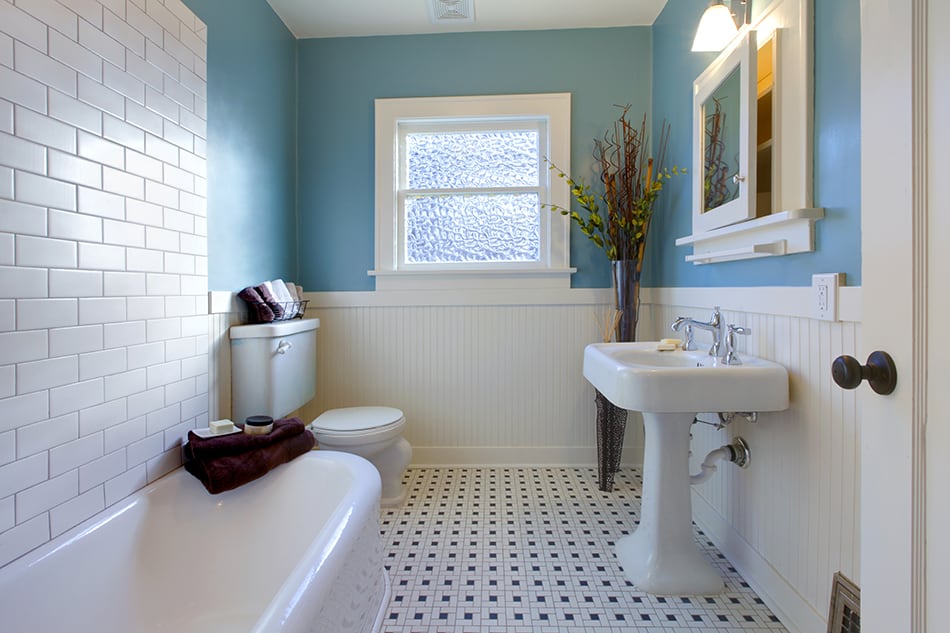 Then there are the space-saving three-quarter bathrooms usually located in the basement. In smaller homes, a three-quarter bathroom also serves as a replacement for a full bathroom. It contains a toilet, vanity, and either a bathtub or a shower stall. Some builders, however, regard any bathroom that has a tub as already a full bath.
The smallest average size of a three-quarter bathroom is 35 square feet for a 5-feet by 7 feet configuration. This already offers enough room size for a toilet, shower stall, or vanity. When a tub is installed, the required space slightly increases to 40 square feet or 5 x 8 feet.
Of course, the average size of a three-quarter bathroom will also be affected by the overall square footage of the home as well as the number of bathrooms in the house. It is typical for homes under 2,000 square feet to only have 93 square feet for all bathrooms except for the master.
Quarter Bathrooms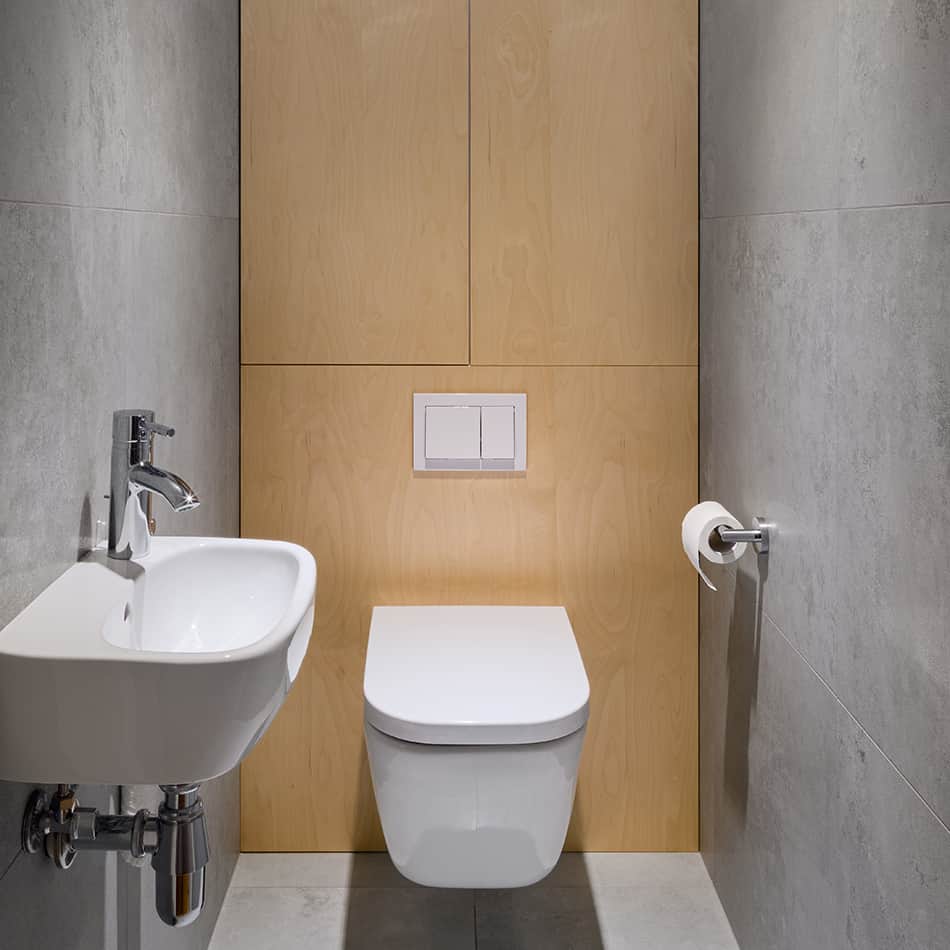 This is a small room that contains either a shower or a toilet. It is also called a utility toilet or shower. It is commonly found in lower levels of older homes.
Most of the time, this kind of bathroom is installed not by the original builder but by the homeowner. It serves as an alternative toilet or shower for a guest like a handyman who won't have to walk through the entire house to do his thing. A quarter bathroom is very small; so it should be around 5 – 10 square feet.

Countertop & Sink Dimensions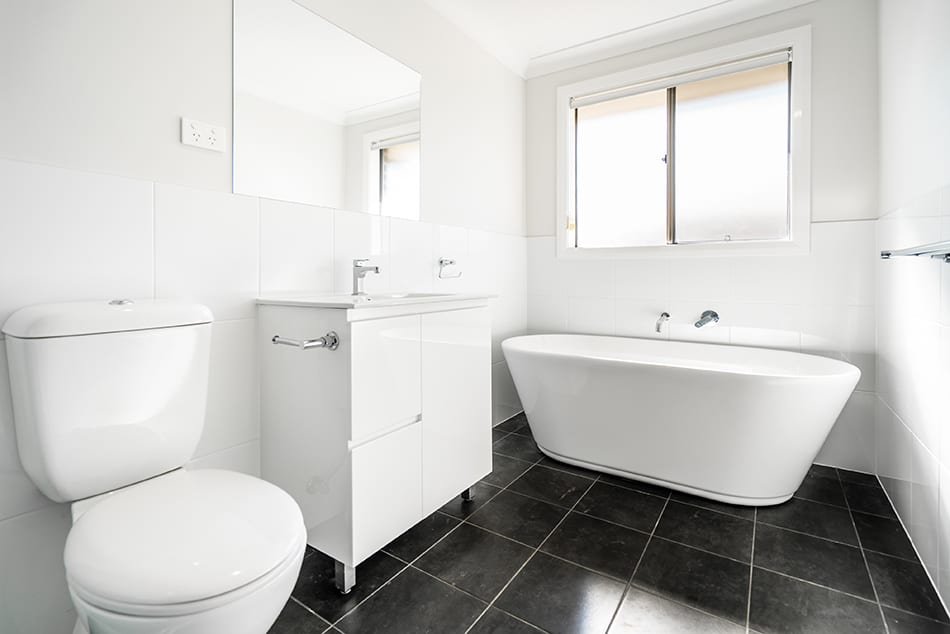 Now that you have an idea as to the average sizes of different bathroom types, you may also want to know the different bathroom sink dimensions. This could help or guide you in designing your bathroom if you are to build one in the basement or another part of the house.
For the countertop of the washbasin, the height should be around 34 to 36 inches from the floor. The minimum length for a single sink is at least 30 inches. If you're having a small bathroom, then you can go for a pedestal sink. You'll need to allow at least 5 feet for the length of a double bowl. As for the depth, it should be around 22 to 24 inches.
Toilet (WC) Dimensions and Clearances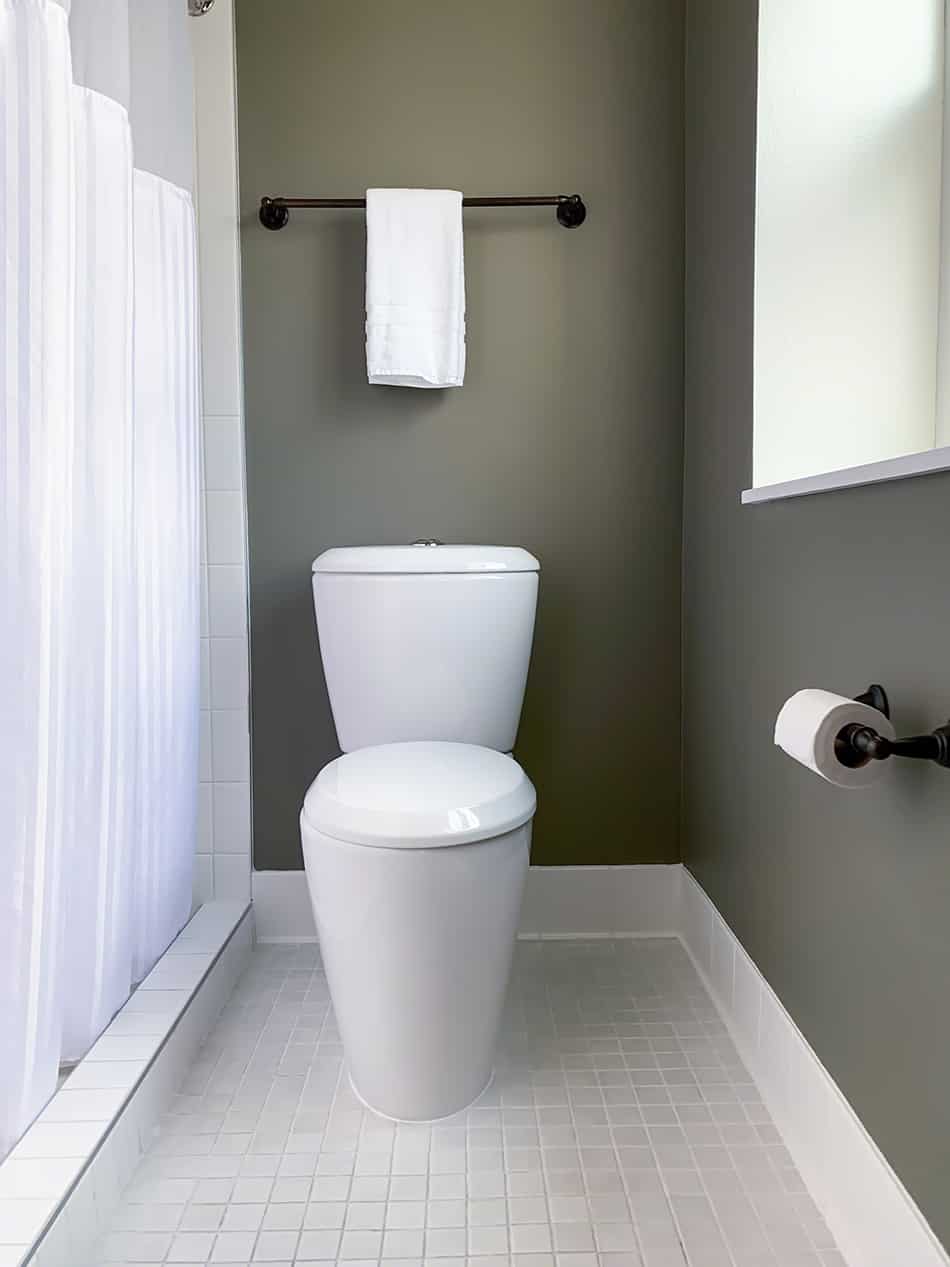 The commode or water closet is an integral part of a bathroom. But first, you'll have to choose between a wall-mounted or floor-mounted variety for this.
In determining the position of the water closet, you'll have to demarcate a clear width of 3 feet and 3 inches on the wall. But what if you have a small bathroom? You may adjust by demarcating a width of 30 inches at the minimum on the wall.
The minimum free space or clearance in front of the commode is 30 inches. This clearance should allow for comfortable use of this bathroom part. Check out the standard toilet dimension article for further details.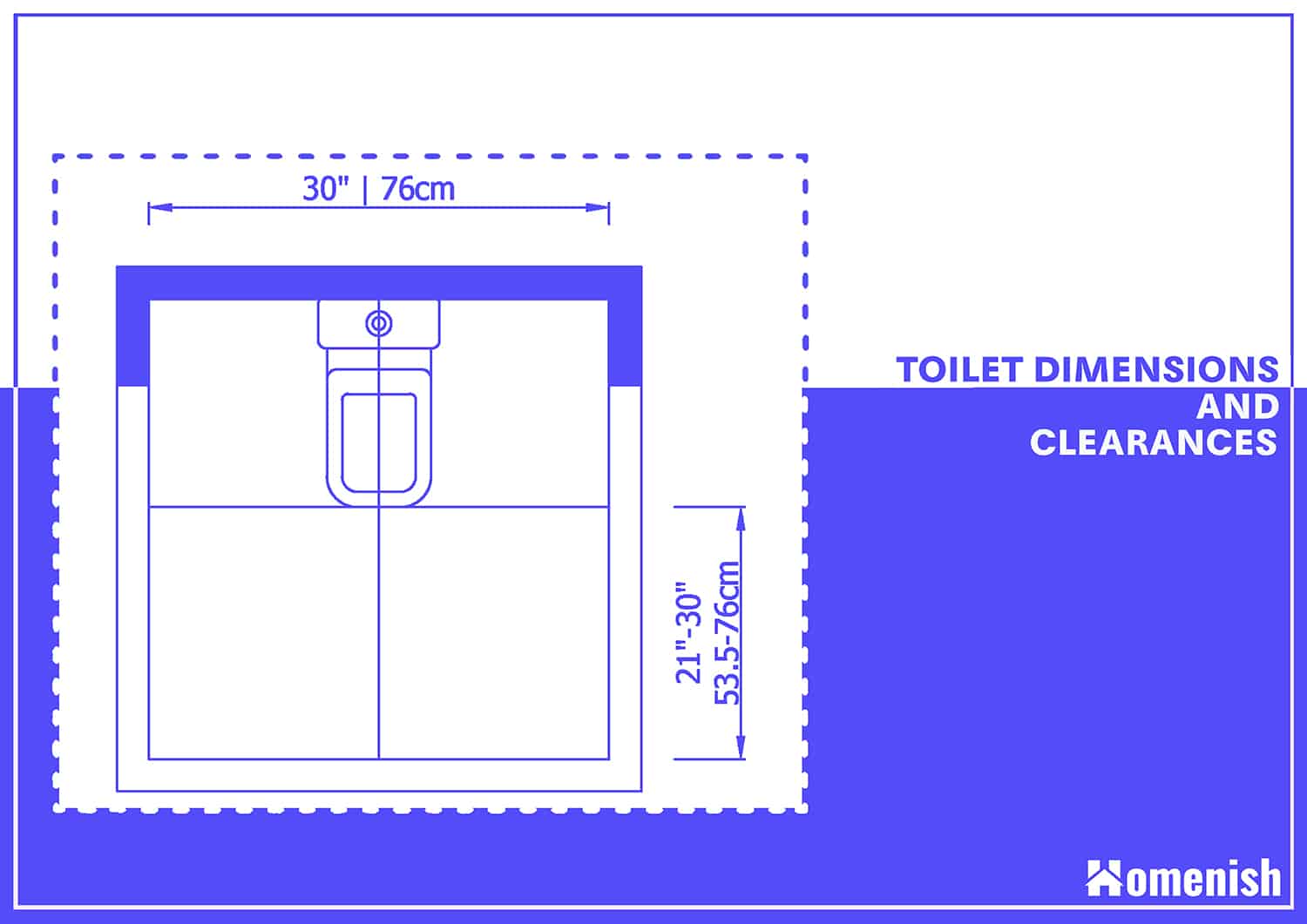 Shower Enclosure dimensions
For the shower enclosure, you may install a ready-made one in the bathroom. Alternatively, you may construct a shower area with toughened glass.
For a square-shaped or corner shower enclosure, the minimum measurement is 3 x 3 feet, while the minimum measurement for a rectangular-shaped shower enclosure is 3 x 4 feet. You can install the overhead showerhead at the height of 6 feet and 6 inches from the floor level.
Standard Bathtub Dimensions & Clearances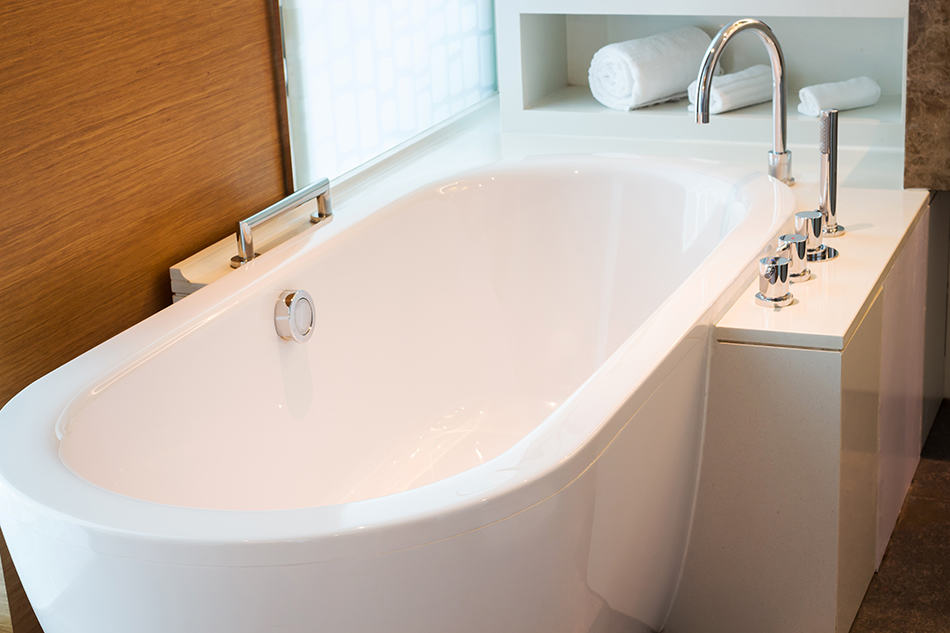 Bathtubs come in many models, shapes, and sizes. Choose the model that is best suited for your bathroom. A typical bathtub would measure 32″ wide x 60″ long x 18″ in height.
The minimal bathtub clearance you have is 21″ (53cm); meanwhile the recommended clearance is around 30″ (76 cm).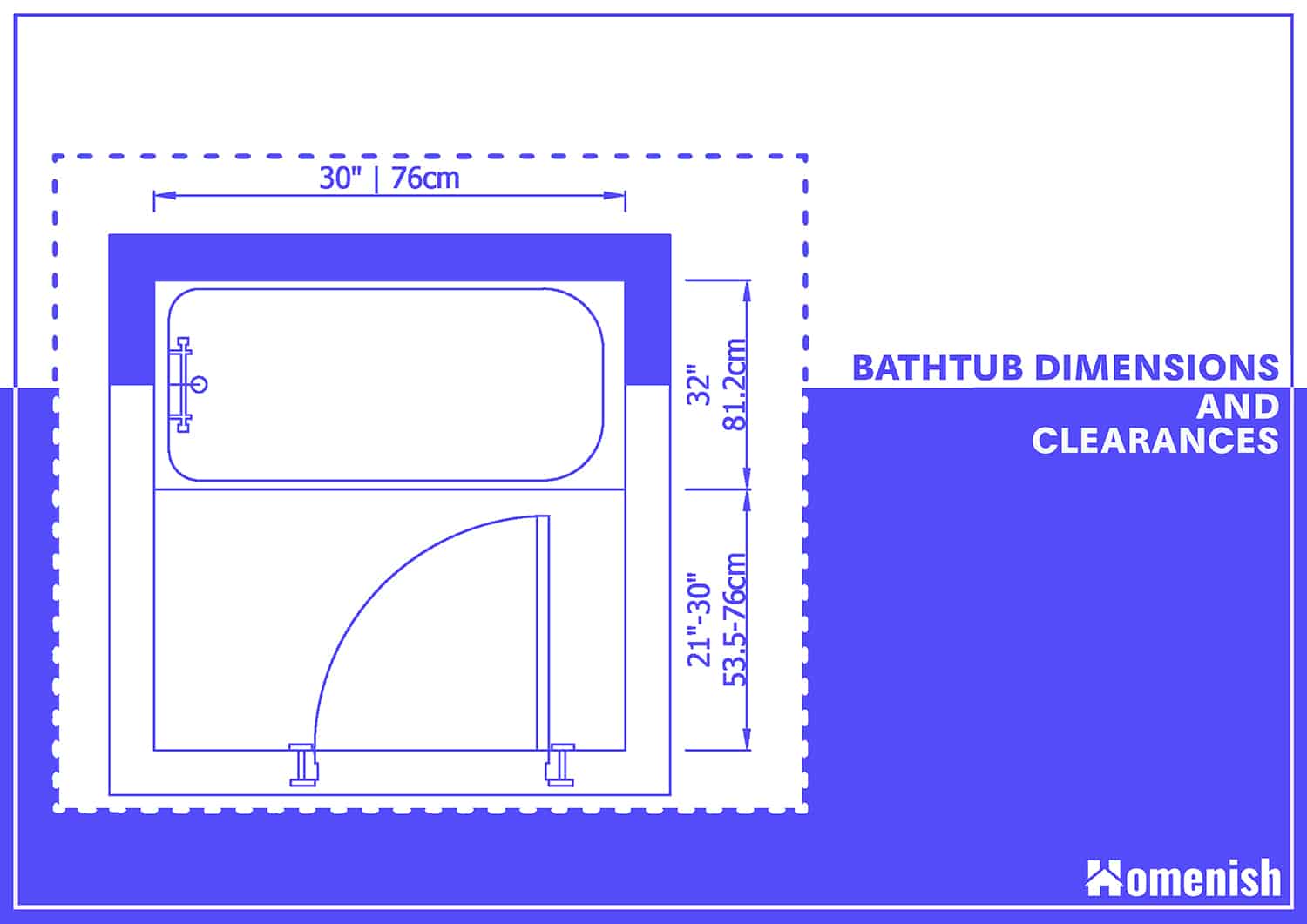 Install the plumbing fixtures at the height of 33 inches from the ground so that you can access them from the bathtub. Here's a quick tip: Before buying a bathtub, sit inside it so that you'd know whether it's comfortable to use or not. Remember that once fixed, you cannot replace the bathtub easily.
As for the bathroom door, the minimum width of its opening must be between 30 and 33 inches. You can even lower that to 28 inches in width in case of space constraints. Ideally, the bathroom door must swing open and never hit the vanity or the water closet while opening.