Small living rooms can be a challenge when it comes to arranging furniture, especially if you want the layout to accommodate a TV in an ideal viewing spot. Consider these small living rooms with TV layouts for inspiration and ideas.
Open Plan Lounge Diner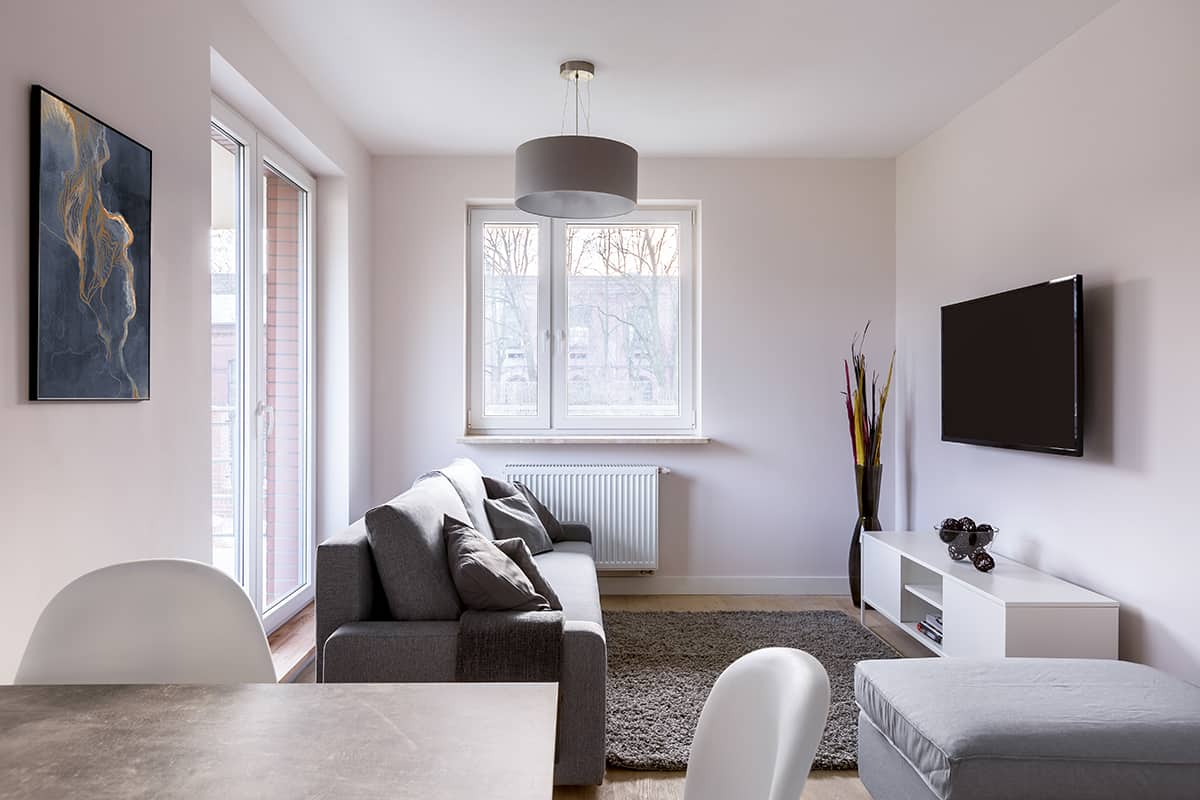 This living room and dining room have been set up in one space, with the lounge portion cleverly defined by an area rug. The sofa is positioned parallel to the TV to make for an ideal viewing spot, while an angled armchair provides extra seating and helps to further separate the lounge from the dining area.
The dining table is in one corner of the space, which gives it a cozy feel and also allows people sitting at the table to have a sightline to the TV.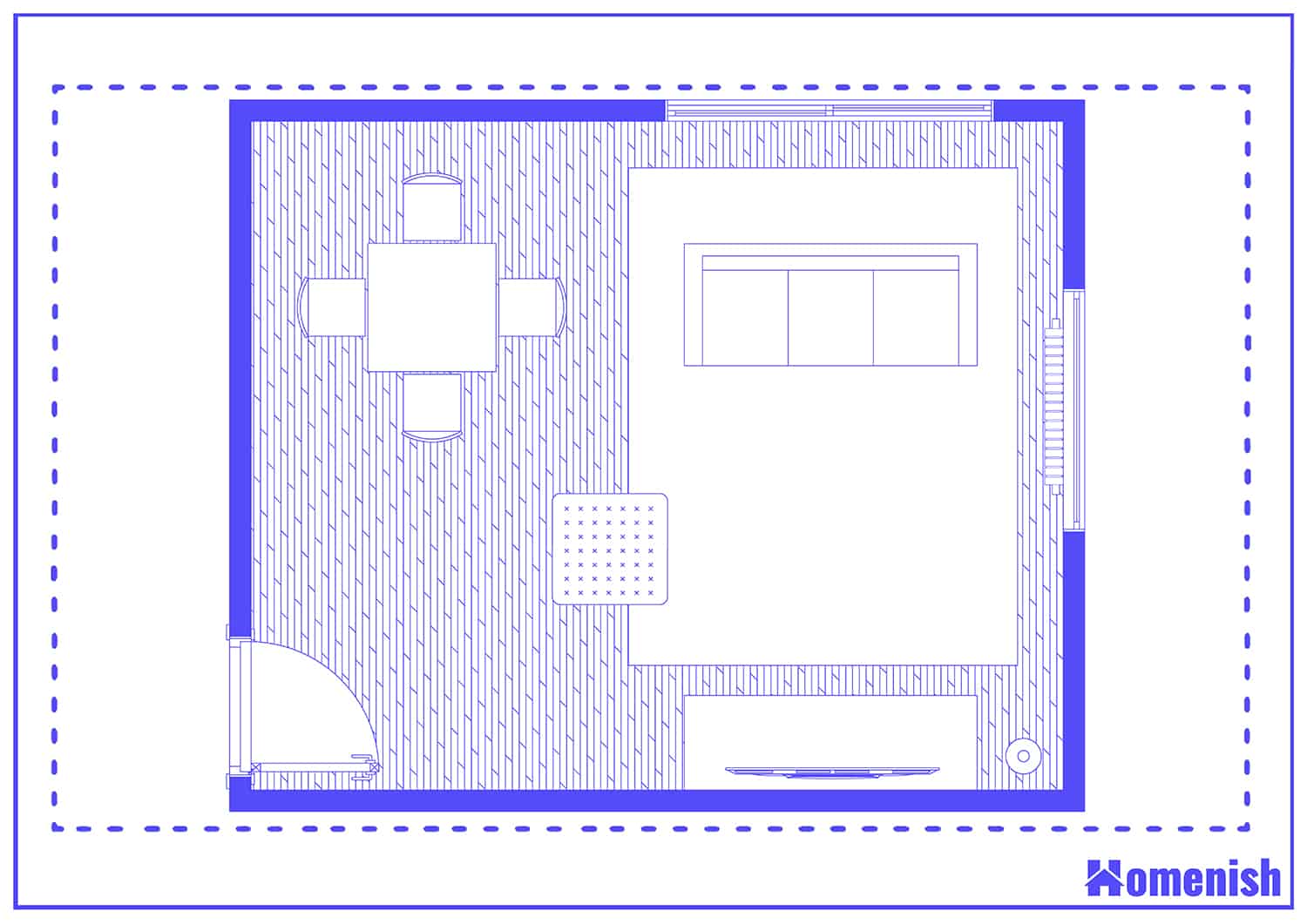 Corner Sofa in Small Lounge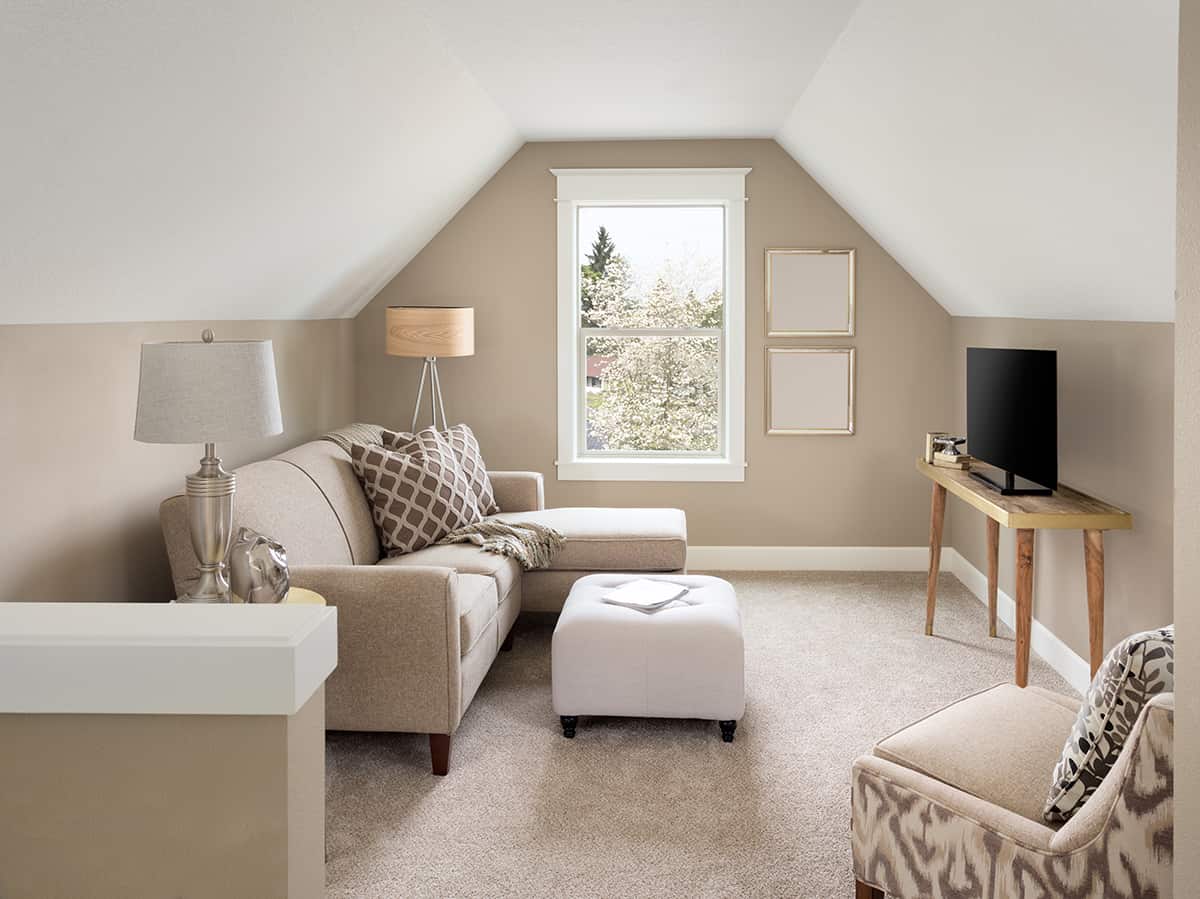 This floorplan is effective for achieving a cozy and relaxing space in a small room. The corner sofa is the dominant piece of furniture and is positioned facing the TV, while an additional armchair is facing towards the sofa, which is ideal for social scenarios when you want to have a conversation rather than watch TV. '
The side tables at either end of the sofa are perfectly located to hold drinks or other items you want to keep close by.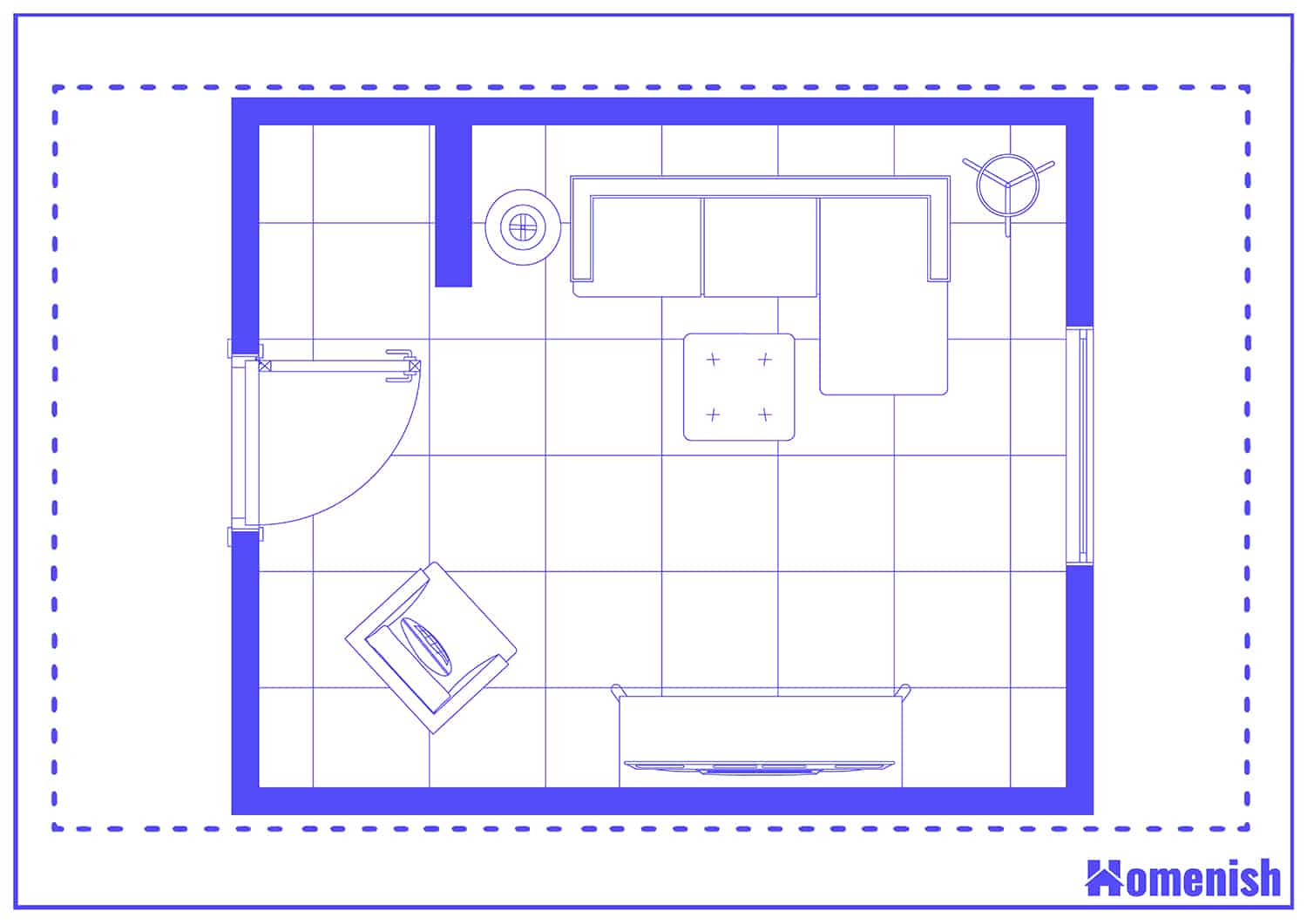 Cozy TV Room Layout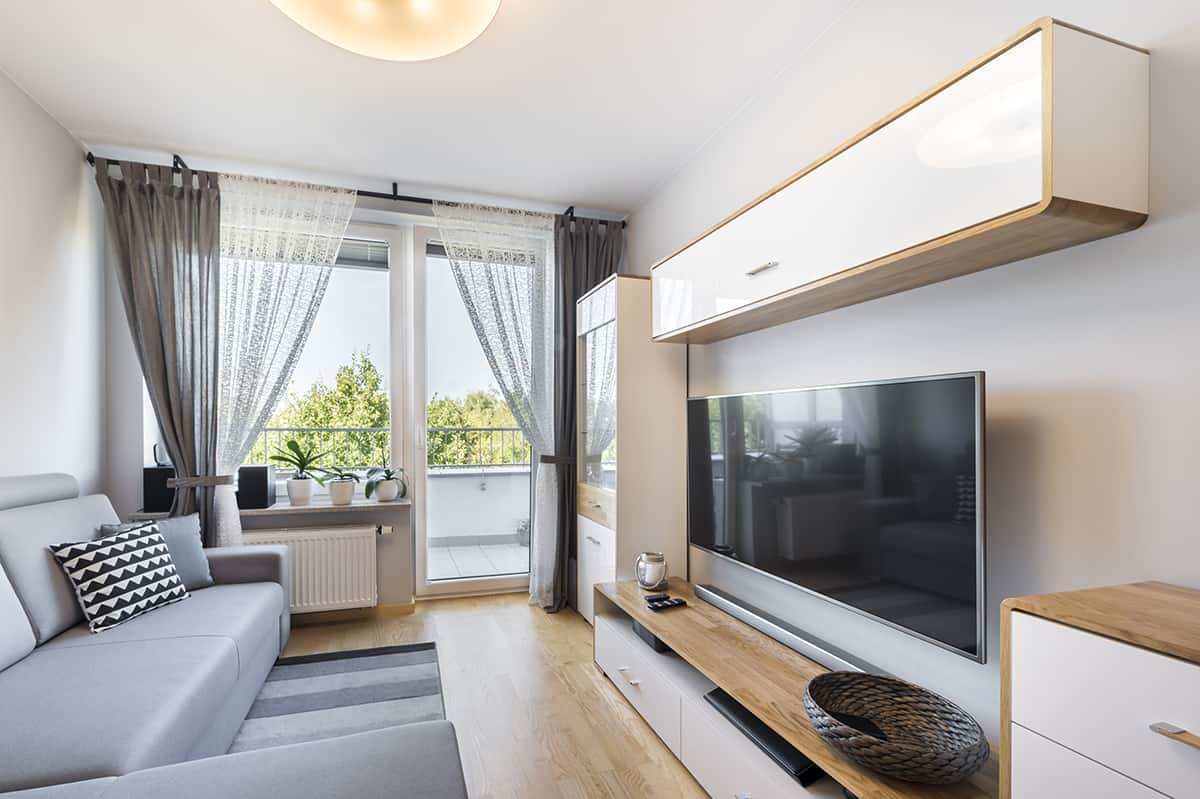 This room features a corner sofa as the only piece of seating furniture, directly facing the TV for a cinema like-feel.
The sofa is positioned on top of a rug, which will provide additional texture and layers to the room to help it feel snugger, while a long shelf beside the window is a nice spot to keep books, houseplants, and decor accessories.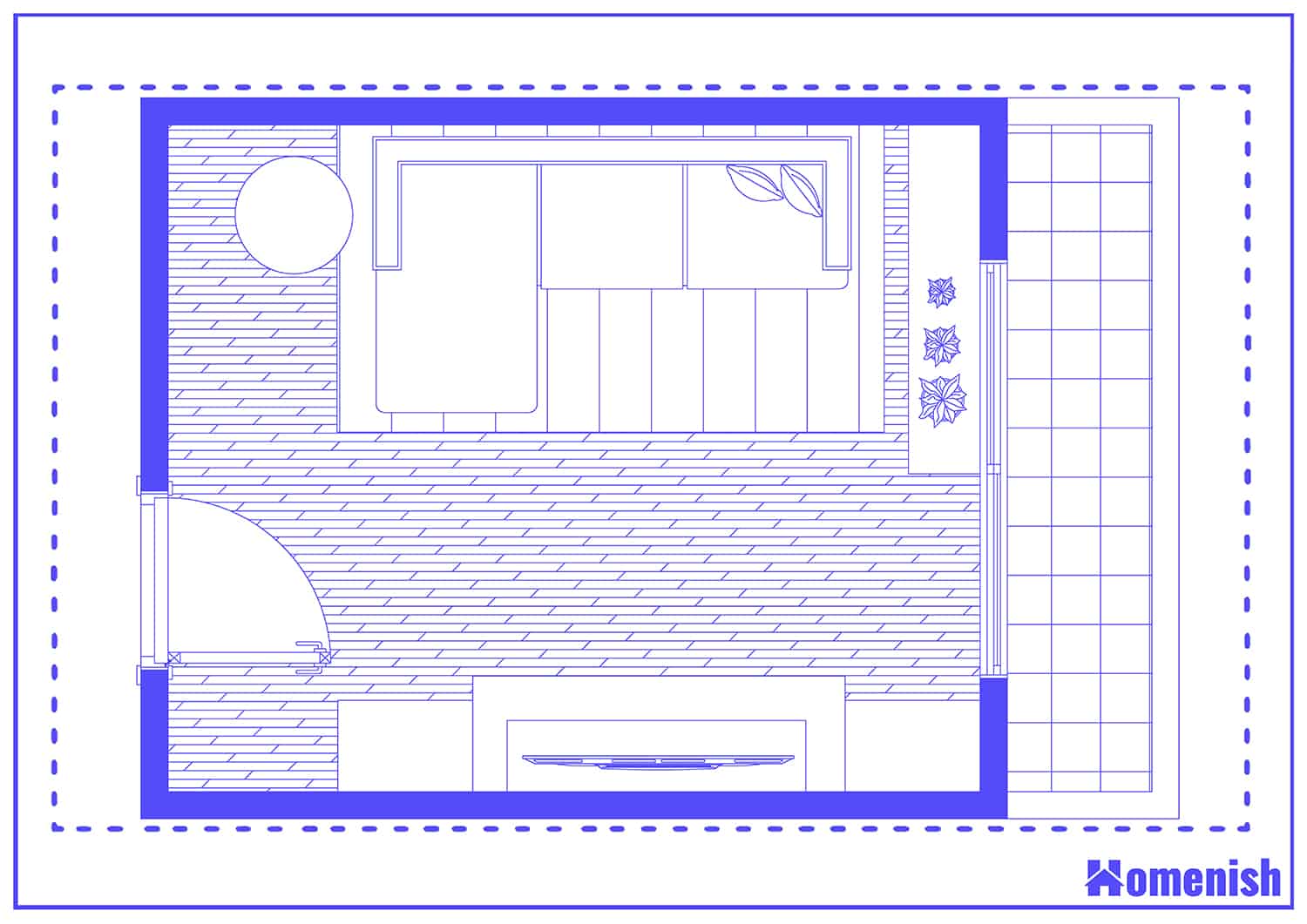 Sectional Sofa Living Room Layout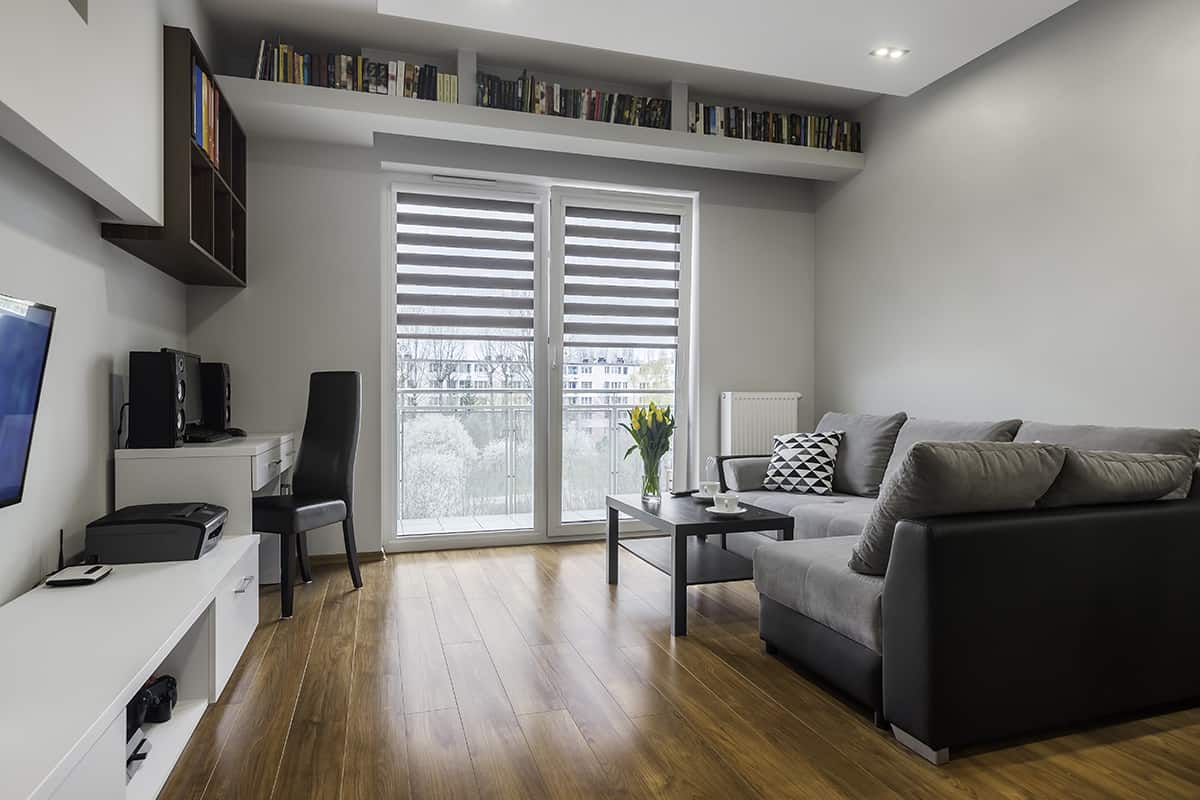 This is a slightly larger living room with fitted units taking up one whole length of the wall, where the TV is also situated. A sectional sofa provides ample seating space in this room, with a coffee table in front of it to hold drinks, snacks, or books. There is a vast empty space between the TV and the sofa, which is great for completing home workouts such as yoga or pilates.
The space also means the sofa isn't too close to the TV to make for awkward viewing, and there is enough room for people to mingle if you have guests over.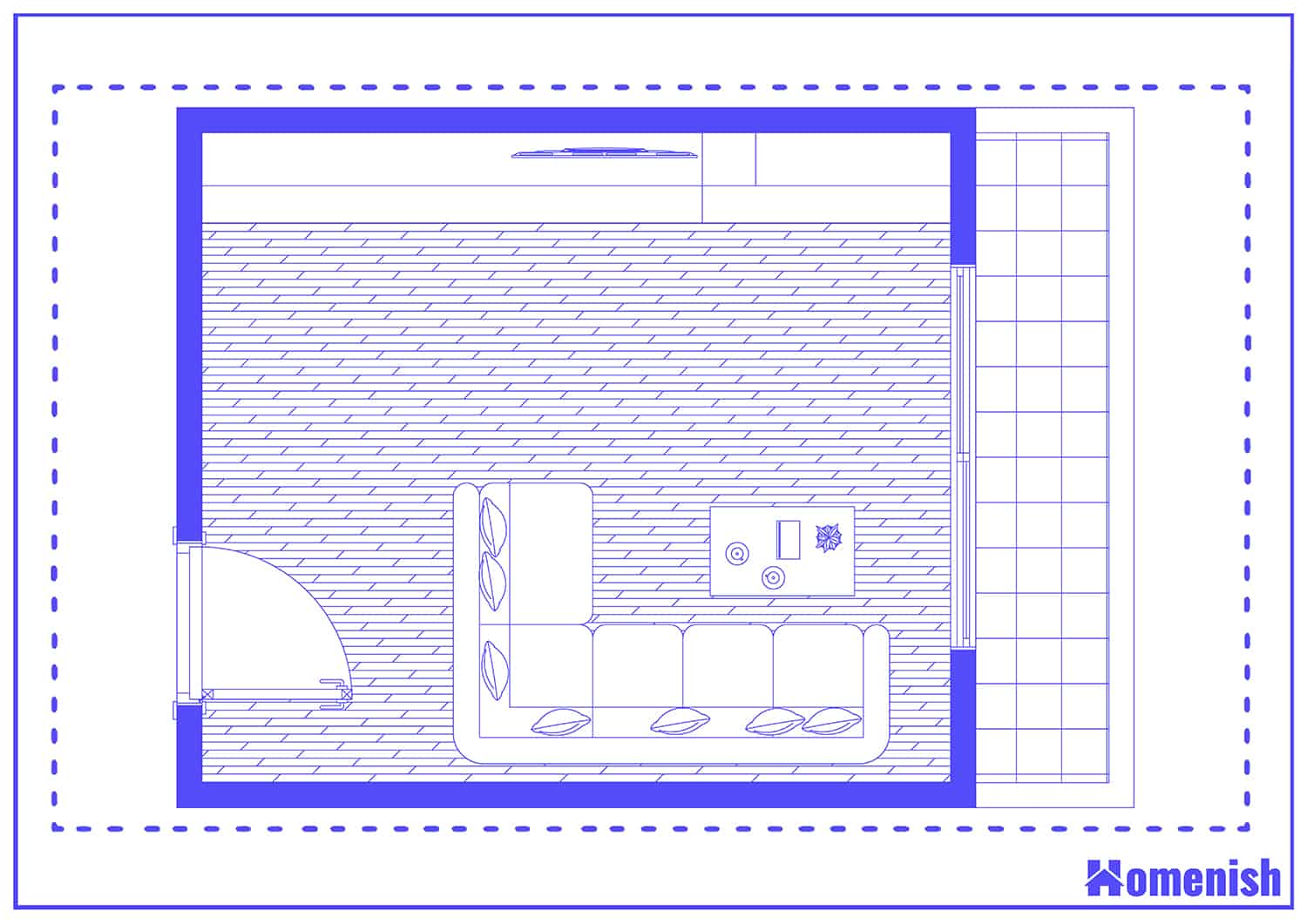 Fitted Furniture Living Room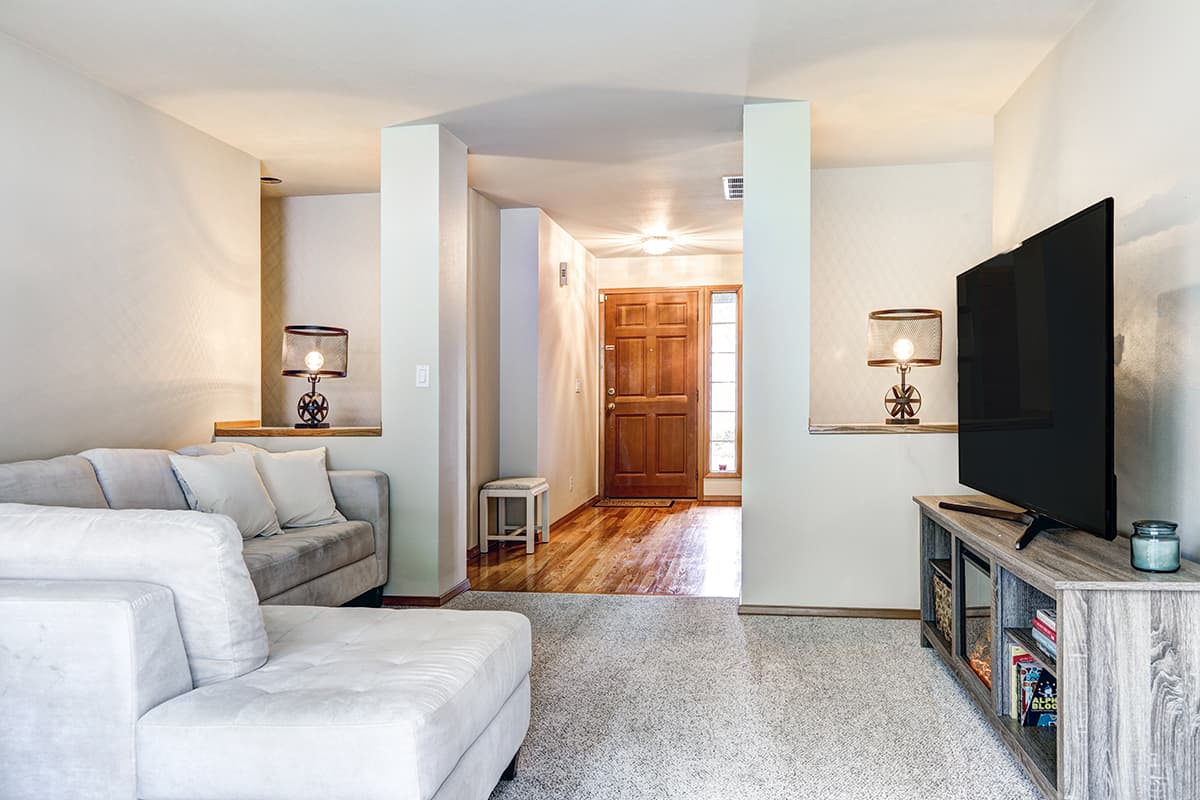 This is a room that appears an odd shape at first, but it is actually just a regular rectangular room with a small entranceway to one side. The room benefits from several pieces of fitted furniture, which means no additional freestanding side tables or coffee tables are needed for storing items or surface space.
A large rug takes up the central part of the room and is a nice spot for children to play on while adults relax on the sofa.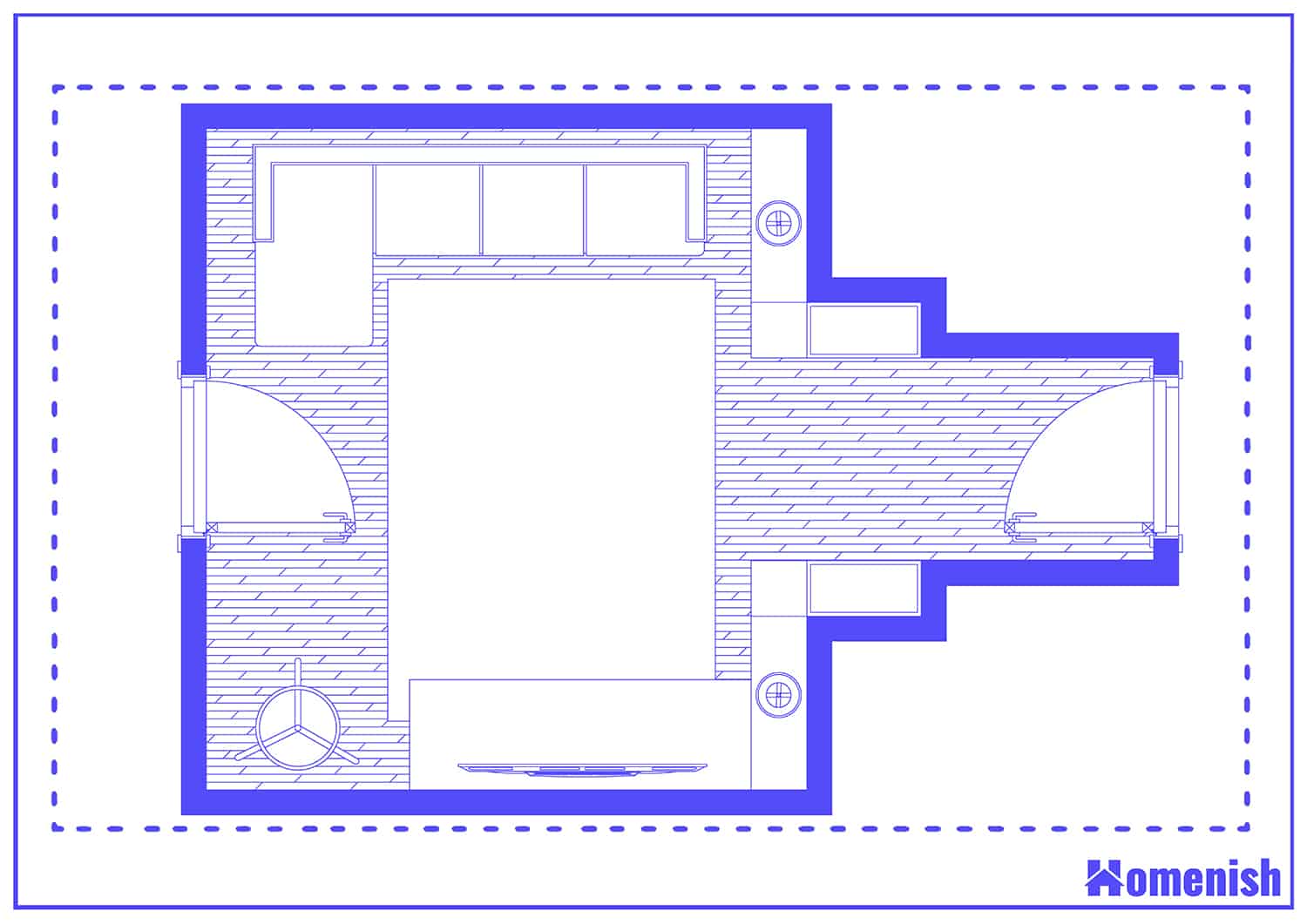 Social Sitting Room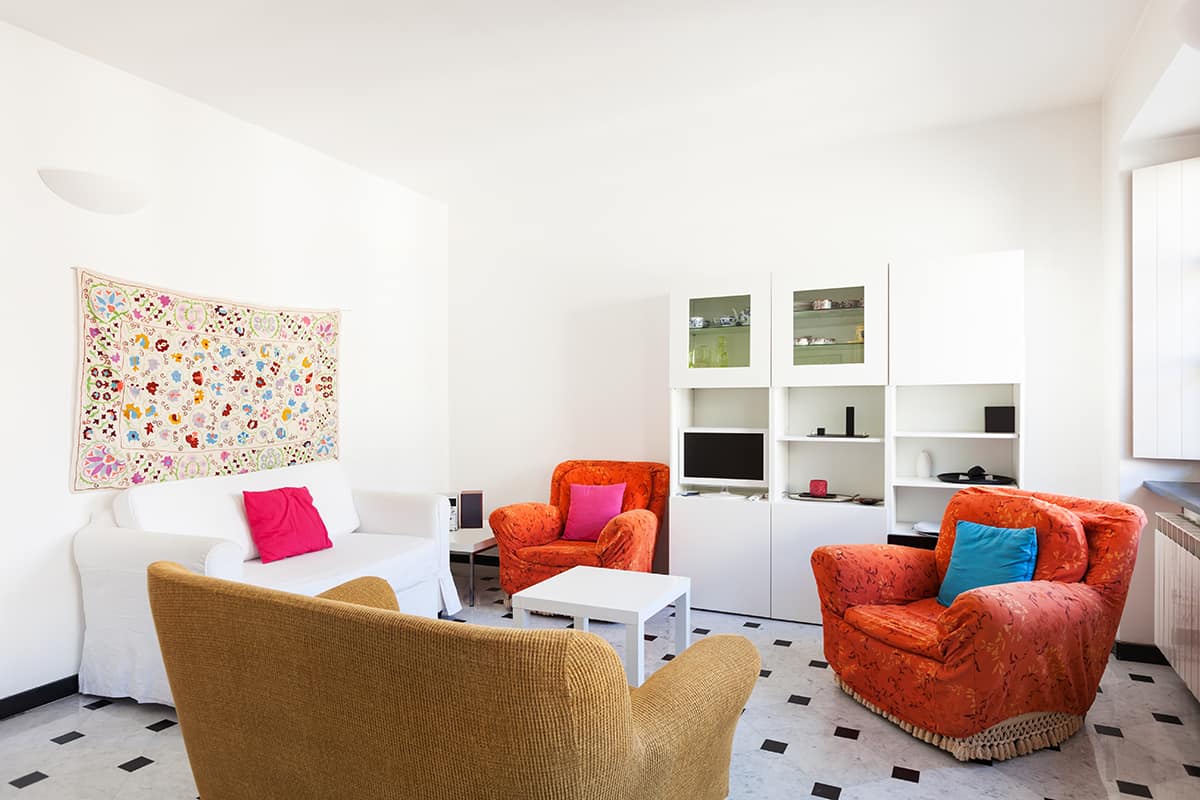 This layout is great for entertaining guests or enjoying family time together, as the seating options are all facing centrally to encourage discussion.
There is a TV cabinet to one side of the room, which can be opened to reveal the TV for instances where you want to relax and zone out rather than plug into a conversation.
Despite the room being small, seating options have been maximized with three club chairs and a sofa.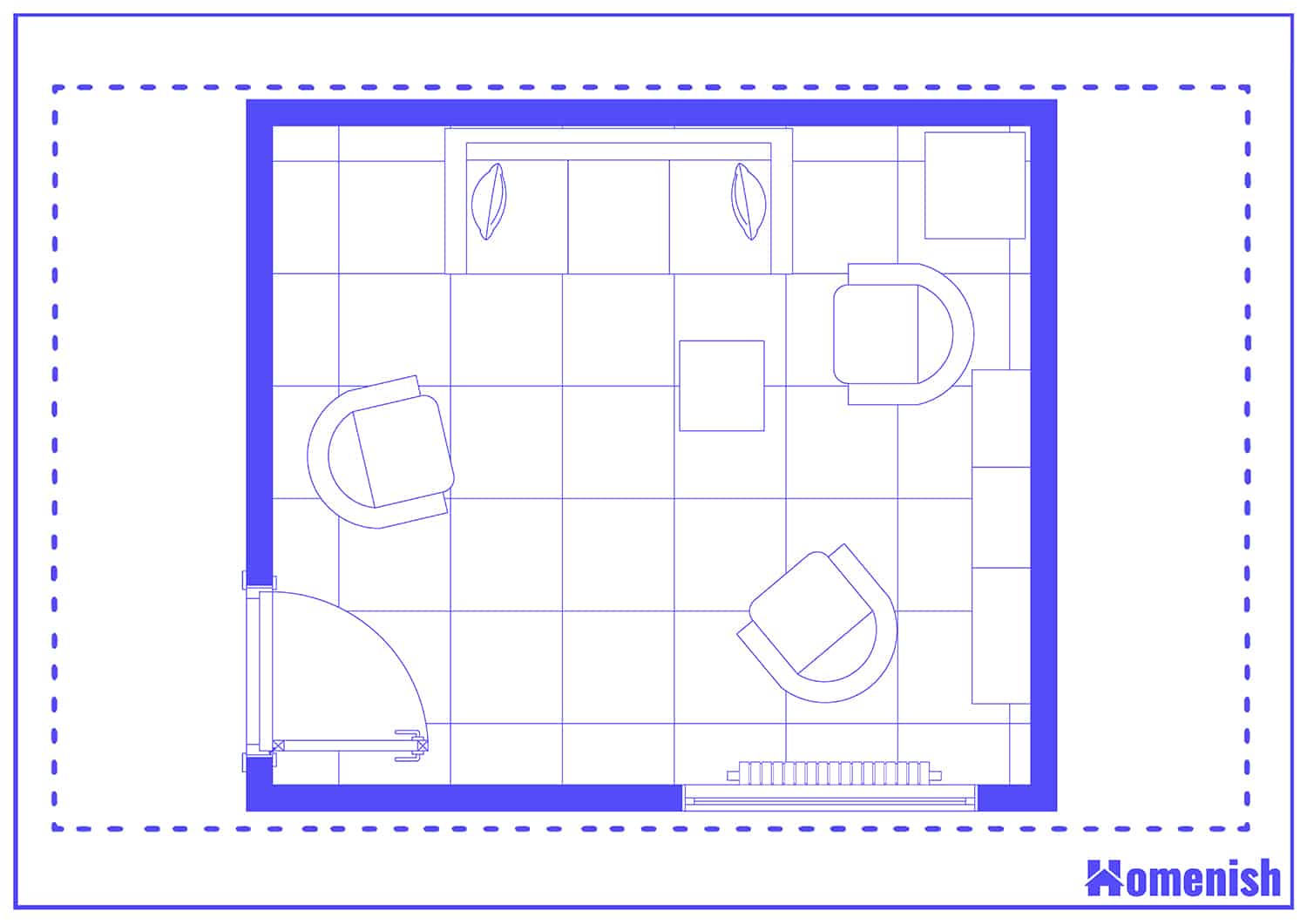 Loft Living Layout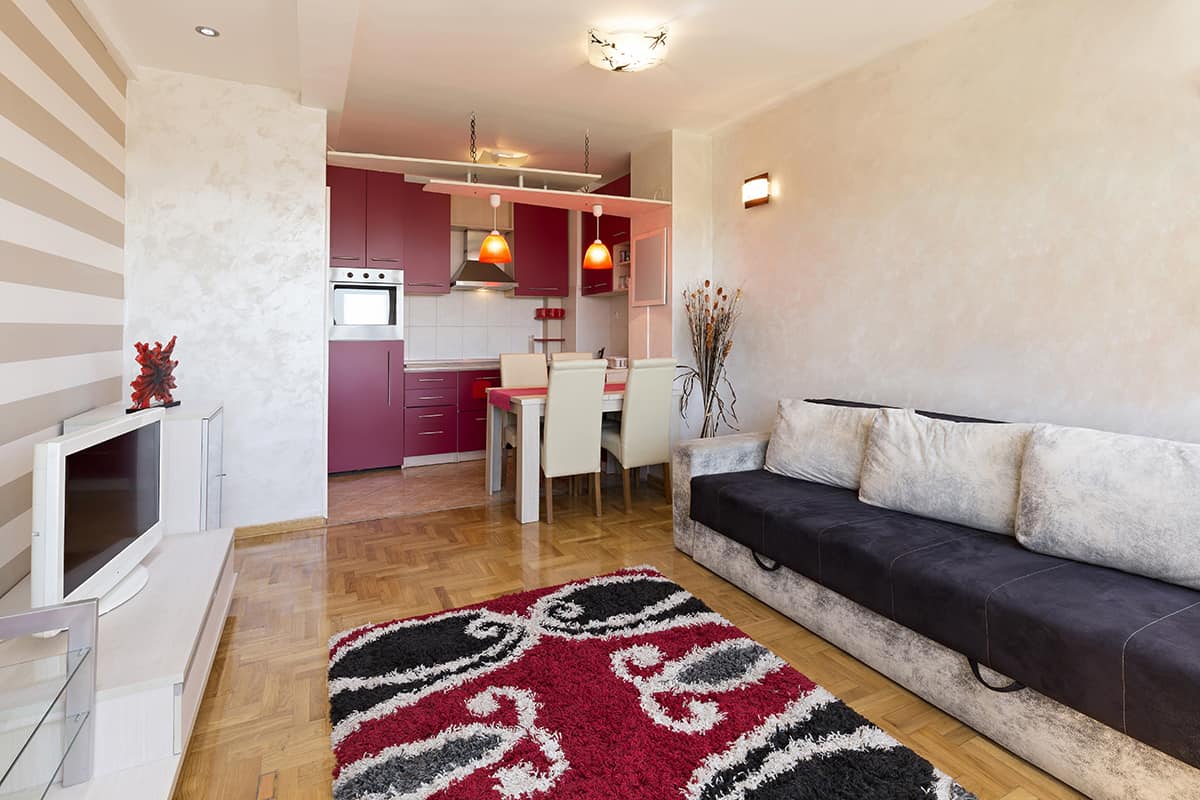 This layout features a living room alongside a dining area and kitchen in a loft-style or open-plan apartment space. The lounge area has been separated from the kitchen by a dining table which helps to divide and define the different portions of the room.
Although small, the living room area is perfectly functional, with a large four-seater sofa facing the TV and a fitted unit to use for storage. There is also plenty of remaining floor space for children to play.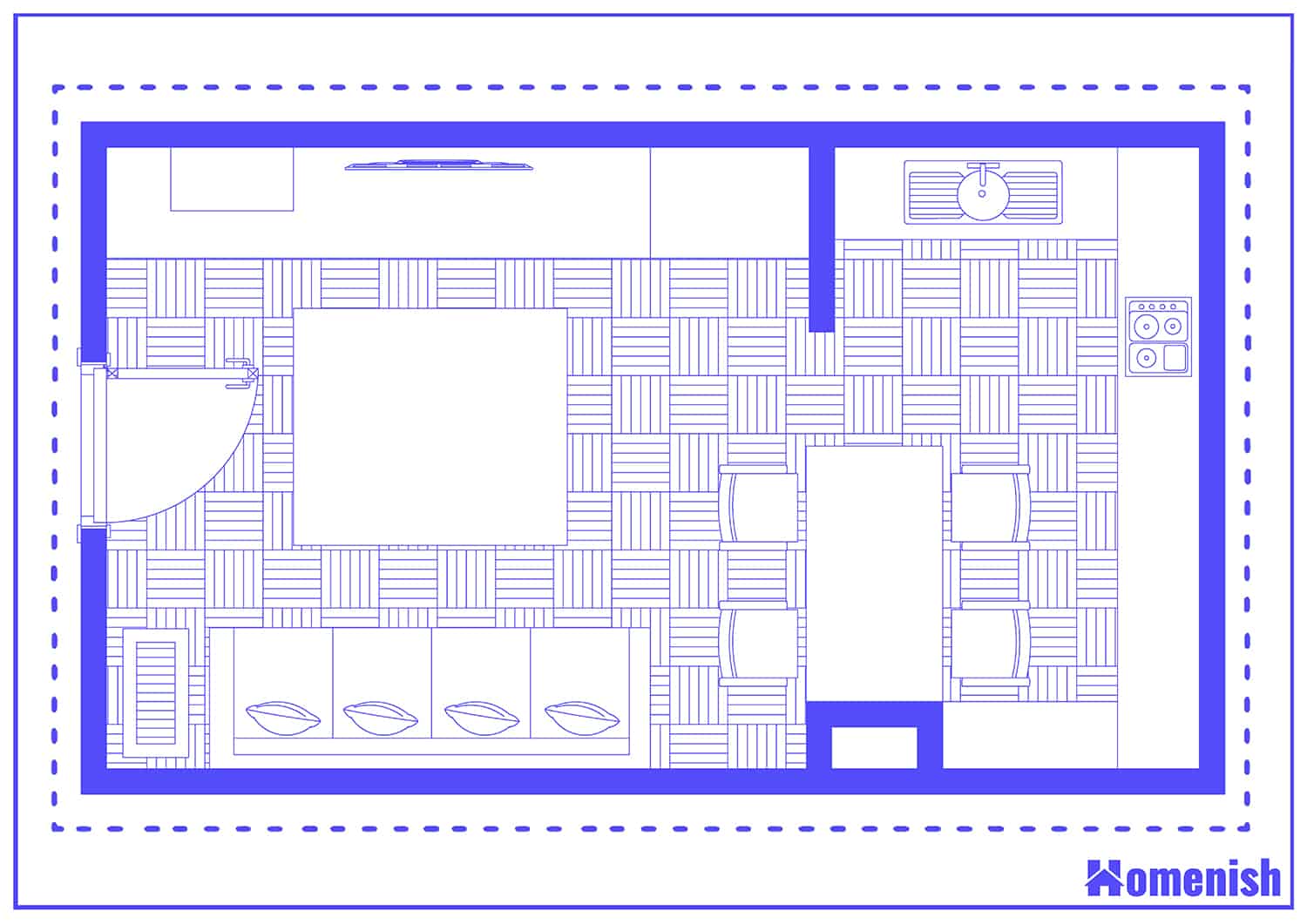 Simple Sofa Room with TV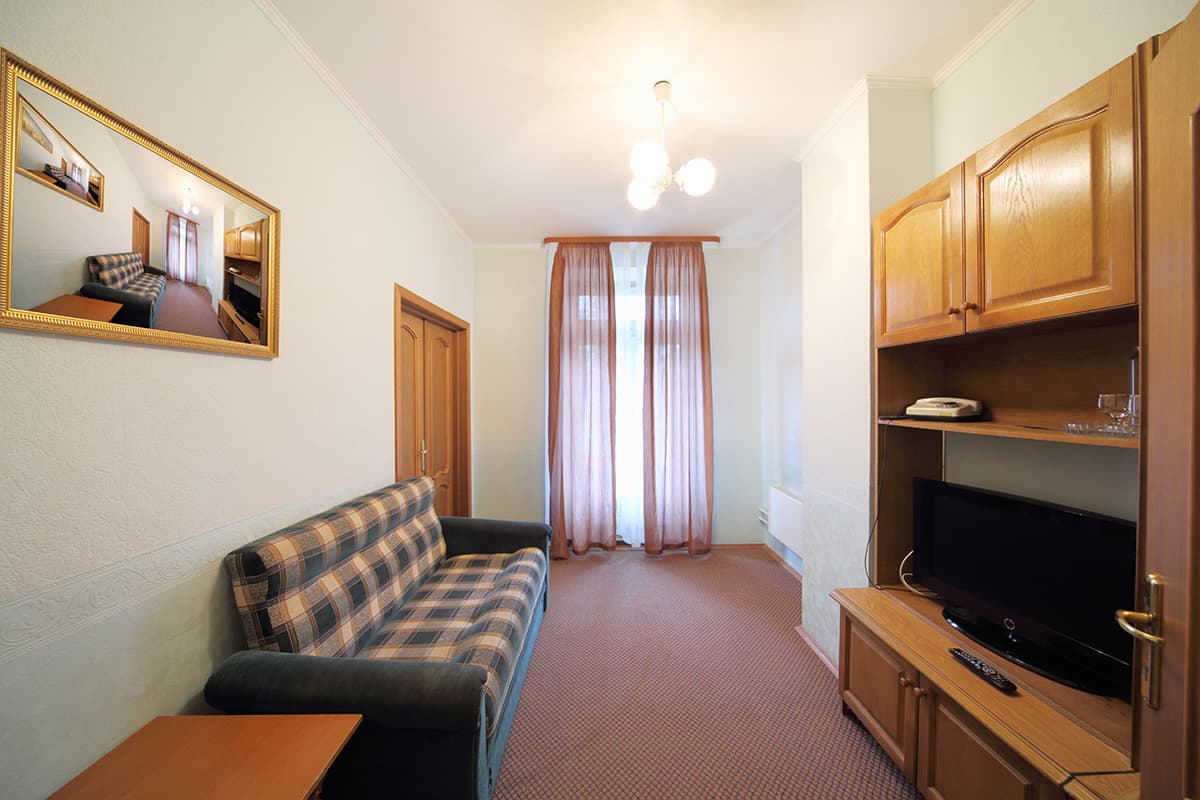 This rectangular room has the sofa and TV positioned to one side due to an obstruction jutting out from one wall. This can happen if you have a coat closet on the other side of the room or if there is a boiler cupboard or fireplace within the wall.
Having the sofa and TV at one end of the room can leave a nice piece of empty floor space at the opposite end for children to play or for adults to exercise.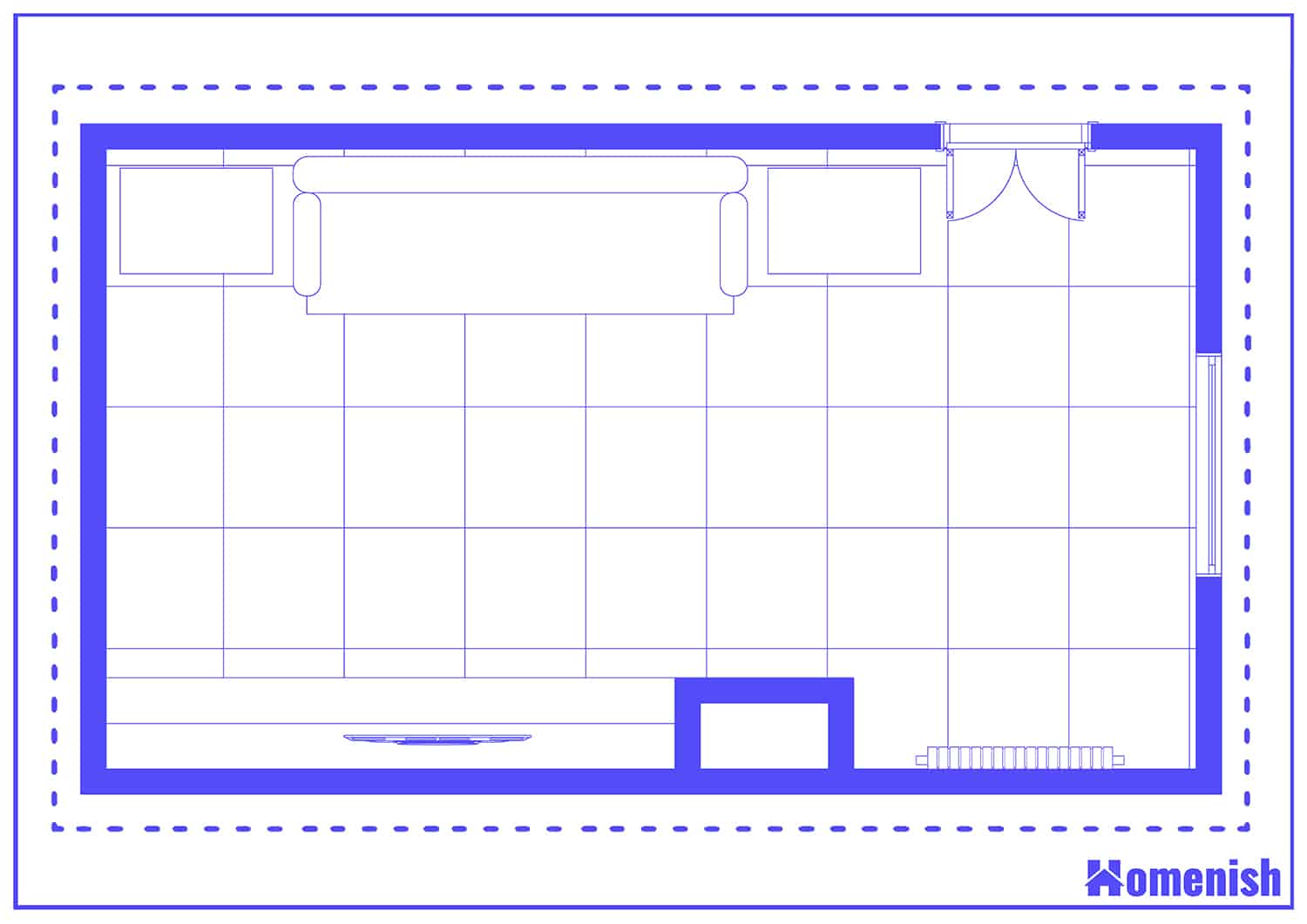 Apartment Living Room Layout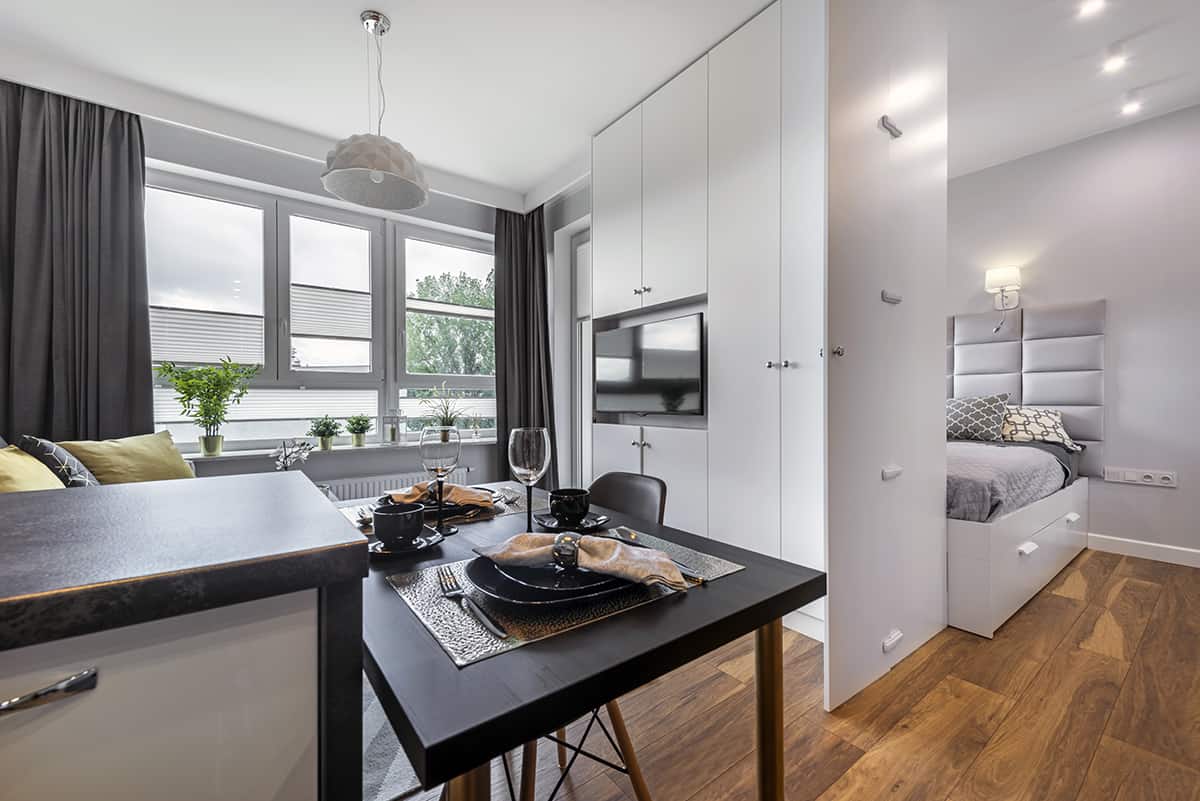 This layout comprises a sleeping area as well as a relaxing and eating area. The bed has been tucked into a neat corner to keep it separate, while the living room features a sofa, TV, and table with two chairs for dining or working.
This shows how you can make even a small space super functional with a clever layout and carefully selected furniture.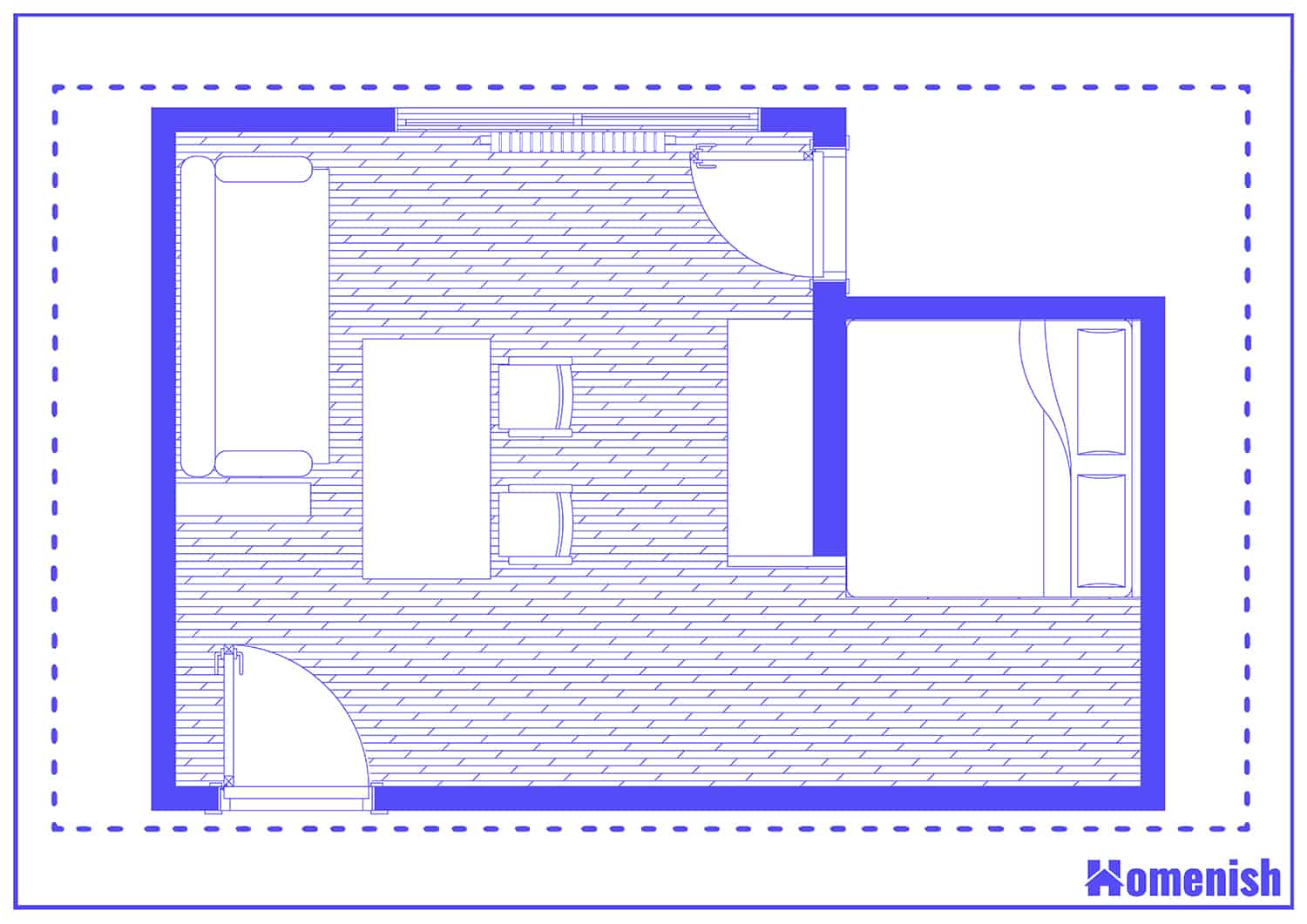 Small Square Living Room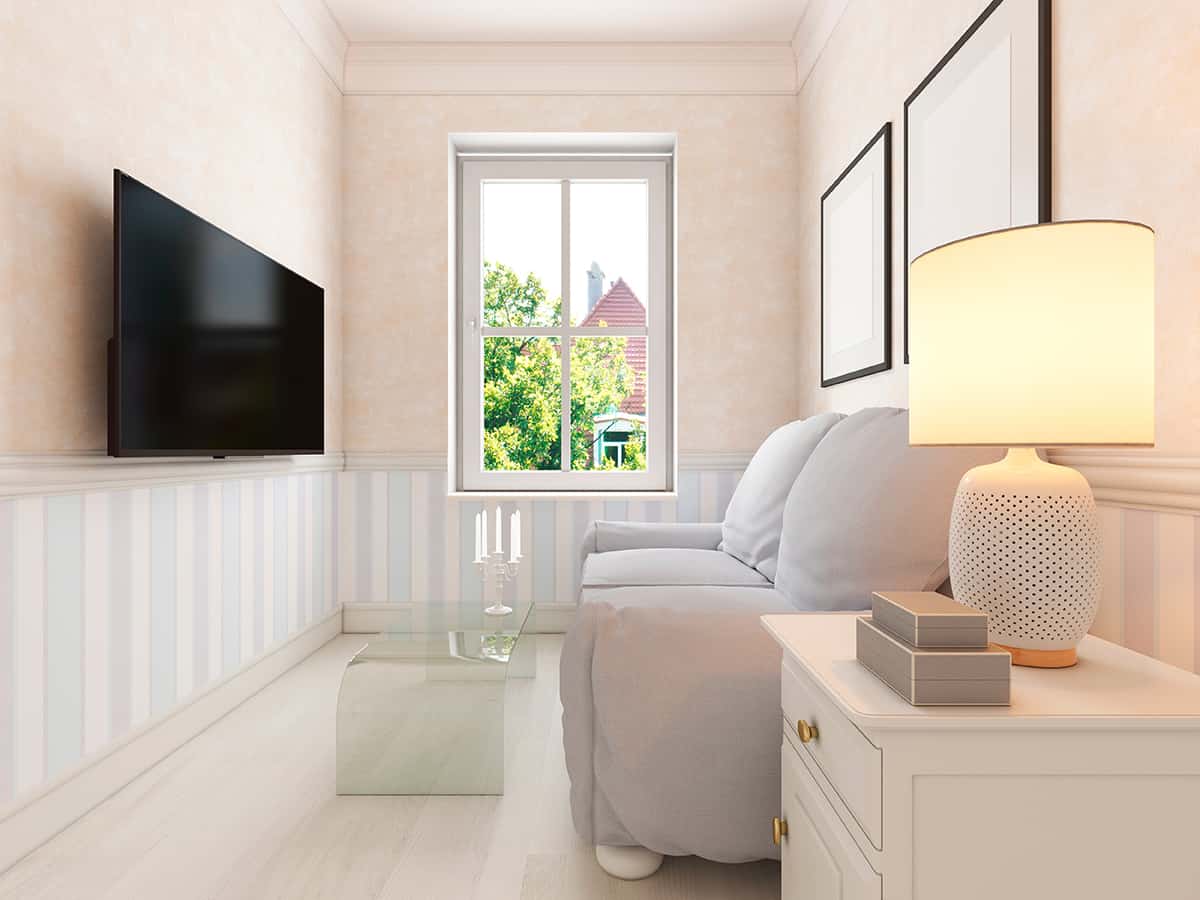 This is a small and cozy living room with a deep and comfortable sofa facing the TV. The coffee table in front of the sofa is perfectly situated to hold drinks and snacks, while two side tables hold table lamps for an intimate atmosphere in the evenings.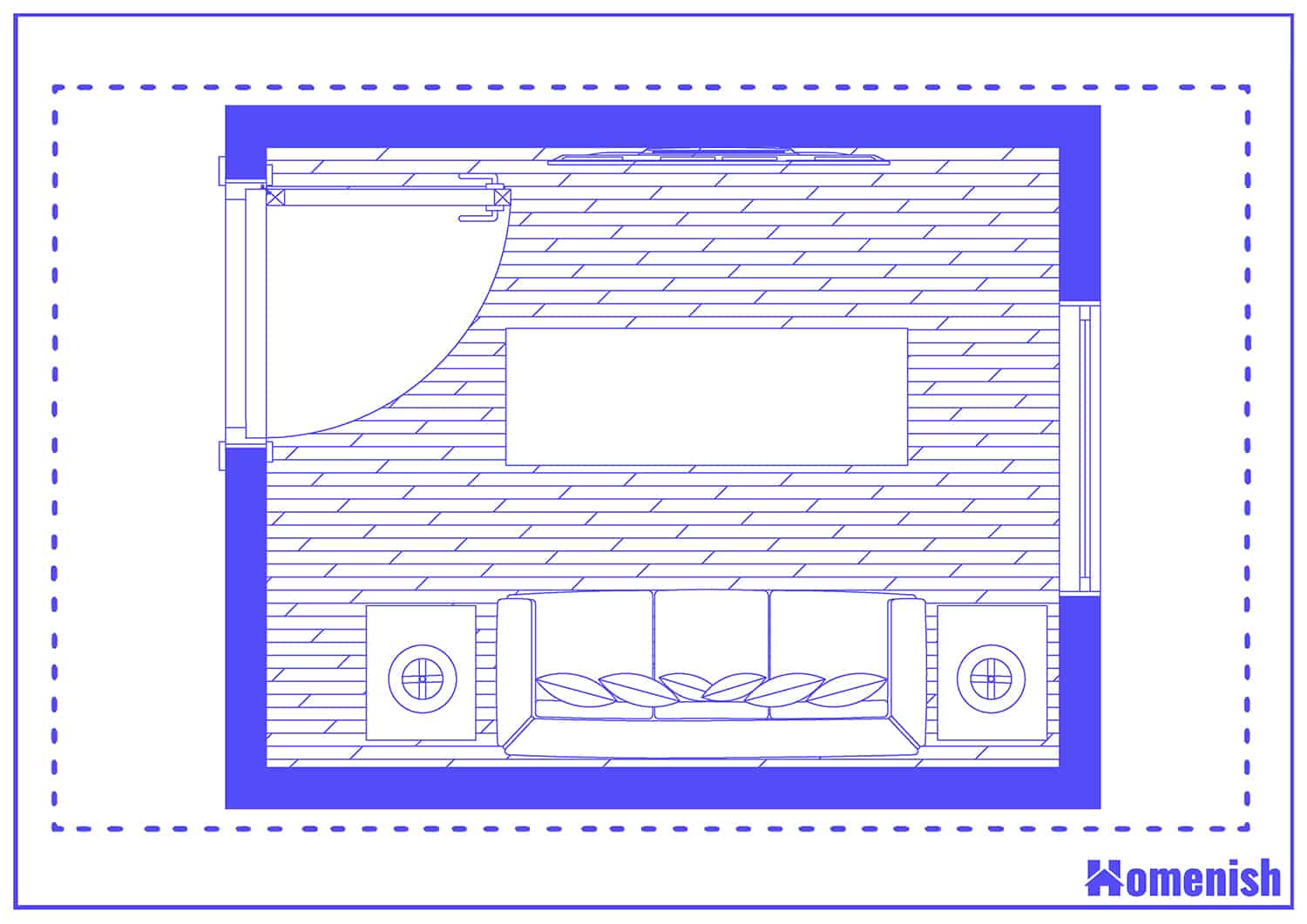 Compact Open Plan Living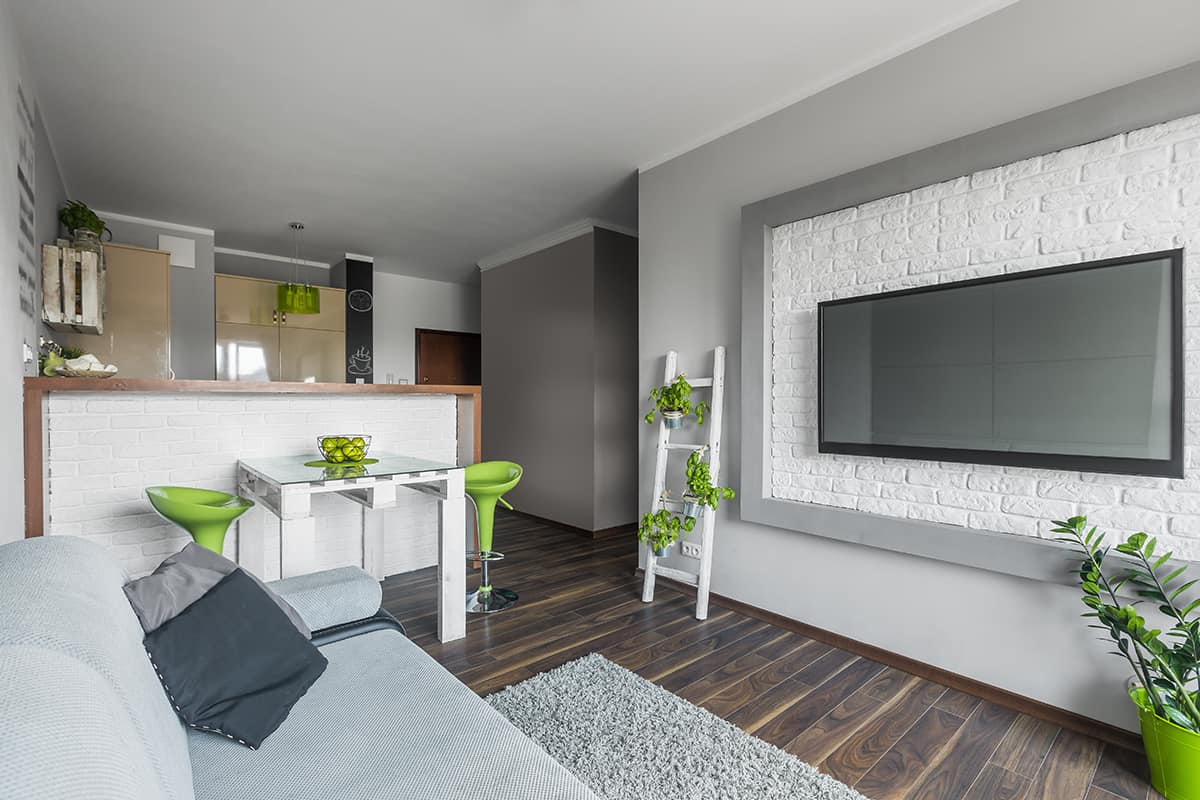 This narrow room has a carefully thought-out floor plan which enables the space to be used in several ways. At one end, there is a small food preparation area with a sink, alongside a breakfast table with two chairs.
This could be used for dining or as a workspace with a laptop. The main part of the room has been taken up by a long sofa facing a TV and an area rug defining the space as the living room. See more narrow living room ideas in our article on long and narrow living room layouts.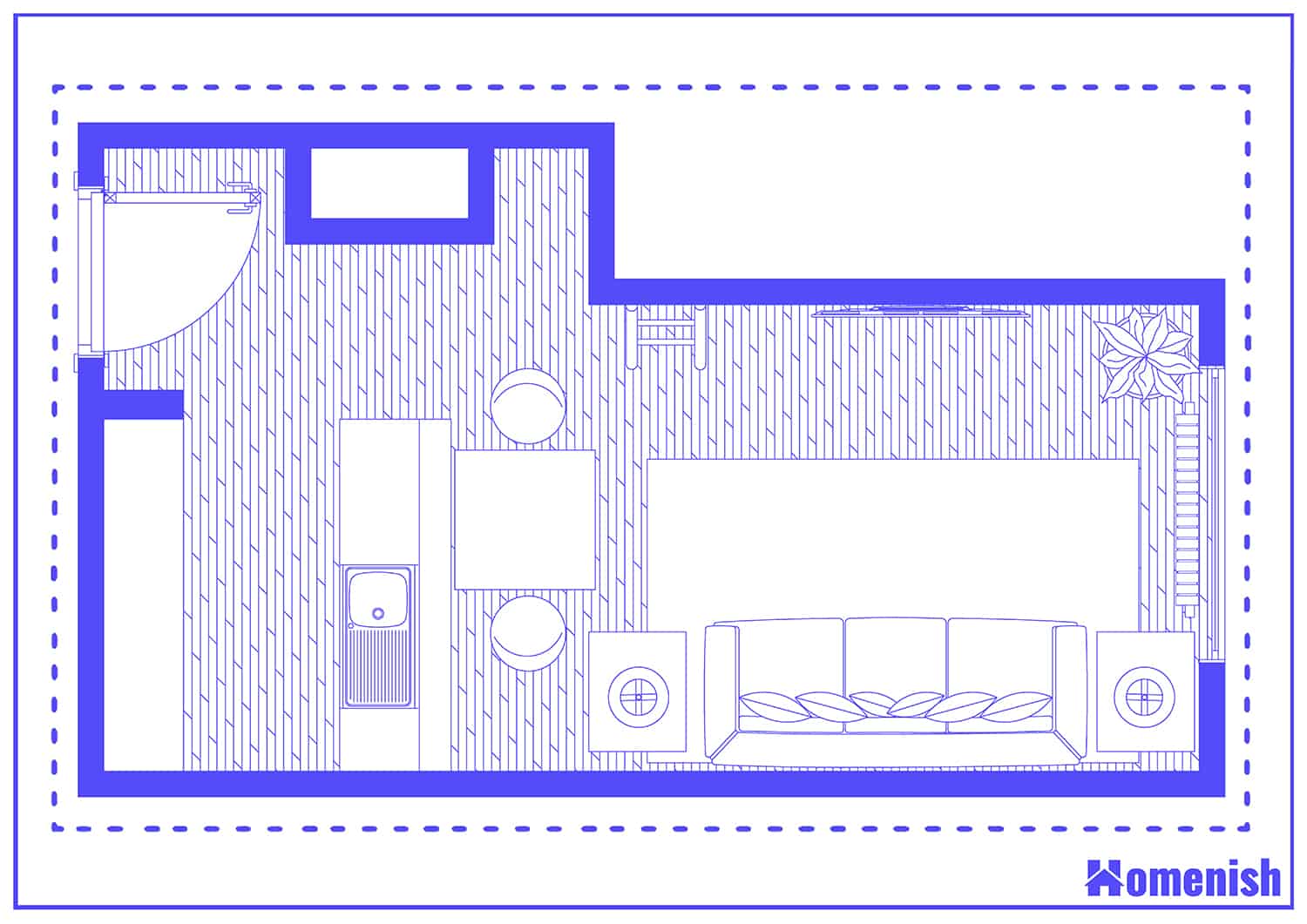 Large Sofa in Small Living Room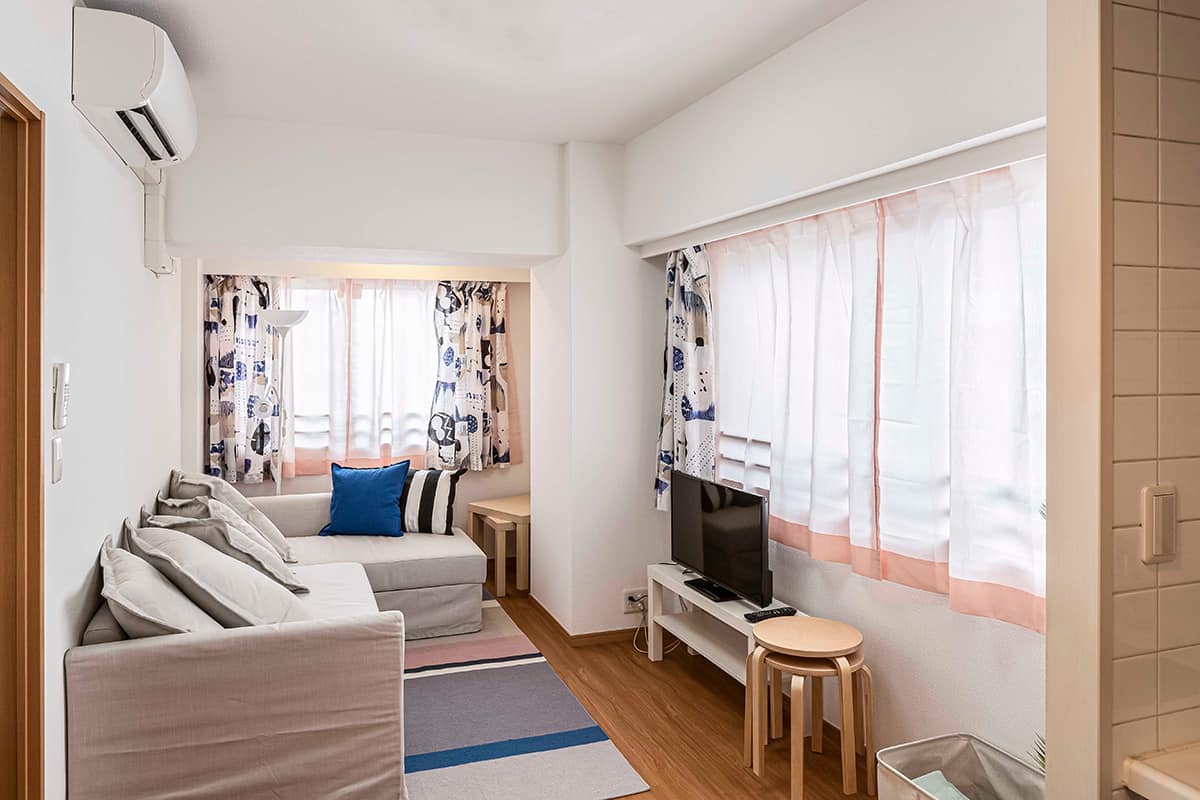 One wall of this room is occupied by a large corner sofa, while the opposite wall features a TV and several pieces of furniture for storage and surface areas. A dominant sofa in a room creates a very comfortable and cozy atmosphere in a small space.