Slate is a fine-grained metamorphic rock that is used in making patio slabs or in the construction industry to make shingles, coverings. Slate can be gray, blue, dark red, brown, purple, and even black depending on where it is formed but the most common color of slate is gray.
The slate color mostly refers to the slate gray color. Keep reading to learn more about what slate color is, similar colors, and colors to pair with slate.
What Color is Slate?
Slate is a medium to dark shade of gray that has blue undertones. This color is named after slate rock, which is a natural material found in mines across the world. The area in which the slate is mined will affect its color.
North American slate is mined in New York, Virginia, Pennsylvania, and Newfoundland and is a medium to dark gray color with a purple hue. Slate mined in the United Kingdom is more likely to have blue or green tones in it.
When referring to slate as a shade of gray, you can expect the color to be a deep and saturated gray with subtle blue tones. This is a color that has become hugely popular in interior decor over the last decade, especially as trends have begun leaning towards darker and moodier styles.
What does Slate Color Mean?
Slate is a shade of gray, and gray, on the whole, is seen as a balanced, modern, and neutral color. Gray can also be thought of as depressing and dull, but since slate features blue undertones, this does not apply to this specific shade of gray. Instead, slate gray offers a calming mood, which is unemotional and relaxing.
Gray is also the color of style and sophistication. It can be used to convey maturity and responsibility in fashion, for example, business attire, or it can symbolize wisdom.
True gray is a neutral color that sits right between black and white and therefore has neither warm nor cool tones. However, slate gray has blue undertones, and as such, it has a distinctly cool temperature. This means that slate can be used to create a crisp and fresh feel in a room, and it is undoubtedly modern and stylish.
Similar Colors to Slate
Graphite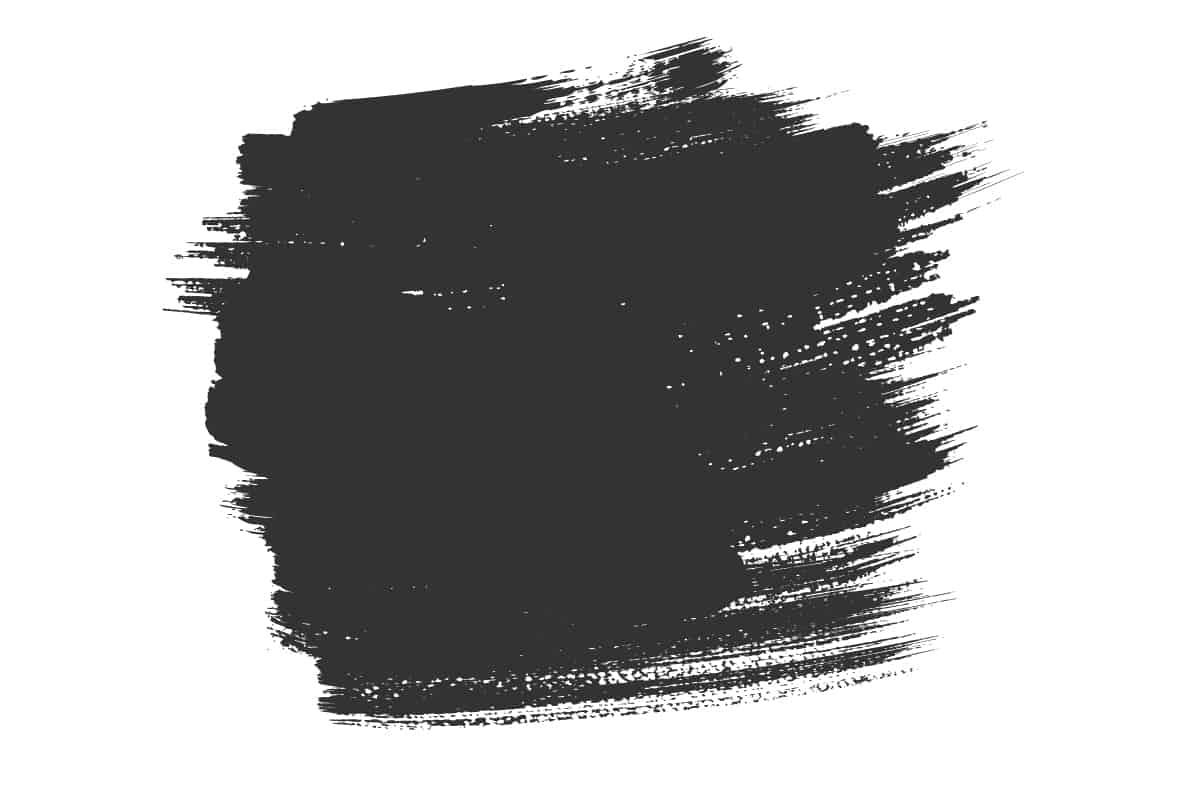 Graphite is very similar in terms of shade to slate, as they both hover between being a medium and dark color. However, graphite differs from slate in that it contains significantly less blue and therefore has a flatter look.
If you find that slate is too cool or blue for your color scheme, then graphite would be a good alternative since it has the same intensity but without the blue hues.
Anthracite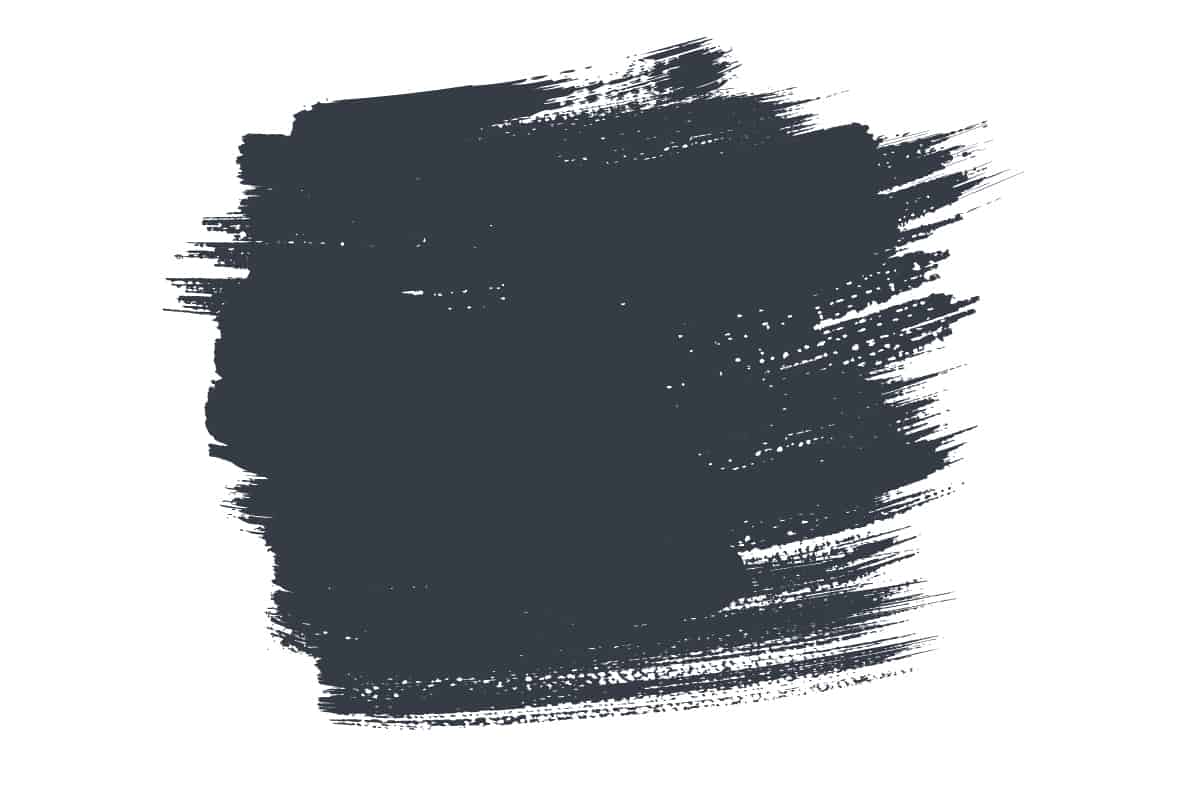 Anthracite is a dark gray color that takes its name from a type of coal. In its coal form, it is so dark that it is almost black, but anthracite has been used to describe colors in home decor that are more similar to slate.
Anthracite as a color is a dark shade of gray, which is certainly darker than slate but not so dark that it would be mistaken for black. Anthracite has a more neutral look compared to slate since it lacks blue undertones.
Lead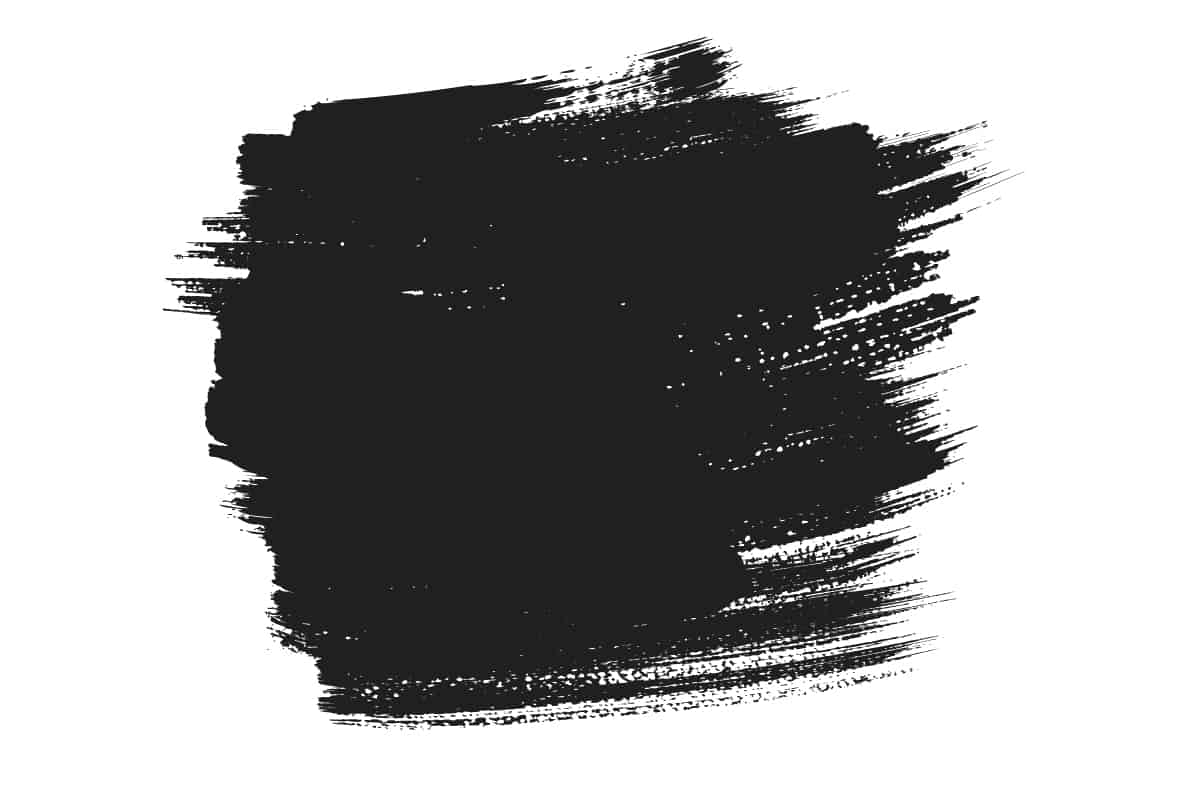 Lead, like slate, is a shade of gray that has blue undertones. It is a medium to dark color which also has green undertones, which give it an overall more neutral look compared to slate, though with a temperature that still feels cool. Use lead as a color instead of slate if you want a cool gray that isn't too blue.
Charcoal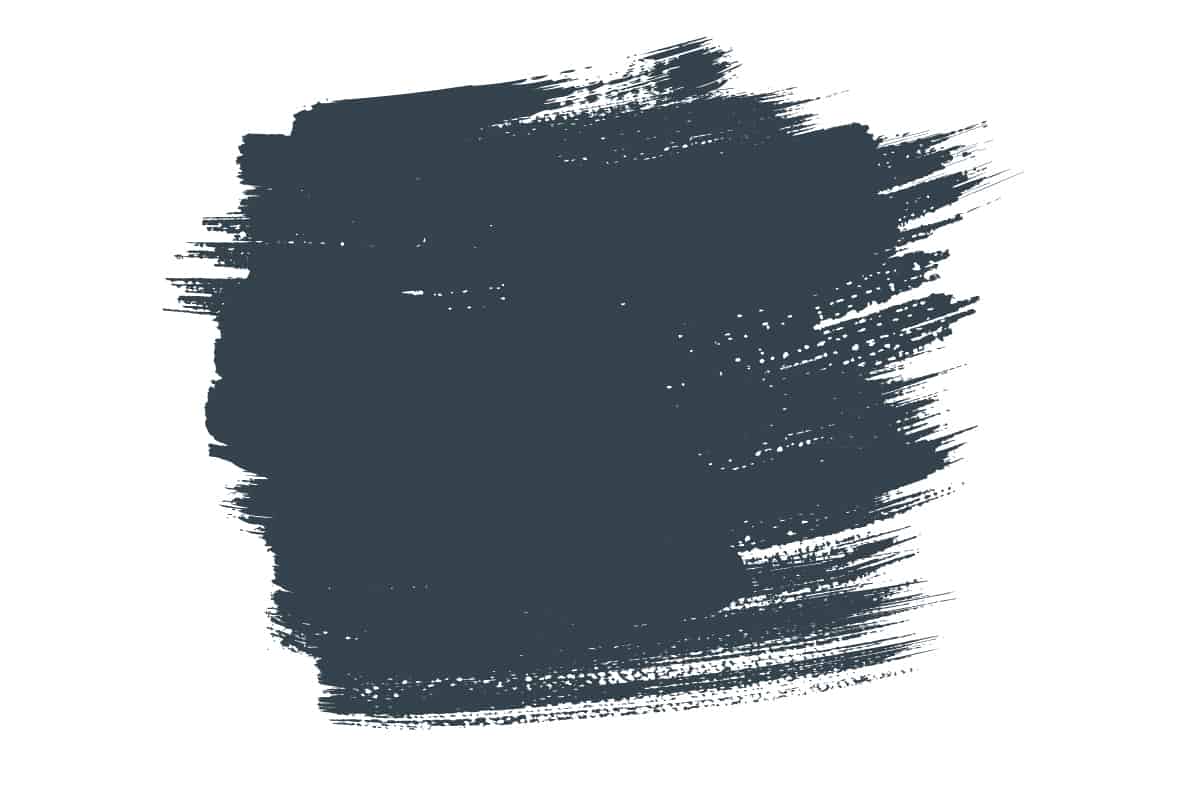 Charcoal is an exceptionally dark shade of gray that could easily be confused for black, especially in low light. Charcoal is several shades darker than slate gray, but both of these colors are extremely popular as gray colors in interior design.
How to Use Slate in Home Decor
Slate tiles
If you love the look of natural slate, then you can go one step further than simply basing your home's color scheme on this shade. Instead, incorporate real natural slate into your home with slate tiles. Slate is a strong and moisture-resistant material which makes it well suited for use as a floor tile or a backsplash.
Opt for smooth slate for a sleek look or unfinished slate for a rougher texture to give your room a more rustic feel. In a kitchen, a slate tile floor can look sophisticated or farmhouse chic depending on the type of cabinets and countertops you install with it.
Use oversized slate tiles as a backsplash in a kitchen or bathroom for a modern industrial look or small slate mosaics for a country cottage style.
Slate tiles will look striking next to white walls, and they pair well with wooden surfaces such as oak countertops for a natural warmth. In a bathroom with slate wall tiles, use gold or copper taps for an interesting contrast between the two materials.
Concrete walls
If you want to achieve an industrial or sleek modern look, then concrete walls will be a style statement. Leave concrete unpainted to appreciate an uneven slate color across the room. You could also apply concrete to the ceiling to envelope the whole space in slate gray for an immersive experience.
Choose black or white furniture and accessories in a concrete room, with occasional wooden features to add warmth to the space. A black metal framed chair with a tan-brown leather seat would work well, or a cowhide rug on the floor.
Slate gray paneling
If you have paneling in a room, then paint it in slate gray to give it an instant facelift. Wooden paneling in slate is extremely stylish right now and will create a look that is effortlessly cool and classic.
Although paneling is seen as a traditional, or even old-fashioned feature of homes, by painting paneling in a modern shade of gray such as slate, you build a bridge between traditional and contemporary to result in a space that feels elegant and timeless.
Slate cabinetry
Slate is a great color choice for kitchen cabinets because it is stylish yet understated. This is a color that plays well with other colors, so you won't be restricted by slate cabinets if you want to change your flooring or repaint your kitchen walls.
Choose flat slab doors for kitchen cabinets for a sleek and sophisticated look, or choose shaker doors for a classic finish. Old closet doors or bathroom cabinet doors could also benefit from a style upgrade with a splash of slate gray paint to give them a fresh, modern look.
Slate stains
Hardwood floors with a gray wash are popular in contemporary spaces, creating a cool and urban look that is neutral and subtle. To achieve this look with existing hardwood, sand down the top layer of your flooring and use a slate staining product to stain the wood with a gray color.
Using a stain rather than a paint will mean that the grain of the wood will still be able to shine through. If you would prefer a flat look, you could use slate paint to change the style of your wooden flooring. Laminate floors can also be purchased in slate gray to give the effect of gray hardwood floors.
Architectural features
As a neutral yet striking color, slate can be used to highlight architectural features in your home without being over the top. If you have exposed beams in your home, then paint them in slate against paler-colored walls and ceilings to help them stand out. Staircases and radiators can also be slate-colored to tie them into a contemporary color scheme.
Colors that Go with Slate
Dove gray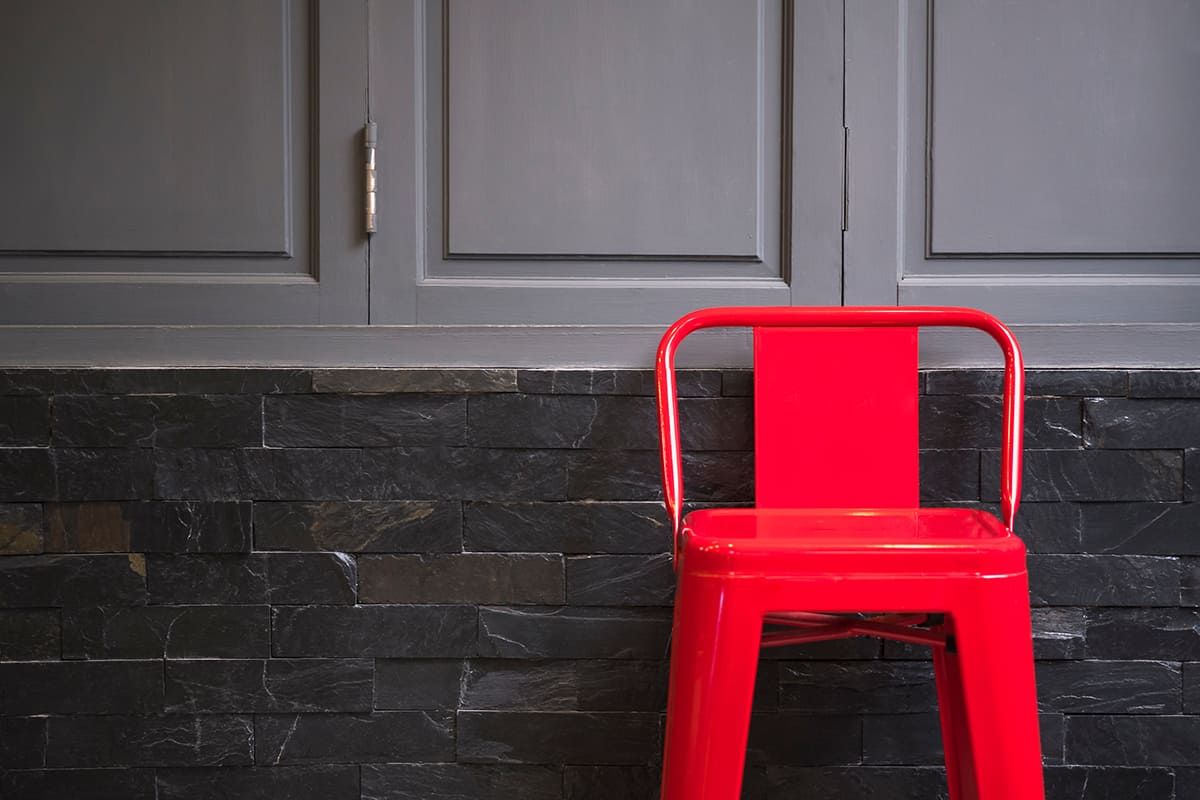 A monochromatic dove gray color scheme is a really stylish look that is also relaxing and easy to live with. In a room with slate gray furniture or accessories, paint the walls in dove gray for a contrast between dark and light shades.
Soft dove gray blankets and cushions are a good way to introduce comfort to a room with slate gray walls so that it doesn't feel flat.
White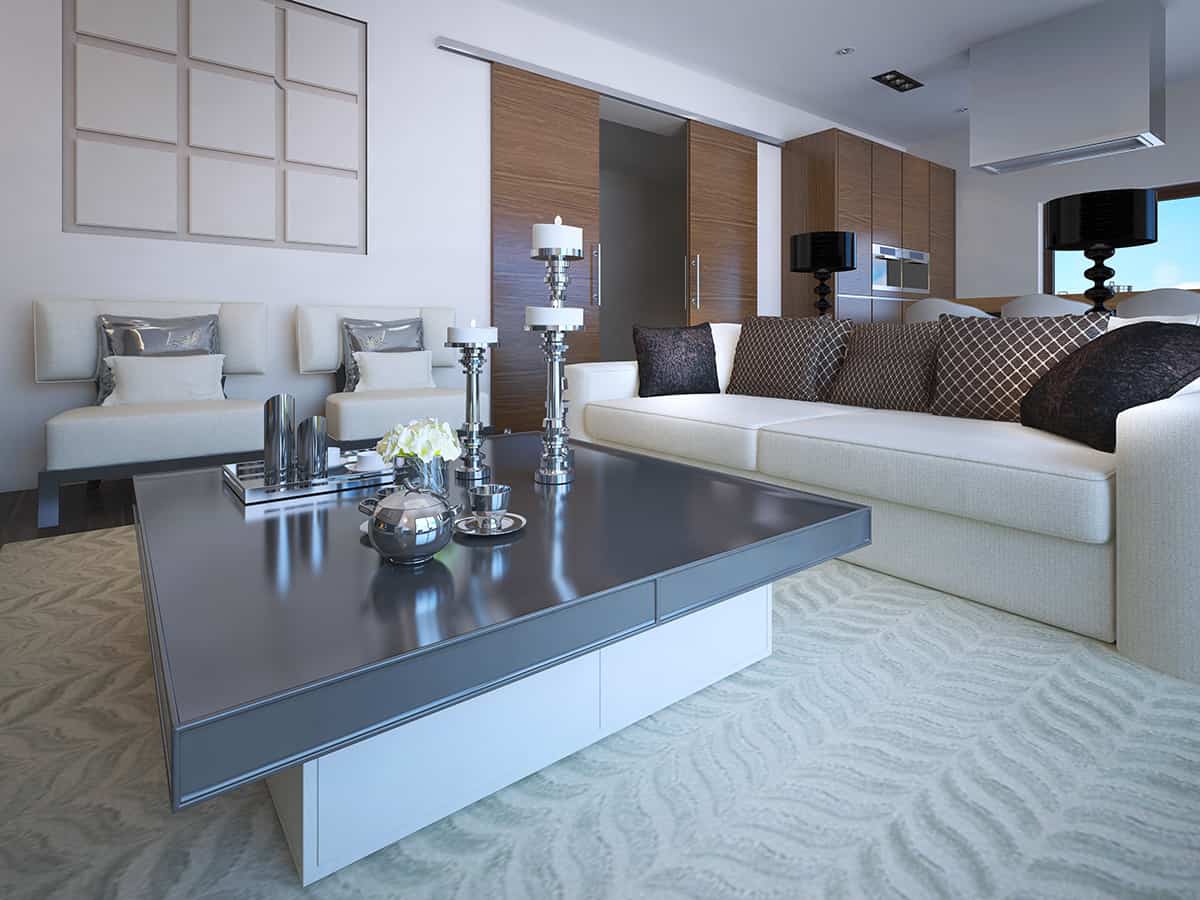 White and gray are a classic color combination that can be used to create a sleek look or an edgy modern style.
Paint walls in white or off-white and choose slate gray paint for the trim to create a stark contrast for a gallery-style room.
Blue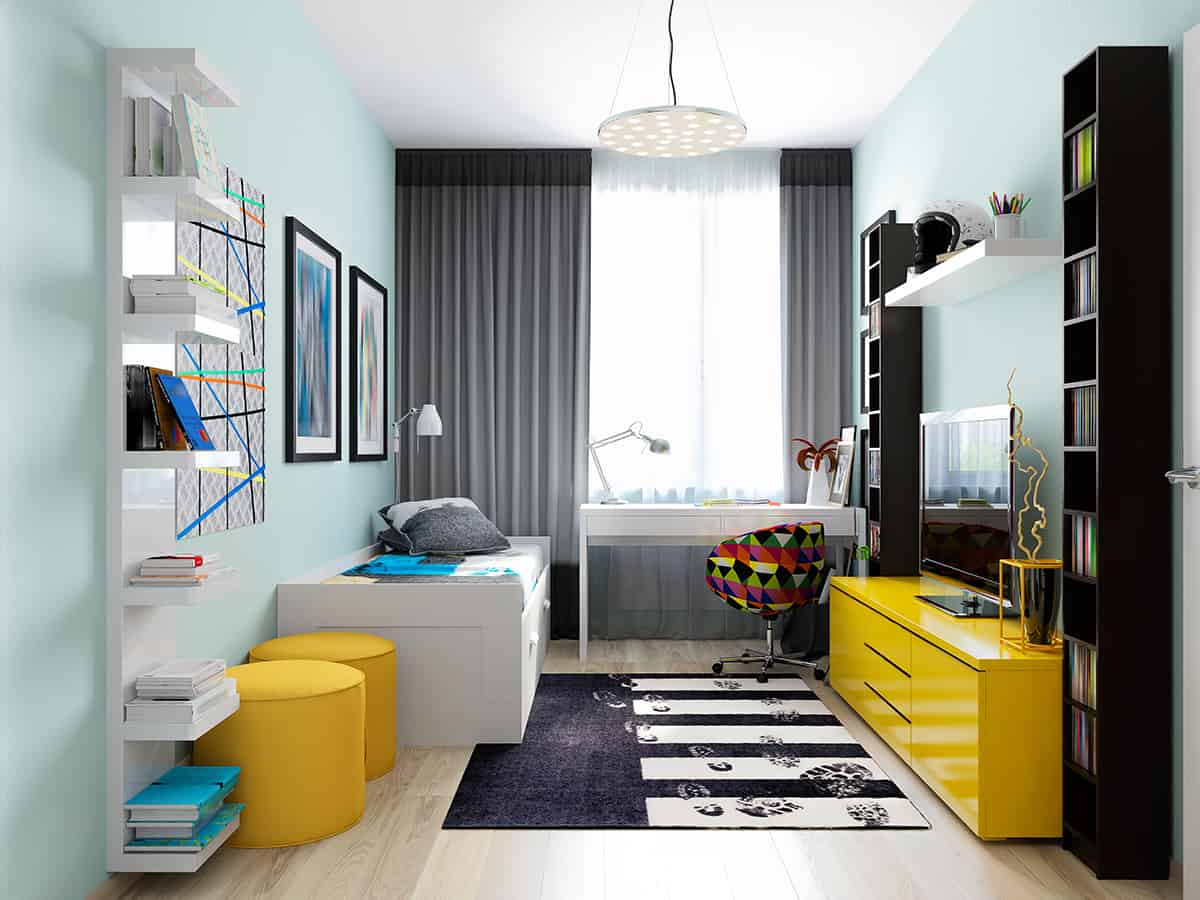 Since slate has blue undertones, it pairs really well with various shades of blue for a layered look. Choose medium blue colors with cool hues in a coastal-themed space with slate flooring for an authentic style.
A sophisticated dining room could be created with navy blue walls, and slate gray painted furniture, with gold details to add warmth and contrast.
Green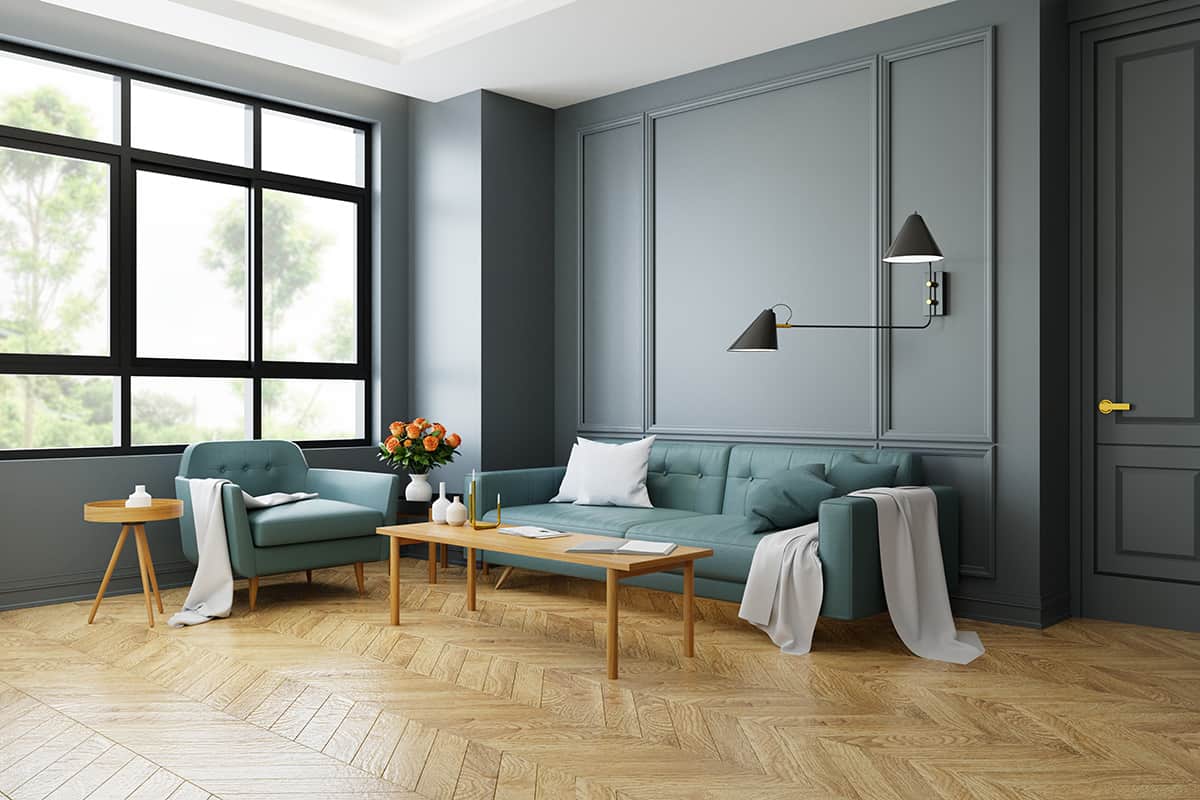 Slate is an earthy color because it is a natural material, and green is also an earthy color since it is widely found in nature, from the leaves of trees to the moss on rocky mountains.
Use these two colors together in a botanical or nature-inspired color scheme to bring the outdoors into your home.
Tan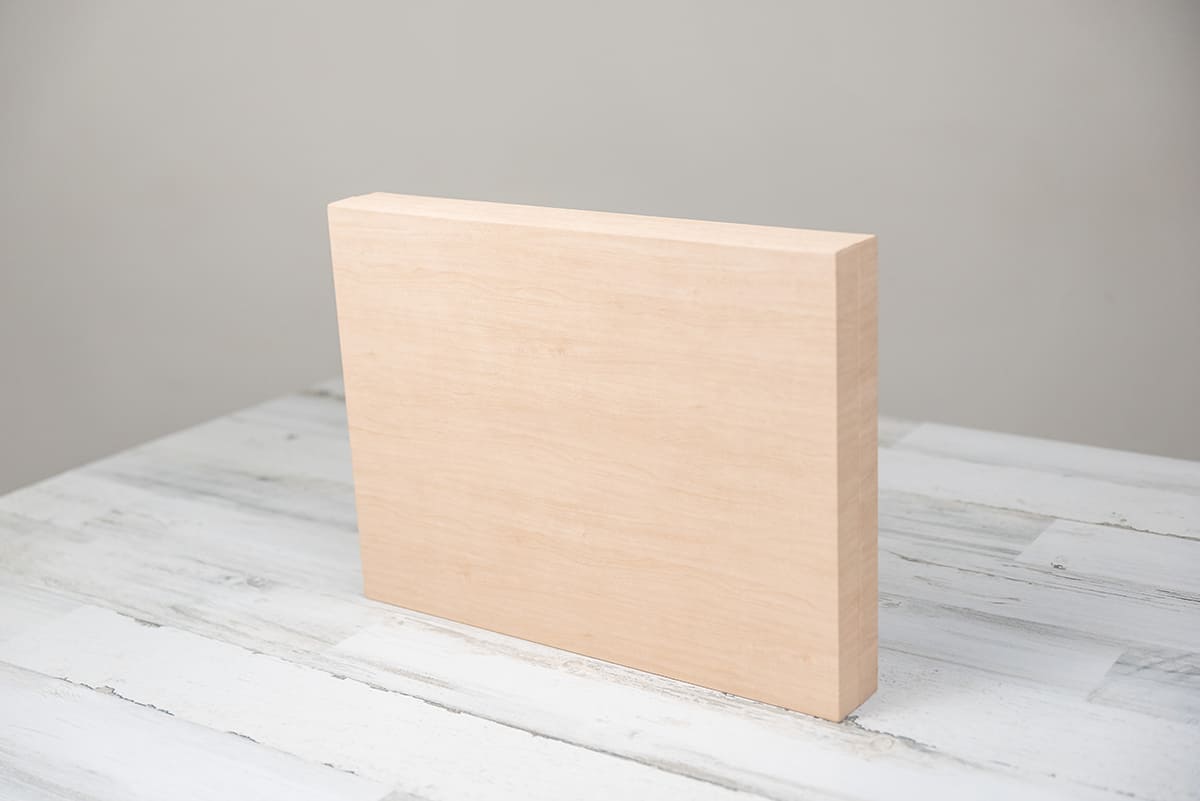 Tan is a light brown color that has rich, warm tones, which contrast beautifully against the cool tones in slate. Add tan accessories to a slate room to create a comforting atmosphere, such as a tan leather sofa against slate gray walls.