If you delight in the excellent external appeal of a pyramid and you are ready to take care of the fairly high building expenses, invest in pyramid hip roofing.
What Is a Pyramid Roof?
A pyramid roofing system is a variation of hip roofing system with four sides all sloping downward and all triangular in shape. Pyramid roofing systems are a popular option for gazebos, sheds, and summerhouses because they so absolutely stand out from other roofing types with their visual appeal that manages to be both ancient and modern at the same time.
History of Pyramid Roofs
It can be said that pyramids are complete roofing systems, considering that they typically house complex mazes of sarcophaguses below. Due to the walls' angle, they should be able to hold up well against potentially damaging water and sunshine, just as a more standard roofing system. After all, the pyramids have stood for thousands of years and are still structurally sound!
The biggest pyramid constructed was The Great Pyramid of Giza. It stands even up to our time at a huge 455 feet high, and has a volume measuring approximately 91 million cubic feet. Egyptian pyramids were invariably made of limestone. This was carried from quarries that could, in some cases, be over a hundred miles away. Unlike other people groups who made pyramids, the Egyptians had actually established two innovations that considerably helped in their building and construction of the pyramids: metal tools and the wheel.
Rather than forming a point on the top of the pyramid like in the Egyptian style, Mayan pyramids feature a top platform with a shrine. Here is where they would carry out religious rituals, including human sacrifice. Unlike the Egyptian pyramids, Mayan builders colored their pyramids with a lively selection of reds, greens, yellows, and blues. Their pyramids were typically much shorter than the Egyptian pyramids. Mayan pyramid construction was especially remarkable in that they were likewise made of limestone even though they did not have the wheel pr metal tools that were so successfully utilized in the Egyptian process.
Today, most houses do not use pyramid roofs as they would be too large, but they are used for smaller buildings and outbuildings to complement the style of the main dwelling. If you have a standalone structure, such as a garden greenhouse or even a small boutique, consider how it would look with a pyramid roof.
The Pros and Cons of Pyramid Roofs
Pyramid roofing, like its name says, is formed like pyramids, with four similarly sloped sides that permit for water to run off of the roofing system in all four instructions. Knowing the disadvantages and advantages associated with pyramid roofing systems can assist you in choosing whether or not pyramid roofing is the finest fit for your house.
The Pros of Pyramid Roofs
Wind Resistance
Because they are formed with an equivalent slope on each side, pyramid roofing is exceptionally aerodynamic, and as such, has the ability to stand up to powerful winds more effectively than conventional gable roofs. This makes pyramid roofing systems perfect for seaside locations that experience severe seaside winds or storms. Again, look at the pyramids of Egypt – they've withstood the wind erosion of the desert for millennia.
Natural Insulation
Pyramid roofing has eaves around all sides of the roofing, which offers higher shade to your house. This type of natural insulation assists in keeping your house safeguarded from the sun in summertime, which keeps the interior temperature level down. This implies that you'll need to pay less to run your AC system in the long run, which assists in balancing out the preliminary expense of a pyramid roofing.
Drainage
Because pyramid-shaped roofing systems have no equivalent slopes and flat locations, water is not permitted to rest on the roofing system at all, minimizing the danger of leakages and mold development within your house, which can be a significant benefit in locations with heavy quantities of rain and snowfall. This likewise suggests that a roofing system collapse is far less likely, as snow and rainwater will not have the possibility of resting on your roof for a prolonged time period.
The Cons of Pyramid Roofs
Expense
Pyramid-shaped roofing systems tend to cost more to set up when compared to standard gable roofs due to the fact that they need more products to cover the whole surface area of the roofing, which likewise extends setup time and therefore labor expenses. This high preliminary setup expense is costly for house owners who are running under a rigorous spending plan.
Less Space
Pyramid-shaped roofing tend to have less attic area when compared to mansard and gable roofs. This might not be a concern for big houses, but for smaller sized homes in which living and storage area is at a premium, this can be a significant downside. If you are installing a pyramid roof on an outbuilding, consider the loss of loft space you'll experience.
How to Build a Pyramid Roofing System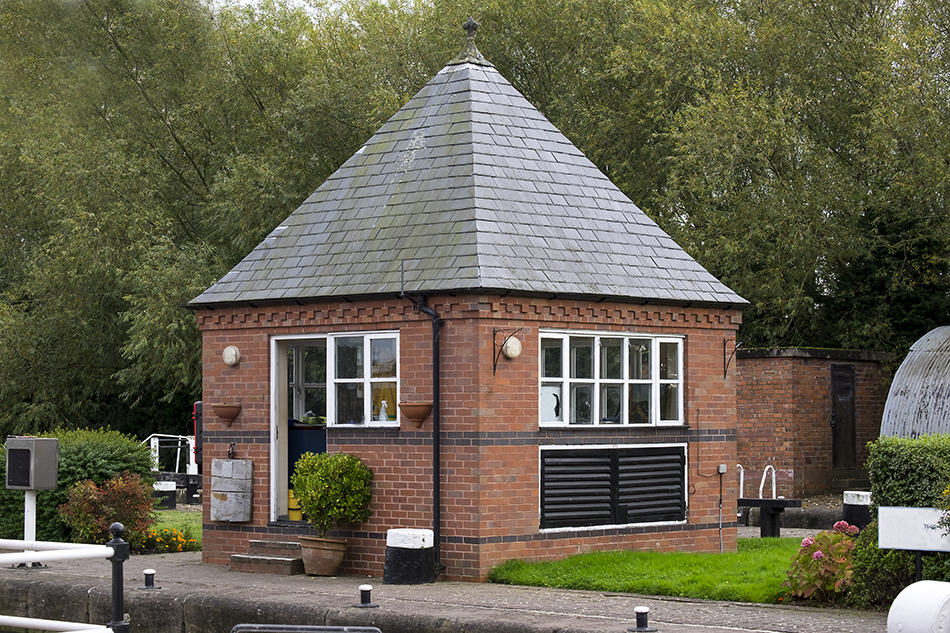 When developing pyramid roofing, roofing struts are set up on assistance strips from each corner point. At the roofing ridge, a ridge cleat is connected, which links the roofing struts and holds them together. Next, the horizontal roofing boards are bolted to the struts on each roofing side.
After that, the bitumen roofing system shingles are laid on the roofing system. The roofing system is settled with a pyramid roofing finisher.
If you are hiring a contractor to do the work, ask them about their experience building pyramid roofs. Many companies do not have experience in roofing any structures other than gable styles. Hiring a "general" roofing contractor can lead to inaccurate quotes because they don't know what they're getting into, or delays as they figure the process out. At worst, the work won't last.
An experienced roofer will be able to help you choose the architectural plans for a pyramid roof, as well as recommend the best materials to use. Keep in mind, though, that this specialized experience comes with a price. Hiring someone to install a pyramid roof will cost more than redoing a gable roof.
Framing a Pyramid Roof
The procedure for setting up a frame for your pyramid roofing system might or might not be made complex depending upon the structure's size and particular design you have an interest in. Detailed below are the fundamental steps for framing a pyramid roofing system. Kindly talk to your regional roof specialist for more refined procedures:
You will want to have a measuring tape, a circular saw, 2-by-6 planks of lumber, and hammer, and nails.
Step 1: Deciding Pitch
Pick the pitch for the pyramid roofing system you wish to build. Keep in mind that the pitch is what will eventually determine the ultimate length of your hip rafters you'll use.
Step 2: Measure and Cut Rafters
Cut the four rafters according to the pitch you picked. For example, you can cut each rafter to be 45 degrees for a pitch designation of 12/12.
Step 3: Place Rafters
Set up the preliminary two opposing rafters while placing them against each other, and after that, extend them towards the opposing corners diagonally. Secure them together with nails.
Set up the next set of the rafters such that they will butt up the topmost joint of the preliminary set of rafters. Then continue setting up the remaining number of rafters as you enable them to reach downward toward the walls.
Building pyramid hip roofing can be physically exhausting and will take some time to finish. But when completed via the appropriate method, you will have structurally sound roofing, which is likewise less vulnerable to being damaged by high winds.
Completing a Pyramid Roof
Now that you have an idea of how to frame your pyramid roof, here are some ideas on how to finish it.
The pyramid roofing system often comes with an ornamental wood knob inside. The roofing system fits completely due to the tongue and groove style.
On the roofing, you can set up a roofing accessory of your option: a chrome or brass ball, a weather-vane, and even a weather-witch. The shingles you use are typically top-quality bitumen roofing system shingles, which include a provided layer of glass fleece that is prepared on both sides with bitumen. The top of the bitumen shingles includes colored mineral granules.
Bitumen roofing shingles are a favored choice since they are light-weight, simple, and bendable to cut. In spite of all this, they are really weather-resistant and waterproof and, furthermore, serve to dampen sounds. Bitumen roofing system shingles are best utilized for a roofing slope of 15 degrees and more to get the very best outcome.
You might also choose cedar shake roofing shingles if your building has a more natural look, such as wood siding, stone, or even glass, plexiglass, or other transparent materials.
The steeper the disposition of the roofing, the quicker and much better the rainwater can drain.