The owners of luxury homes enjoy access to a wide variety of features you don't typically find in average properties. These parts of a luxury home will be tailored to the needs and interests of the inhabitants, but there are several features that are common in the majority of high-end residential properties.
Here we look at the types of features you might expect to find in luxury homes.
Wine Cellar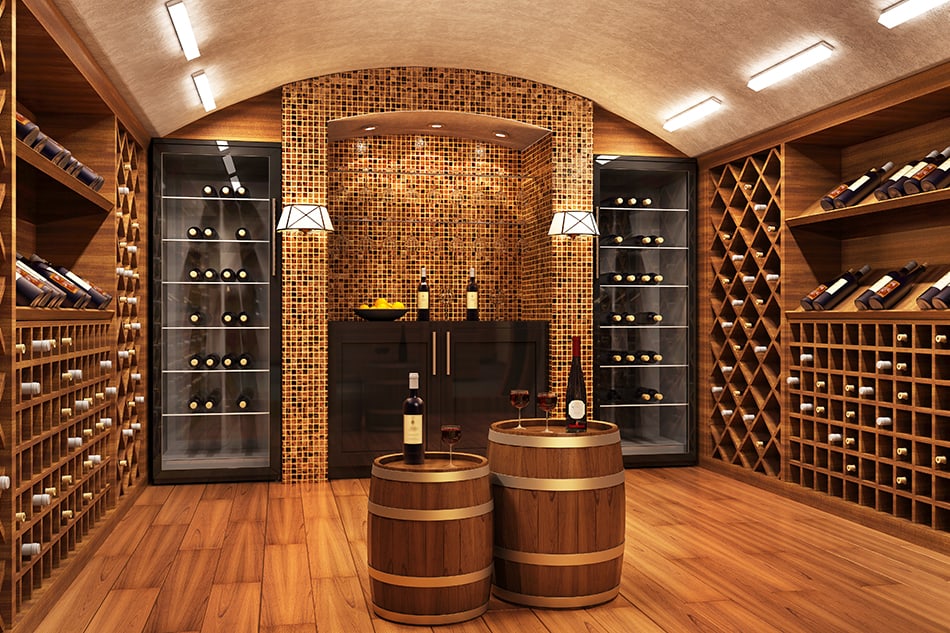 A wine cellar is so much more than a space to store wine. A proper wine cellar in a luxury home will have a climate control system in place which maintains the temperature and humidity at perfect levels to keep the wine in the best condition.
A wine cellar will typically, though not always, be accessed from the kitchen for the sake of ease by a staircase going down to the cellar. A luxury home will keep a well-stocked wine cellar with wines suitable for any occasion.
Games Room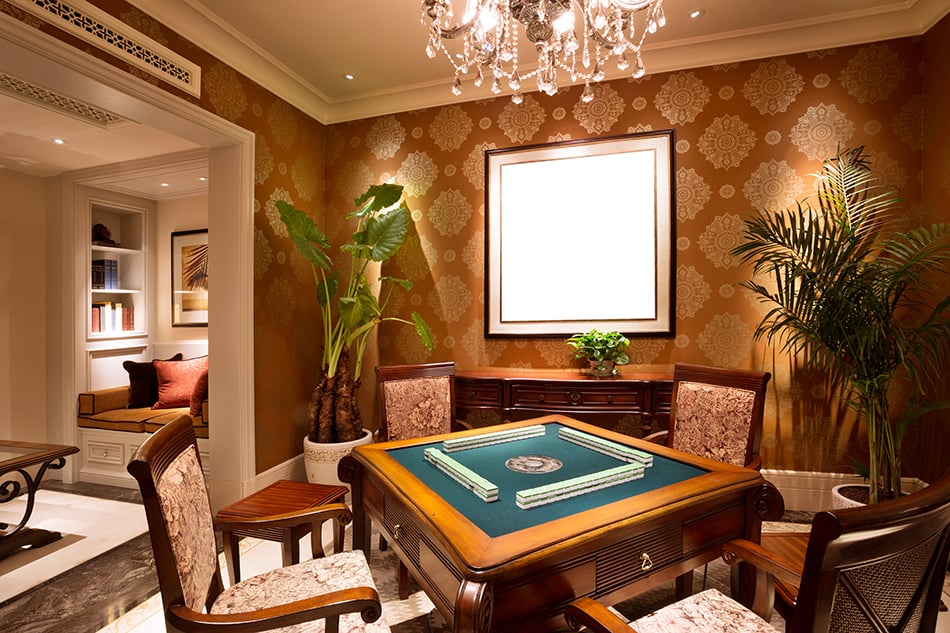 A games room in a luxury home might look like an arcade or a casino, depending on the style of the owner. You can typically expect a billiard table to feature in a luxury games room, as well as a foosball table, table tennis, or some casino-style games surfaces such as a poker table.
A games room might also be equipped with arcade games, video game consoles, and gaming chairs. For a good atmosphere, a games room should also feature a sound system to play music while users are enjoying themselves.
Home Theatre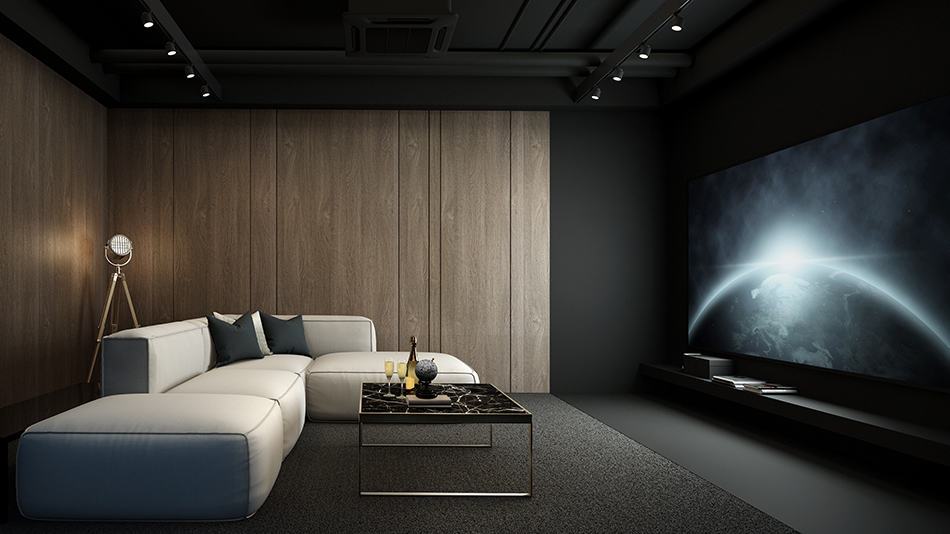 A luxury home theatre will be fitted in a windowless room to give the feel of a darkened real movie theatre. One wall will be taken up entirely by an enormous screen, with a few rows of seats facing it. The seats in a home theatre are probably the most important parts of the room. They should be sumptuous and lavish so that the user can fully relax and be completely immersed in the experience.
Chairs which recline and have places to store snacks and drinks are standard in luxury home theatres. They will also benefit from a high-quality surround sound system and be stocked with blankets and throws for people to snuggle up with.
Gourmet Kitchens
When it comes to designing a truly luxurious kitchen, top-of-the-line appliances and materials are essential. These kitchens typically include:
High-tech appliances such as convection ovens, built-in espresso machines, and smart refrigerators.
Expansive islands with ample seating for guests and high-quality materials such as granite and marble.
Custom cabinetry crafted from the finest woods, featuring soft-close hinges and unique storage solutions.
Bespoke light fixtures that elevate the overall design.
Large walk-in pantries for organizing and storing groceries, small appliances, and more.
These kitchens provide not only a functional space for cooking but also a refined atmosphere for entertaining guests.
Spa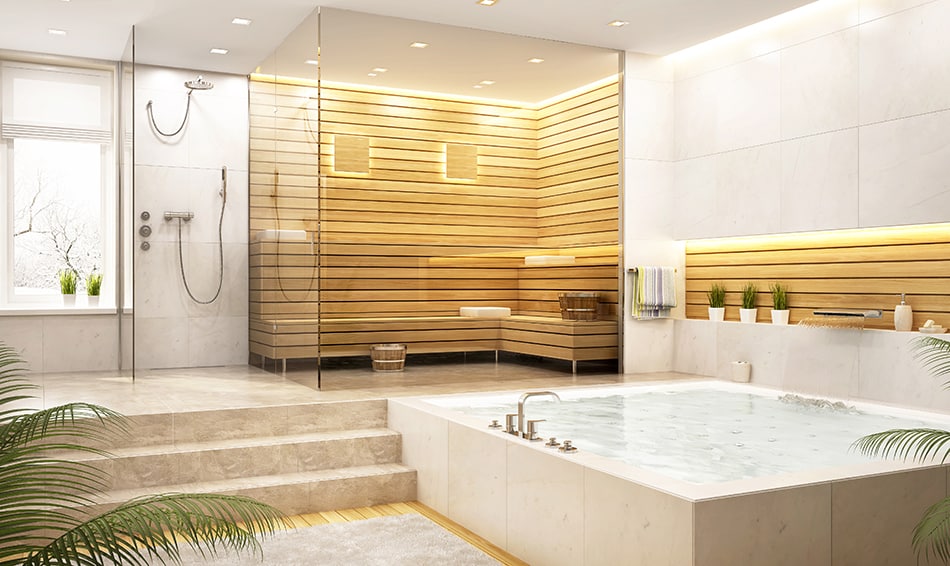 Some luxury homes will have a dedicated spa area, while some might feature spa bathrooms. A home spa will commonly include a jacuzzi bath, a spacious rainfall shower, a sauna, and a steam room.
These elements of a spa will allow the family to treat themselves without even having to leave their property. Spending time in saunas and steam rooms is not only relaxing, but it can also offer several benefits for your skin.
Drinks Bar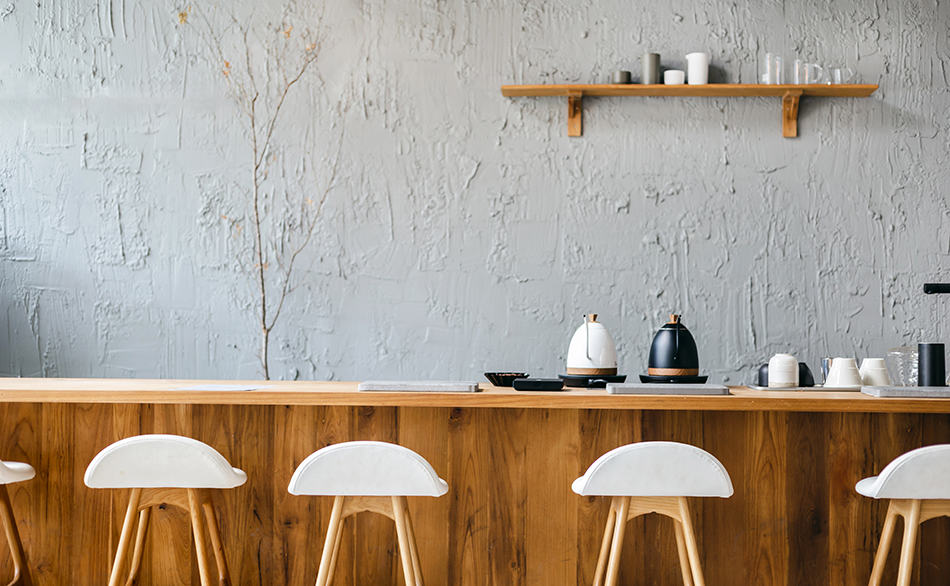 A bar is a vital element in the luxury home of people who like to entertain. The owners might man the bar themselves, or for special occasions hire staff to serve guests. A drinks bar will be equipped with wine fridges to keep alcohol chilled, and maybe an ice machine.
A good selection of spirits and mixers is necessary in order to make a wide range of cocktails, as well as some fresh herbs and fruits for garnishing. Some shelves are an ideal place to showcase stylish drinks glasses. The bar itself should be positioned at around elbow height and will have a few bar stools tucked under it for people to hang out at the bar.
Indoor Pool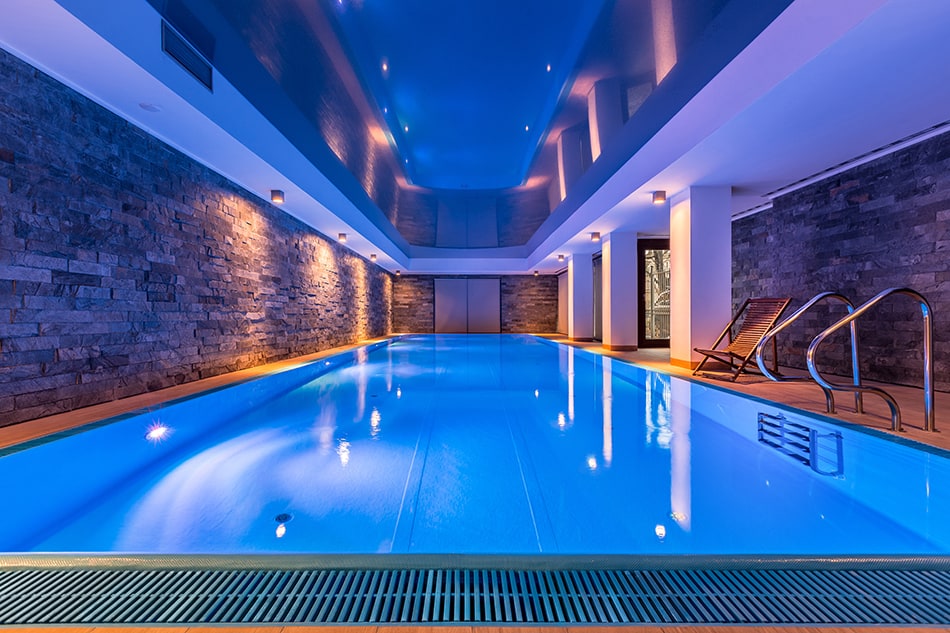 A large luxury home might feature an indoor pool as well as an outdoor swimming pool. This allows the owners to continue their swimming regime even when the weather conditions are not ideal.
Not all luxury homes have enough outdoor space to accommodate an outdoor swimming pool, such as city pads, and in this case, they might have an indoor pool so that they can still enjoy being in the water.
Swimming Pool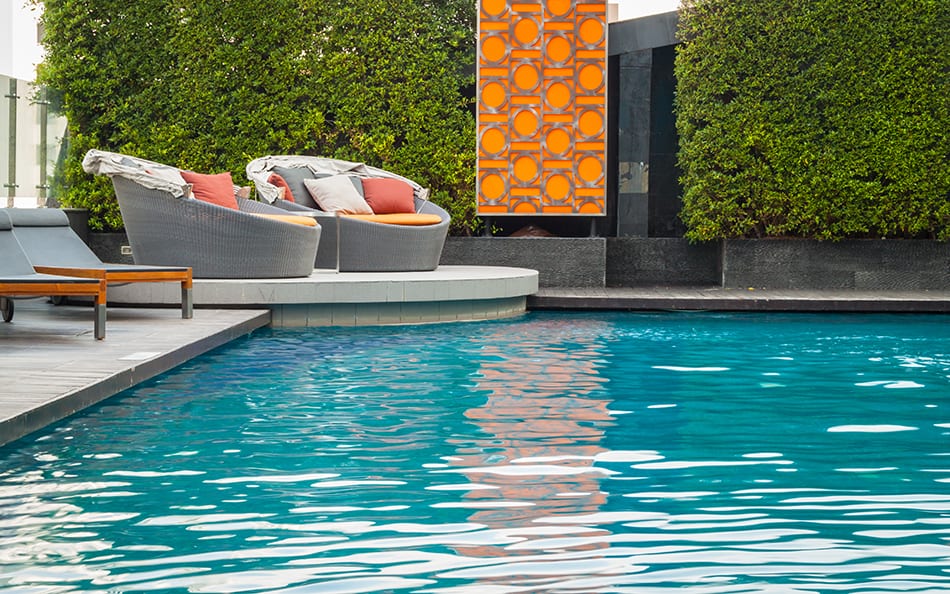 A private swimming pool is a sure sign of a luxury home. The bigger and more elaborate the pool, the more you can expect the home to be worth. Swimming pools are a great place to host pool parties or swim some laps as daily exercise.
Swimming pools are a large expense to build and have very high running costs, which is why they tend to be a feature in properties of a high value. Many swimming pools in luxury homes get rarely used and instead simply provide an attractive background in the garden and work as a status symbol.
Outdoor Kitchens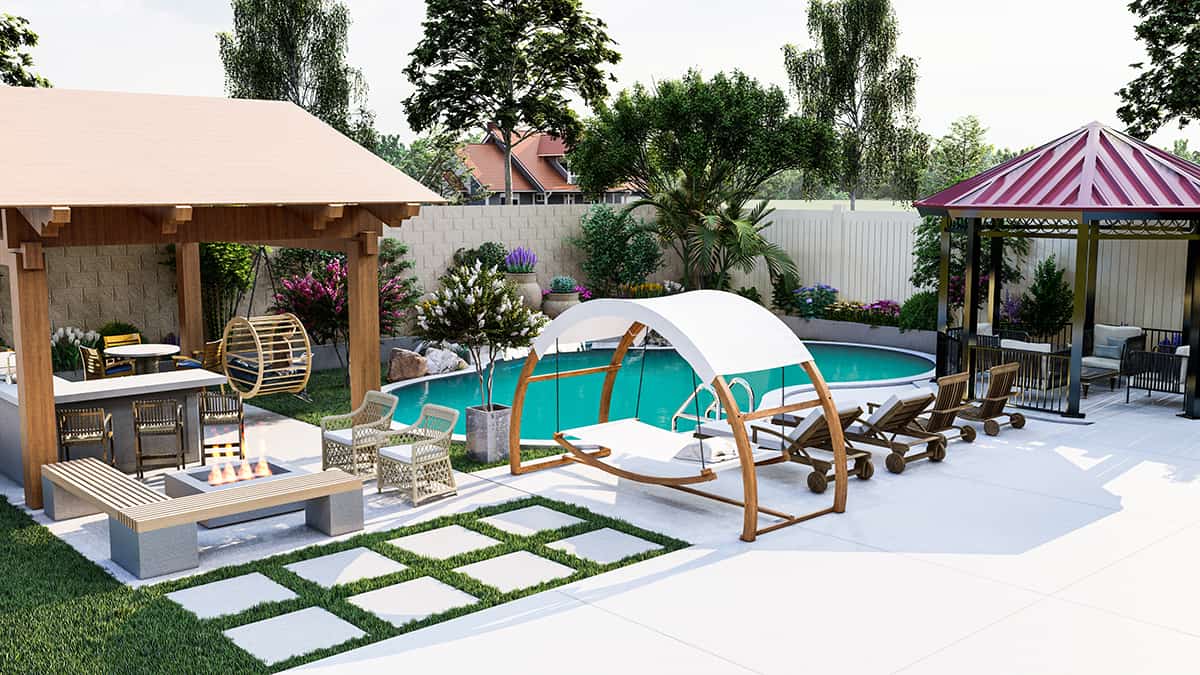 Entertaining guests in style is made easy with an outdoor kitchen. These kitchens are a perfect integration of functionality and aesthetic appeal. They often come equipped with high-end appliances, such as built-in grills, pizza ovens, refrigerators, and even dishwashers.
Providing ample countertop space and comfortable seating areas, outdoor kitchens allow us to cook, dine, and converse in a spectacular al fresco setting. Combining this with eye-catching lighting and design elements, such as pergolas and fire pits, creates a cozy and inviting atmosphere.
Sports Court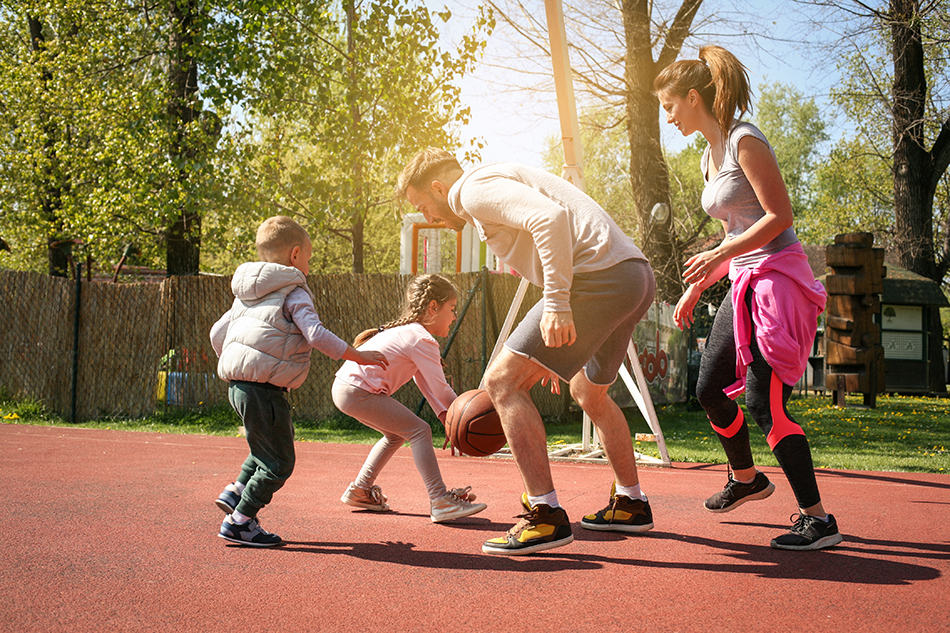 If a luxury home has large grounds, then you might find it has a dedicated tennis court or basketball court.
This provides an ideal space for the owners to enjoy private exercise or play some games for fun. The court can be fitted with a multi-sports surface so that a number of sports can be played in the area.
Golf Lawn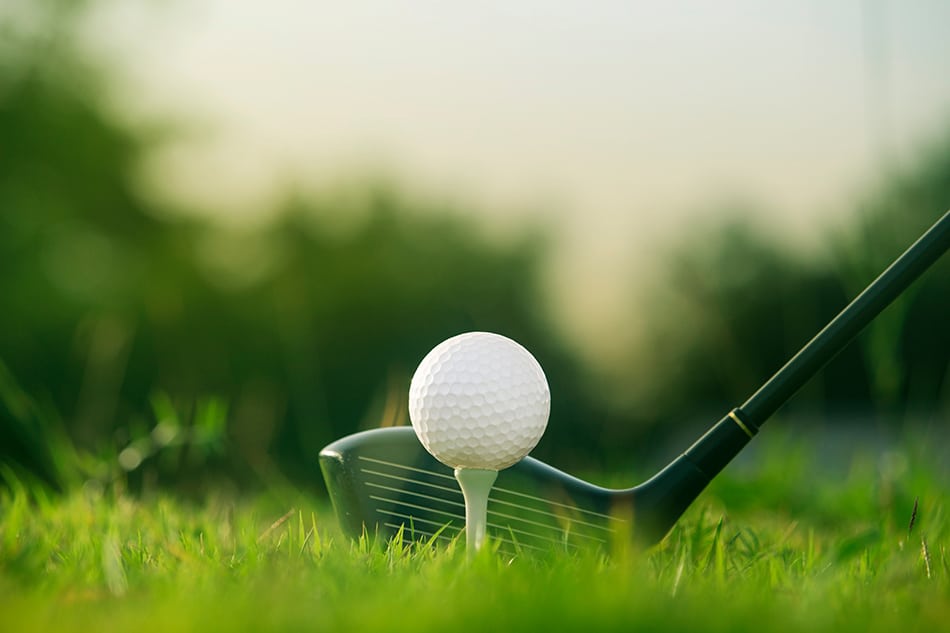 Some luxury mansions might have grounds large enough to accommodate an entire 18 hole golf course, but even luxury homes with less acreage may still have a 9-hole golf course or a designated golf lawn or driving range for the owner to practice their swing.
Golf lawns need to be well maintained, which will usually require the services of a full-time gardener. A private golf lawn in a luxury home affords the owner the space to get out and enjoy the outdoors without being watched.
Bowling Alley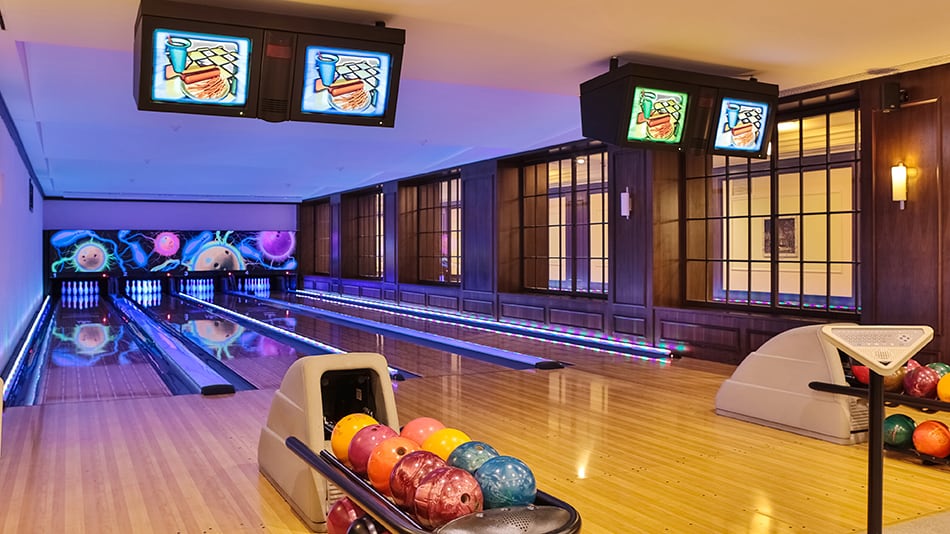 A bowling alley is a fun feature that some luxury homes have, and they provide a perfect place for children to let loose. A private bowling alley will also be a great setting for children to host birthday parties or hang out with their friends.
A bowling alley in a luxury home will usually have between two and four lanes so that several people can play at one time without it feeling too commercial. Bowling alleys are best suited to dark areas of the property, such as a basement so that most can be made from neon lighting.
Gym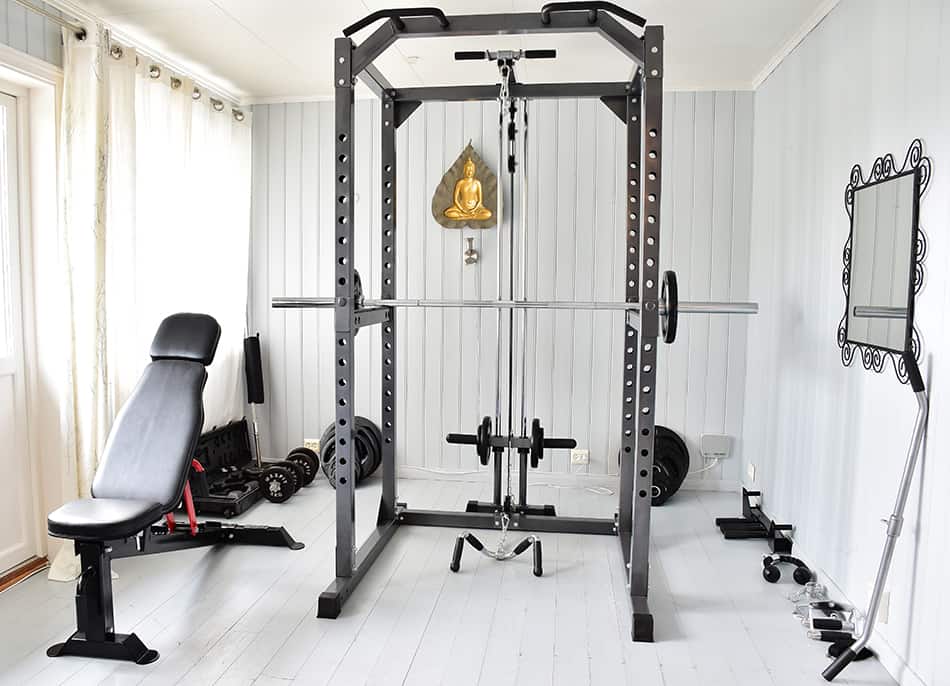 A home gym is something that is becoming more common in properties as people focus on health and self-improvement, and the cost of gym equipment is becoming more affordable. However, a gym in a luxury home will look quite different from the selection of weights an average person might have in their garage!
A home gym can be completely designed around the needs and preferences of the owner and might feature running machines, weight machines, and a floor area for stretching. Many gyms in luxury homes will be the setting for personal training sessions.
Lobby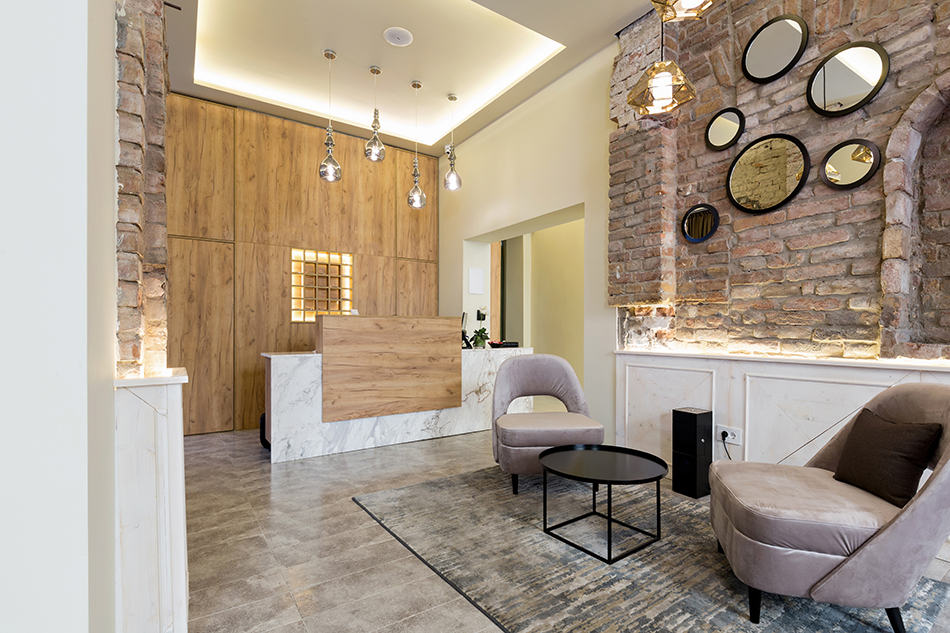 Mansion-style homes often feature a lobby that looks like it belongs in a fancy hotel, with grand winding staircases and a spacious arrival area. As this is the first part of the home any visitors will see, the lobby will often display works of art and large bouquets of fresh flowers to make an impression.
Luxury lobbies will typically have marble floors or tile floors that reflect light and are easy to clean, as well as giving an air of elegance and sophistication. They can also serve as a place to greet guests will drinks or canapes when entertaining or holding an event.
Walk-In Closet and Dressing Room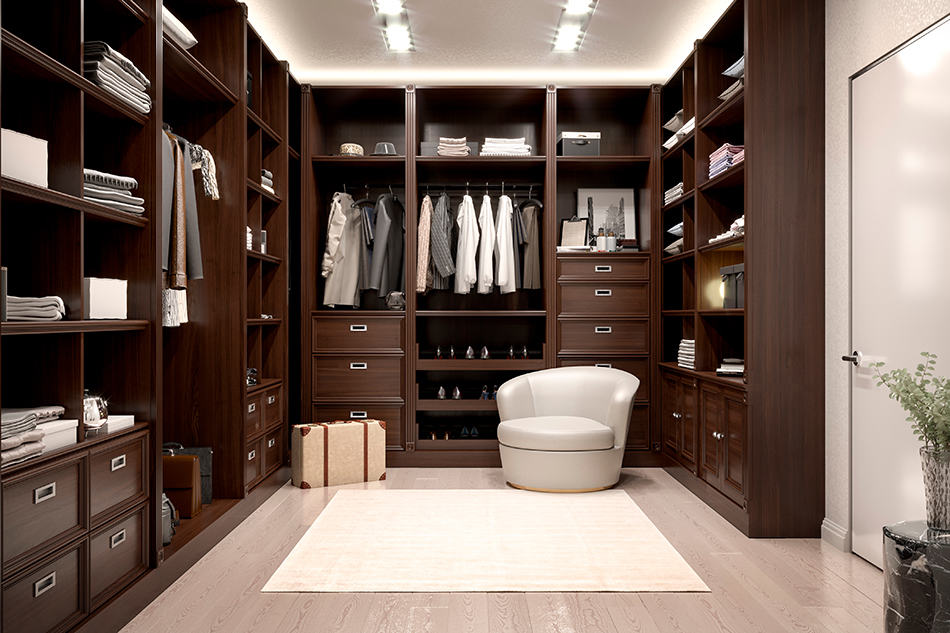 A walk-in closet and dressing room are a must-have in any luxury home. This room will be attached to the master bedroom and accessed via a door or hallway. In spite of technically being a storage space, it should be the size of a bedroom.
This is the place where all clothing, shoes, and accessories of the owners will be meticulously organized so that they can see what they have and choose what to wear in the morning. It also provides an area for the users to get dressed in private and ensure the bedroom remains tidy and free of clutter. A closet and dressing room should also feature a full-length mirror and a dressing table for applying make-up and fixing hair.
Multiple Garages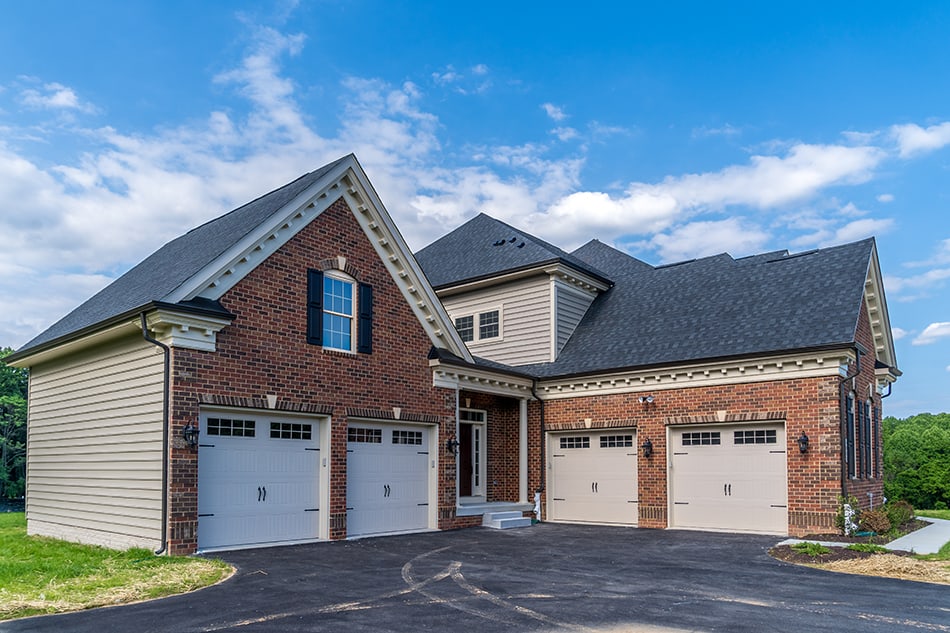 One thing that many owners of luxury homes have is an interest in vehicles. For this reason, most luxury homes will have enormous car garages where their 'toys' can be safely stored.
Children's Playground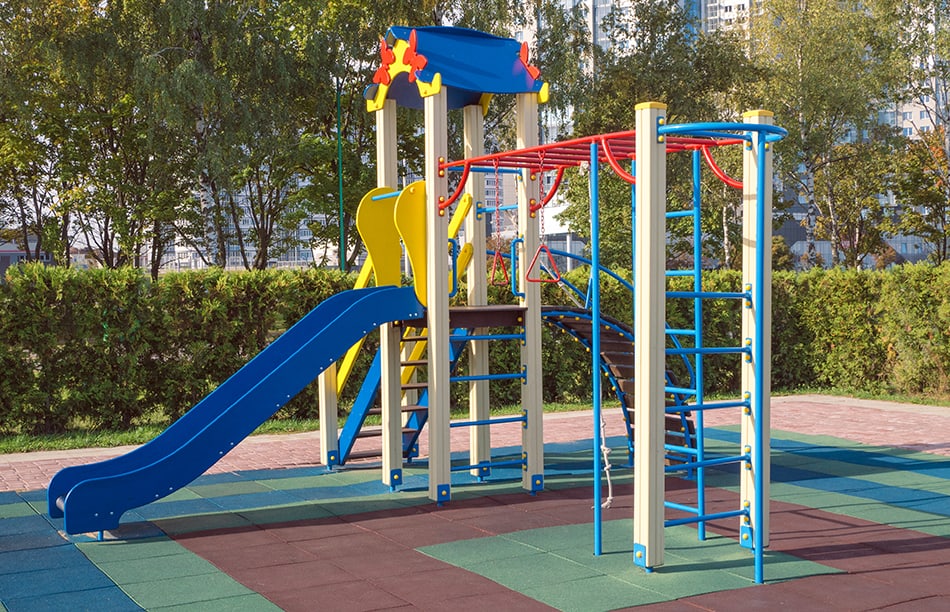 If the owners of a luxury home have children, they will probably want an outdoor playing space so that the kids can enjoy themselves in the safety of their own backyard. The features of a children's playground will vary depending on the age and interests of the child, but you could expect elaborate climbing frames, tree houses, swings, and slides.
Size and Space
One key element of luxury homes is that they are spacious, with more rooms than you would expect in the average home and larger room sizes. Luxury country properties will be more in scale with hotels, while luxury apartments are often larger than average family homes.
Smart Home Technology
As technology continues to evolve, smart home features have become increasingly popular, especially in luxury homes. In this section, we'll discuss some of the most sought-after technologies in modern luxury homes, including security systems, home automation, and energy efficiency features
Security Systems
Our safety and security are top priorities, and smart home technology has made it easier to protect our homes. Modern security systems extend beyond traditional alarm systems, including smart door locks, surveillance cameras, and motion detectors that can be accessed and controlled remotely. These advanced systems not only deter intruders but also provide us with added peace of mind.
Home Automation
Home automation streamlines our daily routines by allowing us to control various household tasks with ease. We can now adjust lighting, temperature, and even window shades with the tap of a finger or through voice commands.
Smart home control is no longer considered a novelty but rather a standard feature in luxury homes. In addition, integrated systems such as Google Home or Amazon Echo allow us to connect multiple devices and appliances for a truly connected and personalized living experience.
Energy Efficiency Features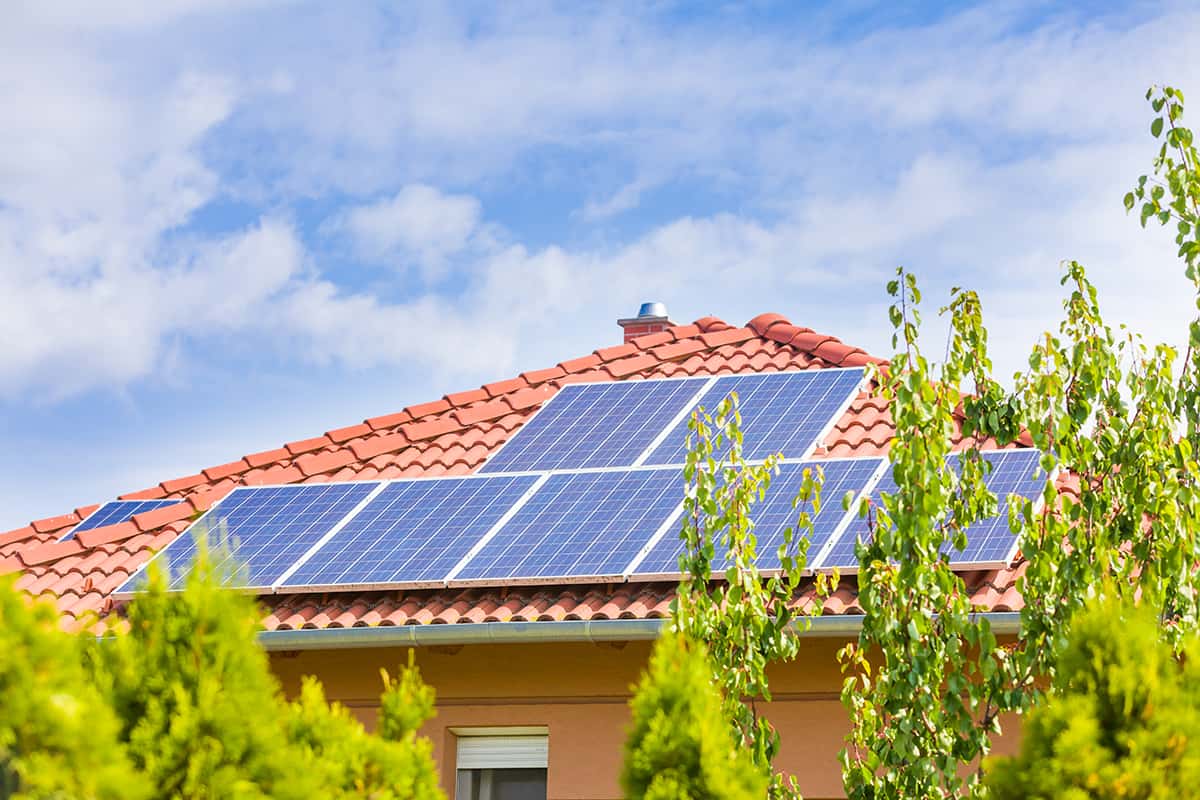 Smart home technology also plays a crucial role in creating energy-efficient living spaces. Devices like smart thermostats and water-saving showerheads allow us to monitor and control our energy consumption, reducing our environmental impact as well as our utility bills.
Furthermore, features like solar panels and energy storage solutions can increase a home's sustainability factor, making it an attractive investment for environmentally-conscious luxury homeowners.
The Location
When it comes to luxury homes, one of the most important features is the location. The perfect setting can greatly enhance the value and appeal of these high-end properties. In this section, we will discuss prime neighborhoods and stunning views as two key location advantages of luxury homes.
Prime Neighborhoods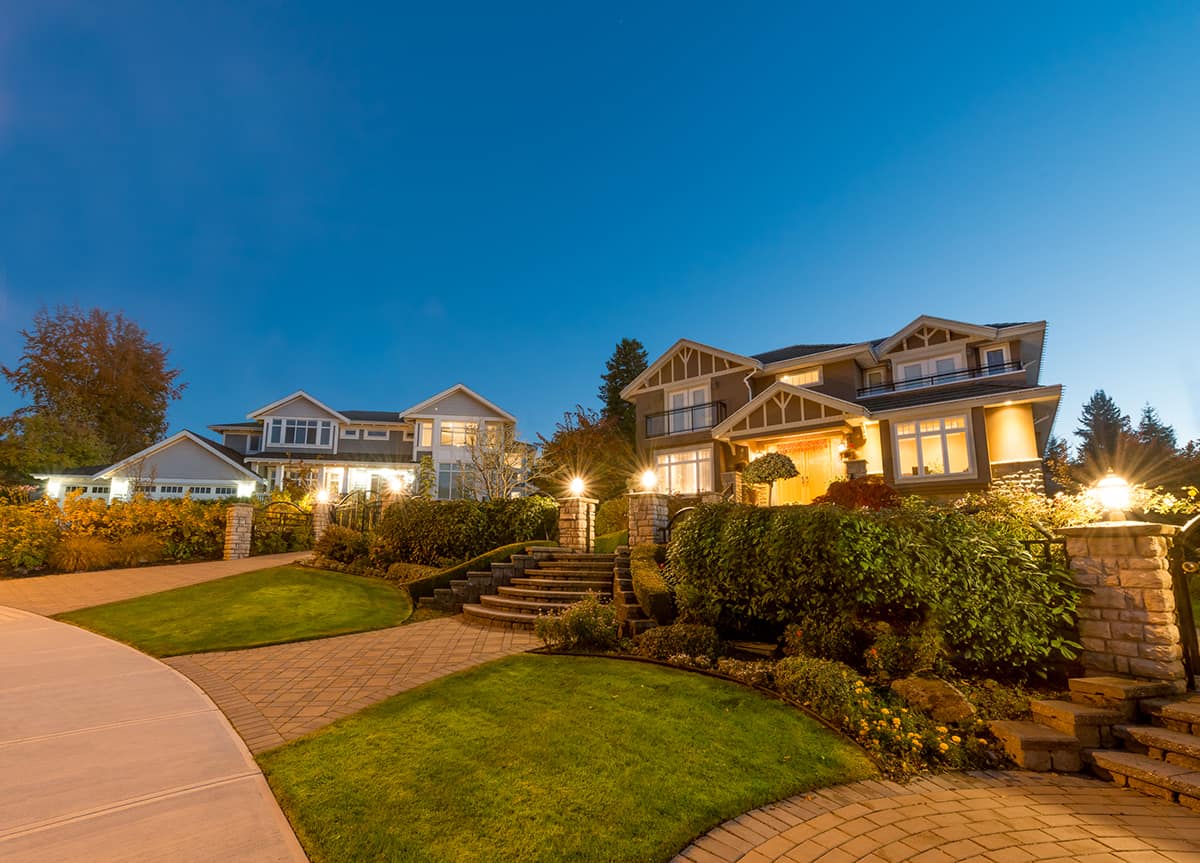 Being part of a prestigious neighborhood is a significant aspect of luxury real estate. Prime neighborhoods usually offer the finest amenities, such as proximity to upscale shopping centers, fine dining establishments, and top-performing schools. Moreover, luxury homes in these areas have a tendency to appreciate in value due to the high demand for such exclusive addresses.
Examples of these neighborhoods include Beverly Hills in Los Angeles, Tribeca in New York City, and Knightsbridge in London. Living in these prime neighborhoods is an attractive feature of luxury homes, providing convenience and a sense of prestige.
Stunning Views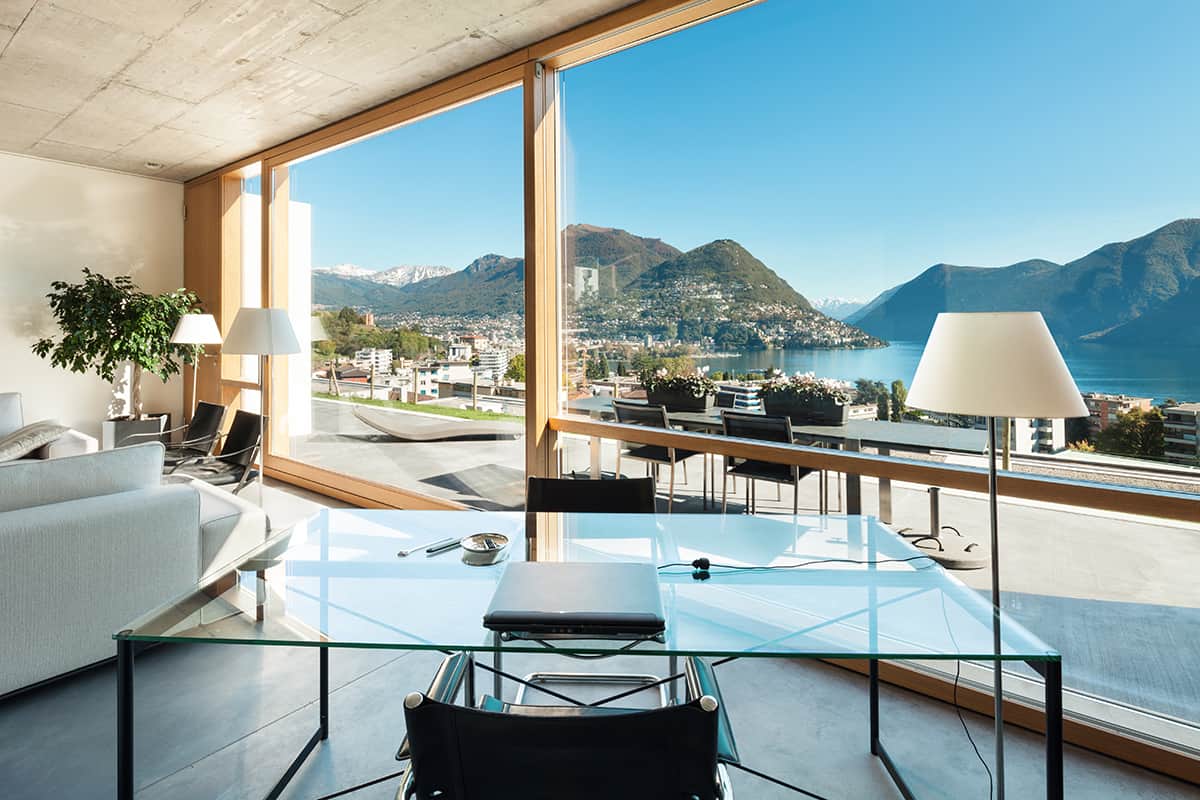 Another crucial factor adding to the location advantage of luxury homes is the presence of stunning views. These properties often offer breathtaking panoramas, such as ocean views, cityscapes, or mountain vistas.
Imagine waking up every morning to the sight of the sun rising over the ocean or enjoying a glass of wine while watching the city lights come to life in the evening. Captivating views like these not only provide a sense of visual pleasure but also help create a serene and tranquil ambiance within the home.
In addition to these remarkable views, luxury homes typically have spacious and well-designed outdoor living spaces that allow homeowners to fully appreciate their surroundings. Features like outdoor kitchens, infinity pools, and garden terraces help blend the indoor and outdoor living experience, making the most of the location advantage.
Ultimately, the location advantage in luxury homes is a significant factor that differentiates these high-end properties from other real estate offerings. With exclusive addresses in prime neighborhoods and the allure of stunning views, luxury homes truly offer a unique and desirable lifestyle.