Just when you think you have everything nailed down in interior design, your interior decorator educates you on a century-old form of wall hanging for deco that is hanging blankets on walls. Traditional wall hanging is usually composed in the confines of framed pictures and art. Other creative homeowners opt to hang woven baskets, hats, plants, plates, and a whole lot more. Throw blankets are the most commonly used blankets for this venture since their size nestles between a normal blanket and a quilt.
This is not to be confused with a tapestry; however, some throw blanket manufacturers have blended the size of a blanket and the beauty of a tapestry to make insanely beautiful throw blankets that one could argue we're made for display and not to be wrapped and tucked away during summer.
You may have seen a beautiful blanket hanging on a wall on Pinterest, or your friend's deco remodel sparked the inspiration. Whatever the case, we have rounded up ways in which you too can hang a blanket and elevate your interior design. We'll look at both permanent and temporary ways to set these up.
Velcro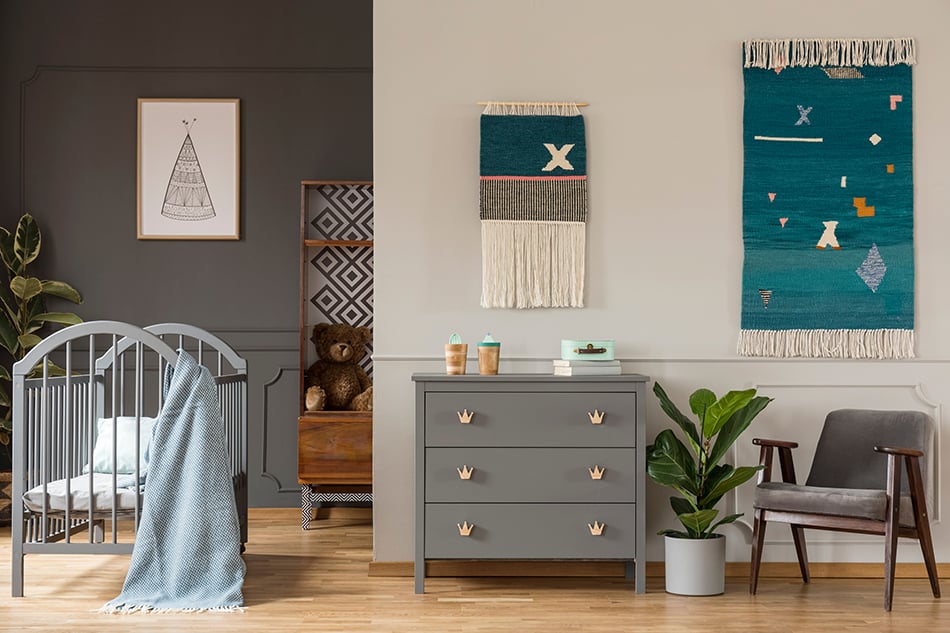 Get about 2-3 inches of velcro tape to cover the width of the blanket. Stitch the softer side of the velcro to a muslin fabric and then stitch this muslin fabric to the back of the blanket. Make sure to use a strong needle and thread to ensure that those stitches stick these three materials together. Now, attach the hard part of the velcro to a soft piece of wood that is measured to the width of the blanket. You can attach it with staples or glue, like gorilla glue. Take note that this glue will most likely damage the wood. Place the wood that's now attached to the blanket on a cleaned wall and drill the wood into the wall with screws.
Pant Hangers
If hardcore DIY is not your calling, then perhaps opt for hanging materials that are already in your home. Those hangers that hold your trousers in your closet can hold your blanket quite well. If you don't have a rod or piece of wood with hooks to drill into the wall, then drill two hooks apart with the width measurement of the blanket. Hang the hangers on each drilled nail and clip the blanket onto the hangers. Since these hangers are often fragile, the blanket should be light.
A Rod
The traditional way of hanging blankets is by stitching sleeves/tabs at the top of the blanket. Run through the curtain rod in these sleeves and then attach the rod back to its supportive curtain brackets.
Wood with Hooks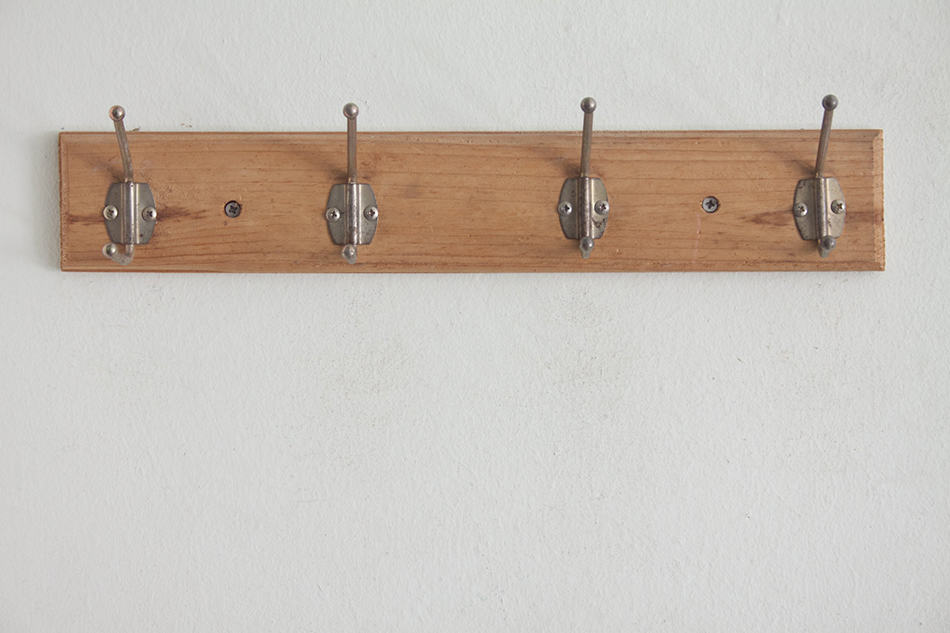 You will need a wood frame that's about two inches wide and a little longer than the width of your blanket. Drive the nails into the wood using a hammer and create holes for where the hooks will be drilled into. The number of hooks you'll put on the wood will be determined by the size and weight of the blanket. The heavier the blanket, the more hooks. Now hang the wood on the wall. To ensure that it is lined correctly, you can draw a line with a pencil by using a ruler. Drill nails into the wall and then strap the blanket on by its sleeves onto the hooks.
Clips and Hanging Nails
This method is pretty simple, hit some nails into the wall, basing the number of nails on the size and weight of your blanket. Use bulldog clips to clasp the blanket, spreading them evenly along the top, leaving about 6-8 inches between each clip. Now hang the clips on the nails. Use as many clips as desired if you're looking to have a straight-looking effect, and if you intend to have it loose and messy, then two on either side and one in the middle should be enough.
Invisible Wooden Piece
If you don't want the wood, you're using to hang to be seen, then explore this option. Get a small piece of wood that is about 2 inches wide, and then attach eyelet screws on either side of this wood. The length of the wood will be determined by the size of the blanket, as this wood will be tucked at the back of the blanket through a hanging sleeve. You have to hand stitch this sleeve for a better-looking effect or ask the retailer where you bought it to do it for you. Once you're done, hang it onto the nails that are drilled into the wall, and you're done. This method Is highly recommended because it gives your interior at art gallery feel since the hanging materials can't be seen.
Command Strips
This is a safe temporary way of hanging your blanket because once you remove the strips, they don't damage the wall. The number of strips will depend on the weight of the blanket. Get two strips and attach the velcro sides. Now remove the sticker from one and attach it firmly to the back of the blanket by rubbing it for about 10 seconds to stick. Clean the wall thoroughly and mark where the other side of the strip will be attached. Now remove the sticker from the second strip and attach it to the wall. Rub the blanket onto the wall for a while and repeat this process at the bottom if you want it to keep firmly in place. This method is not recommended for heavy blankets.
Canvas Stretcher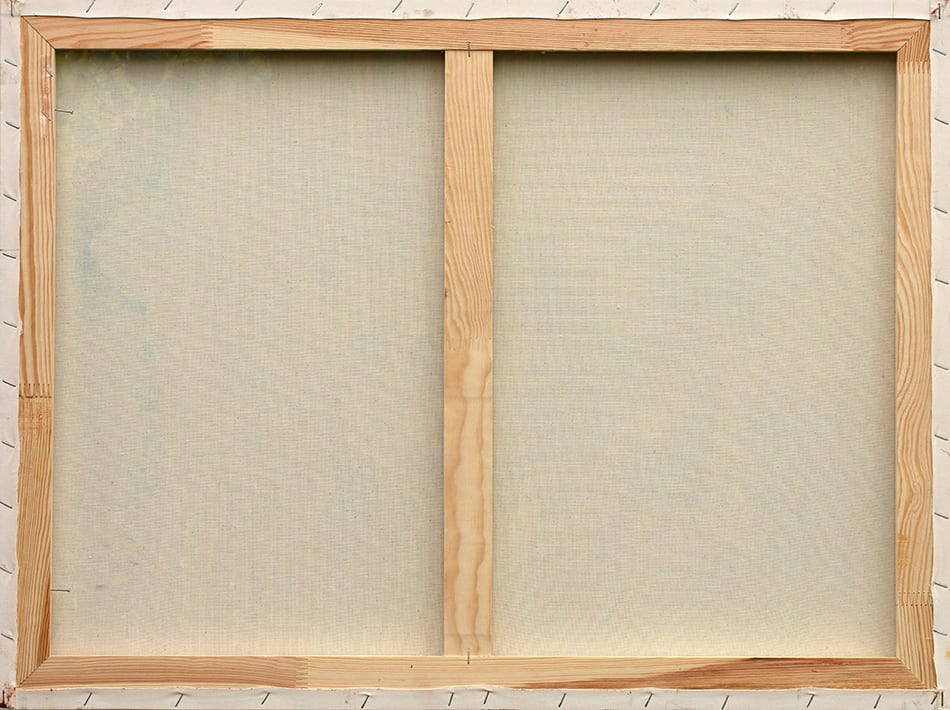 You may opt to hang your blanket in a semblance of how art is usually framed by using a stretcher. This stretcher is a framed piece of wood that you can attach the fabric to, stretch it out evenly and ensure there are no bends, and staple it to the wood. You can have these custom-made to your blanket, but also, this is only feasible if your blanket has an extra two inches on the sides that you'll use to fasten onto the board. This might not be your most preferred option if you are worried about damaging the blanket.
Frame It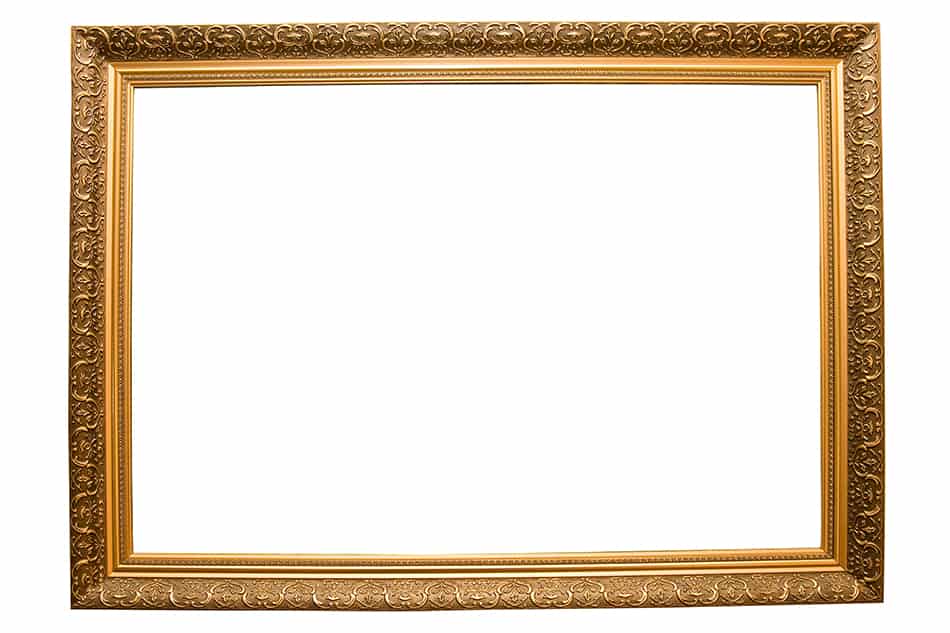 Yes, you may think this defeats the purpose of hanging a blanket in the first place, but if you're up for decorating outside the box, you can choose to try this. This is more sensible for light and small blankets. If you have a vintage blanket that has been in the family for generations, then you're probably not comfortable letting it hang and get plugged with dust and prone to damage. Framing the blanket will solve this dilemma and give you a beautiful and safe benefit all in one.
Where Can You Hang Your Blanket?
Entryway
If you're going to hang up a showstopper of a blanket you got while on vacation or at a local antique shop, then the entryway is a good place to start. Let it be the first thing your guests see as soon as they enter your house. You could hang it by your stairway or where the coats and keys are hanged. Choose a place at the entrance that you're sure guests will see passing by.
Bedroom
Usually, when you see a hanging blanket on a wall, it's in the bedroom. Placing your multicolored and multi-patterned blanket above your bed will not only make up for no headboard, but it will surely add a glimmer to your room. This small addition to your bedroom decor will certainly set the tone, especially if your bedroom is designed in pristine wall paint color and furniture. This pop of color and patterns will liven up the room.
Living Room
This might not be the most suggested spot for you to hang that glorious blanket, but if you are looking to stand out, go ahead and hang that blanket in your living room, especially above a couch that is against the wall. It will draw people's attention as it's also a way to put minimalist intricate boho style choices into your overall house decor.
Precautions
Ensure to hang your blankets on a clean surface area and also keep the blanket away from direct sunlight as it will ruin it. Secondly, pay mind to the equipment used in these sessions, such as nails and clips, because, for instance, if you're using pins or nails directly into your blanket to attach it to the wall, then that blanket will get ruined over time. Lastly, have someone in the room as you hang the blanket to guide your leveling. The last thing you want is to go through the grueling DIY session for the blanket to appear crooked once it's done.
With this array of options, you should be able to find a desirable option that won't damage your blanket and isn't too far out of your DIY comfort zone to do. If you're unsure about hanging this on your own, you can still hire a carpenter or construction professional to hang it up for you.