Curtains add to the beauty of any room. Not only do they block excess light, but these window treatments also bring softness and color to the room. Since these window treatments can be expensive, there are many ways you can embellish plain curtains to make them more interesting.
While some methods are more difficult than others, with a little sewing skill and budget, you'll be able to create your ideal curtains.
9 Ways to Make Plain Curtains More Attractive
Tiebacks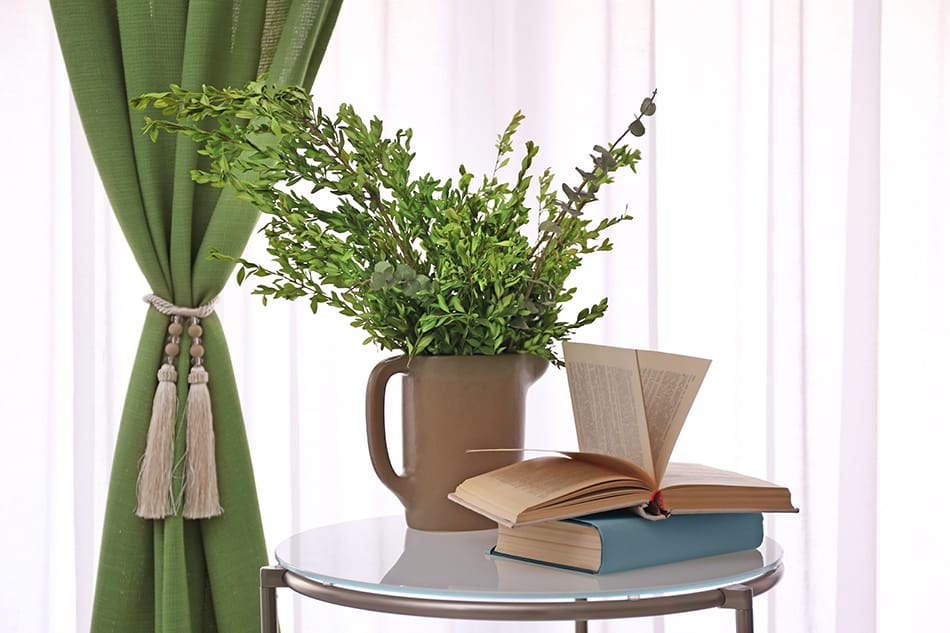 If your curtains aren't designed to open and close, or you don't want to close them, a good option is to use tiebacks as striking embellishments. Tiebacks can be anything that can be wrapped around a plain curtain. For example, you may hang a chain, cord, or rope for a nautical look.
With tiebacks, let your creativity take over by experimenting with silk strands that hold bells or buttons on them. The good news is you don't need to have any sewing skills to use tiebacks on your plain curtains. Any old ribbon or cord lying around in your storage will suffice.
Appliques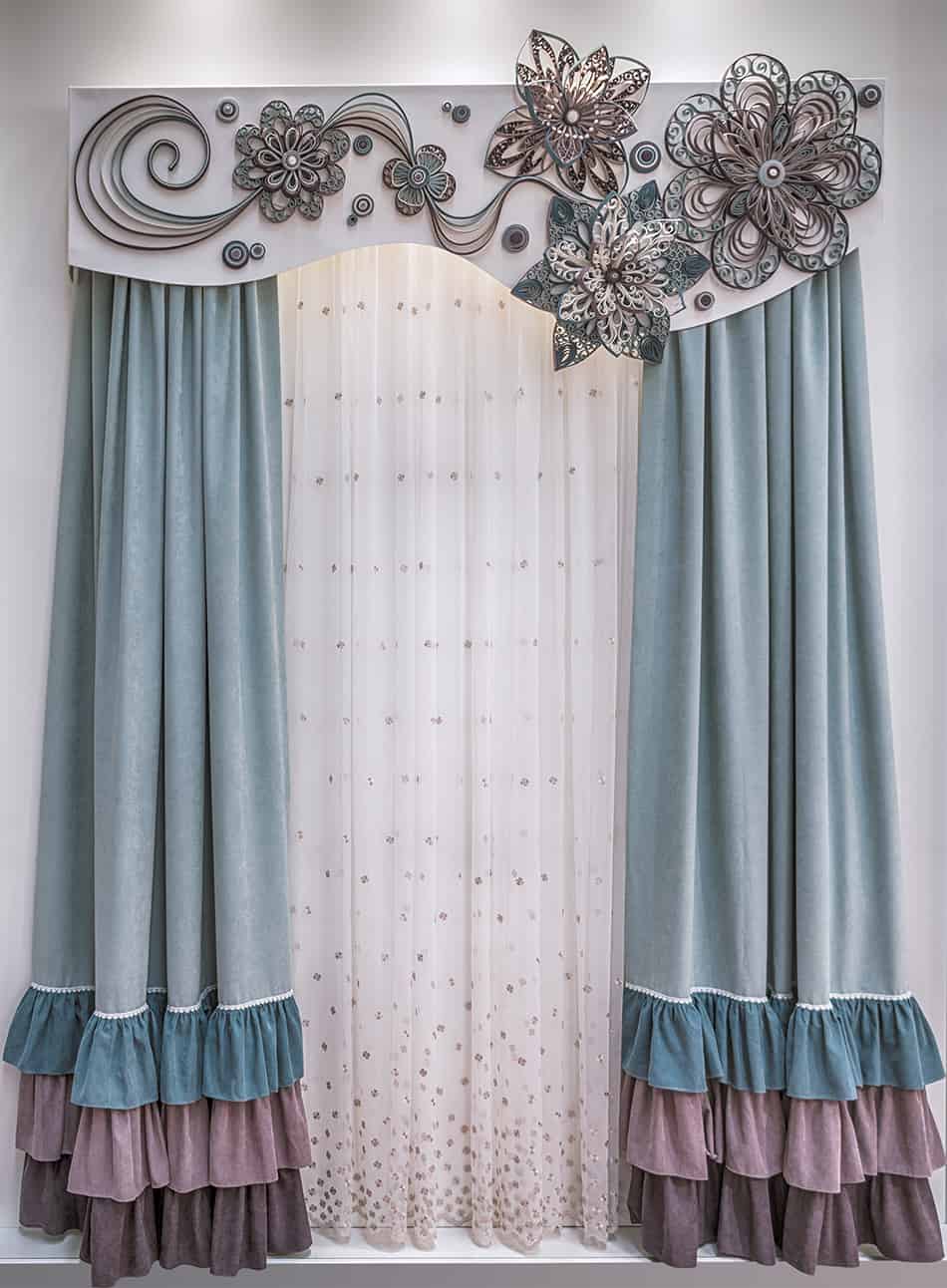 If you have the budget, opt for appliques, as these embellishments make a striking change to your curtains. Some appliques are ironable on fabrics so you won't need to sew them on. That said, if you are good at sewing, try sewing colorful appliques on your curtains.
As a cheaper alternative to appliques, go for handkerchiefs or rhinestones, as these can also be easily sewn on curtains. Rhinestones come in all kinds of colors and materials, so you can match them to any decor. They offer a very striking look, but you need to use them sparingly to make an impact since rhinestones are so dramatic.
Paint or Dye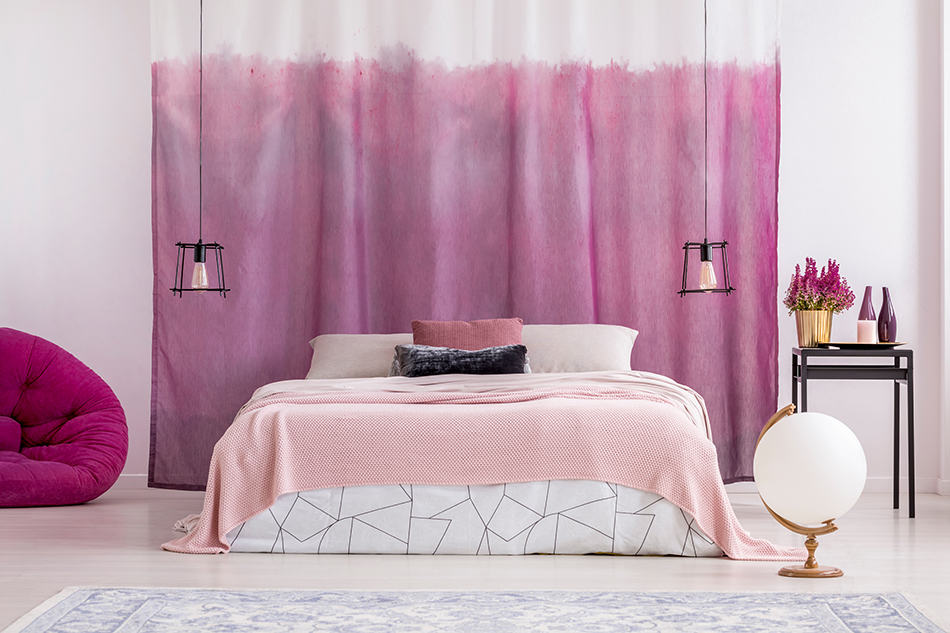 There are many fabric dyes that you can use to turn your plain curtains into patterned ones. With the help of a stencil and your choice of fabric paint, you can transform your old curtains into beautiful show-stopping window dressings.
This technique is super easy, and as long as you follow the directions on your fabric paint and do not smear the curtain through the stencil, you'll achieve great results.
The only downside to this method is the difficulty of using dyes to create patterns. However, fabric dyes effectively change the color of plain window coverings to create a dramatic look. In fact, if you use dark dyes at the bottom and light color dyes at the top, the windows will appear higher.
If you don't have much experience with fabric dyes, but you still want to make an interesting pattern, consider dye markers for greater control over your creative work.
Stringed Beads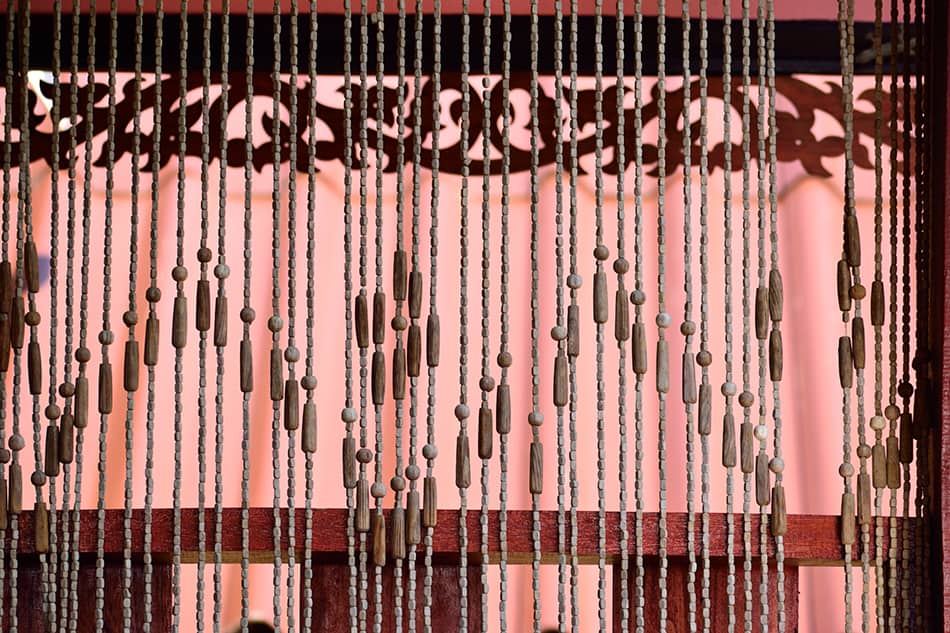 An easier way to bring glam to your plain curtains is by using stringed acrylic beads. This idea works for any old window treatments in the bedroom, living room or dining room. Stringed beads create a beautiful reflective surface on the curtains and the best thing is, you can use large clear beads in different sizes and shapes. For easy application, string each bead on an elastic cord.
If your interior style is bohemian or ethnic, choose colorful beads for a one-of-a-kind design.
Embroidery Ribbons or Trims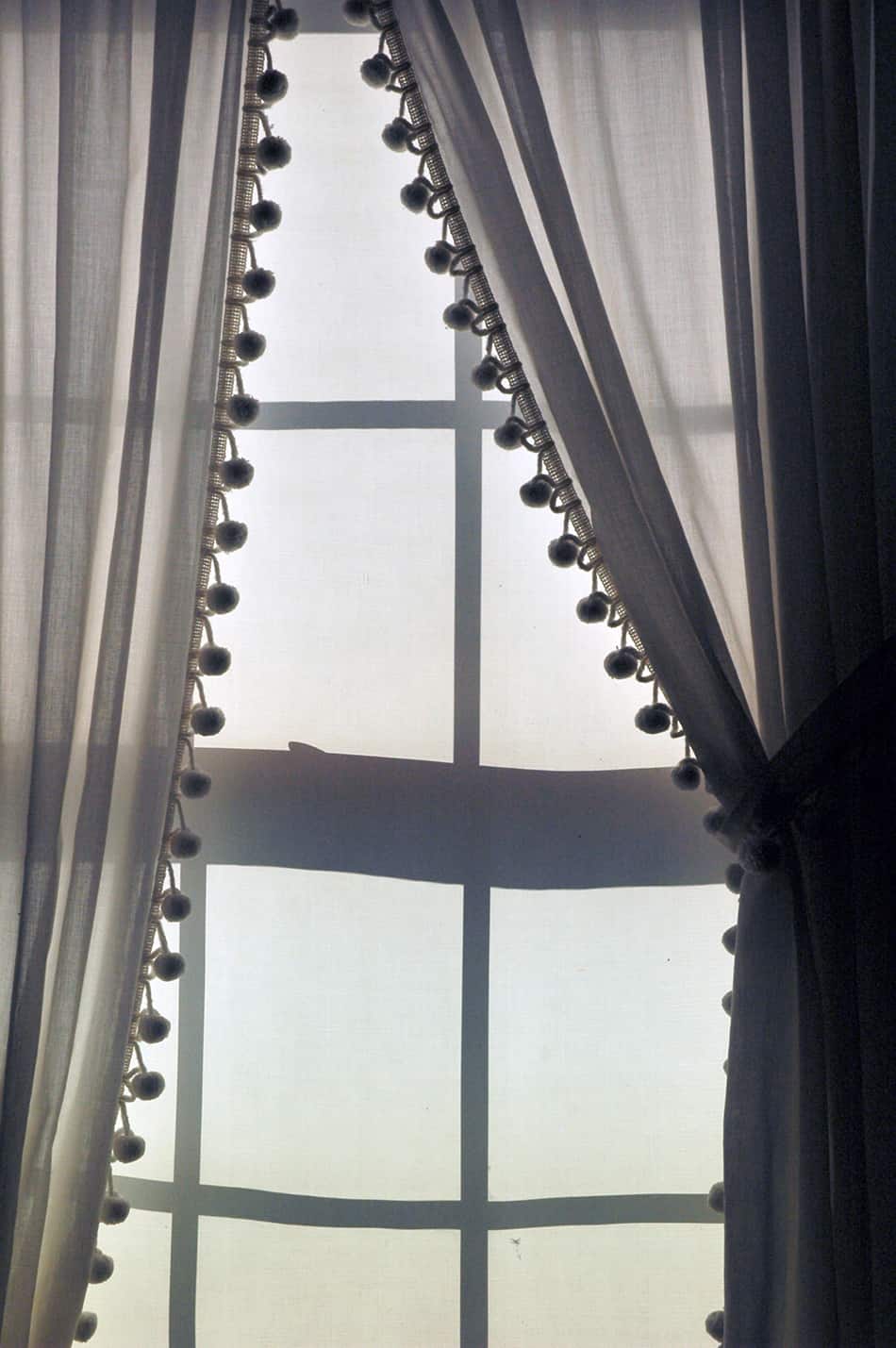 Embroidered ribbons make plain curtains look stunning. Pick a trim that's wide enough to complement the length of your curtain. The idea is to make the ribbon color stand out against the curtain color, so make sure you choose a slightly darker or lighter shade.
To sew embroidery or tapestry trims on your plain curtain, start cross-stitching the top part of the ribbon using your sewing machine. Add the trim to the edge of the curtain and to create maximum impact, go for several ribbon colors.
To show off the new embroidered trim on your curtain, let the window covering fall free. Using a vertical design will also add height to rooms with low ceilings.
Floral Arrangement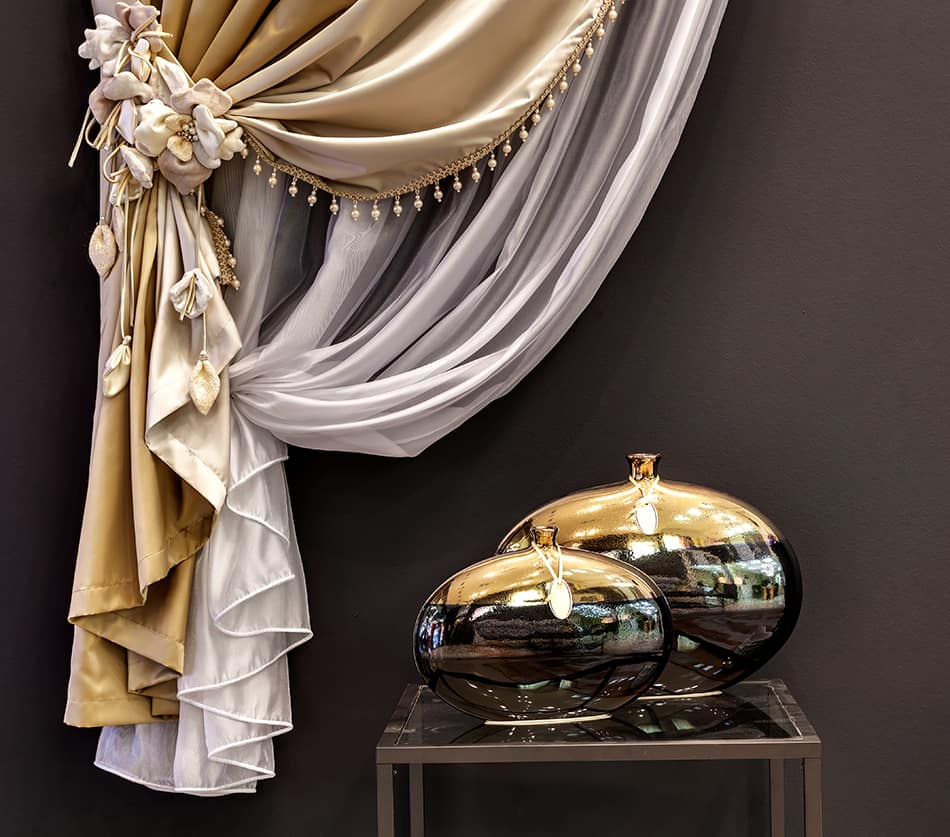 There is nothing more beautiful than a beautiful floral bouquet in photos. When added to white color schemes, a floral arrangement can look very elegant. To create this, use an elastic band that attaches to both ends of dried flowers or paper flowers. Tie the flowers on the curtain using floral wire. For the best look, add this floral arrangement to the dining room curtains.
Tasseled Ropes
Plain curtains can be dressed up with tasseled ropes for a chic and sophisticated look. To do this, add large, twisted ropes by measuring the length of the front and back of the curtain rod. Secure the tasseled ropes with a decorative slip knot.
Make sure you choose a large enough rope to support the elegant tassels. Lastly, don't forget to add a sheer curtain behind the existing drape to complete this window treatment.
Textured Layers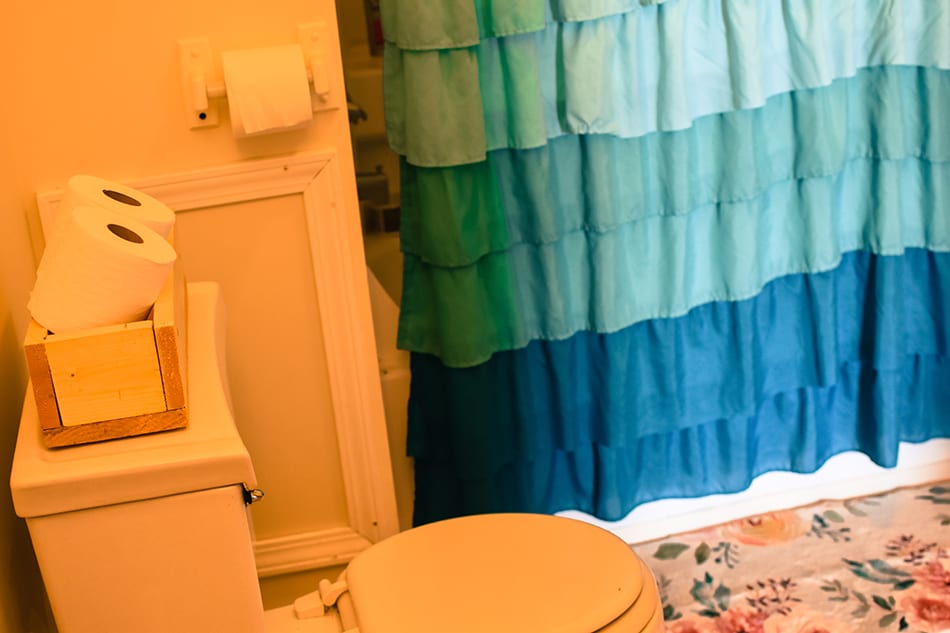 Multiple layers of textures are an extravagant way to decorate plain, white curtains. This idea adds a romantic touch to any bedroom or dining room window treatment. A richly textured curtain will definitely attract the attention of your guests!
To embellish your plain curtain with multi-colored fringe layers, you'll need some sewing skills. Once you've sewed on the layers, tie the curtain together with a twisted rope or tieback. Tip: to introduce some color to your curtain, go for contrasting tassel colors. And for the icing on the cake, use a jewel-crusted bell to tie the curtain with the twisted rope.
Plants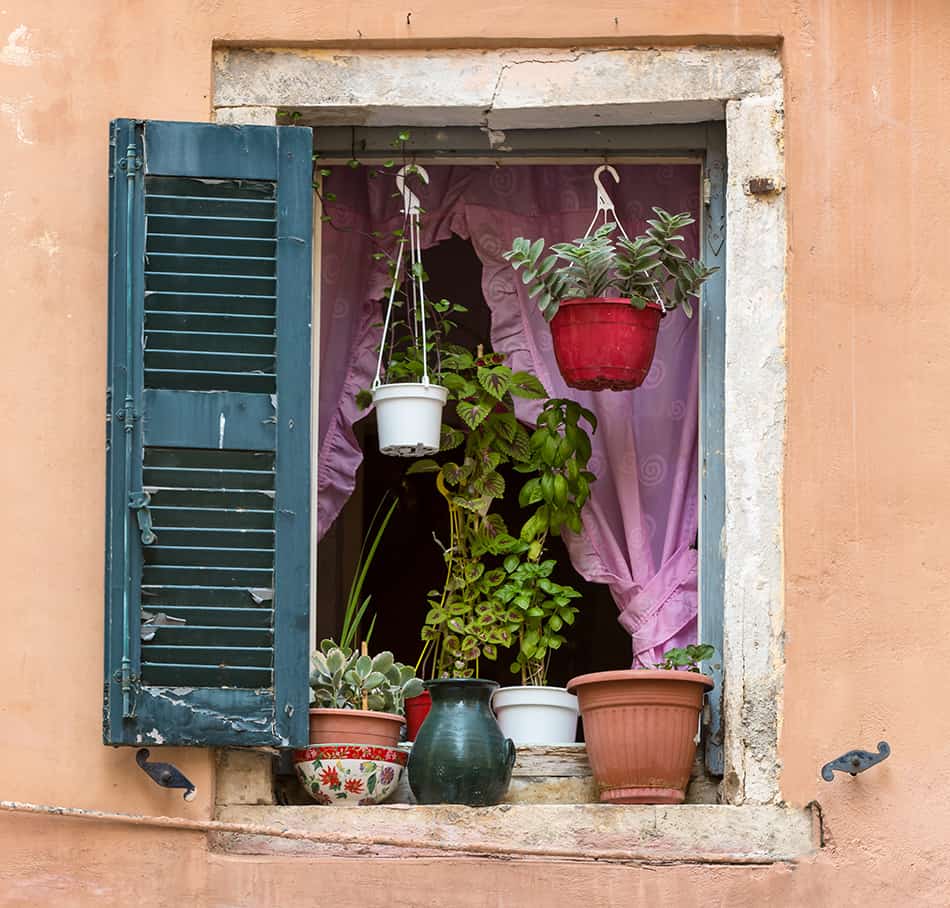 Our final idea may not have crossed your mind yet, but if you don't want to spend any money on the above suggestions, you can always bring your old curtains to life by hanging some potted plants from the rods. You might already have some potted plants in your home.
Simply put them in hanging pots with chained hooks. Ensure the curtain rods are sturdy enough to hold the weight of the plants. With this curtain embellishment idea, you'll please your plants with some natural light as well as give your curtains a brand-new look.