Are you fed up with looking at those unsightly old tiles in your bathroom and want to know how to beautify your space? You may have considered removing the old tiles and replacing them with new ones, but this can be a costly and time-consuming job. A simpler and less expensive solution is to hide the old tiles instead of replacing them.
In this article, we'll provide you with a few suggestions on how to cover bathroom wall tiles without making much mess during the process.
Best Ways to Cover Old Bathroom Tiles
Paint Over the Tiles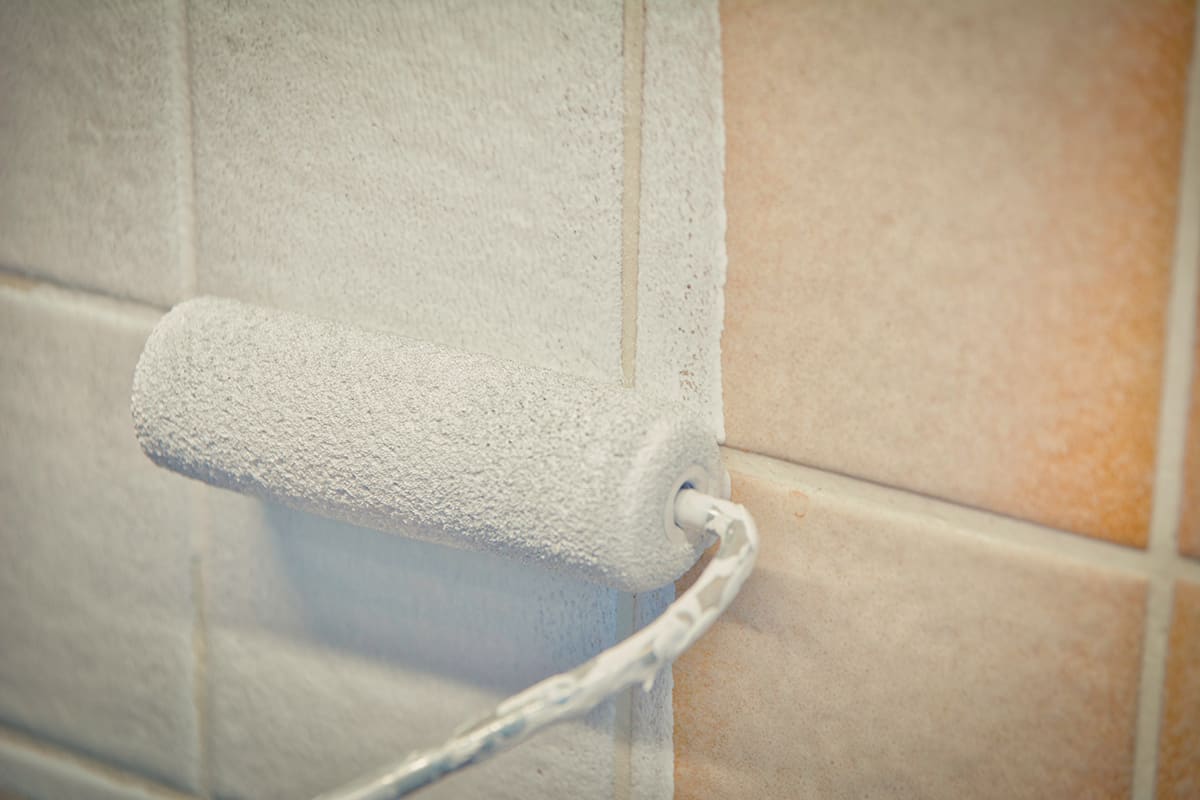 One of the best ways to cover your old bathroom tiles is to paint them. Waterproof tile paint will give your tiles a clean and updated look. When choosing the right tile paint, make sure it's specially formulated for bathrooms. Latex and epoxy are the best options. They come in glossy, satin, or matte to help you achieve the perfect look. Some tile paints for bathrooms will even prevent mold growth!
Before you get your paintbrushes out, though, be careful not to paint over the grout. To avoid painting the grout, cover it with masking tape before you begin painting.
Preparation is key to success so before you start this task, take note of the following:
Clean the tiles first: your old tiles should be free from dirt, soap scum, or mildew. Use an abrasive bathroom cleaner to remove all the debris before wiping down the surface with a wet sponge. Allow drying thoroughly.
Sand the tiles: use synthetic grit sandpaper (180-220 grit) for sanding the old tiles to take all the gloss off the surface. If you have a sander, it will get the job done quicker than hand sanding.
Remove the dust: after all that sanding, the tile surface will be full of sand. Wipe it down using a damp cloth and allow it to dry.
Apply a primer: an epoxy paint primer in your choice of color will protect the paint from flaking off the tiled surfaces. Using a foam brush, cover the entire tiled surface with this waterproof primer in order to protect the paint. Allow it to dry for the recommended time before painting.
Latex paint: if you've chosen acrylic latex paint to cover your tiles, apply one or two coats and allow to dry for the recommended time.
Epoxy paint: the same goes for epoxy paint, which is a two-part combination for tiles. Follow the directions carefully and allow it to dry thoroughly. The only downside to epoxy paint is its limited color availability.
Hide the Tiles With Shower Liner
You can find some great shower and bath liners that can hide your old tiles. This option is less labor-intensive than painting over your tiles, but it's not as permanent. Shower liners are usually designed as acrylic wall panel systems that can easily be installed over your shower walls.
They run from floor to ceiling with designs that give a finished look to the bathroom. These liners are adhered to the wall using silicone sealant, and most are waterproof and mold resistant. Shower liners all come in standard shapes and sizes, so you can simply measure your space and order them online.
Hang An Attractive Shower Curtain

If you just want to temporarily cover the old tiles, and painting your tiles or installing a liner isn't an option, then you may want to consider hanging a simple shower curtain to hide the old tiles.
This solution is especially ideal for renters who don't want to invest much time or expense in covering ugly shower tiles. An attractive shower curtain will accessorize your bathroom and keep the old tiles in the background rather than in your face.
To quickly and effortlessly create a fresh new look, a water-repellent printed shower curtain like the one shown here will add a beautiful touch to your bathroom while hiding those unsightly tiles.
Wainscot the Tiles With Beadboard Panels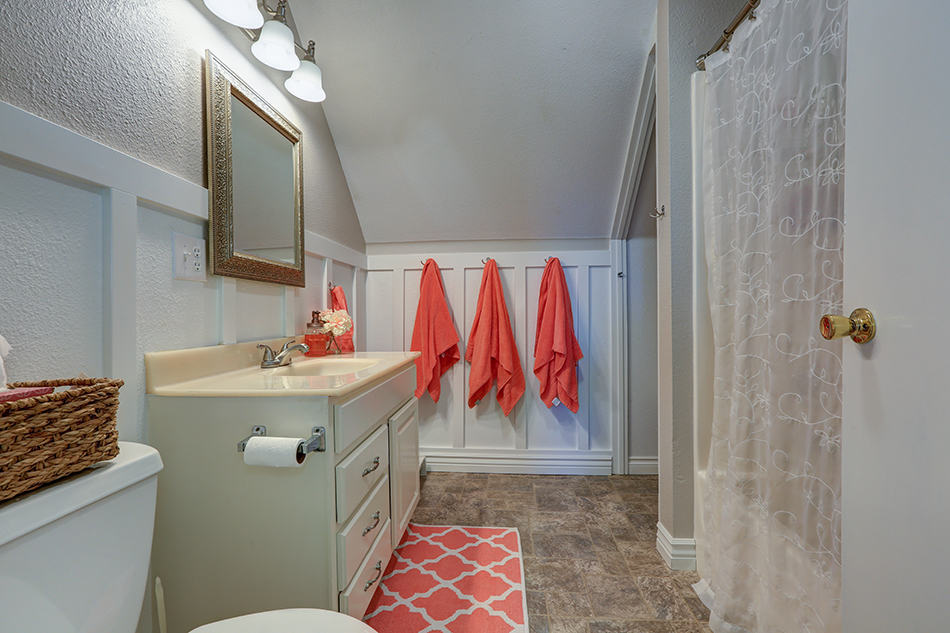 Wainscoting and beadboards go hand in hand to create a more aesthetically pleasing look in an outdated bathroom. These shower tile alternatives make a good option for those who want to give their bathrooms a refreshing look. But in case you're not familiar with the term wainscotting, let us explain in more detail.
Wainscotting is a type of wood paneling that serves a number of purposes. It can be used as a decorative half-wall feature, as insulation, or to protect the walls from water damage. This wood paneling can be installed at any height and is usually seen in rustic or traditional bathrooms. Just like beadboard paneling, wainscotting can be installed at the height of fixtures, windows, or furniture.
Beadboard panels usually contrast with upper wall sections as the two are painted in different colors. In traditional-style bathrooms, wainscotting can be a practical solution, especially with freestanding bathtubs and other rustic fittings. Furthermore, this type of beadboard paneling can serve as a frame for your vanity or other bathroom features.
Peel and Stick Tile Stickers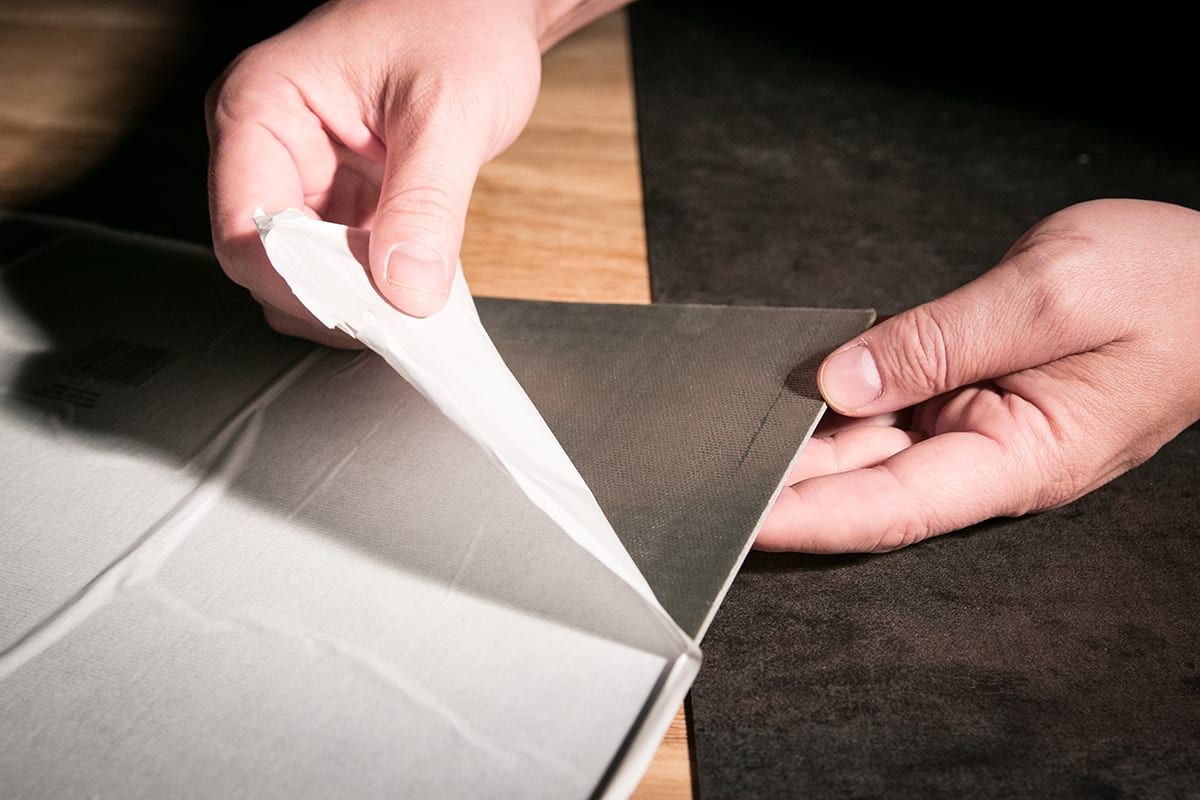 Peel and stick tiles offer a great way of reviving old tiles without having to remove or replace them. Tile stickers can be used on both floors and walls. These waterproof stickers are available in many designs, colors, and sizes, which act as a decorative element.
To install tile stickers on your old bathroom tiles, you must first clean the tiles with a tile cleaning product. This will ensure a good adhesive bond. Once you've cleaned the tile surface, allow it to dry before removing the backing from the self-stick tile and pressing it over the existing surface.
While tile stickers are the quickest and easiest solution to cover up your old tiles, they do come with some drawbacks. One of their biggest disadvantages is that the adhesive can, over time, wear out in high-moisture environments.
Having said that, if you look for strong, waterproof tile stickers, you won't have to worry about their lifespan.
You can easily install these peel-and-stick tiles directly over your existing tiles in the bathroom. They are especially great as backsplashes and won't wear out in high-humid areas. What's more, the tiles can easily be cut or trimmed using a utility knife or scissors, thus making them the quickest and cheapest solution for covering unsightly bathroom tiles.
Attach Waterproof Wall Panels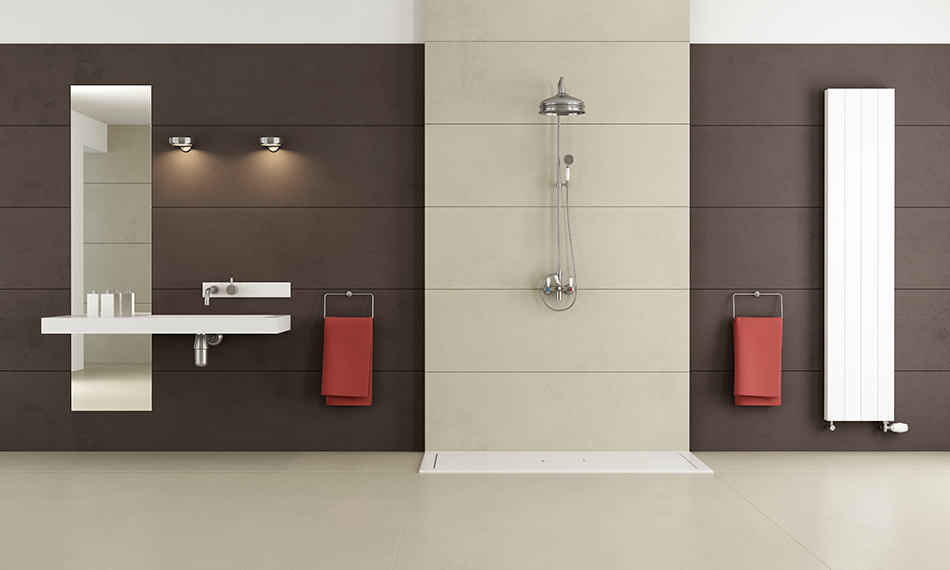 Shower wall panels are waterproof panels that can be fitted around your sink, shower, or bath area. These tile alternatives come in a variety of sizes and can be cut into any shape you like. Shower wall panels are simple to install and don't need any grouting, unlike tiles.
This makes them easy to maintain. All you need to do is wipe down the panels to keep them looking new. These panels are perfect for both traditional and contemporary bathrooms, but since they are available in both modern and traditional patterns, you can use them in any style of bathroom.
Wall panels for bathrooms can be made from slate, marble, stone, or even marble as a high-end shower wall option. The cheaper materials are made from acrylic stone or moisture-resistant MDF. Some panels even feature elements like glitter to enhance their appearance. Regardless of which material you choose, all the panels are resistant to color loss and long-lasting.
These panels come in a variety of sizes, from 600mm and 900mm to 1000 and 1200mm. However, the panels can easily be cut to any size you want to completely cover your old tiles.
Shower wall panels are 100% waterproof and provide a permanent solution for hiding old tiles. This cost-effective option is quick to install and doesn't require you to remove the old tiles prior to installation.
In fact, the panels can be installed within 2 hours, whereas tiles can take up to 2 days! This low-maintenance option is a more hygienic choice and less likely to cause mold growth, unlike tiles.