A coffee table is a practical and stylish furniture choice to have in a living room, providing a useful surface for putting down drinks, snacks, or small items like books, magazines, cell phones, and remote controls. Coffee tables also serve an aesthetic purpose, adding balance and style to a room.
When shopping for a new coffee table, you will notice that the price can vary dramatically depending on where you buy your coffee table from and the type of coffee table you choose. Big box stores sell coffee tables for as little as $15, while in a luxury boutique, you could spend upwards of $5000 on a coffee table.
If you are shopping for a coffee table, read on to find out how different aspects of the table are going to affect the cost.
Material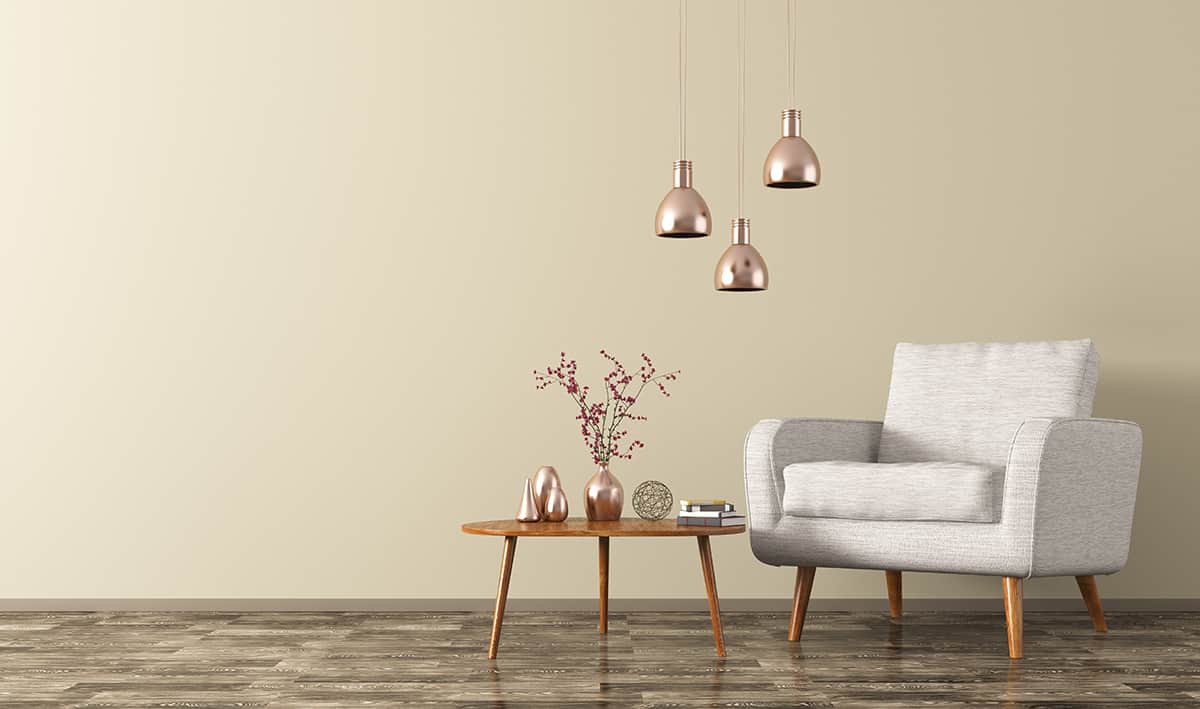 The material that your coffee table is made from is going to be the biggest deciding factor in how much the coffee table costs. An inexpensive material such as a fibreboard with a vinyl coating is going to cost significantly less than a solid wood coffee table.
If you are trying to get a coffee table on a budget, then opt for more basic materials, but be warned that these likely won't last as long as the more expensive materials. For example, although you will pay more money for a solid wood coffee table, you can expect that it is going to last you for many more years than an MDF dining table.
For this reason, if you divide the cost of the table by the number of years you can expect to get from it, a table made from a better quality material may actually cost you less per year.
For example, a $15 coffee table may only last two years before one of the legs snaps, meaning that it will have equated to the cost of $7.50 per year. By comparison, a metal coffee table might cost $100 but last you for 20 years; therefore, it would have worked out at $5 per year and could be considered better value for money.
However, if you are somebody who likes to change their furniture often with the changing trends, then the longevity of a coffee table may not be an important factor to you.
If you are looking for a luxury coffee table, then consider one with a marble surface. Marble is the ultimate in luxury materials and will bring elegance and opulence to a room. Other materials used in making coffee tables include glass, metal, and wood. Amongst these materials, you can expect plenty of variation in style, durability, and cost.
Softwoods are typically less expensive than hardwoods, so if you want a budget wooden coffee table, then look for ones made of softwood. Bamboo is also a good choice because it is sustainable and affordable. Hardwoods tend to last longer and are more resistant to scratches, dents, and general wear and tear, but they are also more costly.
If you have your heart set on a coffee table made from solid wood or metal but don't like the price tag, consider buying secondhand. You can find great coffee tables on second-hand websites or at local garage sales for a fraction of what they originally cost.
Style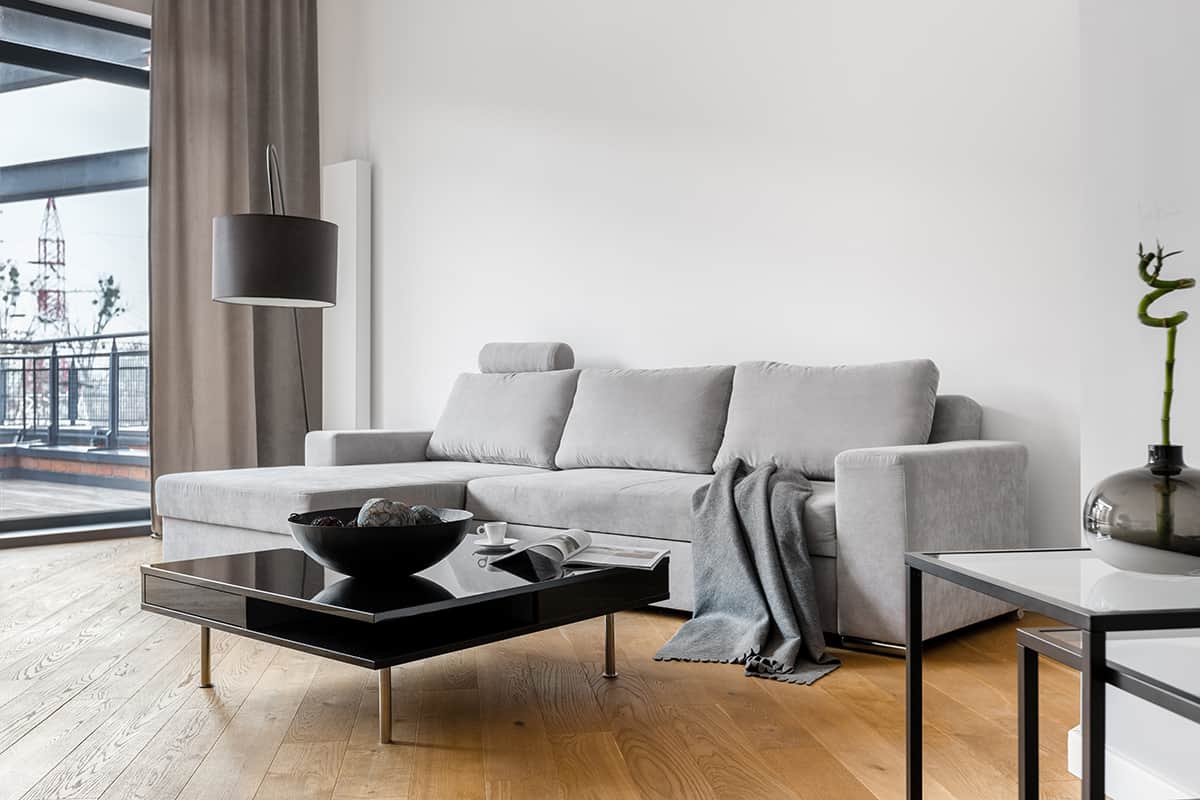 The style and design of a coffee table will affect the price. The more trendy or unique the design of a coffee table is, the more you can expect to pay for it.
In some instances, this is a simple case of supply and demand because manufacturers know that customers will pay more for an item that is fashionable right now, and therefore they can make more money on it.
In some cases, though, a more intricately designed coffee table is, of course, going to cost more to manufacture, and so the price increase may be warranted.
A basic coffee table in a simple square shape without any molding or details is going to be the least expensive to buy, but if you want your coffee table to have a little personality or style, then you can expect to pay a higher price.
Quality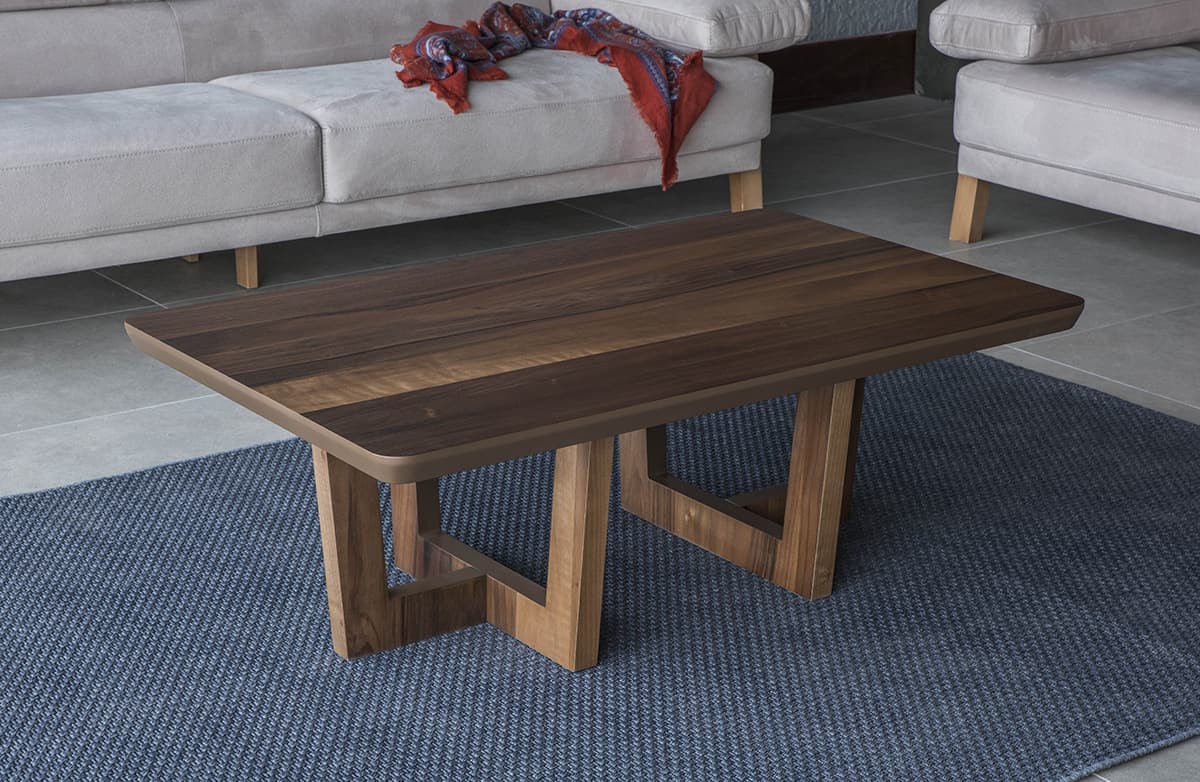 The quality of a coffee table will have a lot to do with the material it is made from, but it is also down to workmanship.
You might expect that a table made from solid wood is going to be of high quality, but if it has been crafted without care, then it might not last as long as you think. The quality of a coffee table is going to affect how sturdy it is, how long-lasting it is, and even how it looks.
A coffee table that has been manufactured at a low quality could look cheap and nasty in real life, even if it looked great on the photos where you purchased it online.
Many people fall into the trap of ordering a beautiful coffee table from a website, only to find that it is very poor quality when it arrives. The lesson here is that if the price looks too good to be true, then it probably is. It is worth the effort to read through reviews of previous customers and research a manufacturer's background before parting with your money.
Function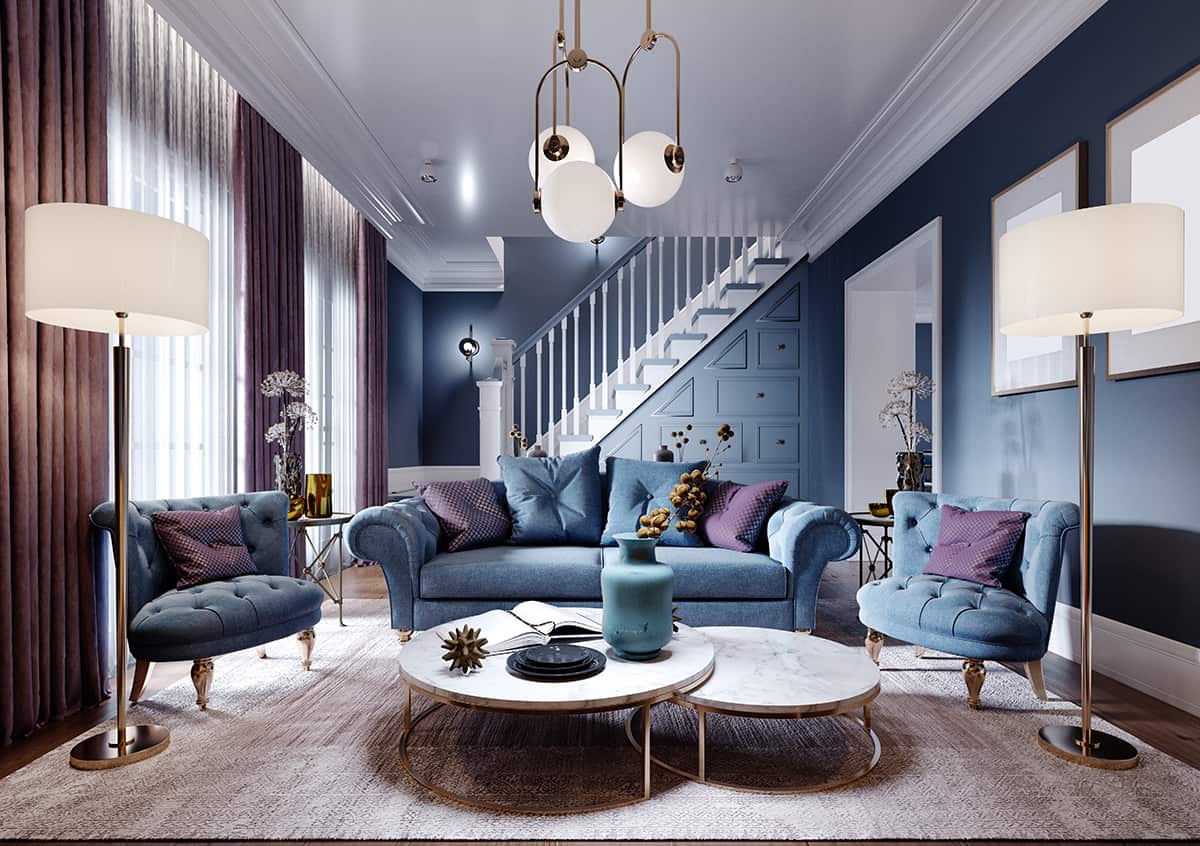 If you want a coffee table to have additional functions, then this is typically going to mean a more expensive coffee table.
A basic coffee table is simply one with legs and a tabletop surface. However, there are other 'extras' a coffee table can have, and as we all know, extra add-ons mean extra cash.
You might want a coffee table on casters so that you can easily wheel it towards the sofa when you want to have snacks close by, or wheel it out of the way when you need additional space for visitors.
Another extra might be shelves underneath the tabletop for additional storage or drawers where you can keep everyday clutter hidden from sight to make for a tidier living room. Some coffee tables can be of solid construction, like a chest without legs and hinges on the top surface so that it opens up to store things inside.
You can also find seated ottomans that double up as coffee tables, which may have hidden storage, or padded tops so that they can also be used as footstools or extra seating for guests.
Stacking coffee tables offer a space-saving solution, which some people will love. If you want your coffee table to have more functions than the basic coffee table, you can expect to pay a premium for those functions.
Size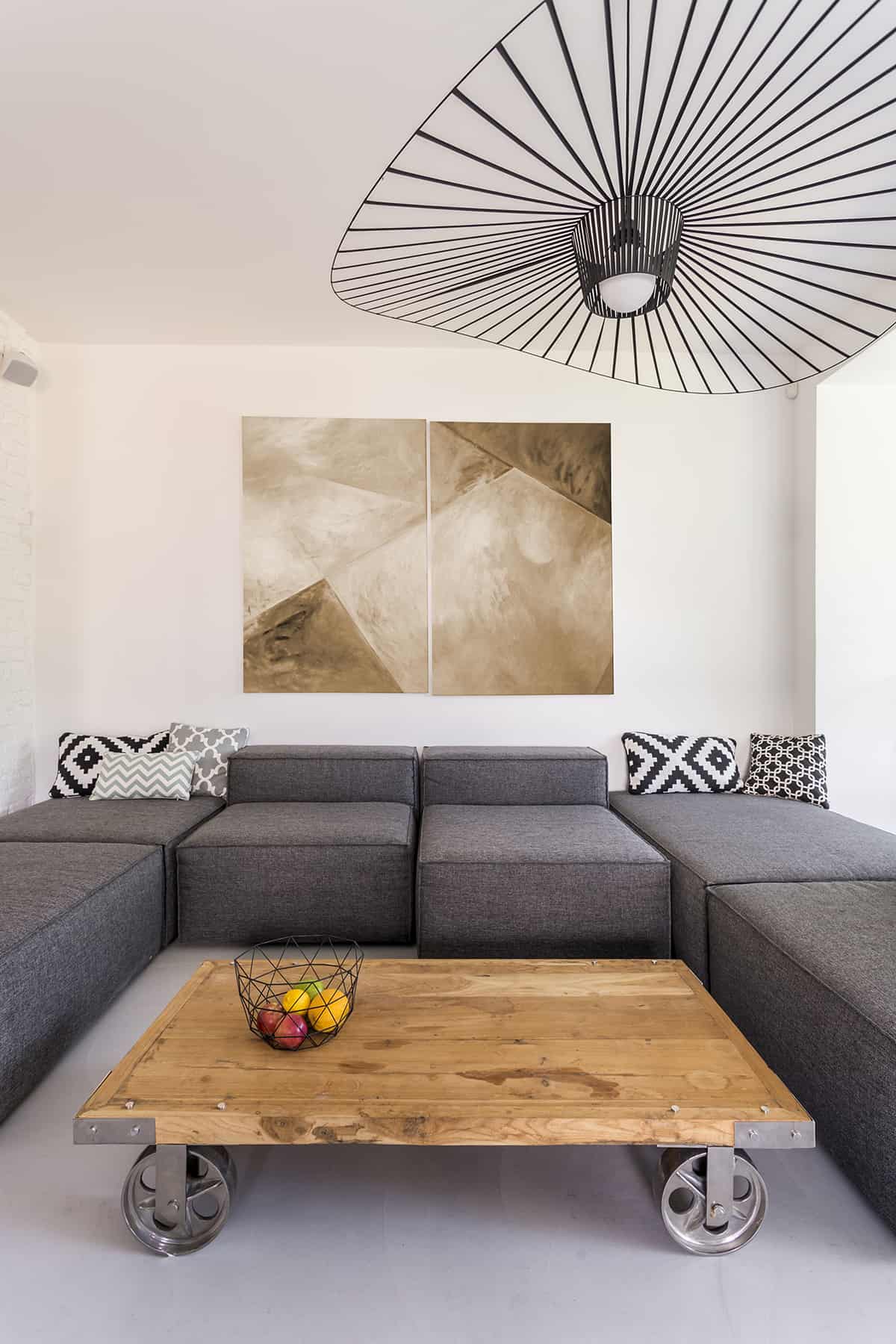 Generally, the bigger a piece of furniture is, the more it is going to cost, and this is no different for coffee tables; however, the material is also going to play a part here. A large marble coffee table is obviously going to cost more than a small marble coffee table; however, you are likely to find that a large metal coffee table will cost less than a small marble table.
The size of a coffee table is really important so that it fits with the proportion of your living room and your sofas, and also so that it can carry out the functions you bought it for, such as holding drinks and maybe some books or remote controls.
If the coffee table is too small, it will look out of place and will be a waste of money. Make sure you pay close attention to the size of a coffee table and measure the dimensions against the space in your room to be sure it will fit and will be a suitable proportion.
Getting too fixated on the price of a coffee table could cause you to make the wrong purchase that you end up regretting.
If you wonder how to decorate your living room with coffee tables, feel free to check out our article on coffee table decor ideas.