So you've moved to a new place, and it's now time to hang your new curtains, but you don't want to drill holes into the walls and put nails in them. Hanging curtains using nails can be very messy and inconvenient; plus, not everyone is keen on the idea of drilling into walls. This is especially true if you're renting the apartment or house in question.
To avoid making holes, here are some suggestions on how to hang curtains without nails, with the pros and cons of each tool. But before we get started, let's give you some great reasons why you may want to consider hanging your curtains without drilling holes.
Advantages of Hanging Curtains Without Nails
You can easily hang the curtains yourself without calling a professional.
The cost of hanging curtains without drilling holes is much lower, so you'll save money in the process.
Hanging curtains without nails doesn't leave a mess behind, plus you'll keep the undrilled walls intact.
If you're a tenant or live in student accommodation, you won't risk losing your security deposit as a result of making unsightly holes in the walls or the damage from nails on plastered walls.
Simple Ways to Hang Curtains Without Using Nails
Coat Hooks as Versatile Tools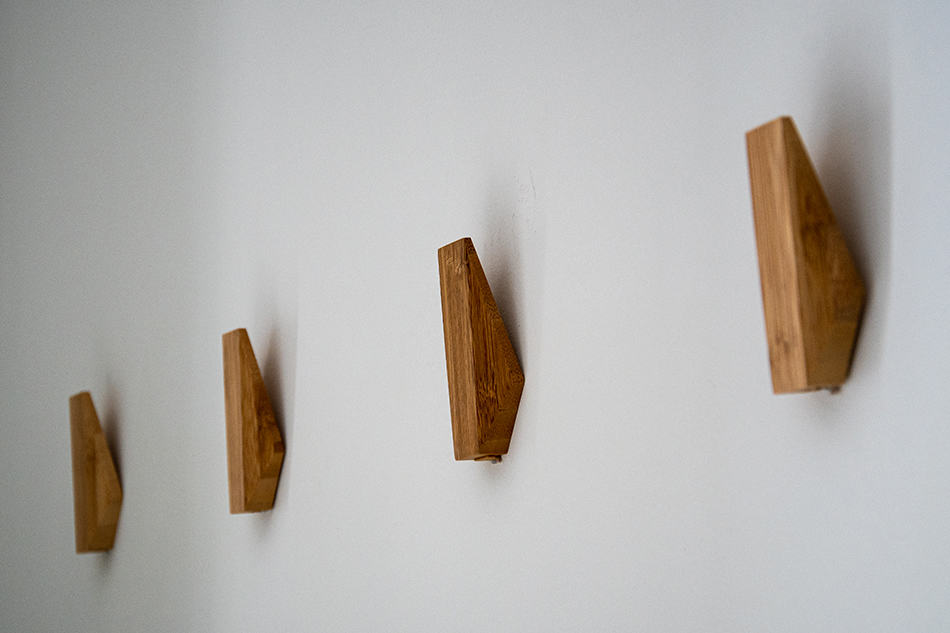 Coat hooks aren't just for holding bags and coats, but they are also a great tool for hanging curtains. All you need to do is use a strong and double-sided mounting tape, which has high-performance adhesive, in order to bond the hooks to the wall. To make it extra secure, stick a strip on the surface of the wall first before placing the hooks against the wall.
Pros
Coat hooks are much easier to use to hang even the heaviest curtains without any drilling
Cheap to buy and durable, especially the metal coat hooks
Cons
To install these hooks, exact measurements are required
A little awkward when opening and closing curtains
Tension Rods as Popular Alternatives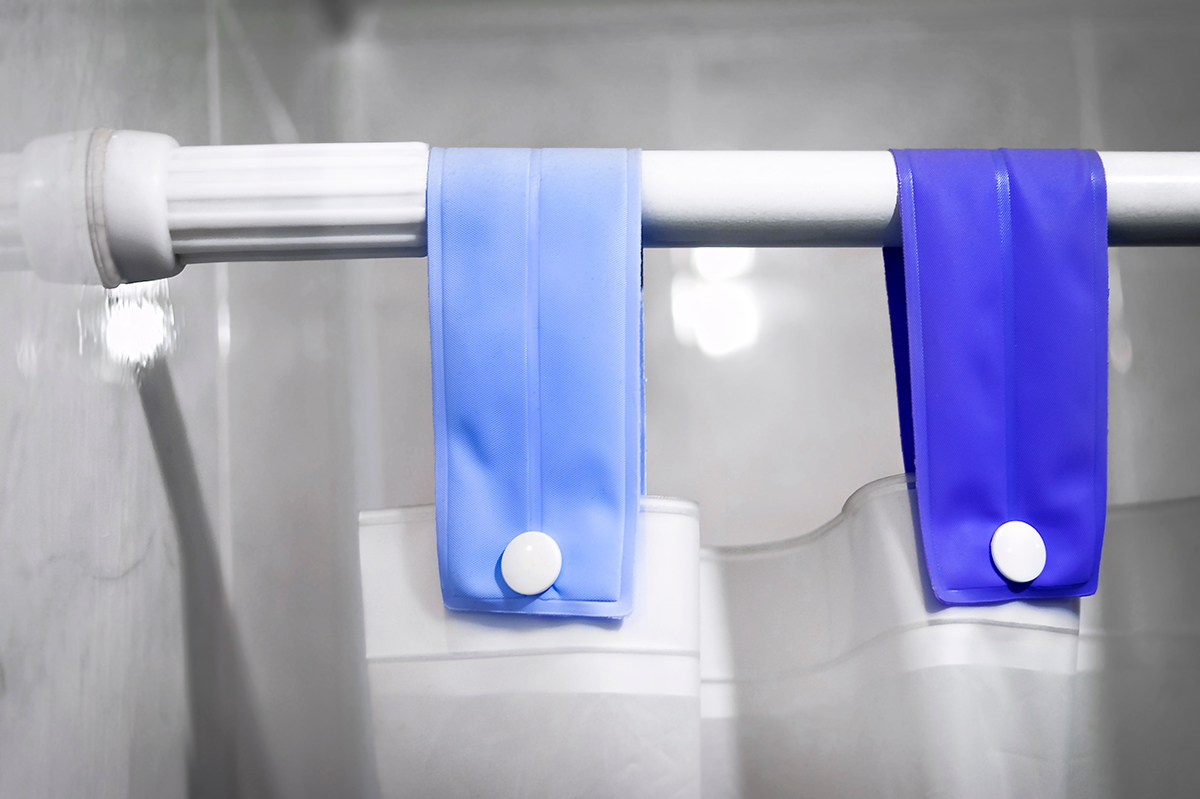 Tension rods stretch from the inner part of the window frame to the other. They are incredibly popular and make a great alternative for hanging curtains without nails. You can easily install a curtain using tension rods within a matter of minutes and without any precise measurements. These flexible tools are in a variety of styles, so you can even use them for sheer and lighter curtains.
Pros
No special tools are required for installation
No damage to the walls
Fast and easy to install
Cons
Tension rods aren't strong enough for heavier curtains
If your window isn't of standard size, it can be tricky to find custom-sized tension rods
Less stable than curtain rods
Magnetic Curtain Rods for the Quickest Installation
Magnetic curtain rods are quite new to the market, but they are proving to be very popular as a quick and easy way to install curtains or drapes without the need to drill the walls.
The way they work is installing by themselves with the adhesive on the magnet part of the rods. These rods are similar to coat hooks but make the curtain installation simpler and more convenient. The magnetic system of these rods makes everything work perfectly without having to resort to nails.
Pros
Very easy to install
Simple to remove
No small or additional parts are required as the rods stick to metal surfaces
Cons
Can only be used on metal surfaces, which limits your installation options
Adhesive Metal Strips for Magnetic Rods

For those who would still like to use magnetic curtain rods but don't have the metal surface to install them on, the good news is that some curtain rods do come with adhesive metal strips, or you can buy these separately from a DIY or hardware store. The adhesive strips can be stuck on wooden window frames in order for the curtain rod to stay in place.
These strips are an ideal solution for those who want to use magnetic curtain rods in their homes. But the only possible drawback is the lack of durability of these metal strips. And when they are removed from the wall, they may leave a sticky residue that's very difficult to remove without causing damage to the wall's surface, so unless you own your home and aren't a tenant, it's not recommended to use such strips.
Simple-to-use No-drill Brackets
As an alternative to metal strips, you can find no-drill wooden brackets that help you install the curtain with ease. While these brackets do require a little adjustment around the window, they are mostly simple to use and highly convenient.
Velcro Strips for Greater Strength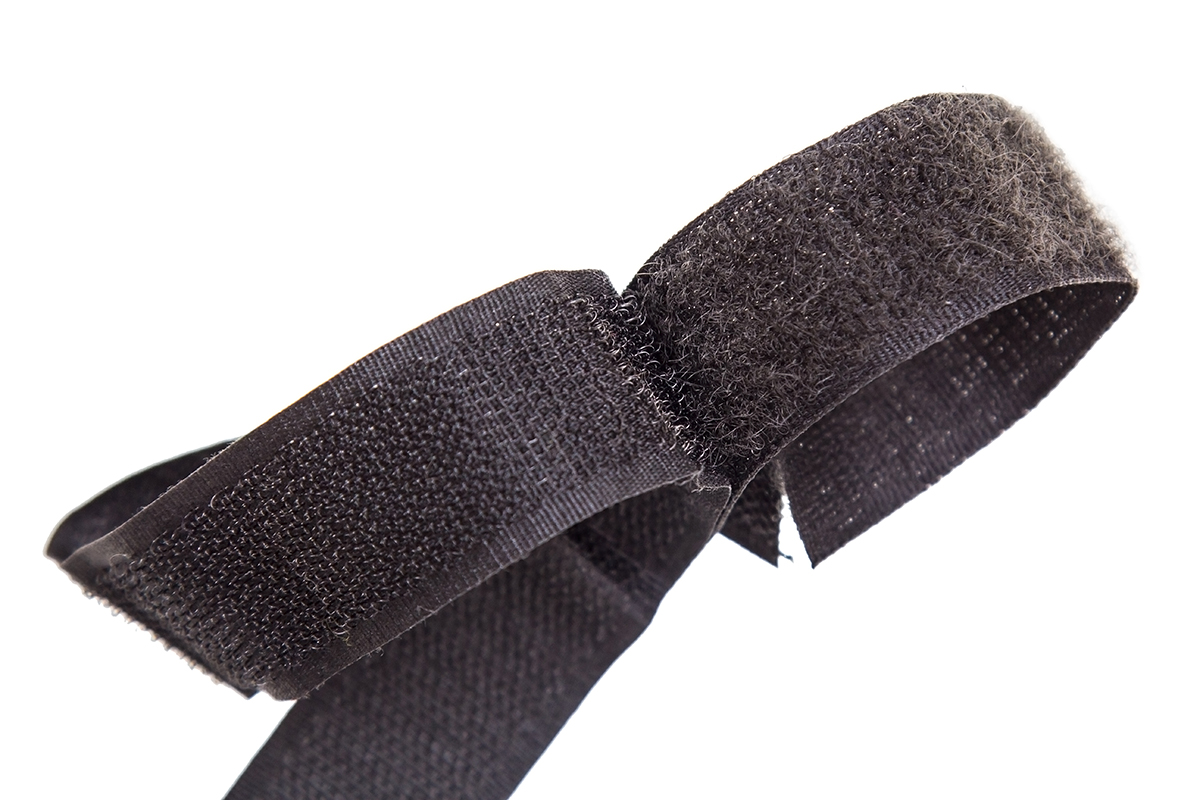 Velcro has long been a temporary adhesive solution that comes in different sizes as a strip form. By simply taking a few strips of velcro and attaching them to the wall using a strong adhesive, you can go ahead and hang your curtains or drapes using loops. Depending on whether you use curtain rods or rails for hanging your curtains, you can still fasten the velcro to these without any problems.
Velcro is an inexpensive tool that makes the task of hanging curtains easy. Velcro strips are available in different weight limits, but generally, you can use two large strips to hold up to eight pounds of material. Just make sure you check the curtain's weight before buying the right number of velcro strips.
Pros
Velcro has greater bonding strength than sticky coat hooks
Low maintenance
Very easy to use
Cons
Velcro strips can catch dirt or dust particles that weaken their performance
The strips can cause damage to the curtain's material if they get grabbed onto other surfaces other than the curtain loops.
Command Hooks as the Best Solution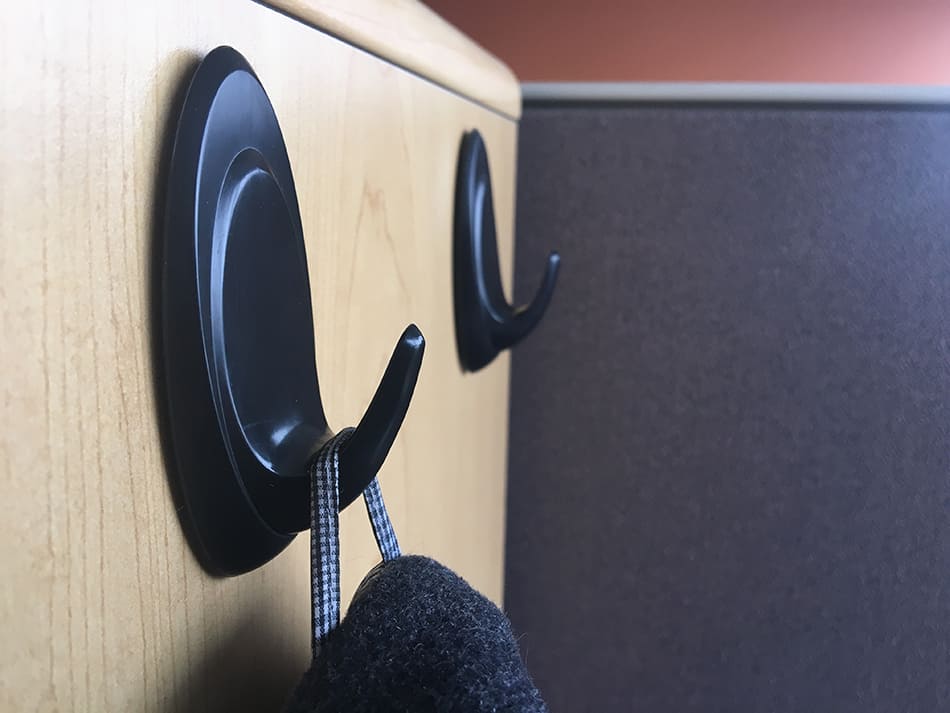 By far, the simplest way to hang your curtains without nails is by using command hooks. These tools are ideal for mounting a variety of items to the walls, such as frames, mirrors, wall paintings, and of course, curtains. For narrower curtains, use two command hooks, but if the drapes are heavy, you'll need more than two to hold the weight.
Pros
Paintable so you can match them with your interior decor
Very easy to use
Ideal for heavy curtains
Cons
Must follow the weight limits otherwise, your curtains may fall off